Wellness
From Condo to Bahay Kubo: Family Decides to Move From Makati to Cavite for a Quieter Farm Life Photography: Joey Ong
Many would agree that you gain a new perspective on life when you become a parent. Your priorities change, you see things through a different lens, and what worked for you before may not necessarily work now that you have a family.
This is exactly what advertising creative director, chef, and food content creator Joey Ong went through last year. At the height of the pandemic, Joey and his wife, Ciara, welcomed their first baby, Joselito, and living in a condo seemed to work for them at first.
IN PHOTO: When Joey and Ciara's baby was born, they realized that living in a condo is no longer for them.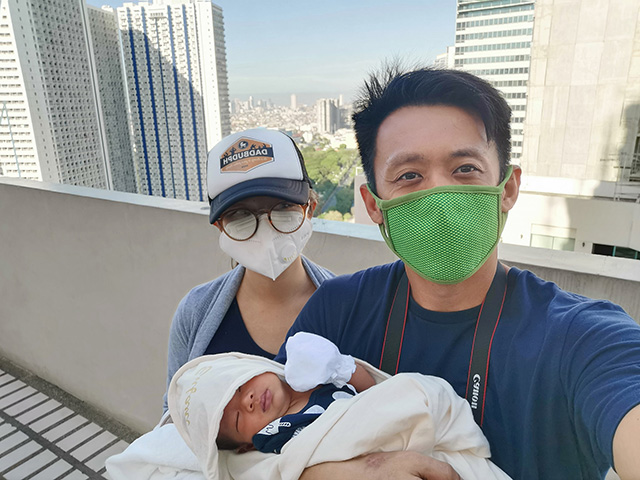 "We had a very nice condo and [we're] very comfortable in Salcedo. I just had the unit renovated before the pandemic started so really it was pretty good for us. We had access to everything," Joey shares in an interview with SmartParenting.com.ph.
ADVERTISEMENT - CONTINUE READING BELOW
Salcedo is one of Makati City's well-known neighborhoods with its parks, weekend markets, and coffee shops. Joey has lived in the city for almost 20 years, but an idea struck him one night. It sparked a big move that will prove to be healthier and more beneficial for their family.
Leaving the city to settle in a farm in Cavite
IN PHOTO: According to Joey, this bahay kubo took only 16 days to build. With construction going as planned, they can move in to their home soon.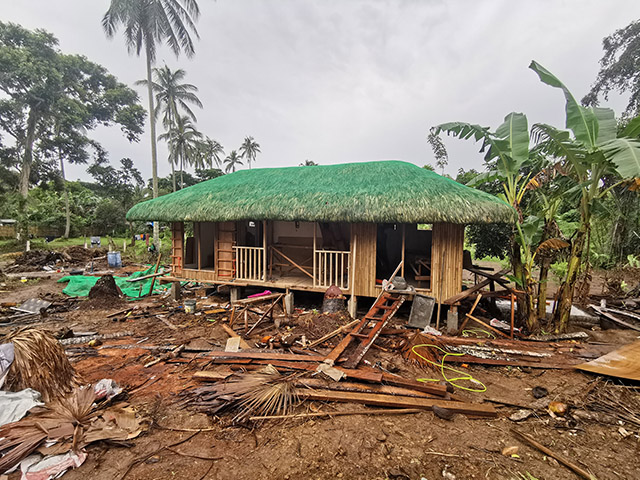 The challenges of the pandemic and seeing his son grow up in a limited space inspired Joey to look for a home outside the city. "Fast-paced life used to be cool, maybe pre-pandemic and before becoming a parent," he muses.
Seeing neighbors get sick, finding it difficult to visit parks, and their son not being able to experience the outdoors also made Joey think twice about their current living conditions.
IN PHOTO: The family's modern bahay kubo will have two bedrooms and two bathrooms.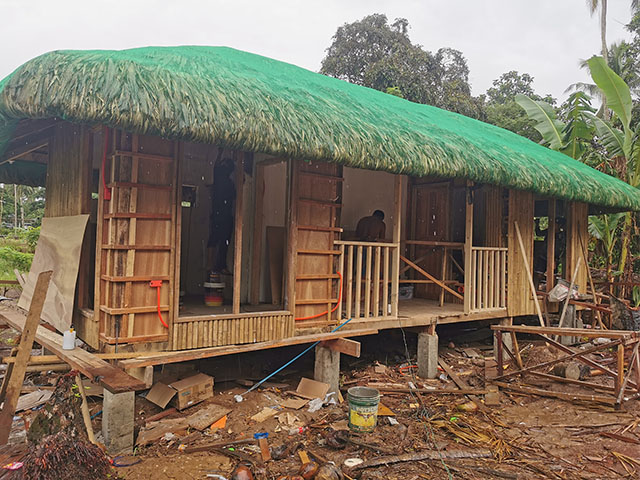 "One night, sabi ko sa wife ko, I want to check out Alfonso in Cavite. I'm pretty sure there are farm lots we can invest in and see how it goes. I also wanted to get out of the city…
"I met up with a broker, she showed me some spots and I saw a super nice area which was semi-private with a community already, called my wife then game. Good thing she was very supportive of my plans," he recalls.
By December 2020, they decided to relocate to Nuvali in Laguna while their house in Alfonso is being built. The past 10 months have been a learning experience for the family and they are enjoying the benefits of trading skyscrapers for more trees, to say the least.
"Our daily expenses went down — magastos sa city, especially in Makati. We love the fresh air and the sound…When you move to the province, it's peaceful, not quiet, but peaceful," says Joey.
ADVERTISEMENT - CONTINUE READING BELOW
IN PHOTO: The family currently resides in Nuvali while their house is being built in Alfonso. Since moving to the province, they have been enjoying the benefits of calmer surroundings, plus, Joselito can experience the outdoors more.
  PHOTO BY Joey Ong
Living in Nuvali has enabled them to do more outdoor activities, plus, Joselito learned how to walk in an open field just outside their village! He considers it the biggest bonus they got from the move.
When it comes to managing work, Joey and Ciara can do it remotely as long as there's a stable Internet connection. "My wife is an amazing teacher and she works in PR. We have Wi-Fi everywhere, even in our car. We adjusted to work easy," Joey shares.
IN PHOTO: Joselito is growing up fast and can now walk around their farm in Alfonso.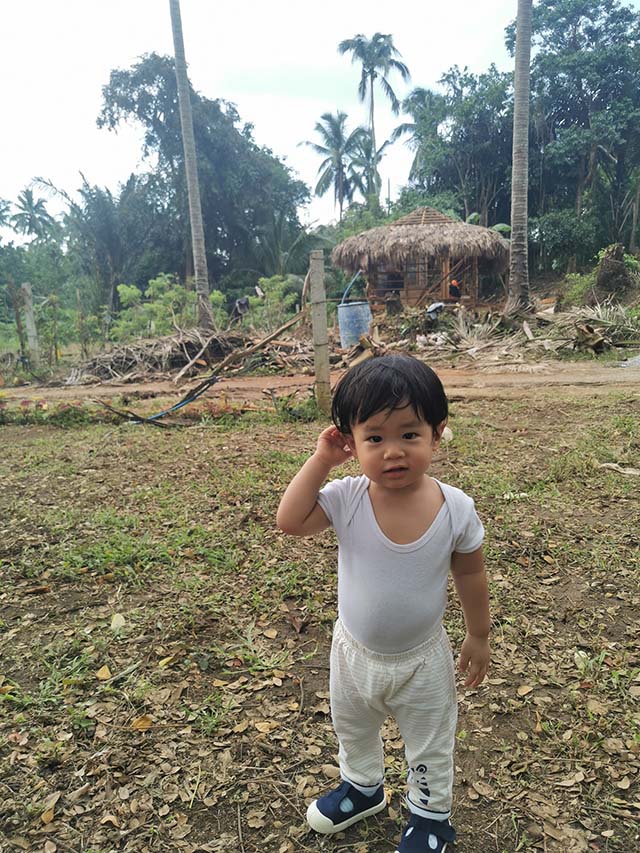 While he admits there are things they miss about living in the city, the perks of moving to the province far outweigh those. "It was a chance to turn a new leaf. Moving out of the city is not just a physical move, it is also mental and even spiritual. There's so much baggage you're leaving behind and the pandemic made it easy," he says.
The founder of DadbudPH also explains that he is not completely against the city life, it's just not for them anymore especially now that Joselito is growing up. Raising their son in a farm is what excites him the most.
IN PHOTO: Joey enjoys the peaceful environment they have in the province. "Reversed na nga eh, our vacation now is the city chaos and our every day is peaceful probinsya," he says.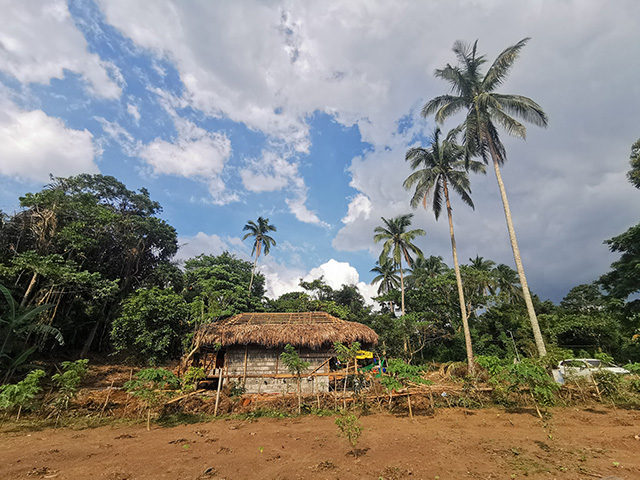 ADVERTISEMENT - CONTINUE READING BELOW
"We are not too much into gadgets for our kids. We want to keep it this way. He will definitely have more space to play outside and this is the whole point of the move — open space for all of us," adds Joey.
Lessons from the big move
Moving into a new home is never easy, particularly hauling your belongings from one place to another. Joey shares they got rid of almost 70 percent of their belongings.
"This is something I would advise people to do. If you get the chance to get rid of your junk, go for it and don't bring it to your new place. It will feel so much better," he says.
IN PHOTO: Big smiles for the big move – Joey, Ciara, and Joselito are making the most of life in the province.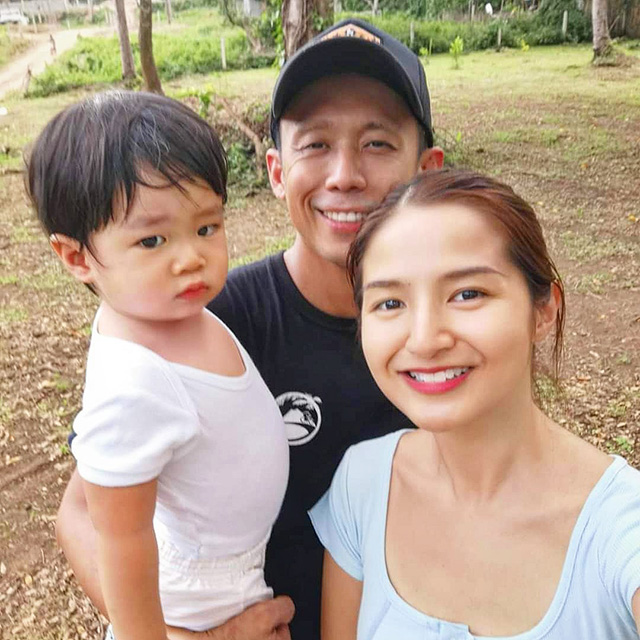 Joey says that moving can be more manageable if you do everything as a team. He credits his wife, Ciara, and the support she gave for making their "migration to the South" happen.
"We conquered 2020 together," Joey shares. "All our decisions are discussed, planned, and we collaborate with each other. A peaceful partnership can do wonders…always agree on things," he advises.
Joey admits that leaving the city is not for everyone. There are many factors you need to consider including work and the budget you have.
"As long as you are together, healthy, and happy, you can move anywhere or choose to stay put. I am not bashing the city life, it's not just for us anymore for now," he shares.
* * *
This story originally appeared on Smartparenting.com.ph.
* Minor edits have been made by the Realliving.com.ph editors.
More on Realliving.com.ph
Load More Stories