Travel
This 1950s House in Dumaguete is Now an Arts & Social Enterprise Hub
You can take an entire day exploring Photography: courtesy of Mari-An Santos
Dumaguete City has become a vibrant art and gastronomic, aside from being a laidback university town. Many local and foreign tourists have indeed been "dagit" (loosely translated: trapped) by its charm. What's not to love? The proximity to mountains and beaches, not to mention nearby islands, the fresh produce from land and sea, the unassuming and genial people, and the beautiful rhythm of life in this part of Negros do beckon.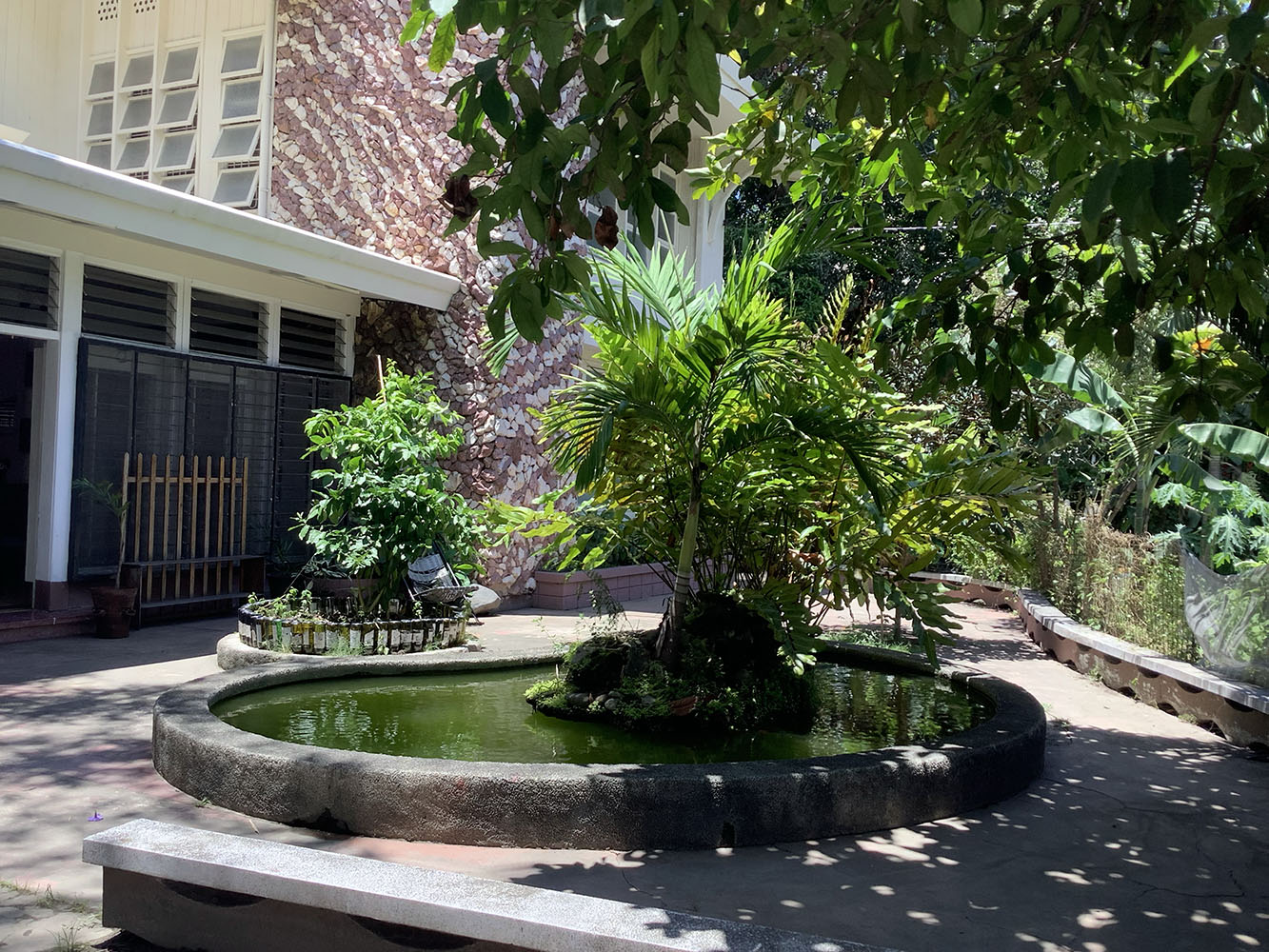 Near the corner of Hibbard Avenue and EJ Blanco Drive is a home built in 1951 sitting on a 1,200sqm space with a sizeable courtyard and gardens shaded by tall, sturdy old trees. Some structures have been painted and interiors renovated, but that mid-century feel still pervades the air.
READ: 6 Places to Visit in Dumaguete
You can almost imagine how former residents would have emerged from the door of the main house to walk across the courtyard to unlock and open the gate for the postman or vendor.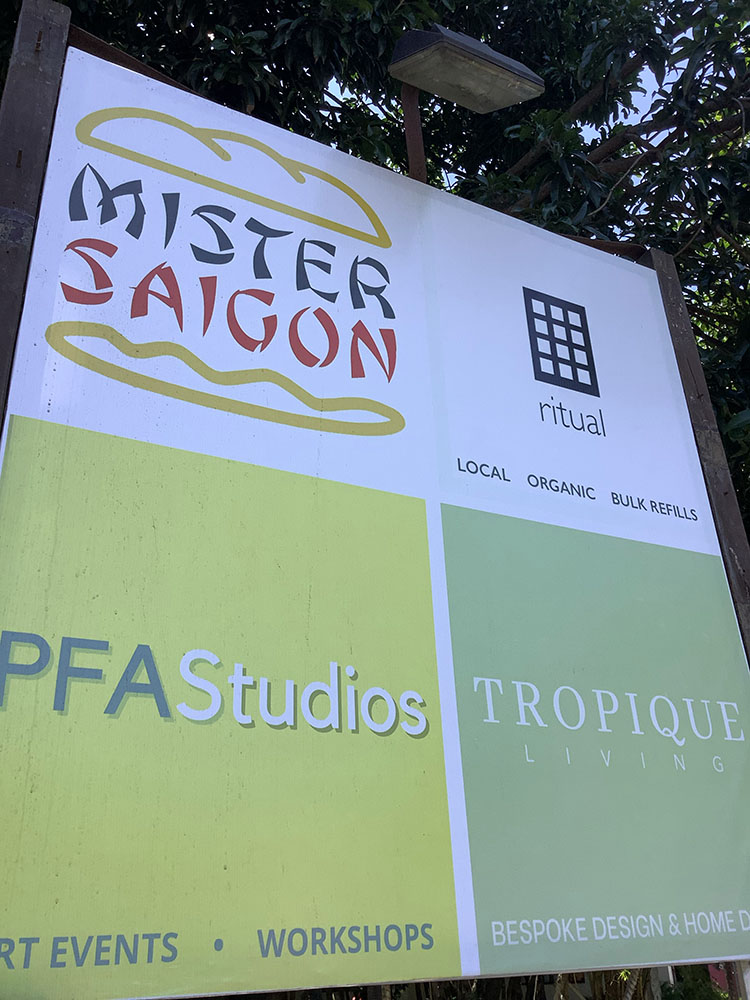 ADVERTISEMENT - CONTINUE READING BELOW
Located along a  relatively busy street in Barangay Piapi, the place is shared by an artists' collective, a general store, a home furnishing store, and a Sino-Vietnamese restaurant. On the front, a big sign says: "58 EJ Blanco." Through the gates and inside is a relaxing respite from the muggy heat outside—in more ways than one. In this respect, it is unlike anything that can be found in the city.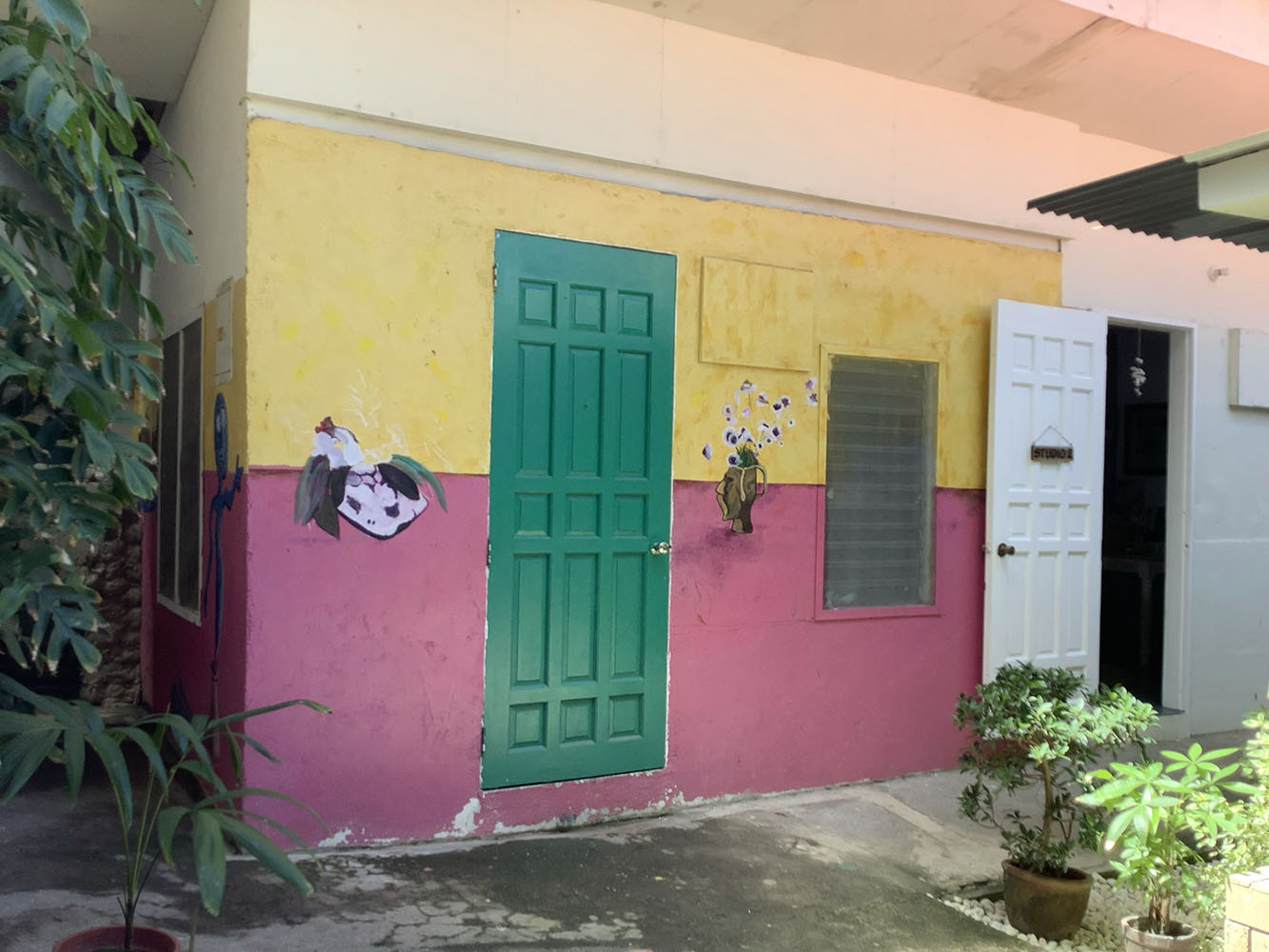 PFAStudios organizes and hosts visual and performance art events within the complex. Aside from the main house, there is a residence for their potter, two houses for painters, a photographer, an interior designer, and an urban architect, among others.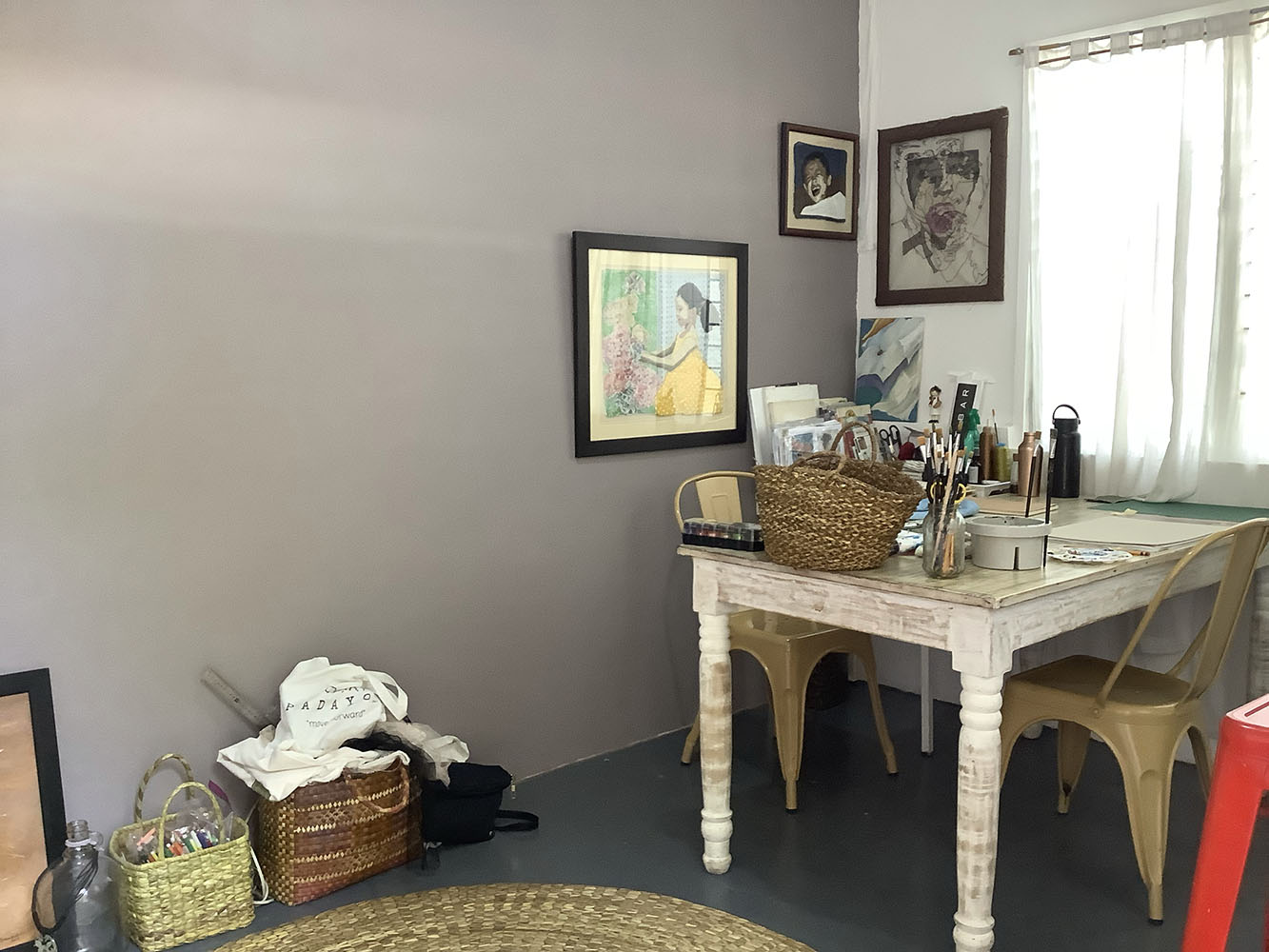 Since 2016, they have been offering grants to artists; and this past summer, they just completed a series of summer workshops on beading, weaving, pottery, drawing, and painting, that were held face-to-face and in-house (well, in their bamboo grove).
ADVERTISEMENT - CONTINUE READING BELOW
READ: This Off-Grid, Solar-Powered Campsite in Tanay, Rizal is Worth Visiting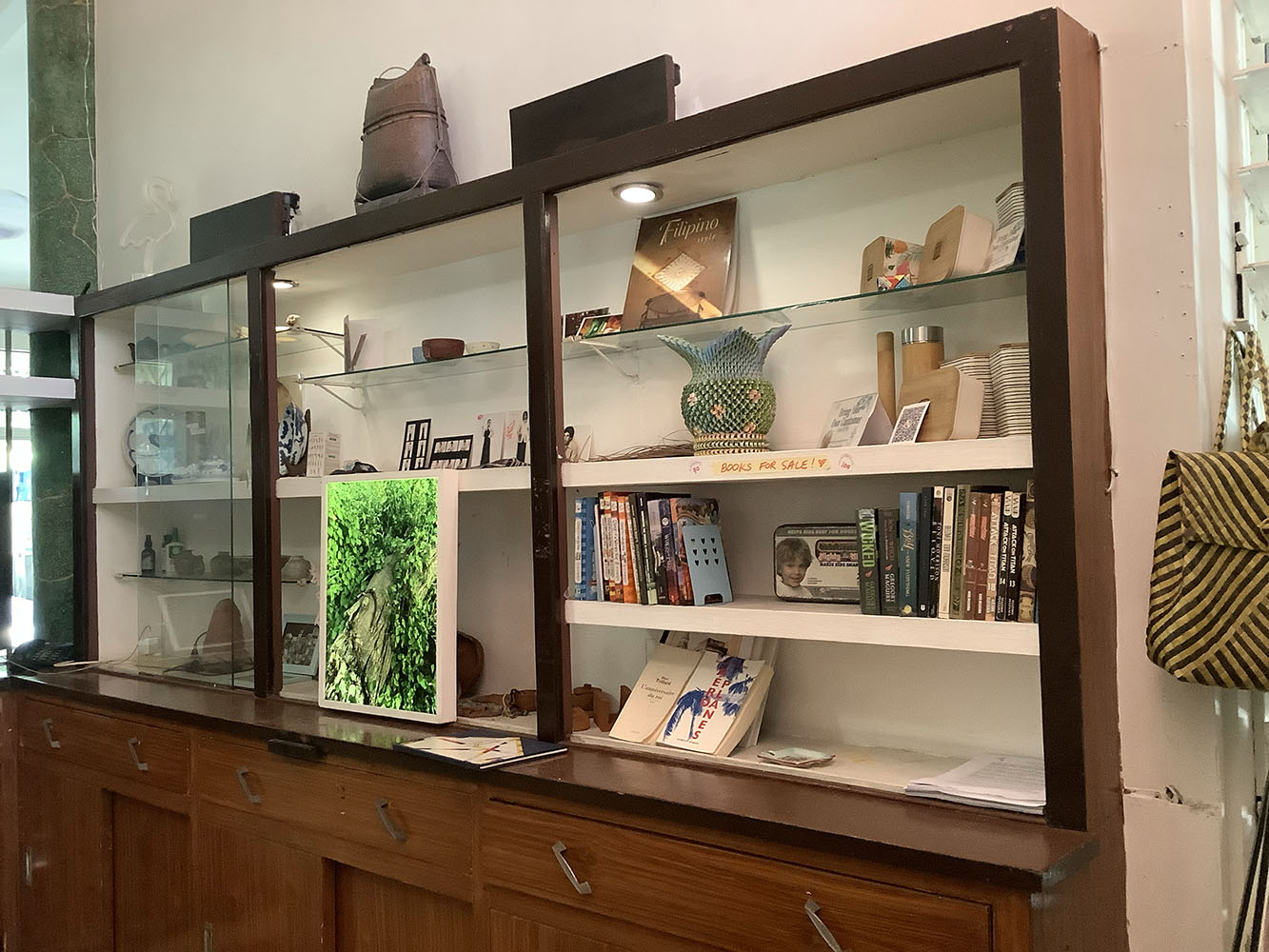 The hub also hosts Free Flow jamming sessions at the courtyard and periodically, bazaars and market events featuring products by local artisans and craftspeople and produce harvested by local farmers and even from the coop community garden.
ADVERTISEMENT - CONTINUE READING BELOW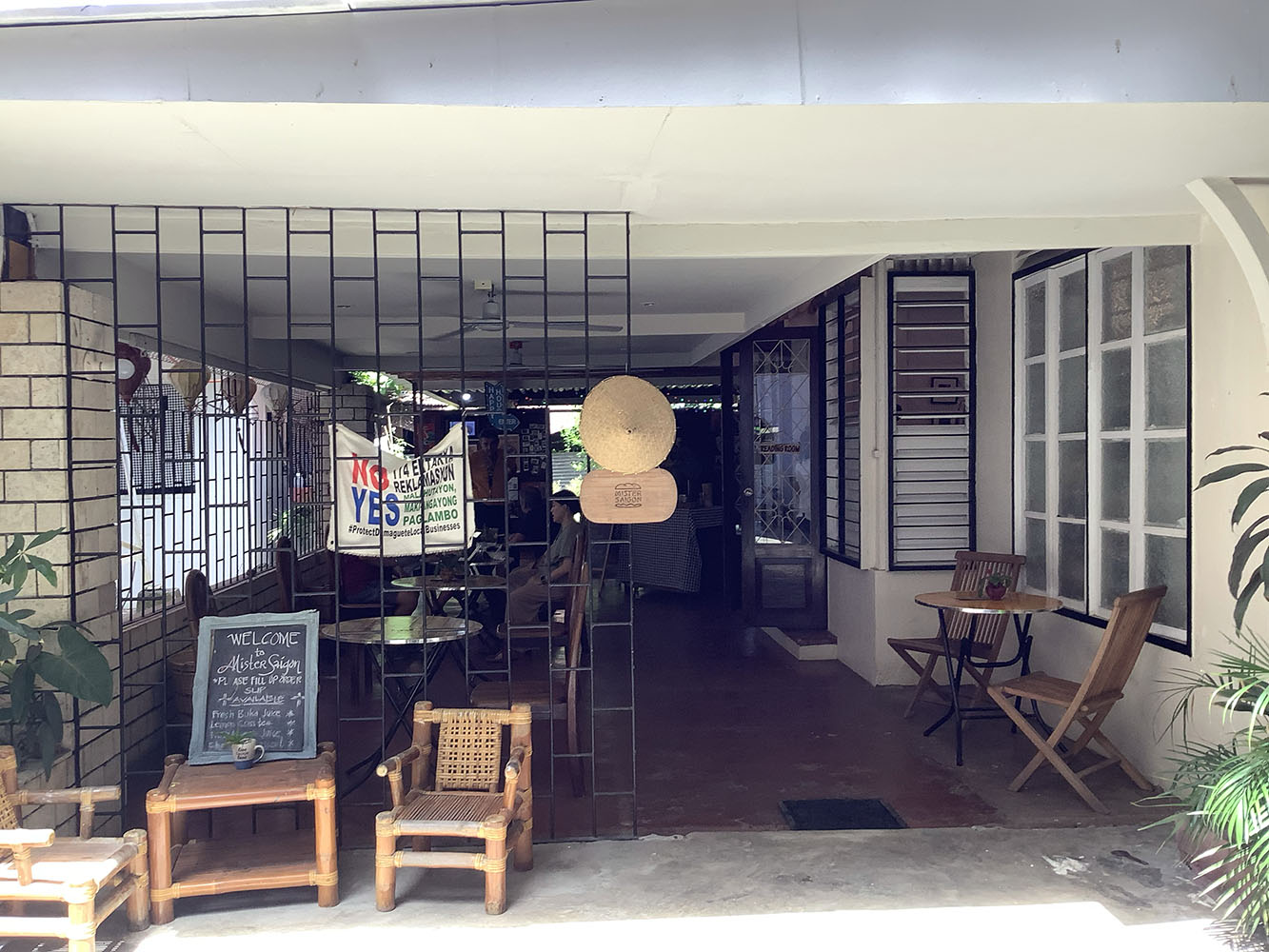 Adjacent to the main house, the Vietnamese snack house Mister Saigon has socially-distanced tables and chairs in an airy enclave. They serve staples like cha gio, goi cuon, banh mi, pho, and ca phe sua da, among others.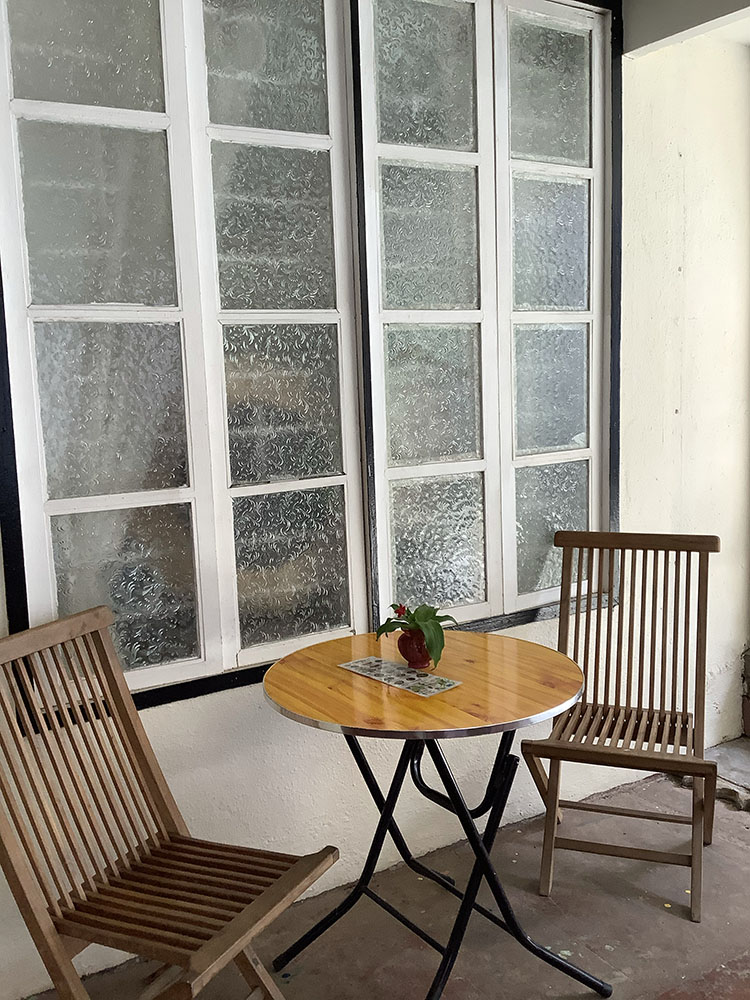 ADVERTISEMENT - CONTINUE READING BELOW
The establishment also employs differently-abled team members in the kitchen and as wait staff. Check the chalkboard for the day's specials—depending on what's in season. You'll surely want to try cold, freshly-pressed passionfruit and mango juices, for example.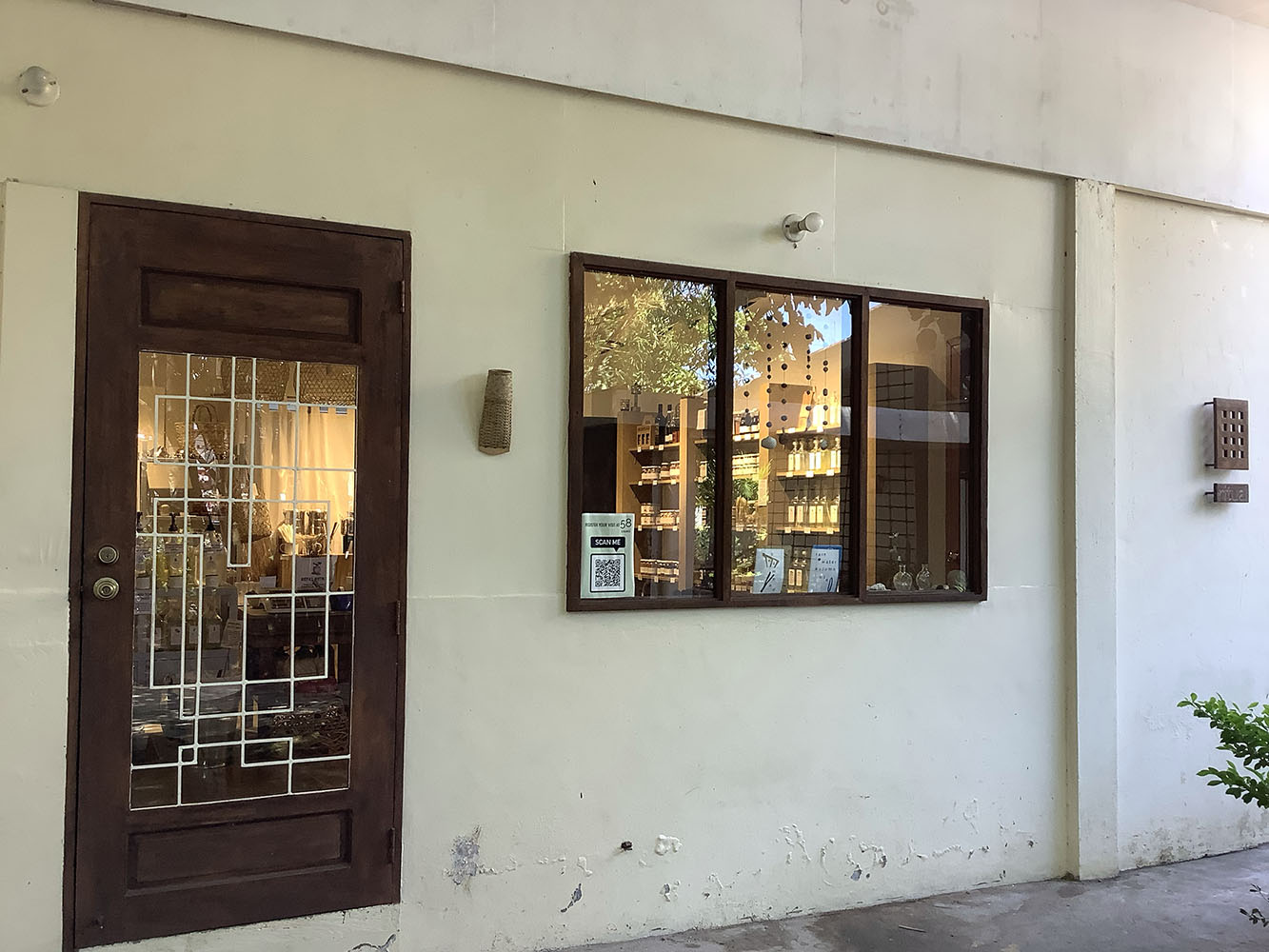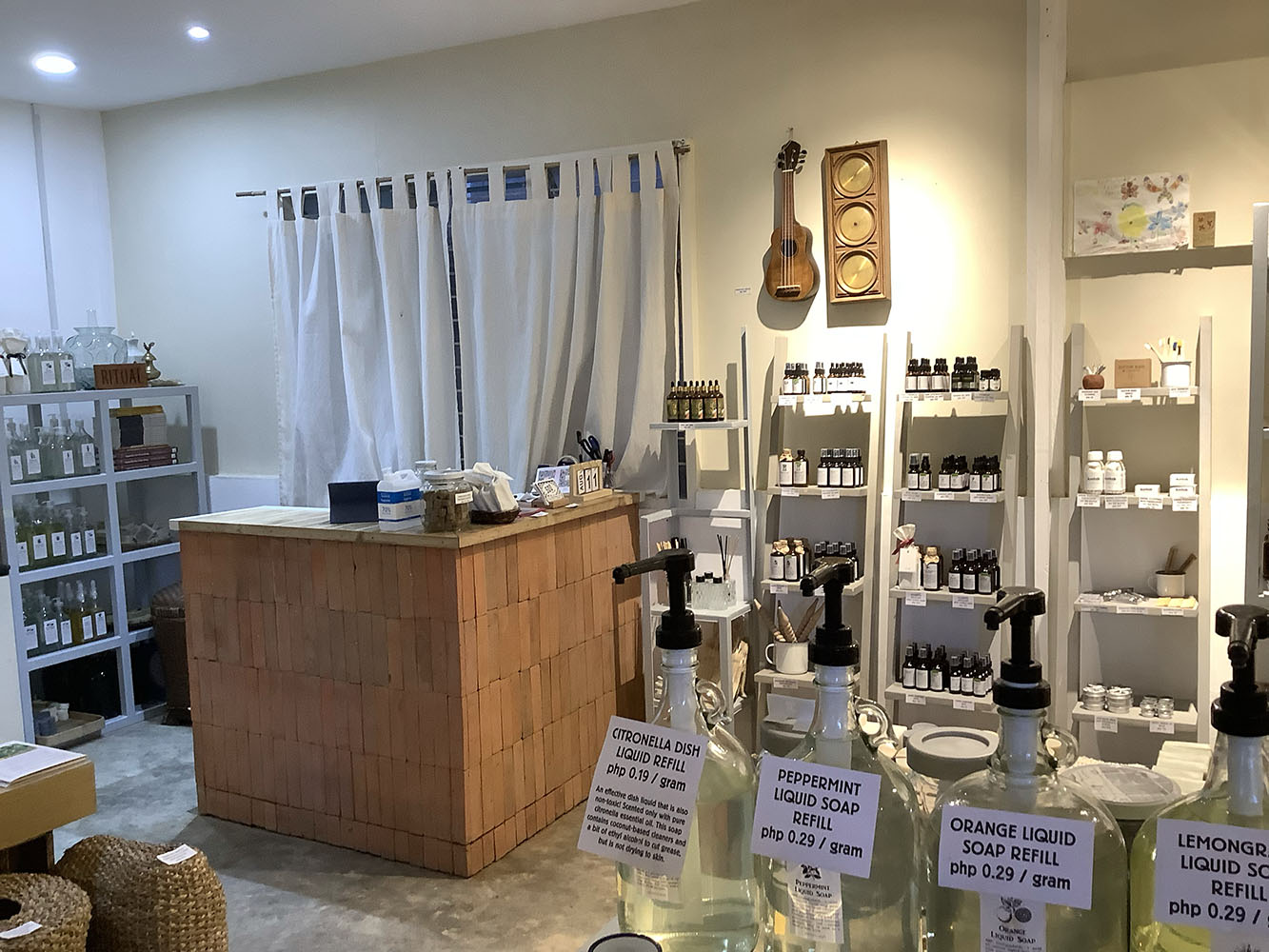 ADVERTISEMENT - CONTINUE READING BELOW
Ritual, our favorite zero-waste grocery store in Makati, opened a huge branch here in 2021. They have shelves upon shelves of locally-sourced and consolidated pantry and cleaning supplies, ranging from their sprays and washes in refillable bottles, gamet (wild nori) from Cagayan, vinegar from Quezon, vetiver wreaths from Bicol, Asin Tibook (traditionally-prepared salt) from Bohol, coconut sugar and muscovado from Negros,  cacao from Davao, cashew nuts from Cagayan de Oro to eco-friendly products from different local brands.
READ: 10 Must-Visit Places in Puerto Princesa, Palawan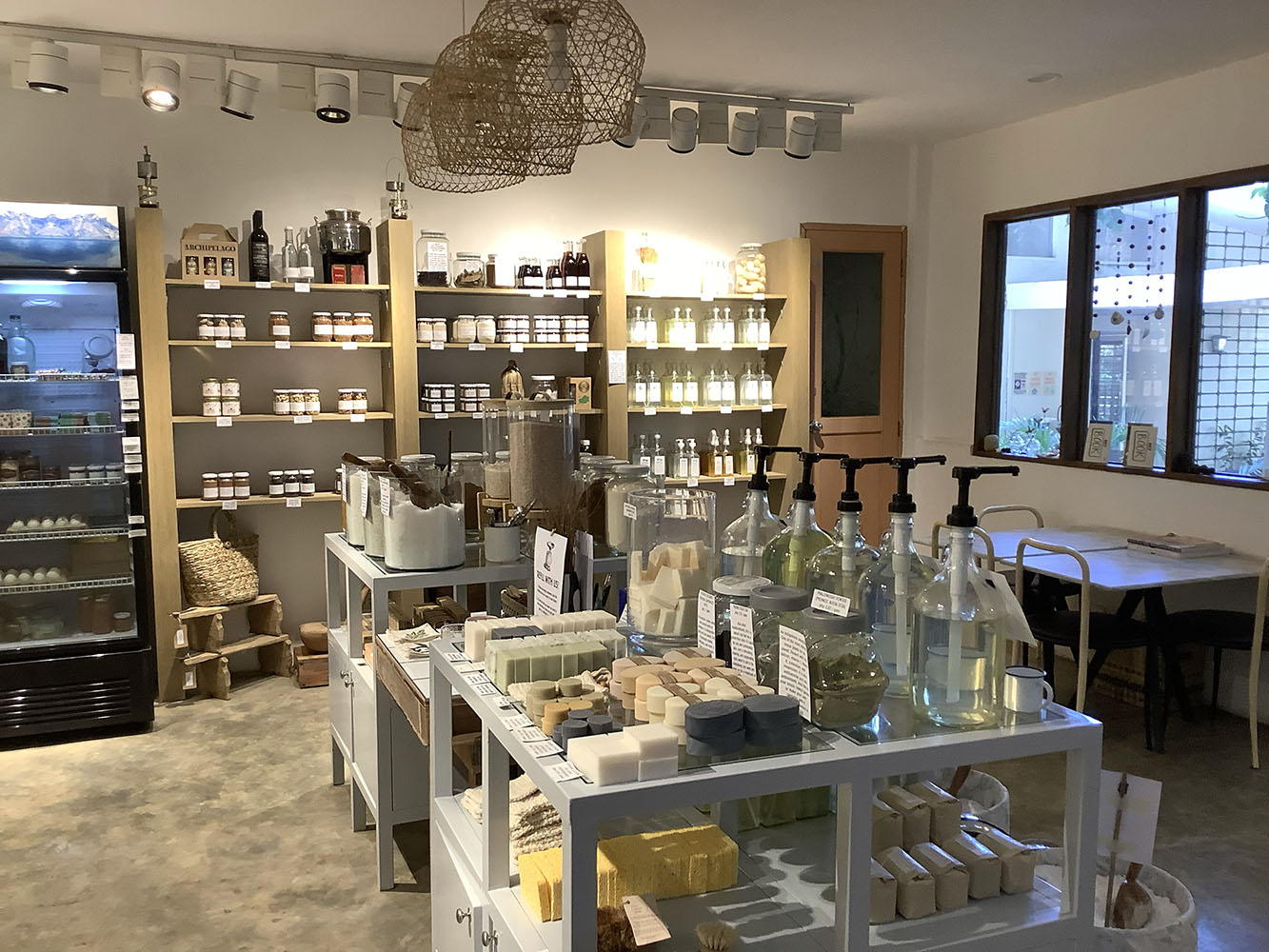 ADVERTISEMENT - CONTINUE READING BELOW
Head over to the refrigerator to find some amazing local chocolates. Near the door, you can find locally made crafts, from woven baskets and bags to handmade jewelry, and even cookbooks. We dare you to go home empty-handed!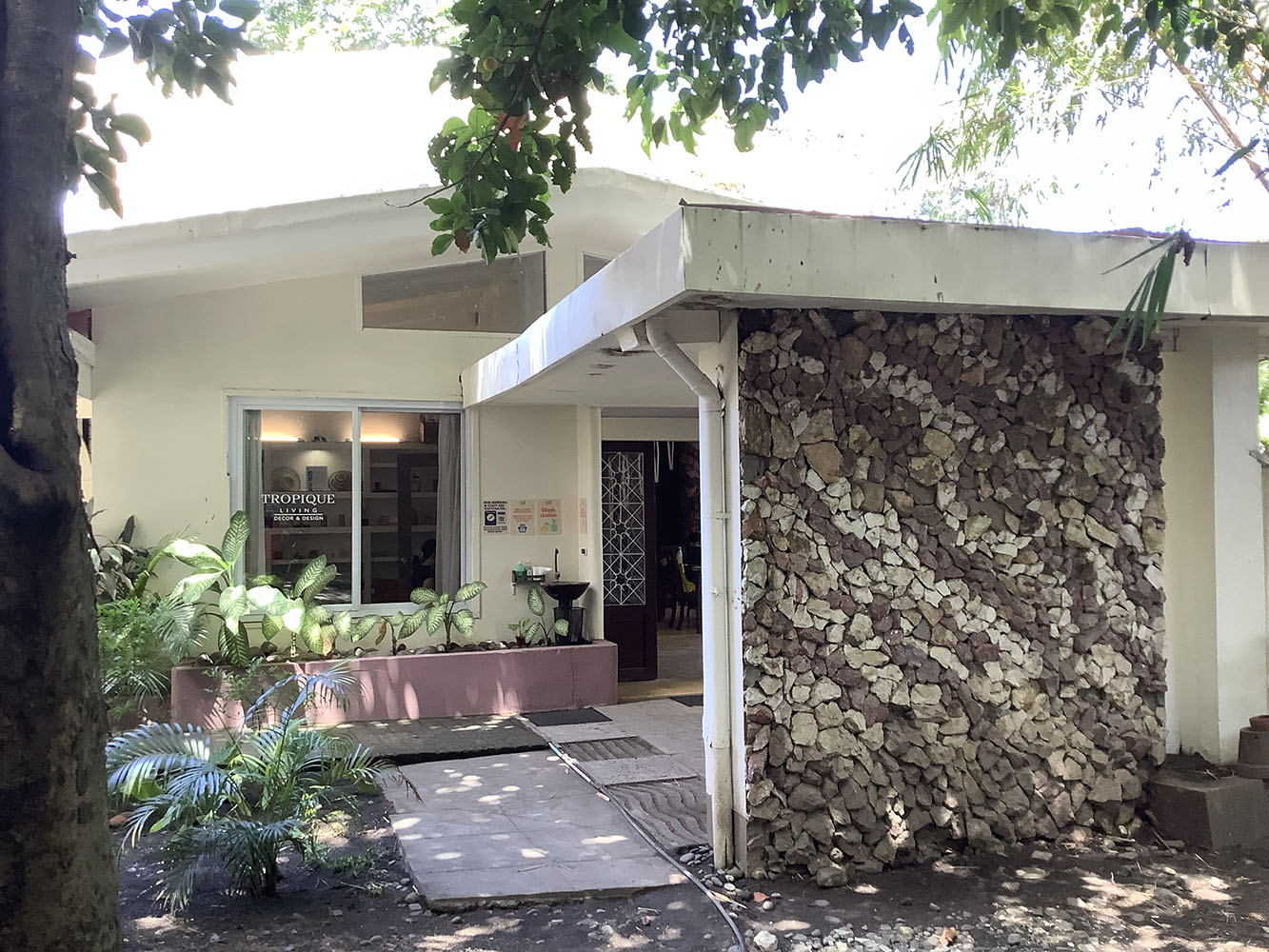 A hop and a skip away is Tropique Living, where you can find beautiful and unique fairtrade home furnishings by local artisans and communities from north to south of the Philippines—and everywhere in between.
ADVERTISEMENT - CONTINUE READING BELOW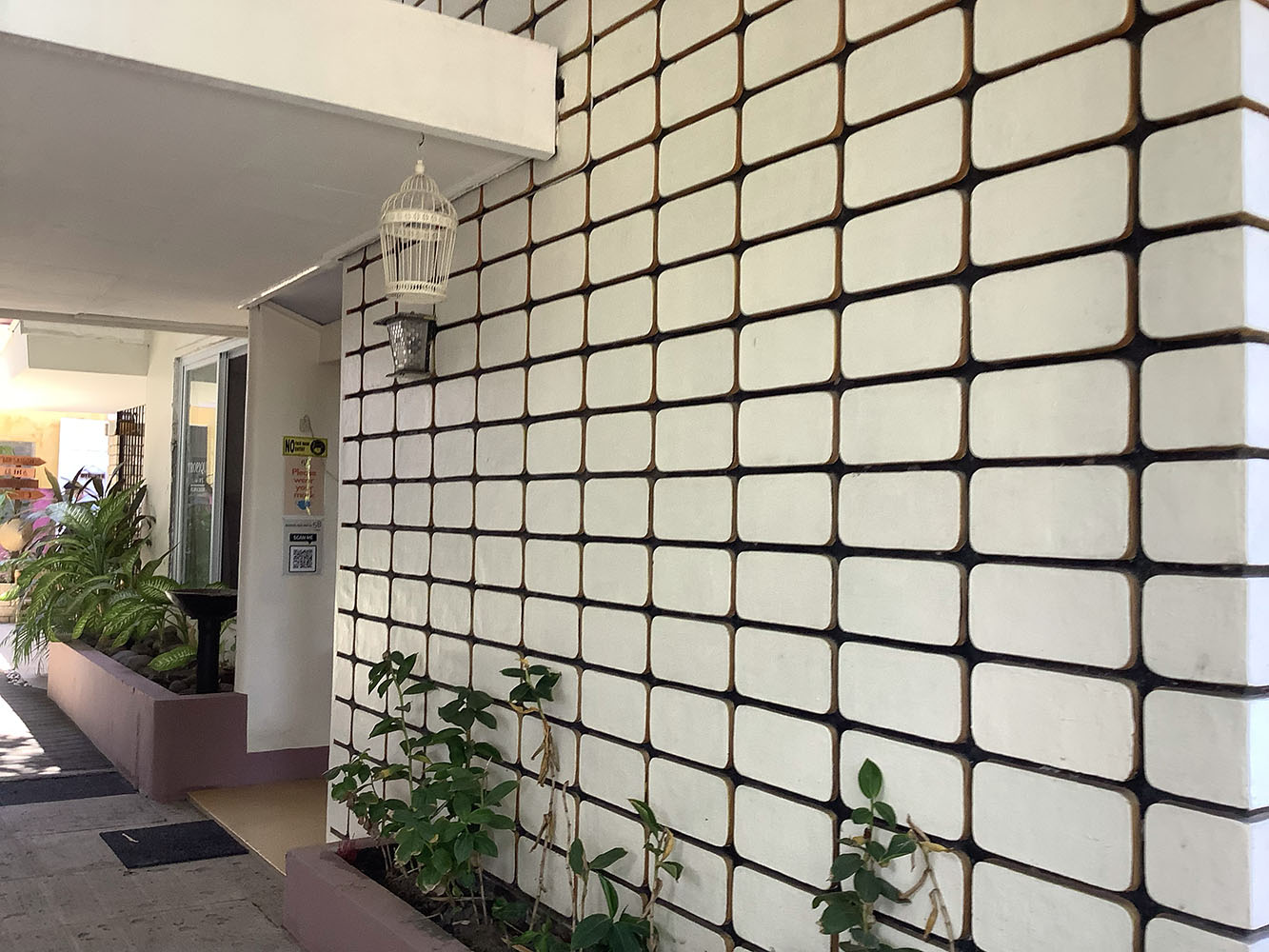 There are traditionally made inabel blankets and beach towels in contemporary designs from Ilocos, leather vases from Cebu, raffia mirrors from Iloilo, pottery and peacock chairs from Negros Island, and even sturdy ironwood plates from Surigao. Browsing them on display and set up in nooks is a beautiful casual experience.
ADVERTISEMENT - CONTINUE READING BELOW
READ: Hiraya Wellness Resort and Ecopark is a Safe Space You'll Keep Coming Back To
The community here has also supported various causes, including raising funds, and consolidating and distributing assistance to victims of typhoon Odette in December 2021.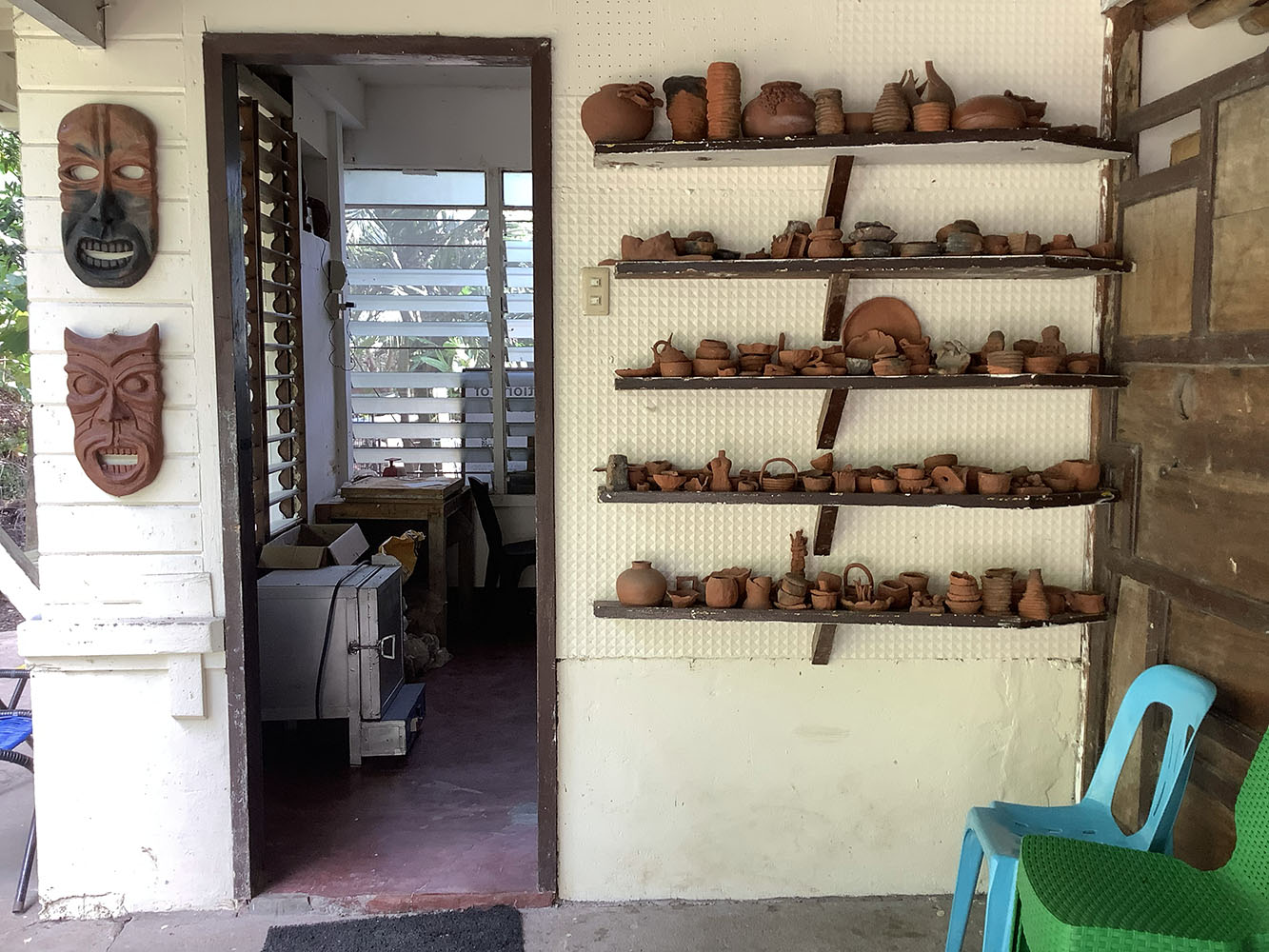 You can easily spend an entire day browsing, exploring, and experiencing this community of like-minded artists and earth advocates. We had the pleasure of meeting and chatting with a few of their artists in residence, taking a slow brunch of Vietnamese fare, browsing some kick-knacks made from acacia wood, and buying up as much local salt, sugar, and chocolate tablea as we could carry.
ADVERTISEMENT - CONTINUE READING BELOW
The best part of emerging from 58 EJ Blanco is the overall light and breezy feeling that you walk away with. Now that is priceless.
Visit the arts & social enterprise hub at 58 E.J. Blanco Drive, Barangay Piapi, Dumaguete City.
Take note of the following operating hours:
PFA Studios: Monday to Friday 11am to 6pm
Mister Saigon: Monday-Friday 10am-8pm, Saturdays 10am-5pm
Ritual: Monday to Friday 11am to 6pm
Tropique Living: Monday to Friday 12nn to 6pm
More on Realliving.com.ph
Load More Stories