Travel
This Bed-and-Breakfast in Laguna is Built on History, Family, and Nostalgia
This one-and-a-half hectare B&B sits on a seven-hectare family compound at the heart of Laguna's oldest city. Photography: Courtesy of An Mercado Alcantara
In Southern Laguna lies one of the country's oldest cities: San Pablo. Also called the City of Seven Lakes, San Pablo is known for its rich culture, delectable cuisine, and the warmth of its people. The city bustles with life within its quaint buildings and along its small streets, and amidst all this lies Casa San Pablo, a peaceful haven that soothes your mind and soul from the stresses of daily life.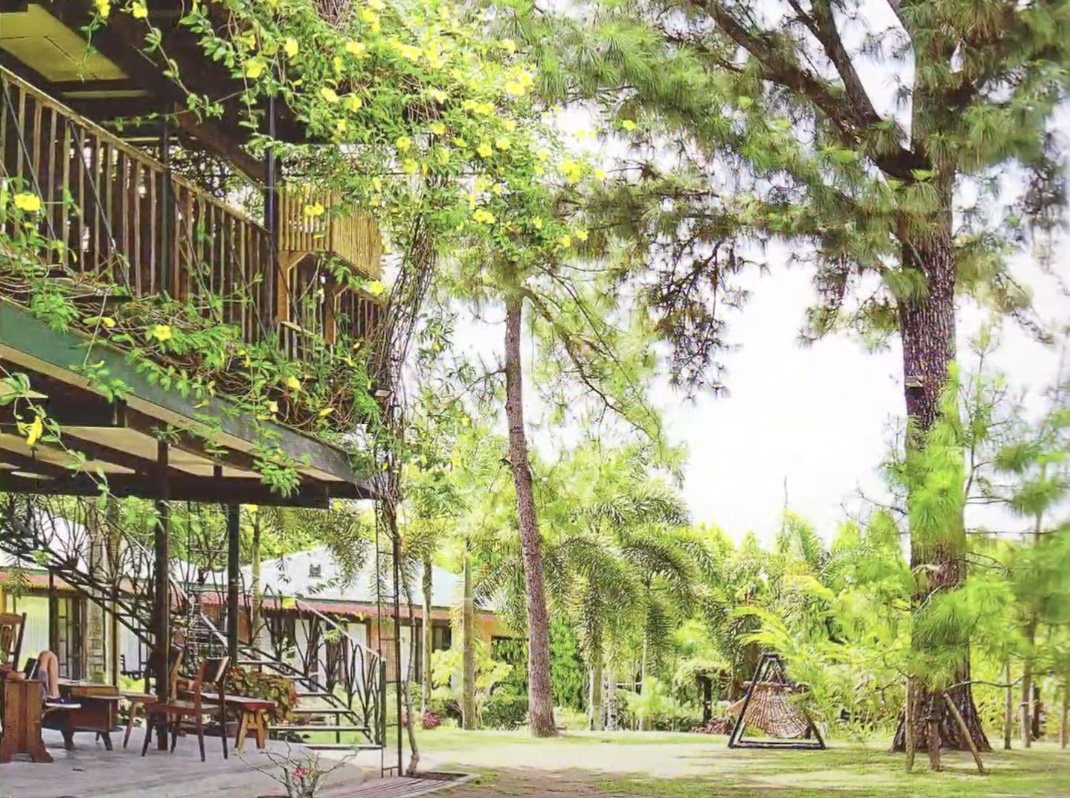 ADVERTISEMENT - CONTINUE READING BELOW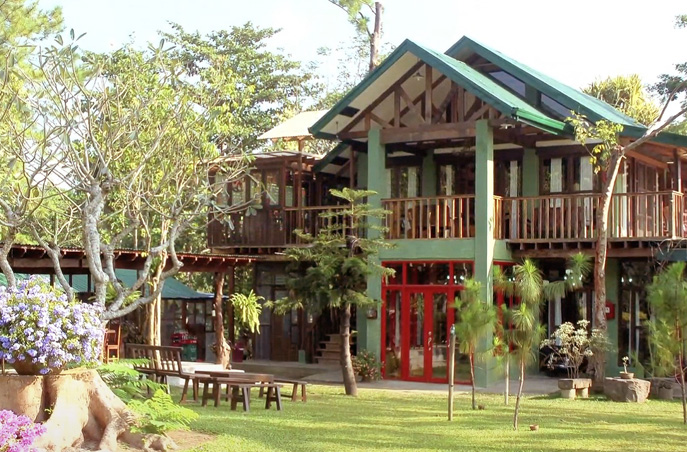 CONTINUE READING BELOW
Recommended Videos
The ecclectic vintage-, rustic-, mid-century-styled bed-and-breakfast is owned by An Mercado Alcantara and Boots Alcantara, who fondly refer to themselves as its innkeepers. While it is traditionally a B&B as it is part of the couple's seven-hectare family compound, it is unique because of its size: it covers one-and-a-half hectares, and includes a garden, a cafe, an events place, an art barn, a swimming pool, and several casitas.
ADVERTISEMENT - CONTINUE READING BELOW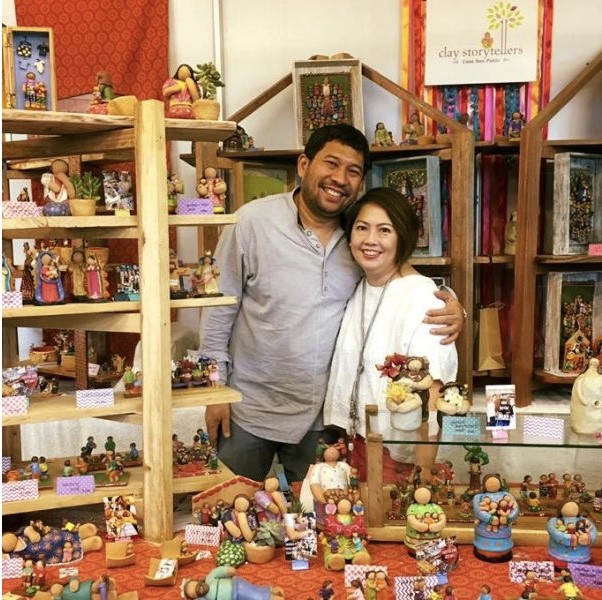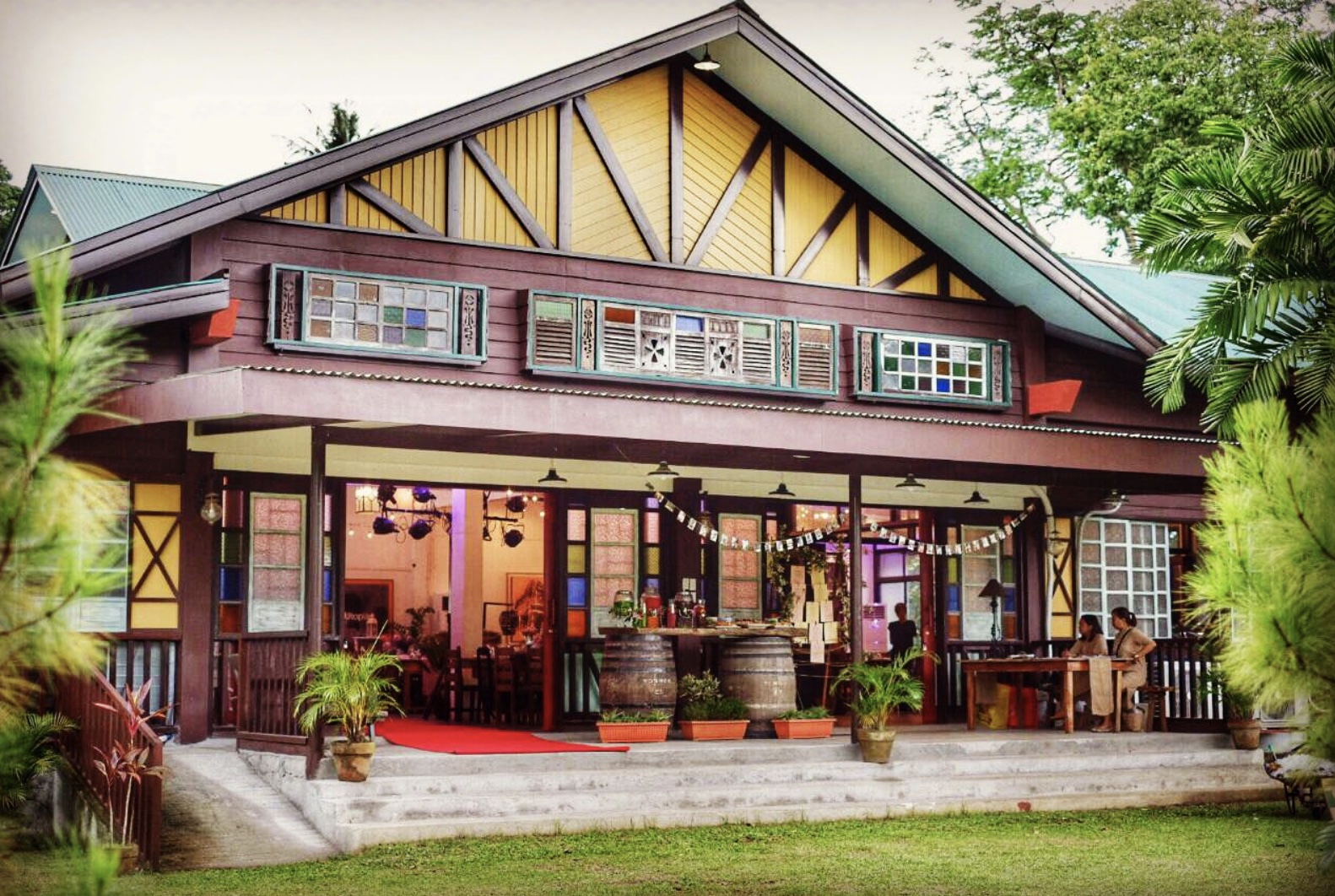 ADVERTISEMENT - CONTINUE READING BELOW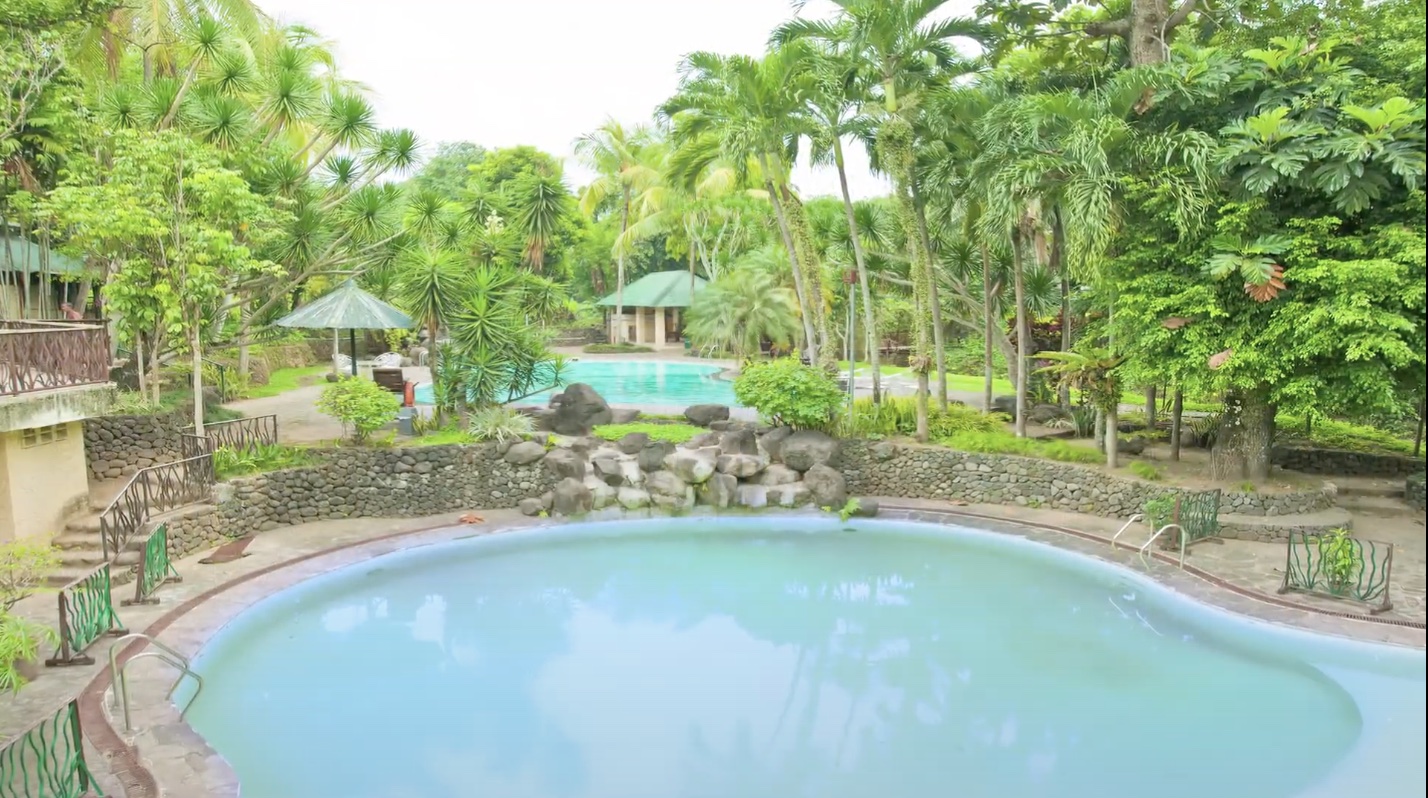 In Casa San Pablo, all of the buildings are made of cement with wooden accents on the doors and windows, some of which have been repurposed from 1930's houses. 
"I think that's the characteristic of Casa San Pablo's aesthetic, it's what you would call I guess rustic and innovative vintage. Meaning it's vintage furniture, vintage wood, repurposed wood but it doesn't have an antique feel to it because that's not what we're going for," shares An in an exclusive interview with Real Living. "What we want to capture is mid-century modern which is usually [from] 1947 to 1960."
ADVERTISEMENT - CONTINUE READING BELOW
The rooms of Casa San Pablo 
In their travels across Europe, the couple would often choose to stay in simple B&Bs over luxurious hotels to live as the locals do. It was from those experiences that they got the idea of setting up their own B&B in their beloved hometown. 
Boots sold his sports car to fund the construction of the casitas. Instead of hiring an interior designer, the couple asked Ugu Bigyan, a renowned potter from Quezon, to help them decorate the rooms. 
When they finally opened Casa San Pablo in 1997, they had four casitas for guests. Overtime, they were able to earn enough money to gradually build more rooms. Today, they have 16 casitas with each one having its own unique theme. 
An's Favorite: Room 12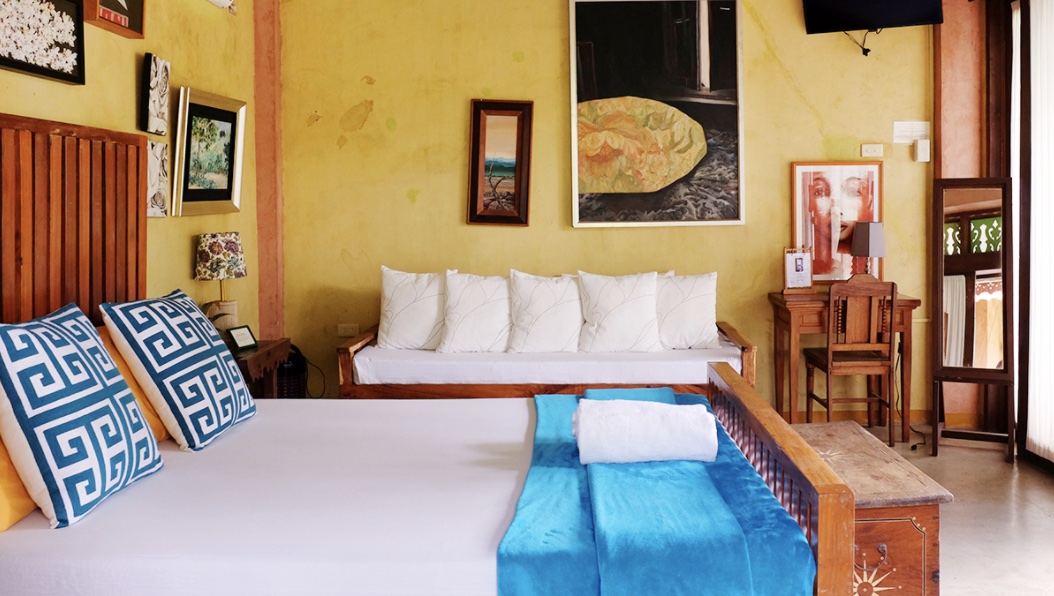 ADVERTISEMENT - CONTINUE READING BELOW
The furniture has a rustic, mid-century styled appearance that beautifully complements the yellow walls. The walls themselves are adorned with alluring artworks by Kim Oliveros, a Filipino artist known for Japanese-styled paintings and creating origami art installations. Another feature of the room is the floor-to-ceiling glass sliding doors and windows, which offer an amazing view of the garden.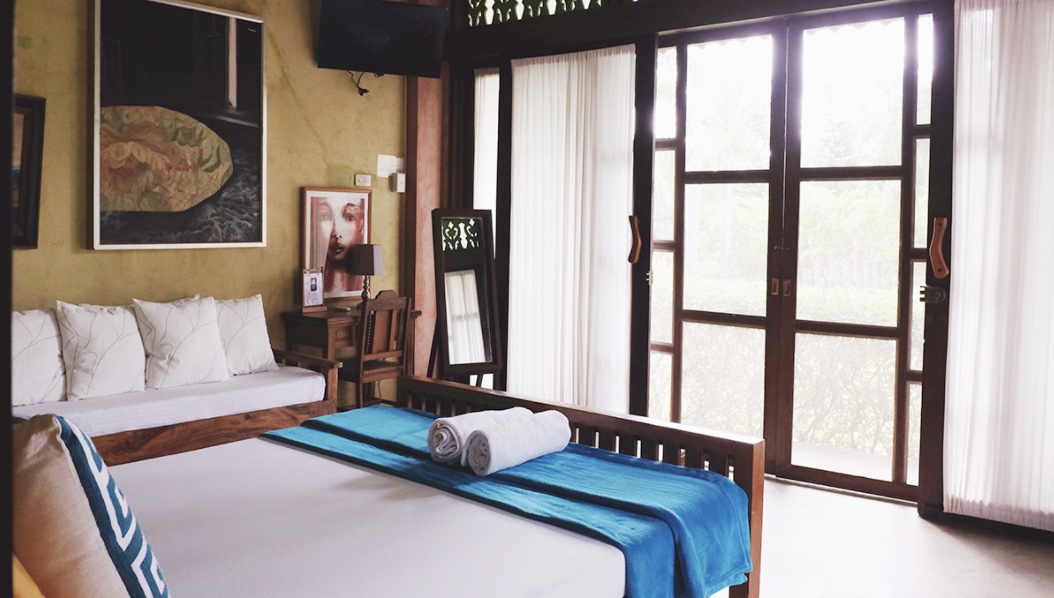 ADVERTISEMENT - CONTINUE READING BELOW
An's Favorite: Room 7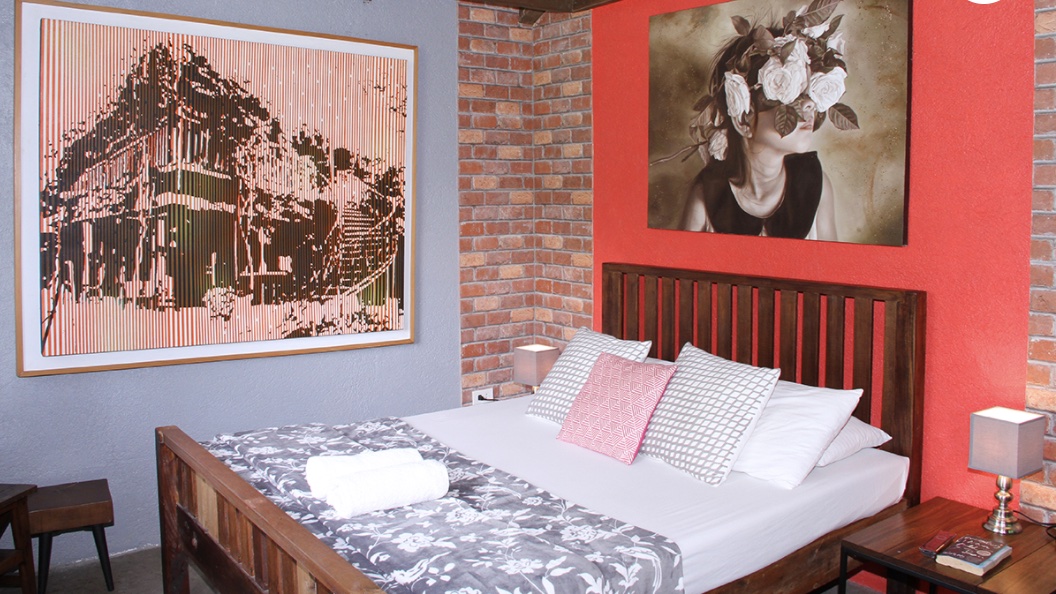 Room 7 used to be called the Rofel Brion room, named after the famous poet from San Pablo. The brick walls, with the striking red at its center and the delicate artwork, form a truly stunning room. An shares that this room reminds her the most of the quaint B&Bs in Europe. 
ADVERTISEMENT - CONTINUE READING BELOW
Boot's Favorite: Room 18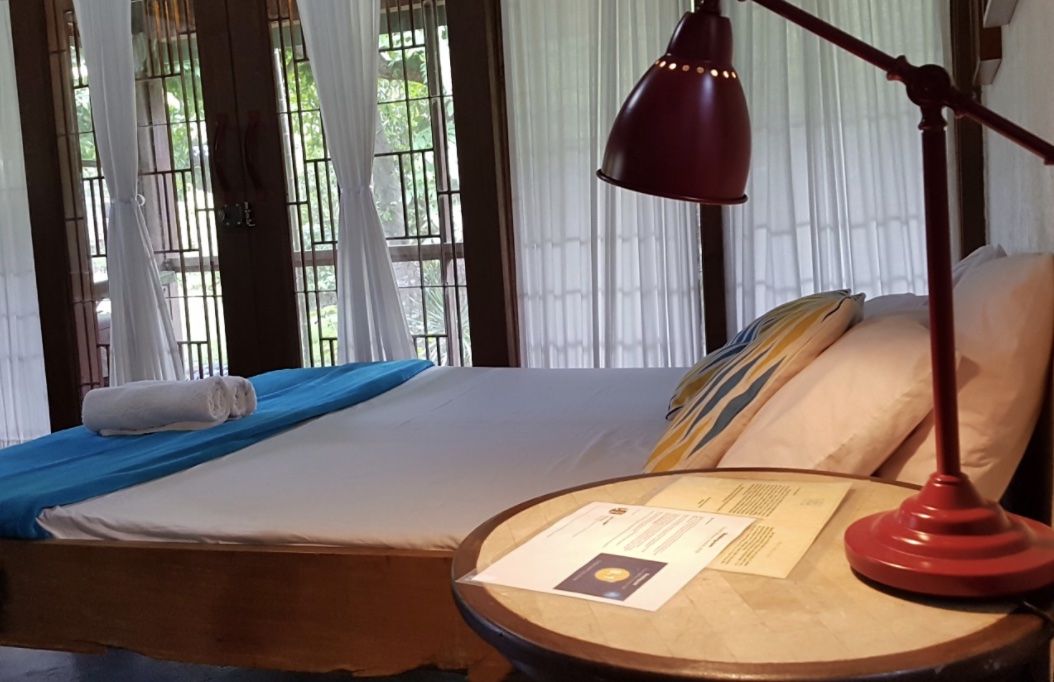 Room 18 is considered one of the most practical rooms to stay in. It's a multipurpose room that has a loft, two bathrooms, and a screened balcony for guests to take a breather and also have privacy.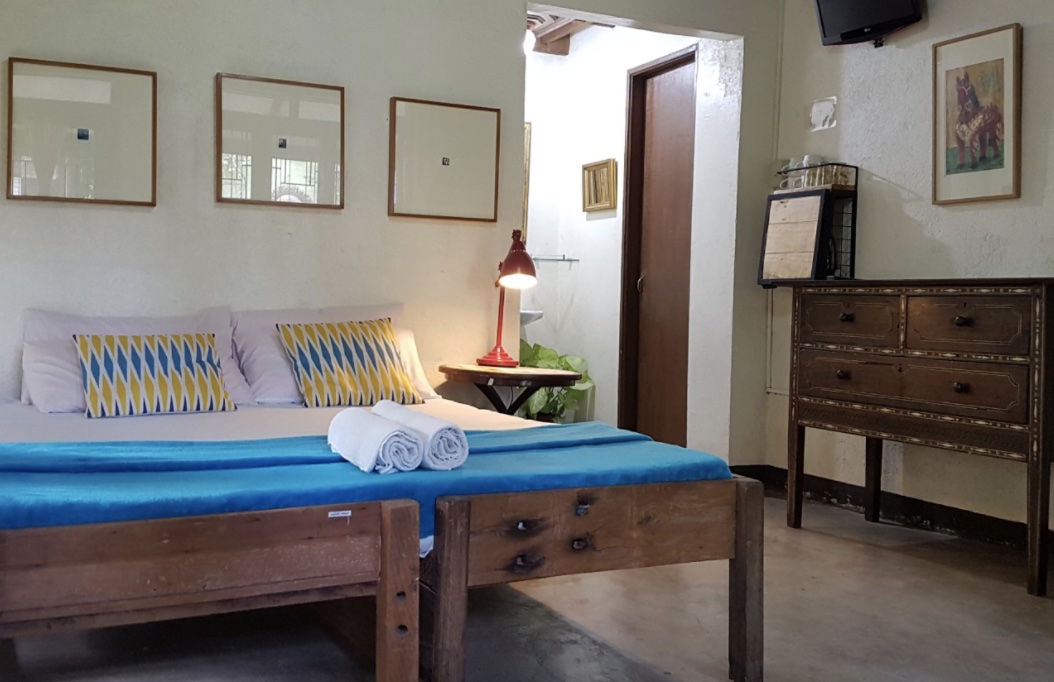 ADVERTISEMENT - CONTINUE READING BELOW
Dropping by the cafe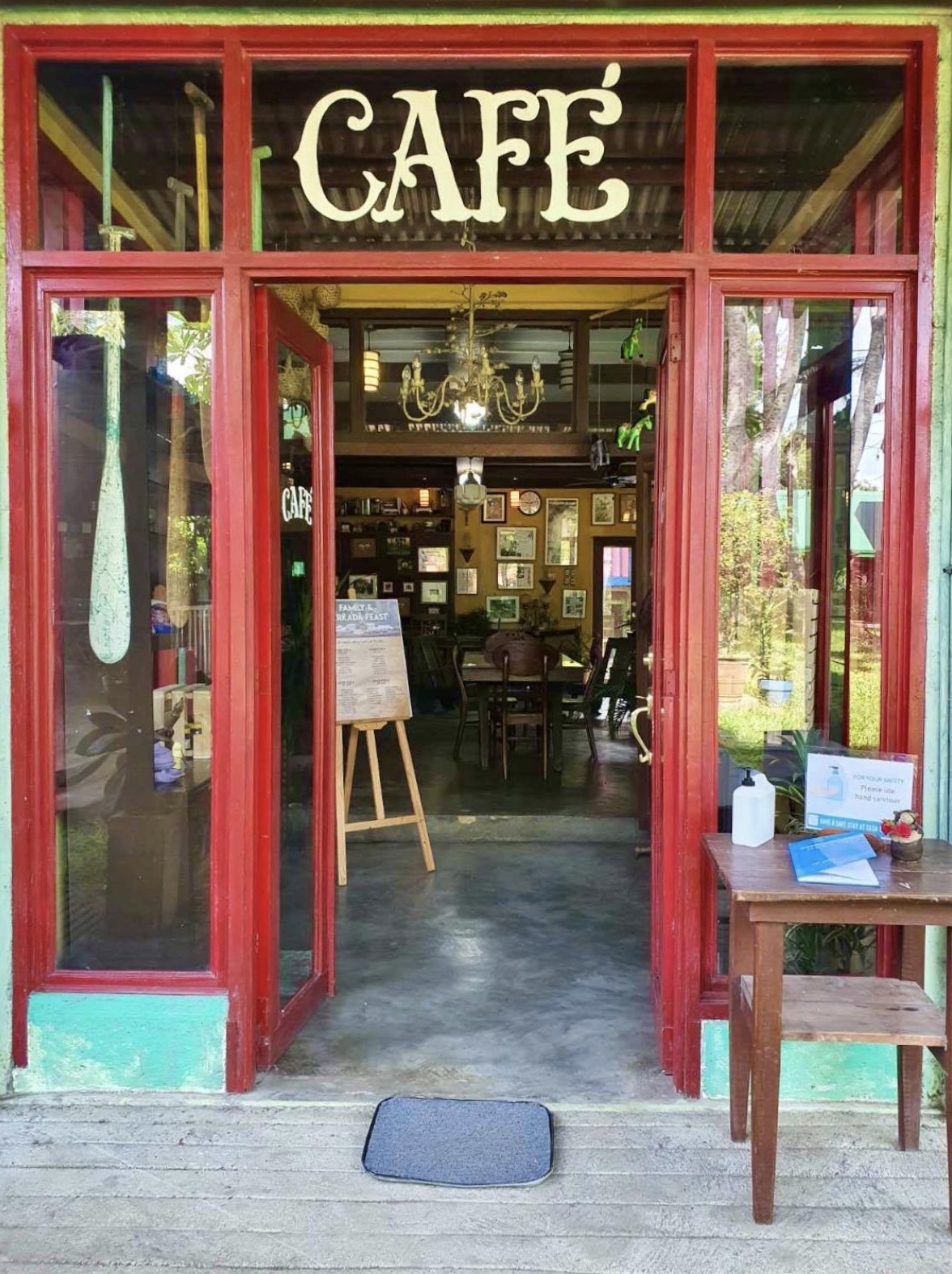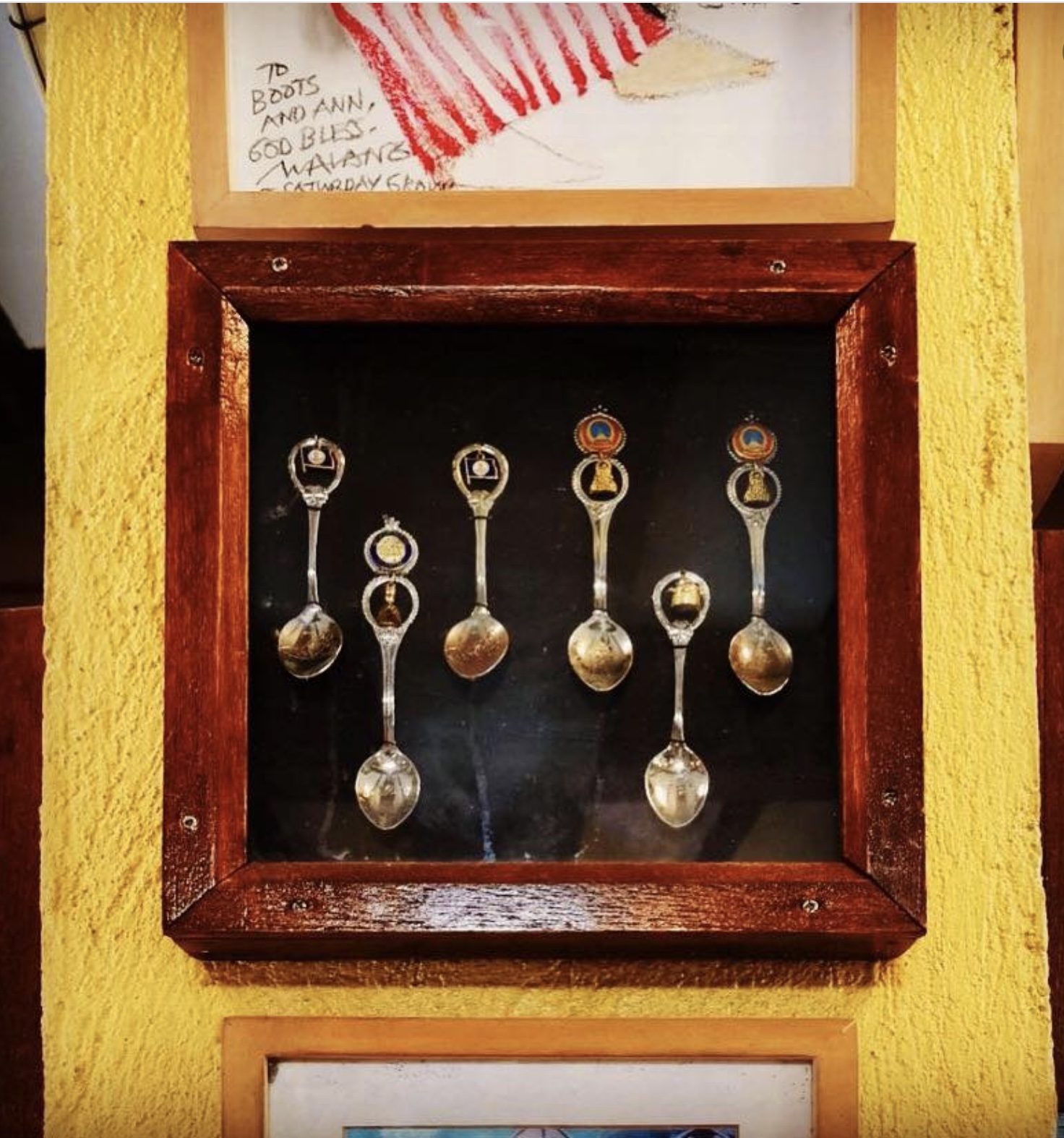 ADVERTISEMENT - CONTINUE READING BELOW
For An, the cafe is the ecclectic centerpiece that ties the entire place together. "I think the area of Casa San Pablo that best captures our aesthetic is our cafe. Here you will find original art on the walls but also some of like a mini gallery of art and collections, like toys, collected vintage toy, spoons from all over the world, vintage signages, those tin signs and our furniture again it's mid-century modern furniture."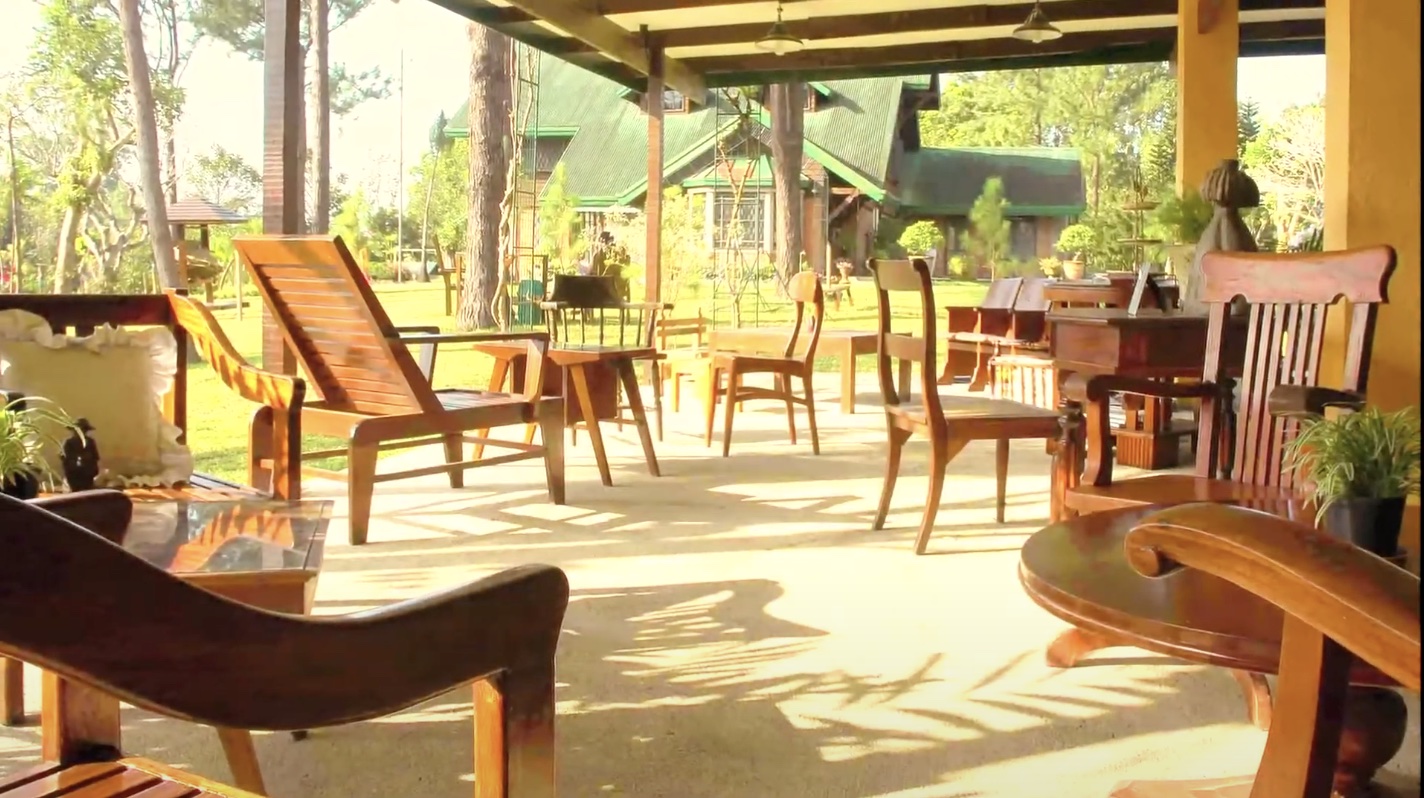 ADVERTISEMENT - CONTINUE READING BELOW
An interesting touch is a collection of different chairs beneath the cafe's roofed area just overlooking a quiet garden. Natural light gives the wood pieces a soft, almost nostalgic glow, as if one is looking at a photograph in sepia.
"The chairs are mix-matched and it makes things interesting because people always ask why [they are]," explains An. "I always say, 'No two people are alike, so why should the chairs be alike as well?'"
And just like its cafe chairs, Casa San Pablo stands out among the many old houses in Laguna; it is a testament to a story that centers on family and hard work, with a respectful nod to its past, a creative appreciation for its present, and a hopeful view of its future.
To learn more about Casa San Pablo, visit their website.
More on Realliving.com.ph
Real Living is now on Quento! Enjoy more of our stories by clicking here to download the app.
Load More Stories