Travel
27 Places To Go To In and Around Santa Rosa, Laguna
There's much to see, do, eat, and discover in this popular residential and recreational town in Laguna Original Article: Bubbles Salvador Photography: Santa Elena & Lucina Home (Main Photos)
Santa Rosa and its outlying areas in Laguna have become the new residential area of choice away from the chaos of Metro Manila. The area has all the conveniences of the city (malls, CBDs, hotels) combined with a laidback provincial lifestyle and wide-open spaces. You might even consider making this weekend destination your home in the future!
TO DO
Santa Rosa is the perfect place for an active lifestyle. Explore its combination of indoor and outdoor spaces that cater to barkadas and families alike.
1. Lake activities
Go back and forth on a water taxi or bike ride, and keep the little ones entertained with a fish feeding activity.
Nuvali Lake
2. Off-road biking and running trails
Hard-core bike enthusiasts can practice at four-cross and pump bike tracks, with scenic views of Mount Makiling, Laguna de Bay, and the Tagaytay Ridge. Running trails also abound in the area.
ADVERTISEMENT - CONTINUE READING BELOW
Nuvali, Tagaytay-Sta. Rosa Road
3. Wildlife and Bird Sanctuary
This 17-kilometer long portion of Nuvali is being preserved to allow flora and fauna to flourish. Get physical on the biking and jogging trail, and take a break at the gazebo or at one of the view decks.
Nuvali, Tagaytay-Sta. Rosa Road
4. The Fields
Engage in a game or two in these vast spaces for playing soccer, volleyball, and baseball. Nuvali, Tagaytay-Sta. Rosa Road
5. Seda Hotel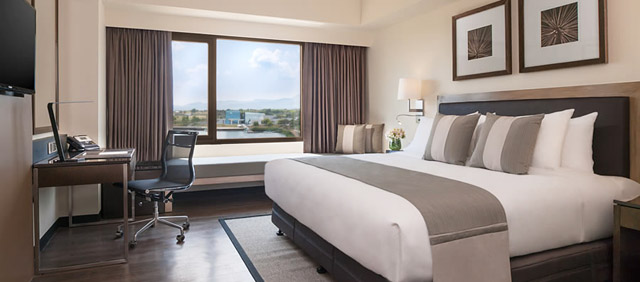 Relax in the contemporary-style guestrooms of this hotel, which treats guests to stunning views of the lake and the landscape beyond.
Lakeside Evozone, Nuvali
6. Life n' Arts
Catch an art show by upcoming artists, or join the scheduled arts, music, and dance classes. Academic tutorials are offered, too.
San Lorenzo South, Phase 1
7. Holy Carabao Holistic Farms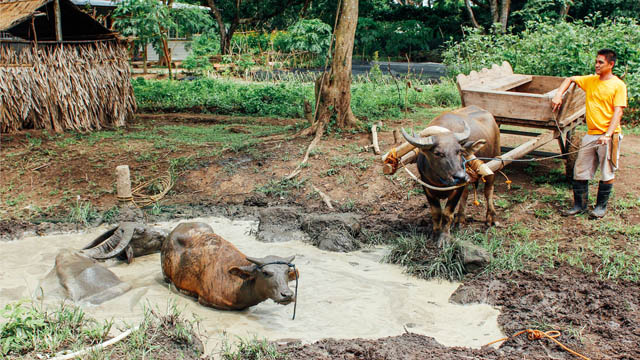 ADVERTISEMENT - CONTINUE READING BELOW
Tour this organic farm and learn about how healthy food is grown, plus get tips on caring for the environment.
Sta. Elena Golf and Country Estate
8. The Fun Farm at Sta. Elena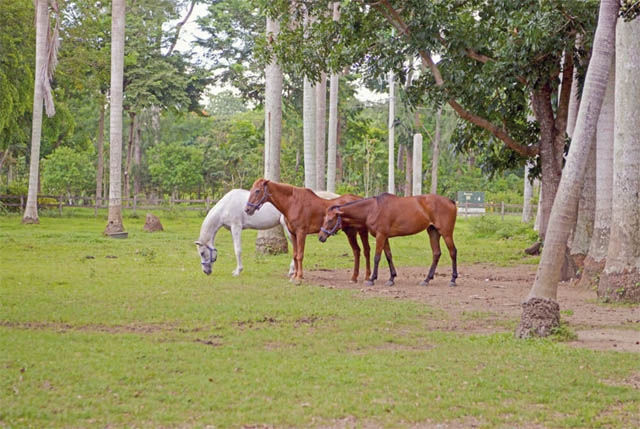 Have some all-natural, outdoorsy fun with the kids at the Fun Farm, where you can picnic, ride the zip line, go horseback riding and carabao cart riding.
Sta. Elena Golf Club, Cabuyao, Laguna
9. The Coca-Cola Pavilion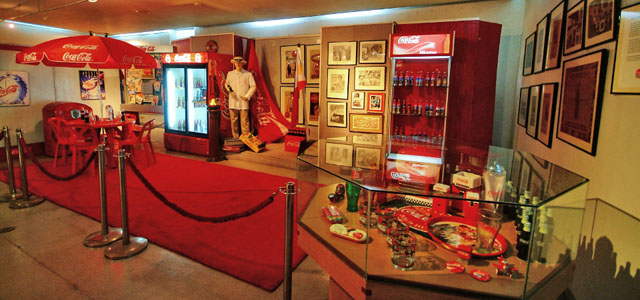 ADVERTISEMENT - CONTINUE READING BELOW
The fascinating exhibits of Coca-Cola memorabilia (there's a vintage soda fountain!) in this museum and theater complex will give you a massive dose of nostalgia.
Coca-Cola FEMSA Bottling Plant, National Highway, Sta. Rosa
10. The Skidcart Circuit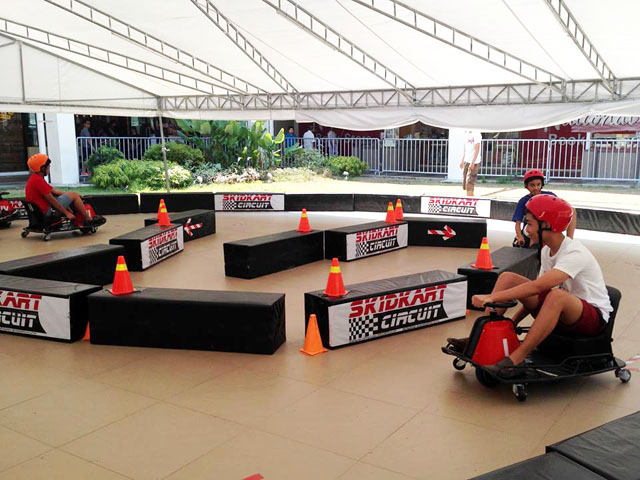 Get behind the wheel of the kart of your choice and go for a drive no matter the weather. Solenad 3, Nuvali
CHAT & EAT
You'll find there's more to Santa Rosa than its famed bulalo. Just check out these charming, laidback cafes and restos.  
11. Bake n' Bacon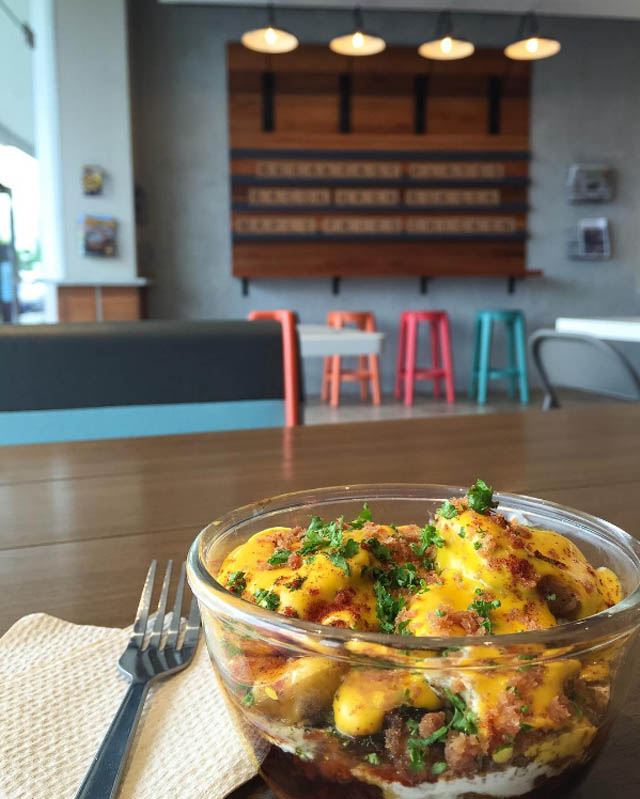 ADVERTISEMENT - CONTINUE READING BELOW
Have your fill of everything bacon; and while you're at it, take a moment to appreciate the Scrabble letters set on the wall, as well as the pretty rope drop lights.
Nuvali Blvd., Don Jose
12. Nonna's Pasta and Pizzeria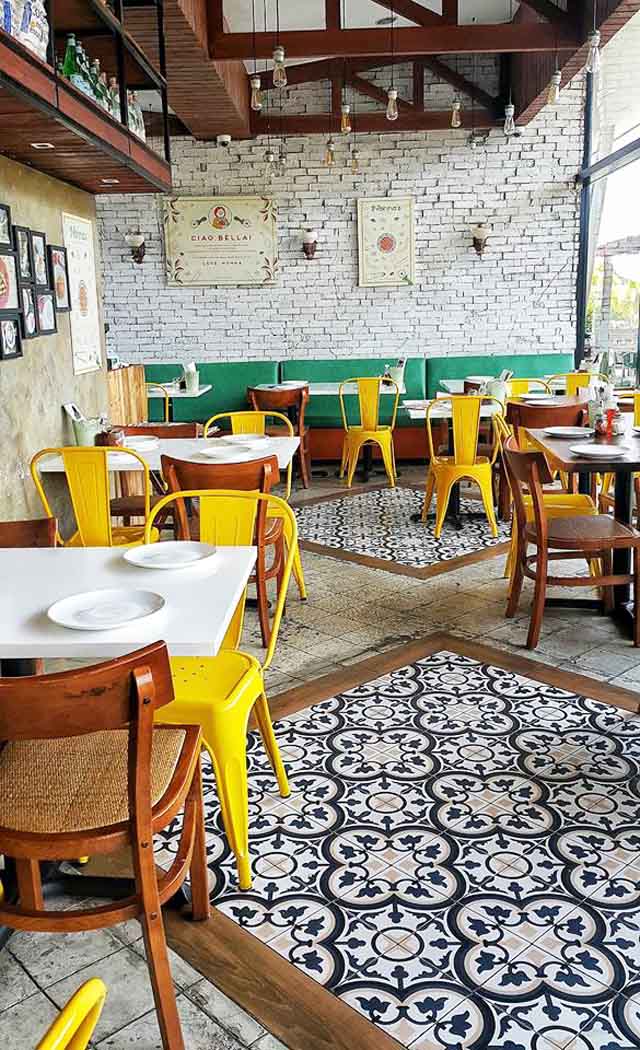 Their freshly made Italian fare makes the dining experience authentic, as do the brick walls, brightly-colored café chairs, and the patterned floor tiles.
Solenad 3, Nuvali
13. Café Arabelle
Come in for pizza and pasta, and also for a look at the cozy combination of bricks and wooden accents in its interiors.
Solenad 3, Nuvali
14. Harry's Café de Wheels Inc
Get more than just servings of poutine and country-style chicken in this food truck-inspired Australian resto that serves dishes from down under.
Solenad 3, Nuvali
15. Milky Moustache
The makeshift porch railing at the entrance makes you feel instantly at home. Choose any of the bestsellers on the milkshake menu, and take your seat at the country-style dining area.
ADVERTISEMENT - CONTINUE READING BELOW
Solenad 3, Nuvali
16. The Pig Pen Restaurant and Bar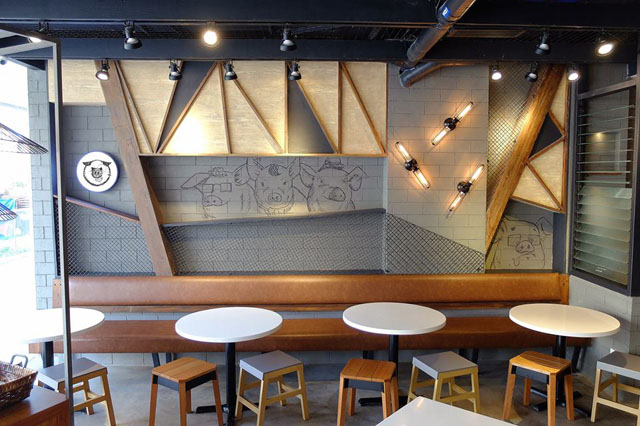 A sister resto of The Black Pig in Metro Manila, the place exudes a more laidback vibe. The prices are reasonable, too.
Solenad 3, Nuvali
17. The Morning After
This all-day breakfast place brings the outdoors in with a garden-themed dining area featuring grass-lined walls and faux flower boxes on a brick wall.
ADVERTISEMENT - CONTINUE READING BELOW
Solenad 3, Nuvali
SHOP HERE!
You don't need to order your living room set from Manila, because just about everything you need design-wise—from building your home to furnishing it—are right here. More home stores are opening to address the building boom in the district.
18. Paseo de Sta. Rosa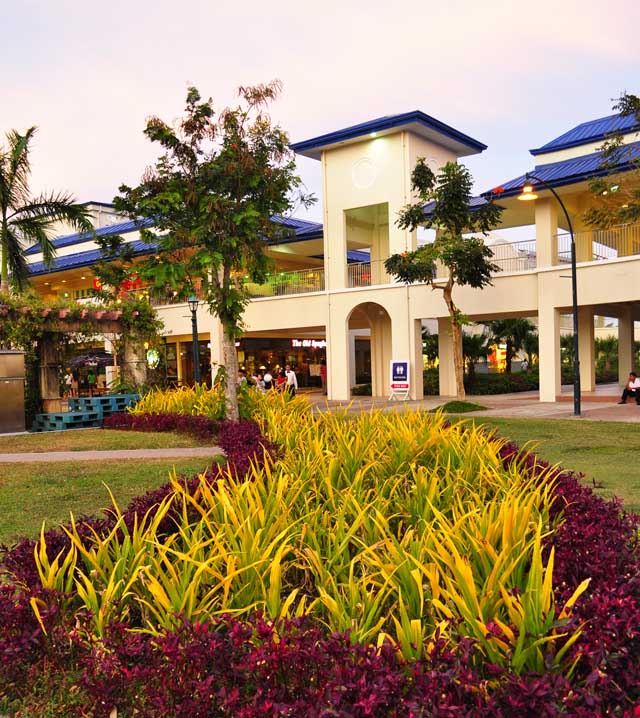 A go-to place for outlet shopping in the area, this lifestyle mall carries brands like Pottery Barn, Marks & Spencer, and Debenhams.
Santa Rosa-Tagaytay Road, Don Jose
19. Design Armoire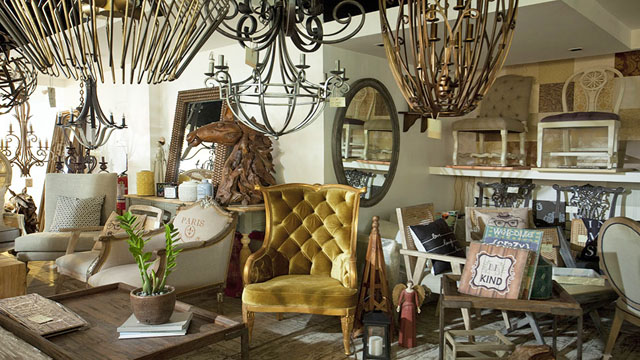 ADVERTISEMENT - CONTINUE READING BELOW
Head here for beautifully handcrafted furnishings, and unique lighting fixtures and accessories (most of the big pieces are from Pampanga) that fit into both classical and contemporary-modern homes.
Solenad 3, Nuvali
20. Lucina Home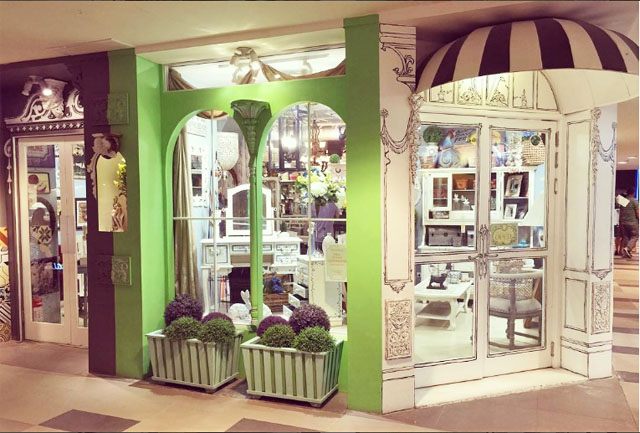 Paul Baes and Joel Salazar's second store (the first one is located along Tagaytay-Sta. Rosa Higway) is like a cabinet of curiosities filled with a collection of European-inspired, sophisticated, classical, and one-off furniture pieces and artwork.
Solenad 3, Nuvali
21. Qach Lifestyle & Garden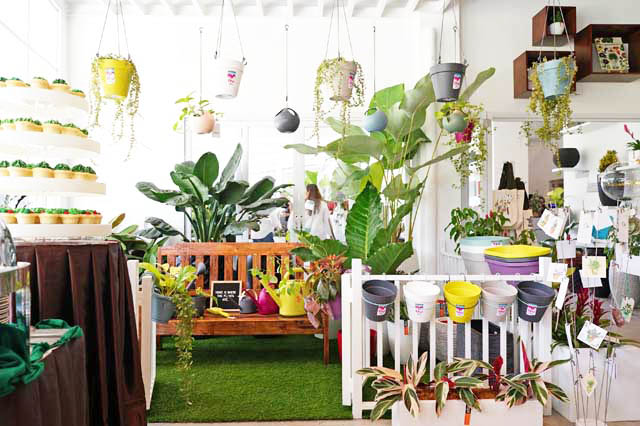 ADVERTISEMENT - CONTINUE READING BELOW
This newbie store (it opened last November 2017) carries a lovely selection of minimalist modern planters from Europe and Scandinavia, plus potted plants that are perfect for the Laguna clime.
Solenad 3, Nuvali
22. Our Home
If you're lucky, you can score comfortable and fashionable furniture and accessories on sale at this popular home store.
G/F, SM City Sta. Rosa
23. Furniture Republic
This store, which carries various contemporary-modern pieces, also has a notable collection of children's furniture.
Solenad 3, Nuvali
24. AllHome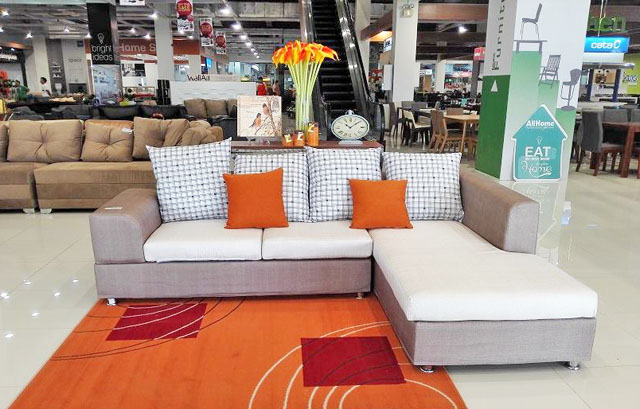 Come to this one-stop shop for home building, furnishing, decorating, and other improvements. The furniture pieces are incredibly affordable.
Santa Rosa-Tagaytay Road, Sto. Domingo
25. Homeplus Furniture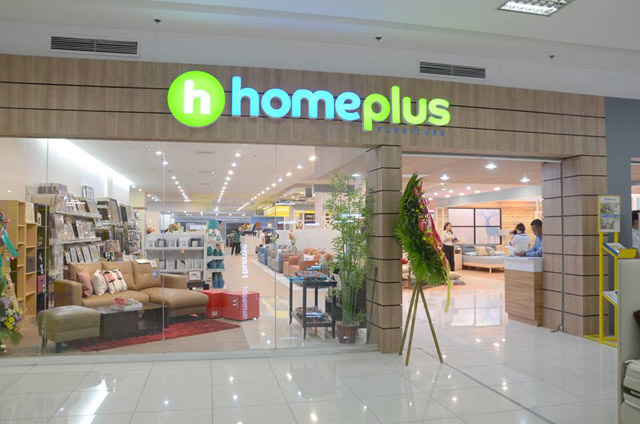 ADVERTISEMENT - CONTINUE READING BELOW
On top of a selection of contemporary furniture, this store also offers free design services. 2/F Waltermart, Tagaytay Road, Pulong Sta. Cruz
26. Robles Heritage
Scour the racks for export-quality, handmade products like lighting and décor, mostly created from the indigenous material capiz.
Arcadia, Santa Rosa-Tagaytay Road
27. Wilcon Builders Depot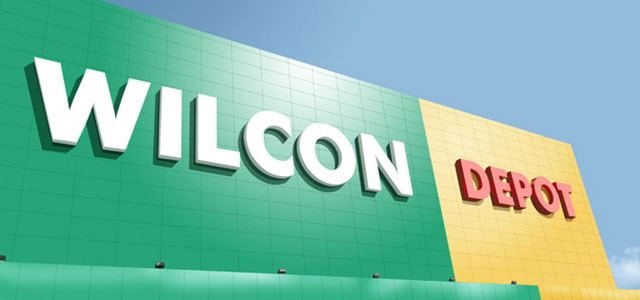 Use the Wilcon Digi inside this one-stop-home-store to gain access to a portal with practical home tips to aid in your shopping.
Santa Rosa-Tagaytay Road, Pulong Sta. Cruz
The original article "Living in Laguna" appeared in the April 2017 issue of Real Living magazine. Minor updates have been made by the realliving.com.ph editors. 
More on Realliving.com.ph
Load More Stories
---