This Museum In a Bahay Na Bato Is a Lesson In Pinoy History
In photos: The Destileria Limtuaco Museum in Intramuros will delight your mind and eye, not only your tastebuds
by
Sunshine Selga Funa
Mar 22, 2018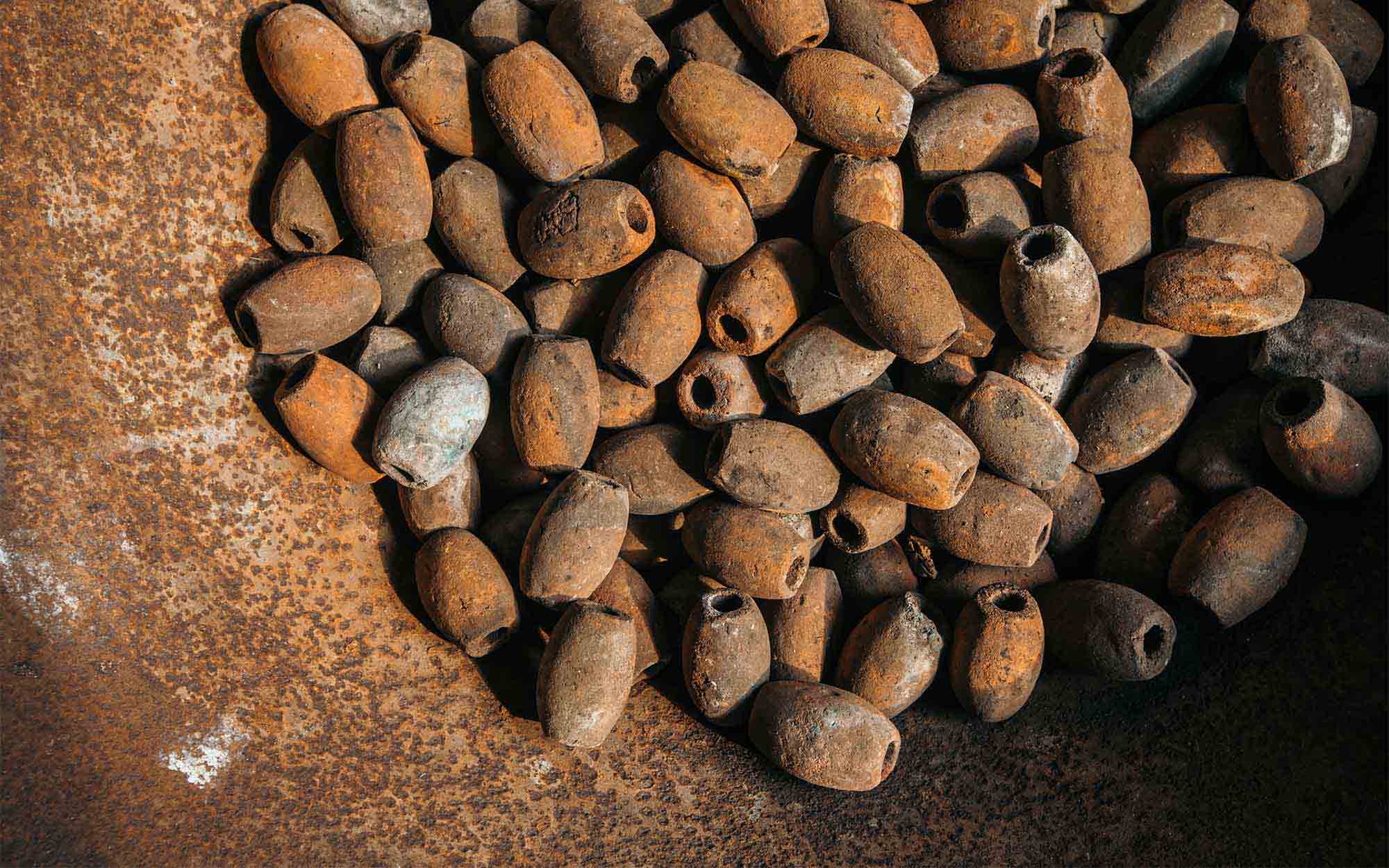 And it's not just all about the liquor…this museum teaches us about adaptive reuse.
The Destileria Limtuaco Museum is not your ordinary museum. This realization hits you upon pushing open its heavy wooden doors. It's not the smell of musty, old buildings that usually welcomes visitors of museums; the scent is subtly saccharine, calling to mind the sweet flavor of star anise or thick molasses. No surprise there, as the Destileria is the same company that produces the country's favorite alcoholic drinks such as White Castle Whiskey, Old Captain Rum, and Napoleon Brandy, and newer spirits like Manille Liqueur de Calamansi.
Destileria Limtuaco Museum is housed in a bahay na bato along San Juan de Letran Street in historic Intramuros. Business development manager Aaron Limpe-Aw, son of the distillery's president Olivia Limpe-Aw, took charge of planning and conceptualizing the look and layout of the museum before it finally opened to the public in January 2018. "From time to time, it's really more of a team effort. We had each department do something that's related to them," Aaron narrates.
ADVERTISEMENT - CONTINUE READING BELOW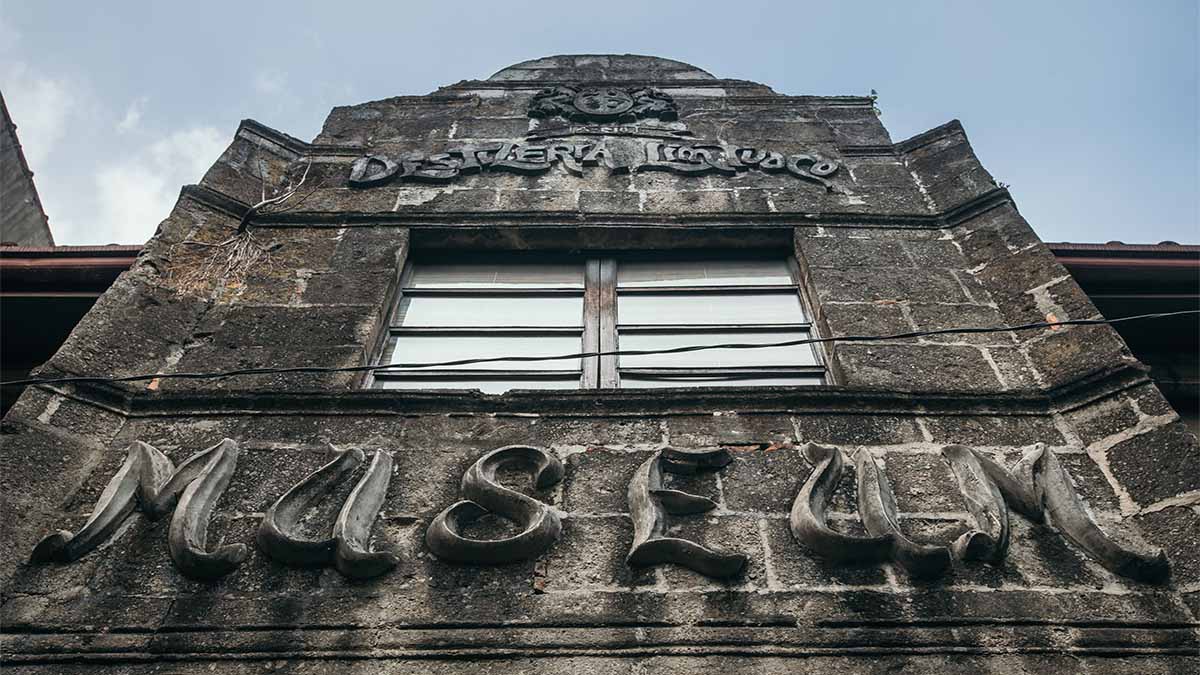 Aaron's grandfather, Julius Limpe, acquired the property in 1979 with the primary intention of turning it into a museum. By then, the family had already made a name for themselves as the owners of the oldest distillery in the Philippines (Destileria Limtuaco & Co. is already 166 years old!).
CONTINUE READING BELOW
Recommended Videos
The space had gone through several renovations, but initially, its doors were made open only to friends. Still, the family didn't lose sight of the structure's original purpose; hence, items were carefully catalogued and stored safely in a four-story bodega until finally, it was time for the museum to be appreciated by the public.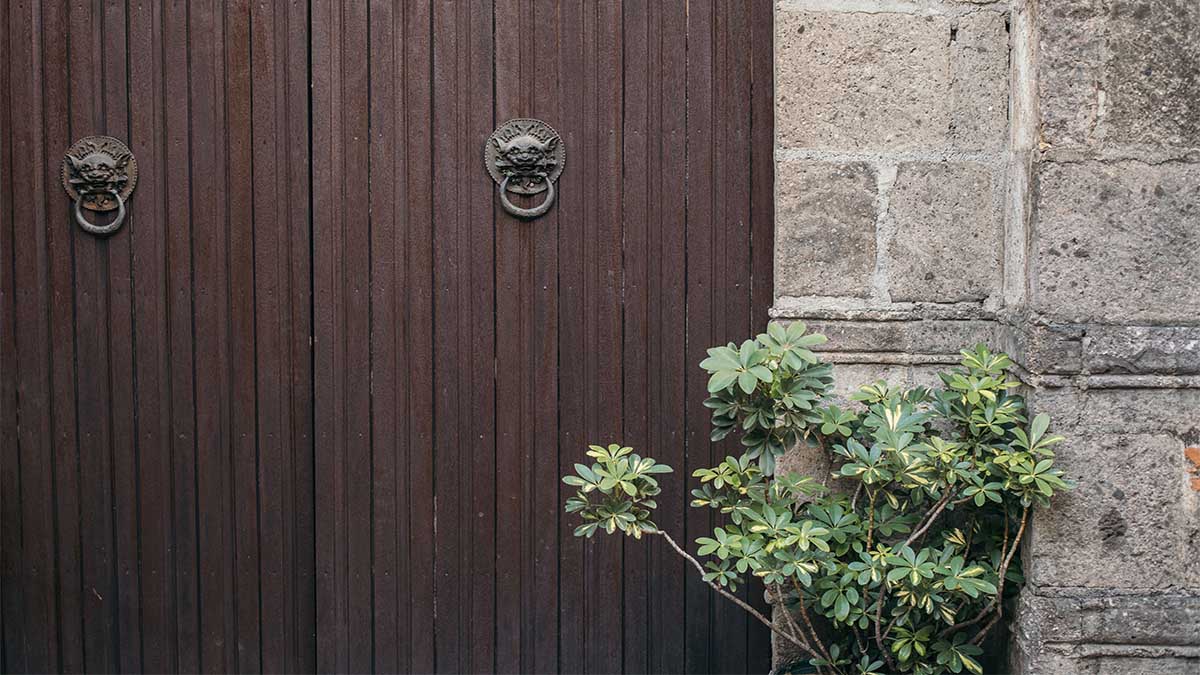 Artist Marika Constantino (part of the original group who revitalized Escolta—Ed.) was enlisted by Aaron to curate the items they wanted to showcase. "Museums don't have to be boring, and we can make it interactive. And interactive also doesn't mean high-tech. That's why we were conscious that all your senses are engaged, and I think it's the only place in the country wherein your sense of smell is also engaged," relates Marika.
ADVERTISEMENT - CONTINUE READING BELOW
READ: 7 Fun Things To Do in Escolta
It's no surprise, then, that the museum holds a lot of interesting artifacts set against a rich history that can be traced back to the Spanish colonial era. Here is what you can expect when you pay a visit.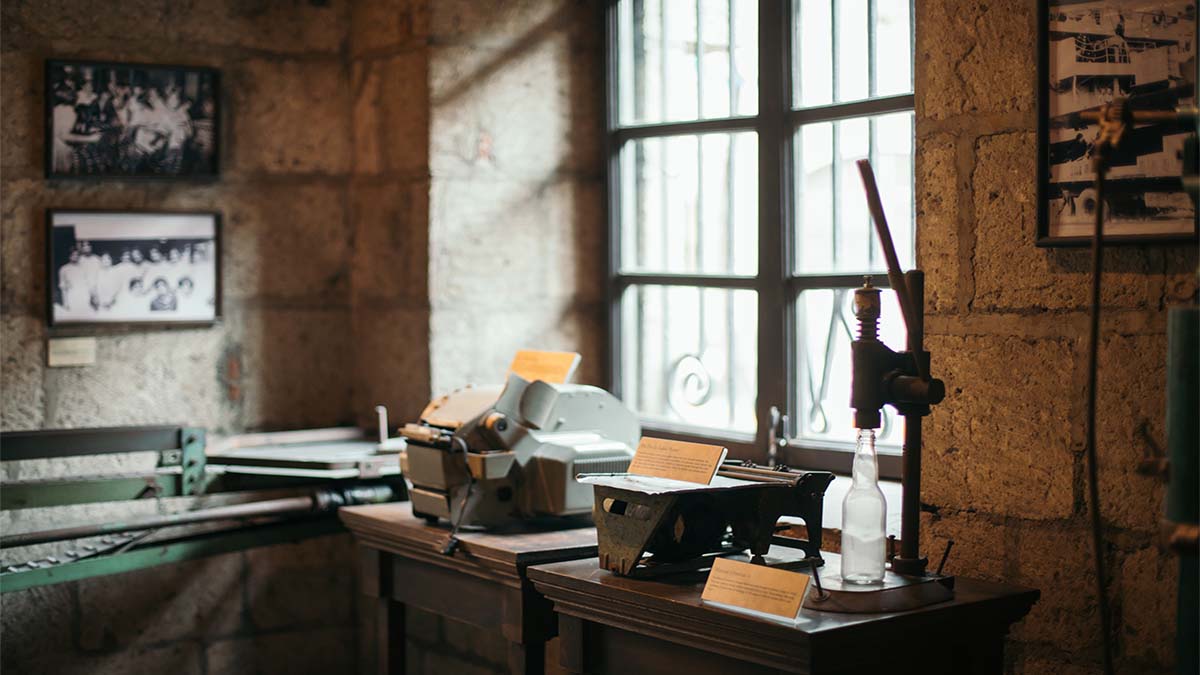 Everything is genuinely vintage
The museum is a treasure trove of vintage artifacts—from the structure itself to the row of apothecary-style liquor bottles, some of which had been the repository of the distillery's iconic medicinal wine, sioktong (which is still in production). There's a dimly lit corner for old oak barrels used to store spirits. Adjacent to this is a wall of old liquor bottles with worn-out labels, while on the far end of the ground floor are semi-automatic equipment used in the process of liquor-making.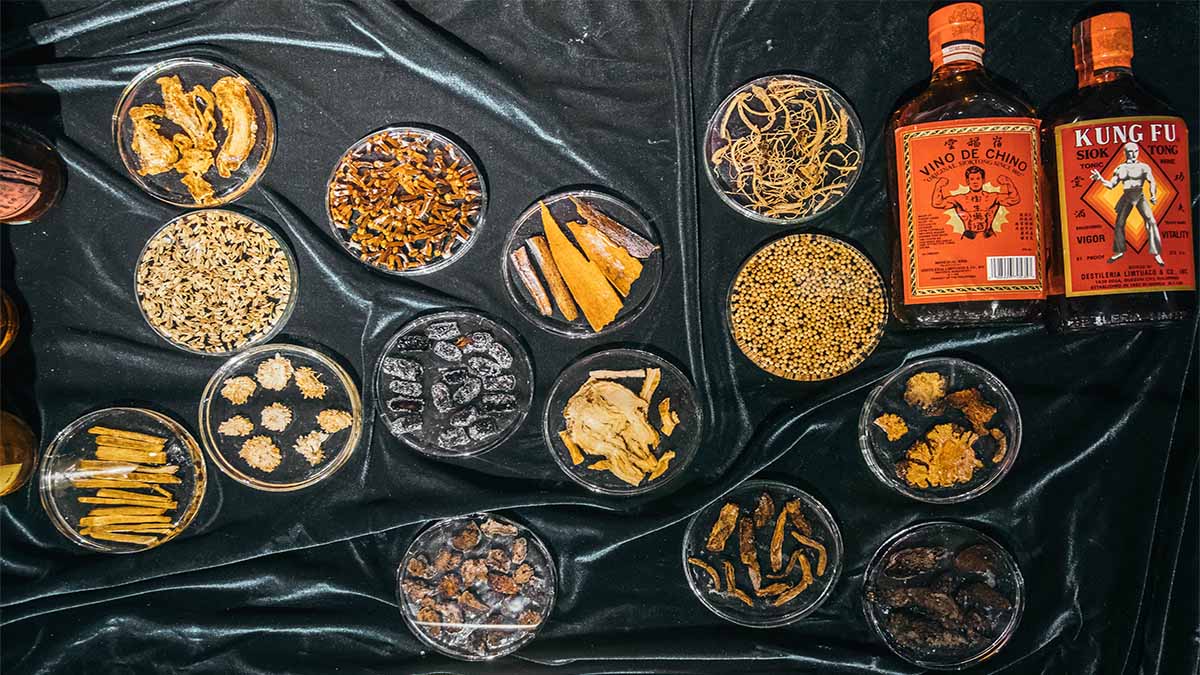 A flight of stairs leads to the second floor, one of the more interesting sections in the museum. It features decades-old office equipment: clunky typewriters, wooden office desks, telephones, and even a Monroe computer, which is a predecessor of today's sleek laptops. "When we opened, their staff were the ones doing the tour kasi alam na alam nila, e," recalls Marika, who worked closely with the distillery's employees in curating the items. "When we were setting up, emotional sila! They were very happy na ganito yung kinalabasan," she adds.
ADVERTISEMENT - CONTINUE READING BELOW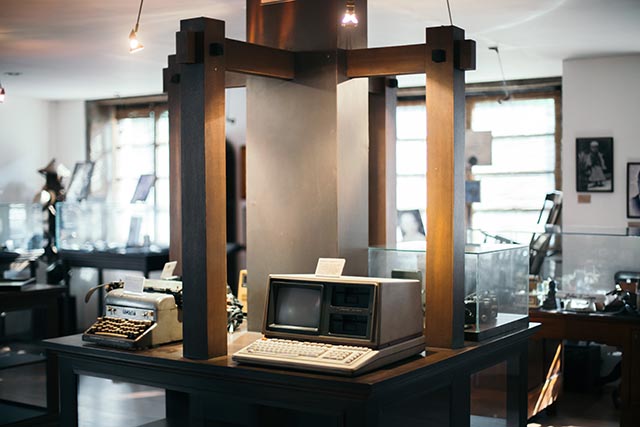 Personal effects of the family are also on display: sepia photos of James Limpe and his wife Juana (Aaron's great-grandparents), old passports that are still in mint condition, cameras, an ivory comb, and turn-of-the-century rocking chairs, among many others.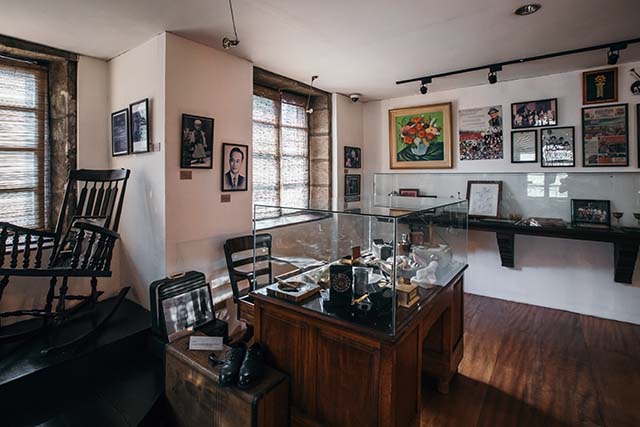 ADVERTISEMENT - CONTINUE READING BELOW
Sharing the same floor is another section that holds the many products of the distillery. Browsing through the collection is like walking through the history of each product—you can see how a bottle of a particular brand of wine looked like when it was first released.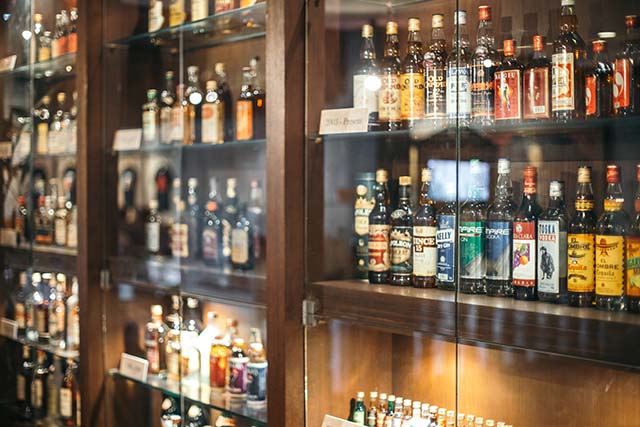 ADVERTISEMENT - CONTINUE READING BELOW
Even old labels, most of which sport pretty typography and illustrations, are kept in pristine condition and are well documented in little black booklets. 
You can get loads of nostalgic design inspiration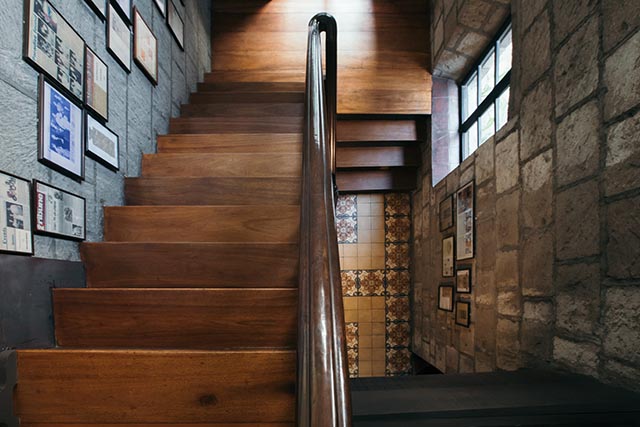 There are a number of interior design ideas that you can get from this museum. For instance, the machuca tiles—which the family retained since they acquired the property—make for a very nice focal point that breaks the coldness of the adobe walls. Potted plants also keep the space inviting.
ADVERTISEMENT - CONTINUE READING BELOW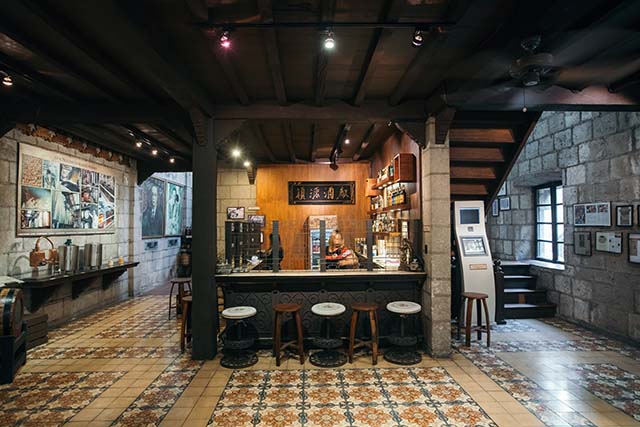 China cabinets that hold bottles in different shapes and sizes give visitors a good idea on how to properly store collectibles. The wooden stools on the second floor as well as those by the bar counter are actually repurposed oak barrels—a practical way to upcycle used items.
ADVERTISEMENT - CONTINUE READING BELOW
Meanwhile, the Art Deco-style grillwork separating the bar counter from the rest of the space is also a sight to behold. Here, visitors (above 18 years old, of course) can do an optional tasting for an additional P100. "Originally, this was supposed to be the merchandising area, so I saloon," says Aaron. The family decided to keep the bar counter as is, adding only wooden cladding to better showcase the products.
ADVERTISEMENT - CONTINUE READING BELOW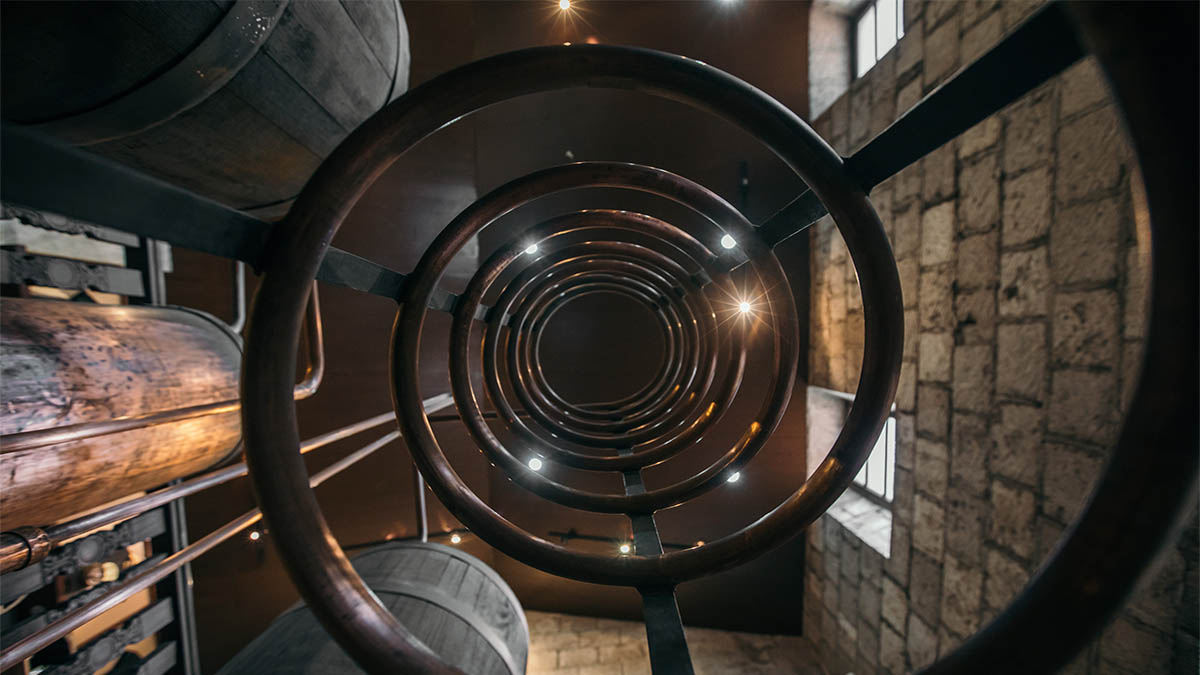 There are history and science lessons, too
A tour of the museum will take you from one area to another, each filled with colorful stories about the family's business—one of the oldest family businesses in the country—and how it all started.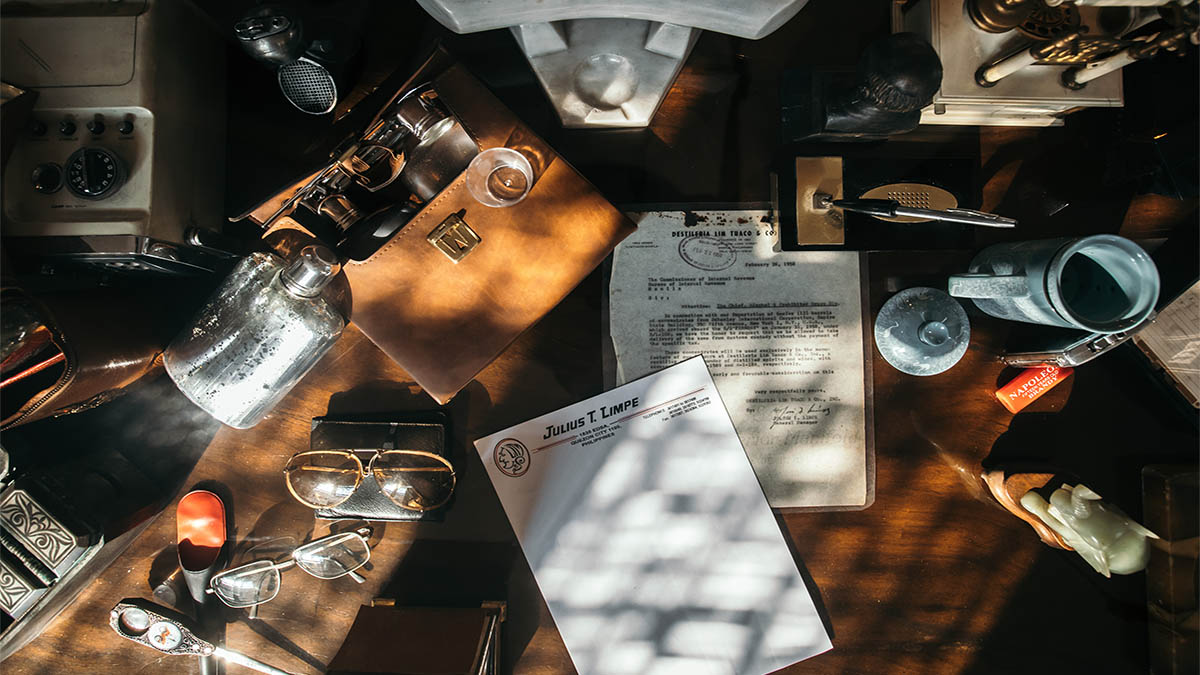 Such personal stories are tied together with the country's history told in photos of Limtuaco's first distillery in Binondo, Manila pre-World War II. Looking closely at these black-and-white and sepia images is like peering into the pages of a history book. At the foot of the stairs going to the second floor is a small section dedicated to the famous White Castle Whisky brand and its artista endorsers clad in the iconic red bikini.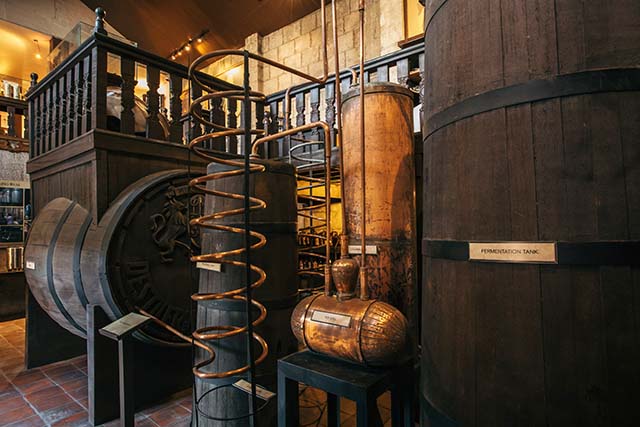 ADVERTISEMENT - CONTINUE READING BELOW
You also get some science lessons, this being a museum of a century-old distillery brand. You'll see how sugarcane juice was first extracted manually with the help of a carabao (the effigy you'll find here is of a carabao named Apple—seen below). The tour will walk you through the process of how rum and whisky are distilled (you can even take a whiff of the fermented molasses!). Old, rusty machines are on hand, giving you a glimpse of how liquor-making has evolved through the years.
ADVERTISEMENT - CONTINUE READING BELOW
Destileria Limtuaco Museum is clearly a very interesting addition to the many sights within the Walled City. "What I want for it is to be a catalyst for this area, because in this area, there's not a lot to see," says Aaron about their location, which is surrounded by schools. "There's not a lot of museums dedicated to old companies. Here, when you say 'Intramuros,' you really think more about Philippine history…Initially talaga, the contribution is there's a new attraction, and it's exciting kasi people are really generally excited about spirits and drinks," he adds.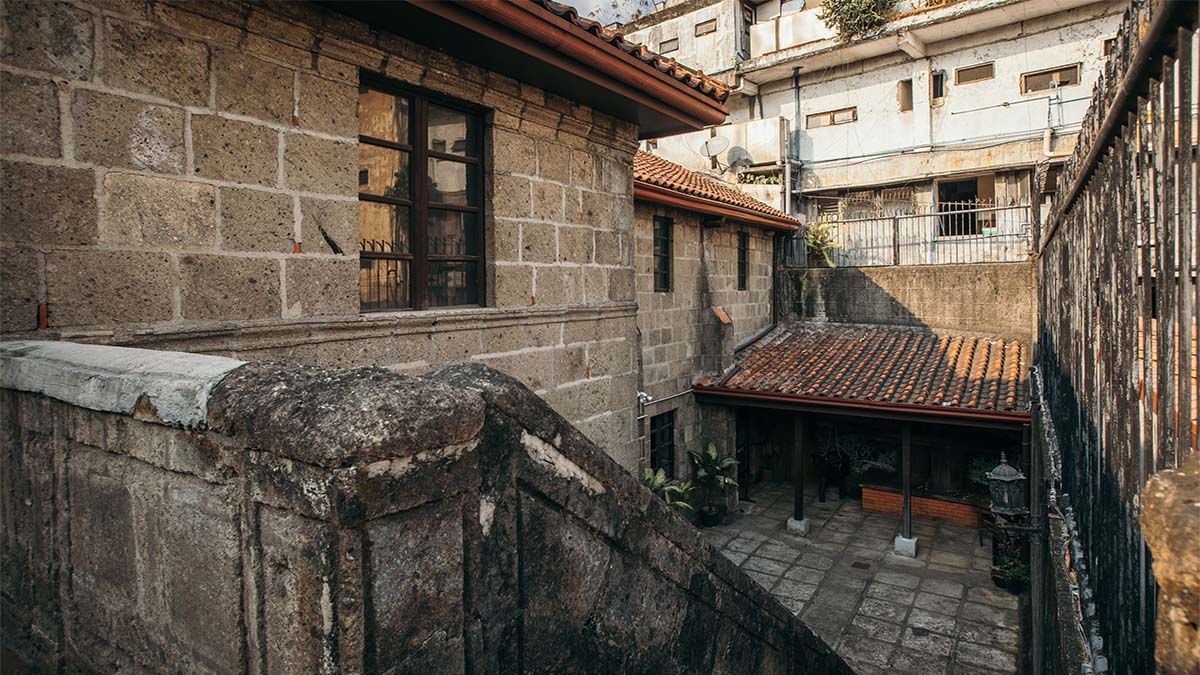 But aside from being another place to tick off when visiting this historic and cultural landmark, the museum also teaches us the importance of preserving old structures for adaptive reuse. Instead of demolishing the old building and erecting a new one that would stick out like a sore thumb in the Spanish colonial-era location, Aaron's family opted to preserve such a beautiful, historic structure that will further add interest to the already colorful Intramuros. 
ADVERTISEMENT - CONTINUE READING BELOW
Destileria Limtuaco Museum is at 482 San Juan de Letran St., Intramuros, Manila, or follow them on their Facebook page. The museum is open from Tuesdays to Sundays, 9AM to 6PM. Entrance fee is P100 for adults and P50 for students. You can add P100 for tastings. Photos by Jilson Tiu.