Arts & Culture
Women Take Wilcon to the Next Level
45 years of innovation drives the company's unstoppable expansion There is no doubt that Wilcon is the biggest brand in home furnishing and construction in the Philippines. But the business began as a small hardware--all of 60 square meters--along Quezon Avenue in 1977. William Belo sought to strike out on his own when he started building a business in construction supply. The location also saw the visionary entrepreneur break away from what was then the well-established hardware block in Manila's Chinatown in Binondo.
Now, 45 years in, Belo is Chairman Emeritus--still a strong presence in the lives of his extended Wilcon family, but letting the second generation take care of building on the foundation he ably established...guided by his years of experience. Admittedly, the industry is traditionally dominated by men, but two women at key leadership positions are making visionary plans and seeing them to fruition.
Lorraine: Creative Thinking & Collaboration
Director, president, and Chief Executive Officer Lorraine Belo-Cincochan joined the family business in 2000, after earning a Creative Writing degree from the University of the Philippines.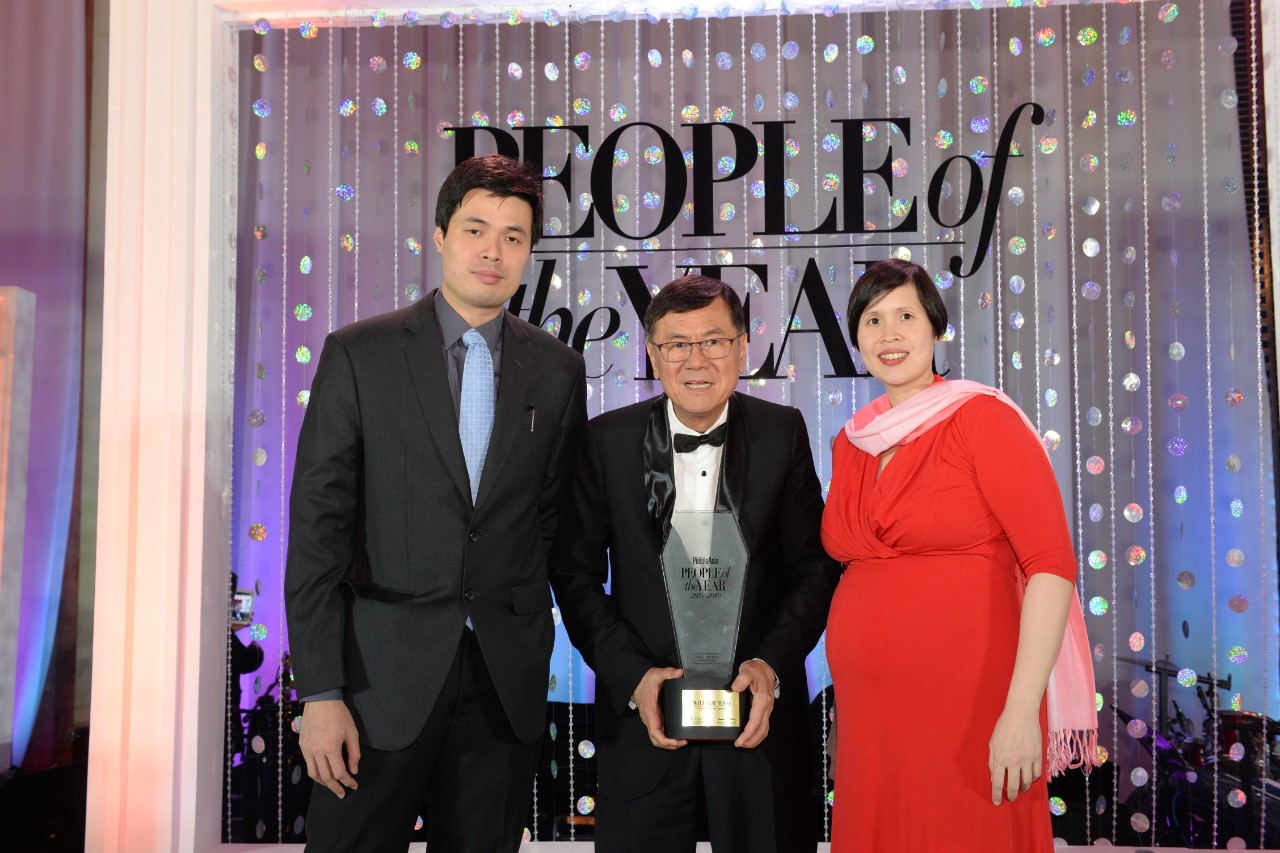 "That was the time when we were opening our first Wilcon Depot. I was put in charge of the operations of the 10,000-sqm space."
She started as a trainee under the President, where she familiarized herself with the business. When she joined the IT department, Wilcon's digital transformation began. As a management trainee, she was at the helm of daily operations of the first ever large-format depot branch from 2003 to 2005. She was then appointed Executive Vice President for Operations in 2005. In 2006, to support the rapid growth of the organization, she assumed the role of Executive Financial Officer in 2006.
ADVERTISEMENT - CONTINUE READING BELOW
Cincochan has forged her own path toward the company's vision. She was at the helm when Wilcon Depot, Inc. was publicly-listed in 2017. She was the only Filipina on Forbes Asia's inaugural List of Emerging 25 Women Making their Mark in Asia's Enterprises in 2018. And, of course, she led the company's response to the pandemic.
As part of Wilcon's second generation, she has ushered the business from simple hardware to big-box, and made payments accessible beyond cash transactions to allow credit card payments. Both of these, highly prized in the competitive retail landscape.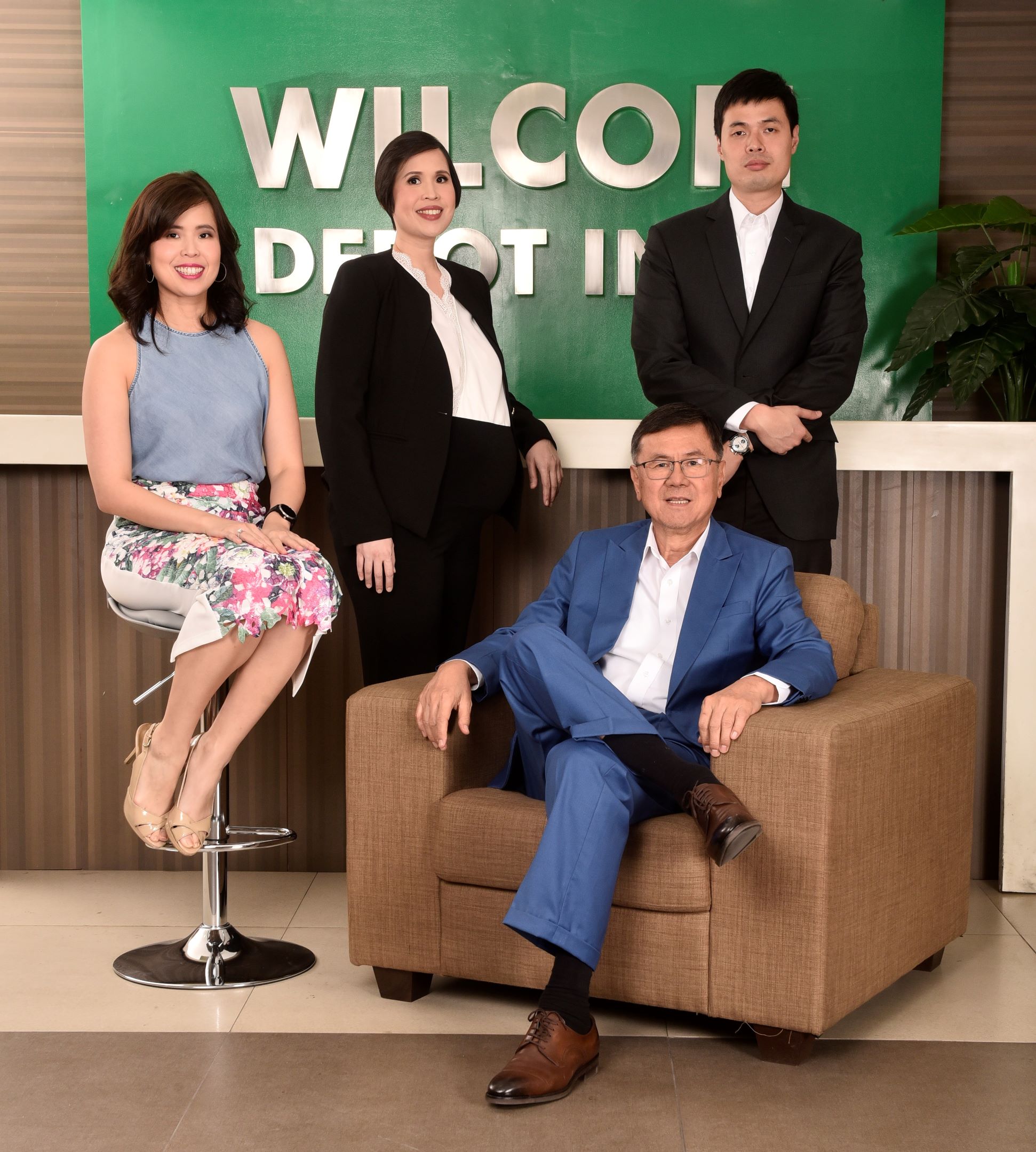 "Technical skills like accounting are obviously important in business. But so is creative thinking," she says. Cincochan herself admits that she is a frustrated teacher. But in this regard, she is able to focus her efforts on training, learning, and development colleagues at Wilcon.
"My leadership style is collaborative," Cincochan says. "We have a lot of competent, talented leaders. I foster a culture of teamwork."
"We draw from our collective experiences to come up with solutions and strategies that will move the company forward. Our wealth is in our people, who encompass Baby Boomers all the way to Generation Z. By leveraging each other's strengths, we are able to work collaboratively." She elaborates: "We have a good team in place, with competent people in different functional areas of the company."
Rosemarie: Rising up the ranks
Rosemarie Bosch-Ong is Wilcon's Senior Executive Vice President and Chief Operating Officer. She joined the company in 1984 as Purchasing Manager. Fueled by her competitive nature, she eventually served as Executive Vice President for Sales and Marketing. She holds a degree in Economics from the University of the East and a Master's in Business Administration from De La Salle University.
ADVERTISEMENT - CONTINUE READING BELOW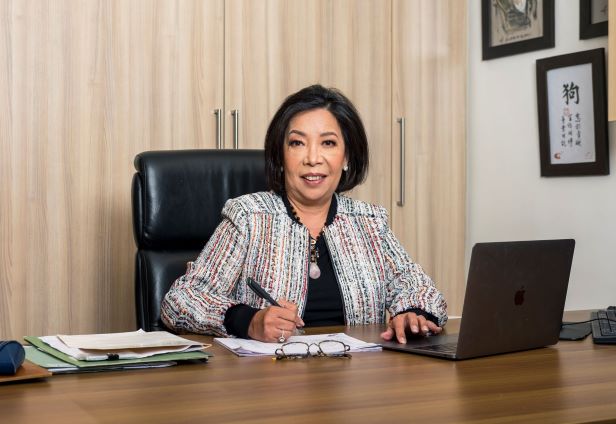 She also serves as President of Wilcon Builders Foundation, Inc and President of the Philippine Retailers Association. She sat on the Board of the Philippine Association of National Advertisers Foundation, Philippine Constructors Association, and PropTech Consortium of the Philippines. She is a member of the Board of Directors of the Philippine Women's Business Council, Chair of Trade of the Committee of Trade and Industry of Philippine Chamber of Commerce and Industry, and a regular columnist of The Philippine Star. She may seem familiar to television viewers because she was one of the judges on CNN Philippines' The Final Pitch.  
ADVERTISEMENT - CONTINUE READING BELOW
"My leadership style is forward-thinking, result-oriented and transformational," Ong says. This visioning and clear pathway to arriving at the goal finds resonance in Wilcon's institutional WIN Strategy: Withstand with the people and the community, Innovate methods and products, and Navigate for the route of the business."
Wilcon's vision is to help each and every Filipino realize their dream of building, improving, and refining their homes and personal spaces, making them comfortable and sustainable.
Building towards a better future for generations to come
As with all businesses, Wilcon had to respond decisively and quickly in response to pandemic lockdowns. They closed all operations from mid-March to mid-May 2020.
"We had gone through and survived several crises before, including the Asian financial crisis in 2008, so we did not panic so much," Cincochan recounts. "I learned from my father to take it one step at a time. We assessed the situation [from all angles] and came up with solutions. We strictly adhered to public safety protocols for all our offices, warehouses, retail spaces and, most important, we took care of our people."
ADVERTISEMENT - CONTINUE READING BELOW
According to Ong: "Our first response to the pandemic was to protect our most important asset: our people and the community where we live. Our founder and Chairman Emeritus, William Belo, always says that our people are our top asset. We immediately let our people know and feel that they are secure." They did this by ensuring that employees could still take care of their families by receiving their regular monthly income--a great source of peace of mind amidst all the uncertainty and anxiety, especially during the first few months of the crisis.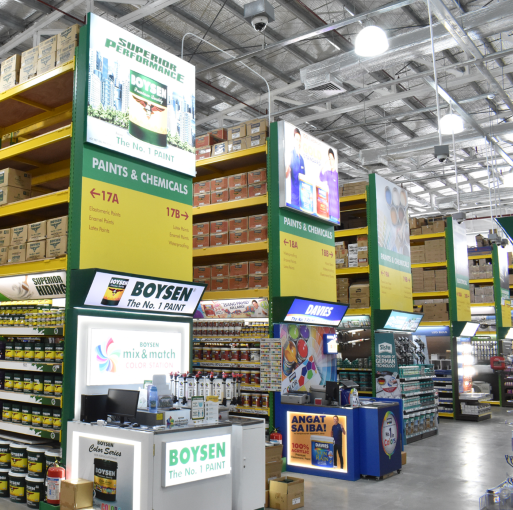 ADVERTISEMENT - CONTINUE READING BELOW
With people spending more time at home, the business actually grew during the pandemic, according to Cincochan. "Because we had instituted strict safety protocols, people felt safer coming to our stores to buy needs like houseware and appliances. We were fortunate that people were willing to come to our stores."
The most important innovation, perhaps, that grew and accelerated during the pandemic was digital transformation of the retail business.
Their website, launched prior to the pandemic, made it possible for them to continue to operate through the Browse, Call and Collect/Deliver service.  "We started this seamless, frictionless, and connected engagement with customers. By doing this, we redefined the home building and shopping experience," Ong says.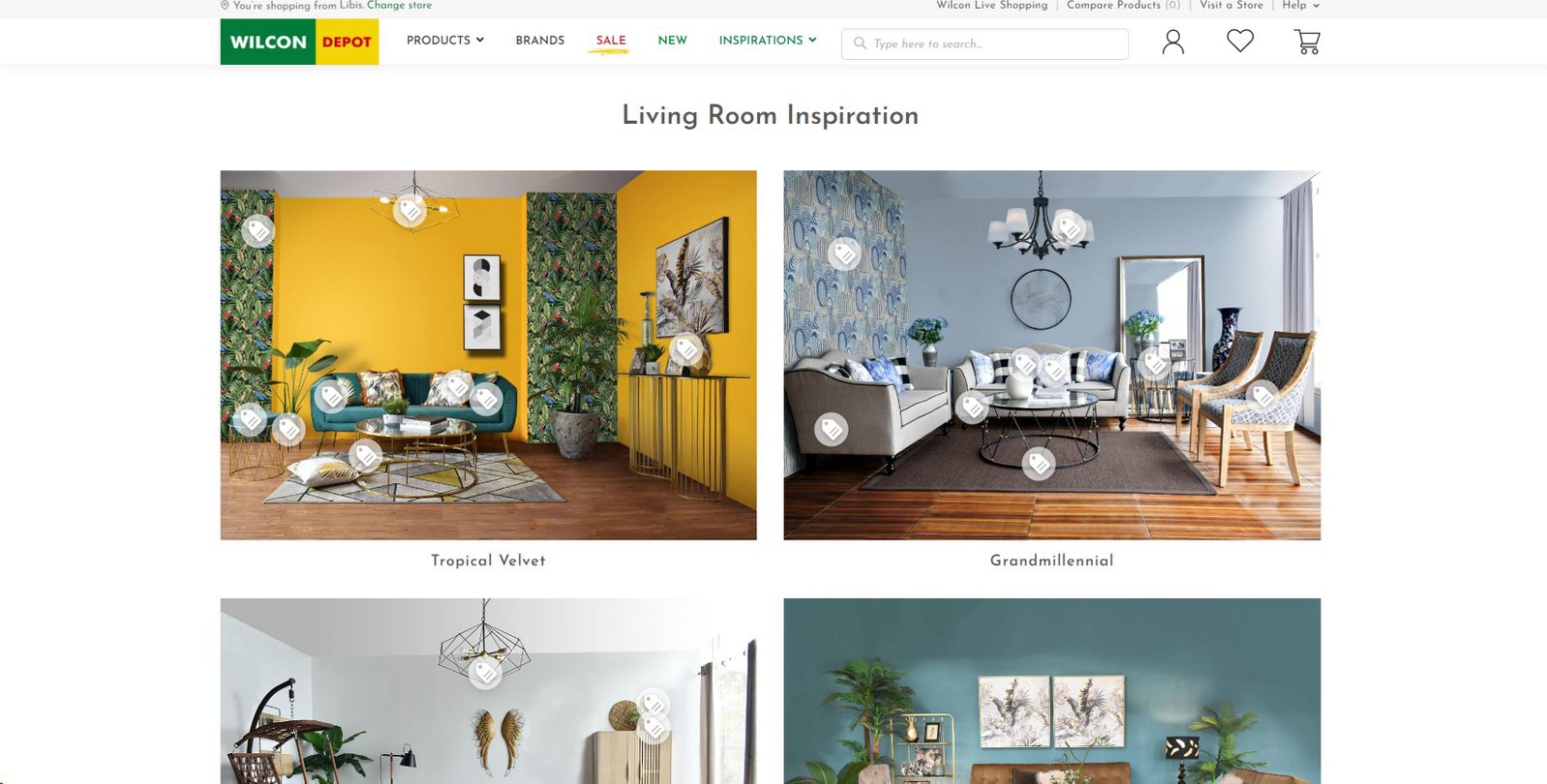 ADVERTISEMENT - CONTINUE READING BELOW
According to Cincochan, what followed was an acceleration of their expansion of the service, by utilizing social media--particularly the app Viber--in order to support their sales staff. In so doing, their frontliners also developed their skills to deliver exemplary customer experience. "We continue to beef up the infrastructure to connect with our customers and make our products more accessible to more Filipinos."
But Ong is quick to clarify that this shift does not mean that everything is now going to be online. After all, "people still want to see and feel the products, and for this, they go to the store." With this omnichannel strategy, the online presence complements the brick and mortar store.
Cincochan admits that recovery is slow, but she has learned that, whenever opportunity comes, to take it. "Keep moving and do not stagnate," she says.
As the only publicly-listed pure home improvement and finishing construction materials retail chain in the Philippines, Wilcon is a market leader with a strong brand equity. The IPO listing only helped to grease the wheels of expansion, as the company is driven to achieve their five-year store expansion campaign goal of having 100 stores nationwide by the year 2025.
ADVERTISEMENT - CONTINUE READING BELOW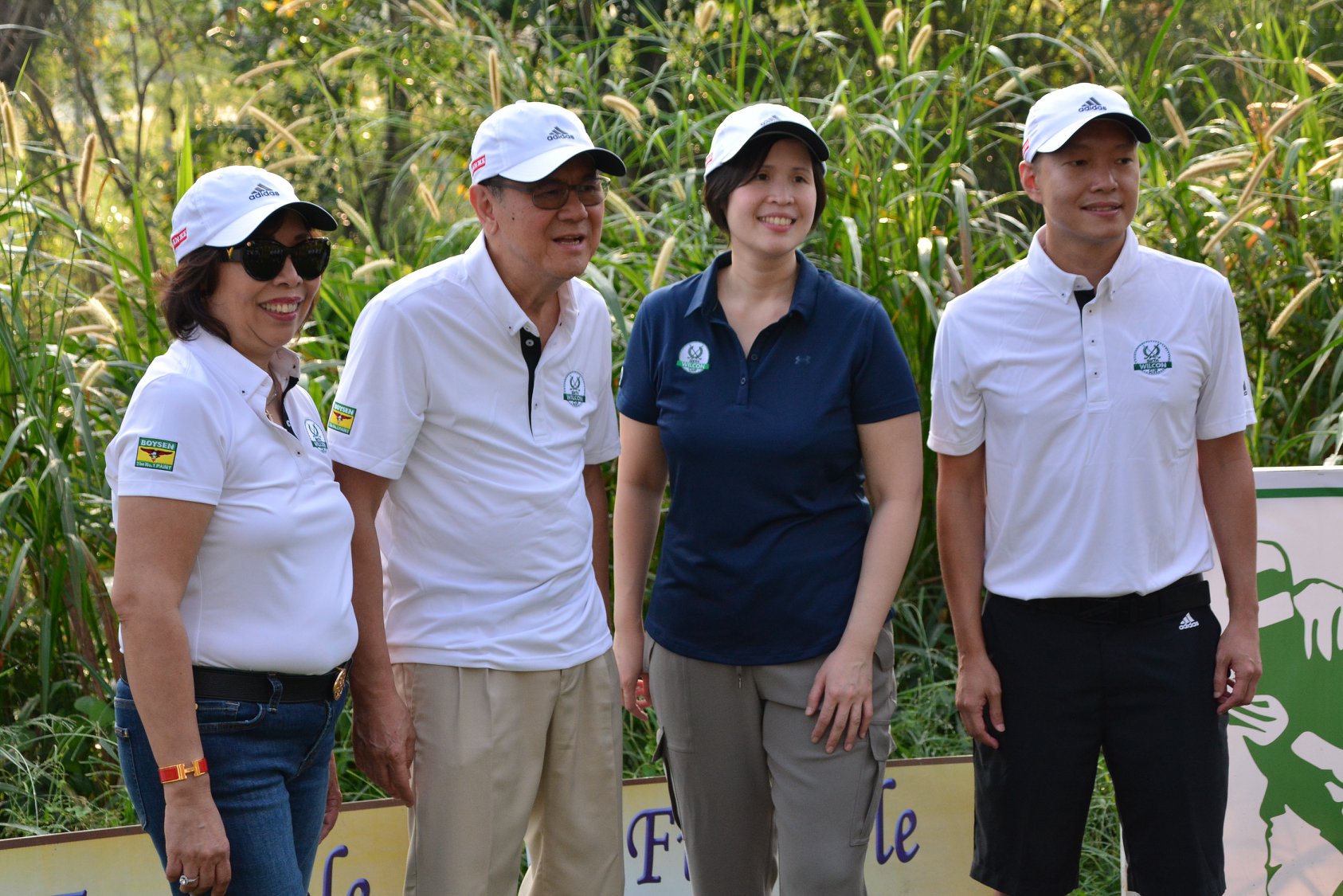 "The IPO, first of all, challenged us by forcing us to leave our comfort zone. It also made the company stronger and more organized because we have regulators to whom we have to report. Because of this, we augmented and formalized the organization; we cleaned up, streamlined, and reconfigured our systems and processes; and we strove toward greater efficiency. It also helped us to be more growth-oriented." On a personal note, Cincochan says: "It is the best way to cement our name and our founder's legacy."
ADVERTISEMENT - CONTINUE READING BELOW
Another innovation is in pursuit of meeting the company's sustainability goals. In a bid to minimize their carbon footprint, they have installed solar PV systems in 40 stores and plan to eventually have all stores use solar panels as power source.
Just this past September, they launched another first in the market: the Wilcon Virtual Reality Store Experience. It is an immersive virtual reality experiential tour that will take users to Wilcon's biggest branch, Wilcon Depot Balintawak, to safely browse the wide and varied selection of product lines and brands available in the store. Click http://www.wilcon.com.ph/vrstoreexperience and get started on this next level shopping experience.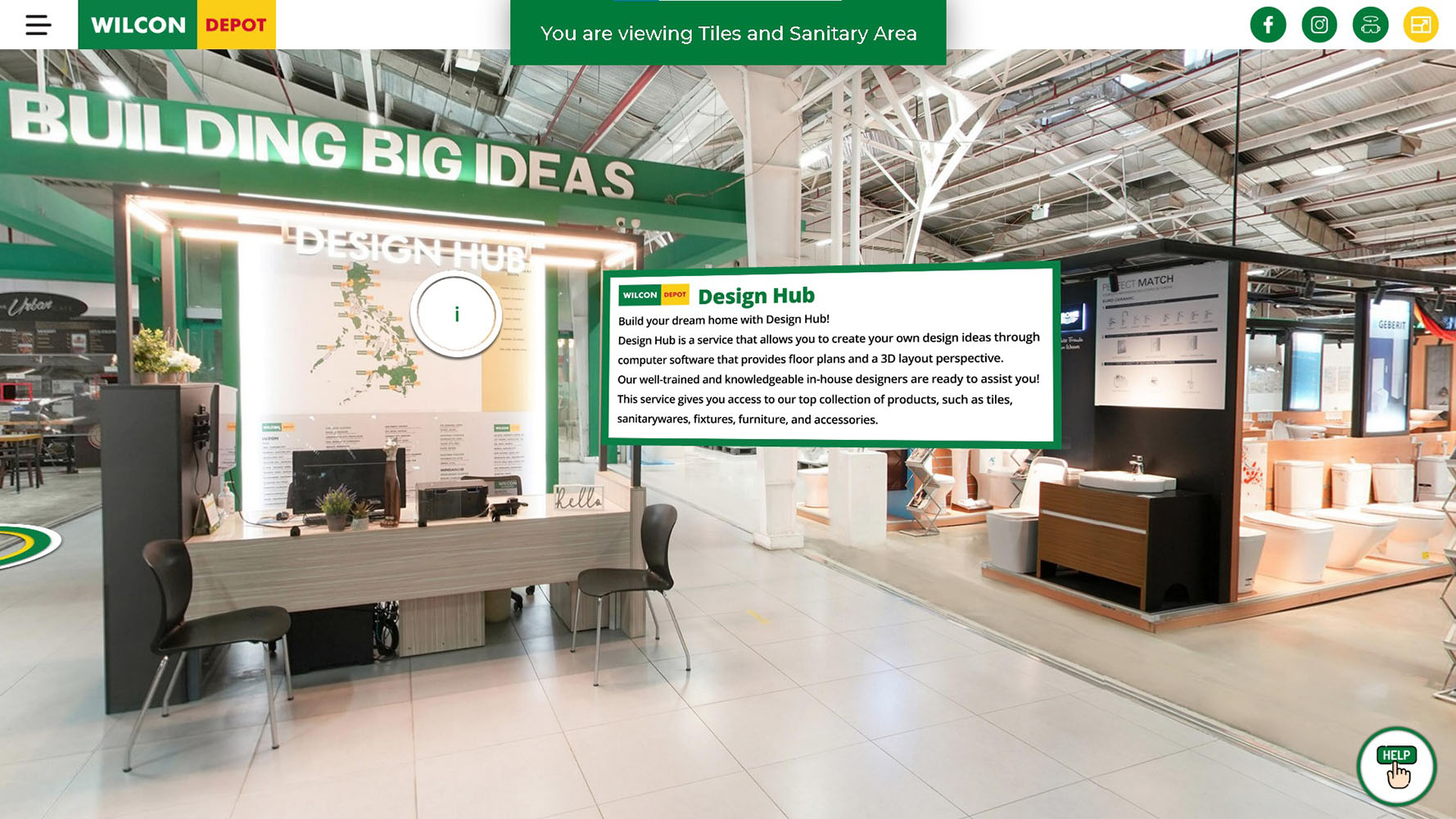 ADVERTISEMENT - CONTINUE READING BELOW
Ong takes these wise words to heart, and shares them with others: "You cannot achieve success overnight. Take it one step at a time. You need dedication, hard work, perseverance, and passion to succeed."
For Cincochan: "You have to focus on what's important. For me, that's intertwined: family and business."
After more than four decades, Wilcon is sure to build up and out. Though the conditions have changed and technology has seeped into many aspects of everyday life, the company, led by Cincochan and Ong, continue to pursue their timeless goal of helping every Filipino build better lives--and it all begins at home.
More on Realliving.com.ph
Load More Stories