Arts & Culture
7 Buildings Designed by Juan Nakpil, the Father of Philippine Architecture
He was also the first National Artist for Architecture Photography: BahayNakpil.org | Ira Villanueva via Wikimedia Commons (Main Photo)
Our cities might be dominated by skyscrapers, but it's the decades-old structures that add color to each place's history. When driving around the Metro, how many buildings designed by renowned architects can you spot?
Juan Nakpil, recognized as the father of Philippine Architect and hailed as the first National Artist for Architecture in 1973 has designed numerous buildings that are still standing tall up to this day. From the Quezon Institute to the Quezon Hall at the University of the Philippines in Diliman, Quezon City, his works showcase a marriage of function and timeless beauty.
Born in Quiapo, Manila in 1899, Nakpil studied engineering at the University of the Philippines where he also had the opportunity to learn freehand drawing, painting, and decorative arts from greats like Fernando Amorsolo and Fabian de la Rosa. After obtaining a degree in civil engineering at University of Arkansas, he studied architecture at the Fountainbleau School of Fine Arts where he received his diploma. The celebrated architect then finished his master's degree in architecture at Harvard University.
ADVERTISEMENT - CONTINUE READING BELOW
7 Buildings Designed by Juan Nakpil
As explained by architect Gerard Lico in an episode of Masterbuilders, Nakpil's "prolific imagination has created astounding buildings that synthesize strength, function, and beauty—edifices which embody the modern heritage of the Filipino nation."
ADVERTISEMENT - CONTINUE READING BELOW
Recommended Videos
The national artist's career, which spanned five decades, produced 200 buildings which have different styles. In the same documentary, Ar. Lico says that Nakpil's "use of different styles in various stages of his long career betray a shifting aesthetic—beginning with an exuberant art deco trajectory in his early years, later developing with unadorned modernist geometries."
ADVERTISEMENT - CONTINUE READING BELOW
Quezon Hall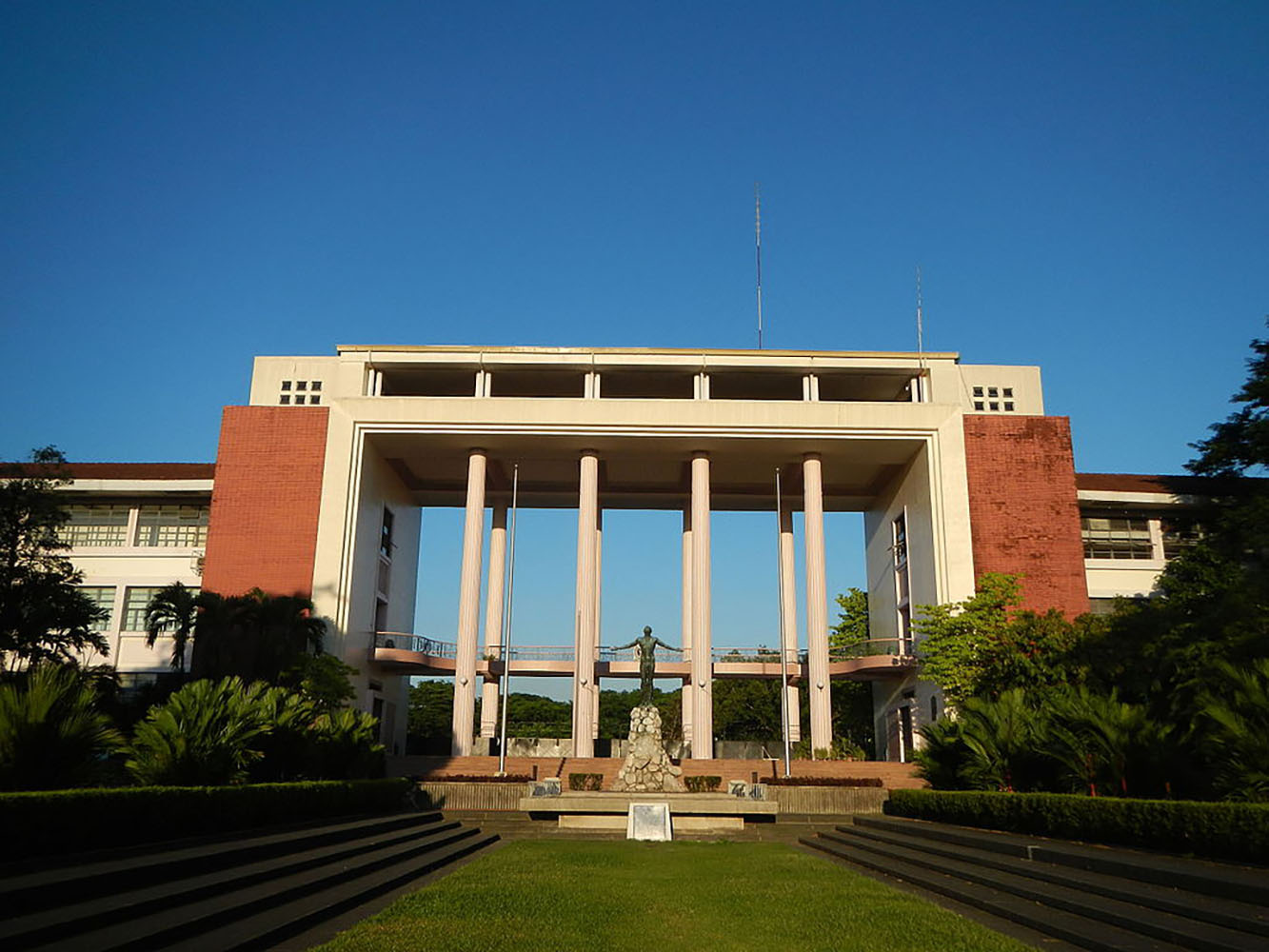 The Quezon Hall is one of the first things students and visitors will see when entering the UP Diliman premises, as if welcoming them into the campus. Housing the university's administrative offices, it's also considered as the home of the Oblation. Some of its notable features include the huge pillars and the open portico.
ADVERTISEMENT - CONTINUE READING BELOW
The UP Carillon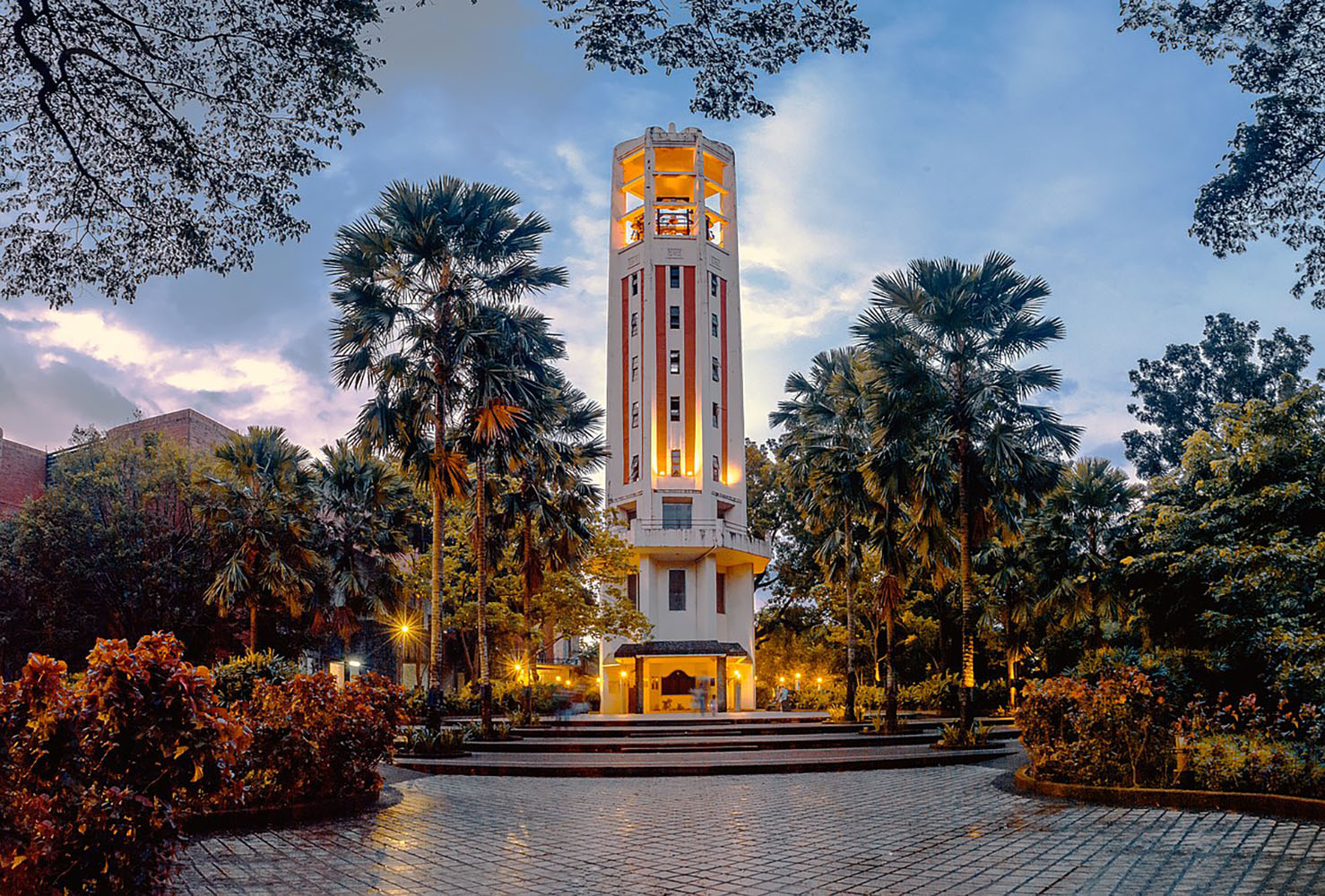 A visit to UP Diliman won't be complete without hearing the carillon sing. Measuring 130ft. tall, the Carillon was constructed in 1940 and underwent restoration in 2005. In 2007, the UP Carillon sang again just in time for the university's lantern parade.
ADVERTISEMENT - CONTINUE READING BELOW
San Carlos Seminary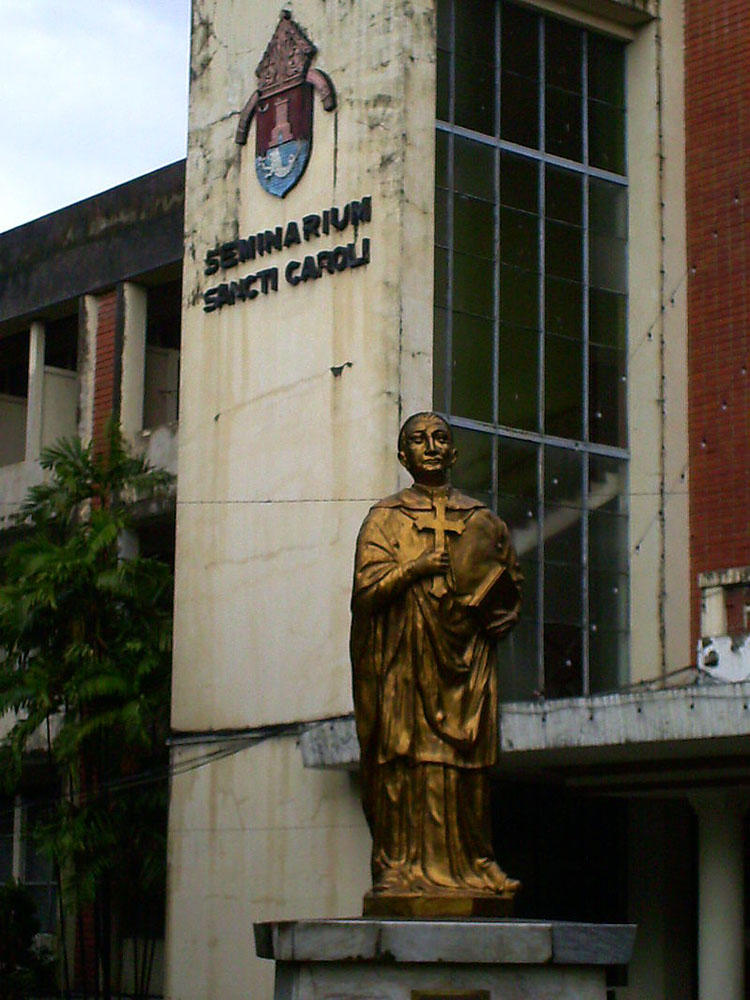 The first diocesan seminary established in the Philippines is considered a national architectural heritage as Nakpil was its architect during the construction period from 1951 to 1952.
Gala-Rodriguez Ancestral House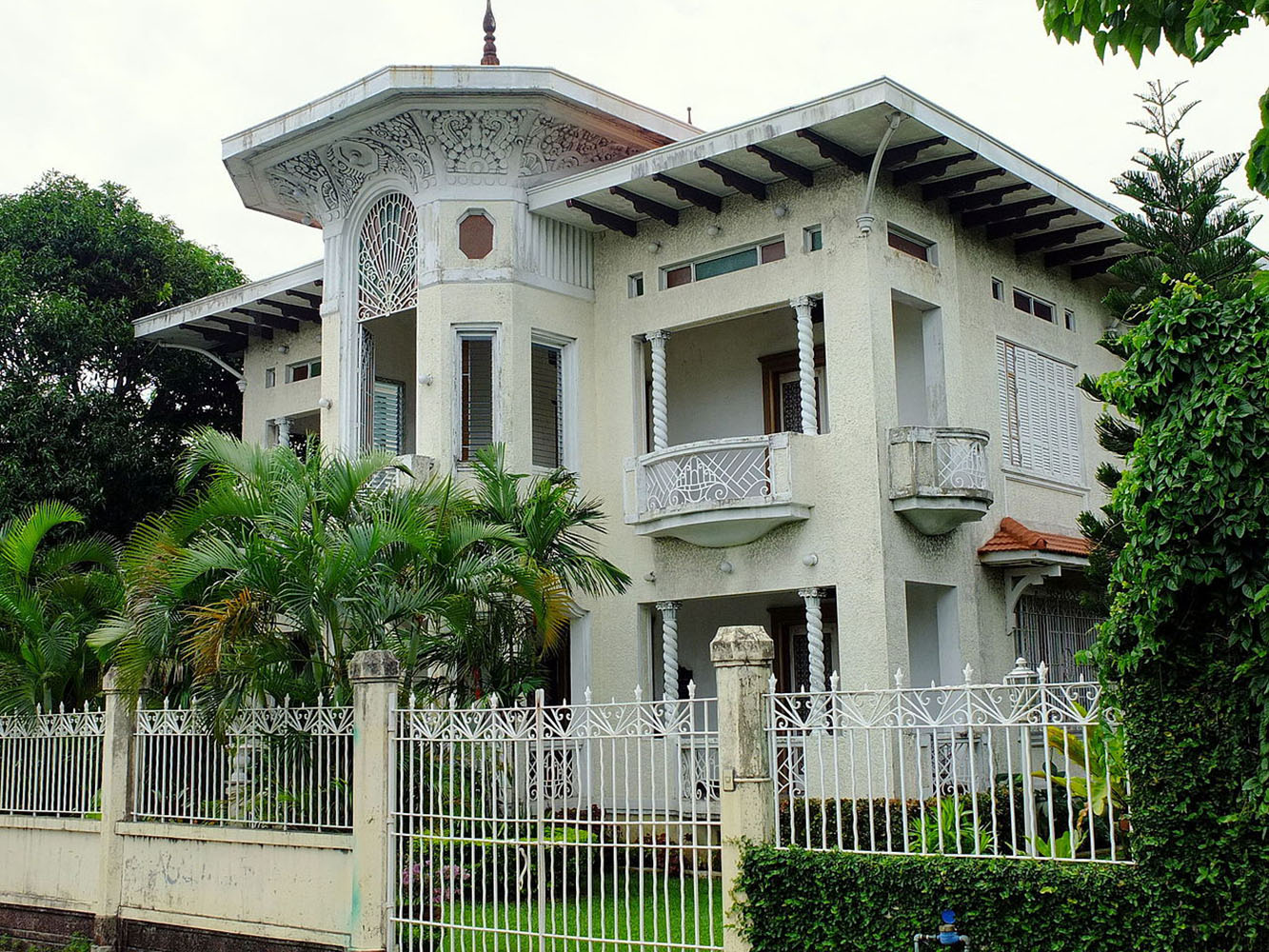 ADVERTISEMENT - CONTINUE READING BELOW
Located in Sariaya, Quezon and designed by Juan Nakpil in the 1930s, the well-preserved home was declared a heritage house by the National Historical Institute in 2008. With its captivating Art Déco style, the house features well-thought-out details such as the fan-shaped front entrance glass canopy and intricate art déco-inspired details.
Alonso Hall, UP College of Home Economics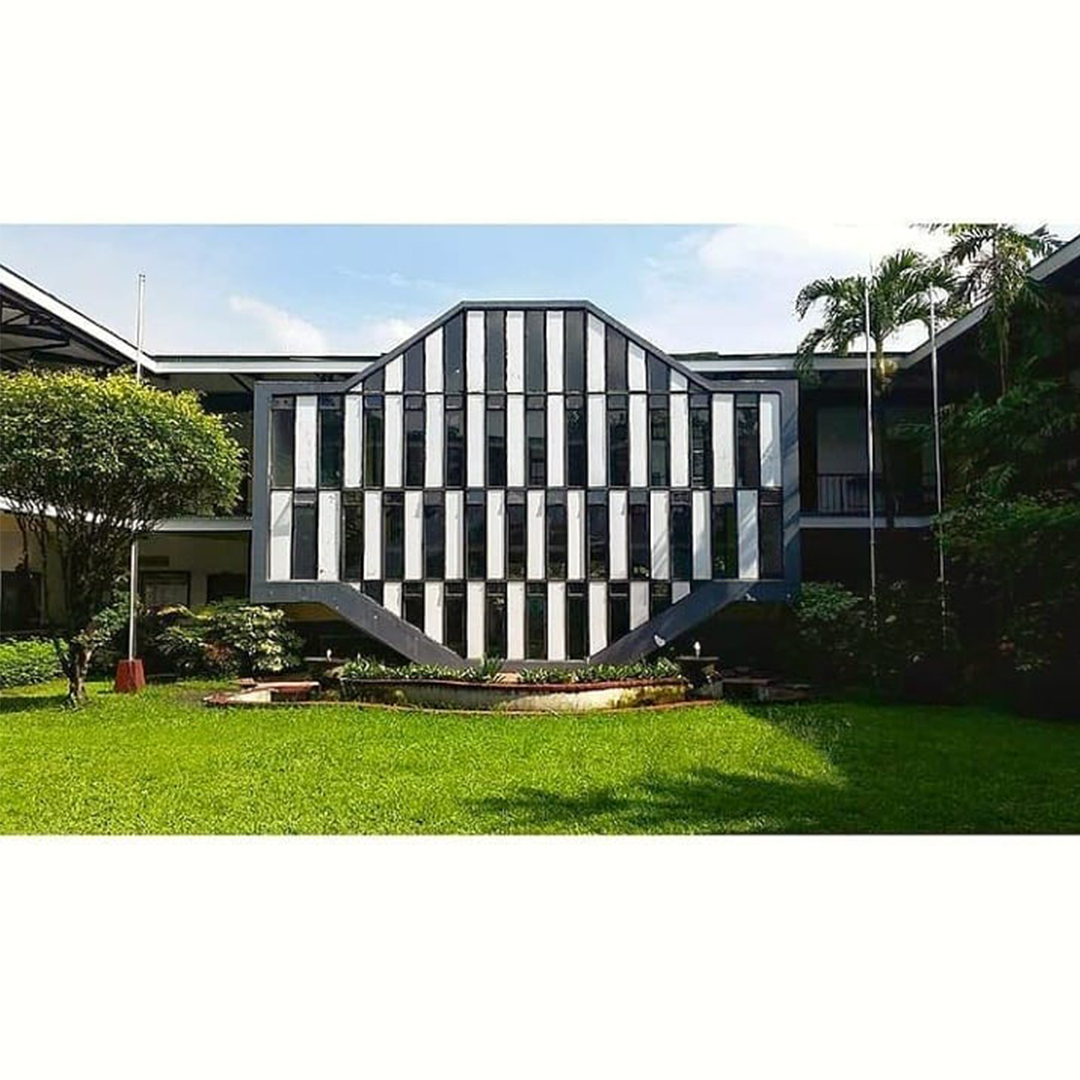 ADVERTISEMENT - CONTINUE READING BELOW
Another Nakpil design can be seen at the UP Diliman campus—the Alonso Hall at the College of Home Economics. Compared to his other works, this structure has a modernist look, a testament to the architect's versatility.
UP Conservatory of Music and Auditorium
In a Facebook post, architect Gerard Lico shared the now known Abelardo Hall was designed by the National Artist in the 60s.
ADVERTISEMENT - CONTINUE READING BELOW
Capitol Theater
One of Escolta's famous and distinct structures, the Capitol Theater was an Art Deco masterpiece by Juan Nakpil built in the 1930s. Landscape architect Paulo Alcazaren notes its "balanced proportion to the width of the street (Ermita)."
Aside from its famous façade, the Capitol Theater was considered a feat because it was designed with a double balcony. Sadly and unfortunately, it was demolished in 2020 to make space for a planned high-rise building.
ADVERTISEMENT - CONTINUE READING BELOW
Are you familiar with more works of National Artist for Architecture Juan Nakpil? Let us know by leaving a comment on Facebook!
More on Realliving.com.ph
Load More Stories