Houses
This One-Storey Mansion Showcases Creative Ways of Utilizing Space
Quietly elegant, this home is a mix of the old and the new. Photography: Presello
The first thing that comes to mind when one talks about mansions is a huge house with several floors. "The Illustrado" in Alabang, however, does away with the trope—it's technically a bungalow with  interesting architecture that creatively conveys space and elegance. In a video by Presello, we see an interesting mix of old and new: this home puts wood on centerstage, utilizing narra for most of its walls, doors, floorings, and moldings, while adding modern touches through the choice of fixtures and furniture.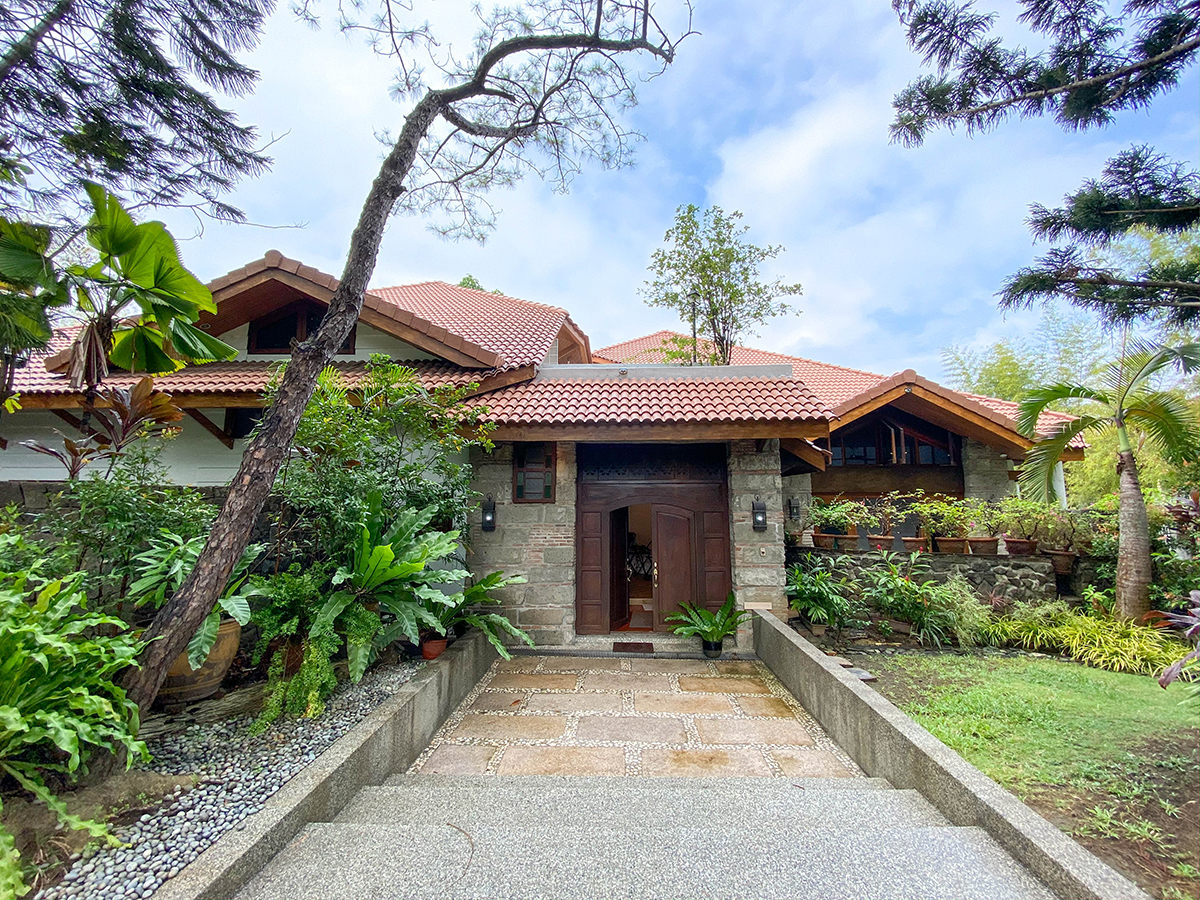 Living area
Entering the double doors, you're greeted by a foyer that opens up to a massive living area with a vaulted ceiling, where wooden window frames contrast white walls, leading the eyes to move up to a chandelier hanging from the highest point of the house. The area features a couch, several chairs, a coffee table, and a lamp, but these sit off to one side, showing off the well-maintained wooden floors and evoking an even greater feeling of space.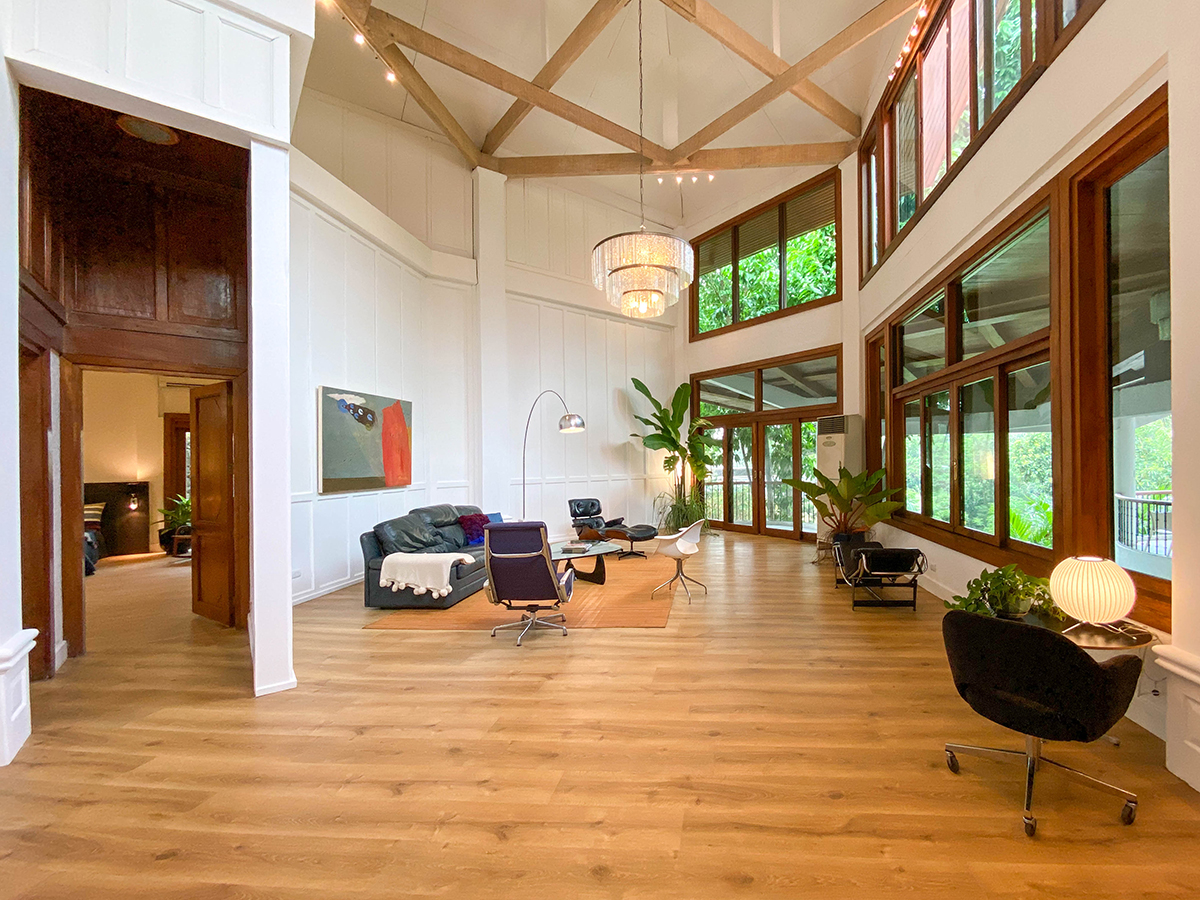 ADVERTISEMENT - CONTINUE READING BELOW
Walk through the area's sliding doors to enjoy fresh air from the balcony, one of many in the property. From the outside, these balconies give the illusion that it's a multi-level home, when in fact, it's just a one-storey affair.
Office
Off to one side of the living area is a short hallway that leads to the office, which has an en suite bathroom and access to a private garden.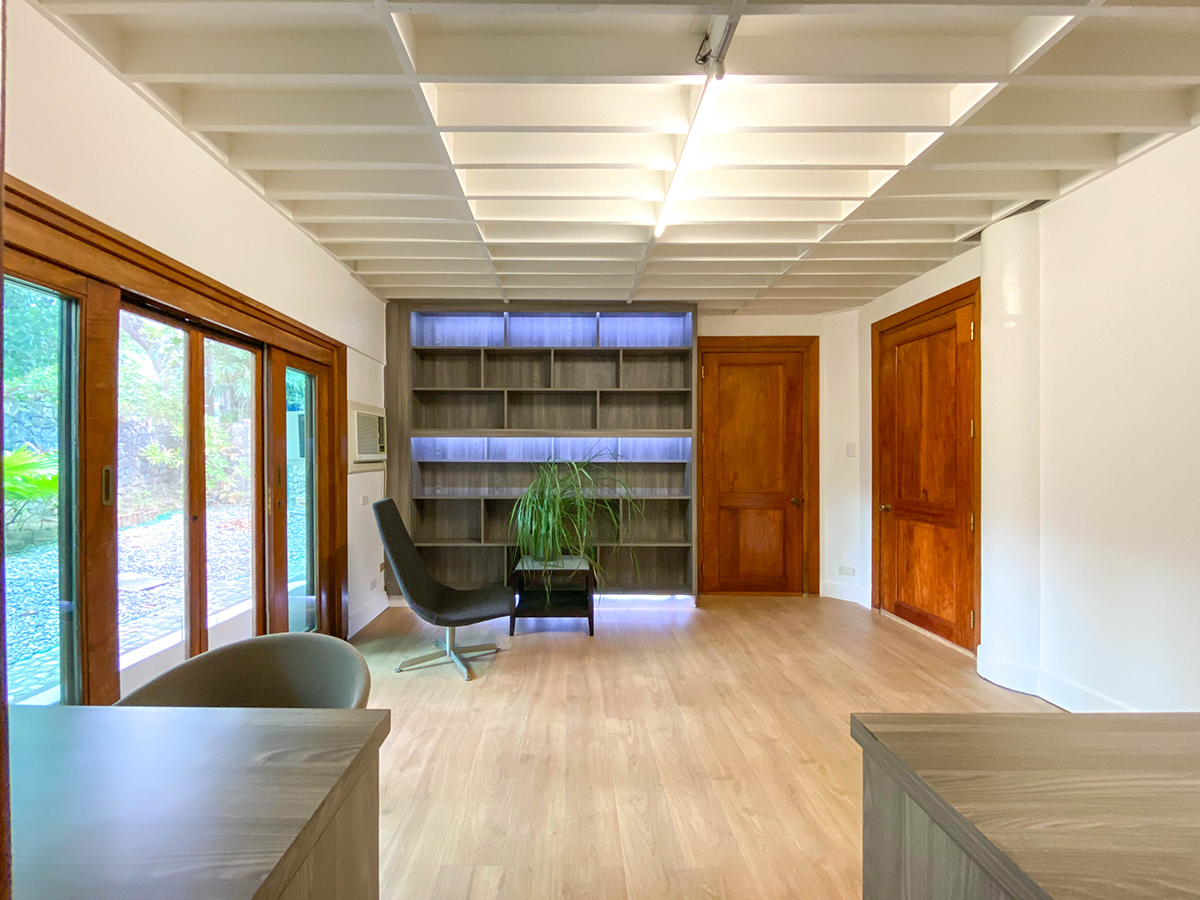 An interesting facet to this space is a door that leads to a loft, where the library is housed complete with installed shelving.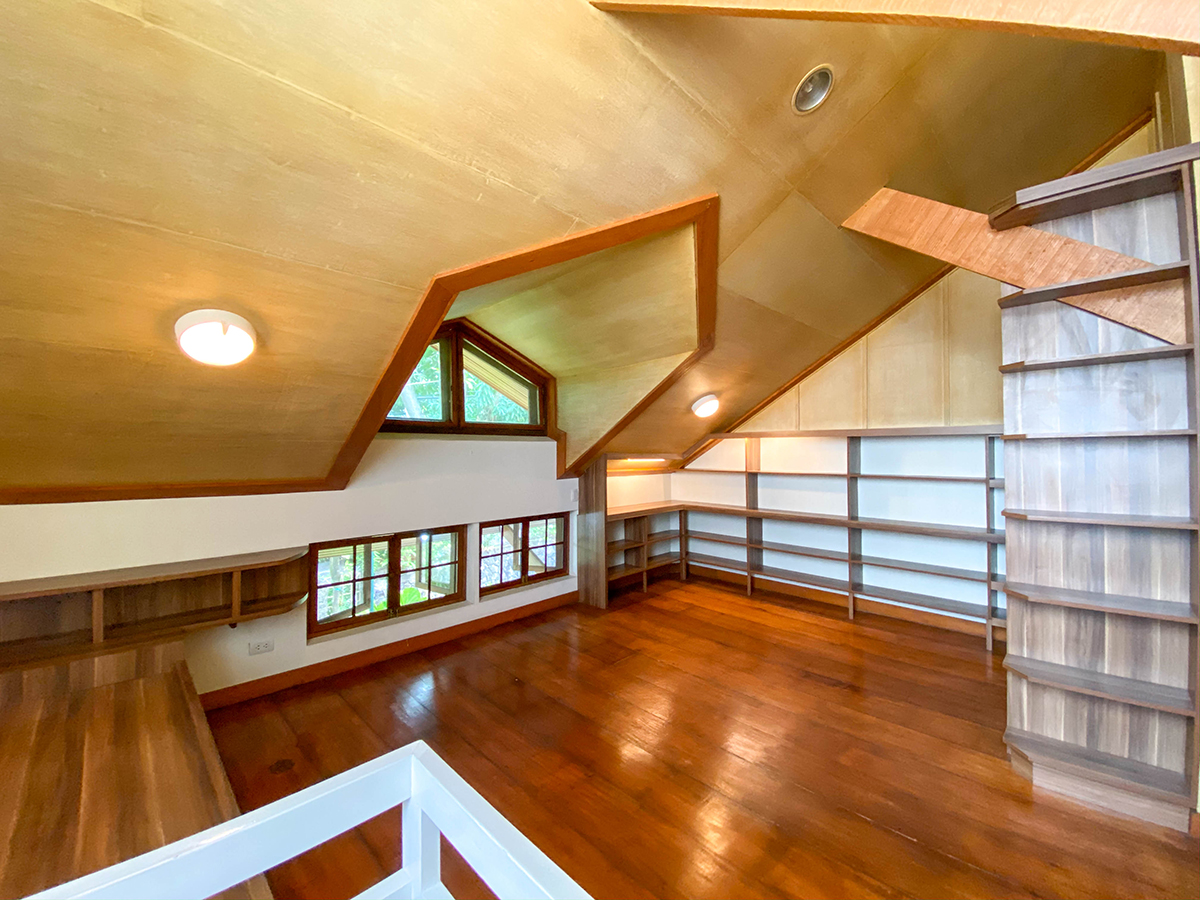 From the loft, you can climb up to another balcony, from which you can see the surrounding area of the house.
Master bedroom and bath
The office has access to a huge master bedroom, and similar to the living area, it features wooden floors and a high ceiling. If you think that's impressive, wait 'til you see the en suite bathroom.
ADVERTISEMENT - CONTINUE READING BELOW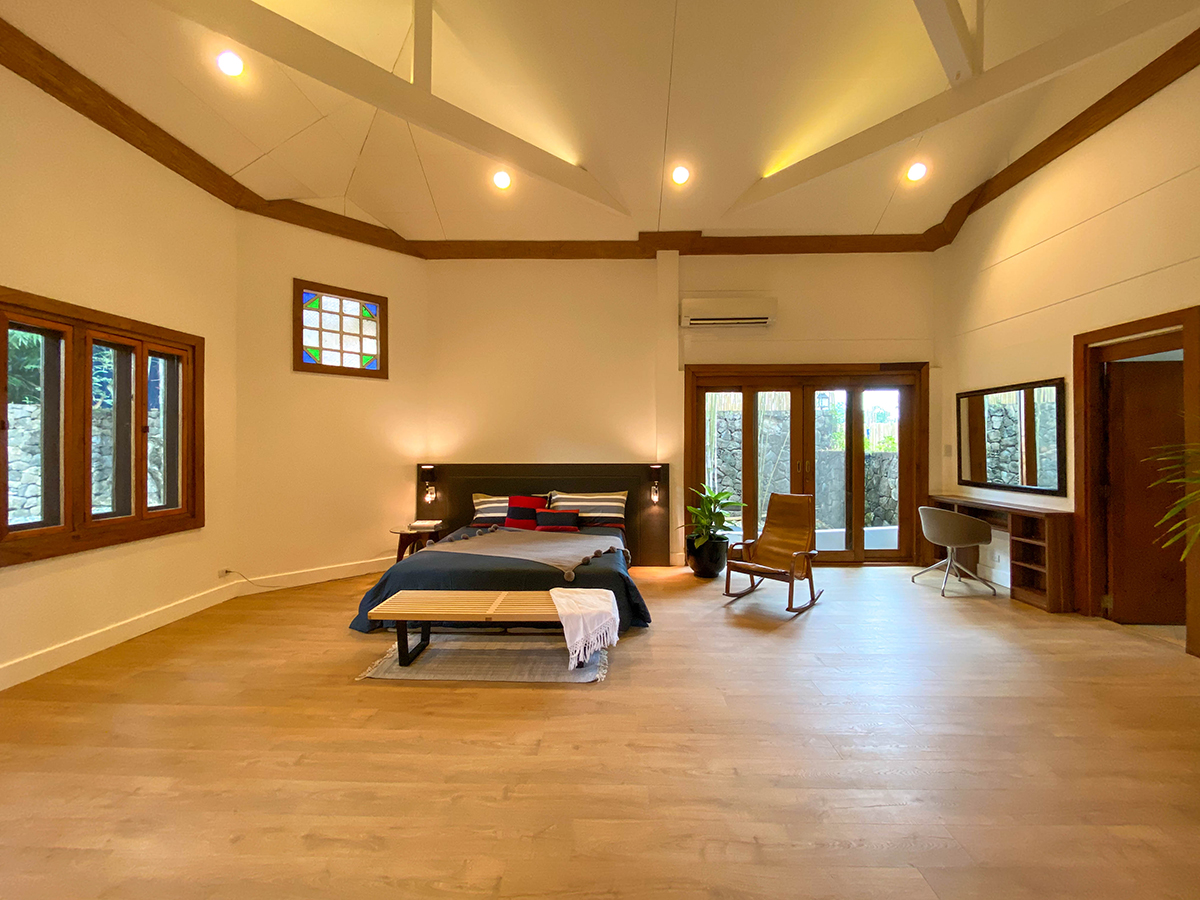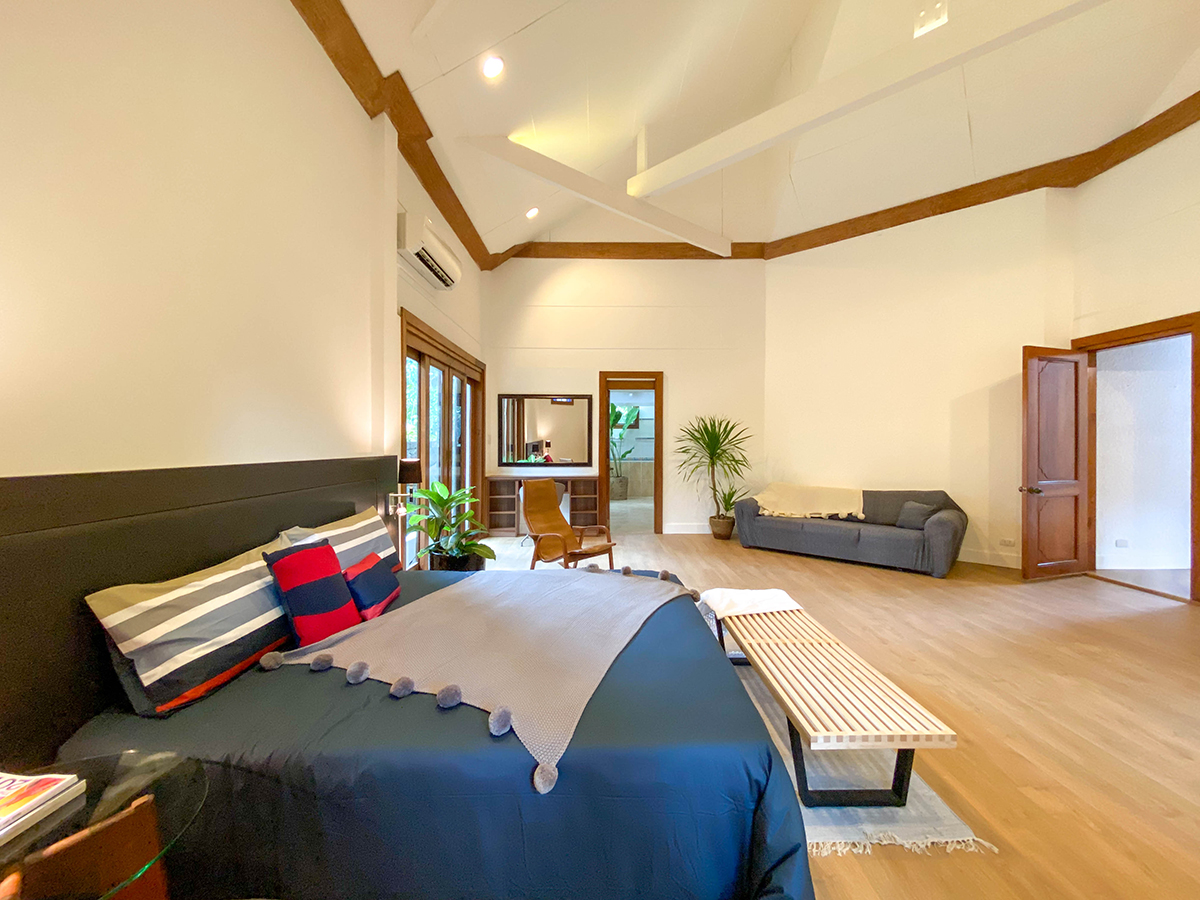 ADVERTISEMENT - CONTINUE READING BELOW
The master bathroom comes with his-and-hers sinks, a bathtub, and—you guested it—a loft. The height of the room affords enough space for one, which houses additional cabinets and drawers for your wardrobe.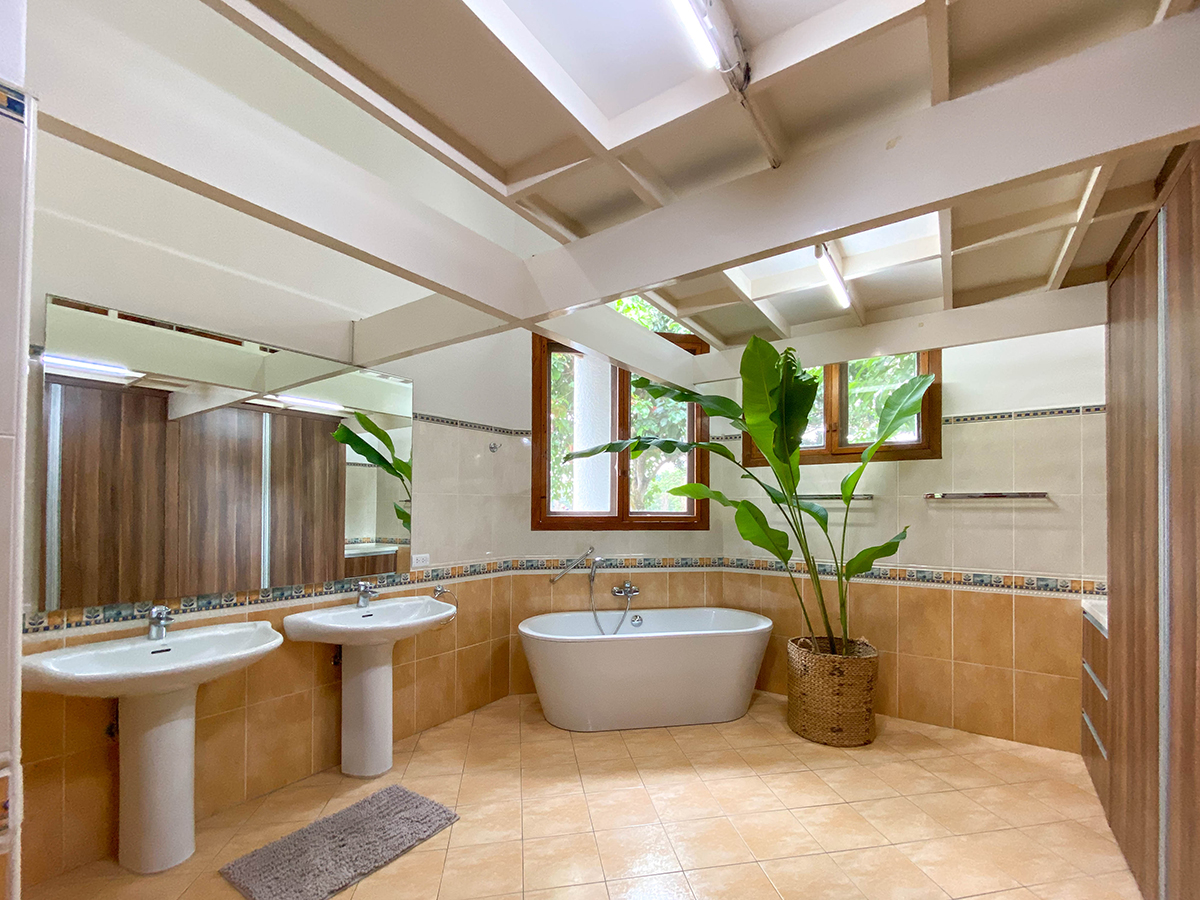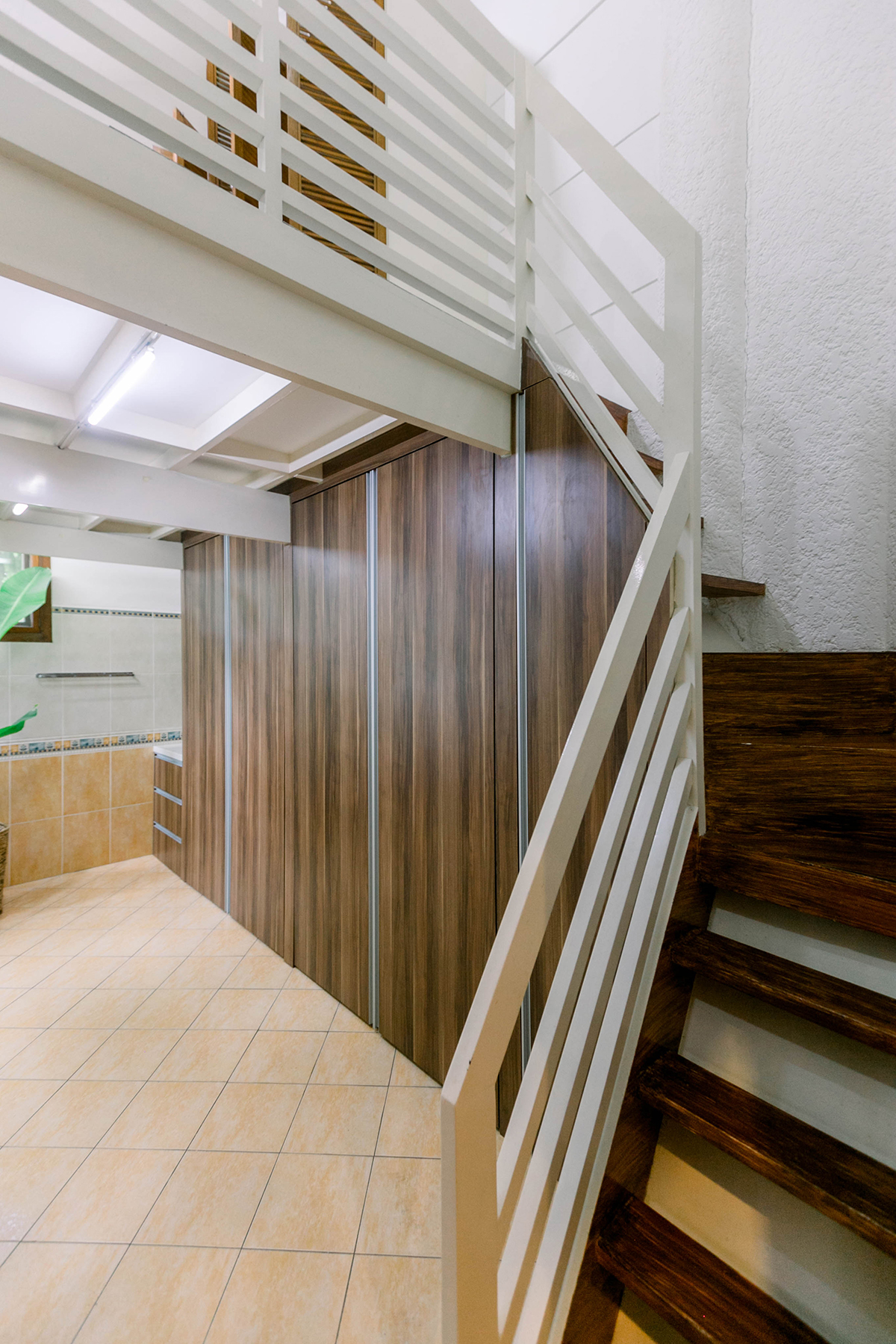 ADVERTISEMENT - CONTINUE READING BELOW
Dining area
Out of the master bedroom, across the living area, and through sliding doors is the dining room. The area has been kept clear of too many furnishings, with an eight-seater dining set at the center, a buffet table off to one side, and a platera on another. Similar to the other parts of the home, wood highlighted, giving it a very Filipinana vibe.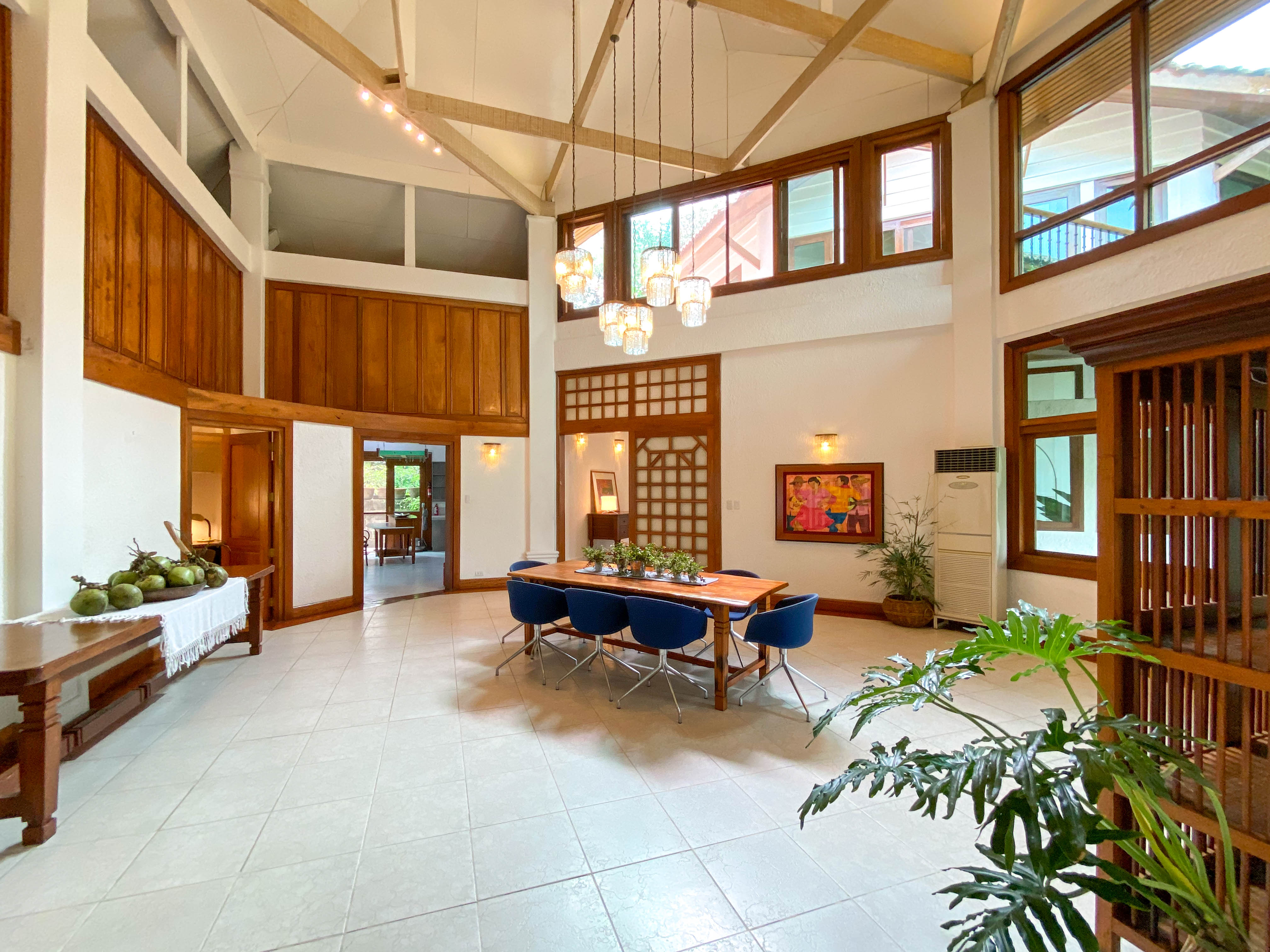 ADVERTISEMENT - CONTINUE READING BELOW
Kitchen
The mansion's interesting mix of old and new is most visible in the kitchen, which features modular cabinets and drawers as well as a modern back splash sharply contrasting the rustic, unpolished look of the wooden ceiling. A skylight allows natural daylight to filter in, giving the space and almost cottage-like feel.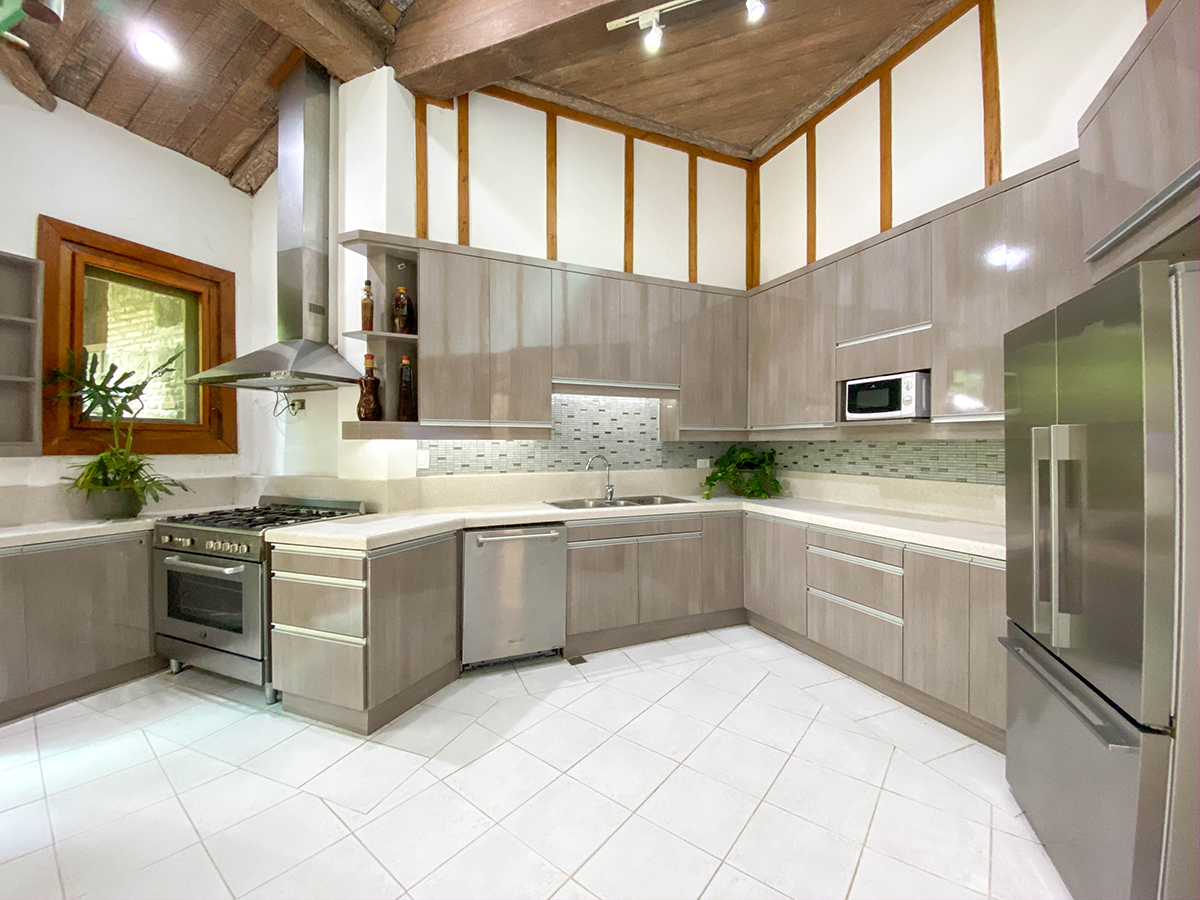 ADVERTISEMENT - CONTINUE READING BELOW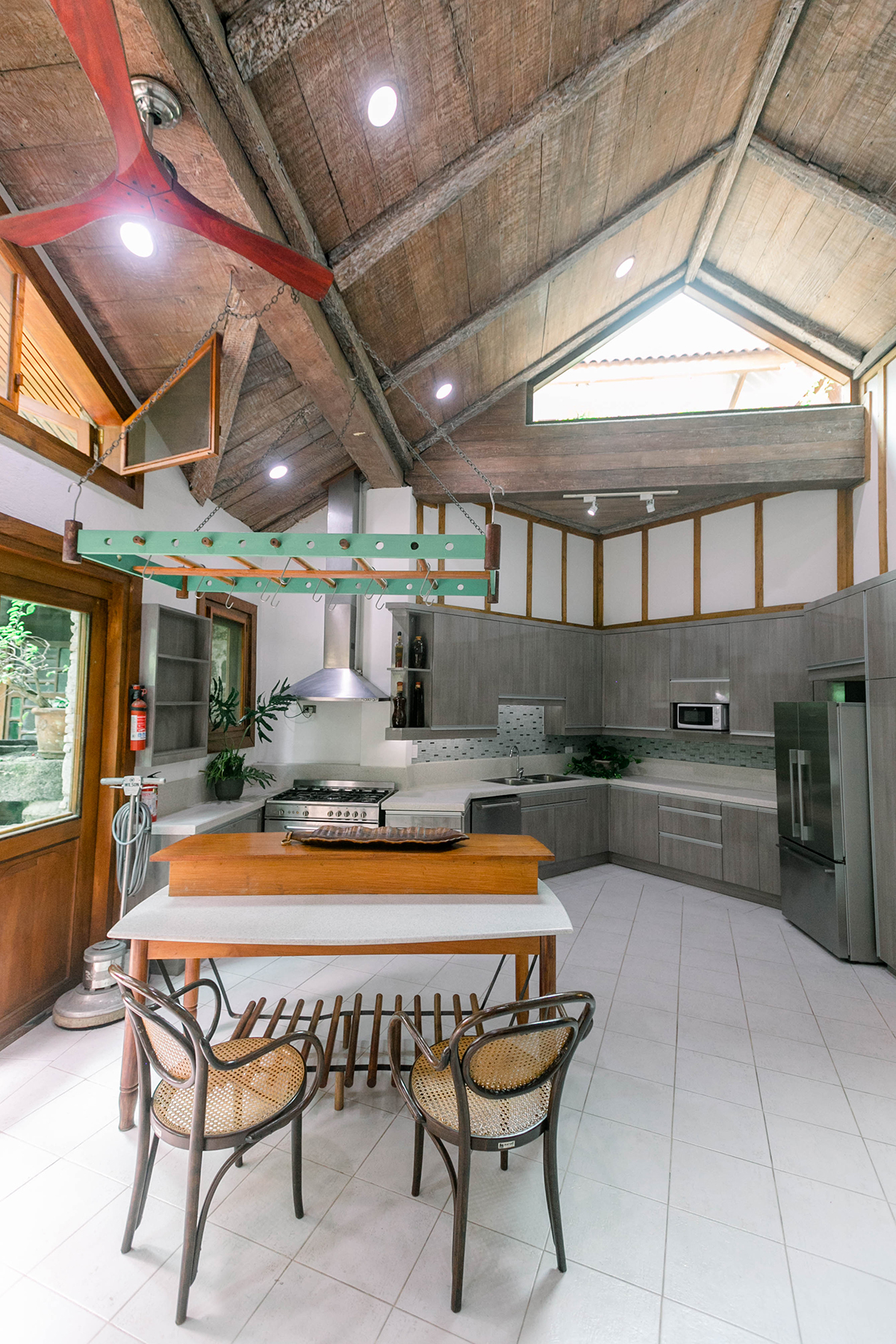 The Illustrado has several more bedrooms, a game room, and a pool, so if you want to learn more about this property, watch the full video below.
* * *
Are you proud of your space? Share it with us! Send photos and your story to [email protected], and we may just feature it next!
ADVERTISEMENT - CONTINUE READING BELOW
More on Realliving.com.ph
Load More Stories