Celebrity Homes
10 Things We Love in Ivana Alawi's Luxe Kitchen
It's minimalist and completed with tons of storage options Photography: Screenshot from Youtube/Ivana Alawi
While celebrities often share a peek into their lives on social media, they often post about their personal spaces. Aside from the occasional snippets on their vlogs or IG posts, there are a few who share tours on their respective Youtube channels.
Ivana Alawi, one of the most-followed personalities online, have been publishing quick tours on her Youtube channel, one of which highlighted a renovated kitchen. On her vlog, Ivana revealed that their family loves cooking which is why having a clean and spacious kitchen is a must.
YOU MAY ALSO WANT TO READ:
6 Celebrity Kitchens You Need To See Now
5 Things We Learned from Celebrity Kitchens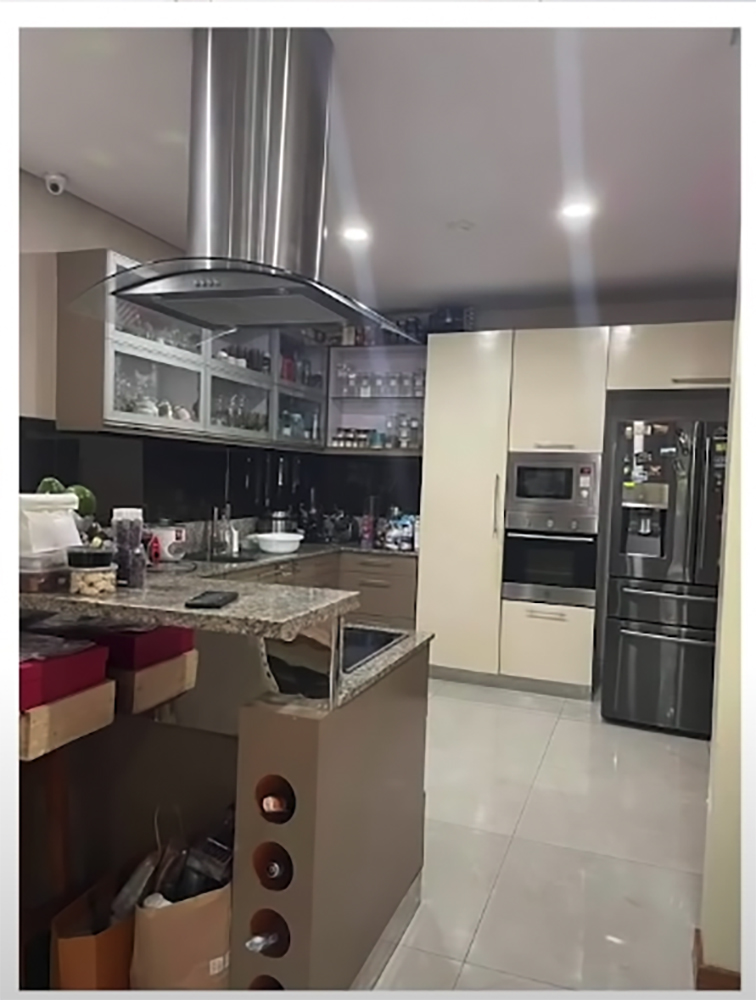 ADVERTISEMENT - CONTINUE READING BELOW
ADVERTISEMENT - CONTINUE READING BELOW
Recommended Videos
Sharing photos of their old cooking area, the actress further shared that while the old kitchen worked for them, cockroaches seem to find their way to the space and too many essentials are on display.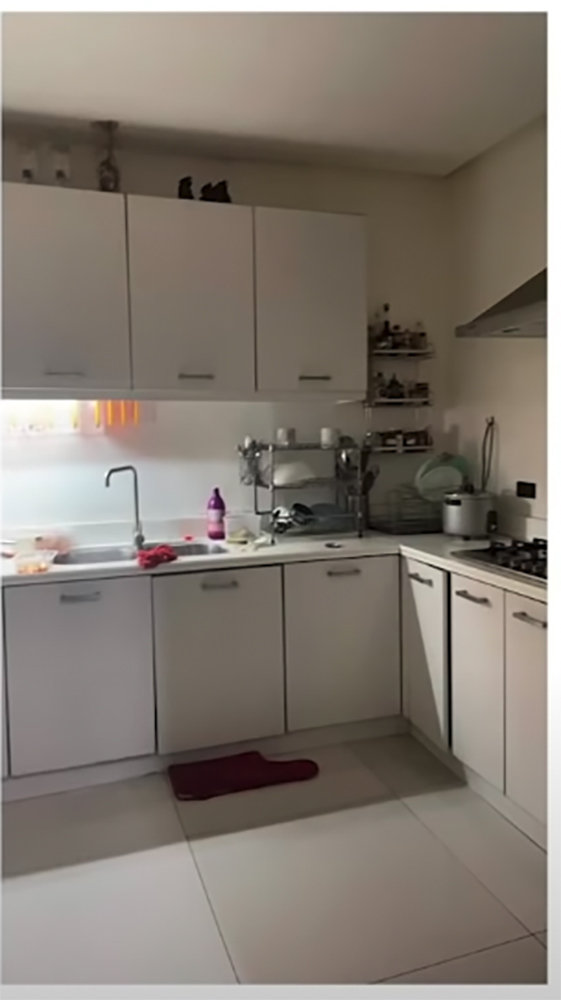 In coming up with the new look of their kitchen, Ivana resolved to prioritizing storage and working on a minimalist look that's easy on the eyes. After the renovation, the Alawis now have a spacious cooking area with plenty of storage, enough room for sharing quick meals, and dedicated cabinets for snacks.
ADVERTISEMENT - CONTINUE READING BELOW
Here are 10 things we love in Ivana Alawi's kitchen:
1. The kitchen island that can be used as a breakfast bar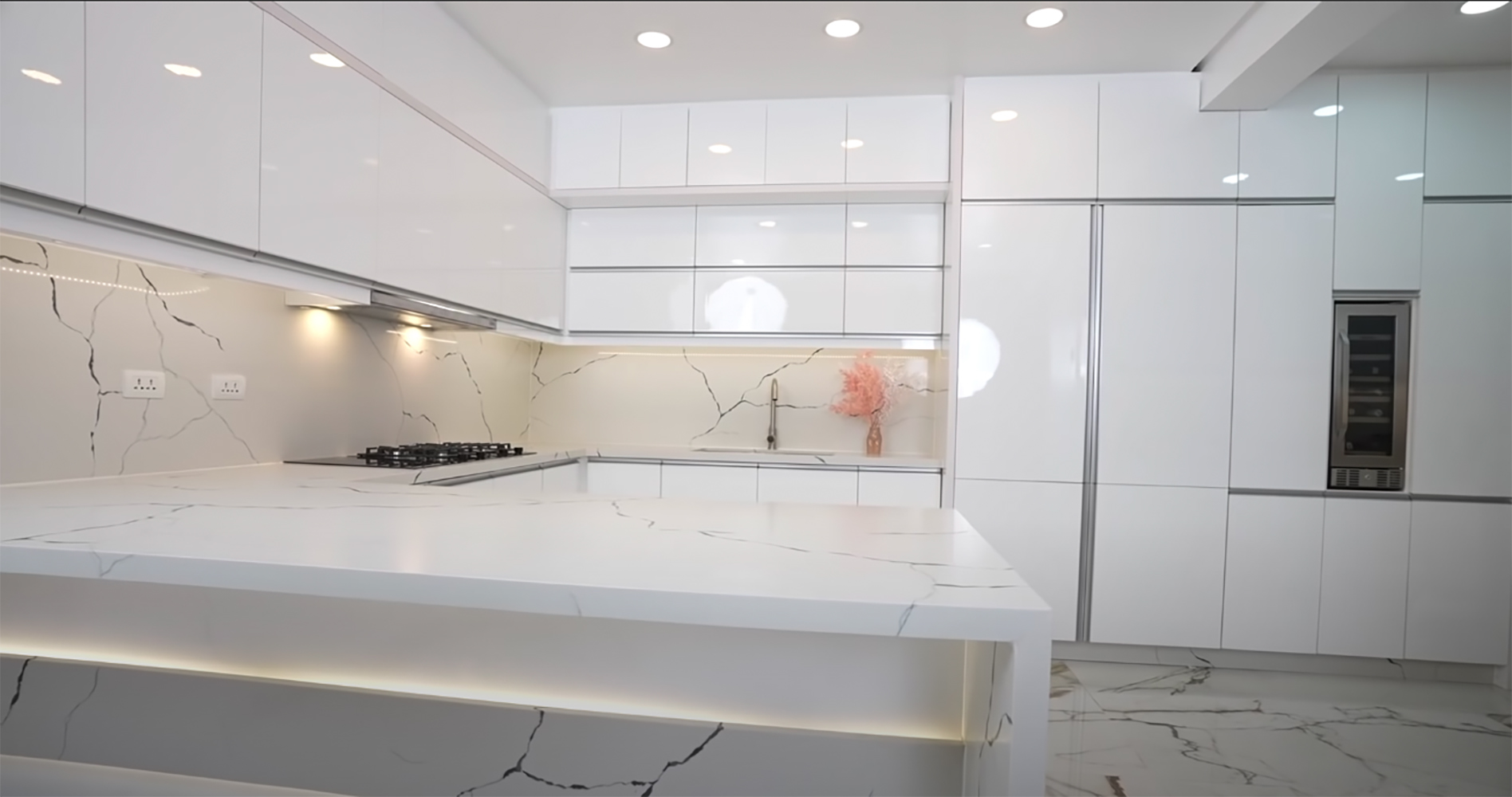 One of the things you'll instantly notice is the marble slab that completes the kitchen island. It can be transformed into a breakfast bar by adding stools, allowing the family to enjoy snacks or fast meals.
ADVERTISEMENT - CONTINUE READING BELOW
2. The abundance of cabinets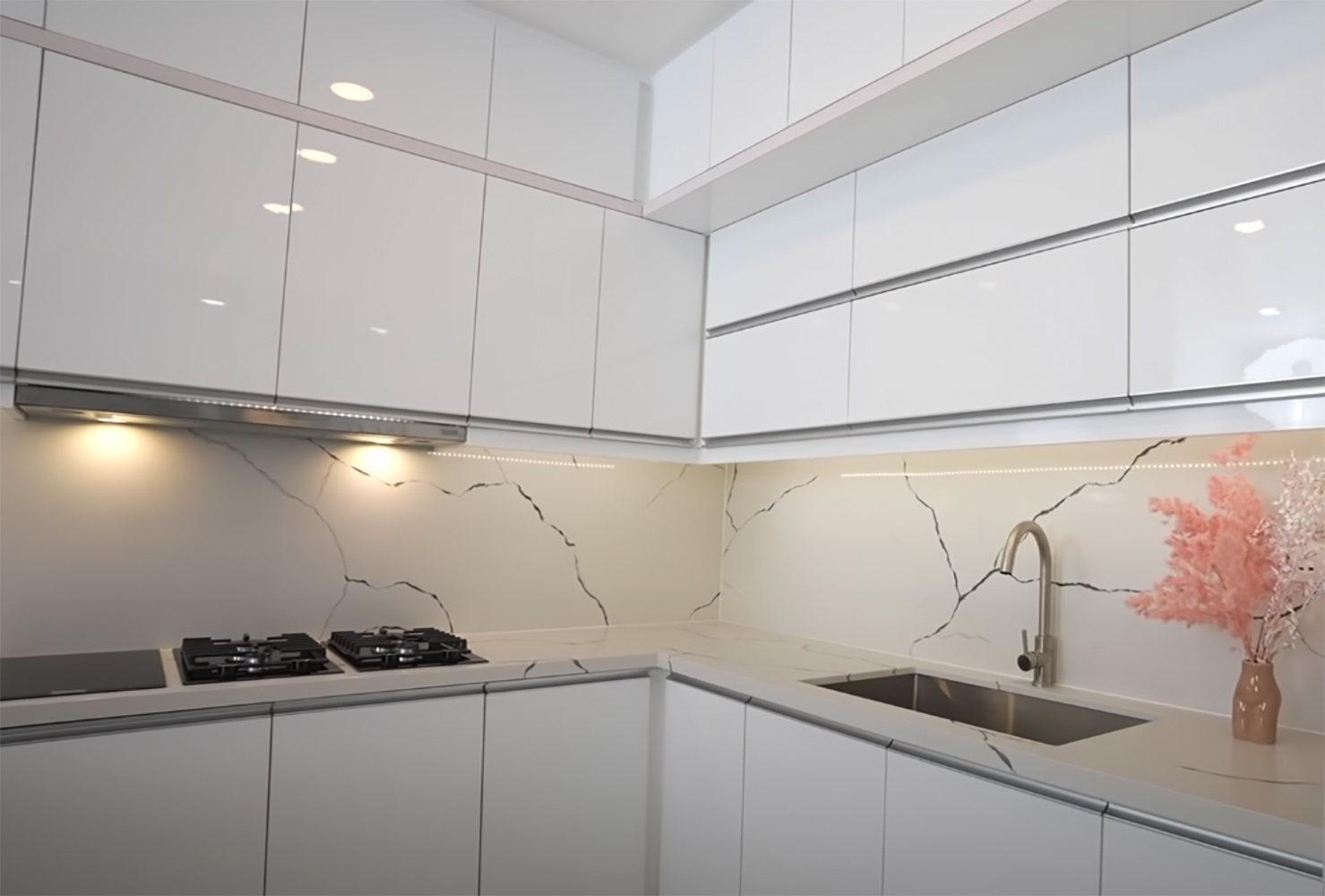 And when we say abundance, we mean cabinets that reach up to the ceiling! Aside from having overhead cabinets, the owner made sure the space near the ceiling is fitted with more storage. There are also drawers where utensils and plates are kept.
ADVERTISEMENT - CONTINUE READING BELOW
3. Modular cabinets with niches for appliances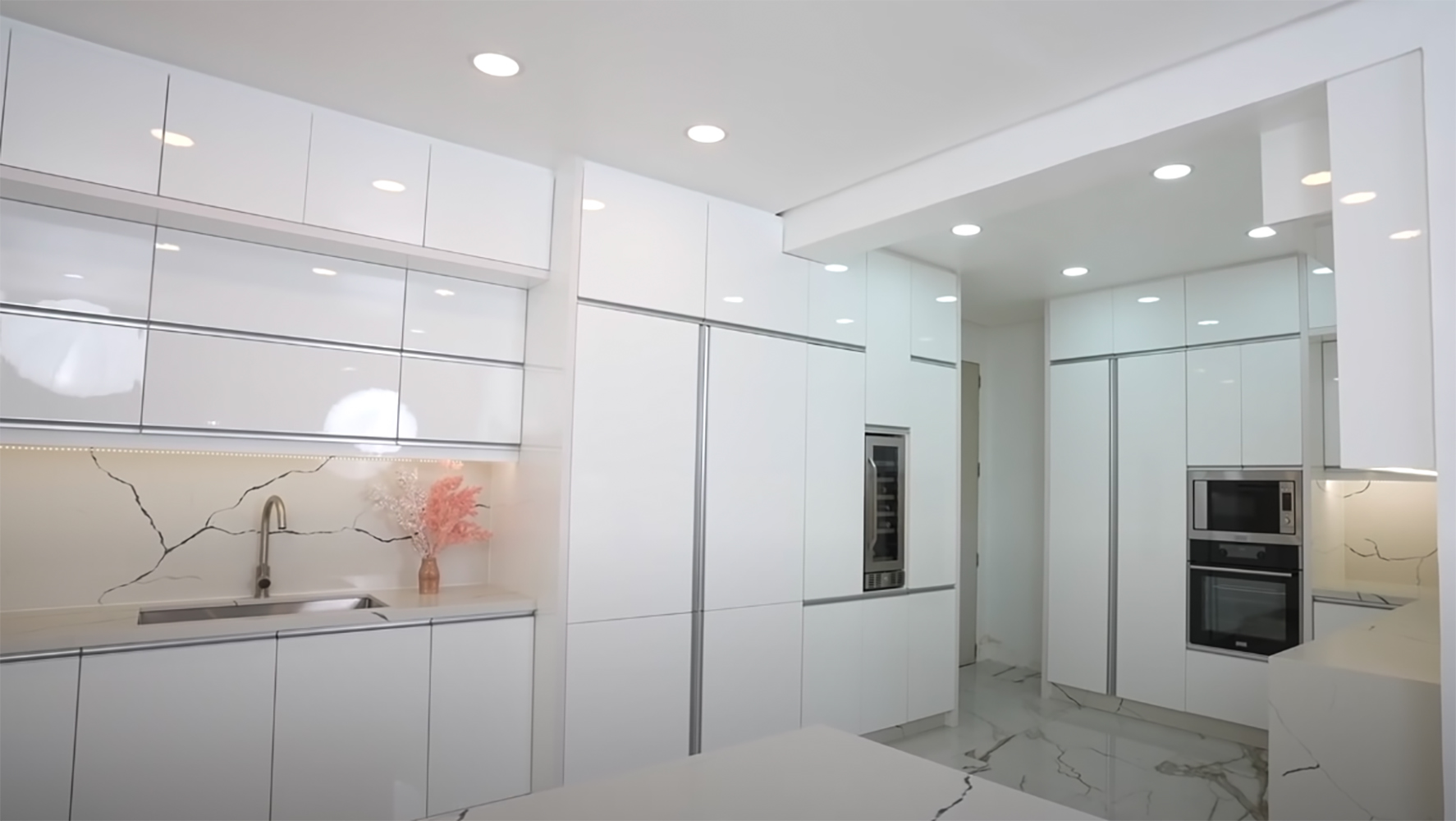 Ivana was set on keeping the countertops clean so to achieve this, the appliances are kept in niches fitted within the modular cabinets. We can also assume that she keeps small appliances inside the cabinets.
READ: Have You Ever Thought About the Design of Your Kitchen Cabinets?
ADVERTISEMENT - CONTINUE READING BELOW
4. The lift-up cabinet doors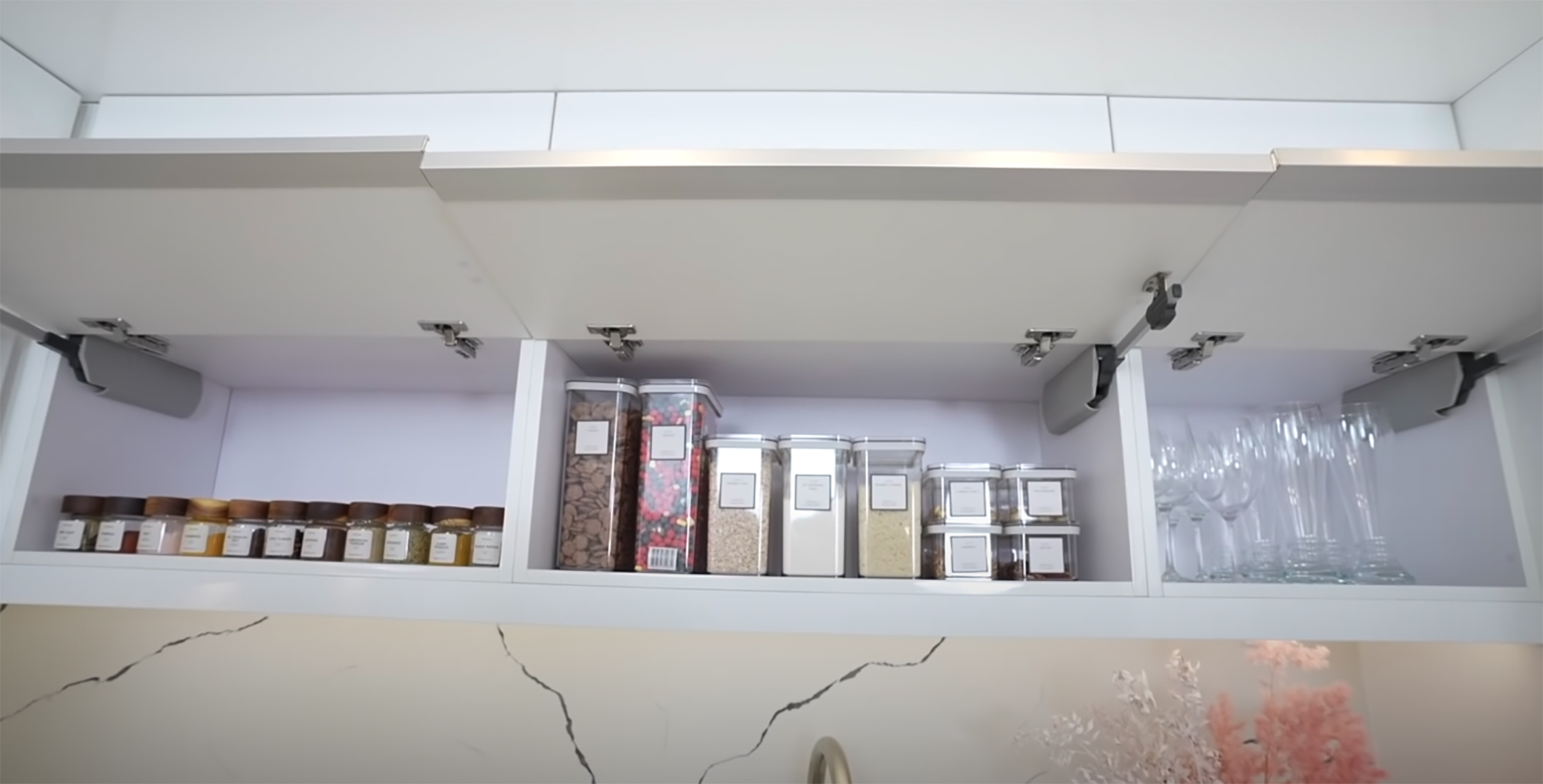 It's safe to say that the homeowner really planned even the cabinets! Instead of the usual cabinet doors, Ivana opted for lift-up cabinet doors, which makes it easier to get what she needs. The sleek finish of the cabinets adds to the overall appeal of the kitchen, too.
ADVERTISEMENT - CONTINUE READING BELOW
5. The rotating shelves inside the cabinets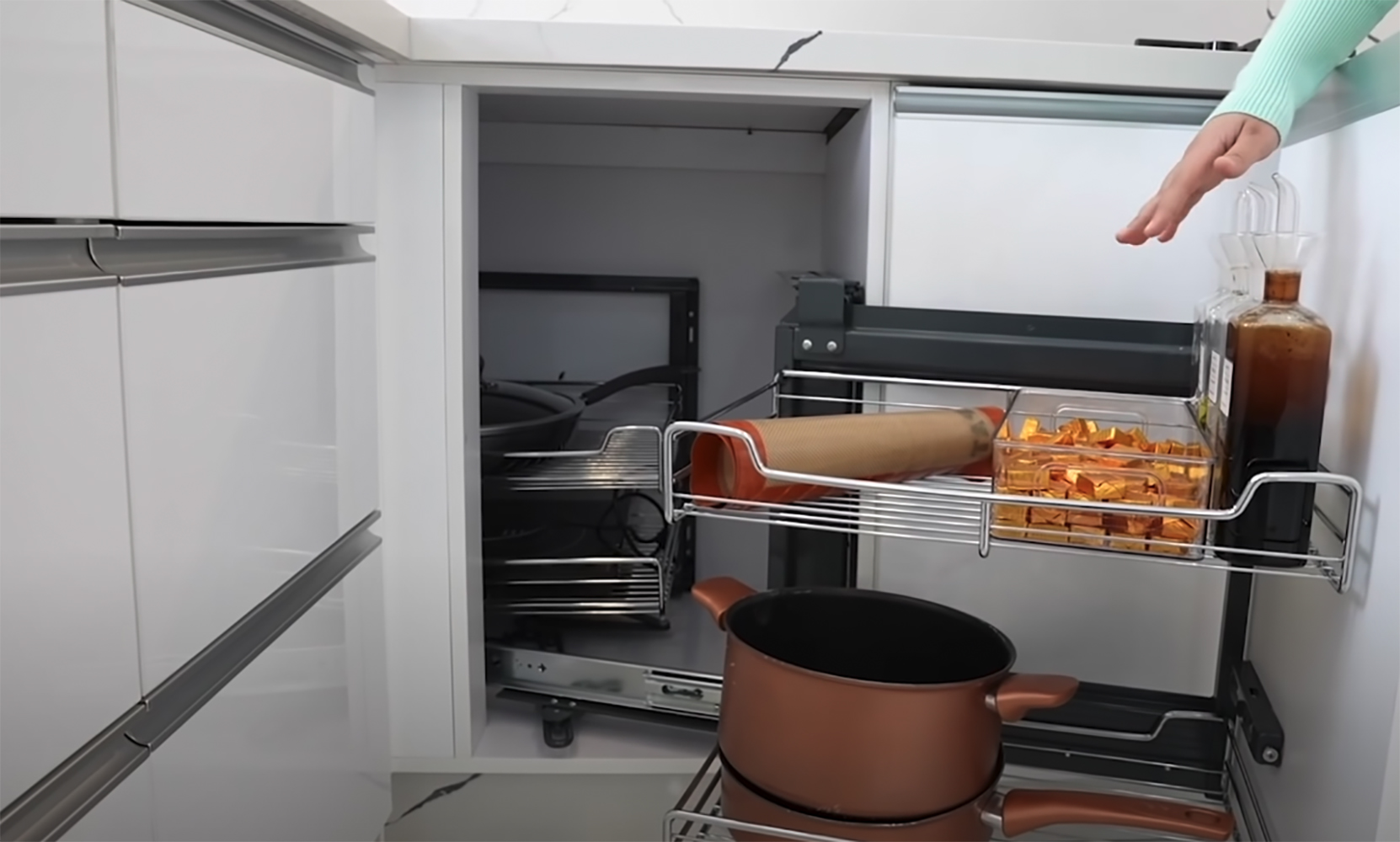 It's one thing to have many cabinets and another to have rotating shelves inside it. Spices, condiments, and other cooking essentials are kept inside the cabinets with "magic" shelves that rotate when you open up the cabinet. This mechanism not only maximizes space, it also makes it easier for the one cooking to find what he or she needs.
ADVERTISEMENT - CONTINUE READING BELOW
6. The pull-down mechanism for dinnerware and other essentials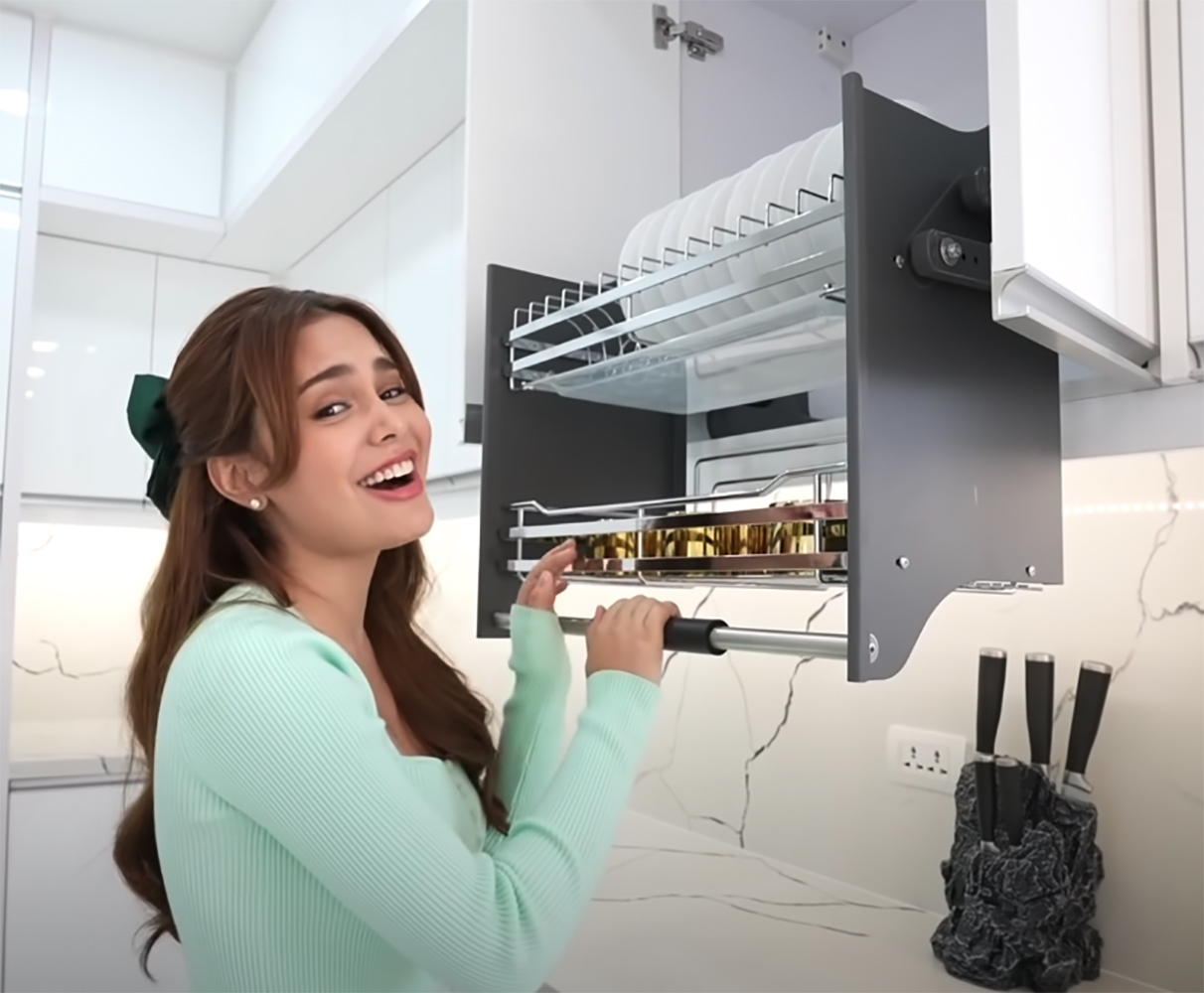 Some of the cabinets in the kitchen house racks where plates are left to dry after washing or where spices are organized. Given the height of the cabinets, it can be challenging to reach up to store or return the items. The solution? A pull-down mechanism that allows Ivana and her family to simply pull the rack to make it easier for them to get what they need. To return the rack, they can easily push it back inside the cabinet.
ADVERTISEMENT - CONTINUE READING BELOW
7. A dedicated storage for tea must-haves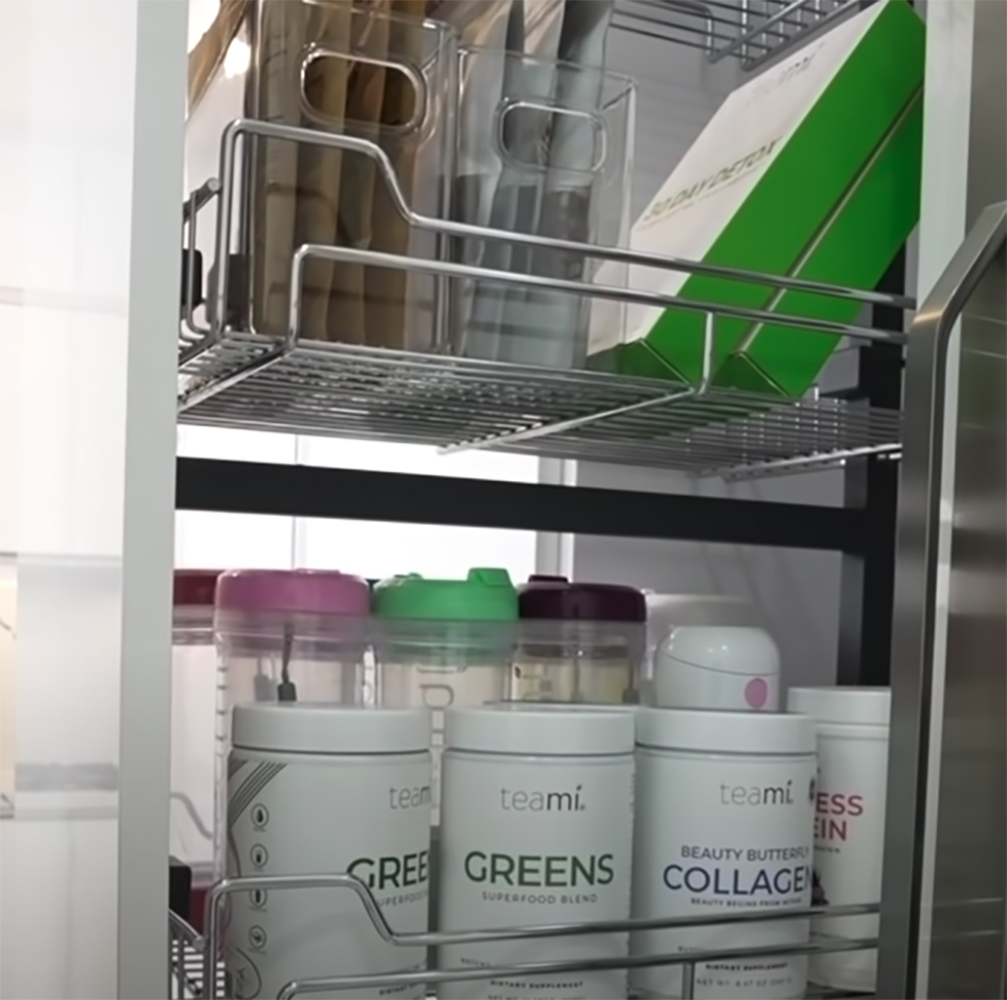 A slim pull-out storage houses Ivana's favorite tea concoctions and tumblers. Storing them in a separate storage unit makes it easier to prep teas anytime.
READ: This Homeowner's Minimalist Kitchen Will Inspire You to Declutter
8. A separate cabinet and rack for snacks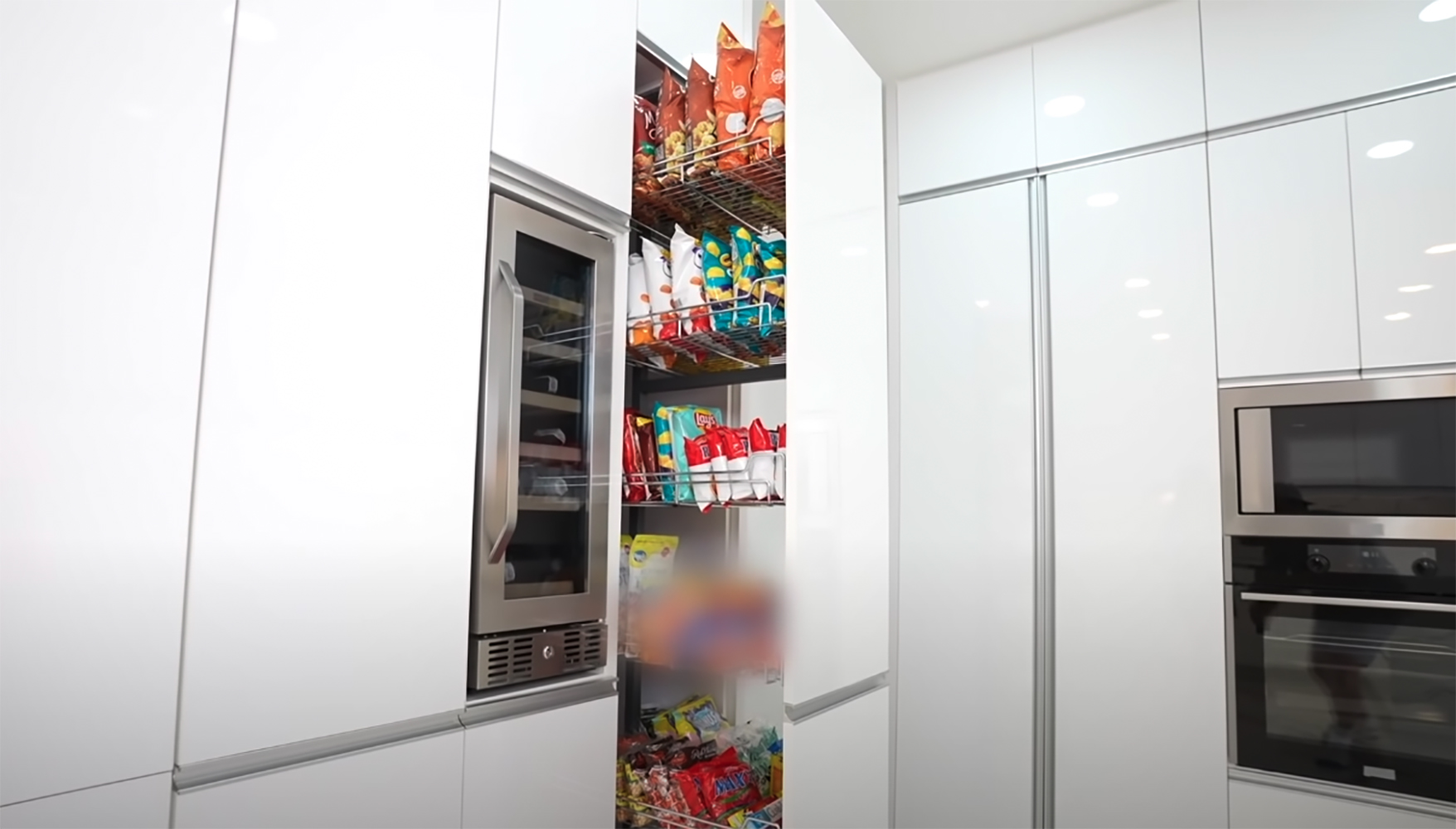 ADVERTISEMENT - CONTINUE READING BELOW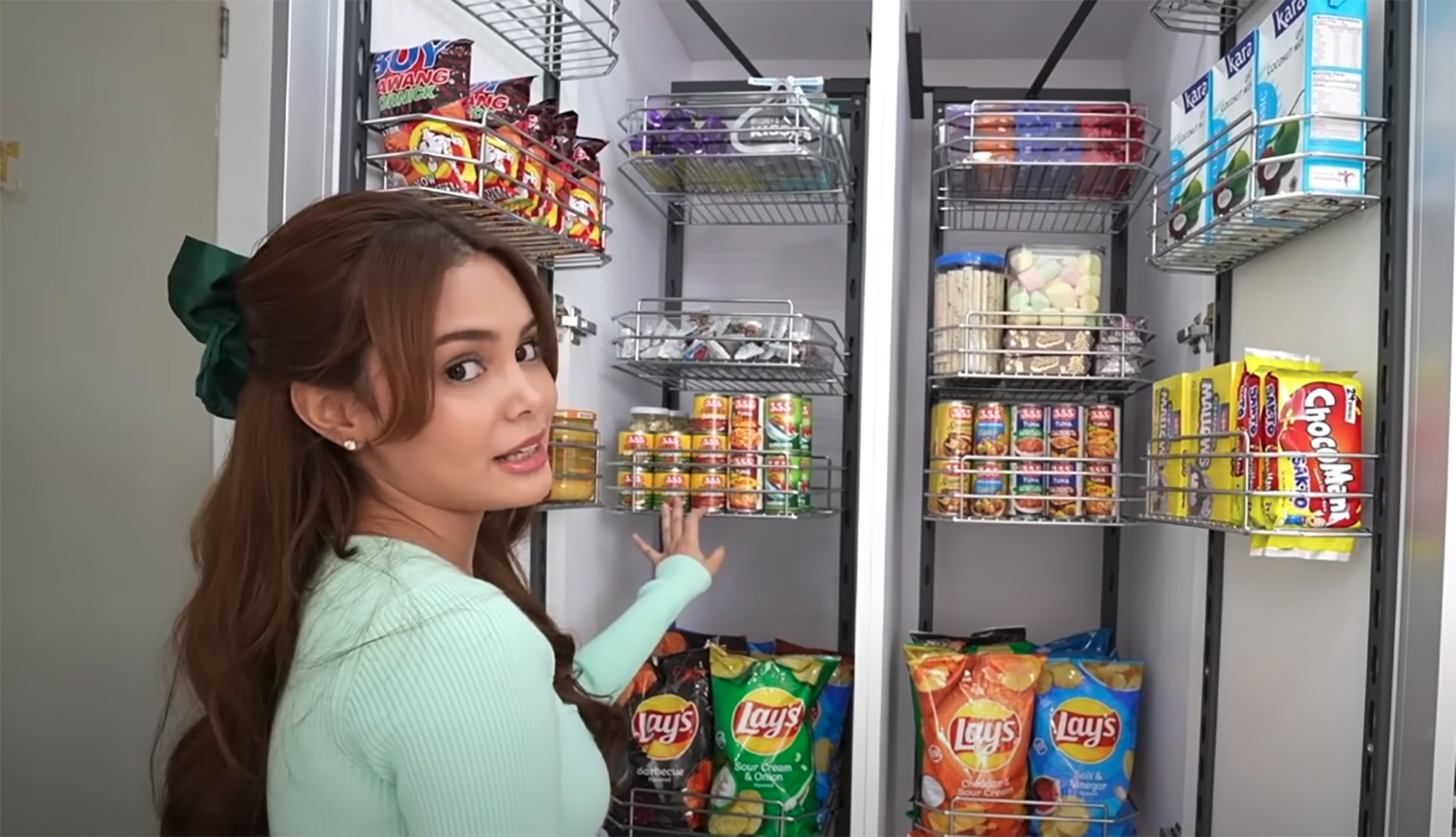 For someone who enjoys snacking, it's a must to have a supply of chips and the like. In Ivana's kitchen, there's a special pull-out pantry where snacks, chocolates, and other treats are kept.
9. The marble slabs used on the countertops and backsplash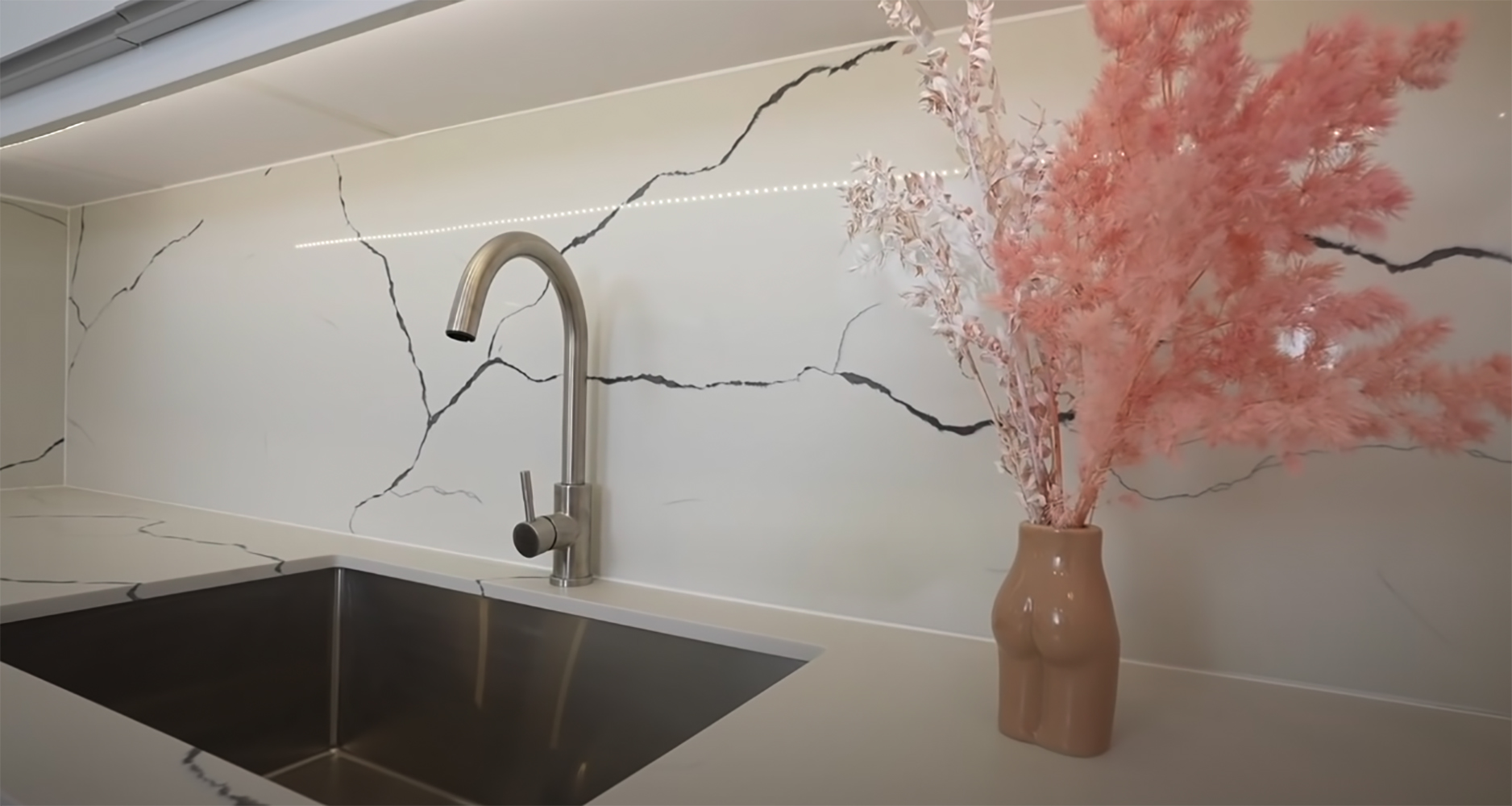 ADVERTISEMENT - CONTINUE READING BELOW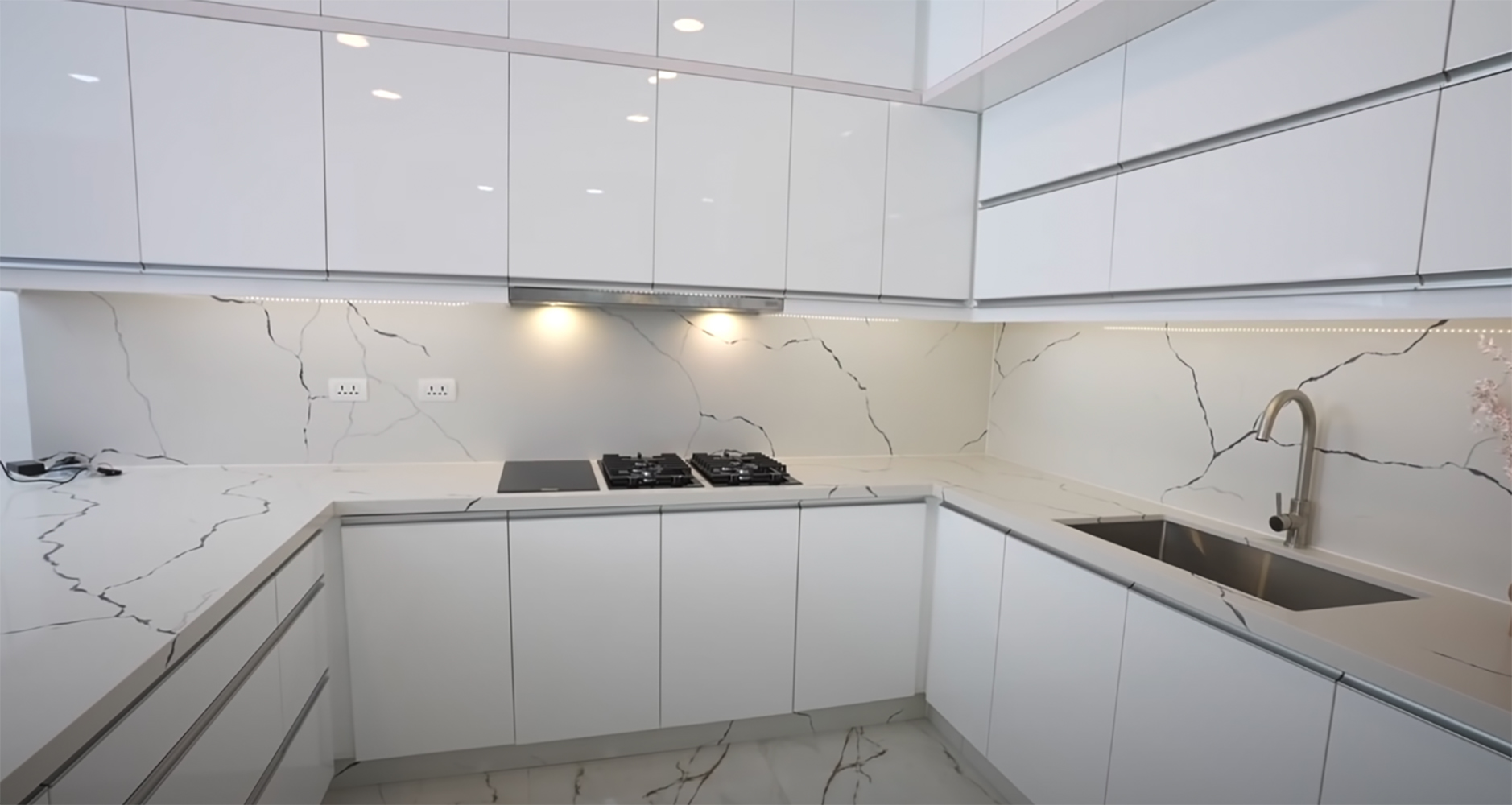 Ivana shared in the video that she loves marble and white so she made sure the kitchen highlights these. White visually expands a space and make it seem airier. Paired with marble, you can achieve a sophisticated area. According to Ivana, she specifically wanted to use marble slabs or bigger-cut tiles in the kitchen, hence, the material chosen.
ADVERTISEMENT - CONTINUE READING BELOW
READ: How to Achieve a Pretty and Efficient Kitchen Design
10. The luxe flooring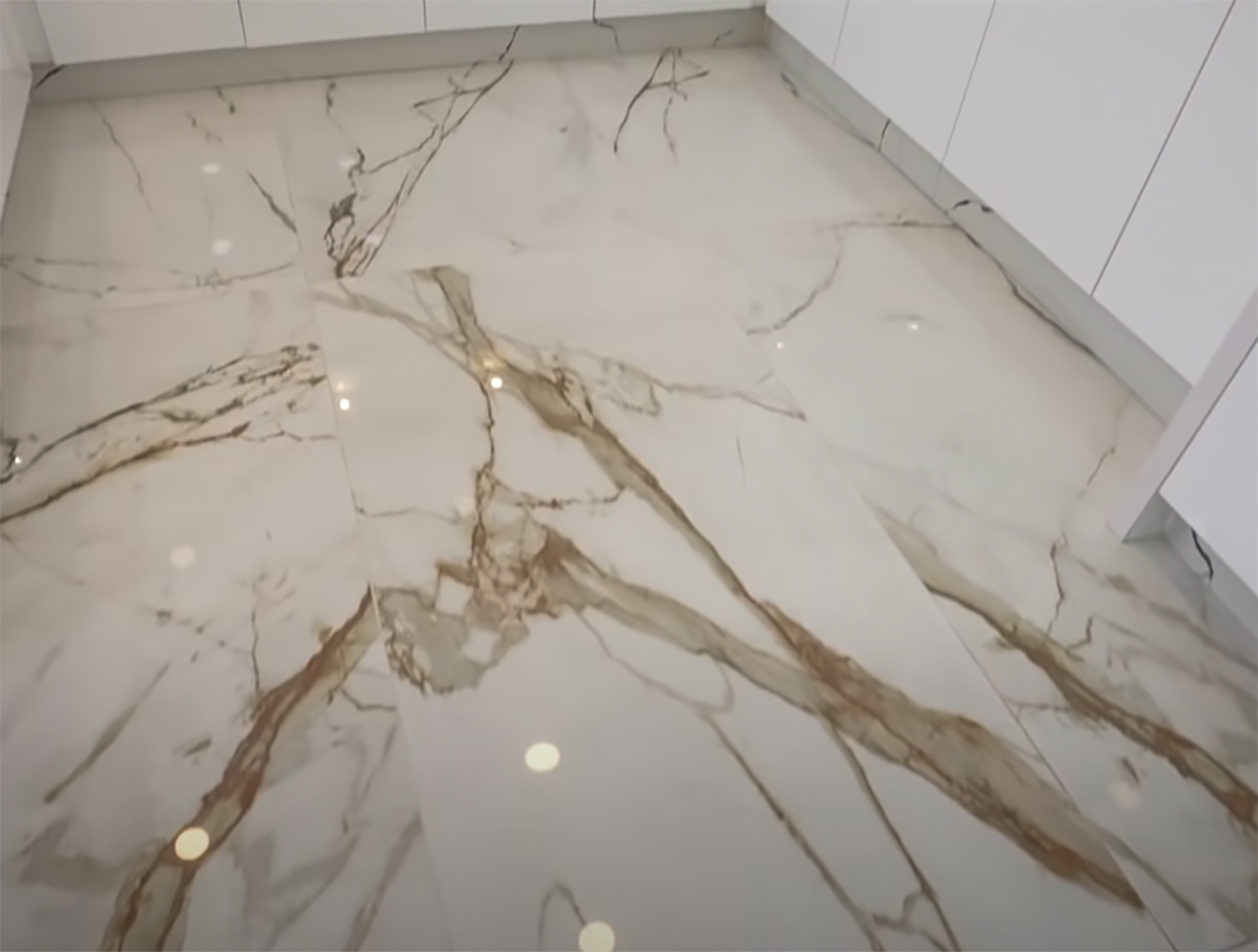 What better way to complement the marble countertops and backsplash than with a flooring that's also high-end? The marble flooring is like icing on top of the cake, completing Ivana's chic dream kitchen.
ADVERTISEMENT - CONTINUE READING BELOW
Watch Ivana's complete kitchen tour below:
More on Realliving.com.ph
Load More Stories