Home Improvement
Things You Need to Remember When Building a Small Kitchen, According to an Architect
Get an estimated amount of total cost and a list of materials you can use Photography: Screenshot from Youtube/Oliver Austria
Who doesn't enjoy cooking in a pretty and organized kitchen? It seems that many homeowners are into revamping their cooking areas, either by adding storage options or giving it a major overhaul.
READ MORE STORIES ON HOME IMPROVEMENT:
Thinking of Working on a DIY Makeover? Here Are 'Magastos' Mistakes You Need to Avoid
How to Choose the Right Tiles, According to an Architect
What You Should Do With Design Pegs, According to an Interior Designer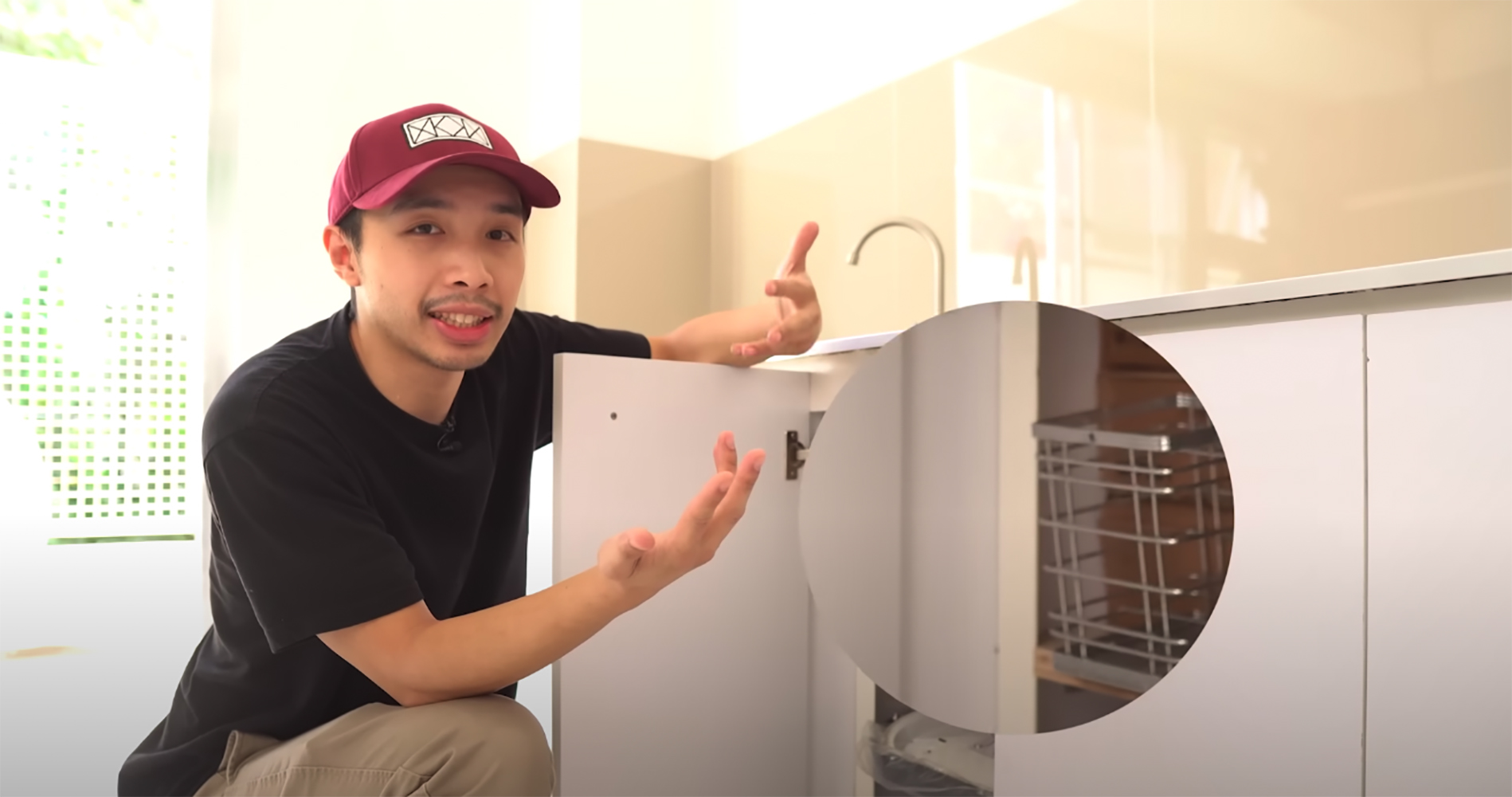 ADVERTISEMENT - CONTINUE READING BELOW
If you're also thinking of giving the heart of the home a new look, you might be wondering where to start or what materials to prioritize. In a video he posted on his Youtube channel, architect Oliver Austria shares tips that can help you. While he revealed that the kitchen is considered as one of the most expensive parts of a home because of the materials you would need, you can save on costs by knowing which ones to buy.
ADVERTISEMENT - CONTINUE READING BELOW
Recommended Videos
What you need to remember when building a small kitchen:
Choose the right materials for the cabinets.
Since the kitchen area often gets wet, choosing the right material for the cabinets is important. In the auxiliary kitchen that architect Oliver shared in the vid, he used melamine-faced particle boards which turned out to be a mistake.
It's vital to choose materials that are waterproof and not just water-resistant as water-resistant materials only ensure up to a certain degree. If the material you chose isn't waterproof, chances are, it will expand and your cabinets will become warped over time.
ADVERTISEMENT - CONTINUE READING BELOW
The best material for kitchen cabinets is marine plywood but some still work with ordinary plywood, medium-density fiberboard, or high-density fiberboard.
Consider using angle bar framing when installing your cabinets.
Angle bar framing adds to the durability of cabinets making sure it's attached to the wall securely. If you're adding overhead cabinets or cupboards, opting for angle bar framing when installing it ensures it can hold the weight of your essentials as well.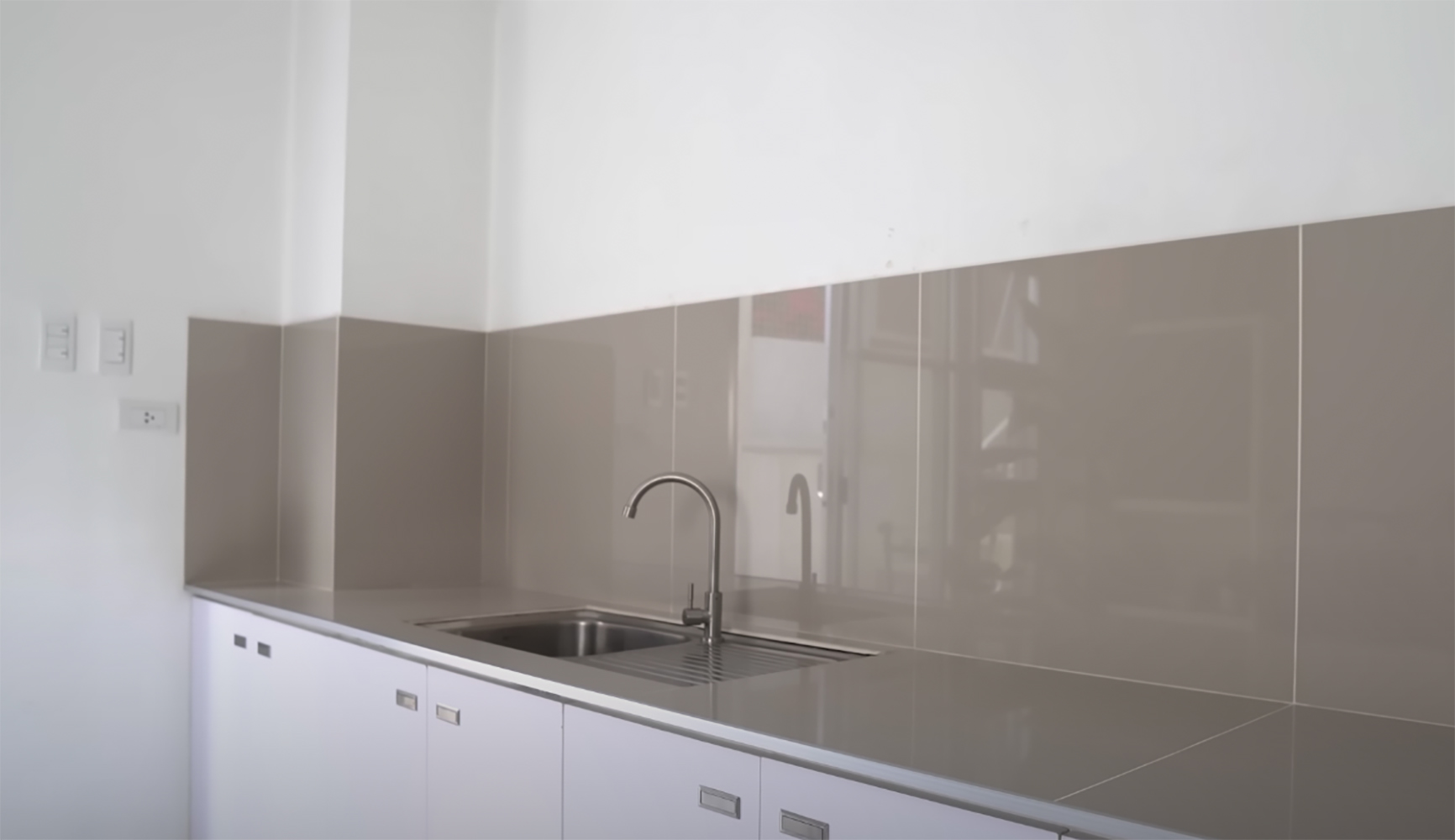 ADVERTISEMENT - CONTINUE READING BELOW
Porcelain tiles can be used as countertop and backsplash.
These tiles are affordable and less porous than ceramic tiles. Architect Oliver says that it's more liquid- and stain-resistant which means maintenance will be easier as well. In the kitchen he showed in the video, he worked with 60cm x 60cm tiles. Using gigger-cut tiles not only help create the illusion of having a bigger space, it also minimizes the use of tile grout.
Your tile grout can get really dirty and cleaning can be time-consuming so if you can minimize its use, the better.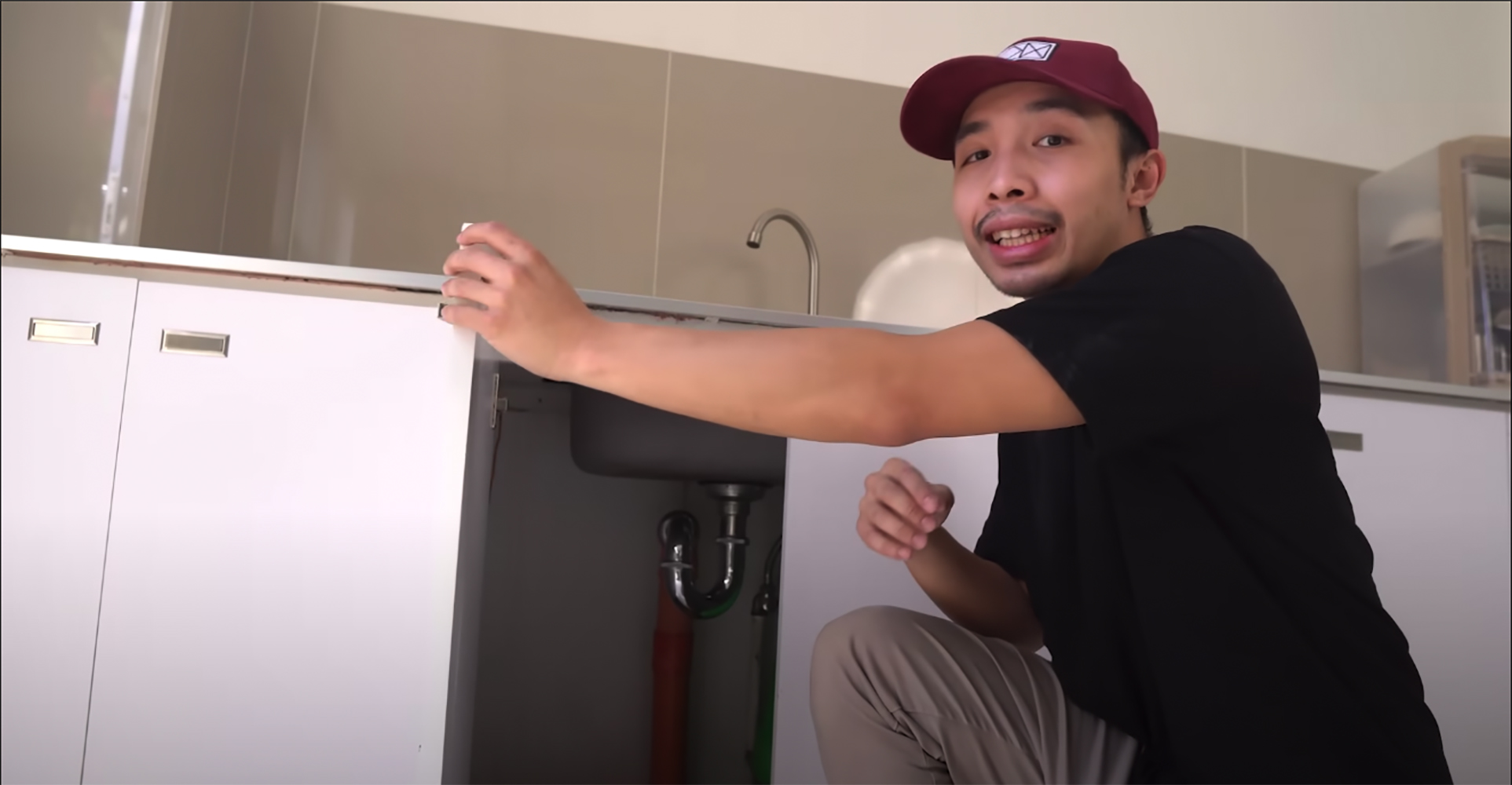 ADVERTISEMENT - CONTINUE READING BELOW
Look for a budget-friendly sink and faucet.
While these two fixtures can be your investment pieces in the kitchen, you can shop for a pocket-friendly pieces at Wilcon Depot. They house different brands and styles so you have the option of picking the best fixtures that best suit the overall look of your cooking area.
According to architect Oliver, there are sinks and faucets that can be bought at around Php2,000.
How much does it cost to build a compact yet efficient kitchen?
For the kitchen in the video, architect Oliver spent the following:
Php26,250 – cabinetry countertop, sink, sink framing, faucet (materials only)
Php16,914 – labor
Php43,129 – total cost, including tools rental, electricity, and supervision
If you're adding overhead cabinets, materials alone will cost around Php11,954 while labor is estimated at Php9,154 for a total of Php21,108 for the extra cabinets.
While you can shop for materials on your own, it's still best to tap skilled workers to make sure your renovation will be a smooth process. If you're unsure about a specific process, especially when it concerns plumbing and electrical connections, it's still best to work with a professional.
ADVERTISEMENT - CONTINUE READING BELOW
Get more tips from architect Oliver when you watch the complete video below:
Did you recently give your kitchen or any part of your home a makeover? We'd love to see it! Send us photos and a short story about it on Facebook or you can email us at reallivingonline[at]gmail.com.
More on Realliving.com.ph
Load More Stories