Gardening
"Mother Plant" Aubrey Miles Reveals Her Rarest Finds and Best Gardening Tips
Learn a thing or two from this plant parent of 11 years. Photography: Instagram/milesaubrey
You can find plant parenting tips everywhere on the internet now, but if we were to suggest must-follow accounts, one of them would be Aubrey Miles'. The actress and fitness trainer's Instagram is filled with the kind of content any plantito and plantita would enjoy. Our personal favorite is definitely her plant unwrappings, where Aubrey (or "mother plant," as her bio states) shares her newest plant finds and care tips in the process for anyone who want to cop one for themselves.
After months of being silent viewers, we finally reached out to Aubrey to ask her all about her plant parenthood journey. "I started indoor planting 11 years ago when I was pregnant with my son Hunter," she tells Real Living. Back then, she had garden plants, but she soon started moving them inside to avoid being under the sun for too long. "From there, I had hits and misses, but I've learned so much about the difference of outdoor and indoor gardening," she continues.
The photos on Aubrey's feed show corners of her home that are simply covered in different kinds of plants. But when we spoke to her about it, she answers she doesn't think she owns a lot at all—at least, compared to other jungle homes. In fact, the actress admits she wants to have even more in the future. "It gives me a different kind of fulfillment and happiness. It gives us positive vibes at home," she adds.
ADVERTISEMENT - CONTINUE READING BELOW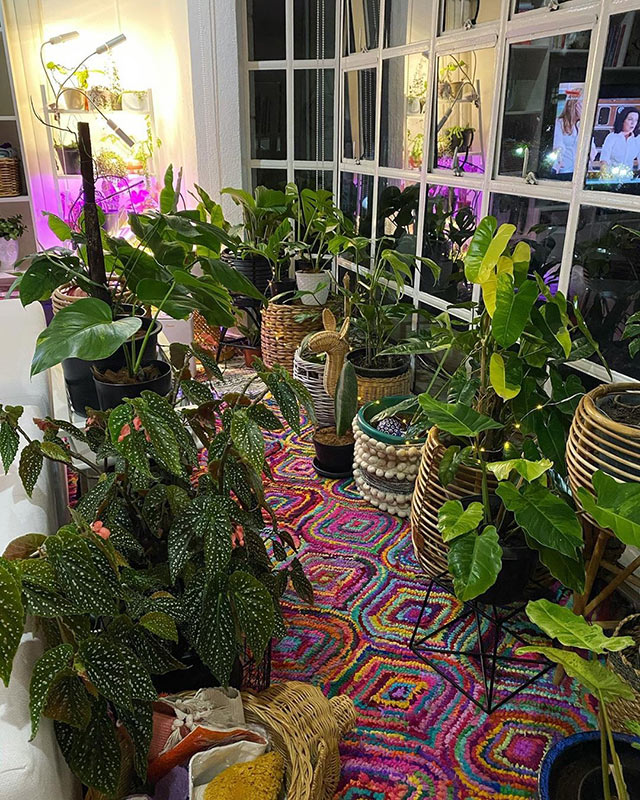 Being into gardening for so long, she's built a network of trusted sellers and collectors that she acquires her plants from. As for how she chooses which ones to take home, Aubrey says she chooses depending on the species. "I now know what works in my home. Believe it or not, I think I've had all kinds of plants [laughs], from common, uncommon, rare, and exotic," she tells us. That said, out of all of them, Aubrey considers philodendrons and aroids as her favorites. She also finds monstera plants the easiest to take care of—"they just grow wild in my house"—despite many thinking otherwise.
There are many secrets to keeping all those greens alive, Aubrey learned. "I take care of all my plants differently. I have a lot of dos and donts, but basically I do my research, and patience is key [laughs]," she says. "I try not get big plants inside my house anymore, if I do I put them in my backyard. I like small and medium sizes. I like to grow and see them thrive."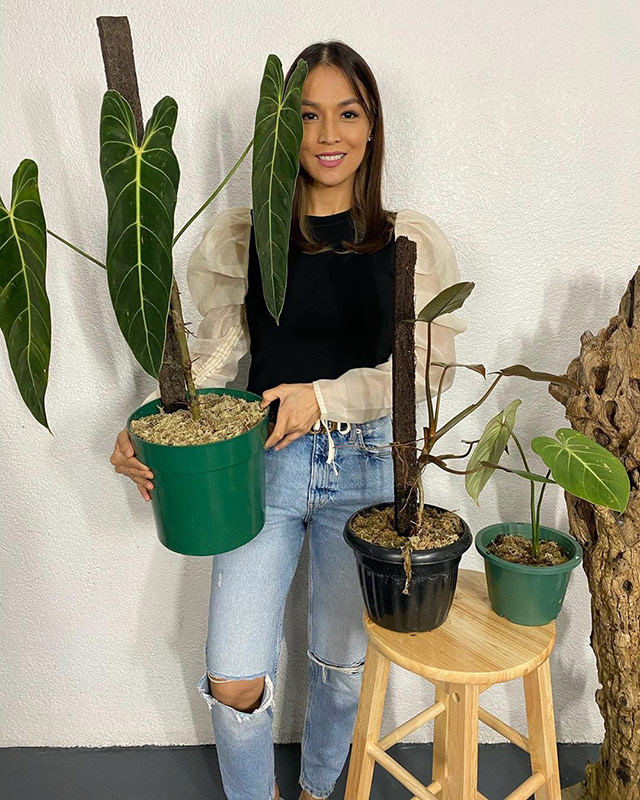 ADVERTISEMENT - CONTINUE READING BELOW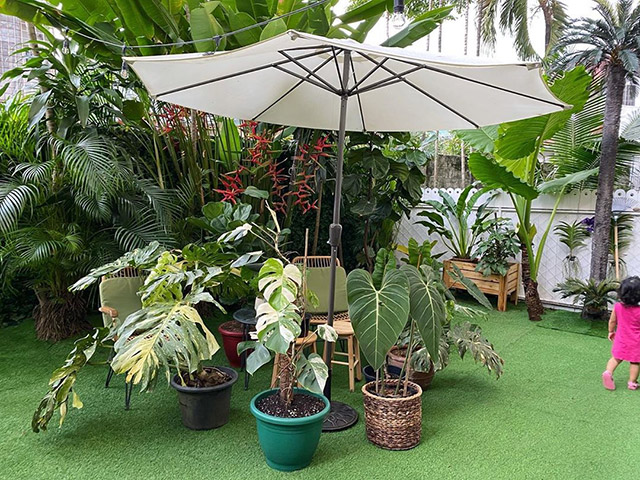 When asked about the rarest plants in her garden, Aubrey reveals two: Her variegated billietiae and variegated adansonii. According to her, rare finds like this usually cost at least P100,000 or more. "Sometimes I'm shy to say the price because some people think it's insane, but for me it's like buying expensive shoes and bags," she explains. Knowing how to propagate the pricier plants means that she could sell them at a similar price, too, so it basically works like an investment.
ADVERTISEMENT - CONTINUE READING BELOW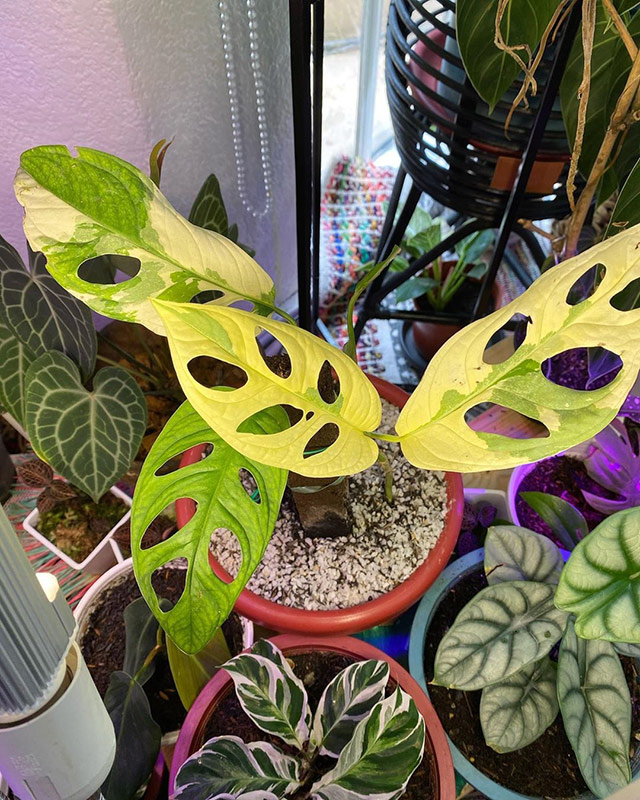 To all new plant parents out there, here are some solid tips from Aubrey: "Ask yourself what your plant goals are. If you want to start indoor plants, don't hoard on your first buy 'cause you might get overwhelmed. Three to four plants are already a lot for a beginner. More plants, more disappointments if you don't know what you're doing.
ADVERTISEMENT - CONTINUE READING BELOW
"Try not to buy rare ones if you have no idea what they are and how to care for them. Mostly, rare plants need particular care so spending on something you don't know can be discouraging. For me, it doesn't matter if you have common or rare plants. What matters is your plants look healthy and are thriving. It's not enough for your plants to just survive. Enjoy them, make them happy, 'cause they'll make you happy. Slowly but surely. Love them everyday and they will love you back."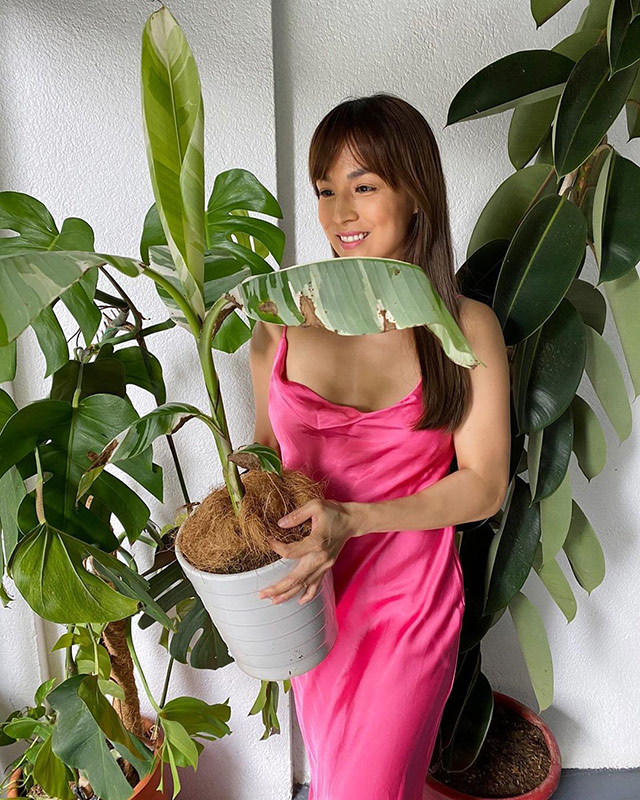 ADVERTISEMENT - CONTINUE READING BELOW
More on Realliving.com.ph
Load More Stories