Decorating
This Mom's DIY Furnishings Add Charm to Their Family Home
An eclectic mix of repurposed items create a character-filled abode Photography: courtesy of Cecile Baltasar
Cecile Baltasar has always been fascinated with handcrafting things. At seven years old, she made her first DIY project: a book about a little girl who adopts a dog. "Then I 'self-published' it," Cecile recounts. "I sewed sheets of paper together and handwrote the copy myself. My mom did the illustrations. I remember feeling so excited making the book. I felt so proud of myself." Working on a tome came naturally for Cecile, a writer and editor by profession. But her love for DIY-ing didn't stop with a "self-published" story. In fact, it further sparked her passion for all things handmade.
DIY as therapy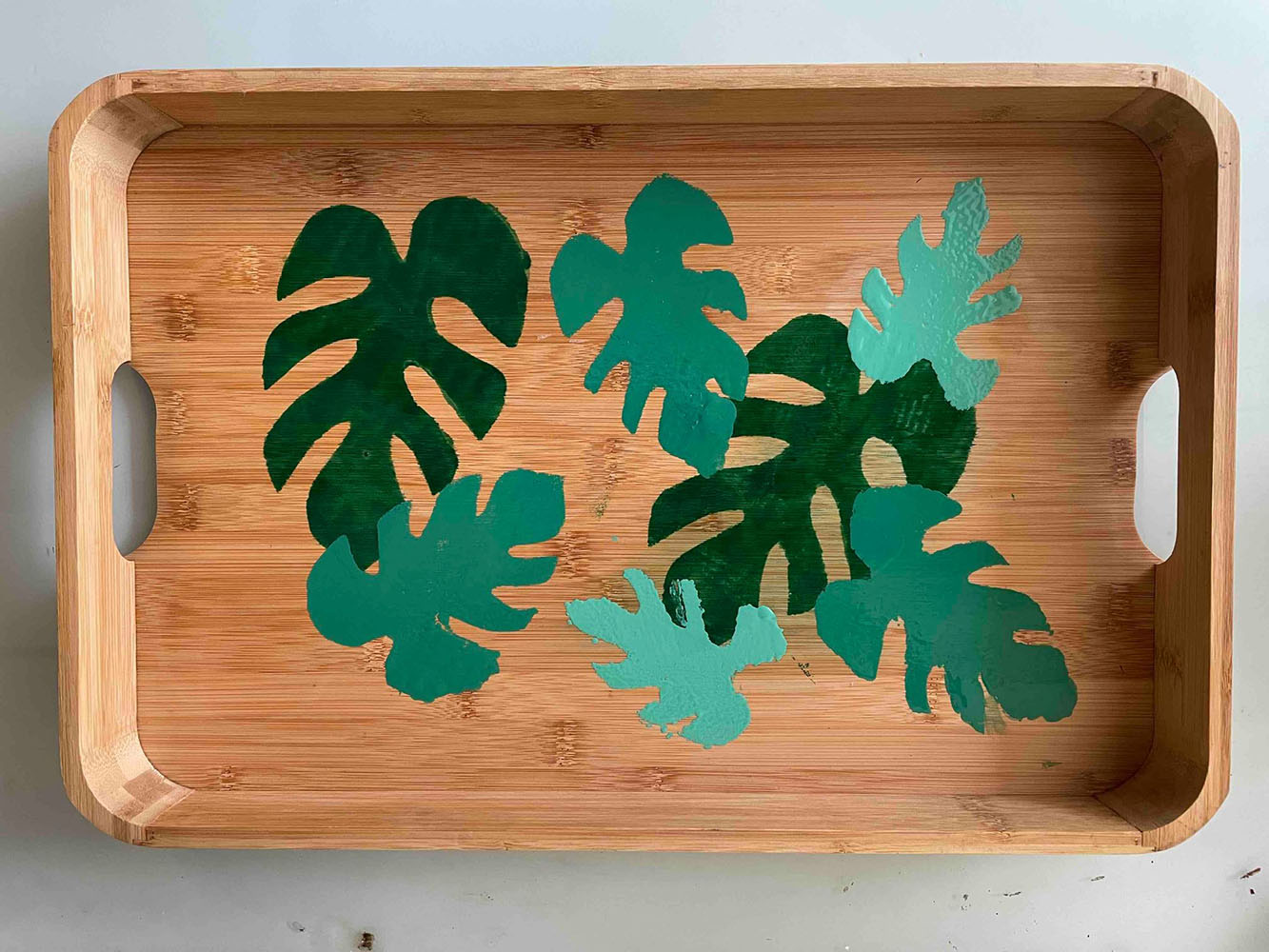 ADVERTISEMENT - CONTINUE READING BELOW
ADVERTISEMENT - CONTINUE READING BELOW
Recommended Videos
In photo: Cecile jazzed up this otherwise plain, store-bought tray with stenciled leaves.
As with all hobbies, upcycling objects serves as a stress reliever for Cecile. Easy projects, like repainting a tray or creating a hook rack from old keys, provide the mom of two with the respite she needs from deadlines and chores.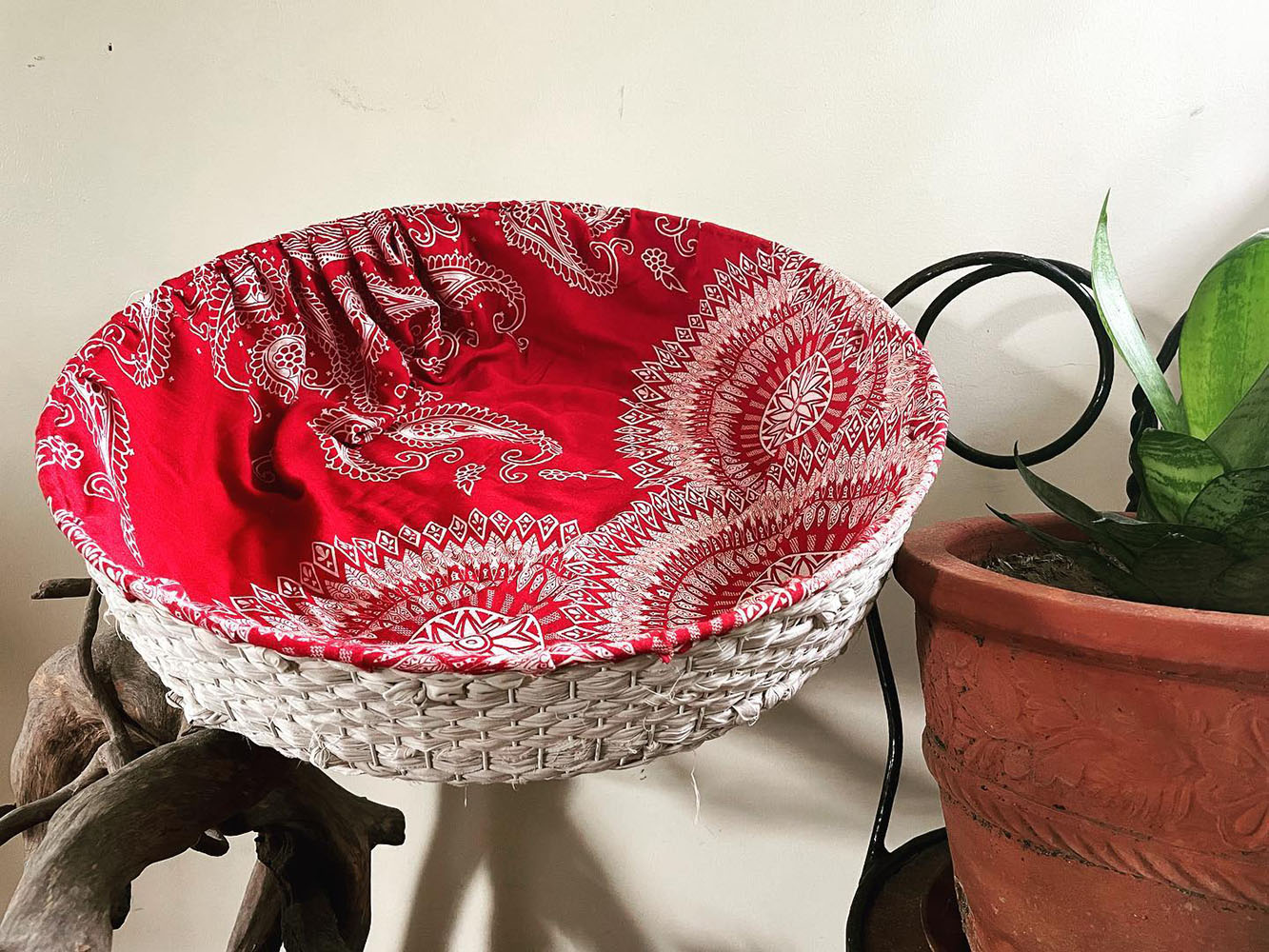 ADVERTISEMENT - CONTINUE READING BELOW
In photo: This basket is made from an electric fan guard woven with an old bed sheet and lined with an old sarong.
ALSO READ:
These Cool Home Items Are Made Out of Trash
The Beauty of Recycled Pieces Shines in this 22sqm Studio Unit
Crafting things with her hands also enables Cecile to cope with fibromyalgia, a condition that causes widespread body pain, fatigue, and brain fog. She relates, "If I work too long, it triggers an attack. But I've learned to live with it and not fight it. So if it's strenuous work, I keep it down to about 10 minutes at a time…Working on my projects has taught me to listen to my body."
Eco-friendly endeavor
Growing up, Cecile came to adapt a simple life. "I wanted to buy and own as few things as possible—just enough to fit in a truck… Now that I have a family, I've been trying the zero-waste lifestyle." She admits that it's still a work in progress, but reusing and upcycling are a good place to start.
ADVERTISEMENT - CONTINUE READING BELOW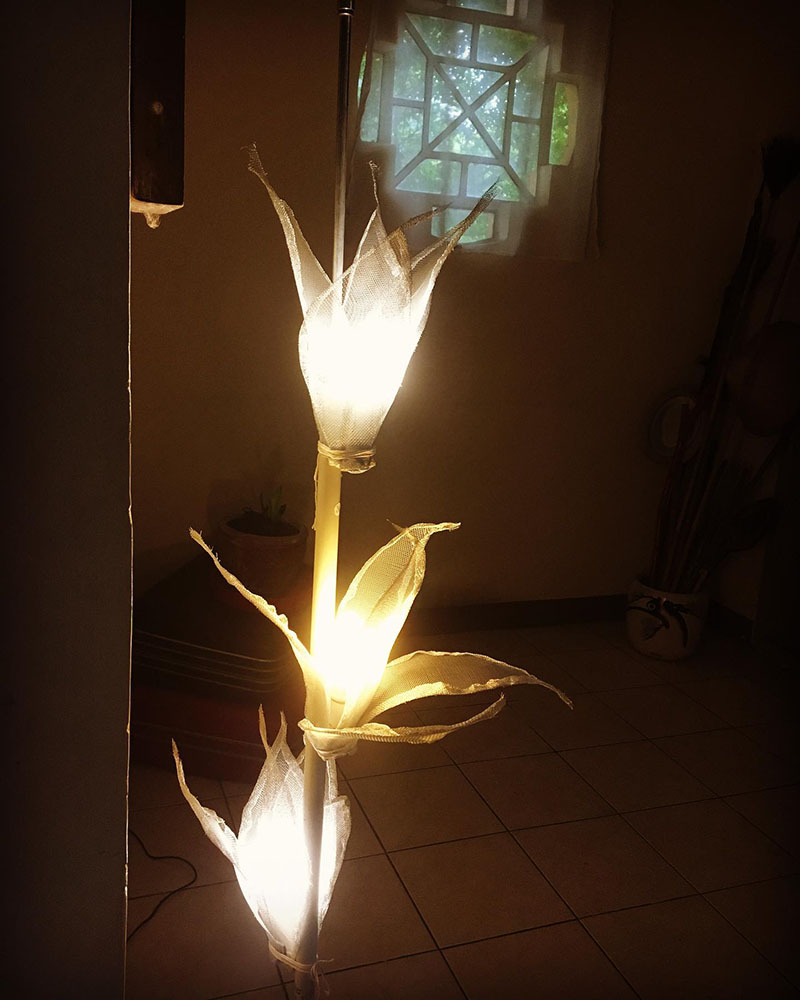 In photo: Instead of discarding an Ikea lamp that has seen better days, Cecile replaced the torn shade with leaves made from window screen scraps.
Every project, therefore, is intentional. A suitcase on its way to the trash bin, for instance, got resurrected as a tabletop. Because she's averse to being surrounded by worthless knickknacks, Cecile makes sure to repurpose objects into something functional and not just merely decorative.
ADVERTISEMENT - CONTINUE READING BELOW
READ: This Homeowner's 40sqm Home in Cavite Is Filled With DIY Furniture
In the (creative) zone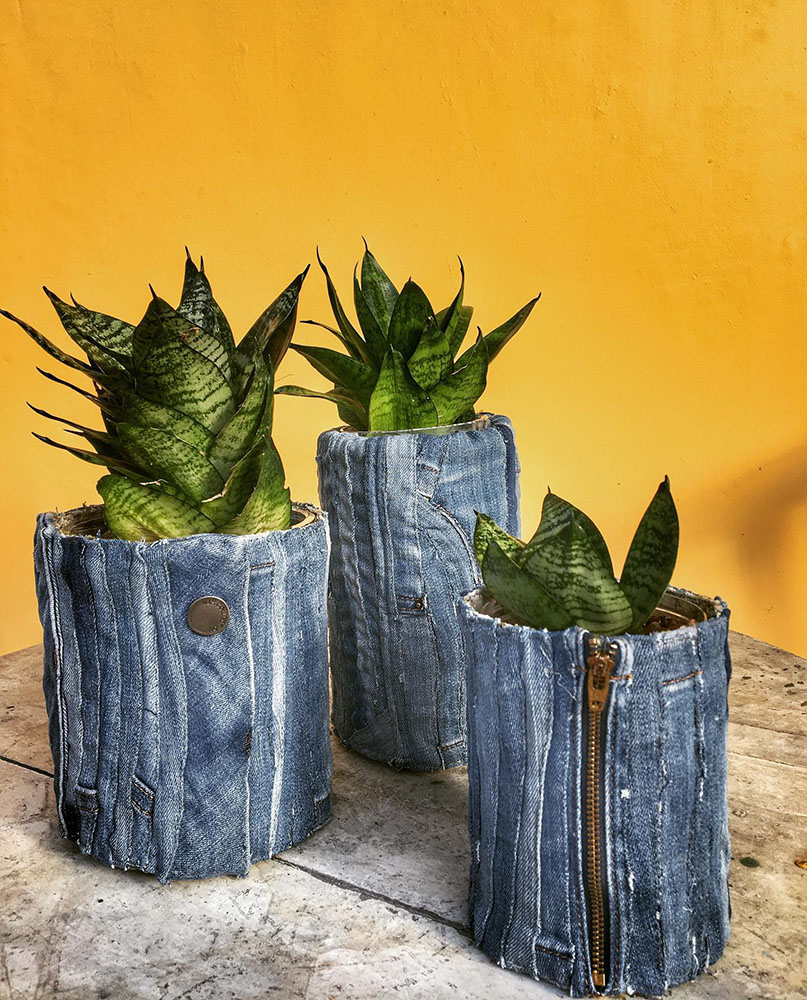 In photo: Strips of Cecile's favorite worn-out jeans make these plant pots interesting.
When asked if there's a particular process or criteria in choosing what items to repurpose, Cecile is quick to say that there isn't any. "I just create when I want to, or when I have time and energy." There also isn't a specific schedule or mood that prompts her to work with her hands.
ADVERTISEMENT - CONTINUE READING BELOW
"It just randomly happens," she says with a laugh. "My husband is used to it. Sometimes, he hears me drilling holes on a Sunday afternoon or sees me doodling on shoes at midnight." This constant creative flux is inspired by just about anything she sees or if there are certain items her family needs.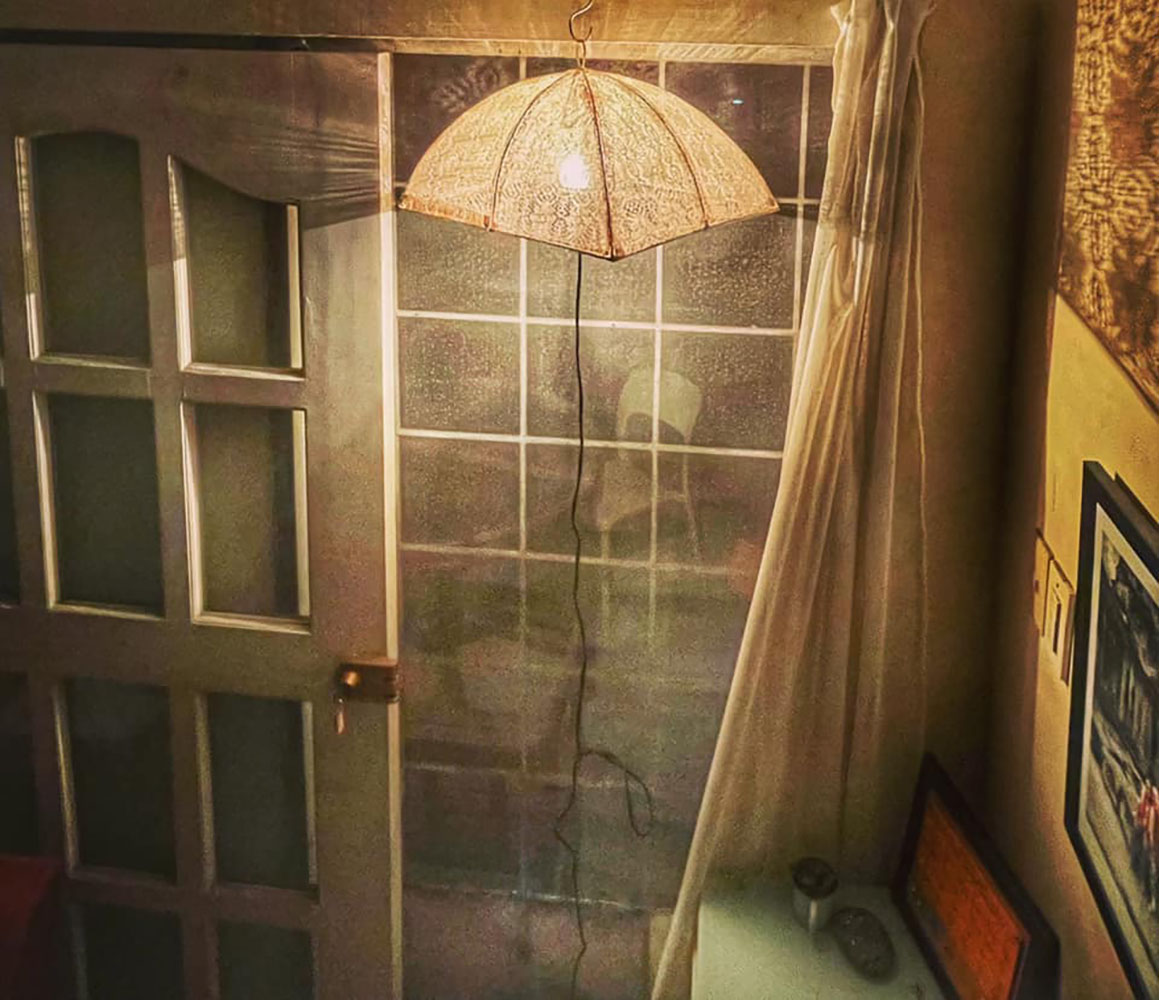 ADVERTISEMENT - CONTINUE READING BELOW
In photo: Cecile turned a fruit mesh cover and lace curtains into this vintage-looking drop light.
But why not simply buy ready-made items to spare her the effort? "That's true. I can just buy everything that I make, and they'll be better made, for sure," Cecile muses. "But it excites me to make art out of things. There are times when I lie awake at night, thinking either of story angles for work or how to fashion something out of, for example, a broken guitar."
READ: 5 Reasons Why Refurbished Vintage Furniture Is Worth Buying
Memory keeping
Old, discarded objects, when upcycled, tell more stories. Take one of Cecile's favorite DIY projects, for example: a brown desk her parents gave her when she was in high school. Cecile decided to repaint it black. "For two weeks, my sister and I had to sleep with the smell of paint because I painted my desk right in the middle of our room," she recalls. The desk served as a blank canvas for Cecile to paint or scribble on. "The images never came out the way I wanted them to because I don't really know how to paint. But I loved that desk because it was like my journal."
ADVERTISEMENT - CONTINUE READING BELOW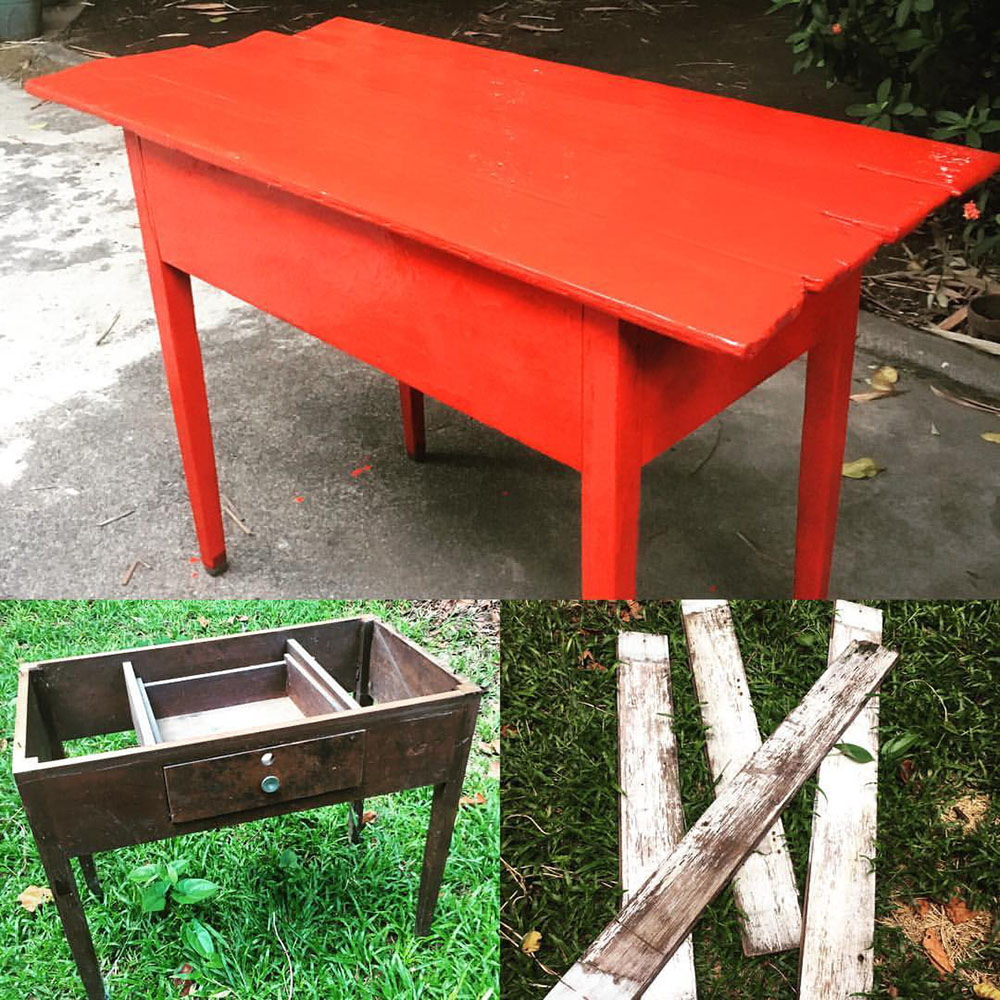 In photo: A decrepit kitchen table and window slats, which came from the Baltasars' previous home in Makati, found a new life as a desk for Cecile's son.
Another prized piece is her son's desk, which Cecile made out of an old kitchen table. She fashioned a new top from wooden window slats from their old house in Makati. Then there's also her daughter's corkboard of photos, which is a repurposed old mirror; and another full-length mirror with an excerpt from The Little Prince Cecile handwrote herself.
ADVERTISEMENT - CONTINUE READING BELOW
READ: Take a Look at These DIY Home Projects by a Preschool Teacher and Her Family
No limits
How does one go about turning old items into repurposed home furnishings? Cecile advises browsing DIY websites for ideas. Get your feet wet by doing small projects. This will allow you to gauge your process and determine what kinds of DIY tasks work best for you.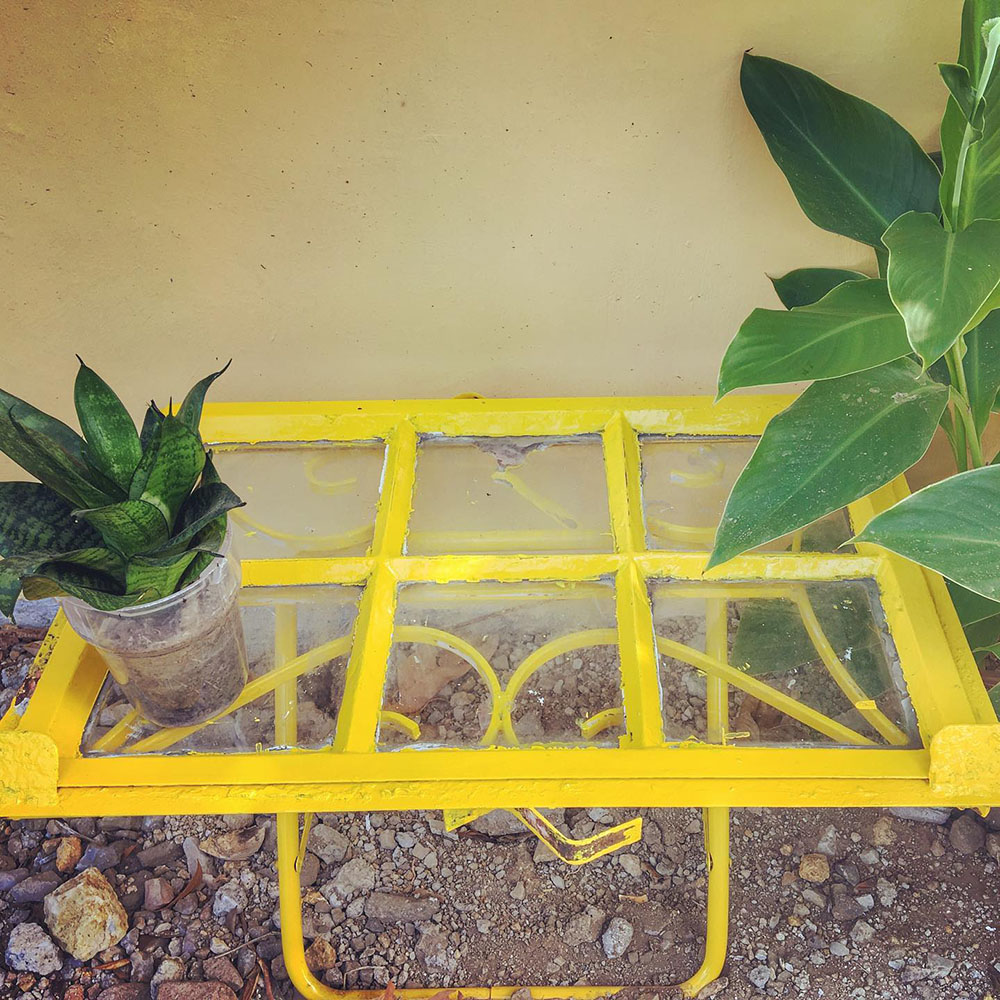 ADVERTISEMENT - CONTINUE READING BELOW
In photo: A fresh coat of bright yellow paint transformed this rusty window into an outdoor table.
"Let it happen naturally," Cecile states. "Repurposing old items should be a fun hobby. Upcycle only when you have time and energy. Don't force it. Like a river running into the ocean, just let it flow." It's also important to be aware of safety precautions when handling tools, but other than that, Cecile says there really are no rules. "The only limit is your imagination."
Do you have a DIY project you'd love to share? Send us a message on Facebook and we might feature you on Realliving.com.ph!
More on Realliving.com.ph
Load More Stories