Decorating
Indigenous Materials You Can Use Around the Home
These materials do more than prettify spaces as each one celebrates the abundance of our natural resources Photography: Unsplash | Pexels
There's something about décor and furniture pieces made with indigenous materials that make each item captivating. From the raw material used to create it to the craftsmanship that goes behind it, each item is a worthy addition to any space.
The Philippines takes pride in its rich natural resources which fuel different industries that provide livelihood to Filipinos. In recent years, the interest in handicrafts and working with raw materials have definitely improved, resulting in many homes being completed with standout pieces that are locally made.
5 Indigenous Materials You Can Bring Into Your Space
Whether you're looking into building a Filipino home or you're simply drawn to the beauty of our natural resources, here are indigenous materials you can work with:
Wood
ADVERTISEMENT - CONTINUE READING BELOW
ADVERTISEMENT - CONTINUE READING BELOW
Recommended Videos
A door made of solid wood instantly makes a first impression while a dining table made of Narra doubles as an accent piece in the dining area. There are different species of wood available in the Philippines—Narra, Acacia, Molave, Tanguile, and Gmelina, to name a few.
In a previously published article on Realliving.com.ph, Emerging Architects Studio (EASt), shares that each type of wood has its own advantages and disadvantages. In most of their projects, they usually work with Tanguile, Narra, and Mahogany. "Mahogany is the cheapest, while Narra is the most expensive of the three. We usually recommend Tanguile to our clients because it can be used for door frames, furniture, and stair treads," they share.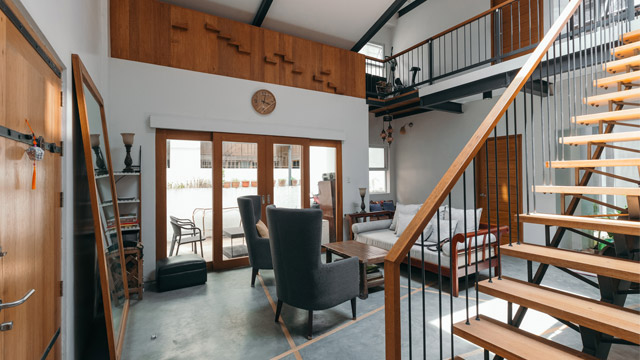 ADVERTISEMENT - CONTINUE READING BELOW
In the family home we featured above, EASt used Tanguile in most of the areas as it's abundant in Taytay, Rizal where most of the workers came from.
Natural Fiber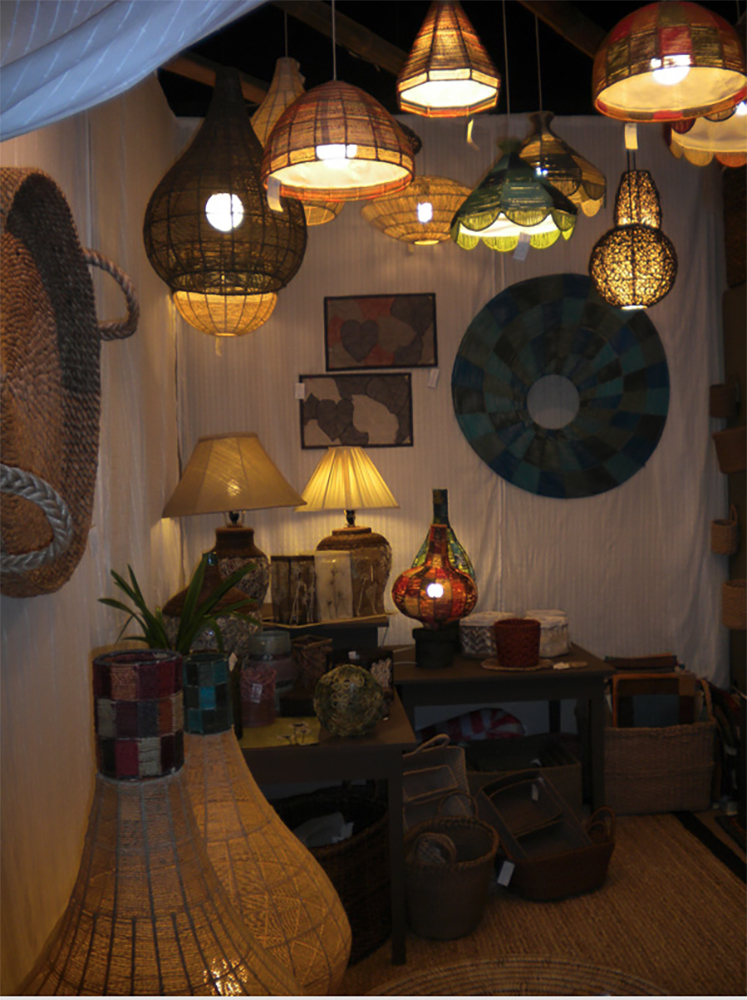 In photo: Various lighting pieces by Shelmed Cottage Treasures. Click here for details.
Who wouldn't be fascinated by rattan chairs, abaca décor, and lighting pieces featuring natural fibers? These not only add a distinct Pinoy touch to any space, they also give off that cozy vibe. The best bonus? These fibers are known to be durable and pliable, allowing manufacturers to create different pieces in varying styles.
ADVERTISEMENT - CONTINUE READING BELOW
In fact, an article on Manila FAME's Touchpoint referred to abaca as "the strongest natural fiber." Mary Mediatrix Villanueva, owner of Shelmed Cottage Industries, mentions the different processes one can do with abaca—"braiding, twisting, crocheting, weaving. And you can shape it, dye it into many colors, and be excitedly different in creative approaches."
This flexibility of the abaca has given birth to various products—from rugs and woven lamps, to carpets and dining essentials.
Rattan, on the other hand, is also another versatile material that's in-demand. In fact, we're sure you can still remember old family homes with rattan furniture such as chairs and stools. As another article on Touchpoint explains, "this rope-like material has been woven into our consciousness because of its numerous applications, as either structural support for furniture or as a solihiya pattern accenting a piece."
ADVERTISEMENT - CONTINUE READING BELOW
Over the years, we've seen artisans and manufactures come up with sturdy rattan furniture pieces and even fashion essentials.
Bamboo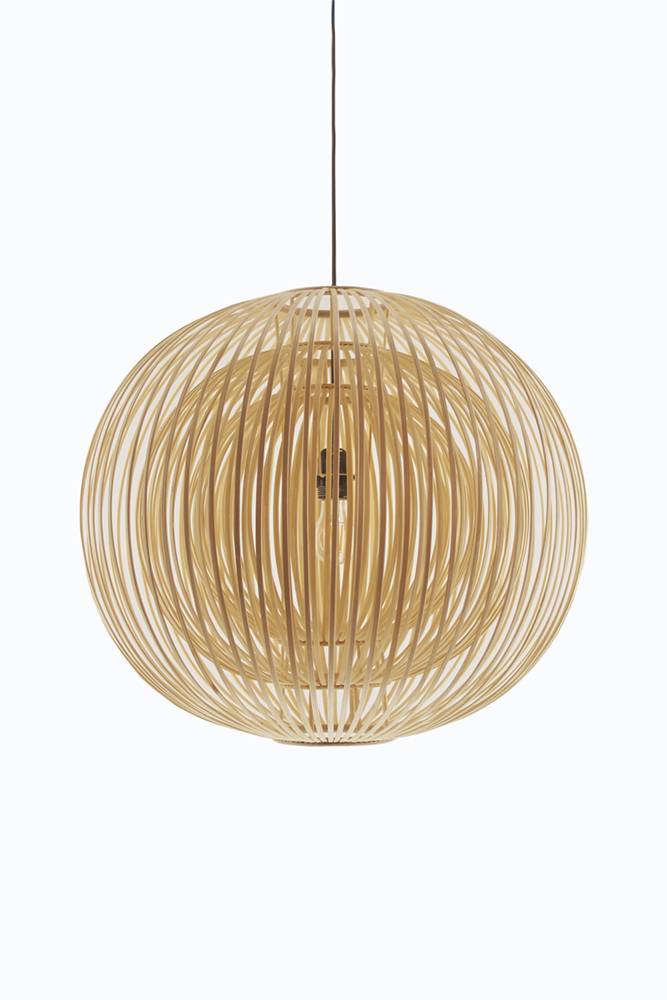 In photo: Bamboo Layered Ball Pendant Light (Natural) by Native Crafts & Arts. Click here for details.
Sustainable and environmentally friendly, bamboo is also used by many designers when crafting furniture and décor pieces for the home. To be able to come up with such beautiful pieces, the mighty bamboo goes through intense production processes. In another article on Touchpoint, Master Lin Cha-Han of Brilliant Bamboo Craft Co. Ltd., shares that bamboo is first processed into sticks, strips, and slices.
ADVERTISEMENT - CONTINUE READING BELOW
"Next, an anti-corrosion and mothproof treatment is applied. Since bamboo fiber contains high starch and it is a favorite food for insects, bamboo must be mothproofed before use. This includes greasing, drying, bleaching, fire prevention, and painting," he explains. Once these are done, each product goes through treatment and coloring as well.
Some of the pieces made from bamboo include sofas, beds, lighting pieces, and dining essentials, to name a few.
Shells
It's no secret that items featuring shells are surefire bestsellers. Often used as inlays and finishes, shells add an undeniable sparkle to any home—whether it's a hanging lighting fixture or catchalls used as tabletop décor. Capiz is the most popular shell used by many manufacturers in the market today, using the material to create home and fashion accessories.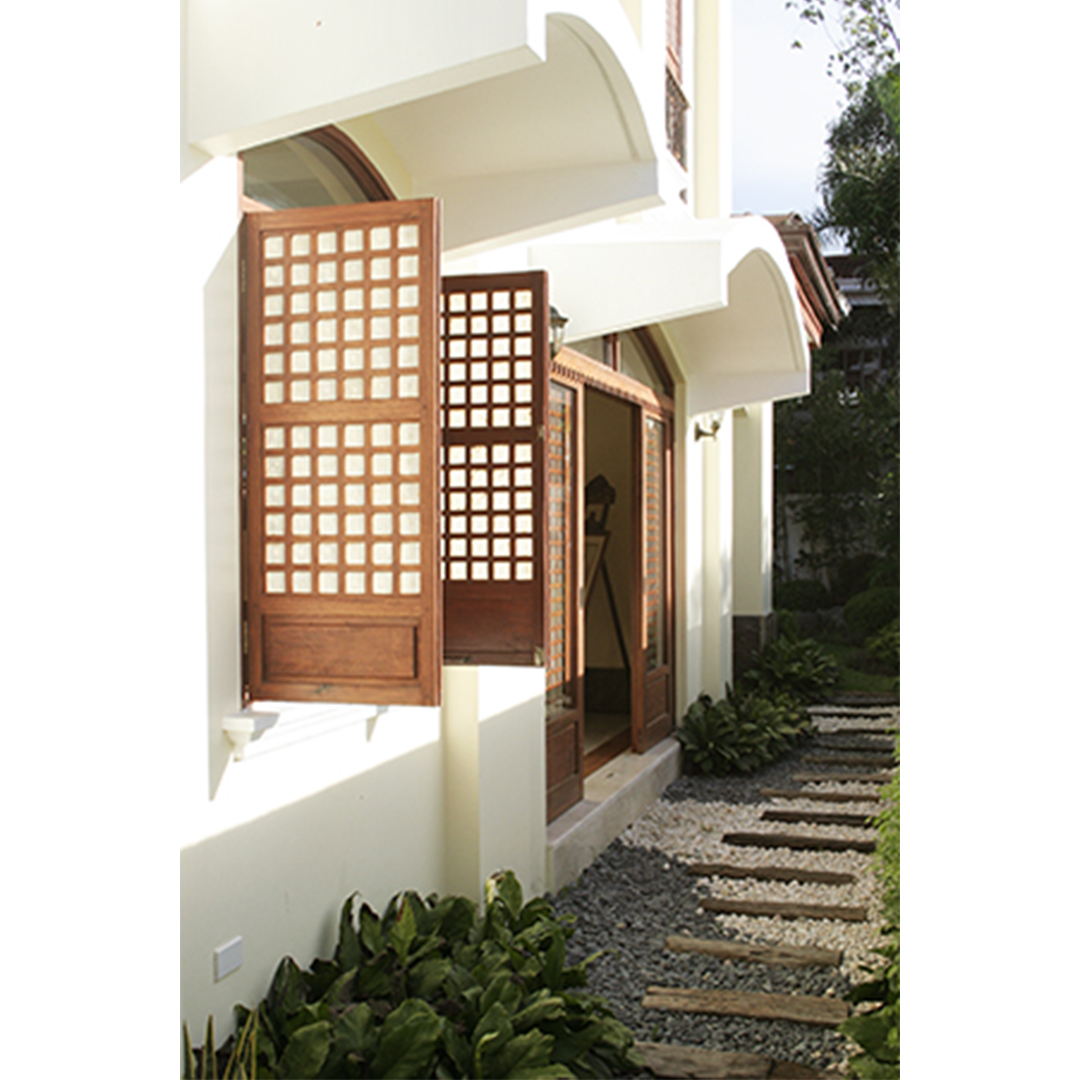 ADVERTISEMENT - CONTINUE READING BELOW
In addition to accessories and décor, some homeowners and designers also use it to spruce up doors and windows, similar to the execution seen in a home we featured above. Capiz windows and sliding doors complete its contemporary Filipino vibe.
Stone and Clay
According to an article on Touchpoint, "there is a perfect imperfection to pieces made of these materials." Pumice is often made into vases and bowls while many prefer bringing in clay pots, especially those who love gardening. There are also crafters and designers who create dining sets using stone.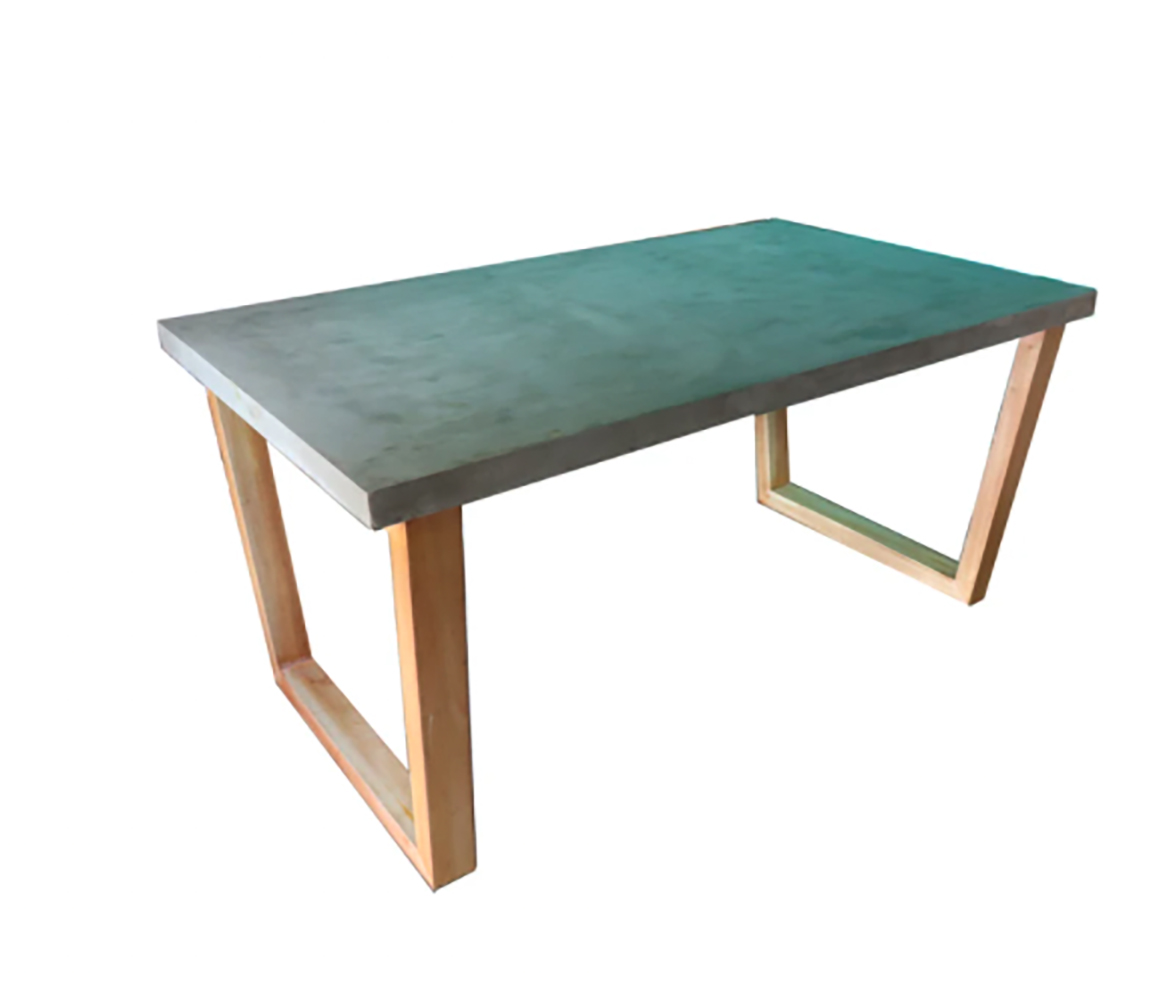 ADVERTISEMENT - CONTINUE READING BELOW
In photo: Cemento Dining Table, Php47, 775.00, available at Dedipo
Some might shy away from using stone and clay as these materials may seem too edgy, but when balanced out with other materials, it can help you achieve a sleek, classic Pinoy home.
More on Realliving.com.ph
Real Living is now on Quento! Enjoy more of our stories by clicking here to download the app.
Load More Stories