Decorating
9 Amazing Ideas From Home Offices And Work Spaces
Get out-of-the-box decorating ideas from a fashion designer, pottery artist, home schooling mom, and a wood crafter, who all work from home Photography: Dairy Darilag
With the traffic situation in the Metro getting worse every day, it is no surprise that many of us opt to work at home.
But having your own home office (or home school) doesn't mean that you have to put up cubicles and fluorescent lights in a spare room. You can still make your home office look like a home—cozy, stylish, but still efficient. Here are some amazing work spaces to use as pegs. 
Use furniture that doesn't look "office-y."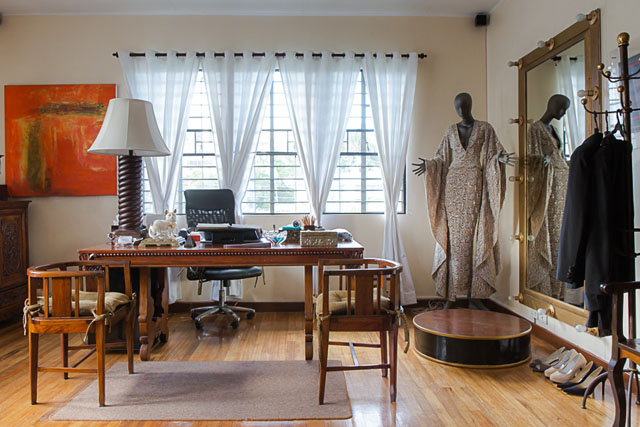 You can use an office swivel chair for comfort, but you don't have to settle for laminate office desks. In popular fashion designer Frederick Peralta's home atelier, he used a six-seater dining table as a desk. A seven–foot-tall mirror and a platform are provided for clients' dress fittings. It is also the most well-ventilated rooms in the house. "Malakas ang ventilation, so you don't really need to use air con every day," says Frederick.
ADVERTISEMENT - CONTINUE READING BELOW
Create a seating area for guests.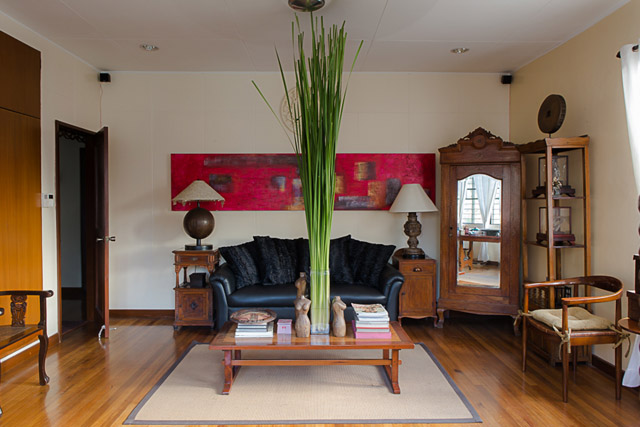 Frederick entertains clients frequently in his atelier, so he created a special seating area for them with a black leather sofa, aparador, and a long red painting by Doltz Pilar. 
To see more of this home, click here. 
Mimic an actual study area or school room.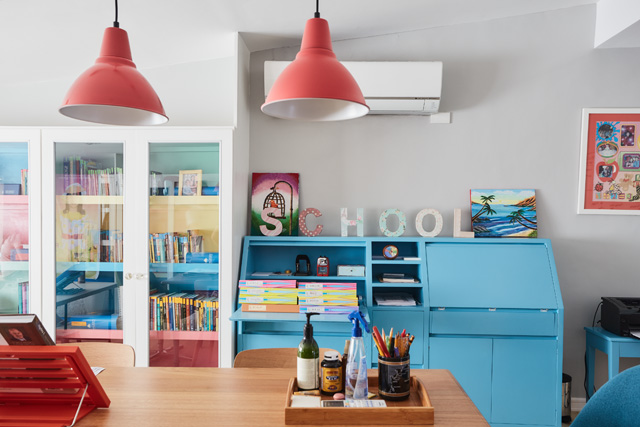 ADVERTISEMENT - CONTINUE READING BELOW
Homeowner couple Dawn and Jeff home-school their children, so they asked interior designer Van Acuna to transform a portion of their attic into a vibrantly colored schoolroom. This home-schooling room has a long, study table for school work and projects, bookshelves, and storage for art materials. The blue desk is a precious piece that Dawn owned as a child. 
Make the study area as visually stimulating as possible.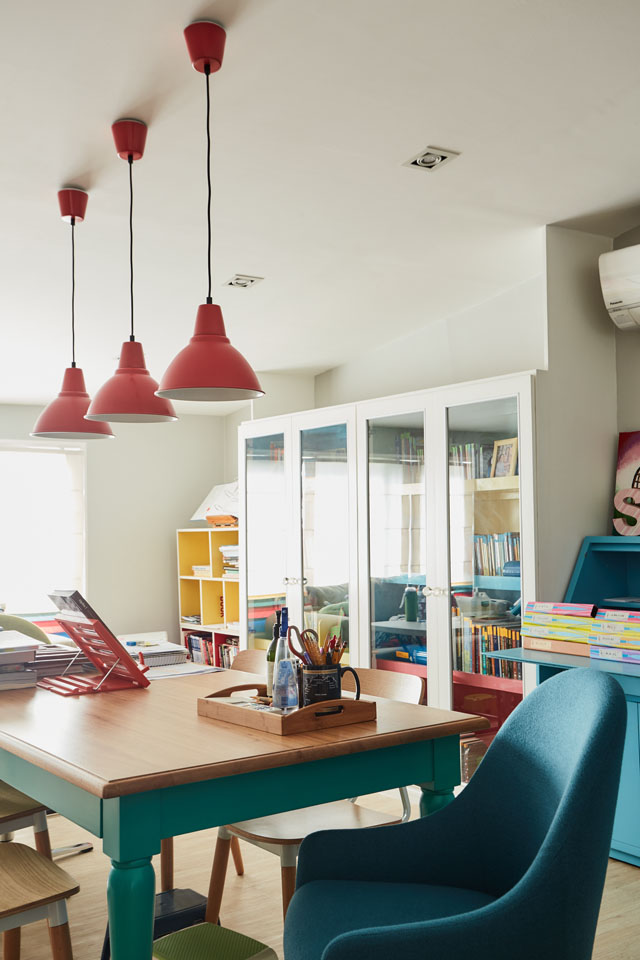 "That was also renovated before. Pero inimprove ni Van. That's the most colorful room," says Dawn. This homeschooling room has a primary-color palette fit for grade-school children, and even the inside of the book cabinet was color-coded. The bright blue chairs are from Dimensione. 
To see more of this home, click here. 
Assign areas per task.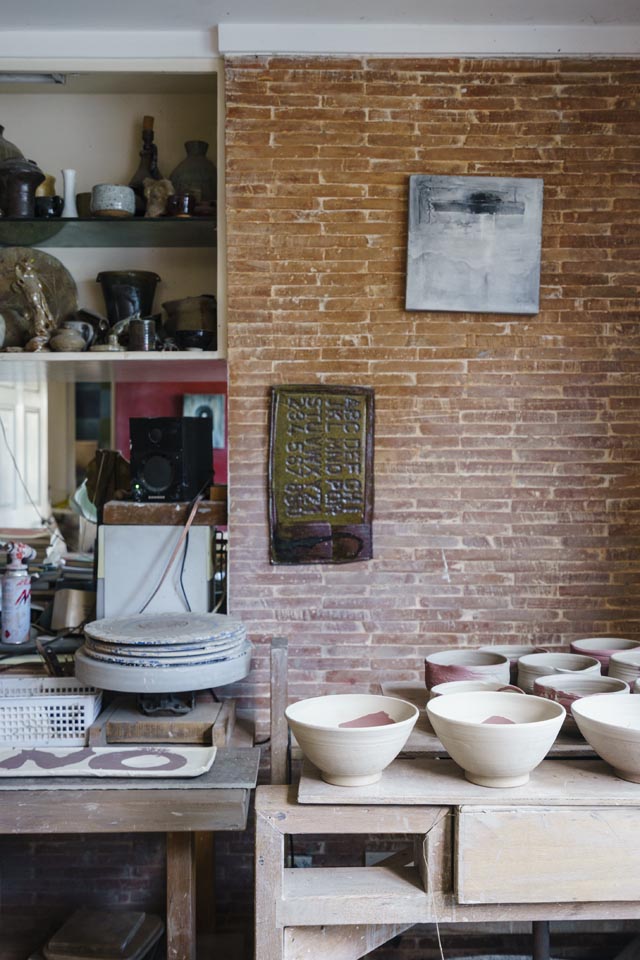 ADVERTISEMENT - CONTINUE READING BELOW
In his pottery studio at home, artist Joey de Castro set aside specific areas for mixing clay and glazes, an area for storing pottery pieces meant for the kiln, and potters' wheels (this is where he holds his classes). 
Set aside a shelving system for storage.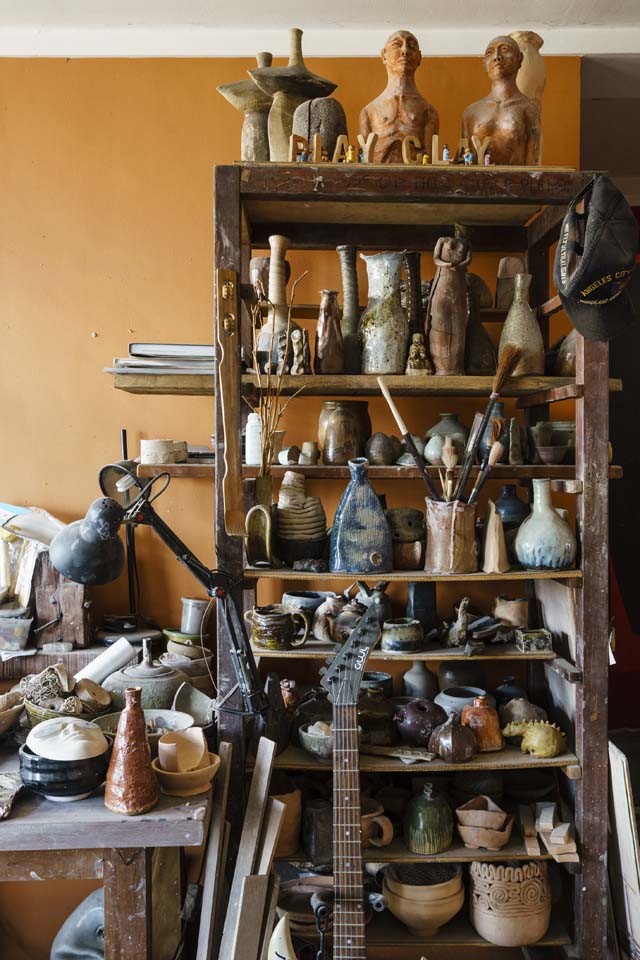 This open shelf next to the area with the potters' wheels stores various works by Joey and his students. On the worktable are containers filled with cutters and clay sculpting tools. 
Personalize the space.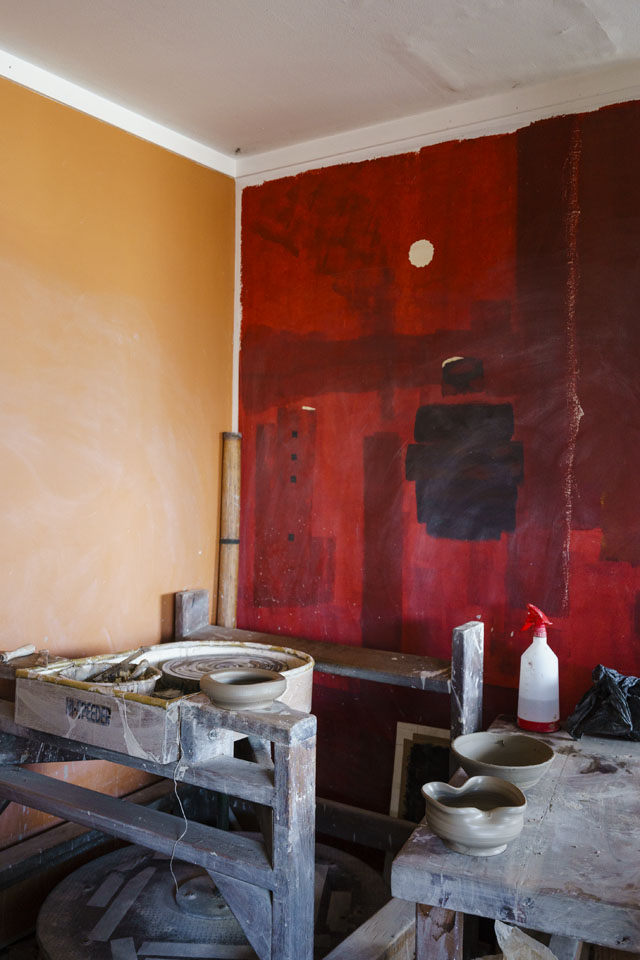 ADVERTISEMENT - CONTINUE READING BELOW
Joey himself painted the red, yellow, and black murals on the pottery studio walls. He also hangs small paintings by Gus Albor and Tina Fernandez throughout the studio. 
To see more of this home, click here. 
Be an open-and-shut case.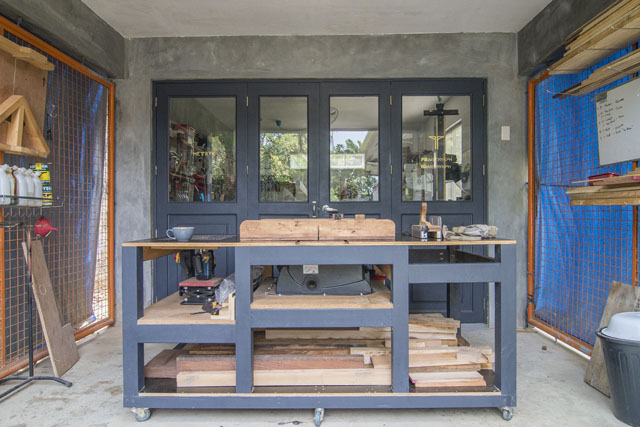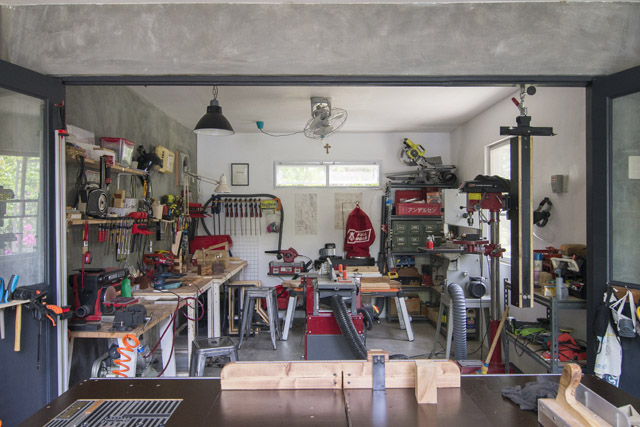 Miguel Habito, the wood artist behind Metryk PH, set up his own enviable woodworking shop within his family compound. In a garage-like area, Miguel houses his various woodworking power tools—band saws, jigsaws, planers and the like. When he is not working, he simply draws the folding doors shut to keep the equipment out of sight. 
ADVERTISEMENT - CONTINUE READING BELOW
Organize small tools and items in one area.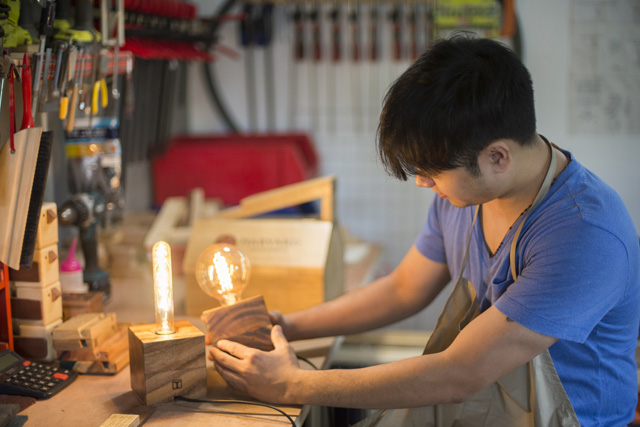 Miguel's woodworking and joinery tools are kept in perfect order by the worktable, where he hangs them on customized shelves and ledges with slots. He also has an area where he stores excess chips and pieces of wood, which he always upcycles. "I usually create something out of excess pieces of wood instead of throwing them away," he says. 
More on Realliving.com.ph
Load More Stories
---