Decorating
5 Must-Read Tips For Kid-Friendly Christmas Decor
These helpful hacks can help you keep your pets safe, too! The holidays may be the time for office parties, college reunions, and get-togethers over drinks, but one thing is for sure—Christmas has always been and will always be for the kids. It's all about making sure they are in safe place where they can have a lot of fun. To help you out, here are a few ideas to help you keep your home secure so you can avoid accidents:
1. Invest in shatter-proof ornaments.

Even if Christmas balls and other décor pieces are hung up high, something can mistakenly send them crashing to the floor. To avoid boo-boos from glass, spend a few extra bucks for shatter-proof ornaments. Consider it as a long-term investment—since they don't break, they will surely last a lifetime!

RL Tip: Get shatter-proof ornaments here.  
2. Give the kids something to play with.
Aside from asking them to make DIY ornaments, you can also put up decor items that will keep them entertained. A Christmas village with a working train or Ferris wheel will prevent them from distracting you in doing any last-minute chores.
ADVERTISEMENT - CONTINUE READING BELOW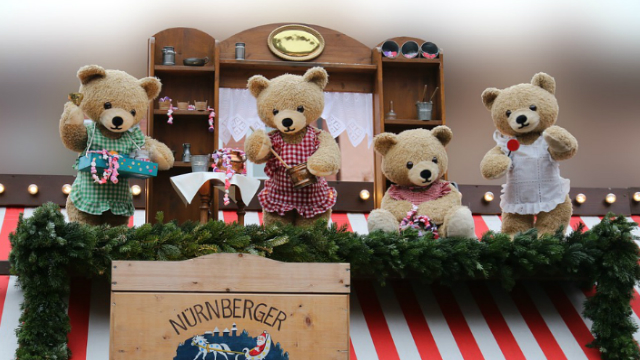 3. Dress stuffed toys in Christmas costumes.
To make sure your decor pieces are safe for kids to touch and carry around (since toddlers tend to run with things), try brightening up your home with stuffed holiday animals. They may not be the most elegant but they are charming enough to give your home a warm vibe.
ADVERTISEMENT - CONTINUE READING BELOW
4. Build a makeshift fence around the tree.
If you're the type who loves putting up giant trees, you can keep them from toppling over by surrounding the base in bigger, more heavy-duty gifts. Make sure the boxes are tall enough so the kids can't climb over it.
RL Tip: No large presents? Wrap your donation bins filled with clothes or spare boxes with books inside in old Christmas wrapping paper and use these instead.  
5. Keep wrapping materials out of reach.
Wrapping paper, gift bags, ribbons, and bows can suffocate or choke a child so it is best to keep these items out of their sight. After the presents have been opened, remember to remove all of the wrappings from under the tree or on the floor where they can easily grab them. 
More on Realliving.com.ph
Recommended Videos
Load More Stories
---