Decorating
10 Pieces to Help You Work From Home in Comfort and Style
Fill your home with furniture and décor that marry coziness and functionality. You're likely still working from home some days of the week. Whether you've already carved out a space dedicated to work or still prefer to set up a workstation in different parts of your home, you need these pieces that are both cozy and functional—without compromising good design. 
10 pieces for a cozy space for those working from home
1. Farmhouse table
The farmhouse table, with its rustic but homey appeal, not only serves as a beautiful dining area but also transforms into a versatile workspace. Position your dining table near a window to access natural light, which is flattering especially during virtual meetings.
2. An assortment of pillows
Scatter an array of plush pillows on your couch, chairs, and even your bed to create inviting nooks for relaxation. Choose a mix of textures and patterns to add visual interest. Pillows also offer an opportunity to experiment with colors and designs without breaking the bank. 
ADVERTISEMENT - CONTINUE READING BELOW
Easily switch things up by buying a variety of pillow cases such as these neutral and textured ones, available on Lazada.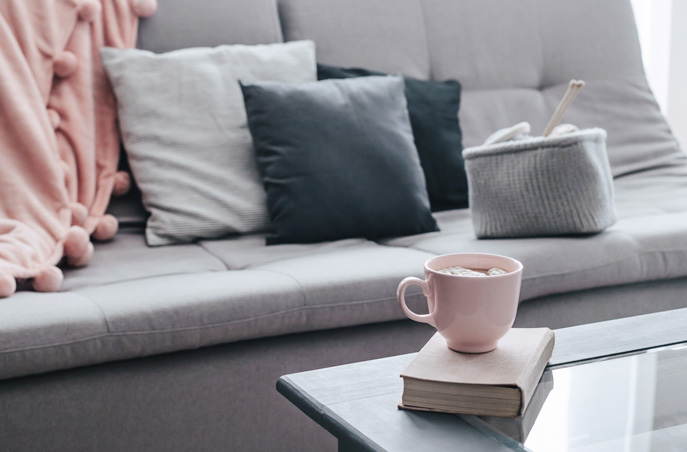 3. A cozy couch 
In the age of webinars, virtual meetings, and conference calls, a comfortable yet stylish couch is non-negotiable. Look for a couch that is both comfy and photogenic. Check for plush cushions, soft upholstery, and ample seating space.  
Also read: This Modern Minimalist Home in Pangasinan Blends Indoors with the Outdoors
4. A bedframe with a sturdy headboard
Who hasn't yet tried working from bed? Incorporate practical elements that promote focus and comfort. Invest in a bedframe with a sturdy headboard that provides ample back support. As an alternative, prop up a few soft pillows to create a cozy backrest, allowing you to comfortably tackle emails or finish reports. Just remember to maintain a healthy balance between work and rest, as the bedroom is meant primarily for relaxation. 
Perhaps it's time to replace your pillows. Get new ones from Emma Sleep.
Watch this video to see some design inspirations:  
5. Ambient lighting 
Consider warm and soft lighting options such as floor lamps, string lights, or table lamps with dimmable settings. These not only provide a soothing glow but also add a touch of elegance to your surroundings. The right lighting can instantly transform your home into a retreat, making it ideal for unwinding after a long day or setting up a peaceful work environment.  
ADVERTISEMENT - CONTINUE READING BELOW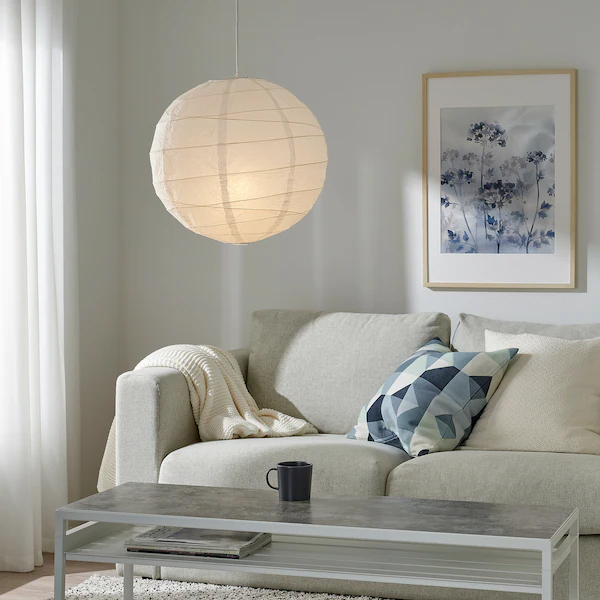 6. A reading nook  
A comfortable armchair or chaise lounge paired with a small side table for your favorite drinks sets the stage for hours of reading. Add a soft throw blanket and a few decorative bookshelves, and you'll also have a professional-looking background for video calls. 
Also read: A Scandi-Style Makeover for a Bare 65sqm Condo Unit In Pasig City
ADVERTISEMENT - CONTINUE READING BELOW
7. Indoor plants 
Incorporate indoor plants or a small potted garden to infuse your home with a refreshing burst of greenery. Plants not only help purify the air but also create a serene atmosphere that promotes both relaxation and creativity. Whether you opt for flowers or succulents, indoor greenery adds an element of natural beauty to your living space.
Place your plants in textured pots, available on Lazada, for added visual flair.  
8. Snug blankets and throws  
These versatile pieces not only provide an extra layer of comfort but also serve as stylish accents that can instantly transform the look of your space. Drape a plush blanket over the arm of your couch, fold it at the foot of your bed, or keep one within easy reach of your couch or reading nook. Choose materials that evoke warmth, such as faux fur, chunky knits, or woven textiles. 
Grab some fluffy and velvety throws, available on Lazada.
ADVERTISEMENT - CONTINUE READING BELOW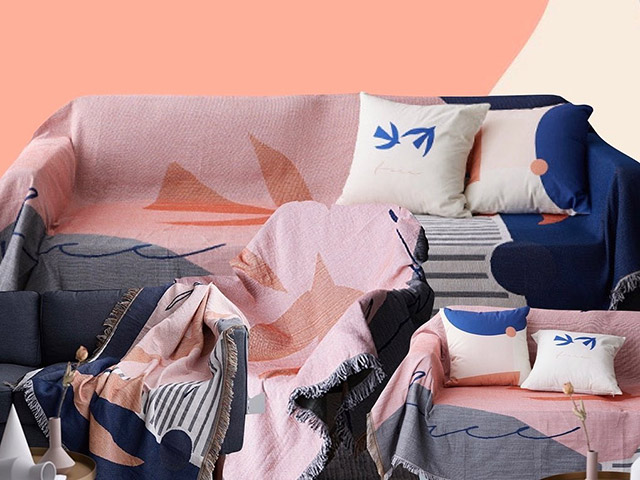 9. Aromatherapy and candles  
Fragrances like lavender, vanilla, or eucalyptus can help create a serene and calming environment that fosters relaxation and reduces stress. Place scented candles strategically around your home, such as on coffee tables, to infuse the air with soothing aromas. Alternatively, invest in an essential oil diffuser to fill your space with invigorating scents.  
ADVERTISEMENT - CONTINUE READING BELOW
This candle warmer, available on Lazada, is also a table lamp.
Also read: Less is More in this Family's Bright and Spacious Townhome
10. Wall art and personal touches  
Complete the cozy transformation of your home by adding personal touches that reflect your unique personality and style. Adorn your walls with art pieces, photographs, or decorative mirrors. These elements not only enhance the aesthetic appeal of your home but also create an emotional connection to your space. Whether it's a gallery wall of cherished memories or a statement piece that sparks conversation, incorporating personal touches adds depth and character, making your home a true reflection of who you are.  
These affordable, Nordic-inspired prints, available on Lazada, may just grow on you.
FAQs about creating a cozy home for WFH folks  
How can I make my home more comfortable for both work and relaxation? 
Use versatile pieces like a dining table that can convert into a workspace, a cozy couch for virtual meetings, and comfortable pillows to enhance the overall comfort of your space. 
ADVERTISEMENT - CONTINUE READING BELOW
What are the benefits of having indoor plants in my home?
Indoor plants not only add aesthetic appeal but also help create a calming atmosphere. Greenery, whether in the form of potted plants or a small indoor garden, infuses your living space with a touch of nature that promotes relaxation and creativity. 
How do I choose the right pillows for my home?
Opt for a mix of textures and patterns that complement your existing decor. Experiment with different sizes and shapes to create inviting spaces and inject a touch of your personality into your living areas. 
Can I work comfortably from my bed without compromising my sleep quality?
While working from bed occasionally can be convenient, it's essential to strike a balance between work and rest. Invest in a bed with a supportive headboard, prop up soft pillows for back support, and ensure you maintain boundaries between work and rest to preserve sleep quality. 
ADVERTISEMENT - CONTINUE READING BELOW
What's the secret to creating a truly inviting and comfortable home?
The key to a cozy home lies in the seamless fusion of style and functionality. Incorporate essential pieces like versatile furniture, soft accents, ambient lighting, and personal touches that resonate with you, ensuring your home becomes a sanctuary of comfort, productivity, and inspiration. 
More on Realliving.com.ph
Load More Stories