What Would a BTS-Inspired Bedroom Look Like?
Taking inspiration from the septet's songs, Mod&Noble's designers came up with functional and cozy bedroom designs Whether you're a fan of K-Pop or not, chances are, you've heard about BTS and their songs. The boy band from South Korea has dominated the charts and rightly so, as their discography features not just different genres, but lyrics that highlight feelings and issues many of us can relate to as well. This is the reason why Mod&Noble Design Studio's recently concluded design challenge focused on how the group's songs can be used as inspiration in giving a bedroom a makeover.
"One of our company goals is to promote continuous growth for career improvement as we believe this is one of the keys to becoming a successful interior design company. As a teaching company, every bit of experience is a learning experience and success is earned through hardship and willingness to learn," explains Mod&Noble's co-founder and marketing director, interior designer Roy Javier.
For the BTS challenge, three of the company's young designers chose songs they will take inspiration from and a member of the group as their pretend-client. From researching about each member's personality and hobbies to studying the meaning of their chosen song, they were able to come up with a design that not just captures the message of the song but creating a space that their "clients" would love to own.
After weeks of preparation and research, the designers came up with the following designs:
Bedroom designed for Jin, inspired by Epiphany
Designed by RJ Caysip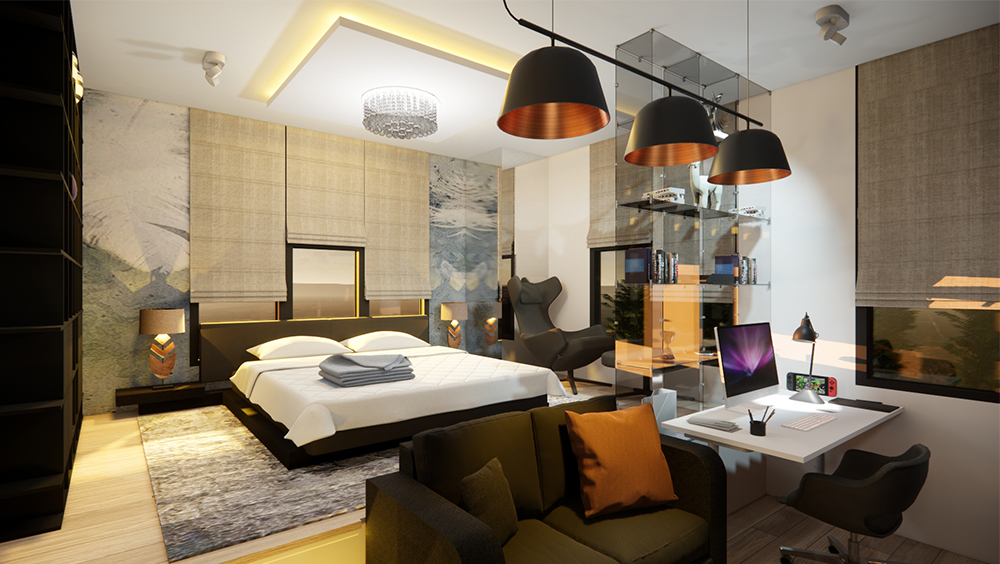 ADVERTISEMENT - CONTINUE READING BELOW
For this bedroom, RJ's concept revolved around the phoenix, which symbolizes rebirth and new life. To create a space that's perfect for moments of epiphany, RJ brought together neutrals, dark tones, and sleek furniture to achieve a modern yet inviting look.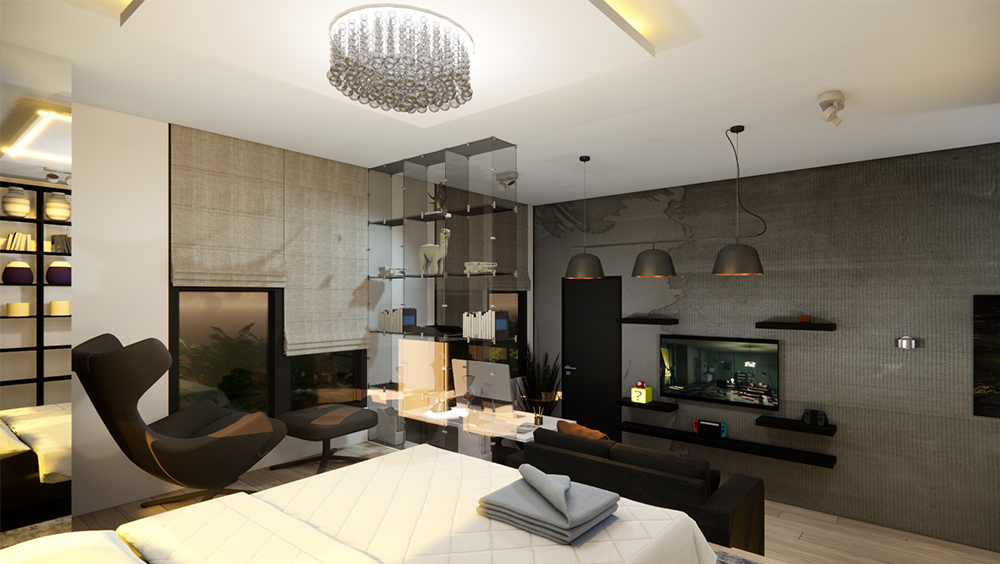 To maximize the space, the designer gave the client a space that allows a balance of work and play—with a lounge area for playing games and watching TV; and a desk and shelf for working.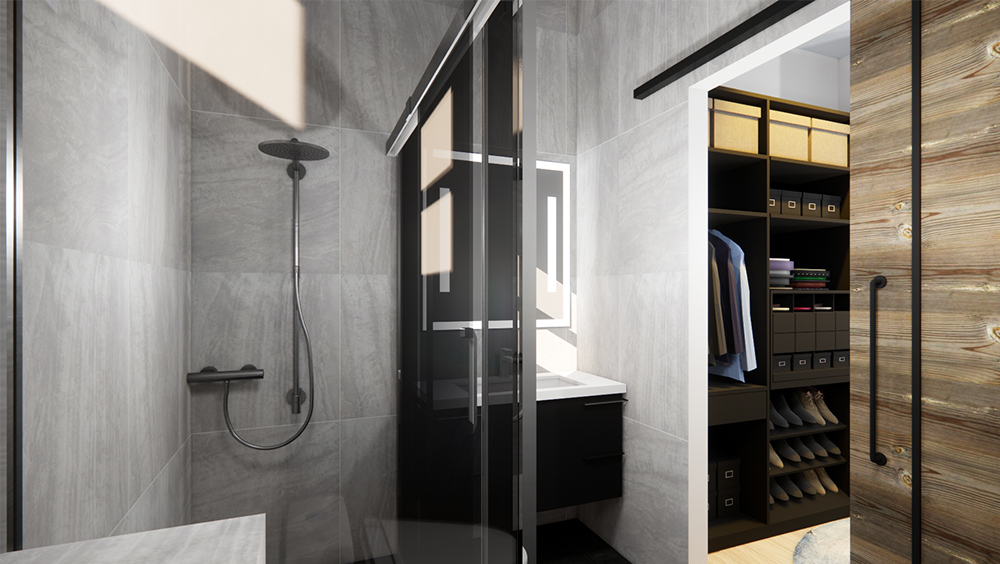 The walk-in closet and bathroom are located next to each other, a clever use of space that makes it easier for the client to move around the room.
Find similar pieces at Our Home.
Bedroom designed for Jungkook, inspired by 2! 3!
Designed by Ryndell Villanueva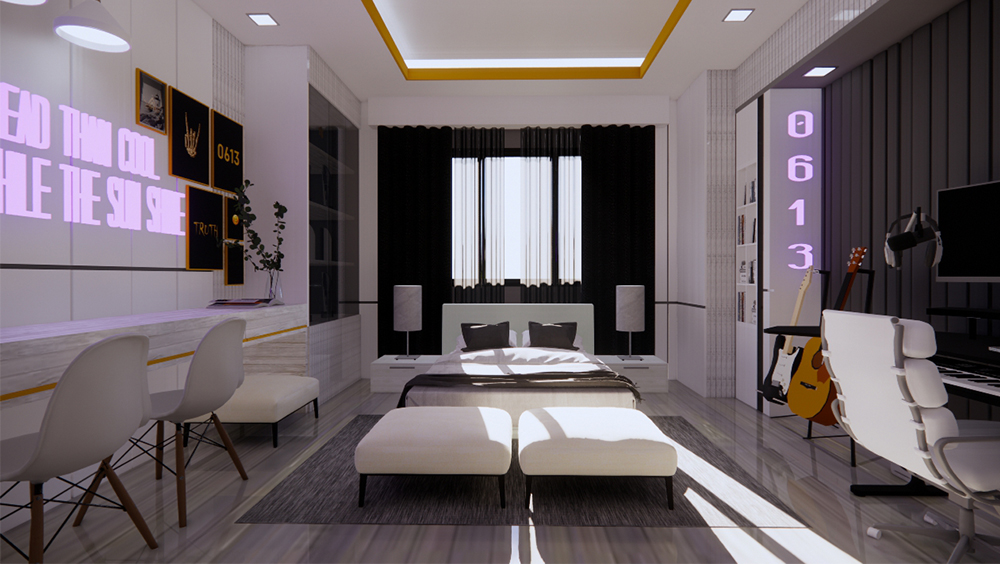 2! 3! is a song about hoping for better days to come despite the challenges that come our way. To create a bedroom for Jungkook inspired by the song, the designer came up with a Korean-Luxe style that showcases not the just the client's personality but multifunctional nooks perfect for his hobbies, too.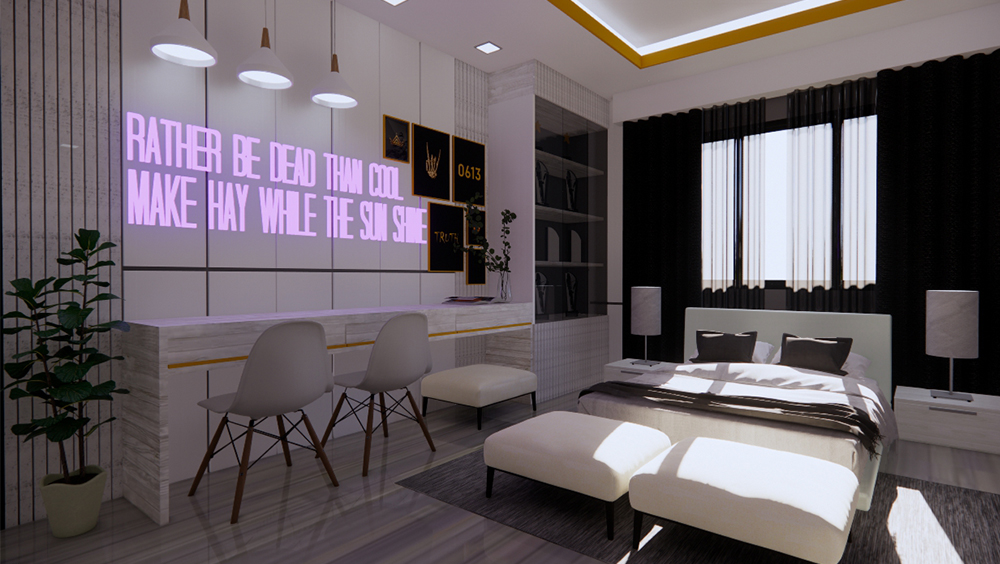 ADVERTISEMENT - CONTINUE READING BELOW
The color palette is dominated by gray, with gold as accent color. To further personalize the design, Ryndell also included LED lights as well accents in phrases and dates reminiscent of the client.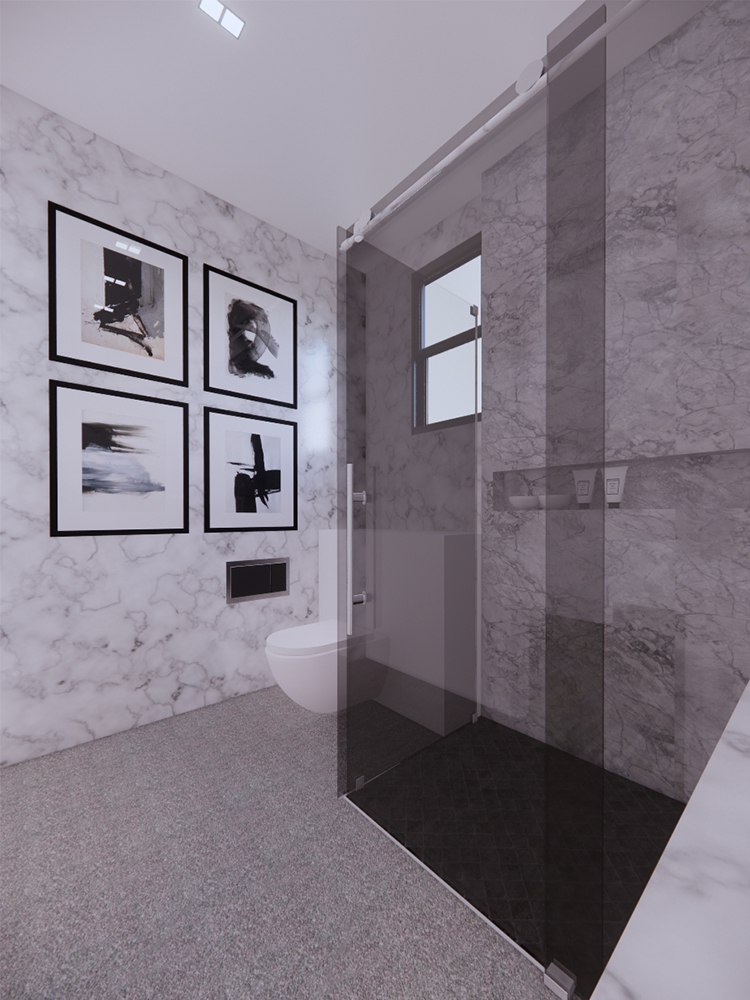 The bathroom is sleek and modern, with framed paintings on the wall which allude to Jungkook's passion for art.
Find similar pieces at Our Home.
Bedroom designed for RM, inspired by Dynamite
Designed by Pauline Ocampo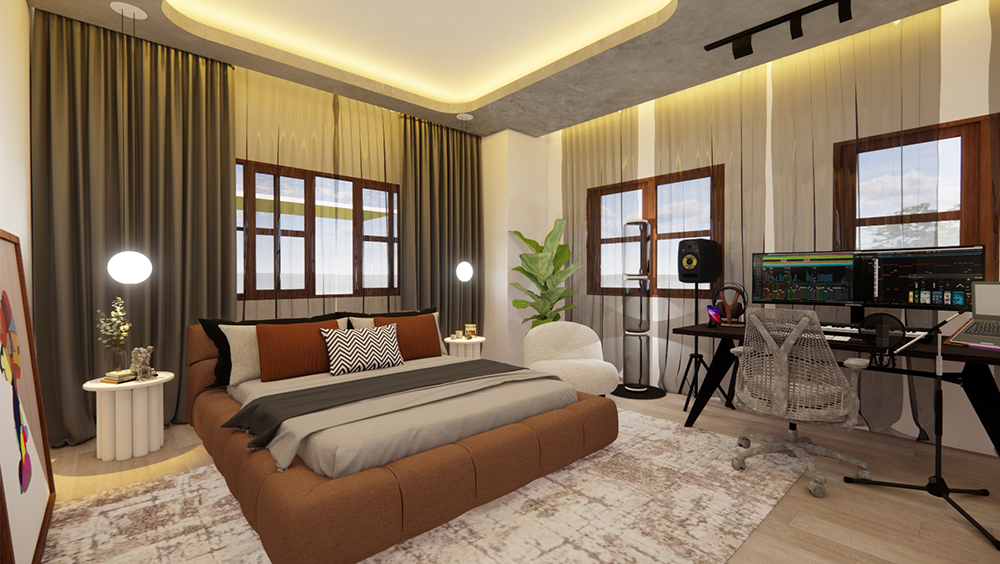 It's no secret that Dynamite is the top song of 2020, with its uplifting beats and easy choreography. With RM, the group's leader, as her pretend-client, Pauline thought of a cozy pop concept that features a mix of retro aesthetic and contemporary pieces.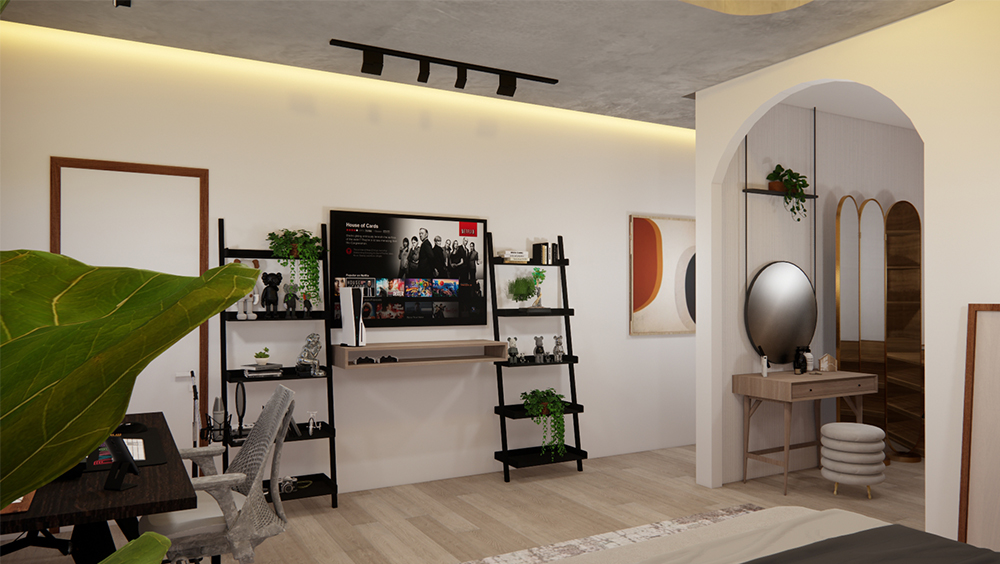 Pauline made sure to incorporate a work area for RM where he can compose songs and a shelf for his books as well.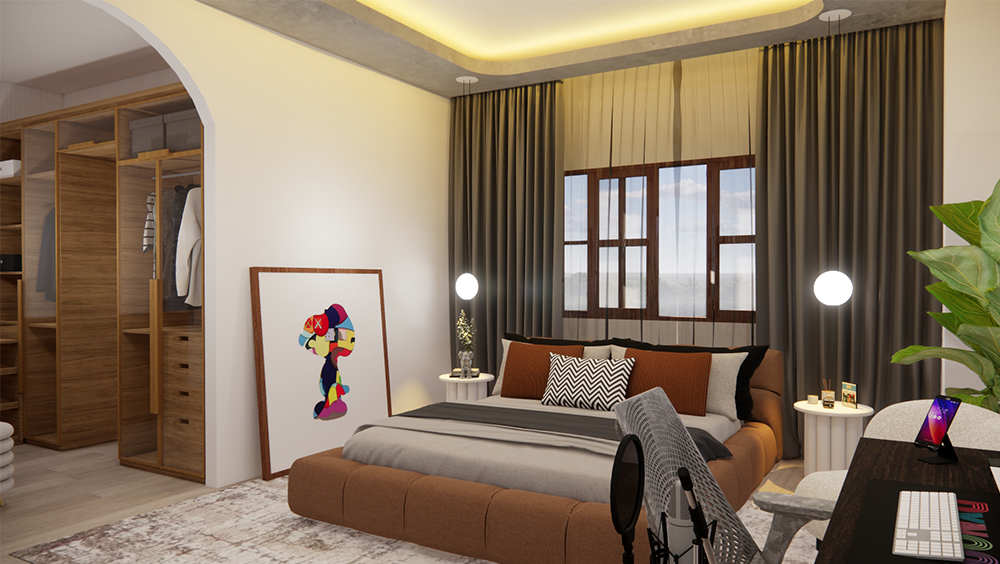 ADVERTISEMENT - CONTINUE READING BELOW
Homey with a Mid-Century ambiance, the bedroom looks luxe yet inviting, with striking pieces that add to the overall appeal. The arched entryway leading to the bathroom and walk-in closet is also captivating.
Find similar pieces at West Elm, B&B Italia, and Our Home.
Ready for your own home makeover? You can get in touch with Mod&Noble Design Studio on Facebook: facebook.com/ModandNobleDesignStudio.
More on Realliving.com.ph
Load More Stories