Building & Renovating
This Cool, Modern House Can Be Built In 6 Hours
A new building technology can create easy-to-build, flexible, sustainable, and earthquake-proof houses in less than a day! Photography: MADI Home Facebook page
You've probably heard of flat-pack furniture (hello, IKEA), but have you heard of a flat-pack house? The future of home construction is here with the flat-pack MADI Home, an "unfoldable living modular unit."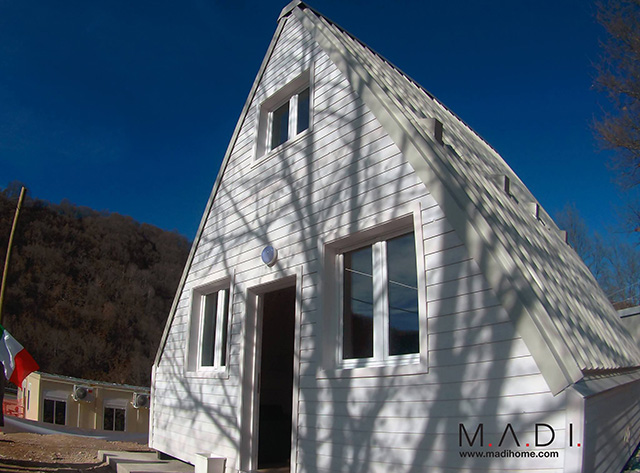 Designed by Italian architect Renato Vidal, the MADI is a tiny house structure that is packed and delivered flat, and then "unfolded" on site. Assembly takes less than a day, or as fast as six hours! Here are a few facts about this house:
It uses a revolutionary building technology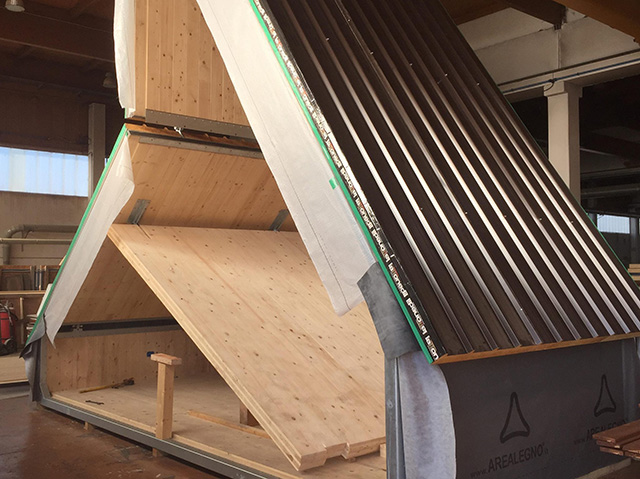 ADVERTISEMENT - CONTINUE READING BELOW
The MADI Home is delivered flat on its base, and then is "unfolded" on site (see below) using a crane into a standard A-frame structure on screw pile foundations. Afterwards, prefabricated sidings are added, and then windows and doors, and lastly, plumbing and electricity are installed.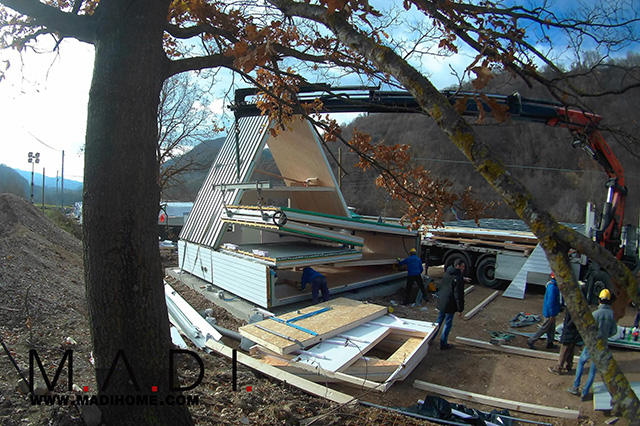 It can be used as a temporary relief shelter, and is earthquake proof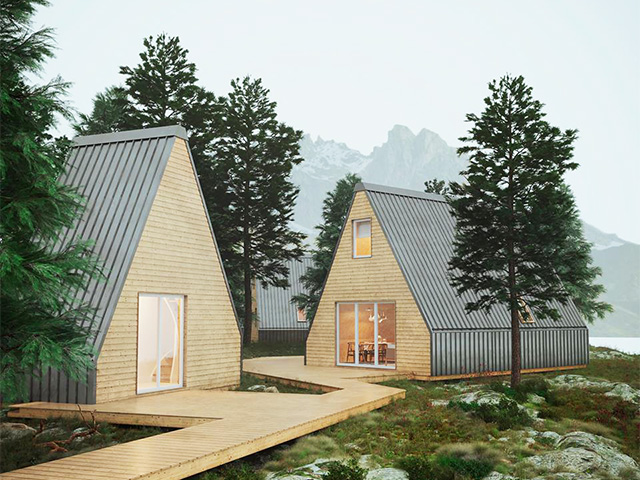 ADVERTISEMENT - CONTINUE READING BELOW
This house can be used permanently, or temporarily, as it can be disassembled and packed flat again, and then put into storage. Because of this, the house could be a great temporary relief shelter in disaster areas, and its galvanized steel frame makes it earthquake-resistant.
It's sustainable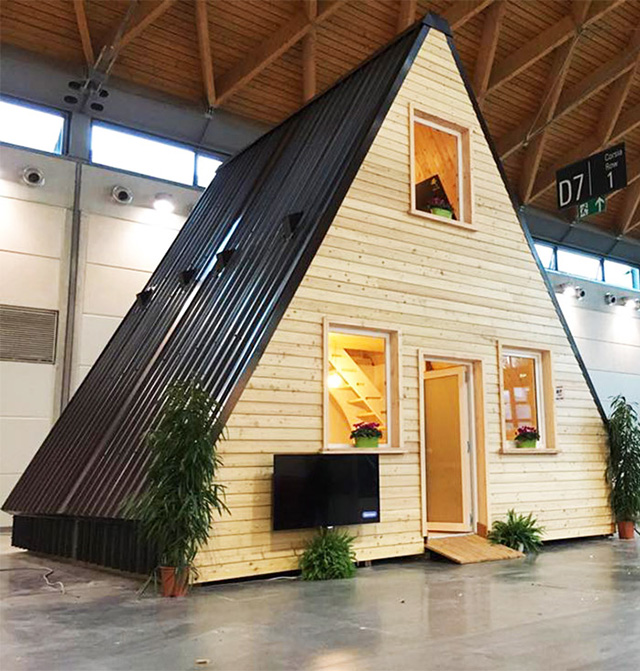 According to the MADI website, its foundation has no impact on the soil, and in terms of energy consumption, "the buildings are energy class B" and can be independent from electrical energy if solar panels are installed.
It is customizable to almost any style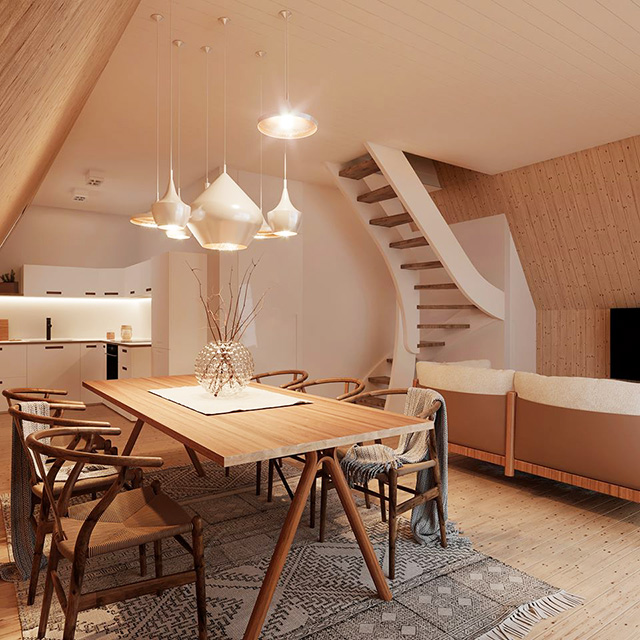 ADVERTISEMENT - CONTINUE READING BELOW
The MADI Home modules come in tiny home sizes, from 27sqm to 84sqm. The sidings can be customized in many finishes (meaning, your flat-pack house can be minimalist-modern or modern-country), and could even be replaced with glazing.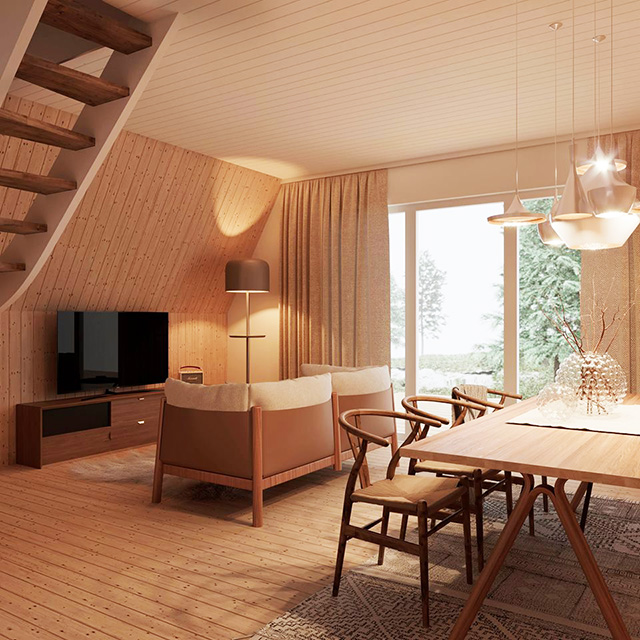 Contrary to the usual notion that tiny homes feel cramped, the A-frame structure makes the MADI Home appear spacious and comfy. Main living areas (living room, dining room, kitchen, and bathroom) are located on the ground floor, and a flight of stairs leads to the cozy, attic-type bedroom.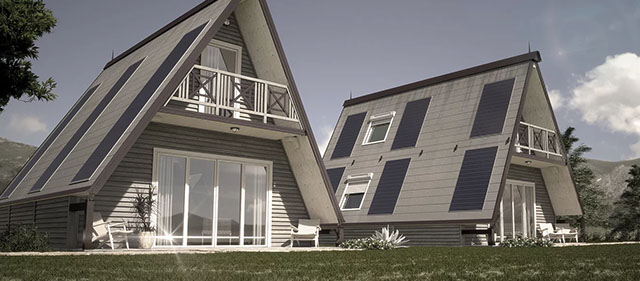 ADVERTISEMENT - CONTINUE READING BELOW
Some modules can even accommodate two bedrooms on the second level, and a portico and loggia that could contain a patio, balcony, and other outdoor areas (above).
MADI currently sells to other parts of Europe, the US, and Australia. Watch how the flat-pack house is built here:
PHOTOS MADI Home Facebook page
More on Realliving.com.ph
Load More Stories
---