Building & Renovating
Bungalow House Design Tips and Tricks to Maximize Space
Make the most out of your bungalow's space by applying these small-home ideas Photography: Shutterstock
Decorating small homes can get overwhelming. Every decision always comes with some sort of compromise: utilize all the areas but not too much that it's cramped, add your personal touches but keep it minimal and uncluttered, or lessen your furniture but get a lot of storage. Finding the balance can be challenging especially for those with no design expertise.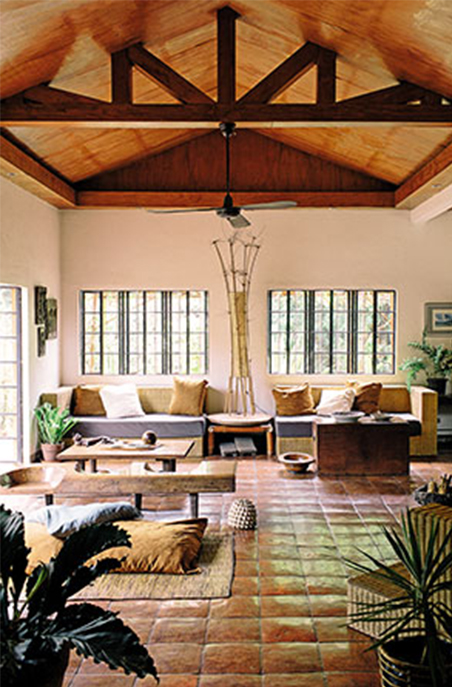 ADVERTISEMENT - CONTINUE READING BELOW
This can be especially frustrating for homeowners with a bungalow house design. They get all the benefits of a full house but with limited space. Sure, it would be easy to just add a second floor or blow out a few walls to add more room but not everyone has the option to renovate.
CONTINUE READING BELOW
Recommended Videos
READ: What You Need to Know About Small House Design
In these scenarios, the best solution is to utilize small-space design ideas. Though typically applied to smaller homes such as condos, the advice can apply to all spaces needing a little more room. Here, we list down some of our favorite small space tricks so you can start maximizing your bungalow space.
4 easy bungalow house design tips to help you maximize space:
1. Use vertical space.
Floor space is prime real estate in smaller homes. To avoid a space feeling cramped, it's best to take up less of that precious floor space. What's great about having a bungalow house design is potentially having more vertical space.
ADVERTISEMENT - CONTINUE READING BELOW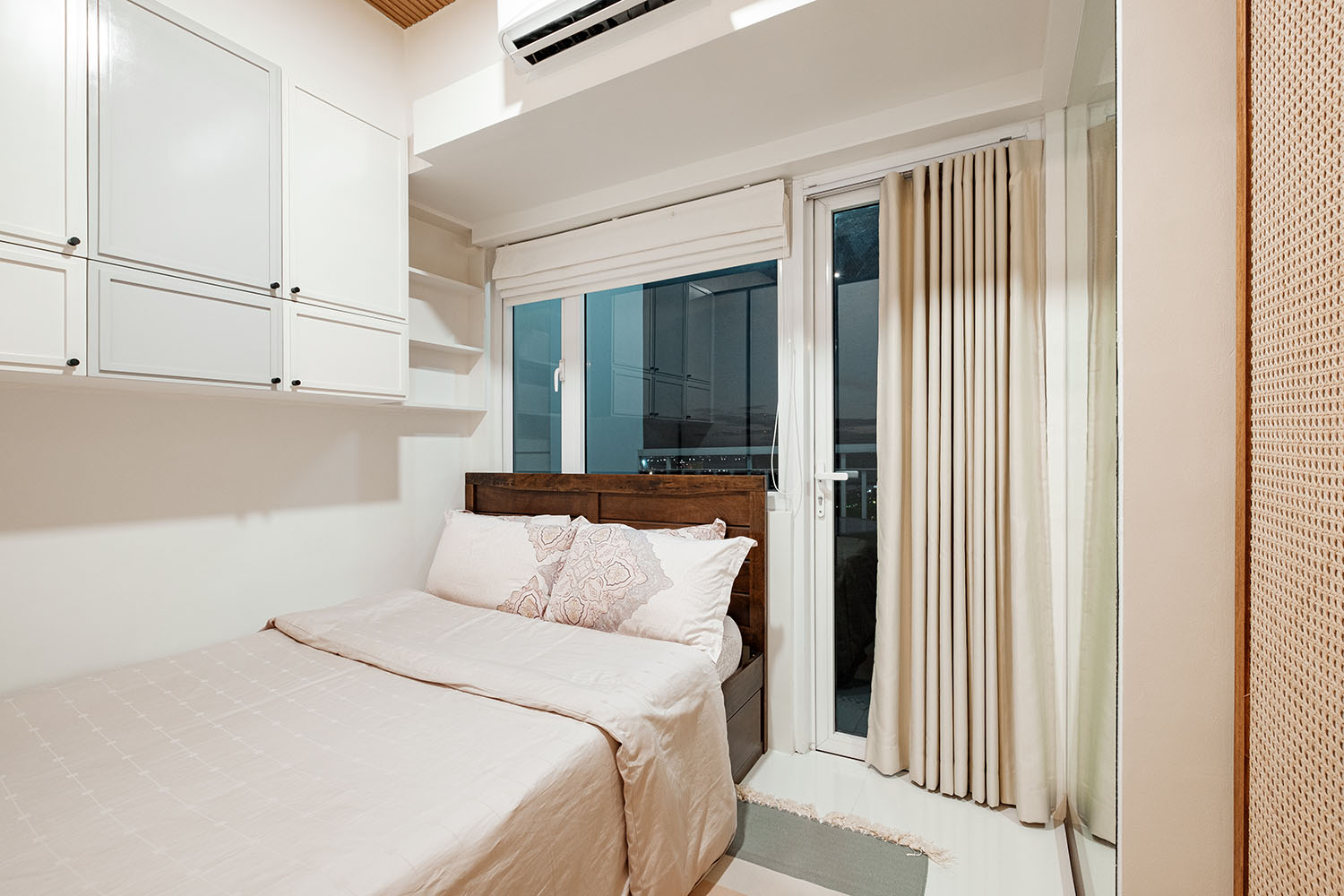 Unlike in condos, these houses are typically built with higher ceilings. So rather than taking up floor space, you can instead take everything upwards. Mount your TV to the wall to free up space taken up by TV consoles, use floating shelves instead of the separate shelving unit, or install overhead cabinetry in the kitchen or bedroom.
ADVERTISEMENT - CONTINUE READING BELOW
2. Create two rooms in one space.
One way to maximize a space is by doubling its function. Need a home office? Add one to your bedroom. Need a homeschool study? Utilize your living room. But how do you do that without sacrificing space or making it cramped? There are a few ways to do this in a bungalow house design: 1) use multifunction furniture and 2) divide your room strategically.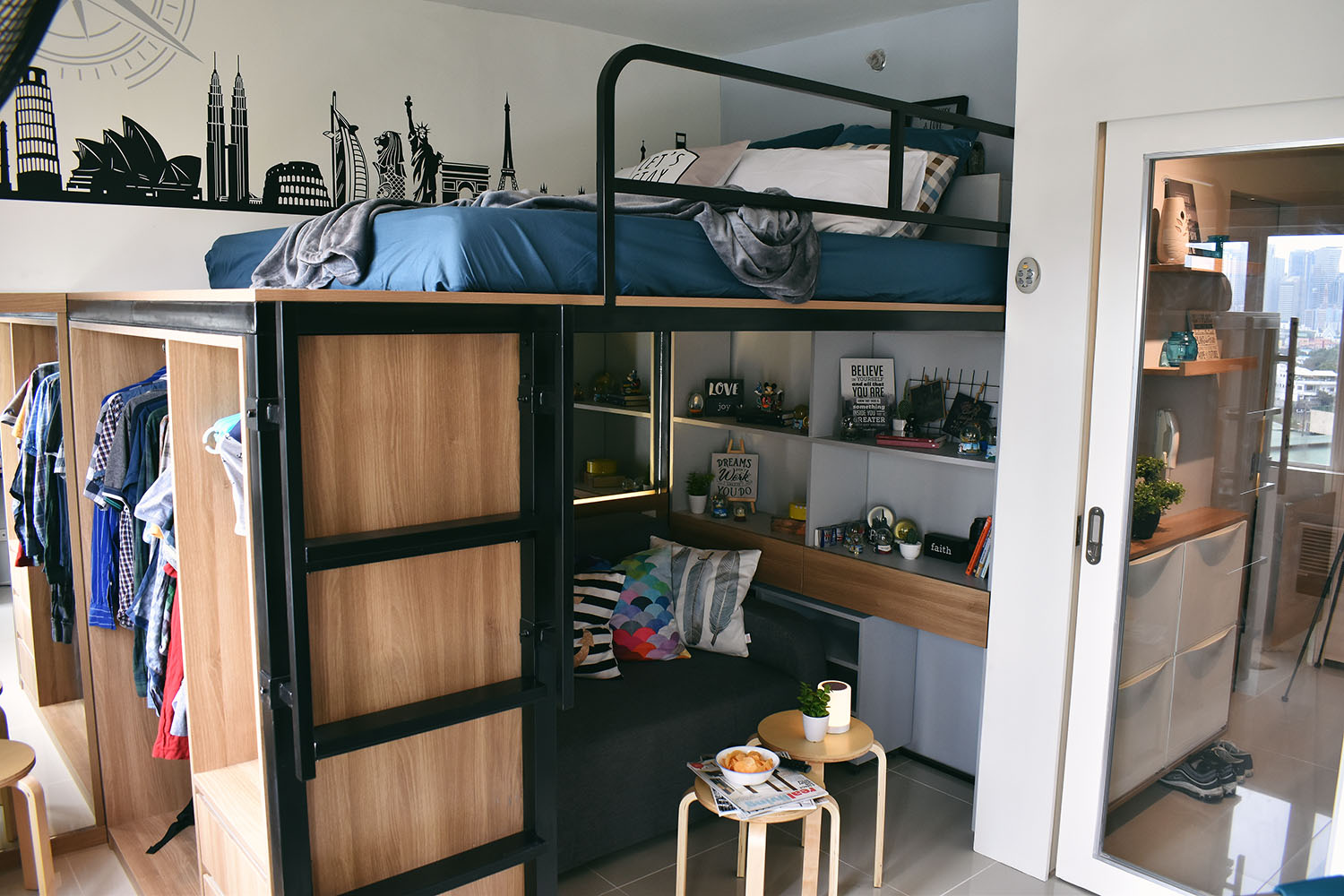 ADVERTISEMENT - CONTINUE READING BELOW
You can find multipurpose furniture pieces in the market today. For example, loft beds are great options when you need to add a workspace in your small bedroom. You can also customize furniture to fit your needs—create a wall mounted TV console unit that doubles as a work desk or other similar ideas.
READ: How Much Does it Cost to Build a Loft-Type Bed?
If you have a larger space but want to divide areas, you can do this by laying out your furniture strategically to mark the "boundaries." If you have an open floor plan in your living area, you can face your sofa away from the dining area to create a visual line separating the two space.
3. Utilize every space possible.
It is typical of bungalow house designs to have "sections" in the living areas rather than separate rooms. This results in ununiformed spaces with nooks that seems unusable either due to their size or shape. But don't disregard these spaces just yet. Use these nooks as opportunities to add areas you didn't think you had space for.
ADVERTISEMENT - CONTINUE READING BELOW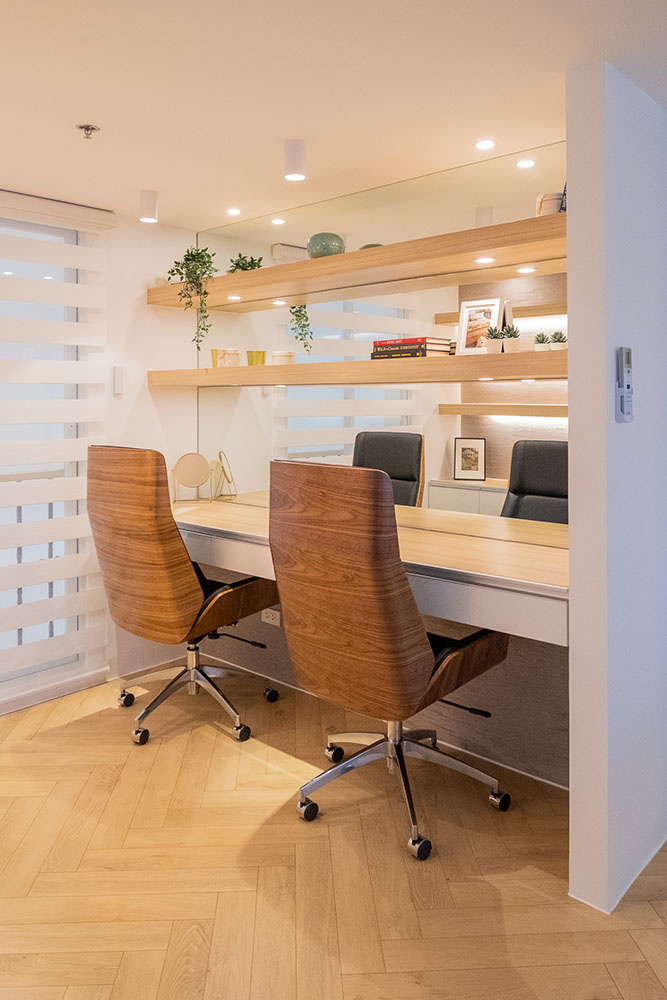 A curved nook in the front of your home is a great space to add extra seating and storage by adding a customized fitted bench. A random recessed wall may be the perfect space for your home office. The possibilities are limitless, you just need creativity (and maybe a little help from Pinterest).
ADVERTISEMENT - CONTINUE READING BELOW
The photo below shows a home office integrated with the bedroom. Click here to see more photos.
4. Edit, edit, edit.
Too much stuff can overwhelm a space. Style your home with the right amount of accent pieces and décor. You can even edit down on furniture. If you need seating for entertaining, don't go overboard by getting two sofas.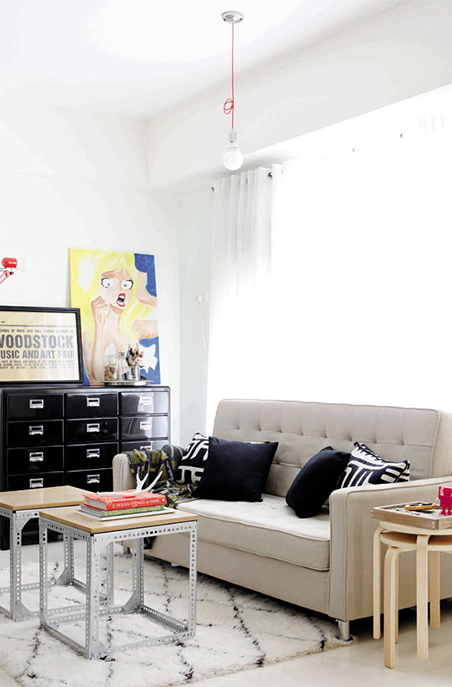 ADVERTISEMENT - CONTINUE READING BELOW
You can get one large one and storable extra seating such as foldable chairs. Design and decorate your home to your taste but have a discerning eye for what will bring life to your space or what can possibly take it away. Bungalow house designs have so much potential in this area but it's easy to go overboard when you think you have enough room.
Do you live in a bungalow? How did you design it? Share your ideas with us by messaging us on Facebook!
More on Realliving.com.ph
Real Living is now on Quento! Enjoy more of our stories by clicking here to download the app.
Load More Stories