Building & Renovating
7 Ways to Use Cement Tiles Around the Home
Can't get enough of those "Machuca tiles?" Here's how you can make these colorful pieces part of your space! Photography: Shutterstock (Main Photo)
While plain tiles add a sleek vibe to a home's aesthetic, patterned and colorful tiles can instantly liven up any interior style. These tiles are commonly seen in rustic-, country-, and Mediterranean-inspired spaces, but homeowners and designers have found ways to incorporate it in big or small homes to make any area more interesting.
In a previously published article written by interior designer Vera Villarosa-Orila, the designer clarifies that Machuca is a brand of tiles "synonymous to cement tiles." If you're considering working with cement tiles, she also explains that these tiles are pricier because each piece is "made with manual tile presses using organic color pigments that are mixed into Portland cement, then set and hardened naturally."
Cement tiles may not come cheap, but you get what you pay for. These tiles are known to be durable and can last a lifetime with proper cleaning and maintenance.
Ready to work with cement tiles? Here are 7 ways you can incorporate it into your space:
1. In the entryway
ADVERTISEMENT - CONTINUE READING BELOW
Welcome your guests with an entryway to remember! You can define the entryway of your home with cement tiles in a striking color or with a captivating pattern that will surely impress your guests. An article on houzz.com also explains that since the entryway receives heavy foot traffic, using durable tiles is a must.
2. As an accent wall
In addition to paint and wallpaper, Machuca tiles can also be used to create a beautiful accent wall. Since tiles can be heavy to install on a wall, you can be creative by using just a few pieces that can go well with the color of your walls.
3. As a stair riser
Orientbell.com explains that tiles installed on the risers of a staircase "can creatively demarcate the treads from the riser." Not only will you add a dynamic touch to a set of stairs with your choice of cement tiles, each riser can also double as décor that can brighten up your interiors.
4. In the kitchen
Machuca tiles in warm or rich colors make for a stunning kitchen backsplash. Aside from making your cooking area homey, the tiles can serve as ideal backdrops for open shelves, too. If your kitchen already has a neutral theme, cement tiles in bolder colors can help you avoid a monotonous look and create an accent wall.
5. As flooring
ADVERTISEMENT - CONTINUE READING BELOW
According to Orientbell.com, these tiles also "give the appearance of permanent carpet flooring which is easy to maintain." If you have an open layout, cement tiles in varying patterns or colors can help separate the living area from the dining area or the living area from the faux entryway. A design professional can help you execute the visual separation between areas using tiles.
6. In the bathroom
Small bathroom? No problem! Machuca tiles in the right color can help create an illusion of a luxe modern space. As suggested by an article published on houzz.com, you can look into using similar black-and-white cement tiles on the walls and floors. Break the monotony by bringing in plants and using a different tile in the shower area.
7. In your outdoor area or balcony
These days, homeowners liven up their balconies and outdoor nooks with artificial turf or wooden tiles. Take inspiration from this design move by using Machuca or cement tiles of your choice. You can use it as flooring or to brighten up plain walls.
How to install cement tiles properly
Bobvila.com has a few tips you can keep in mind to ensure a polished tile installation. While a design professional or an experienced carpenter would know what to do, it helps that you know how it's done as well so you can check their work properly.
1. Proper installation is a must.
According to Bobvila.com, a cement tile floor "must be sealed after it's set but before it's grouted" as doing so prevents discoloration and keeps the tile from absorbing the grout.
2. Use light-colored grout.
If you're concerned with dirt and white isn't an option, pick a light grout color that blends with the color of the tile.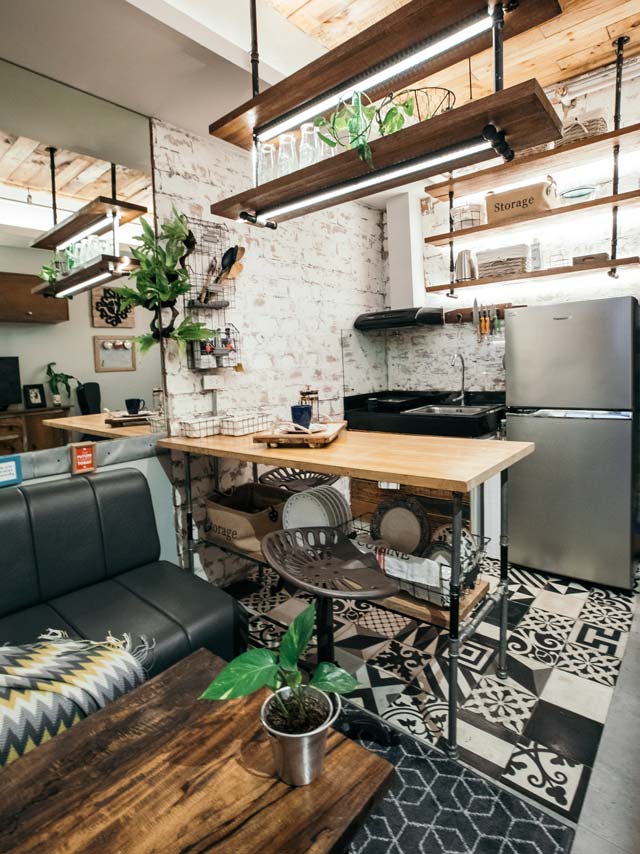 ADVERTISEMENT - CONTINUE READING BELOW
How to maintain Machuca or cement tiles
Once you've installed the tiles properly, maintenance can be easy. To make sure your cement tiles will last for a long time, keep in mind these must-dos:
Sweep and mop your tiles regularly to remove dirt and debris.
Don't use acidic cleaners and vinegar when cleaning the tiles as these can damage the surface and wear off the sealer.
Don't use a detergent when cleaning your tiles as this can leave a residue. A mild pH-neutral soap and water solution can be used to remove dried residue.
Wipe spills immediately to avoid stains. For a list of tips on how to remove stains on cement tiles, click here.
More on Realliving.com.ph
Load More Stories