Building & Renovating
7 Ways to Achieve Modern Luxe Interiors
Invest in the right pieces and work on a sleek yet inviting aesthetic Photography: Unsplash
While Scandinavian and minimalist interiors have ruled many homes recently, we cannot dismiss the fact that other interior styles can also work in spaces, big or small. One of the styles you can look into is the modern luxe aesthetic, a sleek and timeless look that you can achieve with the right pieces.
Worried that your home will look like a showroom with this style? If executed properly, the modern luxe style can give a home an elegant yet welcoming appeal. The secret? Consistency! As interior designer and real estate broker Rochelle Granali explains, "the design concept should be cohesive. A well-designed luxury interior embodies harmony and unity of the design elements."
How to Achieve Modern Luxe Interiors: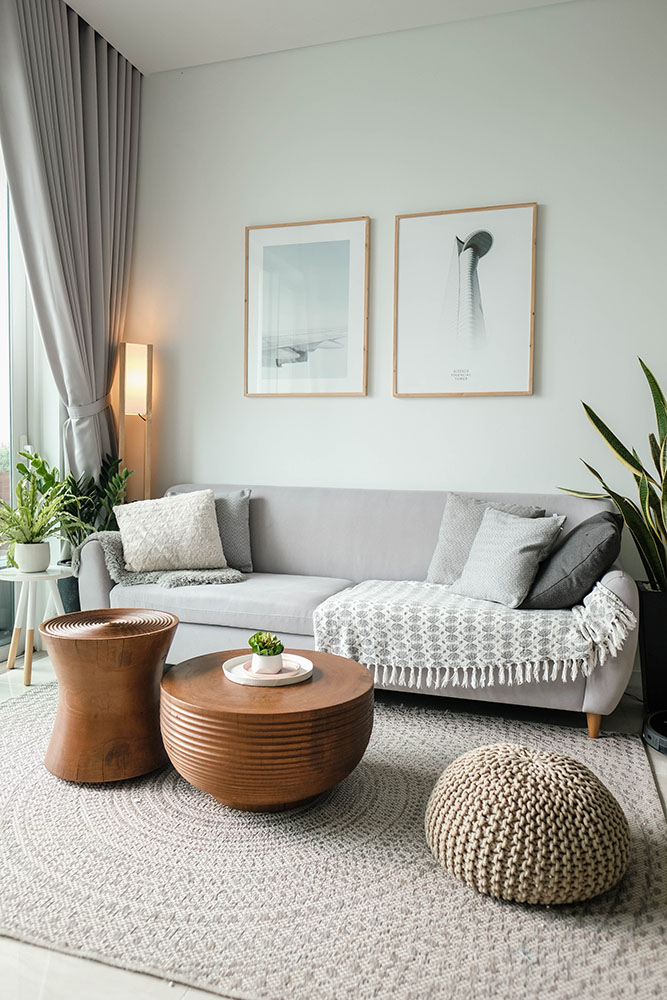 1. Declutter.
It's safe to say you've heard this tip a thousand times before. "Less is more when designing a luxury interior. Avoid the urge to over accessorize the space with random collections," says the designer. Instead of bringing in items that catch your attention, focus on big pieces like paintings or works of art that can be conversation-starters.
2. Go for a cohesive look.
As Rochelle mentioned, consistency is key. Pick the same materials such as wood finishes, stone, finishes, and tiles to create a cohesive final look. If you're worried about having a monotonous looking home, you can always bring in pops of color through décor that complement your color palette.
3. Let the light shine.
In addition to maximizing natural light, which many of us love, Rochelle advises going for statement lighting pieces such as chandeliers or sculptural lamps. "These exude elegance and sophistication," she shares. Such lighting fixtures can be used to highlight specific areas of the home or the art pieces you own.
ADVERTISEMENT - CONTINUE READING BELOW
"You can also use cove lighting or indirect lighting to create a dramatic effect and enhance the overall design," adds the designer.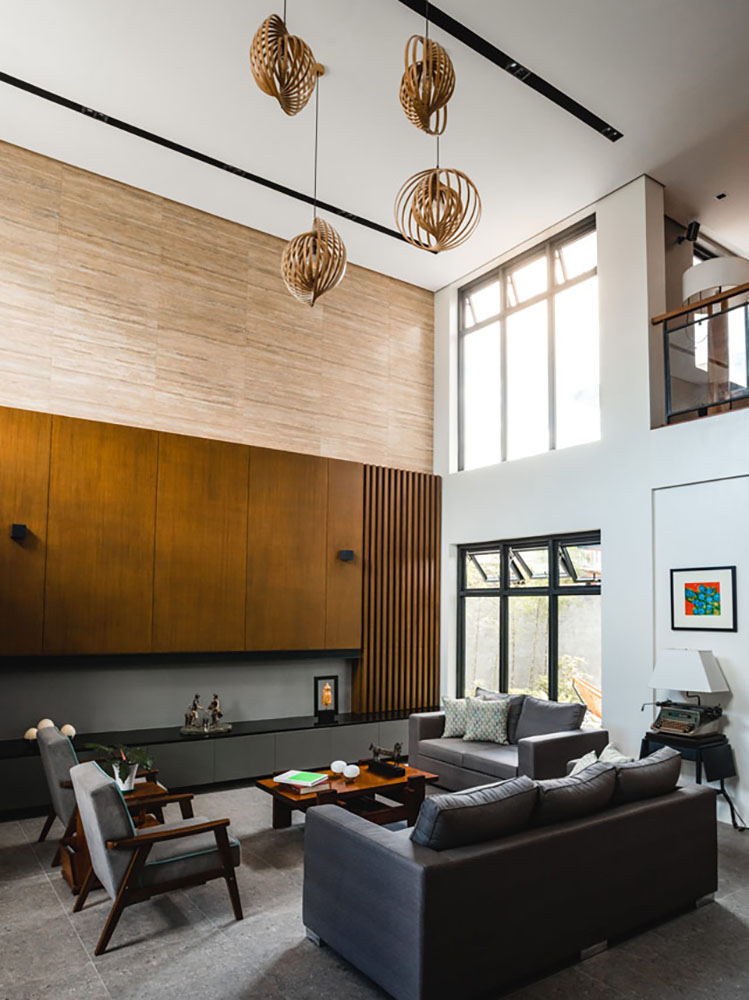 4. Choose the right colors and textures.
There's no denying the versatility of neutrals as colors like white, gray, and taupe can add a lavish touch to your interiors. "Using a neutral palette and playing with a variety of patterns and texture for the walls, carpet, furniture, and accessories create a warm and relaxing yet sophisticated and luxurious space," advises Rochelle.
5. Invest in quality furniture.
In a previous article we published, Rochelle gave insights as to why a penthouse is a worthy investment. If you're looking into buying a big space with high ceilings, she suggests investing in quality furniture that can make it homey. "Go for high-end large furniture pieces to create an intimate arrangement and textured fabric to add layer and depth into the space," she shares.
If you have an apartment or condo unit to work with, it's still a must to choose sturdy yet comfortable furniture pieces. The interior designer suggests picking pieces with well-defined form and plush cushions that go well with the modern aesthetic while still being inviting.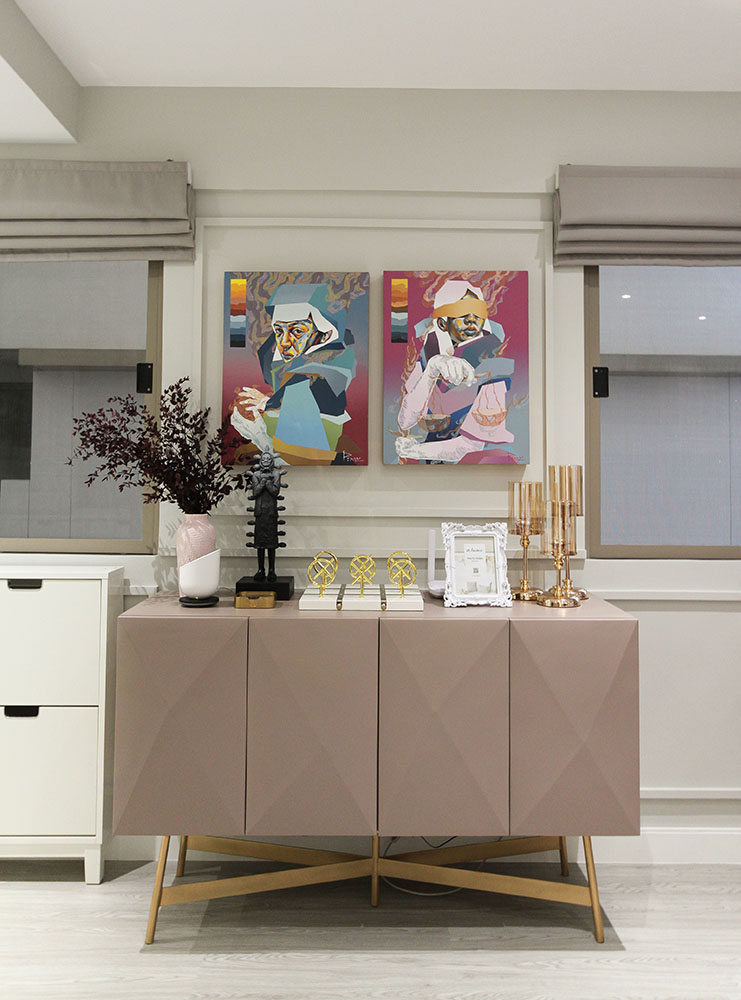 ADVERTISEMENT - CONTINUE READING BELOW
6. Spruce up with art.
Paintings, sculptures, and curated décor can liven up a modern luxe home. You don't need to buy many art pieces and place it in every corner of your home. Pick a few that resonate with you and put it on display. "You can also add a touch of opulence by placing brass, gold, or silver pieces," Rochelle adds.
7. Consider installing smart home technology.
You don't need to install smart home features instantly as you can save up for it and include it in your future home improvement plans. This technology offers convenience and security as you can secure your space and control the lights and locks with just a few taps on your mobile device.
If you are considering this for your home, make sure you do your research first so you can compare the features of each brand. You can also consult with salesperson to make sure the technology you will get fits your home.
ADVERTISEMENT - CONTINUE READING BELOW
Keep in mind these tips as you get started on your modern luxe space. Feel free to look up pegs on Realliving.com.ph or Pinterest for more inspiration. It's also ideal to consult and work with a design professional to help you make the most of your budget.
Ready to work with interior designer/real estate broker Rochelle Granali? Get in touch with her through email at idr.rochgranali[at]gmail.com. You can also contact her at 09053846103/ 09212688302.
More on Realliving.com.ph
Load More Stories