Building & Renovating
7 Different Ways To Use Subway Tiles
Subway tiles don't all have to be white, be used in the kitchen, and laid out horizontally. Read on for more creative ideas on this trend. Photography: Miguel Nacianceno (Main Photo)
When you walk into a kitchen, do you often see these white tiles arranged in a staggered brick pattern in most kitchens? They are called subway tiles, named as so because they were widely used in the New York subway system back in the early 1900s. After more than a century, a newfound interest in retro, industrial-style spaces resurrected this trend. 
But there are also alternative ways to lay out and install subway tiles—and yes, these don't have to be laid out in a horizontal way. Below are seven ideas you can try out:
Install your subway tiles with a layout that resembles parquetry or traditional weaving.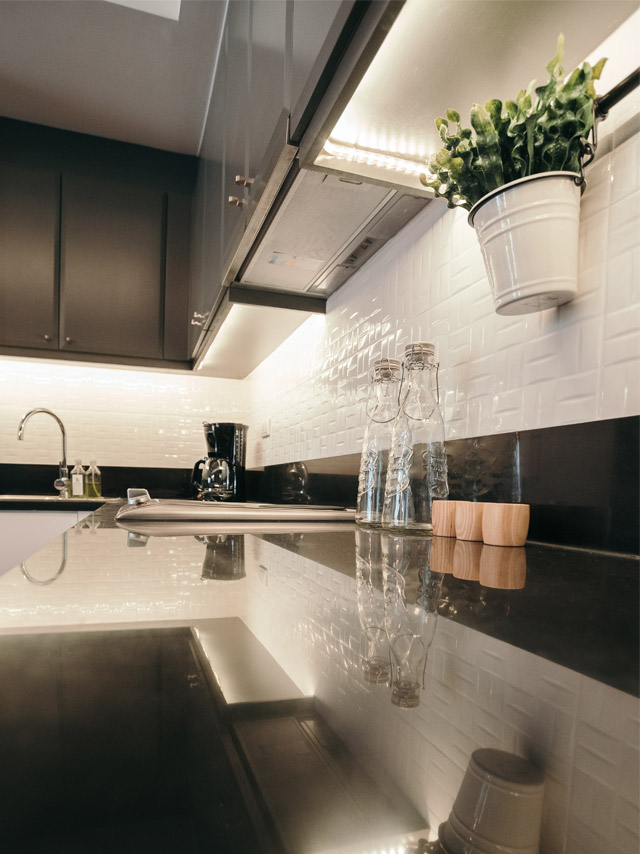 Try a crosshatch pattern with smaller tiles, like in wooden parquet floor. A tip: there are also ready-made large tiles that mimic this particular pattern. 
Click here to see more of this home.
Make it square and create a large mosaic.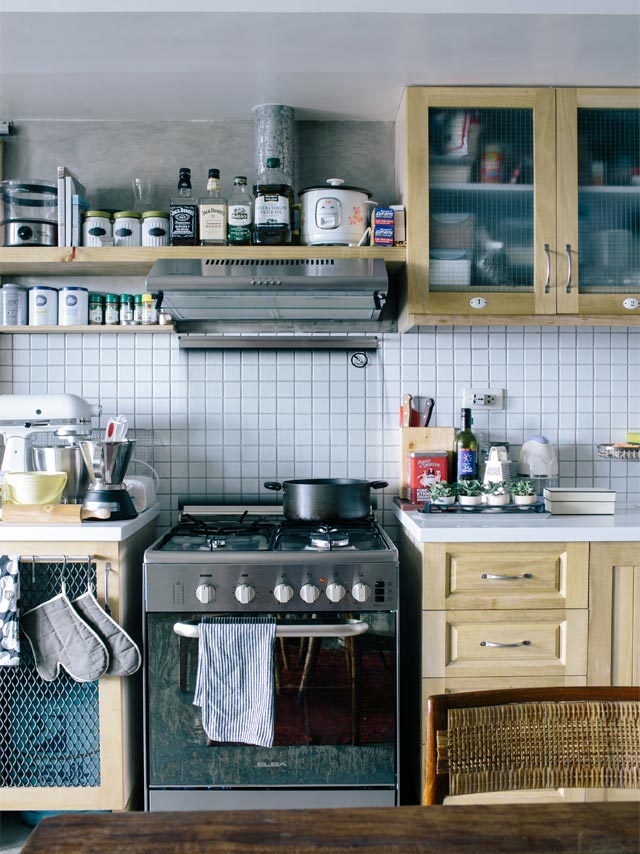 There are old-school white tiles in the shape of small squares that you can lay out to mimic a large mosaic pattern. 
Click here to see more of this home.
Do the opposite and install subway tiles in a vertical manner.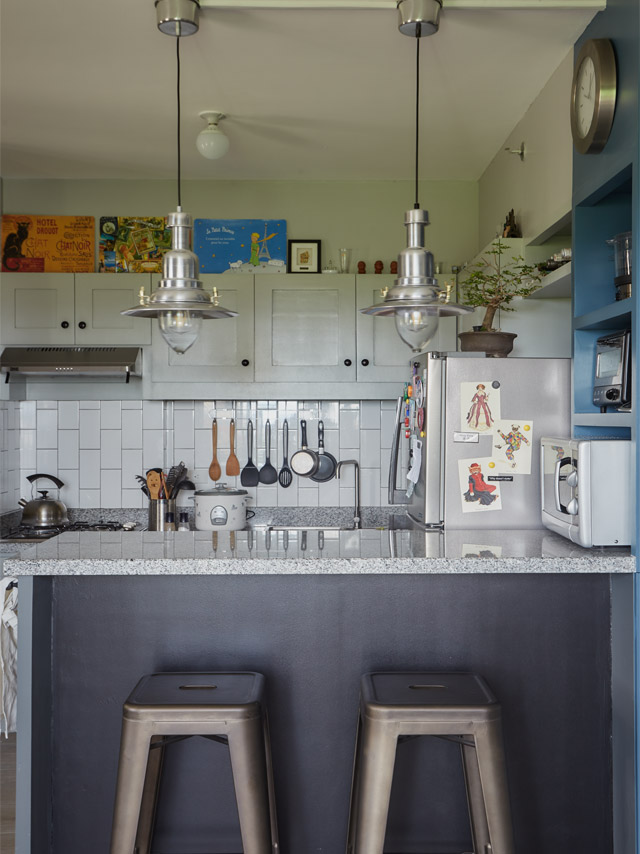 Homeowner Candice Venturanza added a bit of edge to her condo's kitchen by installing subway tiles vertically. This also helps add a bit of visual height to a space. 
Click here to see more of this home.
Emphasize each tile by using black grout.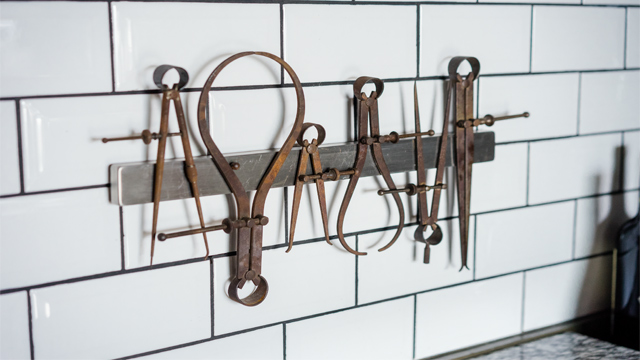 Black grout creates a good contrast against white subway tiles, and adds a bit of retro edge. 
Or use dark subway tiles and white grout!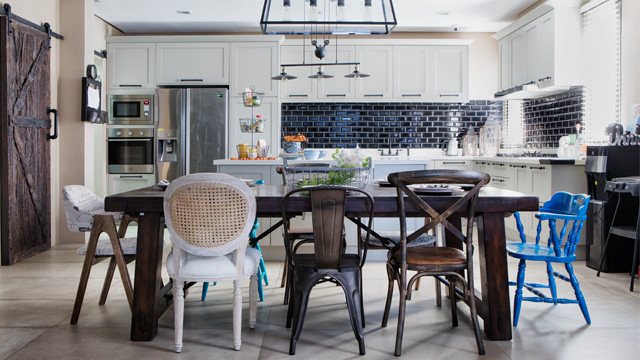 It also works the other way—in this case, designer Jen Sohu contrasts navy blue subway tiles against clean white grout. 
Go bold and create a mid-century look by using blue colored tiles and white grout.
ADVERTISEMENT - CONTINUE READING BELOW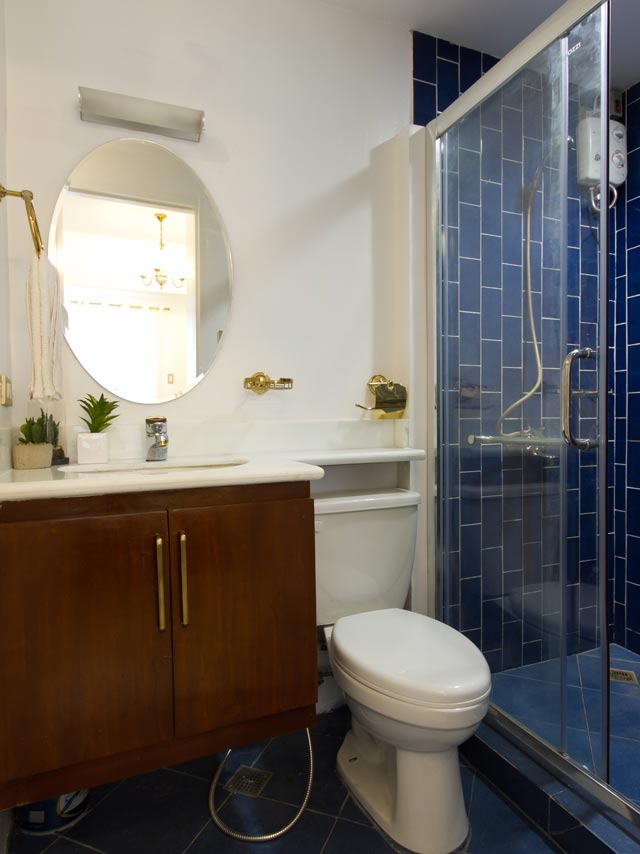 Remember those vertical tiles we used to see in 1970s toilets? This set has the same retro feel, but with an updated color in bright cobalt blue. 
Click here to see more of this home.
Subway tiles aren't just meant for the kitchen—you can use them in your bathrooms, too!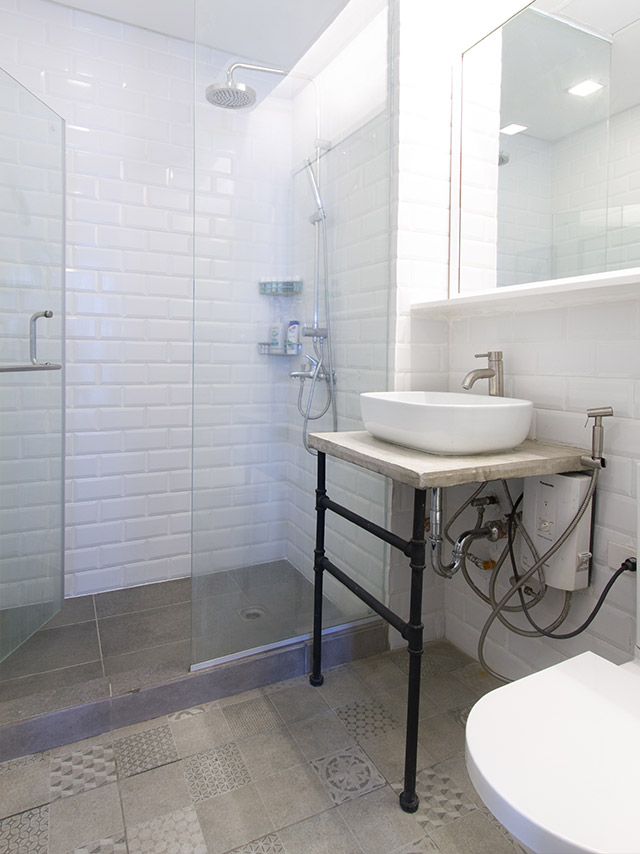 Beveled subway tiles add an extra touch of elegance. Just ask your tile installer or mason to be careful in joining the beveled tiles at corners or edges. 
You can buy different styles and colors of subway tiles at Wilcon Depot, CW Home Depot Ortigas, and Vintage Hardware.
More on Realliving.com.ph
Load More Stories
---