Building & Renovating
7 Design Ideas for a Two-Storey House
Need some fresh ideas as you design your house? These space-saving plans will help you get the most out of your two-storey build Photography: Shutterstock
A two-storey house design is a popular choice for many Filipino homes, especially those living near the city. The primary benefit of having a house with at least two floors is clear: for Filipino families with a lot of members, it allows everyone to have their own private spaces, while having communal areas to utilize and enjoy.
Having two floors also maximizes your lot space more efficiently. In some cases, this allows you more room around your home for breathing space from neighbors.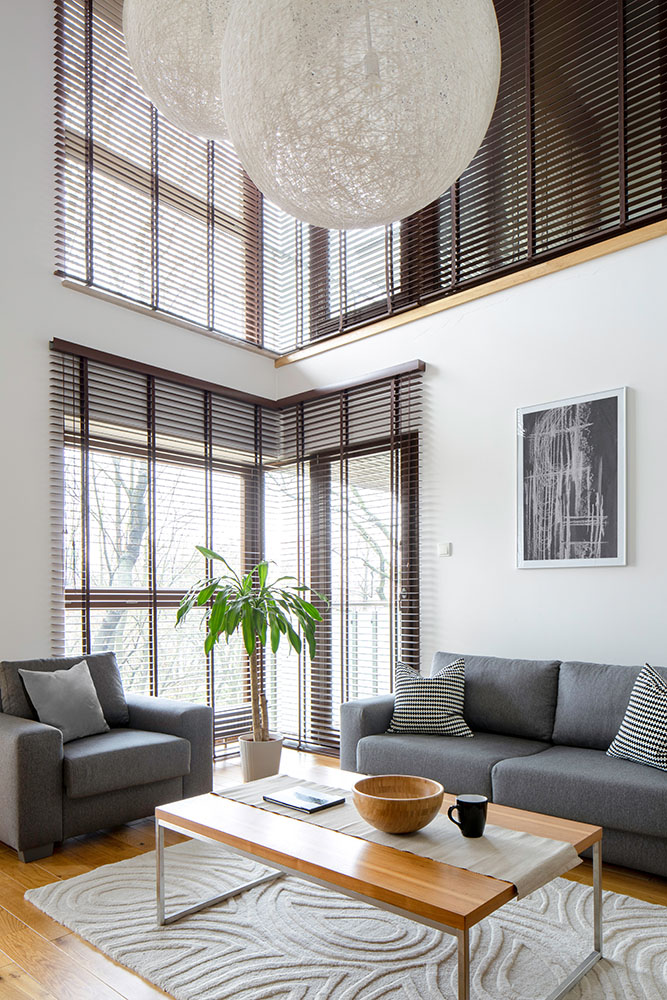 ADVERTISEMENT - CONTINUE READING BELOW
If you're planning to build a two storey house, pay attention to the layout and design so that you get the most out of your space.
Every family will have different needs in their home–some want a big kitchen for dining and entertaining. Some may need a big garden area for an invigorating rest space. Others may have senior citizens who need private spaces on the ground floor.
ALSO READ:
Modern House Design Ideas for a Sleek New Home
Bungalow House Design Tips and Tricks to Maximize Space
Here are some fresh design ideas to maximize the space you have in a two storey house:
Outdoor garden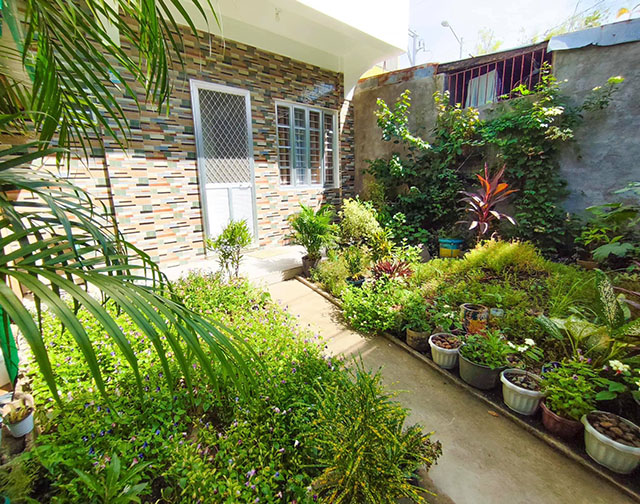 Tatay Noel and Nanay Estrella built their own two-storey house almost entirely by themselves. With Tatay Noel's background in construction, they were able to design a home that had space for everything that mattered: including an outdoor garden area for the family's potted plants. The rest of the home is a minimalist's dream, with living spaces on the ground floor, and bedrooms on the second floor.
Ground-floor bedroom
If you have elderly parents or grandparents living with you, they may not be as mobile as they were–and would prefer not to go up and down the stairs. In this case, you can consider building a bedroom and bathroom on the ground level, to make life easier for them. This also keeps them close to the living and dining areas of the house, where they can spend time with other family members.
Study/Home Office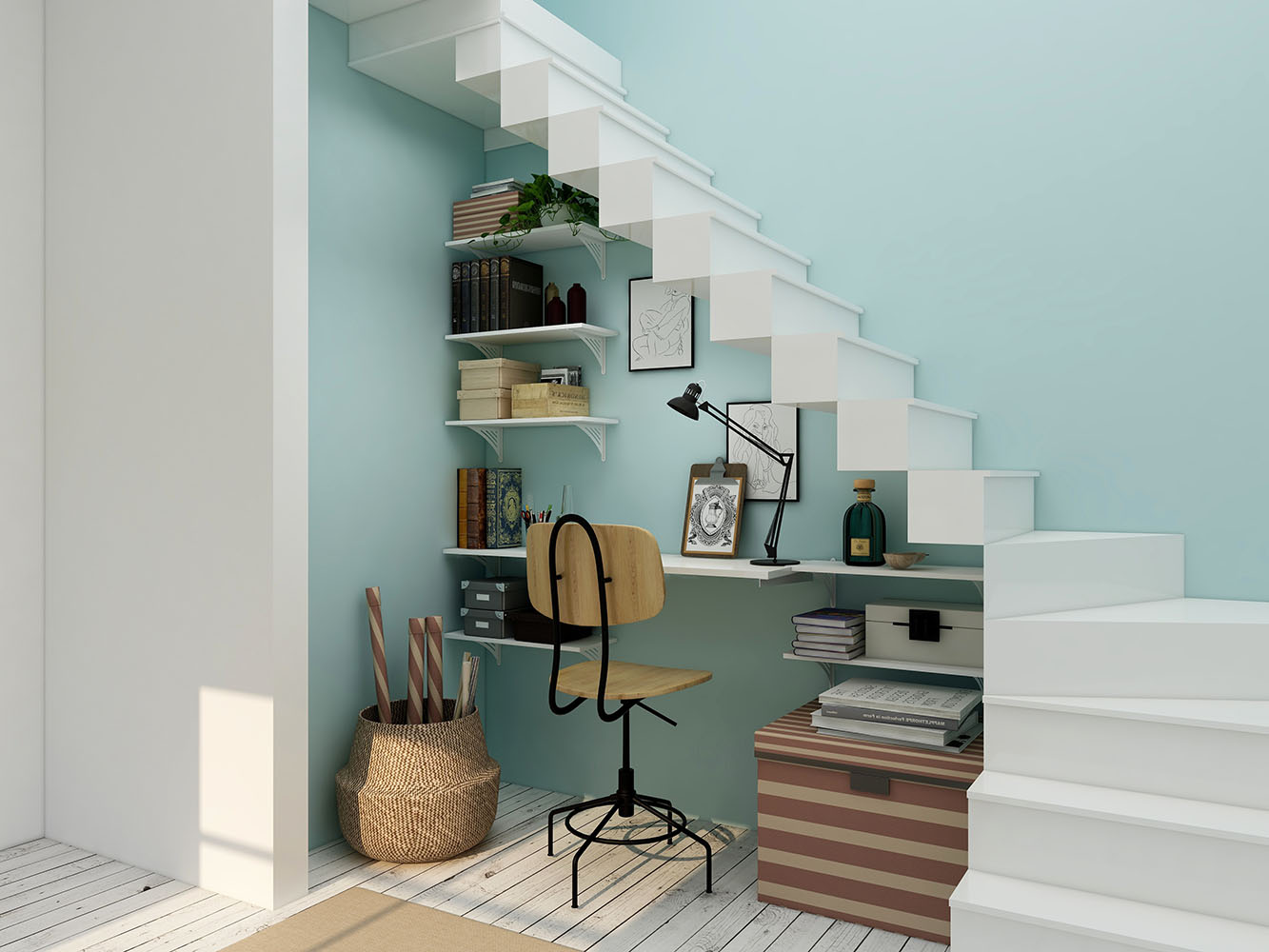 ADVERTISEMENT - CONTINUE READING BELOW
Stop working from your bed! With more people working from home, it's only natural to want a dedicated space for work, so that you can definitively clock out for the day and unwind properly. Unused areas like space under the stairs can be converted into a small home office area, helping you set boundaries within your daily routine.
Built-in niches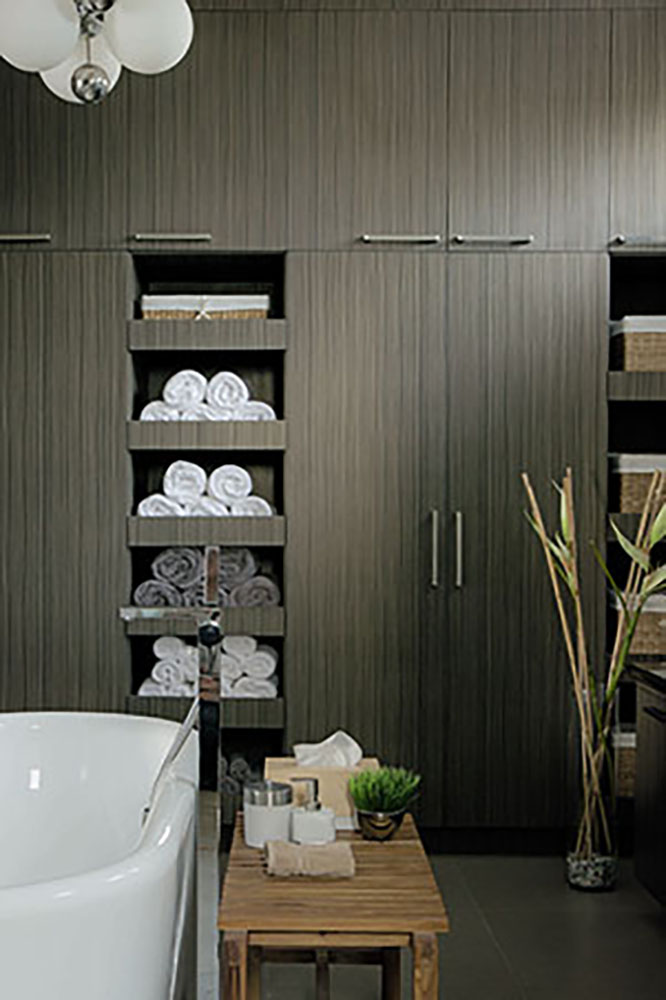 ADVERTISEMENT - CONTINUE READING BELOW
Built-ins help create a neat and organized space within your home, leaving valuable floor space open. You can consider built-ins for almost any part of your home. In this modern contemporary home, the designer used built-in shelving for storing towels, toiletries, and bath products.
Open living spaces
An open plan can be beneficial if you're low on square footage. Keep the kitchen, dining, and living room open for the illusion of space. You can even extend it further by adding a lanai for a relaxing and airy feel throughout the house. Family members and guests can use it as an extra breakfast or entertainment nook, especially when the weather is great.
Outdoor kitchen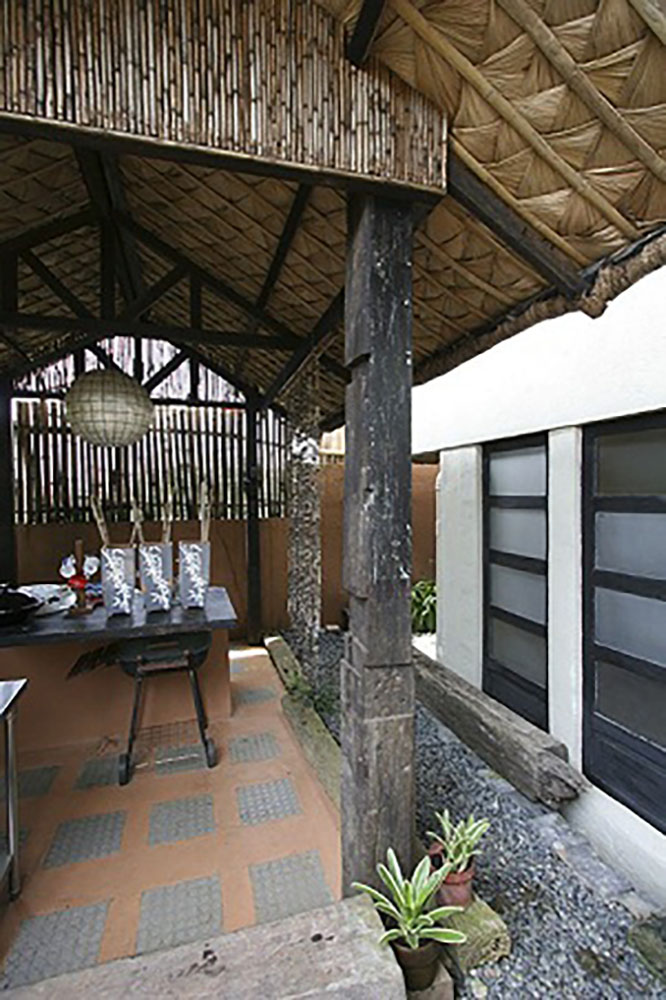 ADVERTISEMENT - CONTINUE READING BELOW
If you plan on going for an open concept living space, an outdoor kitchen will help keep the inside of the house clean. Depending on the space you have, this could be a simple counter with a stove and sink or extended to include a storage area for well-used pots, pans and utensils.
Roof deck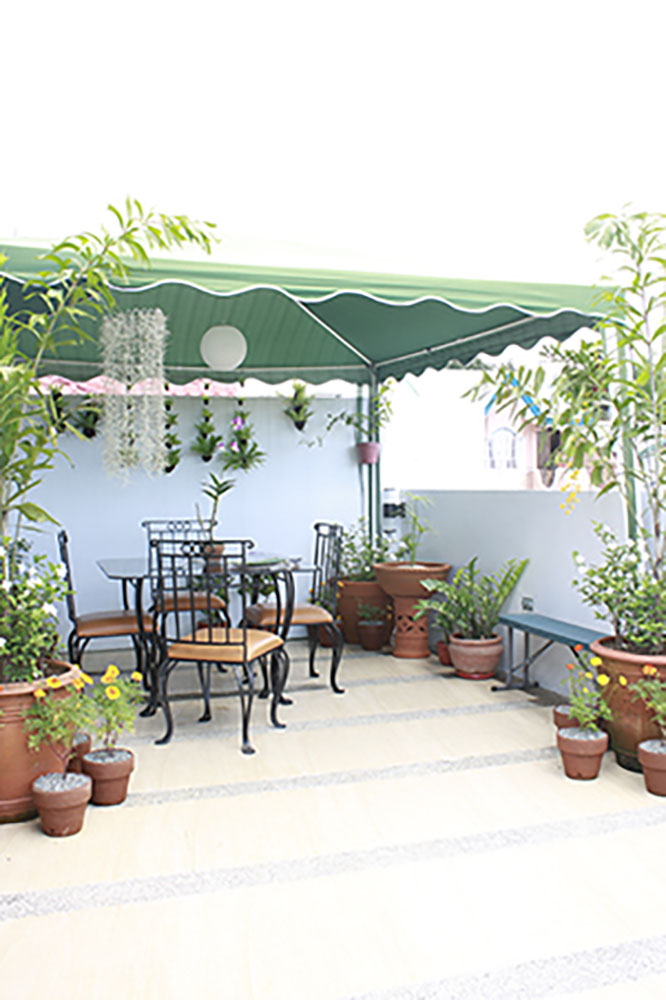 ADVERTISEMENT - CONTINUE READING BELOW
Short on space for an outdoor garden? A roof deck might be your next best bet! Rowena and Boyong Aquino transformed their 40sqm bungalow into a two storey house. Since they could not design a large ground-floor garden, they added a roof deck as a way to maximize the space and get another area to relax and bond.
More on Realliving.com.ph
Load More Stories