Storage
These Simple Storage Solutions Can Help Keep Your Closets Neat and Organized
Rachelle Lim of 'KIT - Keeping It Together' shares decluttering and storage tips. Photography: KIT - Keeping It Together
There's nothing like the feeling of decluttering your space, but while sorting things out gives its own sense of achievement, finding the perfect storage solutions for all your closets and cabinets is a part of the process that's also fulfilling.
We connected with Rachel Lim, owner of storage boutique KIT – Keeping It Together, to ask for a few organizing tips, as well as for the best storage solutions for all your abubot and kutkutin.
Real Living: What does one have to consider first before decluttering?
Rachelle Lim: Before decluttering, you need to consider the space and the categories [of your items to keep]. Be more intentional where should things go. Keep storage space in mind before starting your decluttering project. 
RL: How does one decide which things to keep, repurpose, donate or let go off?
Rachelle: Group [your things] into categories and you will see that storing them will be much more efficient. You may group them by importance, value, usability, theme, colors, and so forth. Find the most efficient system that works for you.
Personally, for organizing closets, we separate the old and unfitted ones, those that are currently being used, and [those] for future use. Then we subcategorize and sort according by size, colors, formal, pambahay, and sports. For items that we don't use anymore, we check if [they can be handed down to] siblings or cousins. If not, we give them to charity.
RL: What makes a good storage solution?
Rachelle: First, the price has to reasonable because in organizing, you will need to buy a minimum of six  pieces to a dozen storage items. Next, the quality should last for years to come. Storage solutions don't have to be complicated. It's better to go for a transparent type of material for visibility and clean aesthetics.
RL: How does one mix and match containers while still blending with the overall look of a space?
Rachelle: We can mix and match clear or white containers [to keep things neutral]. Make sure that all space is clear of clutter and all containers be arranged either for piling up or side by side. Put labels on your containers as much as possible.
ADVERTISEMENT - CONTINUE READING BELOW
RL: Any item-specific container recommendations?
Kit Linen Bags
XS P199, S P249, M P299, L P349; available online
Kit Linen Bags save closet space by storing [bulky items such as] your linens, blankets, towels, and beddings, and protecting them against molds and dust. They can be stored piled up in your closet.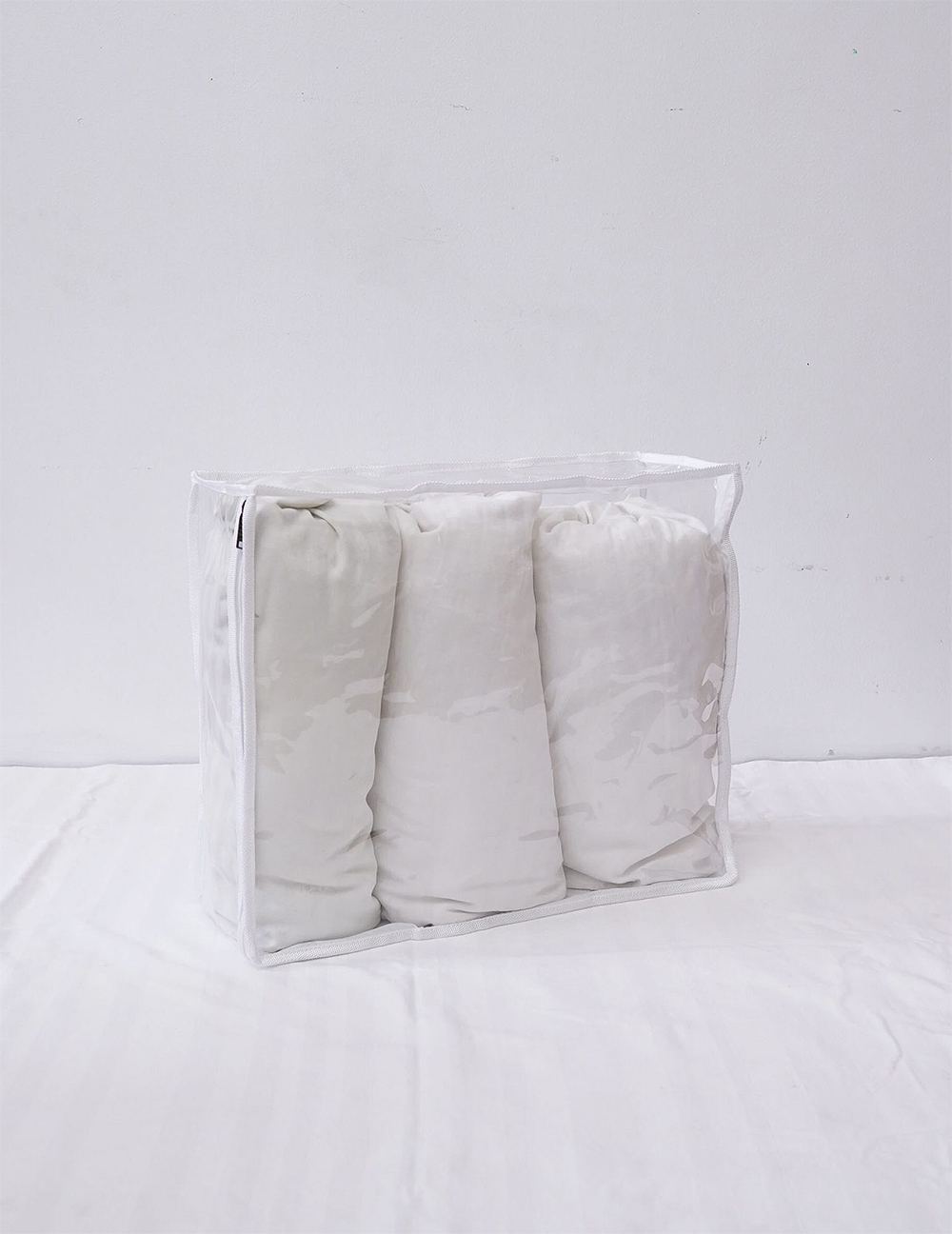 Yuka Square Pouch with Handle
S P250, M P325, L P395, SET P895; available online
These are large, square pouches with handles that can store your bags, smaller linens, and travel clothes. You can clearly what's inside without opening or closing each time. For disinfecting, just spray alcohol on a piece of cloth and wipe down onto the pouch.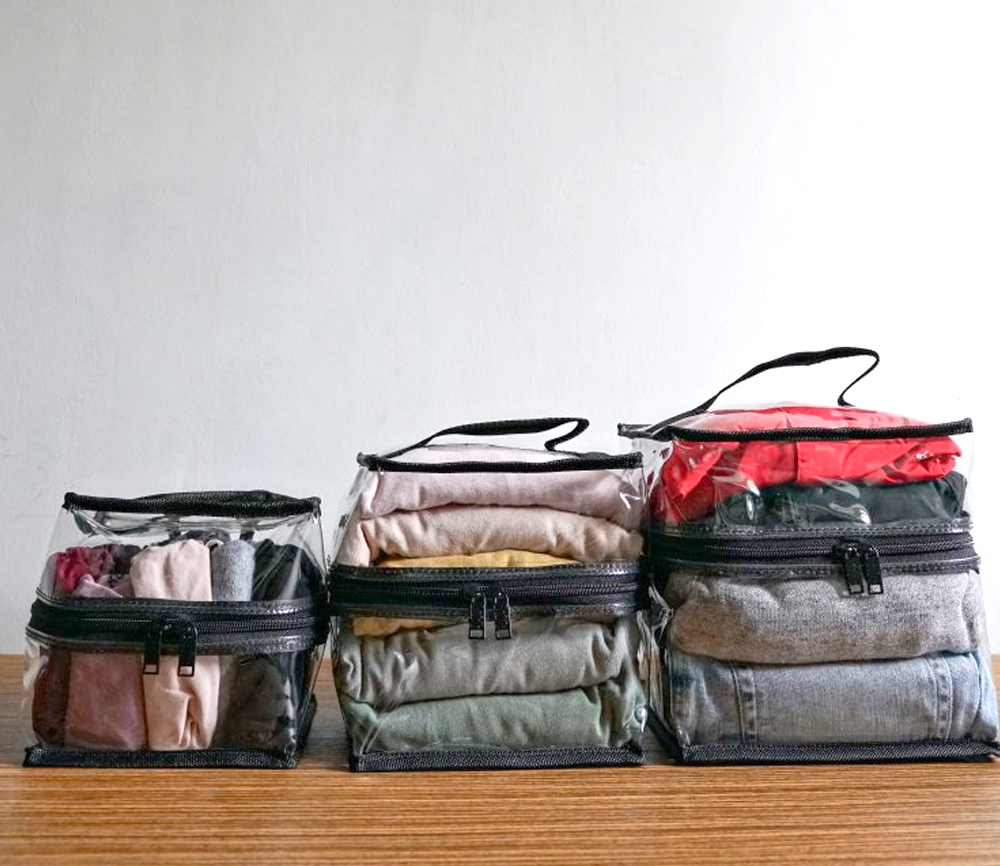 ADVERTISEMENT - CONTINUE READING BELOW
Amadeo Shoe Bag
M P425, L P475; available online
For those who store shoes inside their closet, this shoe bag can make things neater and tidier. You can easily identify each pair, too!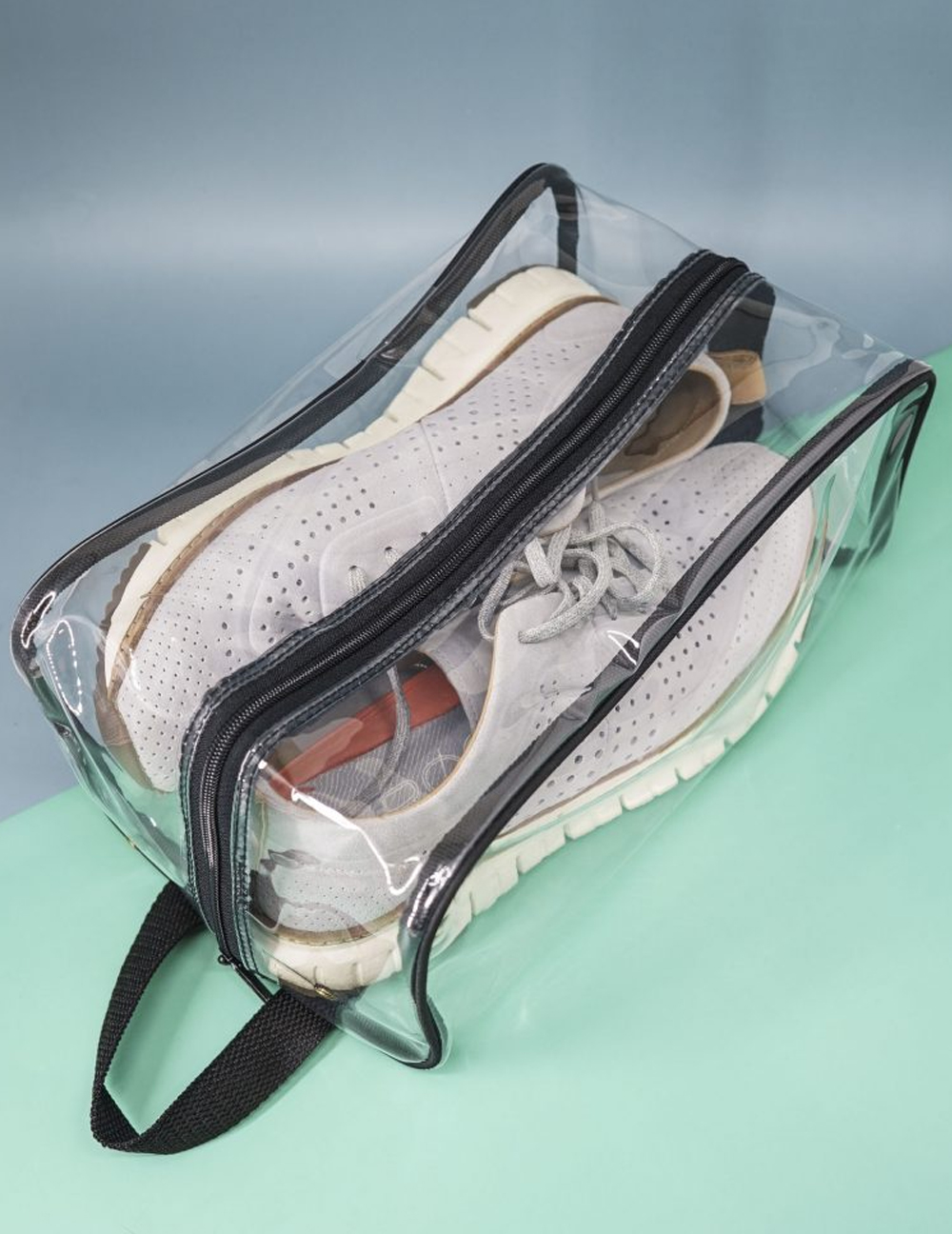 Envelope Pouch
XS P45, S P75; available online
Easily store small items whether they be accessories, small toys, pens, makeup, etc. Sorting and storing becomes easy as this comes in different vibrant colors.
ADVERTISEMENT - CONTINUE READING BELOW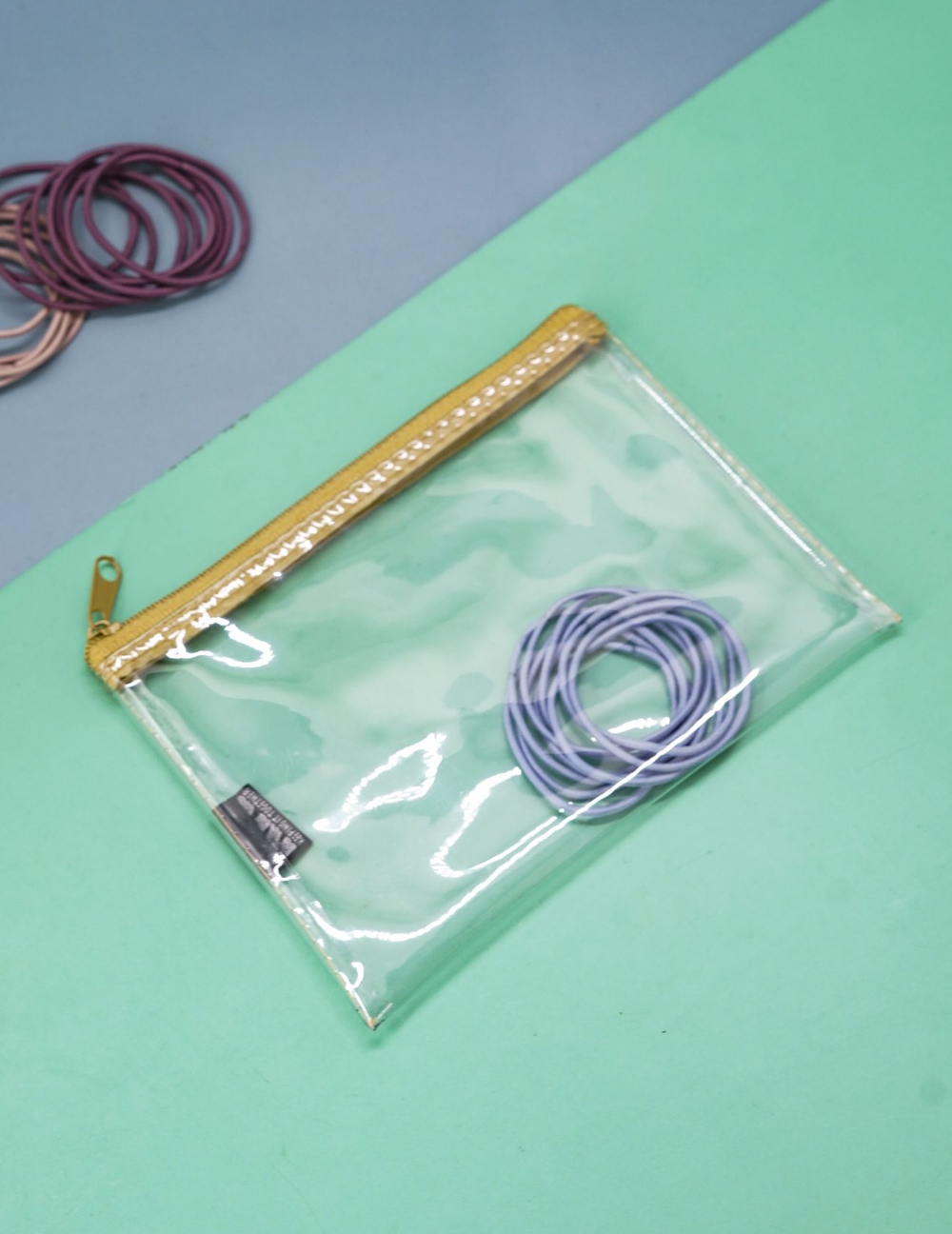 Abrianna Pillow Bag with Monogram
P799
This pillow bag can be monogrammed for personalized pillow organizing.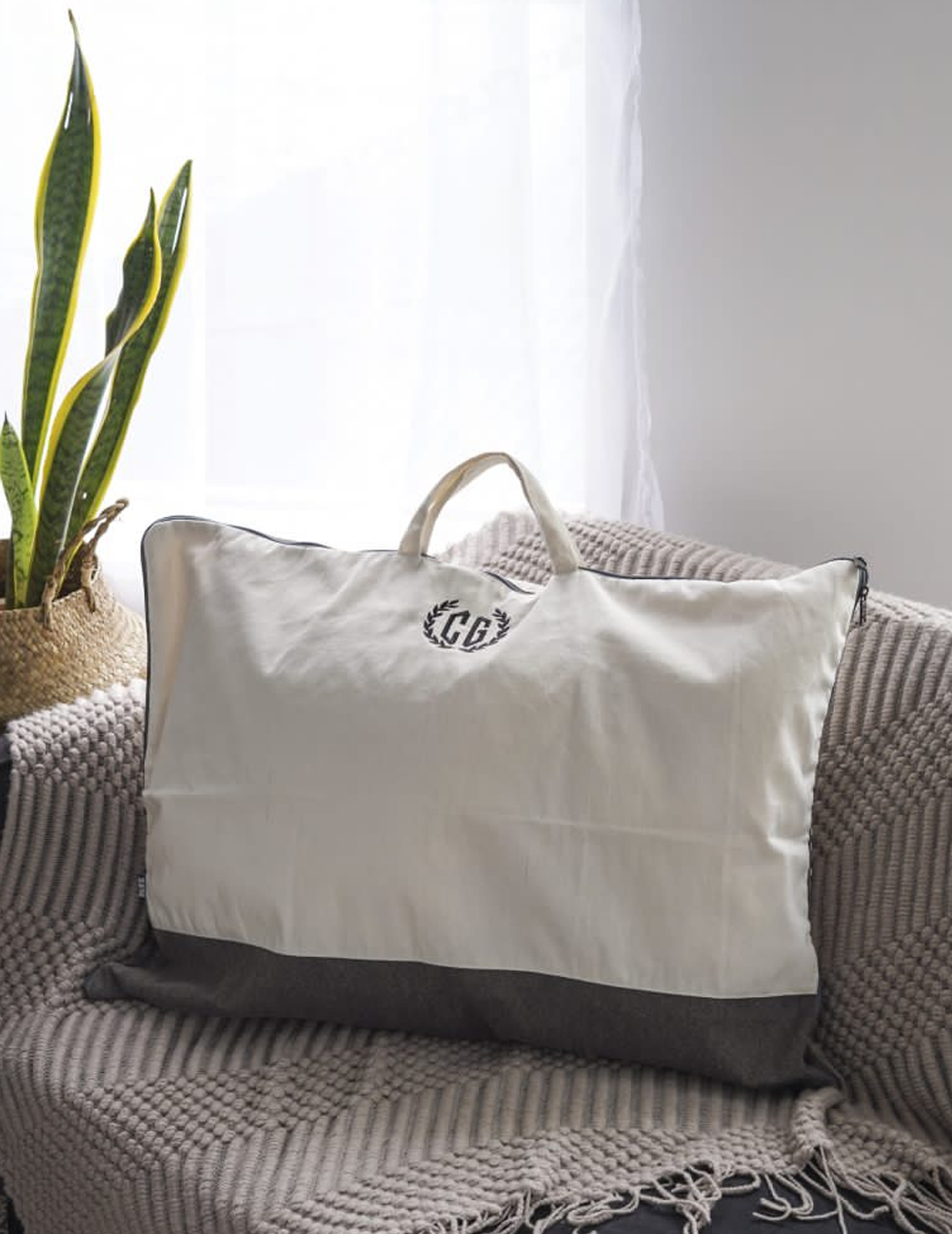 ADVERTISEMENT - CONTINUE READING BELOW
KIT - Keeping It Together also has an array of PP cases and storage boxes. Check out more of their products on their website.
* * *
Answers edited by RealLiving.com.ph editors for clarity
More on Realliving.com.ph
Load More Stories