Organizing
Organizing and Upcycling Hacks for Parents with Young Kids
Repurpose what you already have at home. Photography: Courtesy of Crystal Bautista-Valiente
Having little people running around the house can be a messy ordeal. While having a clean and clutter-free home might seem like an impossible task at the moment, there are some ways that might be useful to get things in order. Here are a few resourceful ideas to help you out using materials that you may already have available at home. 
Cap organizer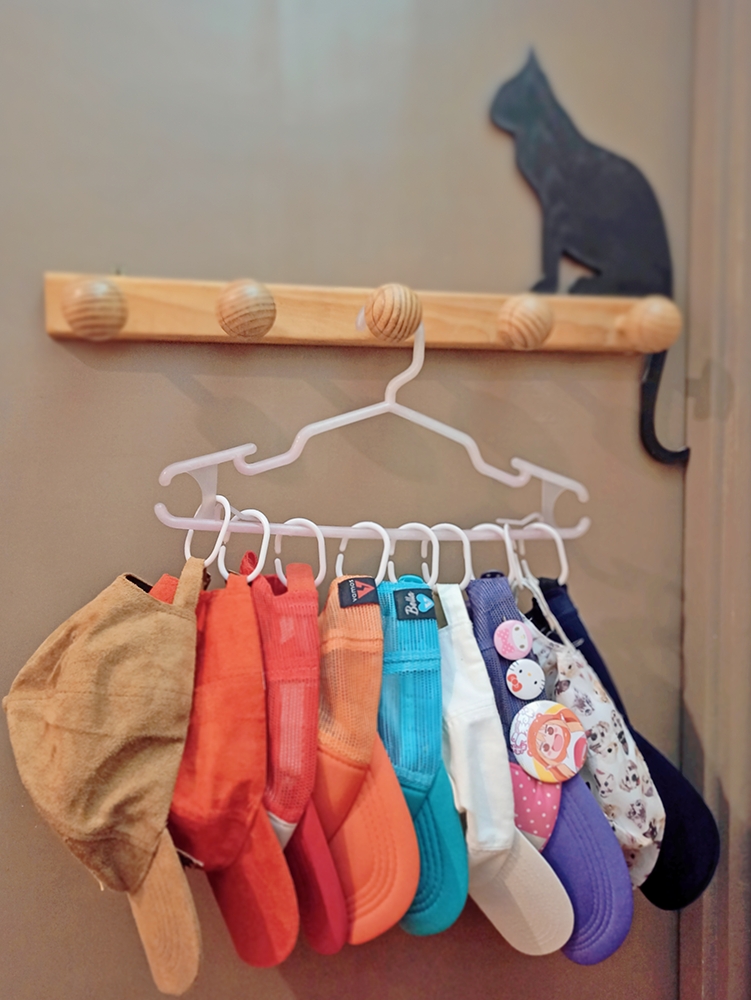 ADVERTISEMENT - CONTINUE READING BELOW
This easy trick helps you corral those all those caps that tend to get lost all over the house! All you'll need is a hanger and a spare set of these rings that you probably have stashed away somewhere if you use shower curtains in the bathroom. Plus, you can also store everything neatly away in a closet to keep the caps from getting dusty.
Upcycled vase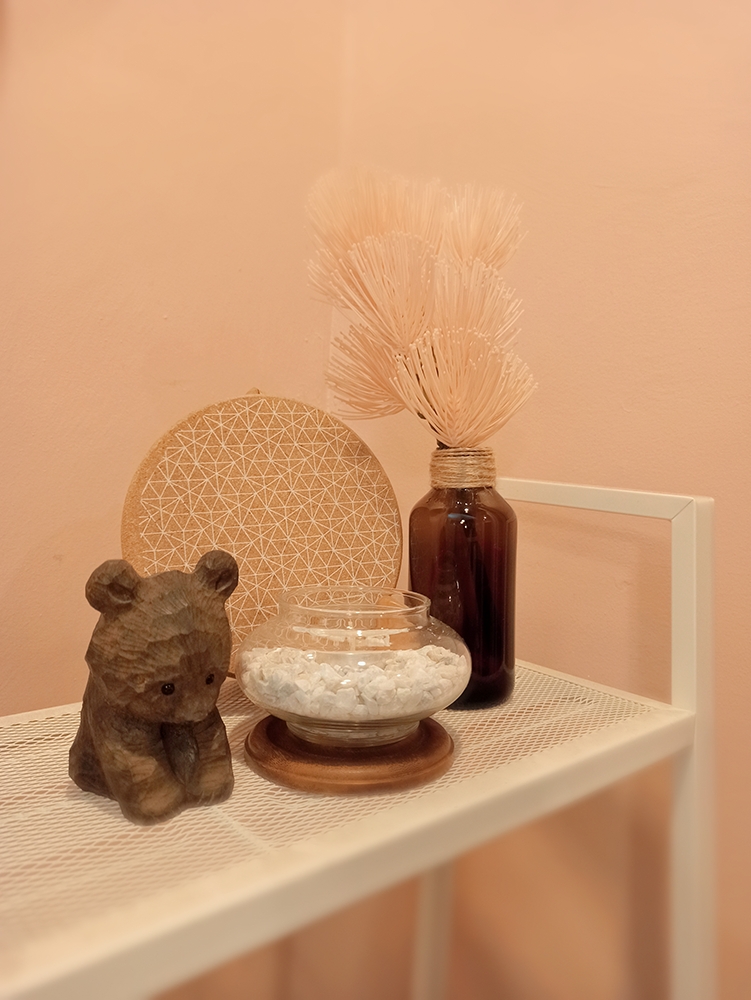 Who knew we could take those empty amber bottles from the kids' medicine and vitamins and turn them into something pretty? Wrap a bit of twine to spruce them up a bit if you like, and turn them into a vase. Easy peasy!
Floating shelf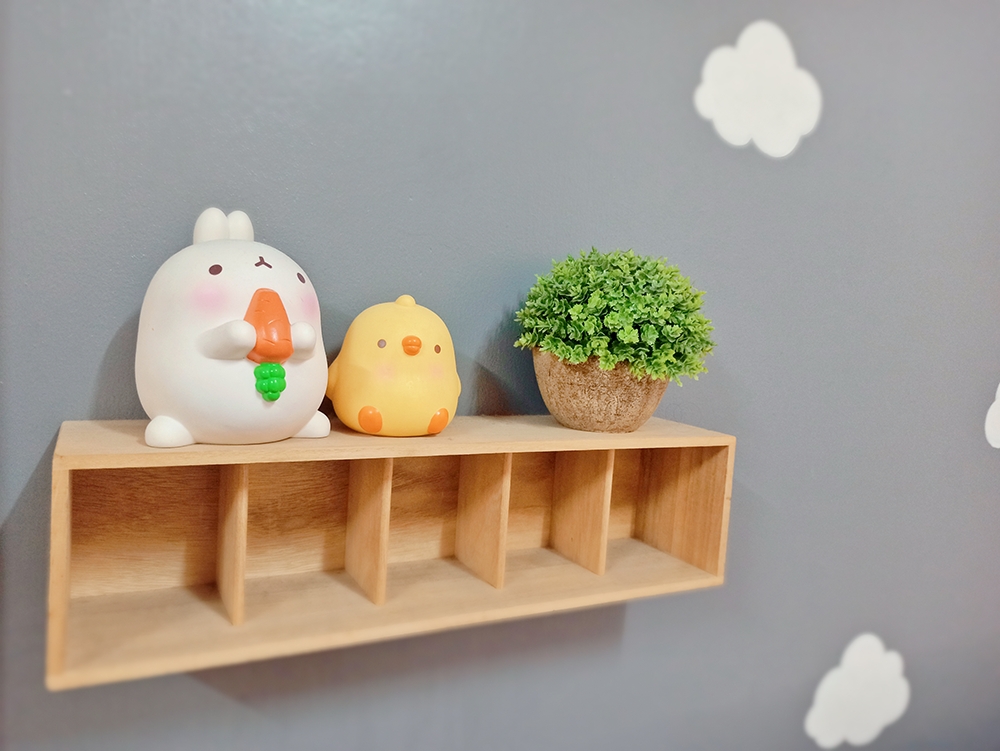 ADVERTISEMENT - CONTINUE READING BELOW
A floating shelf would be a lovely addition to the accent wall in your kids' shared space. But instead of purchasing a regular one, why don't you consider cheaper alternatives like this Japanese wooden teacup box? These can readily be found in most surplus shops. All you need is a couple of screws on the back and they're good to go! They also have quite an interesting look to them and you can use those little cubbyholes to hold your little ones' tiny treasures on display.
Toy bins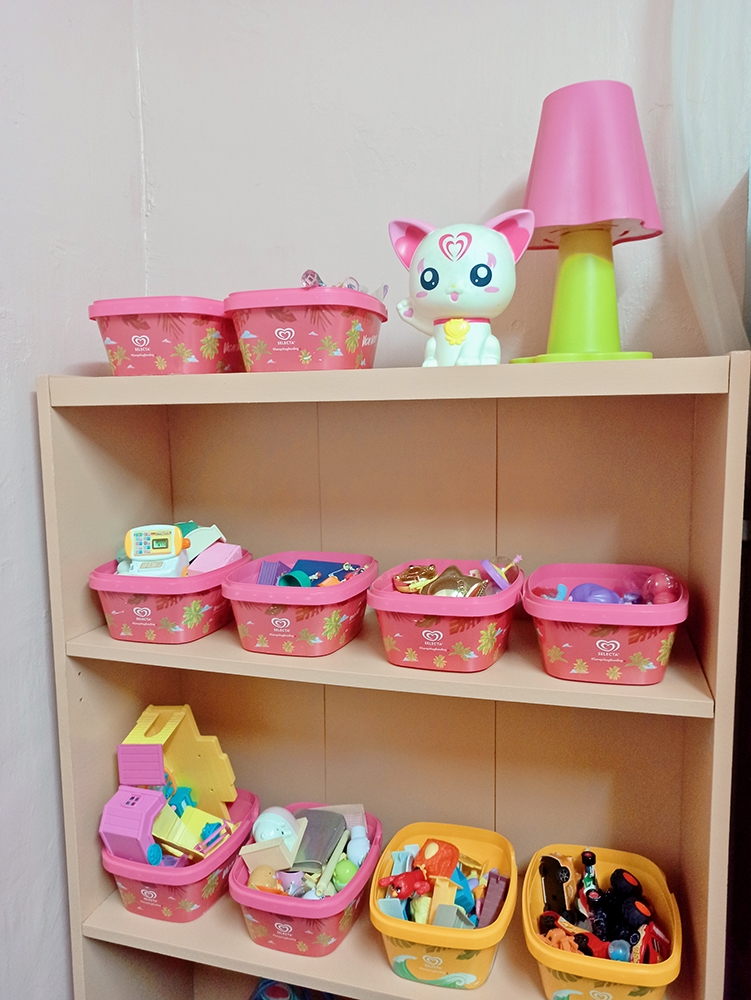 ADVERTISEMENT - CONTINUE READING BELOW
Filipinos have been known to recycle ice cream tubs for a lot of things so here's another way we can reuse them–as organizers for kids' toys. It would be preferable to have them all in the same size and color, or in a hue that would complement the room they are to be stored in. Leave them open so they can be easily accessible to little hands. You may also label them with words or pictures to help guide and encourage kids to pack their toys away independently after play.
Alphabet teaching tools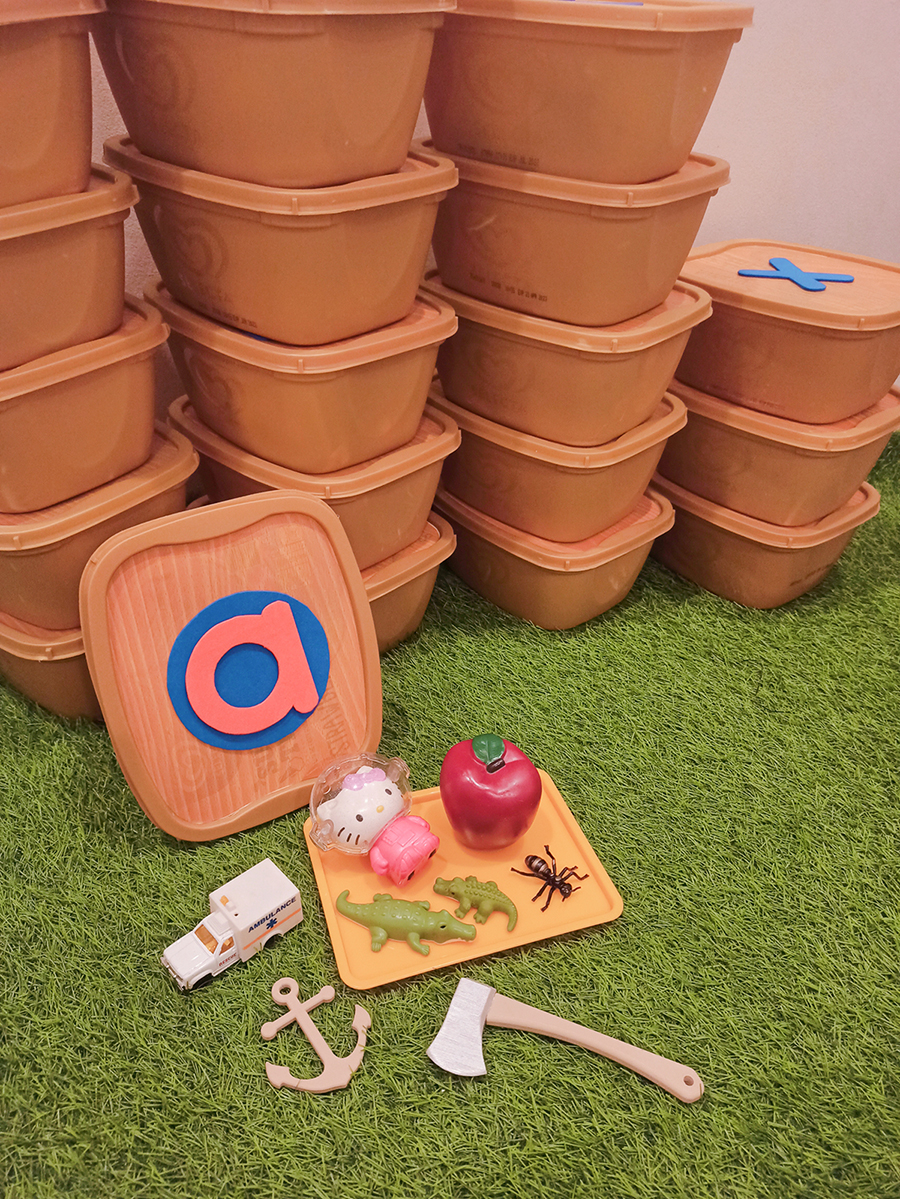 ADVERTISEMENT - CONTINUE READING BELOW
If you've managed to hoard an insane amount of ice cream tubs (like I did) and also have preschool-aged kids, you might like to consider using them as containers for toys and actual objects to help enrich their vocabulary and teach the letters of the alphabet and their corresponding sounds. A fun, visual and tactile experience aids in kids learning and retention. Colorful craft foam was used to make the letters and double-sided tape to secure them. Wood-patterned sticker sheets have also been used to cover the tops on the lids for a clean, finished look. The same idea can be used to introduce other concepts such as numbers, colors, and shapes.
Organizing the house can admittedly feel overwhelming at times, but with a little creativity and resourcefulness, one can find solutions towards having a clean and tidy home. What other nifty ideas can you come up with for your own household? 
ADVERTISEMENT - CONTINUE READING BELOW
Crystal Bautista-Valiente is a mom of two, a pre-school teacher, an artist, and a crafter.
* * *
Do you have any DIY  projects to share? Send them to [email protected], and we may just feature them next!
More on Realliving.com.ph
Load More Stories