Home Care
How to Remove Stubborn Stains from Tiles Without Damaging Them
Keep your tiles sparkling with cleaners you can easily find inside your home Photography: Shutterstock (Main Photo)
Tiles are durable, come in a variety of designs, and are fairly low-maintenance when it comes to cleaning. These reasons make it a popular flooring choice for homes, especially in high-traffic areas like the kitchen, bathroom, and laundry area. For maintenance, all it usually takes is regular cleaning with water, a bit of soap or cleaning product, and a mop or rag.
Occasional spills and accidents are easy to wipe down, but tile stains can quickly set in and be tough to remove when left unattended. When this happens, how do you remove stains from tiles without damaging them?
READ: How to Choose the Right Tiles, According to an Architect
How To Remove Stains From Tiles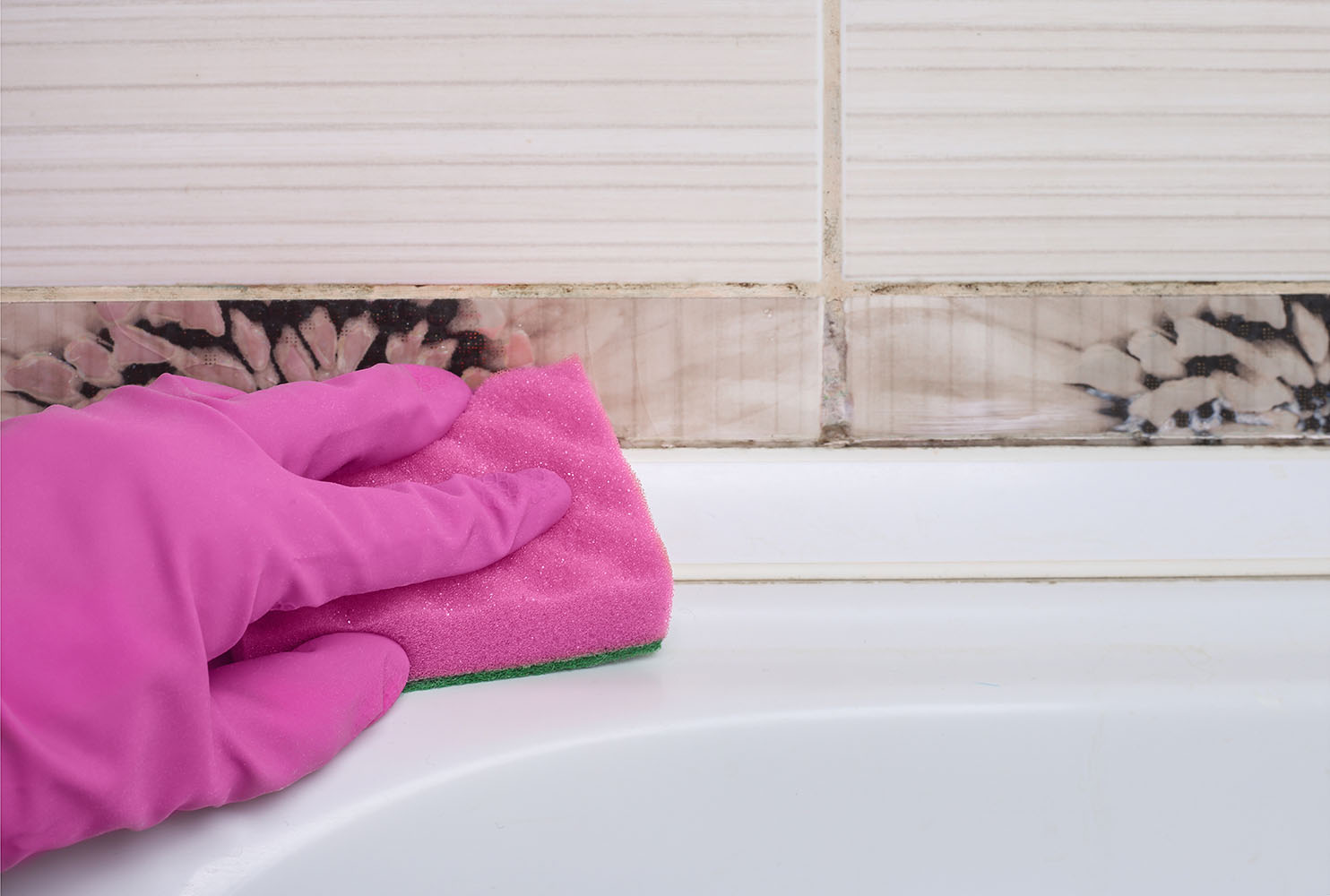 Tiles can be made from different materials, including marble, slate, natural stone, and ceramic and porcelain, which are the most popular choices in homes. Each material has its guidelines for cleaning and maintenance. Here are some tips from Better Homes & Gardens on how to remove stains from ceramic and porcelain tiles, as well as suggestions on how to maintain tiles made of other materials.
Ceramic or Porcelain Tiles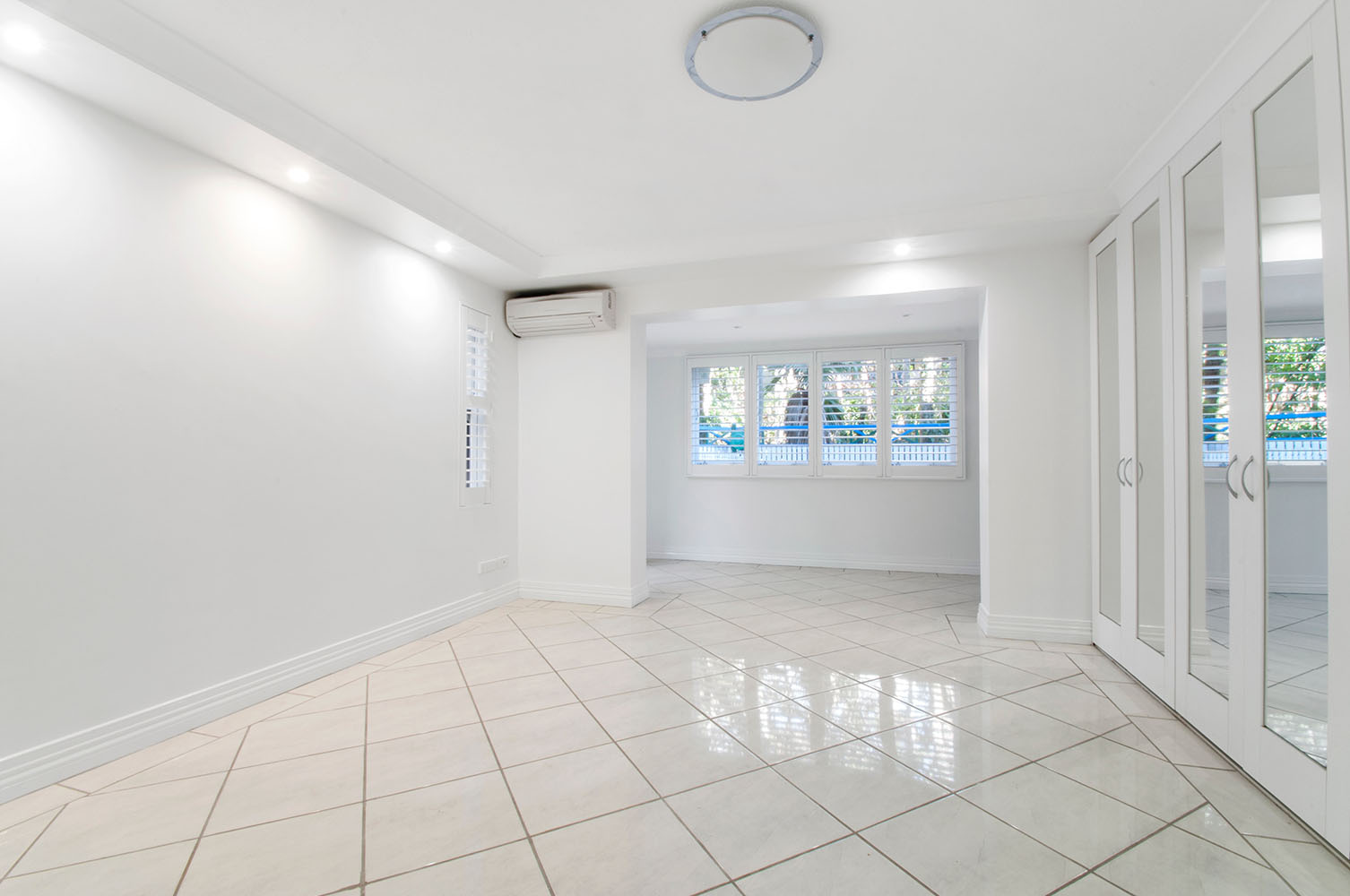 ADVERTISEMENT - CONTINUE READING BELOW
Ceramic and porcelain tiles don't scratch or lose their shine easily. You can use any type of cleaner—all-purpose, dish soap, or even white vinegar mixed with water—to remove most tile stains, according to The Spruce.
For prominent stains, you can create a natural solution made with baking soda and water, suggests Hunker. Mix until it forms a thick paste. Apply it to the stain, allow it to dry, and then remove using vinegar.
There are also cleaners specifically made to remove stubborn stains. Make sure to use the solution on a discreet spot on your tiles and grout first to ensure that it will not damage the surface.
READ: Porcelain or Ceramic for Bathroom Tiles: Which One Will Save You More Money?
Blood stains
Blood stains may be removed using products that contain hydrogen peroxide or diluted bleach. Refer to the directions on the bottle to properly dilute bleach. Once you see the stains lifting, remove the solution using water. Make sure to fully rinse and dry the area.
Coffee, tea, juice, or wine stains
Wash the stain using warm water and a mild detergent. Then, blot the stain with a cleaning cloth or paper towels dipped in hydrogen peroxide or diluted bleach. Rinse thoroughly and allow to dry.
Grease or fat-based stains
Wash the tiles using club soda and hot water. The carbonated soda helps cut the grease, making it easier to remove. You can also use a non-abrasive floor cleaner as an alternative.
Gum, wax, or tar stains
Place ice cubes in a resealable plastic bag and lay them on the stain. Once the material solidifies, use a wooden craft stick to remove as much of it as you can (to avoid scratching the tile). Wipe remaining residue with nonflammable paint thinner. Rinse with water and dry.
Dye, ink, or permanent marker stains
Rub the stain using a dry erase cleaning sponge, then wipe down with warm soapy water. You can also soak a clean cloth with diluted bleach or hydrogen peroxide until the stain lifts. If any residue remains, apply several drops of an oxygen-based cleaner and scrub with a soft brush until it bubbles up. Let sit for around 15 minutes, then rinse with water and dry.
ADVERTISEMENT - CONTINUE READING BELOW
READ: 7 Ways to Use Cement Tiles Around the Home
Nail polish
Apply nail polish remover to the area. Dab with hydrogen peroxide or diluted bleach if the stain remains.
Marble or Natural Stone Tiles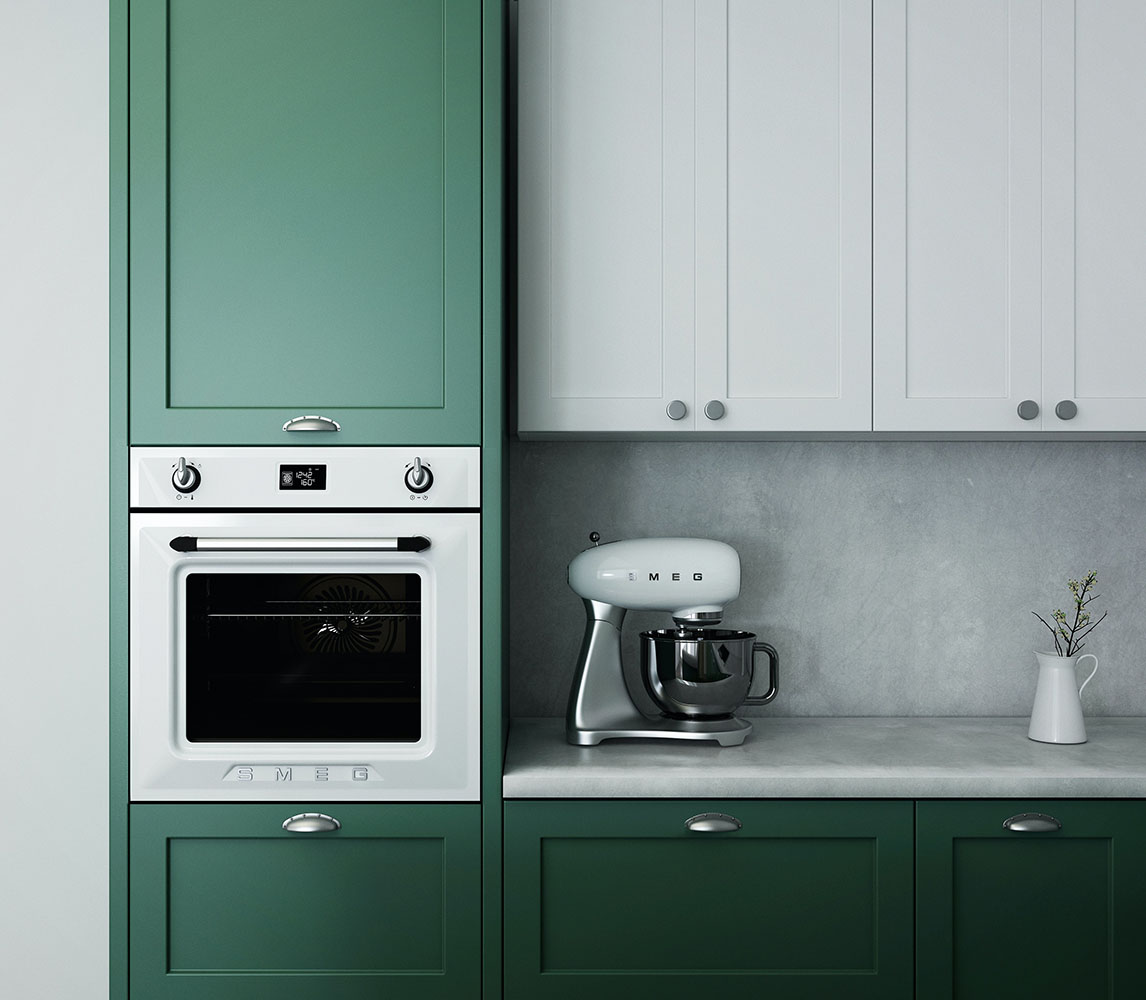 Stains on these types of tiles should be treated with extra care. Make sure you are using the right type of cleaner for the floor.
ADVERTISEMENT - CONTINUE READING BELOW
Choose non-abrasive cleaners specifically made for natural stone, as traditional cleaners contain chemicals that can damage the surface. Slate and marble can't handle anything acidic, so avoid cleaners with ingredients like lemon or vinegar. For granite tiles, use a pH-neutral, mild detergent to prevent discoloration.
Vinyl or Linoleum Tiles
This is a popular flooring choice for most homes as it's inexpensive and easy to install. It's also fairly low-maintenance, but keep in mind that the material is not made to withstand extreme heat and moisture.
To remove stains from vinyl, The Spruce recommends mopping the tiles with manufacturer-recommended cleaning solutions or a mixture of water and vinegar. Avoid using abrasive cleaners as this will scratch the tiles.
For linoleum, use a cleaner that's recommended for the tile or a mixture of borax and water. For deep cleaning, spread dry baking soda all over the floor. Prepare a vinegar and water solution and add a few drops of dish soap. Dip a microfiber mop in this solution and mop the tiles. The baking soda will act as a gentle scouring agent. Rinse with clean water and dry the floor.
ADVERTISEMENT - CONTINUE READING BELOW
READ: 7 Different Ways To Use Subway Tiles
How to Remove Hard Water Stains from Tiles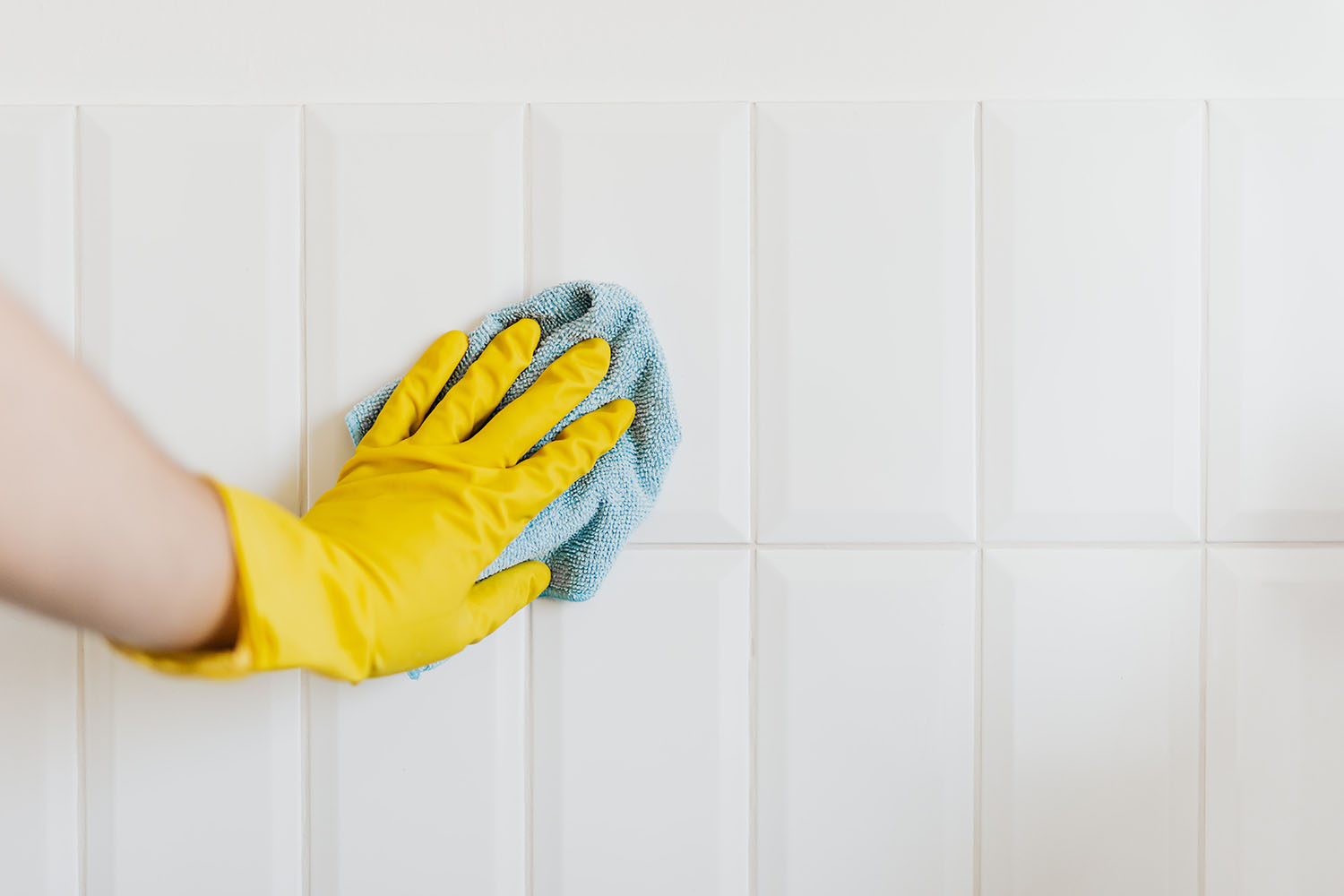 Hard water stains can build up in showers and around faucets or sinks. For hard water stains on natural stone tiles, it's best to use a cleaner specifically made for the surface.
ADVERTISEMENT - CONTINUE READING BELOW
For ceramic tiles and glass, Better Homes & Gardens recommends using vinegar to dissolve mineral buildup. Soak a cloth or sponge with vinegar and wipe the surface. Let the vinegar soak on the tile for a few minutes and then wipe it again. Spread dry baking soda on the tile and let it react with the vinegar before gently scrubbing with a sponge dampened with water. Rinse with water and dry using a soft cloth.
How to Remove Rust Stains from Tiles
Rust stains in bathrooms and kitchens happen when metal items on tile surfaces come in contact with moisture for long periods. Thankfully, it is easy enough to remove using simple household ingredients.
Better Homes & Gardens recommends mixing equal parts of lemon juice and borax and gently rubbing the paste into the rust stain. Allow it to dry then rinse with water. Dry with a clean cloth. Repeat as needed until the rust is removed.
ADVERTISEMENT - CONTINUE READING BELOW
READ: 10 Ways To Use Patterned Tiles Without It Looking Too Crazy
How to Remove Stains from the Grout
Light-colored grout stains easily, but stubborn stains are easily removed by combining baking soda and water into a paste. Apply to the stains and let it sit for a few hours (or overnight, if possible) before scrubbing out the stain using a nylon brush. An unused toothbrush works just as well!
Maintaining your tile's sparkle is easy if you clean it at least twice a week. Sweep or vacuum to remove debris and mop the tiles to maintain the shine. Happy cleaning!
More on Realliving.com.ph
Load More Stories