Home Care
Places, Items in Your Home You Should Never Fail to Disinfect Regularly
It pays to be responsible for your own health and the cleanliness of your space. Photography: PIXABAY/pascalhelmer
With the increasing number of COVID-19 cases in the Philippines, it's important more than ever to be responsible for your own health. There have already been numerous lists on how you can decrease your risk of contracting the virus—or any viral and bacterial illness for that matter—and these include properly and regularly washing your hands with soap and water for 20 seconds (preferably to the tune of your favorite song), keeping your fingers away from your eyes, nose, and mouth, maintaining social distance, eating healthy to ensure good nutrition, and sleeping enough. These basic but important reminders won't only protect you, but others as well.
But aside from these precautions, it's also important to properly maintain and sanitize places your frequent, such as your office, and especially your home. It doesn't matter if you always have  visitors or not—keeping your home clean won't only lessen the occurrence of illness, but also give you peace of mind.
ADVERTISEMENT - CONTINUE READING BELOW
Here are a few spots and items that should always be sanitized. You can use a paper towel with alcohol, a mix of water and bleach, or disinfectant spray to do so.
The bathroom
The faucet is the first thing that most people touch when in the bathroom, which means it's often contaminated. It's a good habit to always wipe it clean after use.
It goes without saying that the toilet bowl also needs disinfecting. You can sanitize the rim with alcohol and wipes, however, The Mirror reports that the bowl itself will need a good scrub daily, and a deep clean weekly.
The kitchen
As this is the place where you prepare your food, it's a must that it's always clean. Your kitchen faucet should be regularly wiped and the sink scrubbed and disinfected. In a WebMD feature, Eileen Abruzzo, director of infection control at Long Island College Hospital of Brooklyn in New York, said that remaining food particles in sinks invite lots of germs. She recommended washing surfaces "with a solution of bleach and water once a day and then letting the solution run down the drain."
ADVERTISEMENT - CONTINUE READING BELOW
Sponges, which you use for your dishes, are also breeding grounds for bacteria. According to Reader's Digest, one way to clean it a sponge is to "soak [it] overnight in a mixture of one cup hot water, half a cup white vinegar and three table spoons salt." Rinse and squeeze the following day.
Phones, remotes, light switches, knobs, keyboards, fridge door handles—basically, everything you regularly touch
It should come as no surprise that everything you that you always handle should be disinfected often. According Dr. Tanya Altmann on a feature Today.com, sanitizing with disinfectants is quite easy: "Wipe so that the surface remains visibly wet for four minutes then let it dry."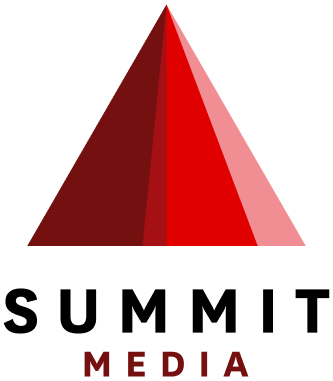 Get the latest stories on COVID-19.
All you need to know from your trusted Summit Media network. Sign up here for regular updates delivered to your mailbox.
The email address you entered is invalid.
Thank you for signing up. We'll send updates directly to your inbox!
More on Realliving.com.ph
Recommended Videos
Load More Stories
---