Home Care
Get Rid Of Mice Forever With Chili Peppers
Yup, you read that right—red, hot Habaneros! Photography: Pixabay and @istome_store via Instagram
Mice can be cute and cuddly to look at, but they aren't exactly the kind of pets we want to share our homes with. These notorious creatures don't only invade your space, they also spread bacteria, urine, and feces which cause numerous diseases—not to mention, the damage they do to items they decide to munch on. To make sure they stay meters away from your lot, here is a wonder solution you can make: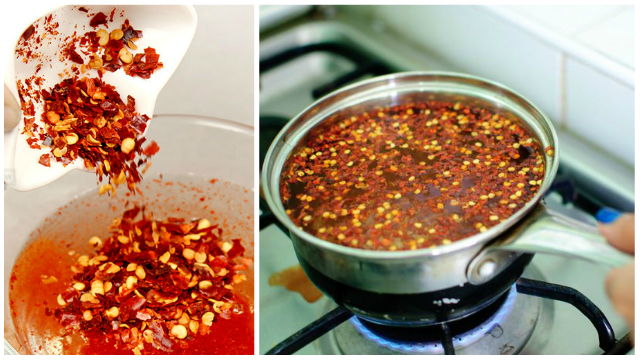 ADVERTISEMENT - CONTINUE READING BELOW
What you need: 
1 cup chopped Habanero peppers 
2 tablespoons of hot pepper flakes
1 gallon of fresh water
2 two-gallon buckets
Large pot
Spray bottle
Cheesecloth
How-to: 
1. Before you begin, make sure you wear gloves and goggles to keep you from burning your eyes or hands. Remember, prevention is always better than cure.
2. In a large pot, heat water and bring it to a boil. While waiting, run the batch of fresh peppers and pepper flakes in a food processor and blend until they are roughly chopped.
3. Add the pepper blend into the first two-gallon bucket, then pour the boiling water over it. Cover the mixture and allow it to sit for 24 hours.
4. Using a cheesecloth, strain out the pepper bits by pouring the mixture into your second two-gallon bucket.
5. Once you're done, fill a spray bottle and spritz around entrances and affected areas of your home. Apply around the outside perimeter of your house to prevent further infestation, too.
ADVERTISEMENT - CONTINUE READING BELOW
RL Tip: Don't forget to do patch tests. Always test a small area first to make sure it doesn't discolor any walls and carpets.
PHOTOS and SOURCES: Pixabay and @istome_store via Instagram (Main) | fabhow.com and WikiHow | Everyday Roots (8 Poison-Free Ways to Get Rid of Mice)
More on Realliving.com.ph
Recommended Videos
Load More Stories
---