Home Care
10 Home Uses For Oil Lubricant
Oil lube is your friend and it's not just for car engines and machines! Your entire house can benefit from it, too. Photography: Gio Oliva (mascot) & Miguel Nacianceno (kitchen)
You see that ubiquitous blue can of oil lubricant lurking in the trunk of your car, or in your dad's toolbox. Oil lubricants have long been the domain of handymen out there for taking out that tough screw or lubing up a rusty bike chain.
But did you know that the trusty can of WD40 (other brands of lube are Liquid Wrench and Marvel Mystery Oil) is so useful for almost any part of your house? We've listed down some brilliant home hacks for you, here, all using oil lubricant!
"Loosen" a stuck sliding window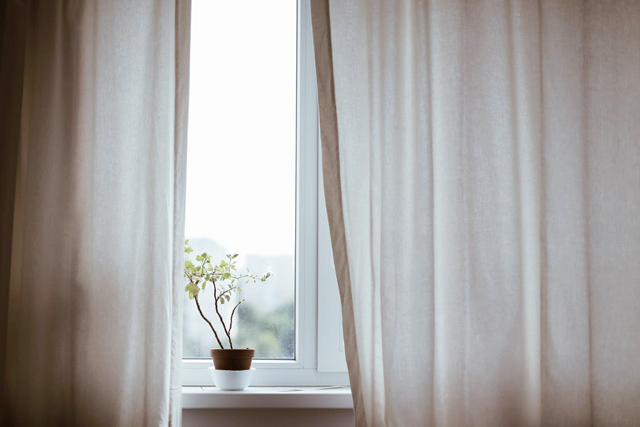 Sliding window mechanisms sometimes get stuck or become maganit, especially if it hasn't been cleaned often. Spritz a small amount of lube onto the sliding track, and roll the window back and forth until it slides smoothly.
Unlock sticky scissors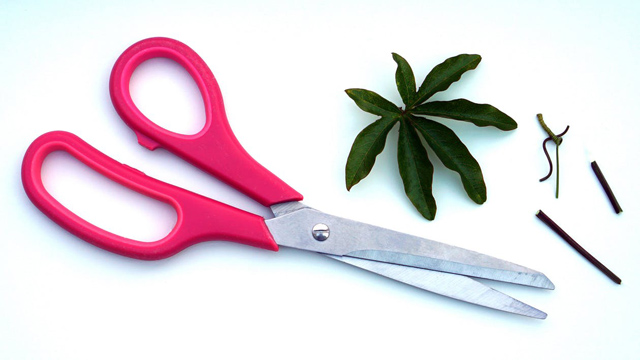 ADVERTISEMENT - CONTINUE READING BELOW
Craft scissors are often stuck together because of rust and leftover adhesives from tape. Spray a bit of lube onto the blades and the screw area of the scissors, wipe clean and dry, and then use.
Banish coffee stains and water rings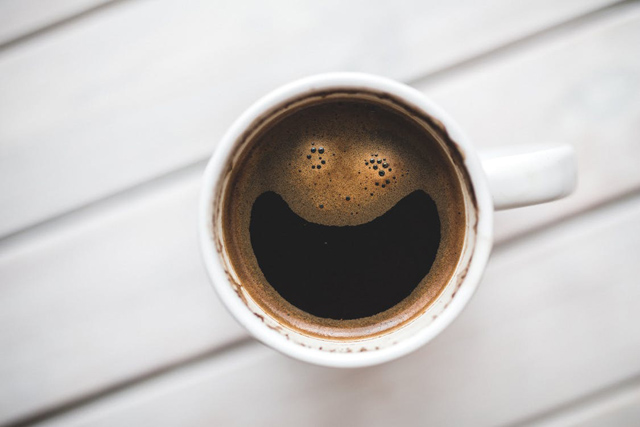 If you forgot to bring out the coasters, we are betting that you have a couple of coffee stain and water glass rings on your tabletops. Spray a small amount of lube onto the ring stain, rub it with a rag until it disappears, and wipe dry.
Peel off a pesky sticker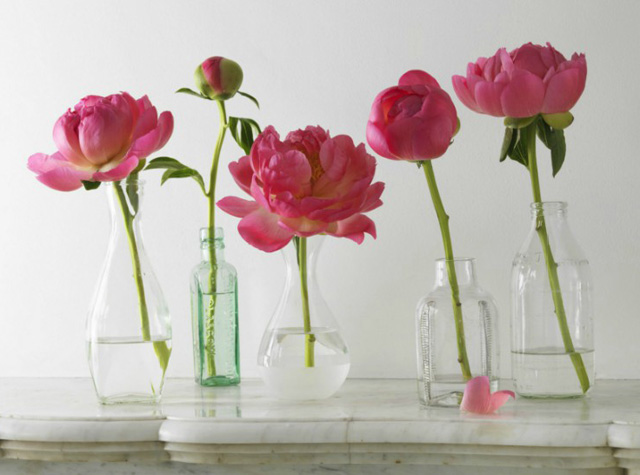 ADVERTISEMENT - CONTINUE READING BELOW
If you're the recycling type and can't seem to completely remove a bottle's sticker, try spraying a small amount of lube onto the sticker. Wait a bit, and then peel the sticker off. If there are leftover bits of sticker remaining, spray again and then remove it gently with a blunt spatula.
To read more about removing stickers, click here.
Rub out shoe scuffmarks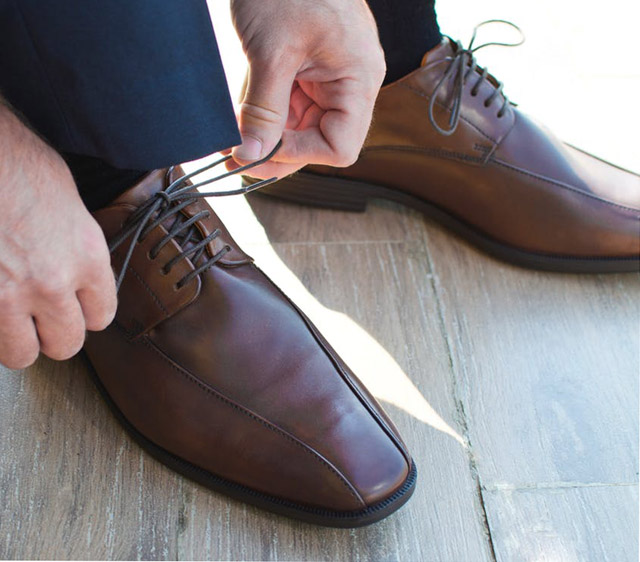 Leather-soled shoes are notorious for leaving scuffmarks on wood floors. Spray the lube onto the scuffmark and then rub gently with a soft rag. Wipe it down and polish as usual.
Pull out stuck glasses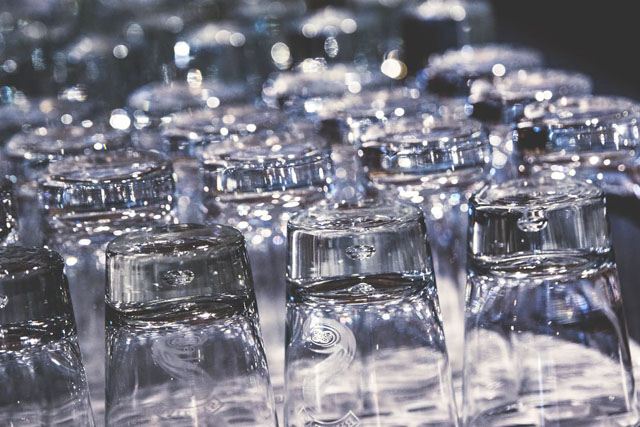 ADVERTISEMENT - CONTINUE READING BELOW
Sometimes, when you stack glasses into each other, they all get stuck. Insert the stick nozzle into the lube spray and spritz into the seams of the stuck glasses. Wait for a few seconds to let the oil drip in between them, and then pull the glasses apart.
Remove crayon marks on a wall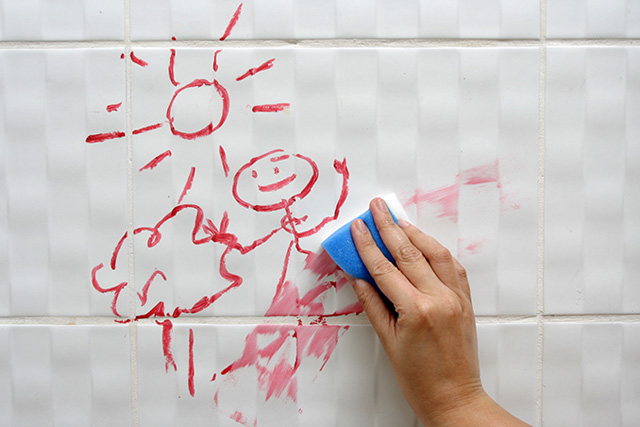 To make removing crayon or water-based pen marks on a painted concrete wall much easier, spray a small amount of lube on the mark, rub to remove, and then go over it with a slightly moist rag.
Repel insects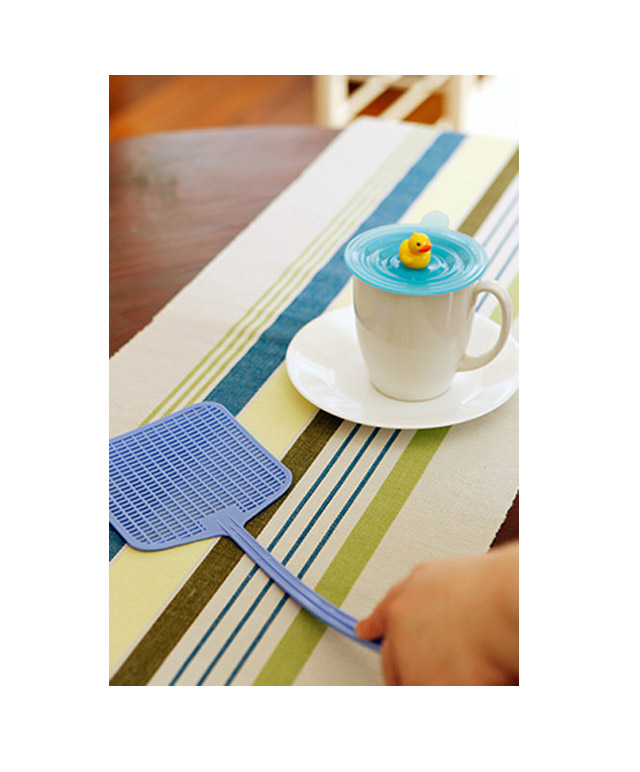 ADVERTISEMENT - CONTINUE READING BELOW
If you don't want that awful, noxious insect repellant smell, grab a can of lube to spray on the offending cockroach/ant/spider to drown it in oil.
Clean stair railings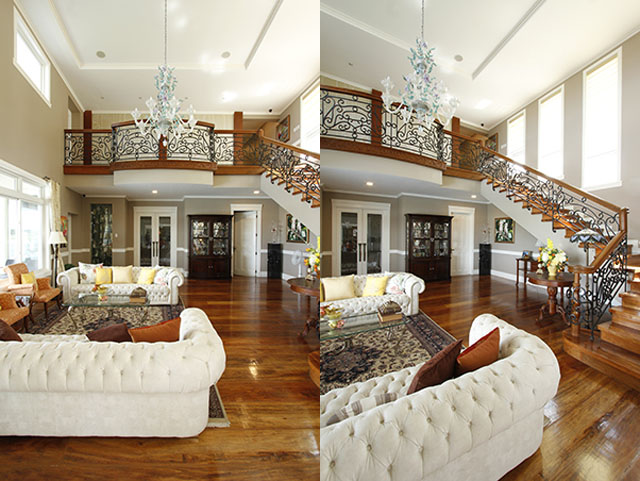 It's hard to polish intricate stair railings with just a plain rag. Spray a small amount onto the rag to clean the wrought iron balustrades and protect it from rust.
To see the rest of this house, click here.
Polish faucets and stainless steel fixtures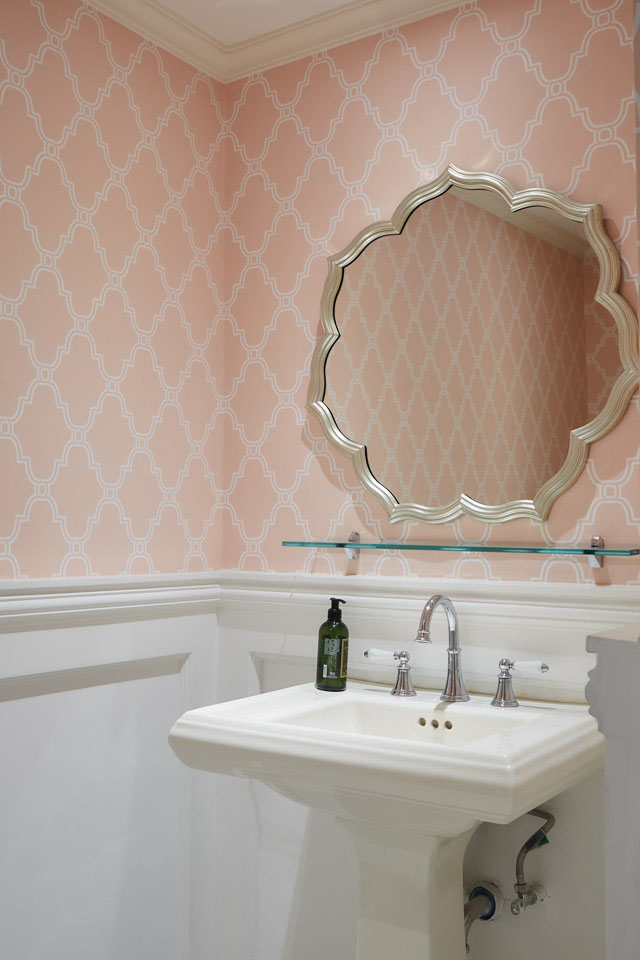 ADVERTISEMENT - CONTINUE READING BELOW
Stainless steel bathroom and kitchen fixtures often have hard-to-remove water stains on the surface. Spray a bit of lube onto the fixture, give it a thorough wipe to shine it up. This trick also works on stainless steel home appliances (don't apply too much oil), and cabinet pulls. 
To see more of this home, click here.
More on Realliving.com.ph
Load More Stories
---