Shopping & Services
7 Firm But Soft Memory Foam Mattresses You Can Buy Online
Time to invest in better sleep. Products and services recommended on our websites are independently selected by our editors. If you buy something through our links, Summit Media may earn an affiliate commission at no extra cost to you.
When was the last time you had good sleep? Or maybe you've been having a tough time trying to get enough of it. That might be a sign that you need to invest in a new mattress that would provide ample comfort, durability, and support—which you could get from a memory foam mattress.
Sleep Advisor describes memory foam as "polyurethane foam combined with certain chemicals that allow it to contour to your body." It is both viscous and elastic, which means it moves slowly when pressure is applied to it, and is able to stretch and change shape and then return to its original form. Research has linked it to good sleeping posture and reduced back pain. It can also help keep the body cool, which is especially important in a tropical country like the Philippines.
You might be wondering: What's the difference between a memory foam mattress and a spring mattress? The latter is ideal for individuals who typically sleep on their back or stomach and gives plenty of support for those with lower back issues. They also have more bounce and tend to be more affordable than foam mattresses. But they generally wear out quickly and sag over time if you don't replace them every few years. On the other hand, memory foam mattresses provide support for the neck, back, hips, and shoulders. They also have heat-wicking capabilities and can last for up to 12 years.
There are a lot of memory foam mattresses that you can get online. The plus side of buying from an ecommerce store is that you won't have to stress about how to take it home, like you would if you had bought it from a physical one. You can also get extra savings by using vouchers upon checkout. And don't worry, many of these stores still offer warranty on their products even if you buy them online.
ADVERTISEMENT - CONTINUE READING BELOW
Ready to invest in a memory foam mattress? Here are eight options you can choose from:
1. Emma Original Memory Foam Mattress
P26,875 for full double on Lazada and Shopee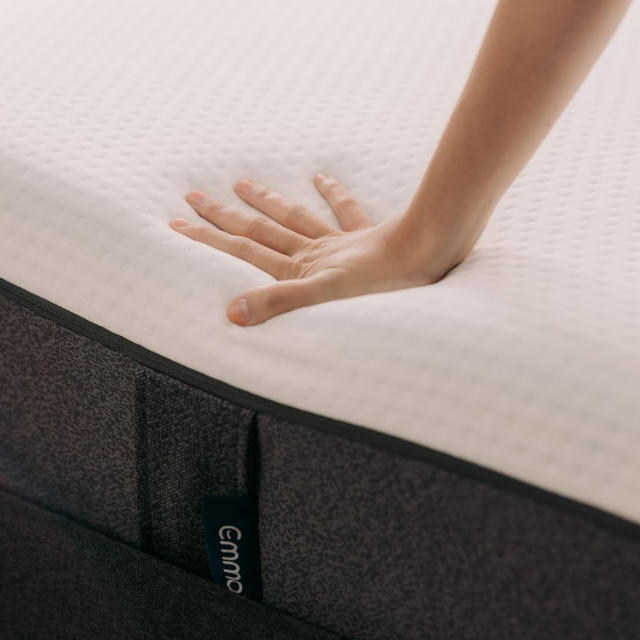 Emma, a Germany-founded brand, is a popular pick for many celebrities because of its high-quality offerings. One of the items they offer is the Original Mattress, which is made of three layers of thick, pressure-relieving foam. It was designed with seven-zone body support to alleviate pressure points and distribute weight evenly. It is also topped with a breathable, moisture-regulating cover that promotes better airflow and protects the mattress from sagging. On top of all that, Emma offers a 10-year warranty and a 365-night free trial with money-back guarantee.
Also Read: This Is The Reason Why You Can't Sleep At Night, According To An Ophthalmologist
2. ComfortLivingPH Premium Memory Mattress with CoolTech Gel
P21,990 for full double on Lazada; 21,999 for full double on Shopee
If you get hot while you're sleeping, the Premium Memory Mattress from ComfortLivingPH may be an ideal choice for you. The top memory foam is infused with heat-capturing CoolTech Gel, which is designed to prevent the build-up of warmth. This mattress also has high-density support foam, making it a pressure-relieving and supportive mattress with medium firmness. ComfortLivingPH offers a five-year warranty that protects both the mattress and the cover.
ADVERTISEMENT - CONTINUE READING BELOW
3. Uratex Senso Memory Extra Mattress
P25,379.78 for full double on Lazada; P28,200 for full double on Shopee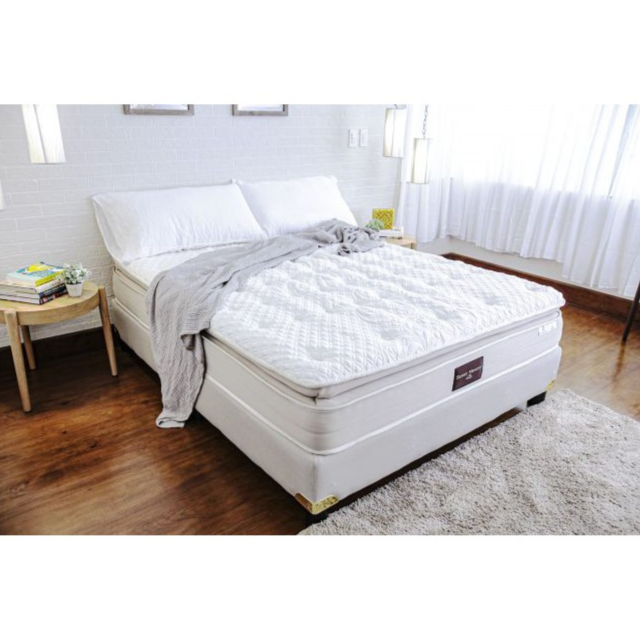 Do you need a mattress that won't trigger your allergies? This mattress from Uratex is treated with a technology that prevents the growth of bacteria, odor, mildew, and dust mites. Aside from that, it has a Senso Memory foam that distributes body weight evenly and a foam base that promotes good air ventilation.
ADVERTISEMENT - CONTINUE READING BELOW
Also Read: Simple Bedroom Tweaks That Can Help You Sleep Better at Night
4. Mandaue Foam Flex Premium Mattress
P8,840 for double on Lazada; P14,820 for double on Shopee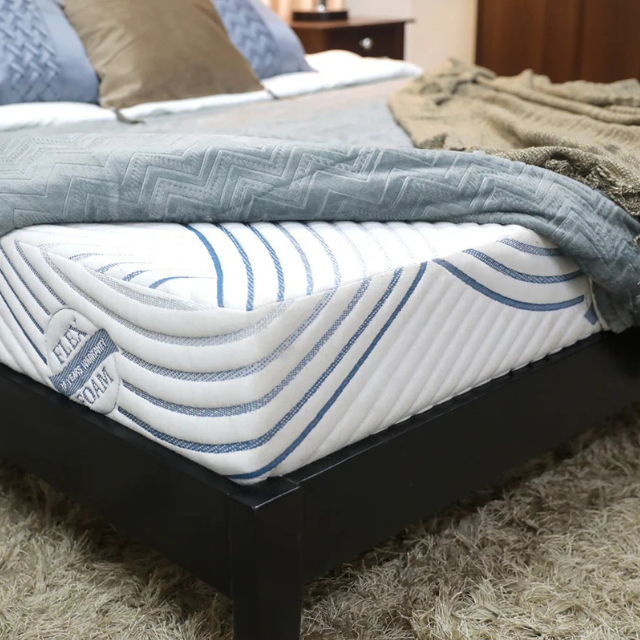 The Flex Premium Mattress from Mandaue Foam has a medium density of 31 kg/m3, which means it is generally considered to be not too soft, not too hard, but just the right firmness. Medium-density memory foam mattresses tend to last between seven and eight years. These also conform closer to the form of the body and offer better pressure relief than those with lower density. On top of all that, Mandaue Foam is a trusted brand when it comes to different kinds of home needs. They have multiple branches across the Metro—which means you can try out their mattresses in person before checking out online. They also give customers the option to customize mattresses according to the size of their bed frame.
ADVERTISEMENT - CONTINUE READING BELOW
5. EXINHOME Mattress Memory Foam Deluxe Bed
P5,990 for 135x190x20cm on Lazada; P5,999 for 135x190x20cm on Shopee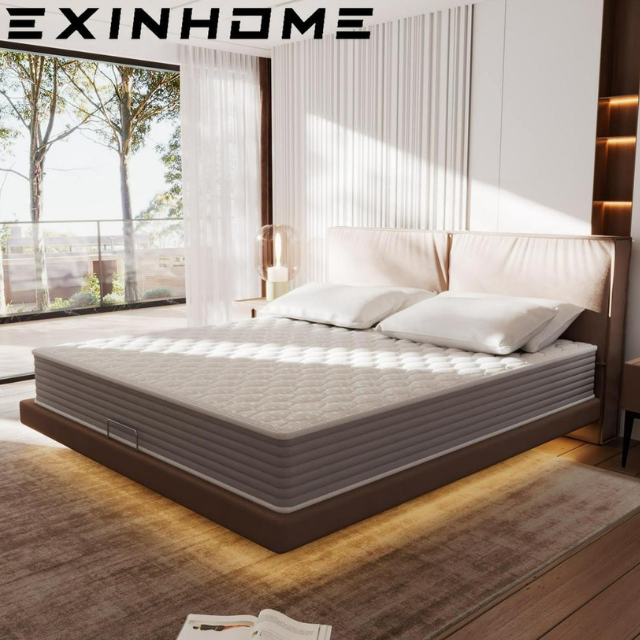 Those who tend to move a lot in their sleep would want to check out this mattress from EXINHOME. It has multiple layers of breathable foam as well as a spring double steering system that can effectively absorb noise and vibration. This means that the foam-and-spring hybrid mattress can adapt to different sleeping positions without making any loud noises, so you guarantee a peaceful slumber for yourself and your loved ones. Plus, the bottom of the mattress has anti-skid technology which will keep it from sliding and moving around while it is in use.
ADVERTISEMENT - CONTINUE READING BELOW
6. Salem Milton Foam Mattress
P13,854.40 for double on Shopee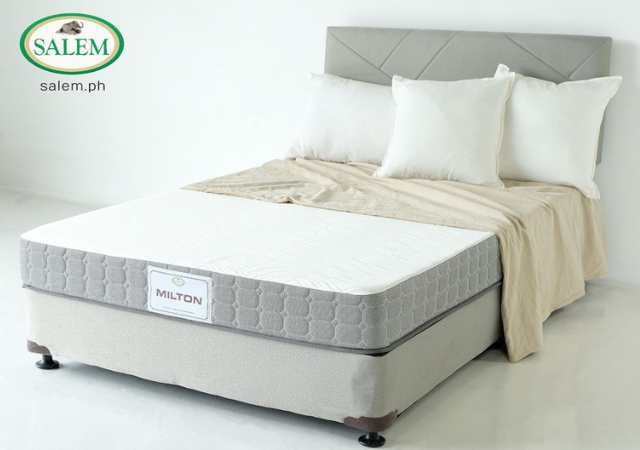 The Milton mattress from Salem is a good option for those who want a mattress that they can comfortably sink into while providing them with solid back support. It has a rebonded foam core and a memory foam upper layer. Together, they create the optimal combination of firmness and softness.
ADVERTISEMENT - CONTINUE READING BELOW
Also Read: Here's One Important Reason Why Your Bedroom Should Be Conducive to Quality Sleep
7. Doyle & Furnham Revive Elite Mattress
P25,795 for double on the Doyle & Furnham website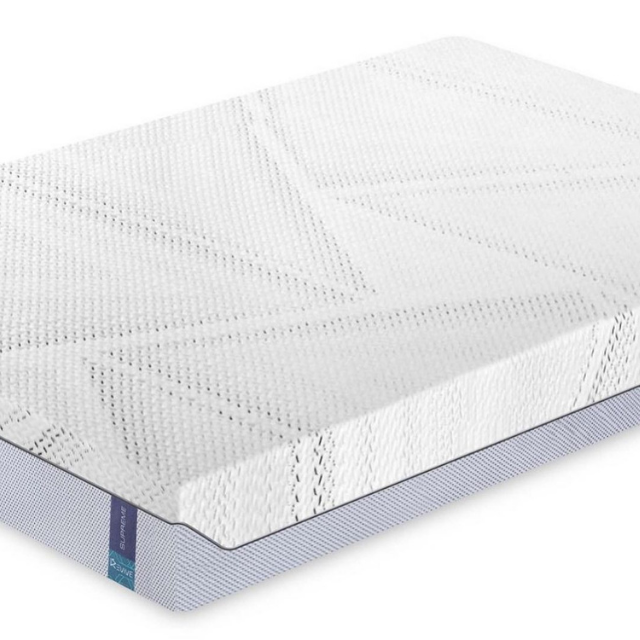 Doyle & Furnham's Revive Elite Mattress is designed with a mechanism called the 37 Comfort Zone, which helps ensure that your body climate is in its best state while you sleep. This soft memory foam mattress also has a removable and washable cover with an anti-slip feature. If you want a firmer alternative, you can also check out the Revive Supreme Mattress (P18,904 for double; available on the Doyle & Furnham website).
ADVERTISEMENT - CONTINUE READING BELOW
Links are updated regularly and as much as possible but note that products can run out of stock, discounts can expire, and listed prices can change without prior notice.
For more discounts and deals, check out Real Living's exclusive vouchers.
More on Realliving.com.ph
Load More Stories