Shopping Guide
10 White Finds With Wooden Accents for Your Scandinavian-Style Home
White tones and wooden textures are a match made in minimalist heaven! Oftentimes, finding the right furniture, decor, and even appliances to fit into your home's interior design can be an oddly specific undertaking. You may find yourself endlessly searching for pieces with detailed designs that exist in your mind, but don't seem to be sitting on any store shelves you check—you almost wish you could build your furniture yourself! In case your home improvement shopping list is filled with decor and essentials decked out in a mix of soft white tones and wooden details, we're here to make the limited search a little easier. Yup, the aesthetic category in question is pretty on the nose, but if that's what you want in your dream home, then you deserve to find it. Below, we round up chic white appliances, decor pieces, home essentials, and more with rustic wooden accents contrasting against the pristine ivory.
These wooden home decor pieces featuring white designs and details are perfect for your minimalist space: 
ADVERTISEMENT - CONTINUE READING BELOW
KRUZO Eames Round Side Table (P1,050) from Pearl Panda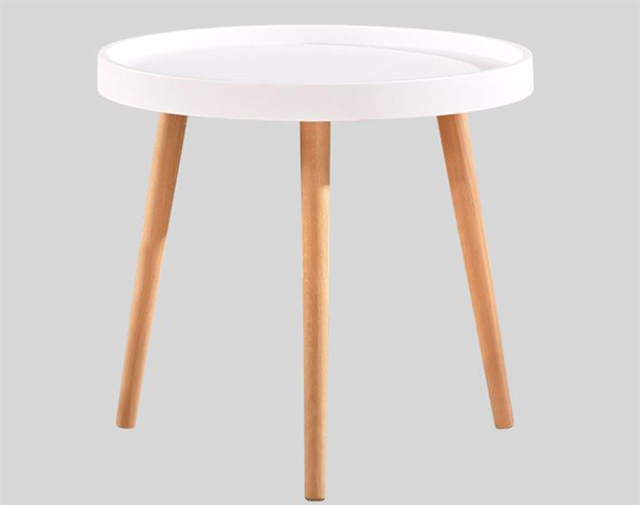 We recently rounded up a list of stylish side tables you can shop now to spruce up your space, but if you're looking for one that would perfectly match your minimalist interiors, check out this piece from online store Pearl Panda. It features a white round table top with wooden legs—you can also get it in black if you want to fill your home with a variety of neutral shades. You'll love accessorizing the piece with plants, vases, and other small home decor.
Available online. 
Planit Home Espresso Maker (P20,710) from La Table de Zorba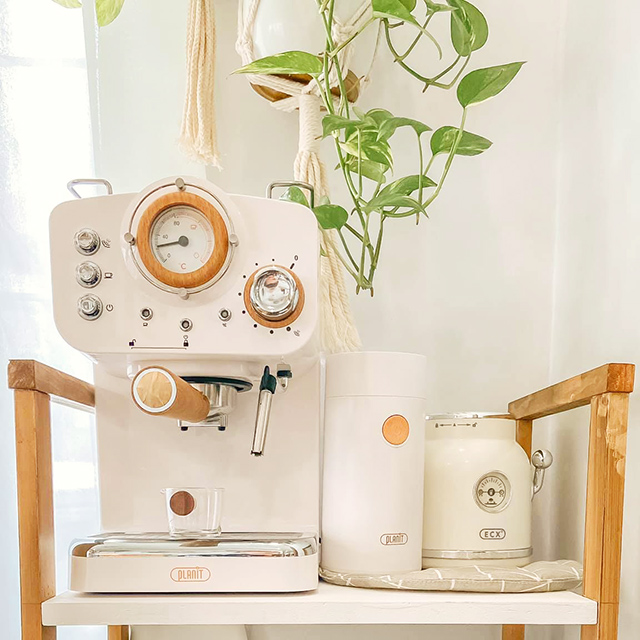 In our never-ending search for more and more aesthetic finds to add to our online shopping carts, we came across the gorgeous Planit Home Espresso Maker from online store La Table de Zorba. We spotted the device on a Facebook post from a local blogger known as Lois Cozy Life. This chic coffee maker comes straight from South Korea and fittingly, it sports the kind of soft, minimalist design commonly associated with Korean-style interior design. The IG-worthy device features a pristine white exterior with light wooden accents. It's perfect for kitchen counters or coffee nooks filled with sleek appliances and decked out in delicate, neutral tones. Plus, it's a huge step up from the usual drip coffee makers most people have at home and naturally, the espresso it makes is much closer to the strong, aromatic brews you can get at your go-to café.
ADVERTISEMENT - CONTINUE READING BELOW
Available online.
 Sabi Sofa Chair (P5,290) from IPW Furniture & Fixtures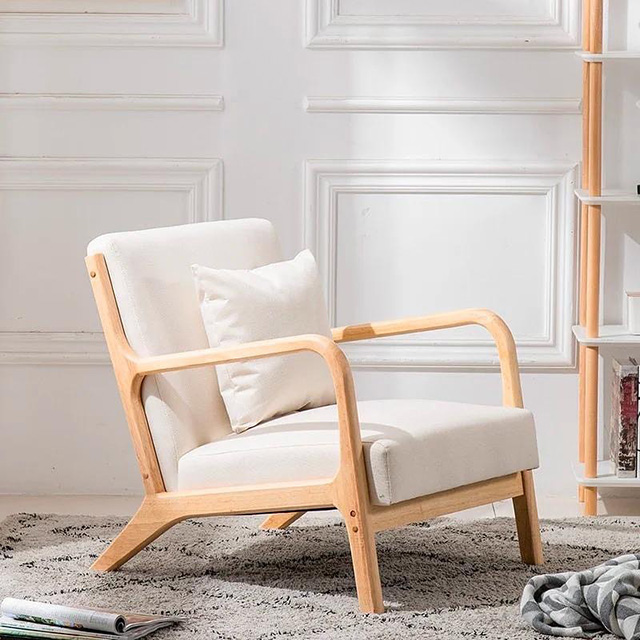 Trust us, everyone needs a good lounge chair. Your bed is for sleeping and your desk chair is for working, so where do you go when you want to zone out, listen to music, read some new books, or binge your fave shows? That's right, to your oh-so comfortable sofa chair. This cozy seat from IPW Furniture & Fixtures keeps it simple and chic with a wooden frame and white cushioning. You'll be chilling in it all weekend long.
ADVERTISEMENT - CONTINUE READING BELOW
Available online.
Soraya Rattan Foldable Hamper (P1,885) from Domesticity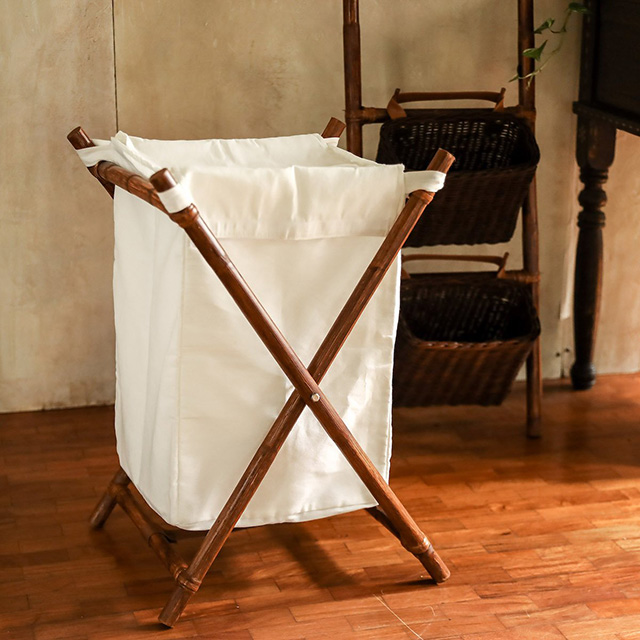 The basic rule of thumb to keep in mind when it comes to home improvement is that any room, corner, or item can be made to work and look better—no exceptions—if you know how to find the perfect elements to level up its aesthetic and functionality. One home essential you may have overlooked while giving your space a makeover is that old, worn-out laundry basket sitting on your bathroom floor. If you're looking to give your bathroom for a Zen feel, you'll want to replace your old hamper with this chic basket from Domesticity, which features an off-white canvas liner on a handcrafted bamboo holder.
ADVERTISEMENT - CONTINUE READING BELOW
Available online.
Ilya Turned Wood Planters (P8,950) from West Elm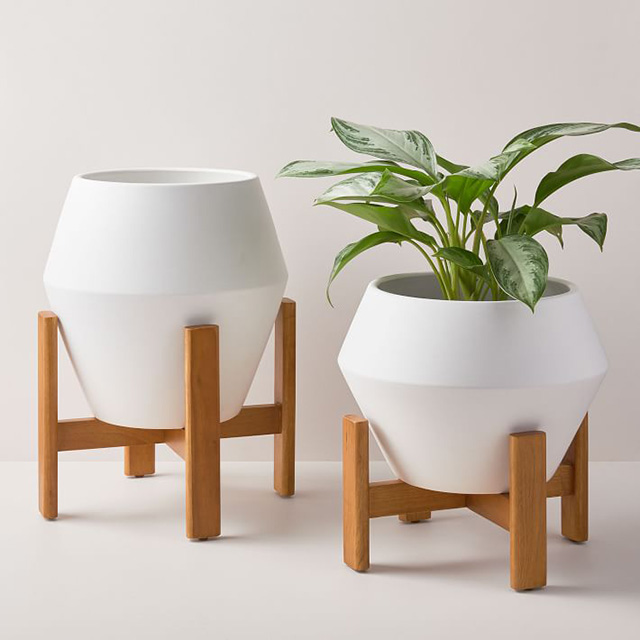 Filling your home with all kinds of leafy plants is a great way to add life and color to your space—plantitas and plantitos, we know you can attest. You can make your little green babies look even prettier by dressing them up in chic pots and planters like this geometric white piece from West Elm. The modern-style pot stands on wooden stilts, which introduce more texture, as well as a homey, rustic feel, to your interiors.
ADVERTISEMENT - CONTINUE READING BELOW
See a list of Welm Elm stores and retailers.
Scandinavian Padded Chair (P1,750) from Puhunan Galore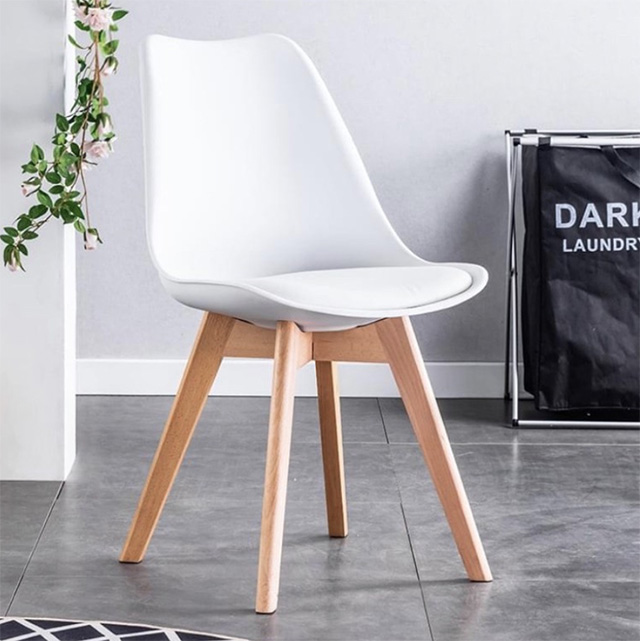 If you love Nordic decor and furniture, this chic chair from Puhunan Galore would be right up your alley. You can use it for your desk, dining table, living room, and even vanity. It features an all-white seat and backrest—with padding to support your bottom—on light wooden legs. The seat's sleek curves both contrast and complement the straight lines and wooden texture of the legs, adding subtle dimension and geometric variety to your space.
ADVERTISEMENT - CONTINUE READING BELOW
Available online.
Scandinavian Rectangular Trolley (P1,699) from Krafts MNL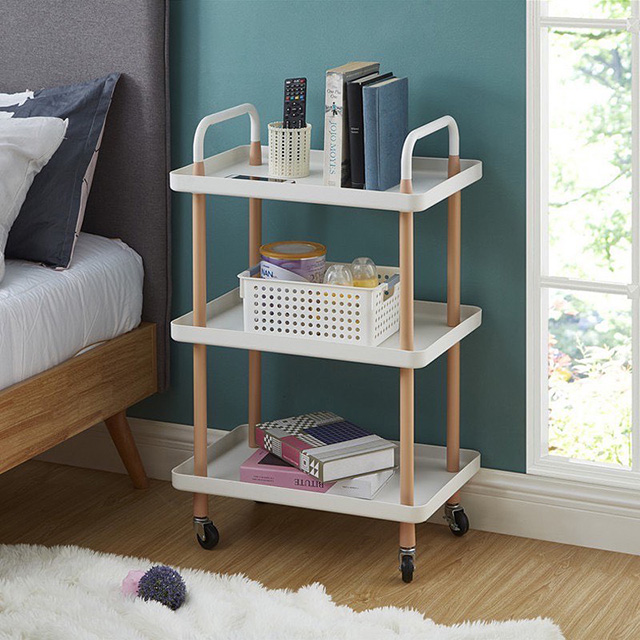 Fuss-free, Scandinavian-style trolleys have become increasingly popular during quarantine and we can totally see why. Trolleys function as both a storage space and a decorative display that can be placed anywhere in the house and even moved around should you need to bring your essentials to a different room. Cop this one from Krafts MNL if you're looking for a cart that will match your white-and-wood interiors.
ADVERTISEMENT - CONTINUE READING BELOW
Available online.
LILLÅSEN Bamboo Desk (P12,550) from Möbel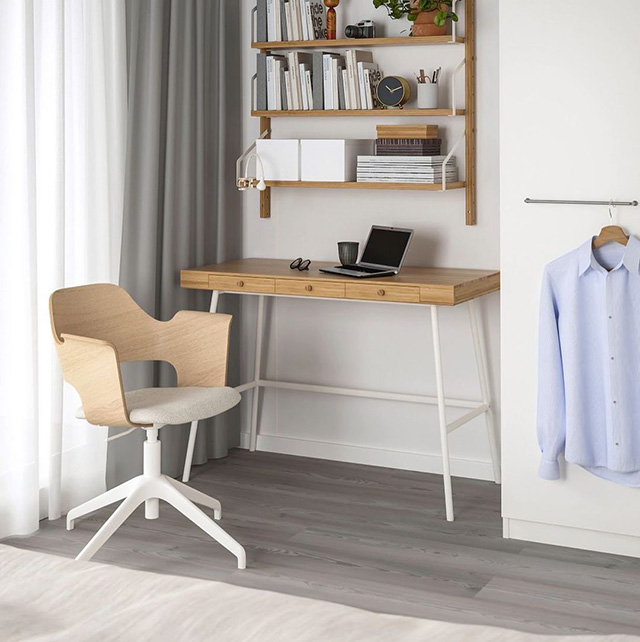 In case you're still building your home office and a desk is the next item on your shopping list, check out the LILLÅSEN bamboo desk from IKEA, which you can order from online shop Mobel. The fuss-free design is perfect for small spaces and minimalist interiors with a slim wooden table top (complete with three drawers for storage) and narrow white legs. It'll go great with any office chair you choose!
ADVERTISEMENT - CONTINUE READING BELOW
Available online.
XF 6077 Retro Wooden Stand Fan (P3,555) from Asahi 
 We're sure by now you've seen the viral sensation that is Asahi's wooden stand fan, and if you're currently in the middle of a home makeover, take this as a sign to finally get it! It's decked out in a sleek white material with light wooden accents on the base, blades, and outer frame, turning the usually boring home essential into a decorative piece worthy of any room—especially with hot summer days right around the corner.
Available online.
Nato Wood Chair (P10,500) from By The Form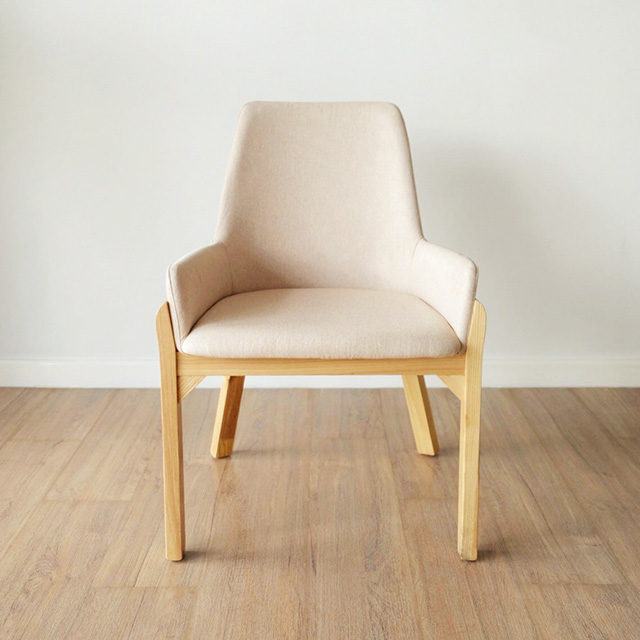 ADVERTISEMENT - CONTINUE READING BELOW
Online furnishing shop By The Form is dedicated to "creating peaceful and airy spaces that promote calmness." The brand incorporates both Japanese and Scandiavian design into their furniture pieces, producing styles that are stylish, functional, and timeless. This chair from their lineup would be a great investment piece if you're slowly building the minimalist home of your dreams. It features a cushioned, linen-toned seat (complete with a backrest and armrests), beautifully positioned onto a wooden frame and legs. Use it for your dining room, home office, or living room!
Available online.
Check out Spot.ph on Viber to join their Community and subscribe to their Chatbot.
This story originally appeared on Spot.ph.
* Minor edits have been made by the Realliving.com.ph editors.
More on Realliving.com.ph
Load More Stories