Shopping Guide
10 Must-Have Home Accessories for an IG-Worthy Room
So you can keep coming out with double tap-worthy home content. Photography: Nooke, Emilia
Now that we're nearly half a year in quarantine, you're probably close to running out of throwback photos to post on your social media. Time to pivot your content game (LOL, we're sorry) and make your space more, er, conducive, for IG-worthy posts. That means sprucing up your home or your room with #aesthetic items that are good enough to 'gram! Not sure where to start looking? Whether it's picture-perfect dried blooms, a cozy-looking plain white duvet, a full-length mirror (for your quarantine OOTDs), or some statement planters, we list some home items that'll look great in photos.
Add these IG-worthy home accessories to your cart:
Arc Frameless Mirror (P4,850) from Rhipe's Backyard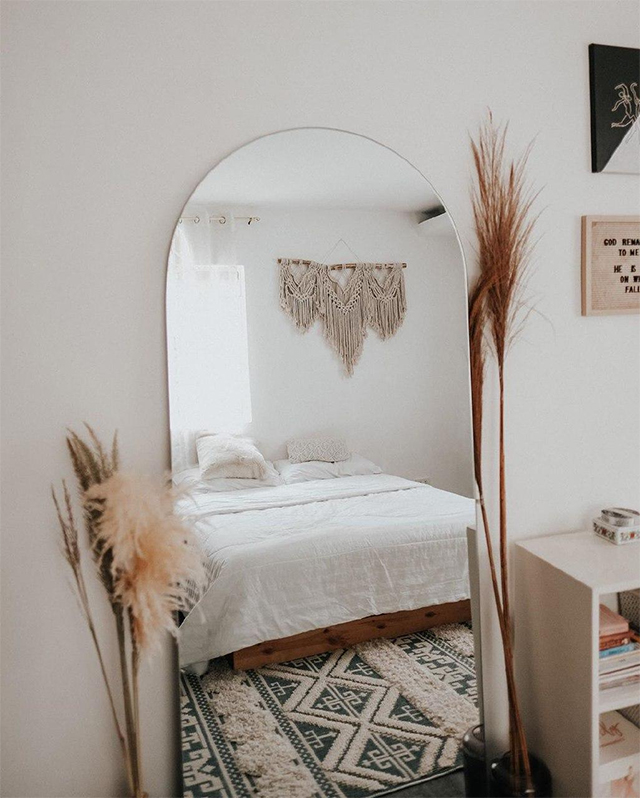 ADVERTISEMENT - CONTINUE READING BELOW
CONTINUE READING BELOW
Recommended Videos
If you've been wanting to get your own full-length mirror like the ones you see all over Pinterest and Instagram, Rhipe's Backyard has a chic minimalist mirror that can easily level up any space in your home and make it look bigger than it really is. Rest it against an empty wall and you've got yourself an IG-worthy spot perfect for OOTDs.
Available online.
Dried Flowers Bottled Arrangements (starts at P580) from Flowers by Namu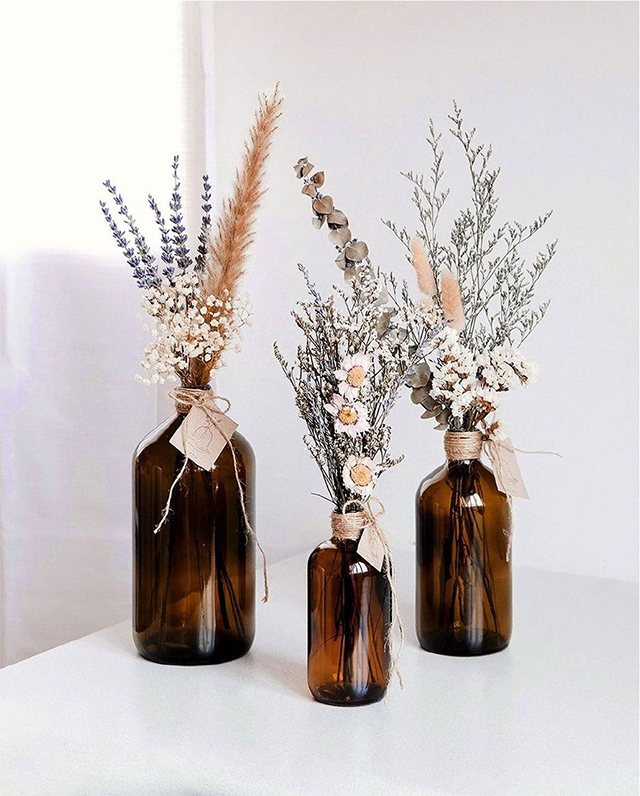 ADVERTISEMENT - CONTINUE READING BELOW
Want to add some life to your space? The easiest way to do that is by adding some plants— but if you don't want the commitment (or don't have a green thumb), dried flowers are the next best thing. Not only are they very low maintenance, they're Instagrammable, too! These dried blooms from Flowers by Namu already come with #aesthetic vintage-looking bottles that'll add character to your space.
Available online.
Wooden Ladder (P3,190) from Nooke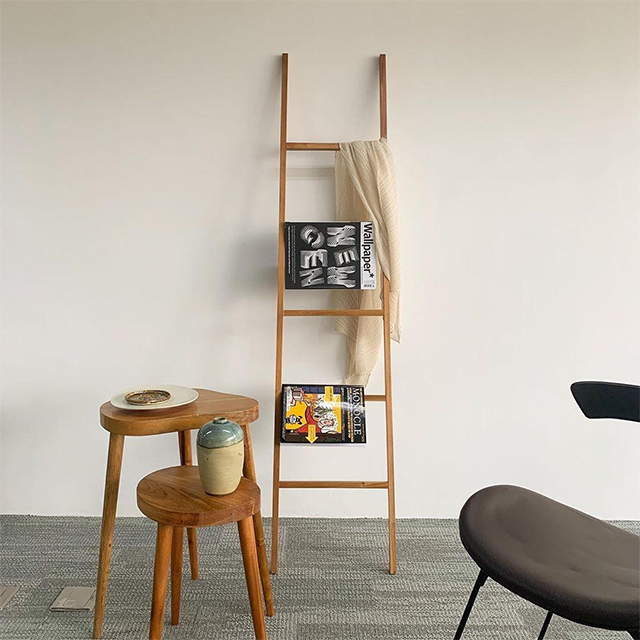 ADVERTISEMENT - CONTINUE READING BELOW
Who would've thought that a plain wooden ladder would look so good for your room? Whether you want to rest it against your bookshelf and pretend to be Belle from Beauty and the Beast or use it as a hanger for the clothes you stack on The Chair (you know what we're talking about), this light-colored ladder from Nooke will do the trick. It's a chic way to "organize" your mess!
Available online.
Emilia La Filipina Throw (P1,950) from Emilia's Home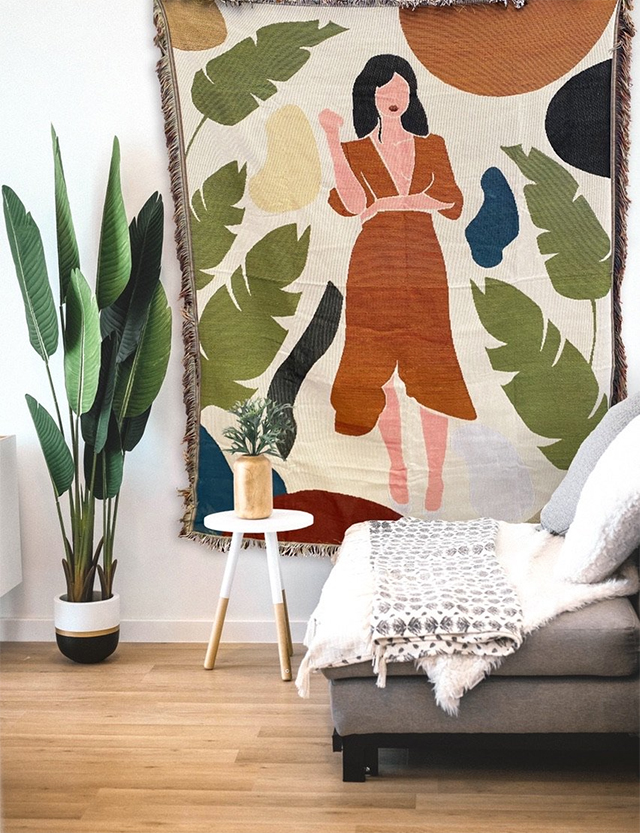 ADVERTISEMENT - CONTINUE READING BELOW
Add some color to your space with vibrant throws like this one from Emilia's Home. Use it as a bed runner, drape it over your office chair, or hang it up—this versatile home accent will look good no matter what you use it for!
Available online.
Plus Size Boob Pot (P750) from Plant Porn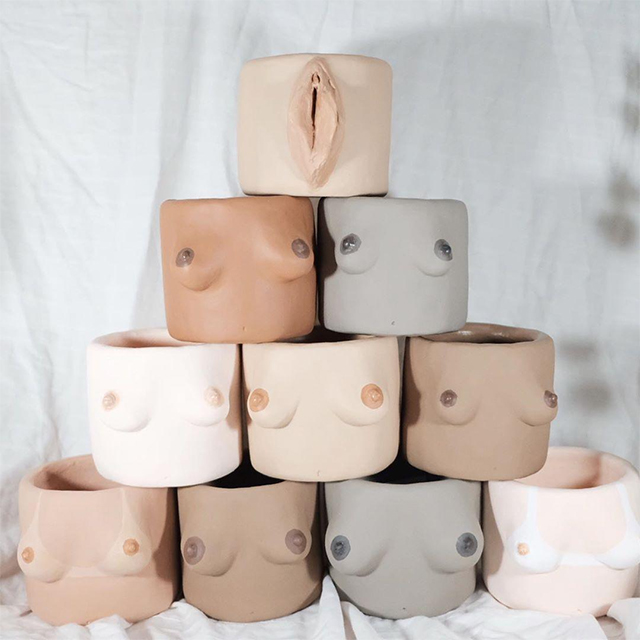 ADVERTISEMENT - CONTINUE READING BELOW
Looking for bold home accents? These quirky boobie pots from Plant Porn can be used for small indoor plants or as a holder knick knacks like makeup brushes, writing tools, and more. They come in a variety of skin colors and some even have tan lines—perfect for those who miss sunkissed skin!
Available online.
Birth of Venus Candle (P880) from Good Design Co.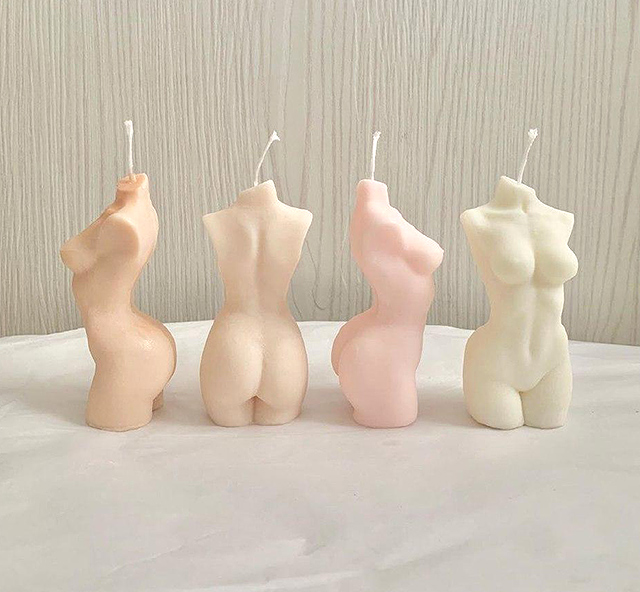 ADVERTISEMENT - CONTINUE READING BELOW
Check out these soy candles from Good Design Co, inspired by "The Birth of Venus" by Sandro Botticelli, one of the most famous paintings at the Uffizi Gallery in Florence. Each handmade candle is made with 100% soy wax and comes in a selection of soft pastel colors. They have a mild vanilla scent, but you can also get unscented variants. The candles feature a unique slanted top, which is a design that's exclusive to the brand, meaning you won't be able to find the exact candle design anywhere else.
Available online.
White Trolley (P1,800) from Deco Space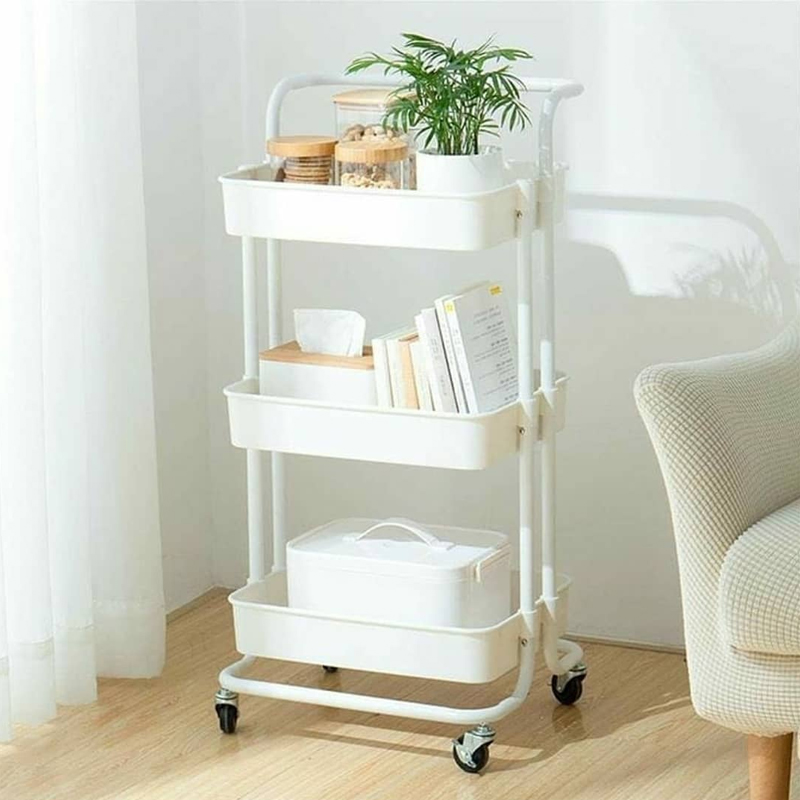 ADVERTISEMENT - CONTINUE READING BELOW
Apart from full-length mirrors, trolley racks are also having a moment. This one from Deco Space MNL is not only good for the 'gram, it also makes for great storage solution for everyday things! Use it as an accessory for your home office so you can move it around the house when you decide to to work in a different space or use it as a kitchen rack for your snacks or baking tools. Whatever it is you use it for, one thing's for sure: it'll always look good in your pictures.
Available online.
Louise Rug (P1,800) from Sunday Home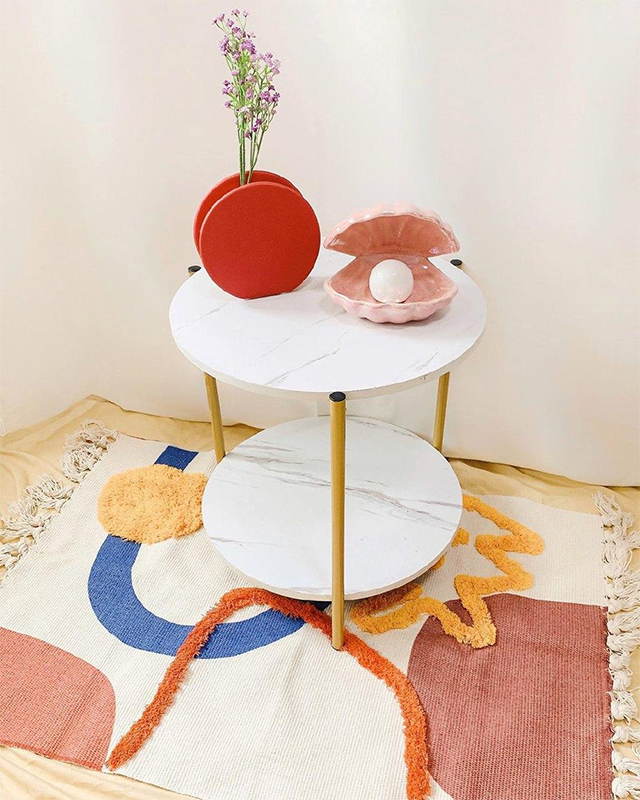 ADVERTISEMENT - CONTINUE READING BELOW
Liven up your space with a cute rug like this one from Sunday Home. It features brightly colored irregular shapes that give it a chic and abstract look, making it perfect for your IG feed. Use it in the bathroom or as a rug for your bedside table or just put it in the middle of the room to brighten up your space—it'll look good either way.
Available online.
Nordic Clothes Rack (P1,250) from Masha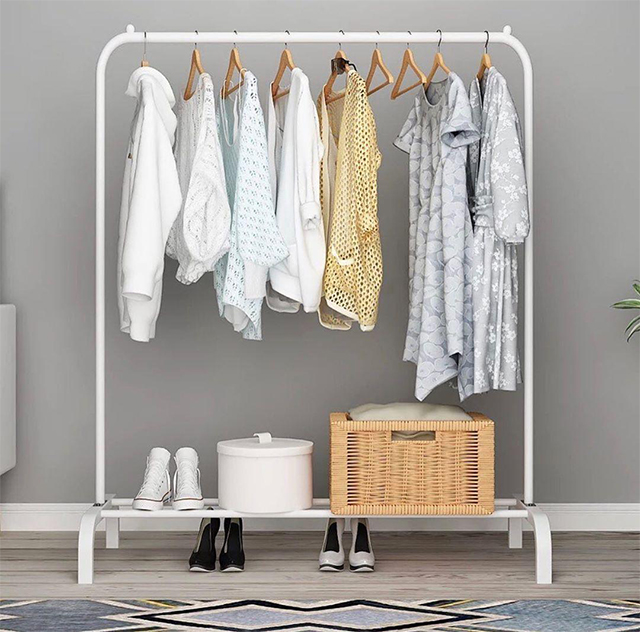 ADVERTISEMENT - CONTINUE READING BELOW
If you've always wanted a clothes rack that's exposed and lets you reach for your favorite fashion pieces effortlessly, Masha has a Nordic-inspired rack that's perfect for your Scandi-themed room. Use it to hang your favorite clothing items and place it next to your full-length mirror so you can take the most IG-worthy mirror selfie—with the #aesthetic rack peeking at the side, of course!
Available online.
Belgian Flax Linen Duvet Cover and Shams in White (P9,500) from West Elm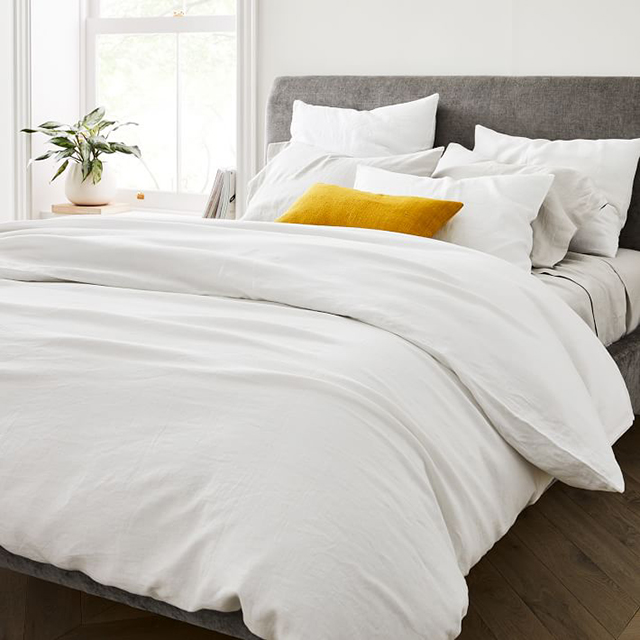 ADVERTISEMENT - CONTINUE READING BELOW
You're probably starting to realize that your colorful sheet covers and printed blankets look tacky in photos. It's about time you invest in crisp white sheets and a cozy duvet like this West Elm piece so you can take double tap-worthy Netflix-and-chill (and by chill, we mean actually chilling with your laptop in bed, bowl of cereal and cup of coffee not required). Besides, anything white will instantly make your room look clean!
Available online.
This story originally appeared on Spot.ph.
* Minor edits have been made by the Realliving.com.ph editors.
More on Realliving.com.ph
Load More Stories