Shopping Guide
What It's Like to Shop at Dapitan Arcade During the Pandemic
The shopping hot spot is still one of the best places to visit for budget finds so it's best to come prepared Photography: Jilson Tiu and Mary June Conti
The pandemic has changed the way we do different things, including shopping for home finds. Many stores have upgraded their platforms and even launched websites to accommodate orders even during lockdowns. Dapitan Arcade, the must-visit bargain stop, launched its own online store last year to meet the demand of its frequent visitors.
While shopping online is indeed convenient, nothing still beats being able to see the items personally or getting the chance to negotiate with sellers for a better price. Fortunately, you can drop by Dapitan Arcade on your next free time. However, with the on-going pandemic and safety protocols in place, expect some changes in terms of movement around the place and the pricing of the goods.
Curious as to what it's like to shop at Dapitan during the pandemic? Realliving.com.ph was able to talk to interior designer Noreen Pineda and homeowner Mary June Conti about their visits to the place and we were able to get some tips.
When is the best time to visit Dapitan Arcade these days?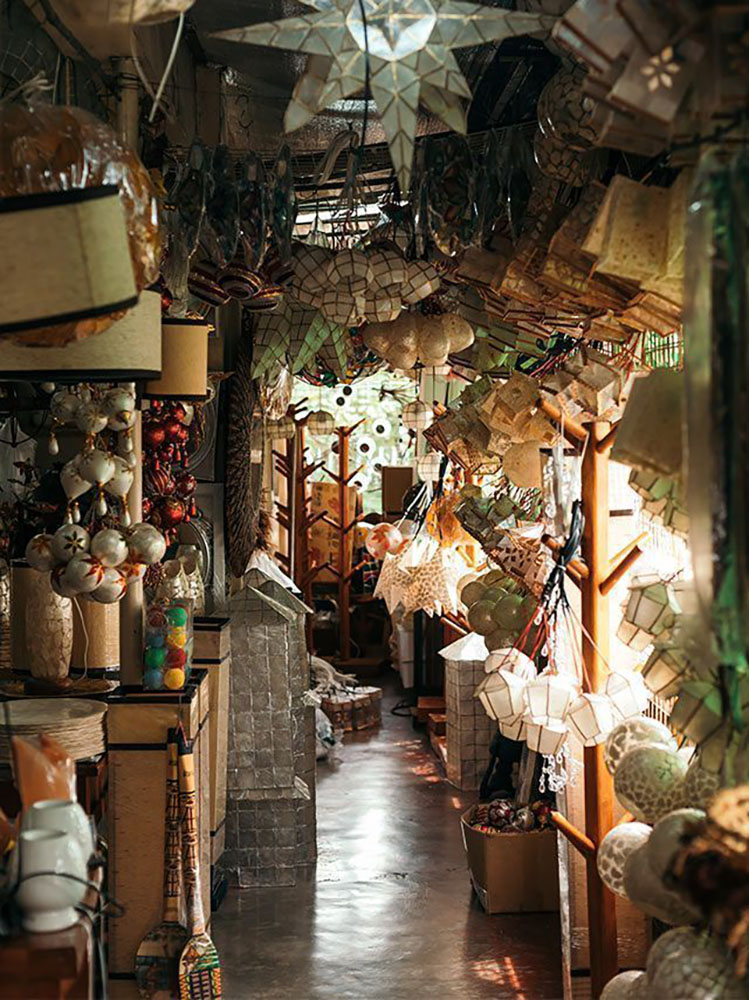 Noreen, who visited the shopping stop on a weekday, suggests visiting the place on a weekday morning or afternoon. "There are less people and the weather is cooler in the morning, but some vendors open later in the day," she shares. For those who are looking for Christmas decorations, now is the best time to go as sellers start selling holiday-themed pieces as early as September. Most of the items being sold this time of the year are mostly for the holidays.
ADVERTISEMENT - CONTINUE READING BELOW
"I usually go there for two consecutive days—the first one is to survey all the stores and ask for prices while on the second day, I purchase the items [I need]. Some sellers increase the prices when they know you're buying the item so it helps that you have reference from the day before," the designer advises.
What if you're only free on weekends? Mary June visited Dapitan Arcade on a Sunday afternoon and found the place crowded. This might be the case with Christmas fast-approaching so if you can, go early in the day.
How's the product selection?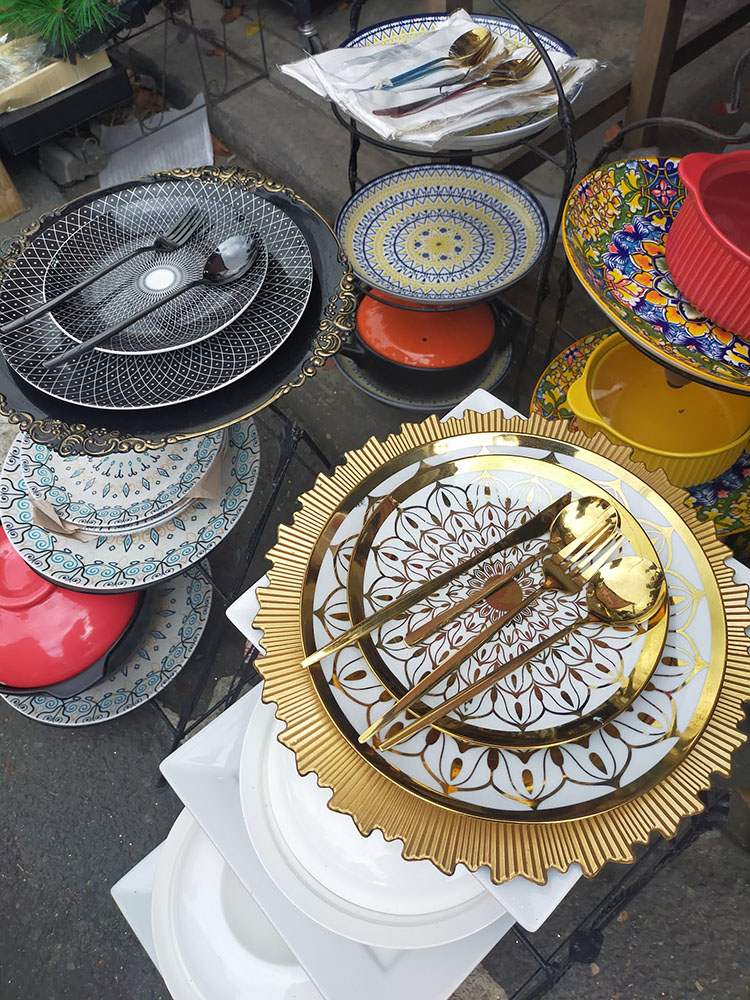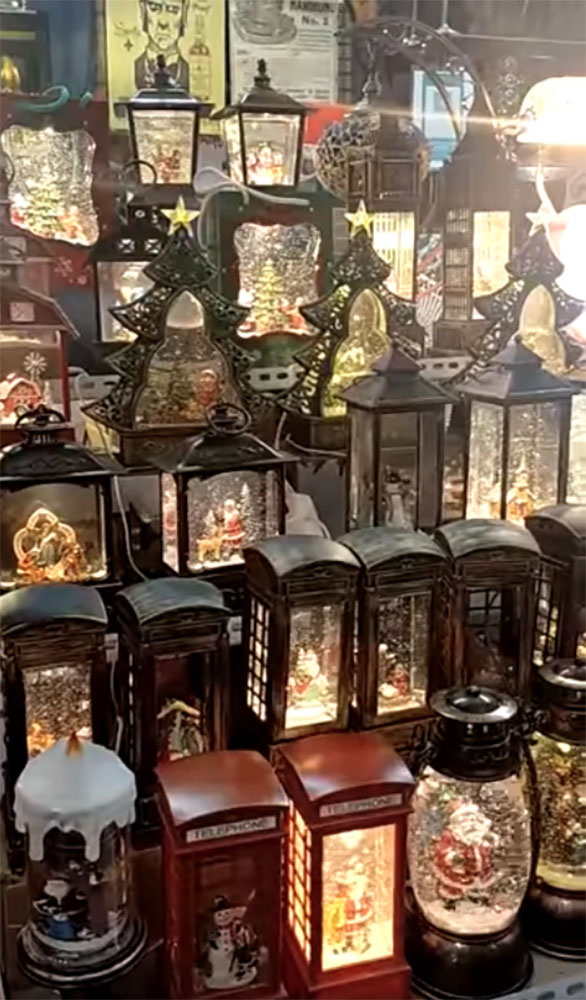 With many stores offering Christmas-related items and décor pieces, you may find a few stores selling the usual home essentials. "It's still as good as the pre-pandemic days," says Mary June. "You will still get the same pleasure even if you're just looking and not actually buying. While the product selection remained the same, the designs have evolved to follow the trends," she adds. If you're shopping soon, you can be on the lookout for décor pieces, door chimes, baskets, floral centerpieces, pillowcases, table runners, and storage containers.
ADVERTISEMENT - CONTINUE READING BELOW
Did the prices at Dapitan Arcade increase because of the pandemic?
It's no secret that the COVID-19 pandemic has affected different businesses, especially small stores. Noreen noted that some of the shops have increased their prices, which is understandable. "Find a way to get discounts like getting items in bulk from one vendor so you can have a discount on the total price," she shares.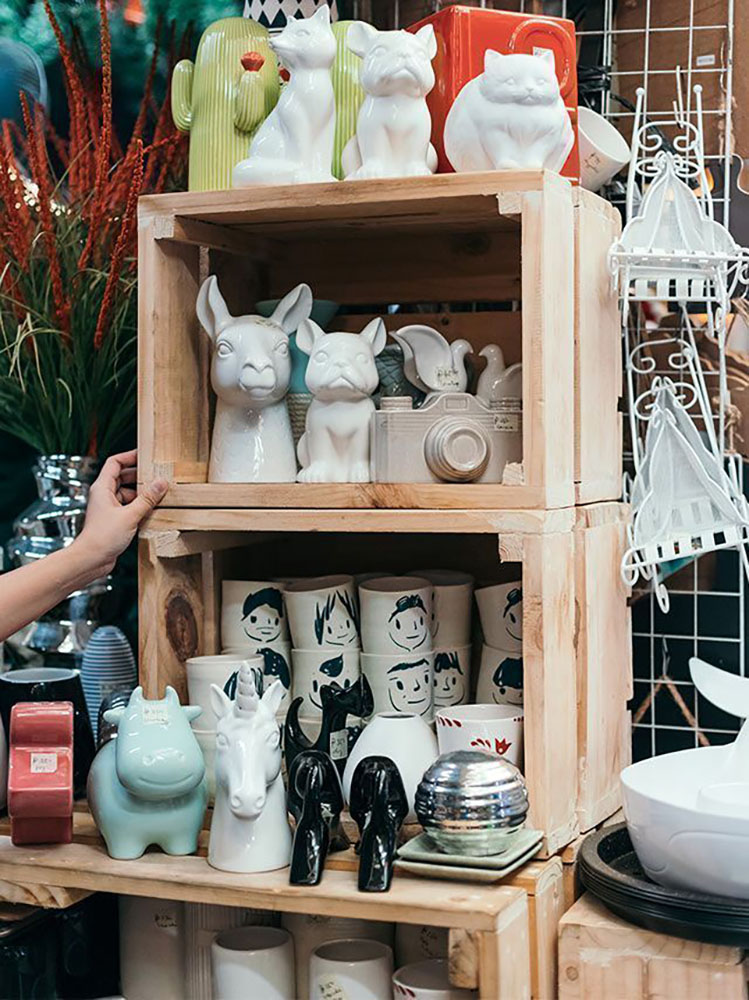 ADVERTISEMENT - CONTINUE READING BELOW
Visiting Dapitan Arcade involves going from one place to another to compare items and prices. While you can still try haggling, take into consideration that most of the sellers need to catch up in terms of sales so if the price is reasonable and still budget-friendly, purchase it immediately.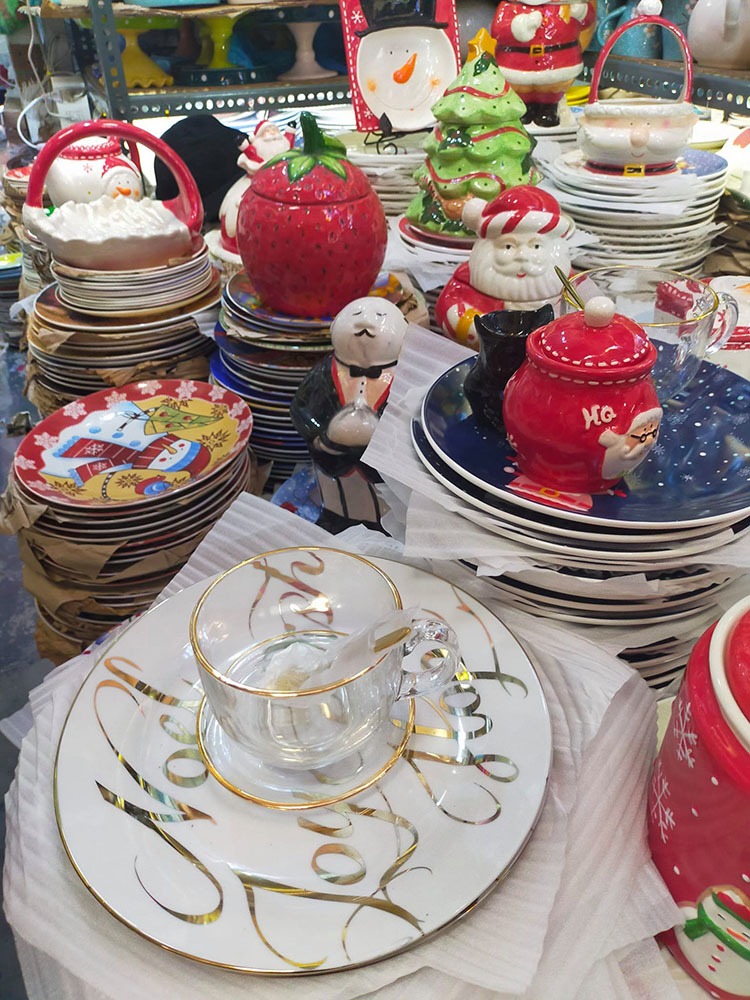 ADVERTISEMENT - CONTINUE READING BELOW
Mary June shares that dinnerware is available starting at Php150. "Holiday-themed and Instagram-worthy dining items and plates are selling fast at Php150 each. Mugs, saucers, and teaspoon sets are also available at the same price," she says. If you're looking for snow globes and lanterns, these are priced from Php800 to Php1, 000—depending on the size.
How easy is it to move around Dapitan Arcade?
Visitors are asked to complete contact tracing forms by the entrance. To help manage foot traffic, there are designated entrance and exit points as well. Taking into consideration the health protocols, movement isn't the same pre-pandemic since you need to practice social distancing and wear your face mask properly at all times.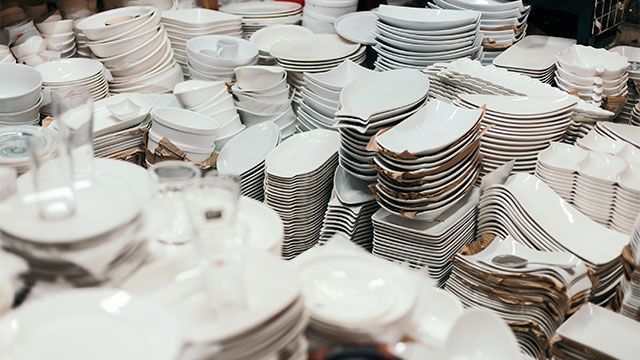 ADVERTISEMENT - CONTINUE READING BELOW
While the use of face shields is upon the discretion of the business establishment according to the latest announcement from the government, it's best to bring yours so you're ready in case it's required at Dapitan Arcade.
How can your visit to Dapitan Arcade be more manageable?
Plan your trip. Visit early to avoid the crowd. If you're bringing a car, going early also allows you to find a good parking spot. Mary June says there are available parking spaces in the nearby residential area.
Prepare a list of items you need to find and buy. A list comes in handy so you won't forget to buy anything, plus, it makes your trip more organized.
Avoid bringing kids with you. Not only will this lessen their exposure to the virus, you can also focus on your shopping so you can finish as soon as possible.
ADVERTISEMENT - CONTINUE READING BELOW
Practice social distancing and abide by the health protocols. Wear your mask and face shield properly.
Bring your own water and towel.  
Have you recently visited Dapitan Arcade? Let us know if you have tips to share!
Special thanks to interior designer Noreen Pineda and Mary June Conti. Click here to visit Mary June's blog.
More on Realliving.com.ph
Load More Stories