Shopping Guide
10 Online Stores Where You Can Shop for Vintage and Upcycled Furniture Photography: (FROM LEFT TO RIGHT) Instagram/sodeia.decor, Instagram/alabaster.deco
When you think of shopping vintage, what comes to mind is probably thrifted clothing, first-edition vinyl records, or retro devices like film cameras or classic typewriters. However, you might be surprised at just how many hidden treasures you could find when shopping for vintage furniture. We know, we know—sorting through a junkyard of ratty old home finds doesn't exactly sound like a lot of fun. Thankfully, many online shops in Manila can do the searching for you.
Below, we list secondhand furniture stores with curated collections of charming and storied home essentials, decor pieces, and storage solutions that look straight out of a time machine. These pieces can instantly add personality and flair to your space. Plus, they're a more eco-friendly option for decorating your home since these pre-loved finds will be put to better use instead of getting thrown out. Best of all, secondhand furniture finds are often much more affordable compared to their fresh-out-of-the-factory, commercially made alternatives.
Important tip: We suggest you order ASAP as soon as you see something you want—vintage furniture stores typically only have one or a limited number of each piece in stock and they tend to sell out pretty fast!
Shop charming vintage furniture and decor at these local online shops: 
Cura Furn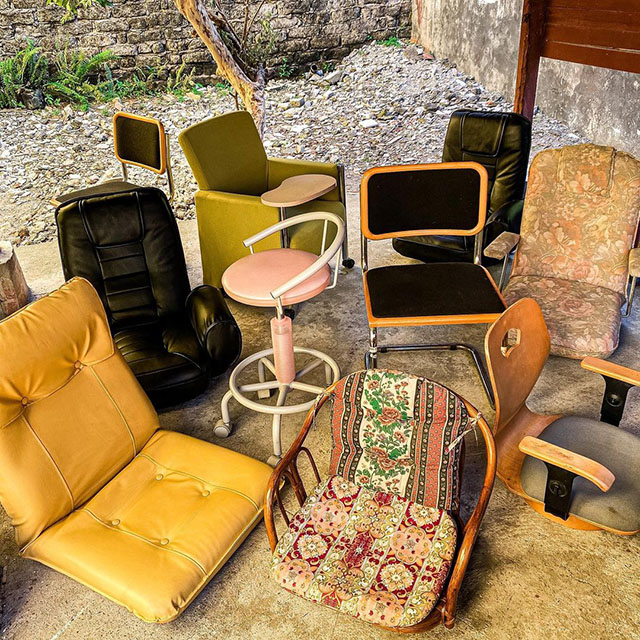 ADVERTISEMENT - CONTINUE READING BELOW
Instagram shop Cura Furn is where you can shop vintage or thrifted chairs fit for all over the house, whether your bedroom, home office, or dining table. Their lineup of quirky, old-school seats includes dining chairs, bar stools, floor chairs, floor couches, armchairs, loveseats, reclining chairs, and more.
Available online.
Slow Home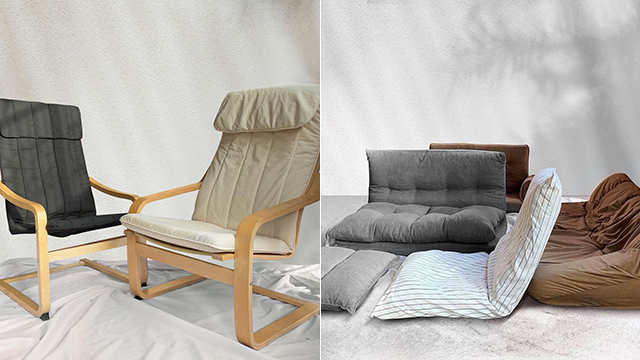 Slow Home aims to help homeowners cultivate a more conscious and less wasteful lifestyle by offering pre-loved furniture and decor pieces that only become better with time. Their collection of floor chairs, couches, and lounge seats will make your space feel more cozier.
Available online.
Upcycle Deco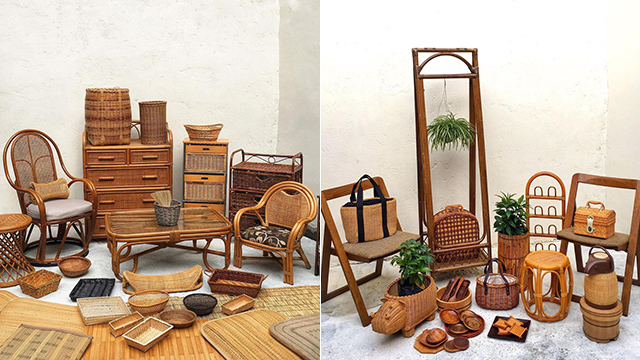 As its name suggests, Upcycle Deco is home to thrifted furniture finds like chairs, planters, baskets, clothing racks, mirrors, and more. In particular, they specialize in pieces made of rattan, wood, and solihiya. Their one-of-a-kind collection features home decor in rustic, homey designs perfect for sunlit rooms decorated with lots of plants.
Available online.
Rustic Finds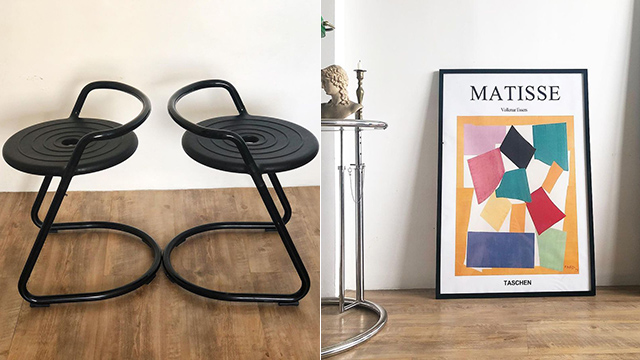 Rustic Finds offers furniture and decor in mid-century modern and Art Deco styles. Their lineup includes functional chairs, tables, storage, and lighting fixtures as well as contemporary framed prints—perfect to add color and personality to your space. They add new items to their lineup on a weekly basis, so you'll want to keep checking back for fresh finds!
Available online.
Sodeia Decor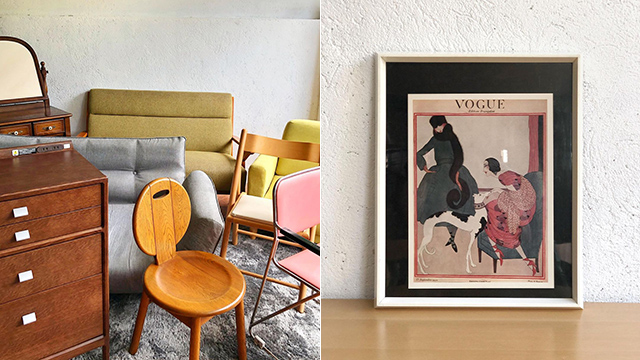 ADVERTISEMENT - CONTINUE READING BELOW
Sodeiá Decor's online catalog is a treasure trove of secondhand furniture and home decor in all kinds of interior styles from Bohemian to modern to traditional and everything in between, so you're sure to find a unique piece that suits your personal taste. Aside from storage, seating options, and tables, they also have quirky clocks, retro prints, vintage ceramics, and much more. You'll have a blast just browsing through!
Available online.
Alabaster Deco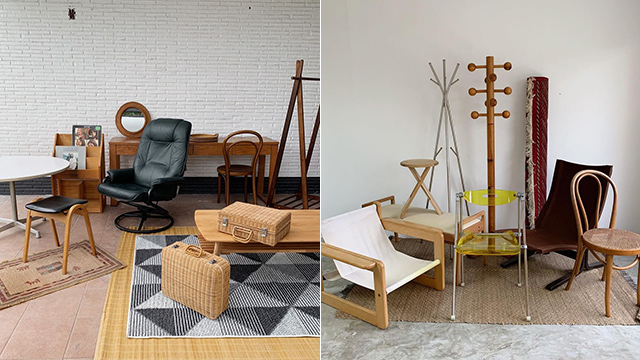 Alabaster Deco is owned by a couple of wedding photographers who turned their love for decorating into an online business amid the pandemic. Their curated styles include basic household essentials like chairs, tables, storage cabinets, couches, and lighting fixtures decked out in unique silhouettes, rustic textures, and vibrant colors.
Available online.
Cama Vintage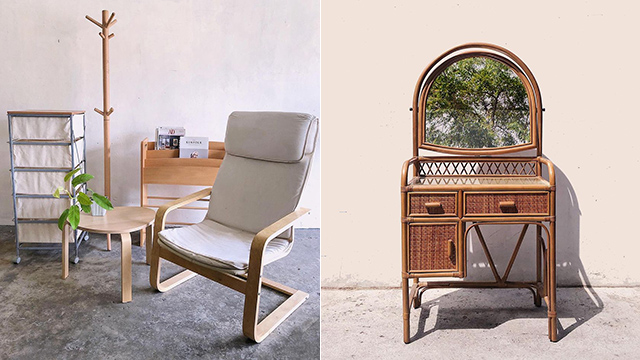 Cama Vintage offers secondhand furniture, decor, and storage solutions in a mix of old-school, contemporary, and Bohemian styles. In particular, their collection features pieces sourced from the '70s and '90s featuring curved silhouettes, bold prints and textures, and rustic details.
Available online.
Furniture Stories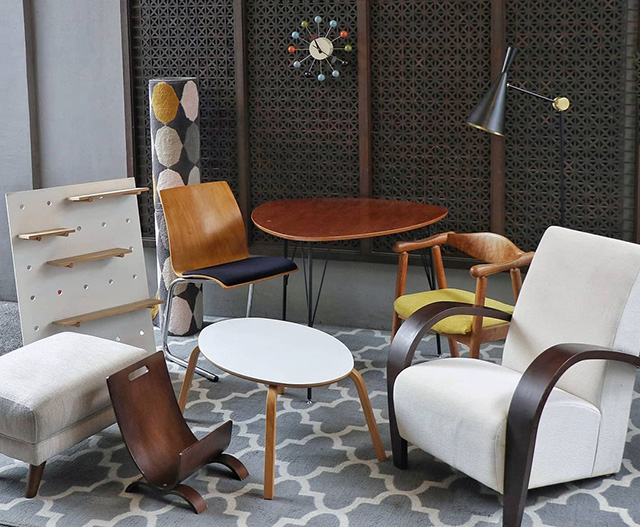 "Each piece has a story to tell," reads Furniture Stories' Instagram bio and their stockpile of pre-loved and restored home finds exude the uniqueness and flair you would expect of pieces that seem to be from a different time. We especially love their quirky wall clocks, contemporary seat silhouettes, and sleek tables and storage drawers.
ADVERTISEMENT - CONTINUE READING BELOW
Available online.
Qwerty Manila Inc.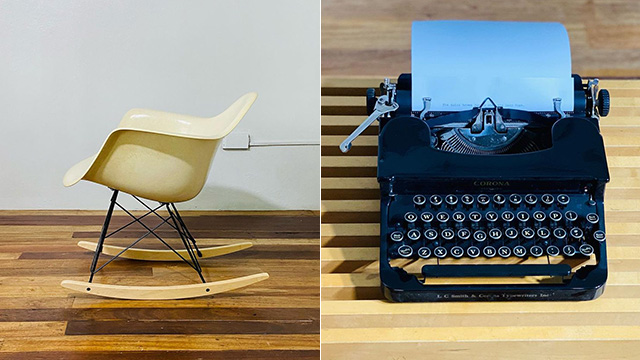 Qwerty Manila Inc. specializes in authentic mid-century furniture. The interior style was popularized between the mid-1940s and late 1960s—as you might have guessed from its name. The aesthetic is characterized by its functionality, clutter-free form, geometric silhouettes, and juxtaposition of contrasting materials and Qwerty's lineup is exactly that with furniture finds in clean, minimalist silhouettes, space-saving structures, and distinctive textures.
Available online.
Resurrection Furniture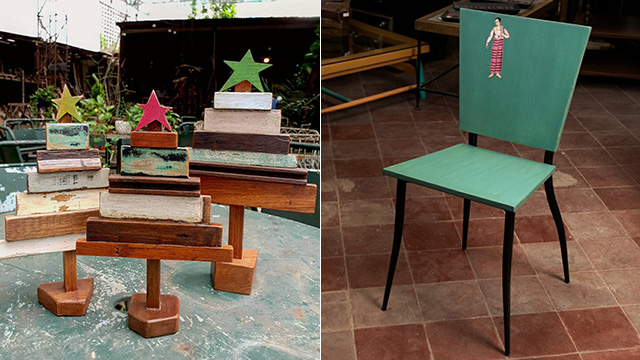 For Resurrection Furniture and Found Objects Gallery owners Binggoy de Ocampo and Arlene Barbaza, unwanted objects don't have to succumb to neglect or end up forlorn and forgotten. Their unconventional atelier creates one-of-a-kind furniture pieces and artworks using everyday objects like old computer parts, upcycled wood, discarded decor pieces, and more. Though they originally began selling their creations at their outpost in Quezon City, you can now shop their unique finds online. Their quirky cabinets, drawers, chairs, tables, accessories, and lighting fixtures will be some of the most memorable pieces in your home.
Available online.
Check out Spot.ph on Viber to join their Community and subscribe to their Chatbot.
This story originally appeared on Spot.ph.
* Minor edits have been made by the Realliving.com.ph editors.
More on Realliving.com.ph
Load More Stories