Shopping Guide
What You Should Look for in a Home Office Chair for Less Back Aches
Lumbar support is very important. Photography: (R) FACEBOOK/ErgoHomePhilippines (R) www.stancephilippines.com
Working from home has been the norm for many since the COVID-19 outbreak, and it seems that many companies will be implementing the set-up long-term—or at least until the pandemic ends—which is why more and more people are investing in their home workspaces.
If you're one of those looking into making upgrades, the first thing you're probably considering is buying a new home office chair. The right office chair can actually dictate your productivity, since posture is so important especially if you'll be sitting in front of your computer the whole day. It's best to test chairs prior to purchasing them, but with COVID-19, you may lack the opportunity to do so. If that's your dilemma, this list of what you need to double check when looking for a home office chair can help:
Top story: Real Living Readers Share Their Home Improvement Projects During Quarantine
ADVERTISEMENT - CONTINUE READING BELOW
1. Adjustability
You'll want the chair you'll invest on to be highly adjustable. Take note of these parts can be customized to your size:
Height – The right chair should allow you to comfortably rest your feet flat on the ground. You don't want your legs dangling as according to Everyday Health, "Dangling feet are a huge liability, as support through your feet helps to stabilize your lower back."
CONTINUE READING BELOW
Recommended Videos
Head rest – You don't want the head rest to push your head forward and let it drop; instead you want it to also support the angle of your neck to avoid tenseness.
Arm rests – The best chairs have arm rests that can be moved up or down depending on the most comfortable position for you when you type.
Seat/back angle – Similar to car seats, you'd want the back of your office chair to be able to adjust to your posture. If this option is not available, make sure the tension of your seat when your lean back is still comfortable—not pushing you forward, and too far back.
ADVERTISEMENT - CONTINUE READING BELOW
2. Lumbar support
Probably the most important thing you should look for when buying a home office chair is lumbar support. Ergonomic chairs are more expensive than their regular counterparts because they ensure that you're well supported, and you won't be working through chronic back pain. Good ergonomic chairs start at around P8,000, but they're definitely worthwhile investments.
Do you notice the inward curve of your lower back? The chair you're planning to purchase should support that with a slope that will allow a natural, relaxed posture.
According Spine Health, a good chair has the following benefits:
a. "Ears, shoulders, and pelvis (hips) are kept in alignment.
b. "Natural inward curvature of the lower spine is maintained."  
Top Story: Simple, Doable Changes to Help Upgrade Your Tiny Bedroom
3. Fabric
You shouldn't take for granted the type of fabric used for your office chair, especially in a warm country like the Philippines. While leather and leatherette finishes seem posh, these can quickly become uncomfortable especially during sweaty, humid days.
ADVERTISEMENT - CONTINUE READING BELOW
You may want to look into ergonomic chairs with mesh backrests for optimum airflow. A simple, streamlined design also works best; bulkier doesn't necessarily mean better.
For the seat, look for materials that have sufficient padding while still remaining breathable. The cushion must be soft but firm—too soft and it won't offer proper support.
4. Swivel Base
While most office chairs offer swivel bases, you'd want one that's smooth and doesn't easily crackovertime. Stainless steel is better than plastic in this department. You'd also want to opt for wheeled chairs as aside from maneuverability, these lessen friction on your floor.
Here are a few options you may want to check out:
ErgoHome Ergo Flow Chair
P7,990, can be ordered online via Facebook
Simple and straight-forward, this chair is all about support and airflow, and can fit well even in small spaces.
ADVERTISEMENT - CONTINUE READING BELOW
Stance Cradle Pro
P13,990, available via stancephilippines.com
This chair comes with a head rest and a legit lower back support, which you can notice from the backrest's curvature.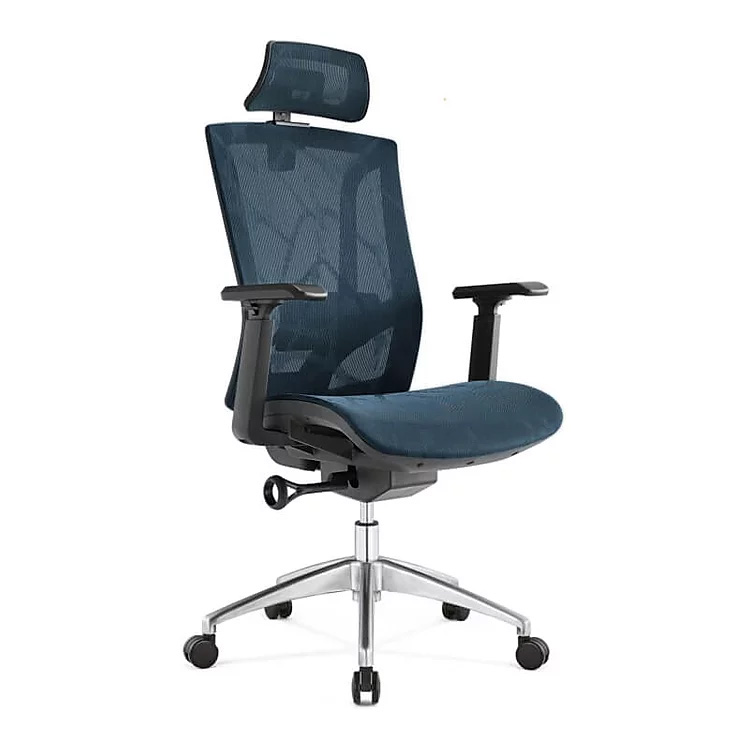 Top Story: 9 Amazing Ideas From Home Offices And Work Spaces
Nefil X (High Back)
Available via greenmarphils.com
ADVERTISEMENT - CONTINUE READING BELOW
This chair offers sturdy support plus bodyweight tension adjustment. It also has a single lever control mechanism to adjust seat height, depth, and back tilt, plus it comes in a different colors, too.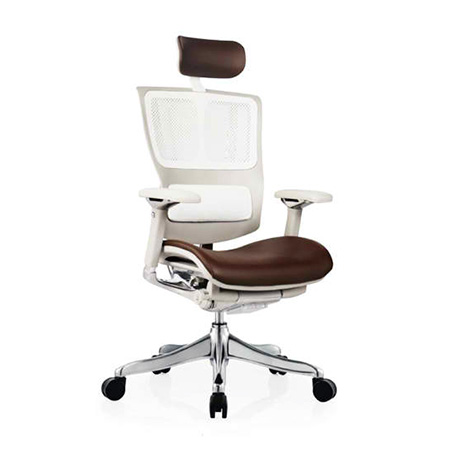 Embody
Available via cwc.com.ph
If you've got the money for a designer ergonomic chair, then this is your pick. Embody by Bill Stumpf and Jeff Weber takes into account pressure distribution and keeps your posture relaxed and correct.
ADVERTISEMENT - CONTINUE READING BELOW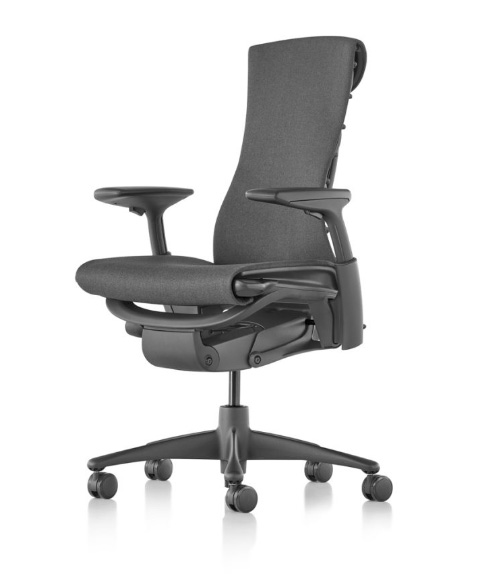 More on Realliving.com.ph
Load More Stories