Shopping Guide
Here's Where You Can Buy Bottom-Loading Water Dispensers
No more heavy lifting! Photography: Shutterstock (Main Photo)
When you think of water dispensers, the top-loading ones probably come to mind—the type where you place the huge blue water container on top of the dispenser so that the water could flow inside its tank. Those who find it a struggle to lift a five-gallon container without spilling water should take a look at a bottom-loading water dispenser.
Unlike top-loading ones that require heavy lifting, you just slide in the water bottle at the base of the dispenser for easier refills! Plus, it's less of an eyesore as the bottle goes right into a compartment. The only catch? A bottom-loading dispenser costs more than the top-loading version. Check out some of your options below.
6 Bottom-Loading Water Dispensers You Can Buy
Toshiba RWFW1669BFW White Bottom Load Water Dispenser
P11,980 (from P13,595) on Western Appliances, P12,175 (from P13,595) on Shopee, P13,195 on Lazada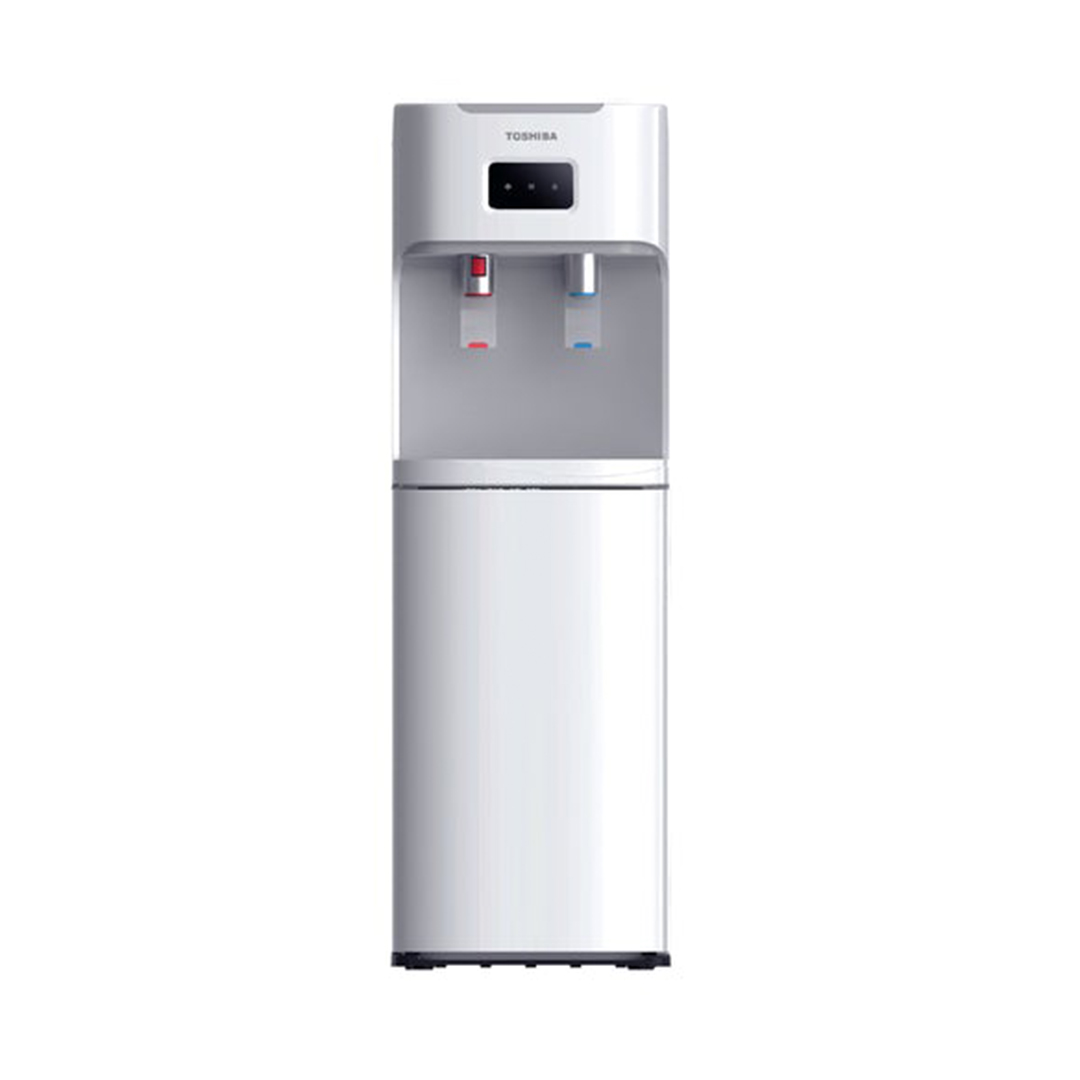 ADVERTISEMENT - CONTINUE READING BELOW
This bottom-loading water dispenser from Toshiba is a minimalist lover's dream, thanks to its clean curves and glossy white finish. It has a built-in pump to draw the water up into the tank, and a cup-push water dispensing mechanism for easy use.
The dispenser promises fast heating and cooling features, plus, Toshiba also threw in a Temperature Limiter or internal thermostat sensors so that the tank doesn't get damaged from excessive heat.
READ: 10 Essential Furniture Pieces to Buy First When You Get Your Own Condo
Iwata CM13WDBS3A Bottom Loading, Free Standing Water Dispenser
P8,800 (from P9,995) on Western Appliances, P9,400 (from P9,995) on Lazada, P9,195 (from P9,995) on Shopee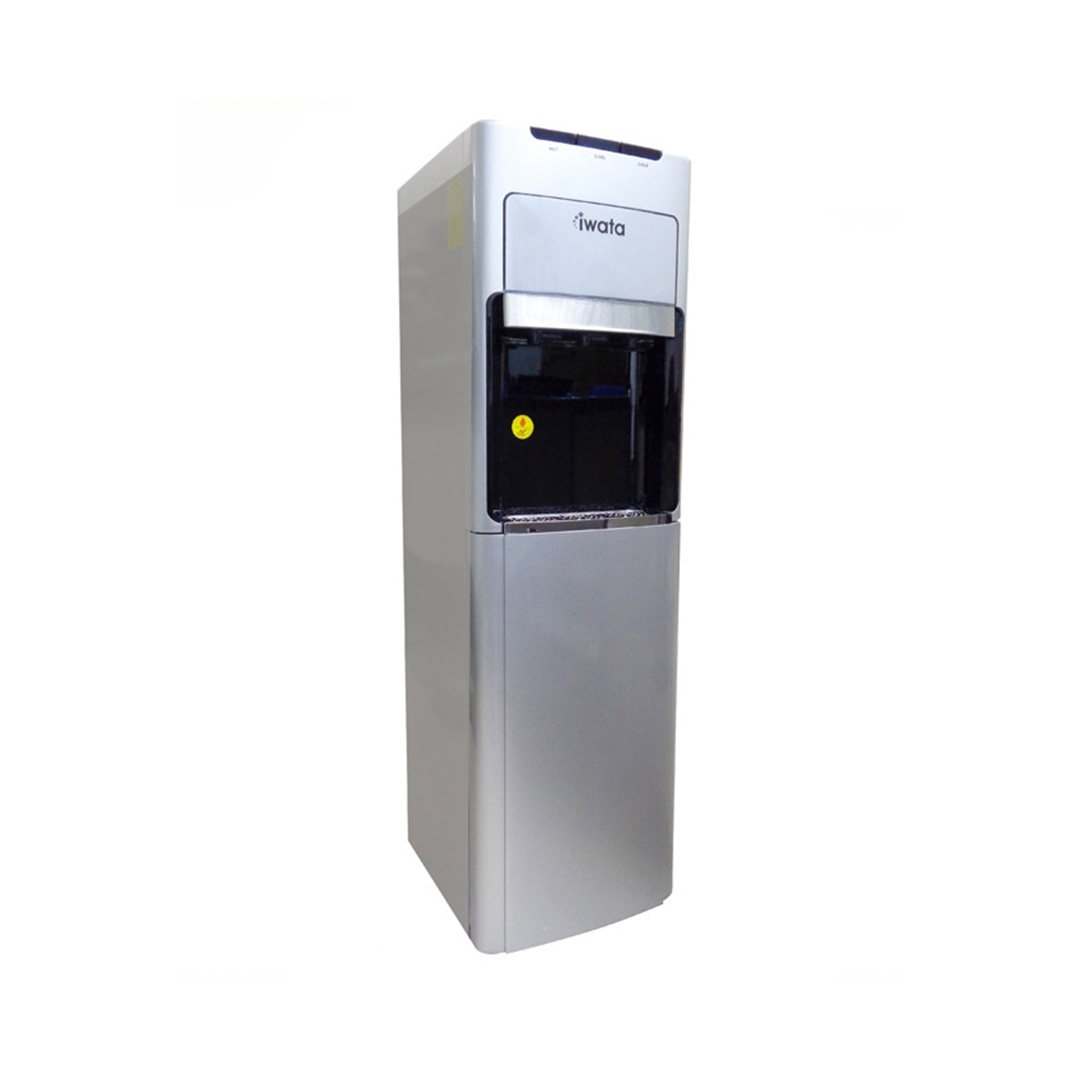 While Iwata may be more known for their fans and air coolers, you can also find a bottom-loading water dispenser in their product lineup. With this bottom-loading dispenser, you get three temperature settings for your water: hot, warm, and cold.
It comes with an LED indicator so you know when the water bottle is running empty and a safety lock for the hot water button to avoid scalding. Its shiny stainless silver color and black accent make it a great fit in modern houses.
Fujidenzo Free Standing Bottom Load Water Dispenser FWD1524
P8,498 on Fujidenzo, P8,398 on Lazada, P8,198 (from P8,498) on Shopee and Abenson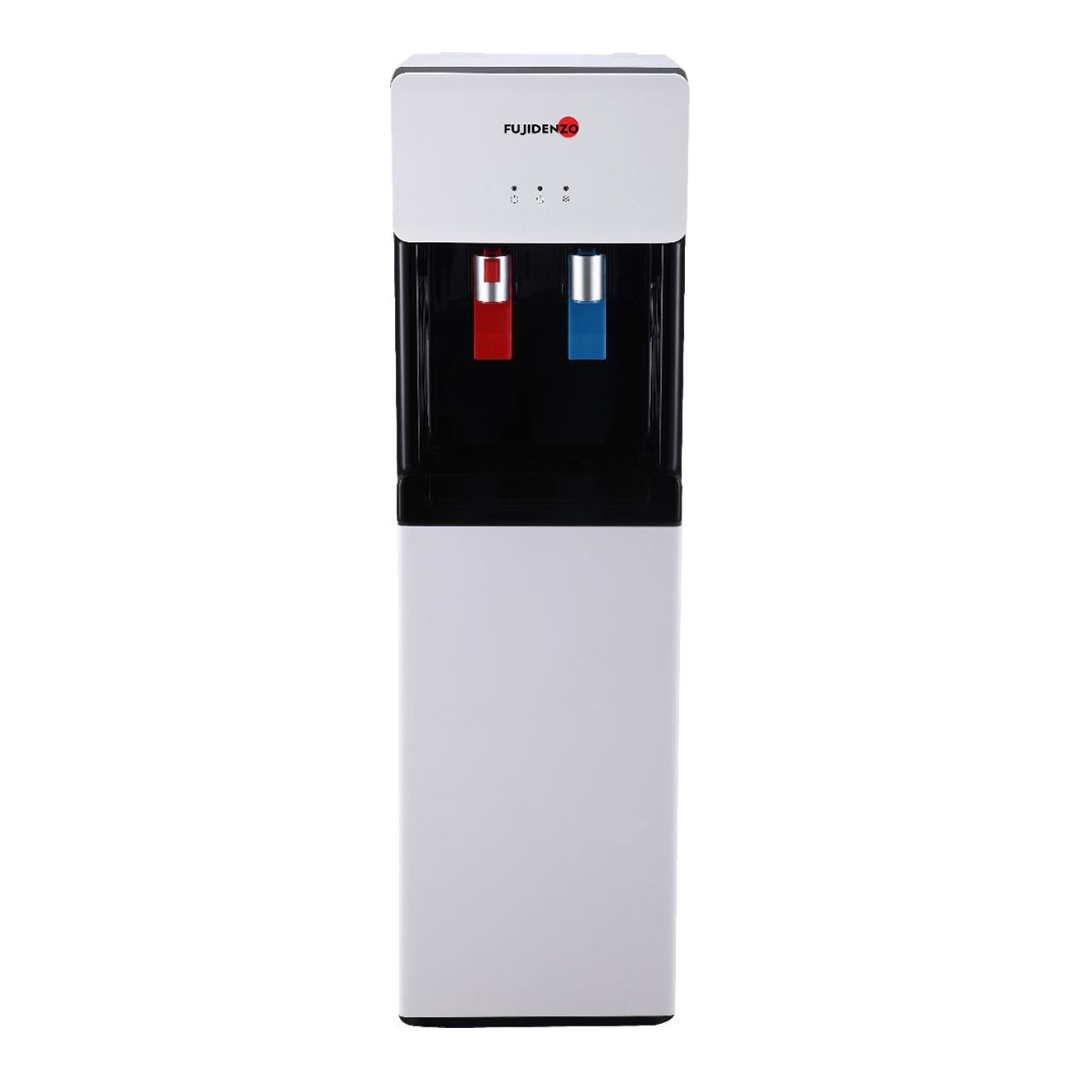 ADVERTISEMENT - CONTINUE READING BELOW
Fujidenzo's bottom-loading water dispenser comes in a stylish package. Peep the round corners and the pops of red and blue to mark the hot and cold water faucets against the shiny white finish. It has a safety lock for the hot water switch and a double safety device to prevent overheating.
READ: Home Gadgets to Gift Yourself With
P11,025 on Lazada, P11,098 on Abenson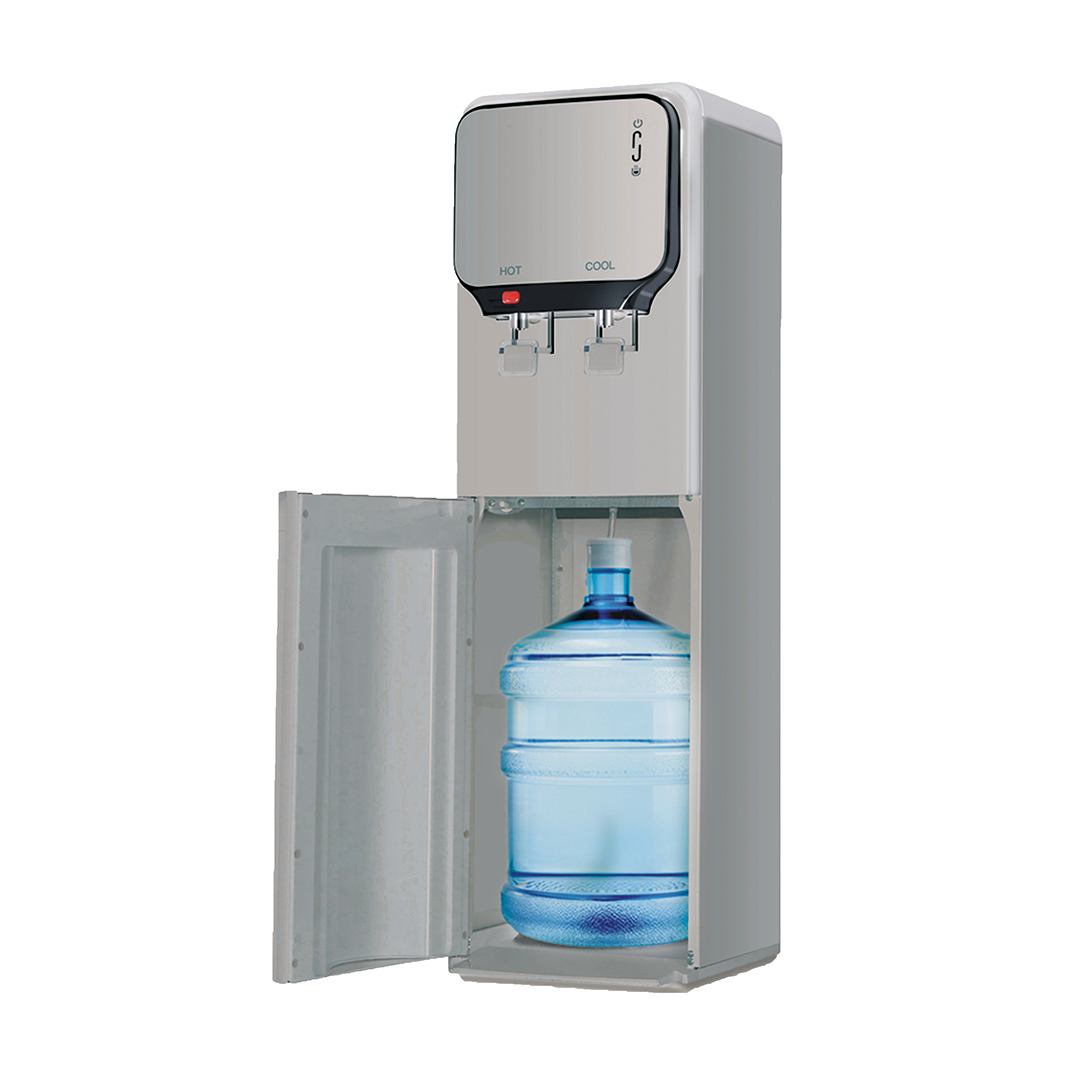 ADVERTISEMENT - CONTINUE READING BELOW
Asahi appliances are known for their aesthetic designs, and their bottom-loading dispenser is no different. The WD-107 comes in a sleek, silver finish partnered with a removable stainless steel drip tray. It has both hot and cold water functions, with the latter's corresponding button having child-lock protection.
This dispenser is equipped with a motorized pump and comes with a low-level water alarm so you know when you're about to refill your dispenser.
Hanabishi Water Dispenser HFSWD1900BL
P10,525 on Hanabishi, P9,499 (from P18,000) on Lazada, P8,998 (from P10,198) on Abenson, P11,099 on The SM Store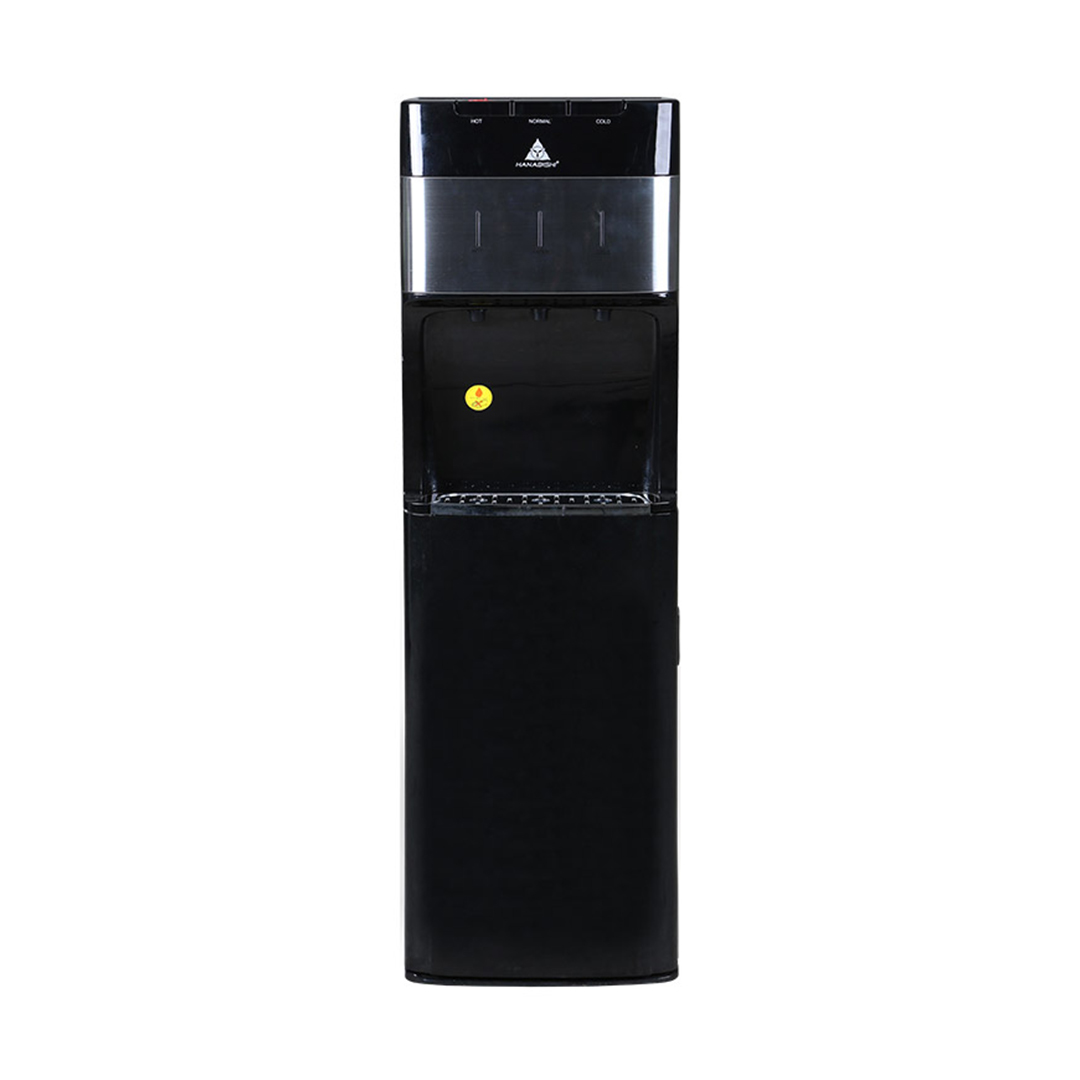 ADVERTISEMENT - CONTINUE READING BELOW
Are you a fan of home must-haves in black? Then pick this Hanabishi bottom-loading dispenser for your home. The buttons are cleverly placed on top of the dispenser for a seamless look—take note that the hot water button comes with a safety lock to avoid accidental presses. You can choose from hot, room temperature, and cold water with this dispenser.
Electrolux White BottomLoad Water Dispenser EQAXF01BXWP
P11,995 on Lazada, Shopee, Abenson, and P10,900 (from P11,995) on Western Appliances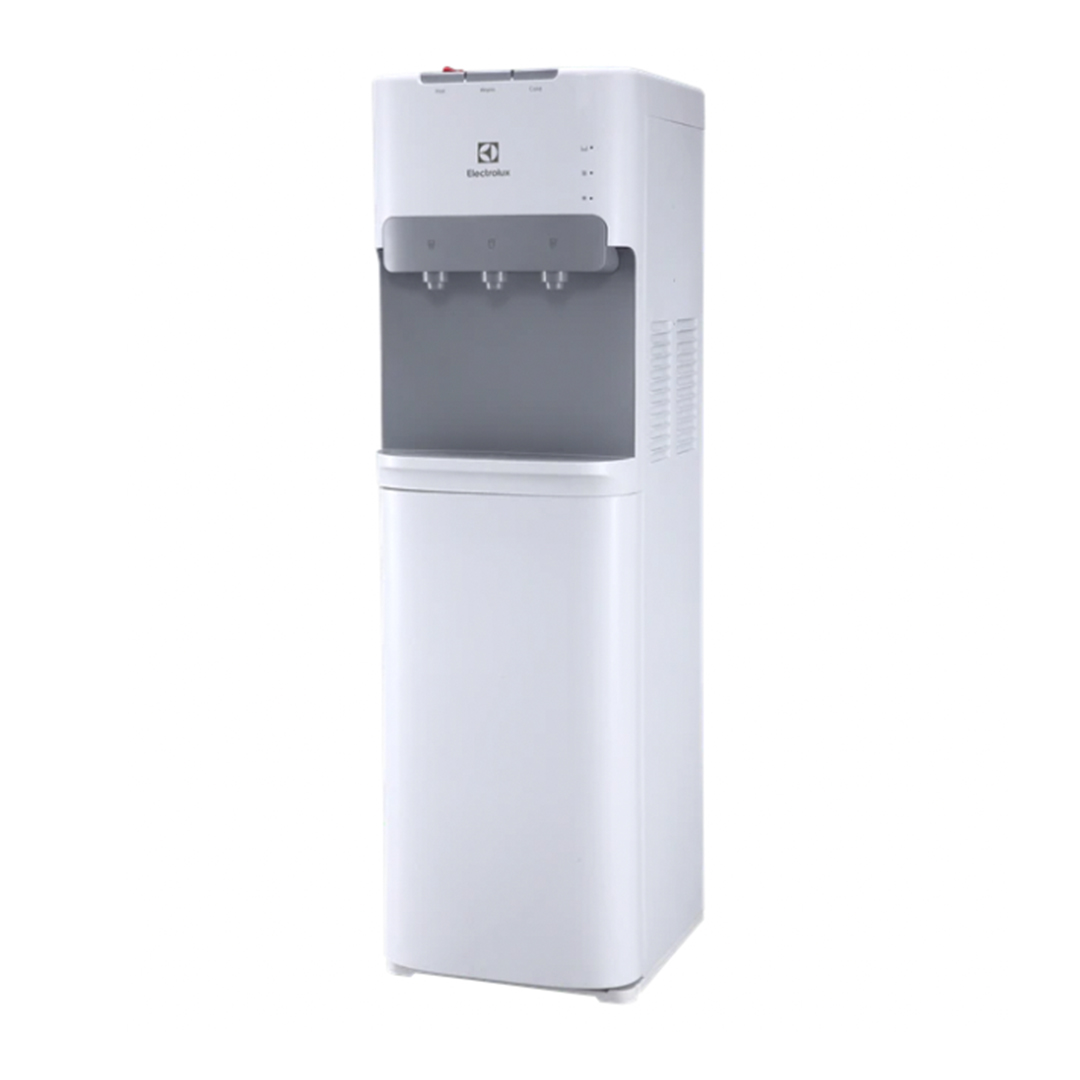 ADVERTISEMENT - CONTINUE READING BELOW
Fans of Scandinavian design would surely be drawn to Electrolux's bottom-loading dispenser. After all, the brand is known for its philosophy of thoughtful design, which covers functionality and aesthetics, among others. The buttons to dispense hot, room temperature, or cold water are placed on top and are accented by a gray finish.
It's also equipped with high-efficiency compressor cooling and LED indicators for easy use and to remind you if you already need to change the water bottle.
More on Realliving.com.ph
Load More Stories