Shopping Guide
10 Essential Furniture Pieces to Buy First When You Get Your Own Condo
Flat-screen TVs and fancy espresso machines can wait. Photography: PEXELS/Max Vakhtbovych (main)
So you're a fully grown adult now, huh? You have a steady job, you pay your own bills, and most notably, you're finally moving out of your parents' place and into your very own condo. Deep breaths, we know it's a lot to take in even as you go through the process. To help you out, we've come up with a list of furniture essentials you'll need to shop to fill up your space. These are basics, of course, and most of them you'll already know you need. But for this list, we not only detail to you which furniture pieces to buy first—maybe the accent armchairs and balcony recliner can wait for now—but we also give you some handy tips for choosing the best options. Plus, we give you a rundown of how much each purchase will likely cost you. That way, even if you don't have your own place just yet, you'll have a better idea of how much it would cost you to design on. Follow along and your dream home will be fully furnished in no time!
ADVERTISEMENT - CONTINUE READING BELOW
Use this handy condo furniture guide to figure out what pieces to buy first when filling up your brand new space:
Bed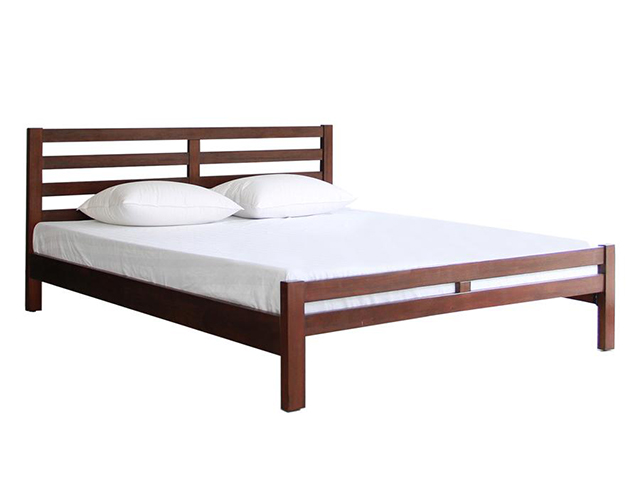 TRY: Martinez Queen Bed (P17,500) from Mandaue Foam
It should go without saying that one of the first (if not the first) purchase you should make when furnishing a new home is a bed. When all else fails, your bed can be your couch, your work space, your eating area, and more—we don't recommend you do this, but those of you who have stayed in places with very little furnishing or have lived in small condos with not much space know it's true. And yes, the purchase should include a mattress, pillows, blankets, and sheets, so be sure to include each item in your budget. Invest in a bed frame that not only matches your desired design scheme, but is also durable and can stand the test of time. Expect to spend 10 grand upwards, especially if you want a bigger bed, but be sure it's not too bulky for your room. Go for wood over metal if you can; it's comfier and will last longer. You can opt for fancier frames with big headboards and fabric fixtures, but take note that you'll likely have to maintain those details (with deep cleaning, vacuuming, and the like) every so often, and that may add to your expenses as the months and years go by.  Our suggestion would be to keep it simple but sturdy when choosing the frame and then invest more heavily on a quality spring mattress that would last you years and help you sleep better.
Couch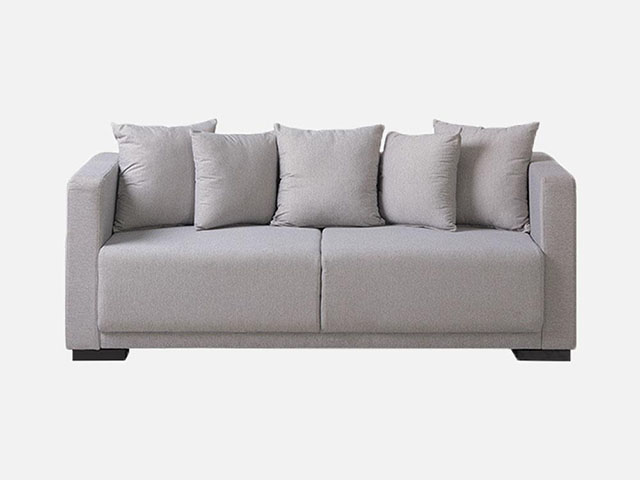 TRY: Sears II 3 Seater Sofa (P22,950) from Our Home
One rite of passage everyone must go through when becoming an adult is finding out that couches can be pretty expensive. There are some budget options out there, but we would suggest you hold out for one you really love, both in terms of look and feel. Expect to spend at least P20,000 for a two- or three-seater, but worry not because you (and your visitors) will get lots of use out of it. If you're renting out an ultra-small studio space, you can also consider a convertible sofa bed. Keep the design fairly versatile—you can always spice your space up later with decor and accent pieces. That way, even if you change up your living room interiors or move out, your couch will fit right in. Be picky when it comes to color and fabric—some are harder to maintain and stain more easily, so be sure to choose a material that suits your lifestyle and your personal habits.
ADVERTISEMENT - CONTINUE READING BELOW
Office Desk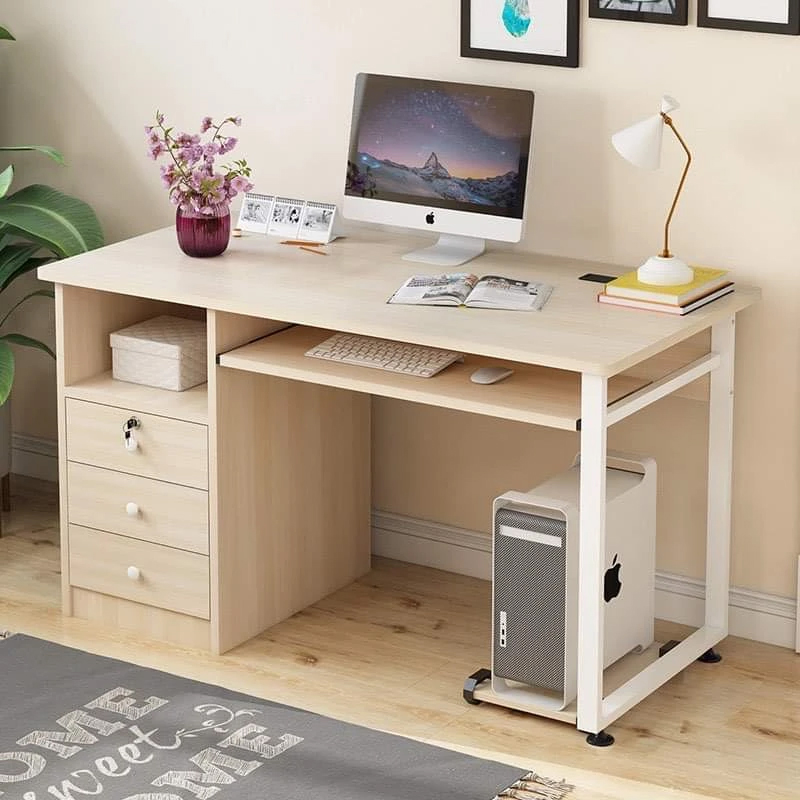 TRY: Miles Office Table (P4,500) from Doozy Furniture 
With pretty much everyone in the Metro working from home, a great office desk is a necessity. Luckily, there's a wide range of available options on the market right now that won't break your budget. Tailor your desk choice to your working habits—if you require a lot of space for artistic projects or various devices, for example, then look for a wider or longer desk. To hit two birds with one stone, you may want to find a desk with built-in storage space like drawers or shelves. That way, you have immediate storage for your office supplies and you can quickly access them while working. Go for a table that's not too bulky, especially on the legs—even wider desks can feature slim legs, which give you more room underneath for your chair or even for extra drawers or storage boxes. You'll want to set aside at least around P5,000, but expect the prices to only go up from there, especially with bigger desks that have more shelves and drawers.
ADVERTISEMENT - CONTINUE READING BELOW
Office Chair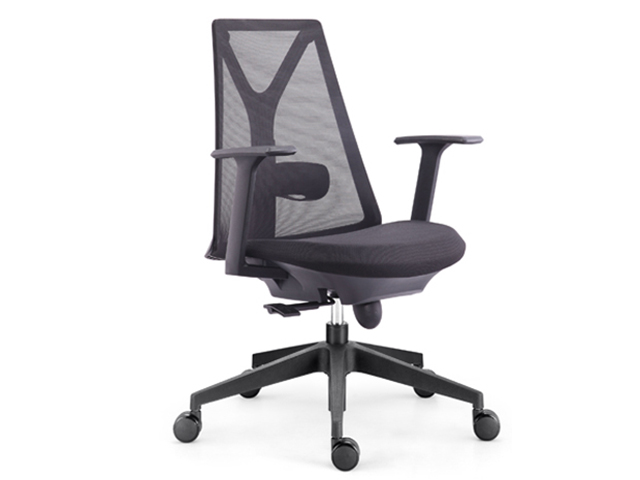 TRY: Korean Mid Back Mesh Chair (P7,999) from Ofix 
An office desk is pointless without a comfy chair, so take the time to find one that not only looks great with your table, but offers maximum comfort. You don't necessarily need to splurge on one of those huge, reclining, high-back gaming chairs, but try to find one that's at least ergonomic and adjustable in height—the wrong table-to-chair height ratio can throw off your entire work day, trust us. A slim, mesh-back with a cushioned seat would be a basic and reliable option and will likely cost you under P10,000.
ADVERTISEMENT - CONTINUE READING BELOW
Dining Set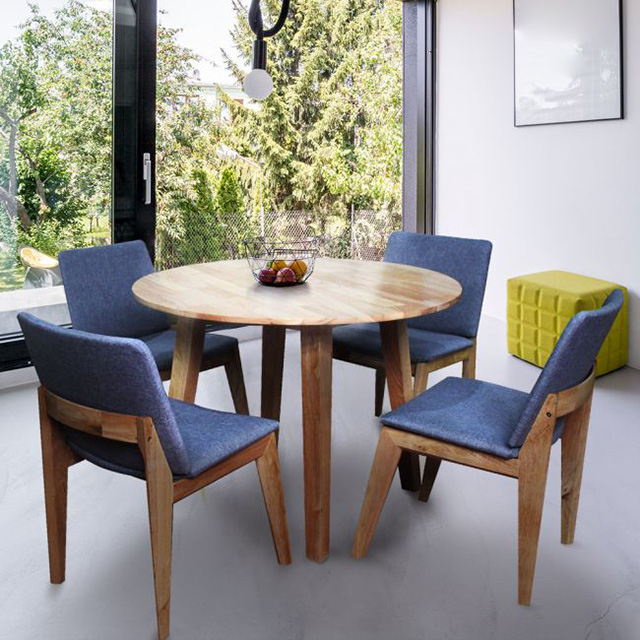 TRY: Paulette One Table and Four Chair Dining Set (P22,595) from All Home
While you may find yourself wanting to eat on the couch—especially if you live alone and like to stream movies and shows while having dinner—a dining set is an adult must-have. Plus, that way you'll be able to entertain guests. You can of course buy the chairs and table separately if you're going for a specific aesthetic, but typically a dining set will be more budget-friendly. Plus, it'll do away with the chore of having to choose separate pieces that match. You don't need to go too big, but keep it a decent size for at least around four people. Round tables will likely be more efficient for corners of your condo, but your choice of chairs will be the bigger factor when it comes to saving space. Don't go too bulky and don't feel pressured to find seats with elaborate cushioning. A simple design with a well-built wooden construction is always a no-fail choice, but you can also go for a hard plastic if it fits the modern style you're going for.
ADVERTISEMENT - CONTINUE READING BELOW
Closet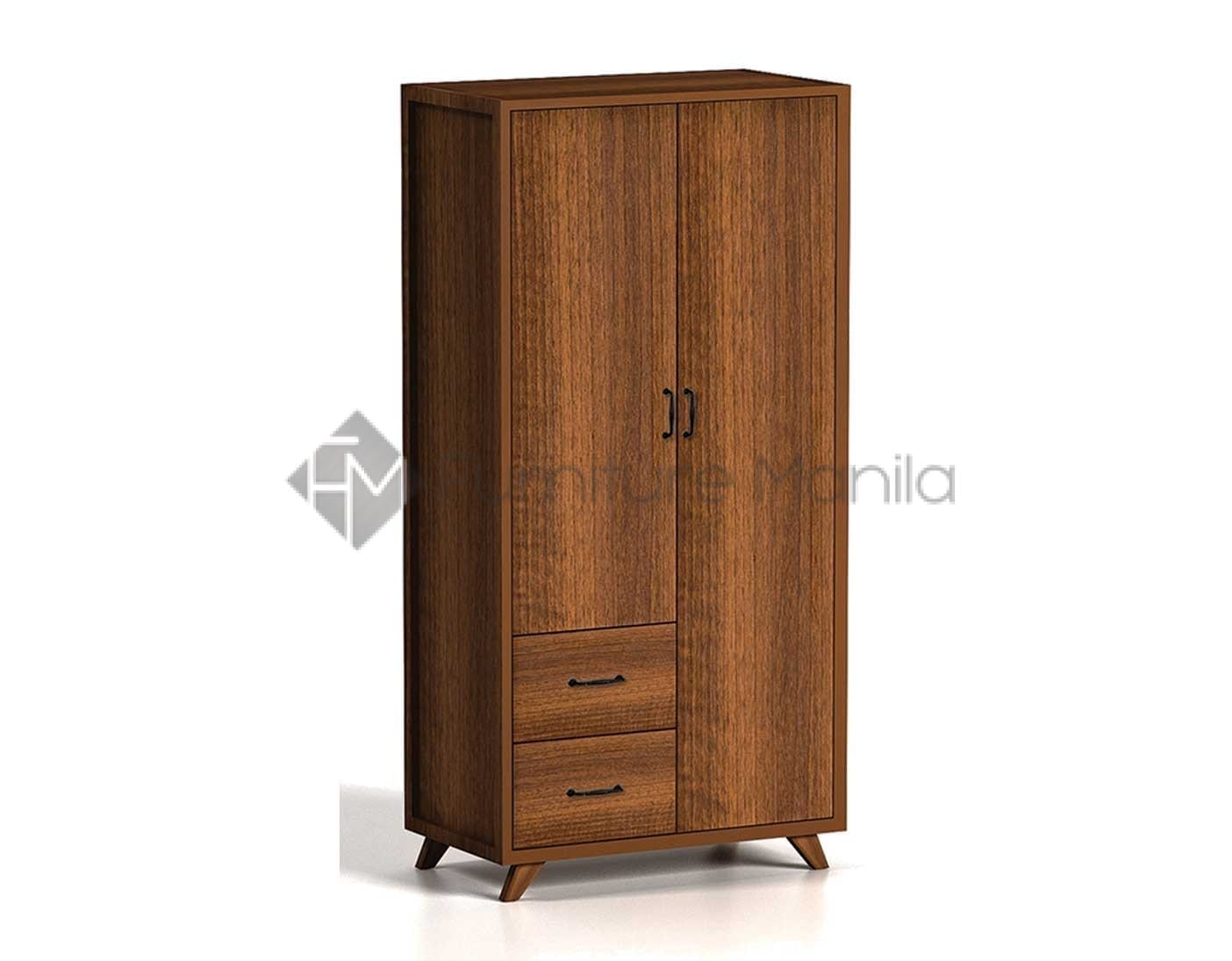 TRY: Sofia Wardrobe (P8,500) from Furniture Manila 
Unless you subscribe to a less-is-more lifestyle, you're likely going to be needing more storage space than you realize, so invest in a spacious closet. If your unit has its own built-in storage space for clothing, then you can obviously skip this step. In fact, you may even want to consider built-in storage space as a deal-breaker for choosing a condo if you'd rather not purchase a separate closet. If your space doesn't have any, then choose a wardrobe that's versatile enough for a variety of clothes—some will need to be hung, others folded or kept in drawers, and so on. You can also opt to use a clothing rack if you'd rather not limit yourself to a regular two-door closet. 
ADVERTISEMENT - CONTINUE READING BELOW
Storage Shelf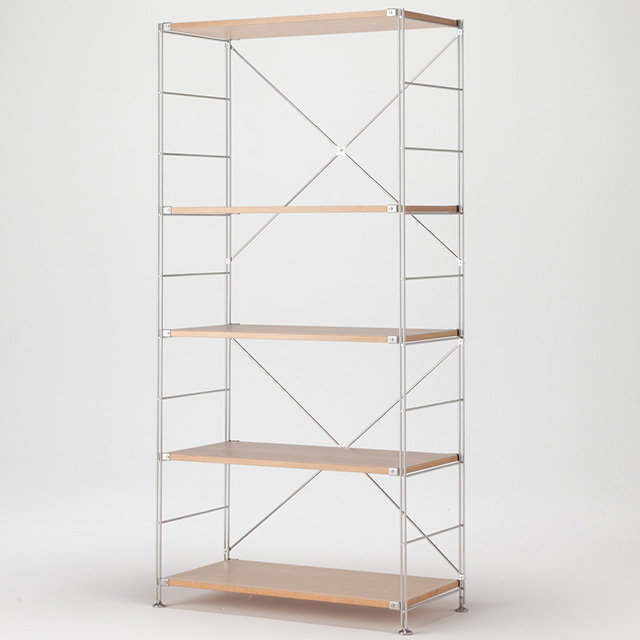 TRY: Stainless Steel Large Unit Shelf in Oak (P21,000) from MUJI 
If you live in a small condo, you'll want to avoid excess clutter at all costs as it can make your space look even tinier and even make it feel a little suffocating. That being said, make sure you always have a place to keep small belongings—a basic shelf is always a great option. Typically, these types of shelves are used for books, but they can also be a place to hold things like candles, small decor pieces, audio devices, and the like. We suggest going for a shelf with slim (but still sturdy!) construction. It'll be easier to move around on your own should the need ever arise and give you more room to play around with your aesthetic. If your space is a little tight, a narrow shelf is fine, but try to make up for the width with height—four to five levels should offer more than enough space for your belongings.
ADVERTISEMENT - CONTINUE READING BELOW
Drawers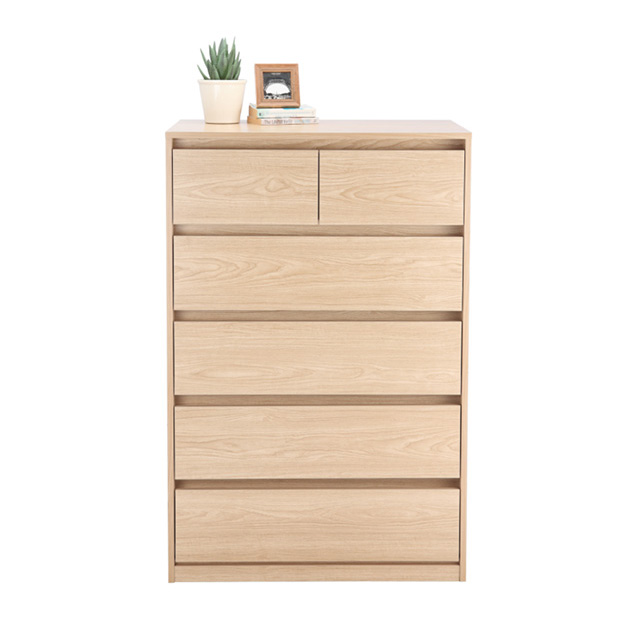 TRY: Molly Chest of Six Drawers (P9,900) from Furniture Source Philippines 
A chest of drawers serves a lot of the same purposes that a storage shelf would, but we'd still suggest having both if you've got the space. The former lets you put belongings on display while the latter lets you keep items you'd rather not show off. You can use it for tools, undies, beauty products, chargers, and other miscellaneous items. By its very construction, drawers enable you to categorize your belongings and separate them accordingly, so those of you who aren't naturally organized will appreciate it. Plus, the top can be used as a decorative or functional tabletop display, eliminating the need for an extra table in your bedroom or living room.
ADVERTISEMENT - CONTINUE READING BELOW
Living Room Table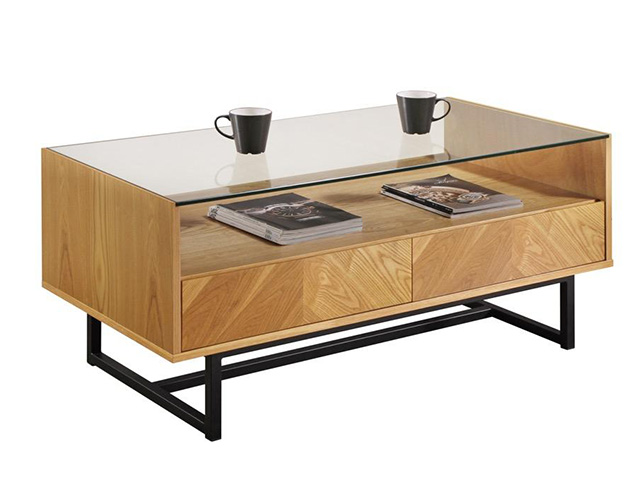 TRY: Hudson Center Table (P21,950) from Blims Furniture
A table for your living room can come in many forms. A coffee table is likely what comes to mind first—it gives you a place to leave items that you need when in your living room (i.e. remote controls, home speakers, and so on. However, your designated outside-the-bedroom table can serve many purposes, so choose one that best suits your condo layout and personal necessities. For some, that may mean positioning a table near the entrance for holding essentials like car keys, umbrellas, or face masks. For others, it may be a console table for your television and entertainment setup. Either way, you'll more than likely be needing a table out there—just try to discern what kind. If a basic coffee table is what you had in mind, you'll likely be shelling out at least around P12,000.
ADVERTISEMENT - CONTINUE READING BELOW
Nightstand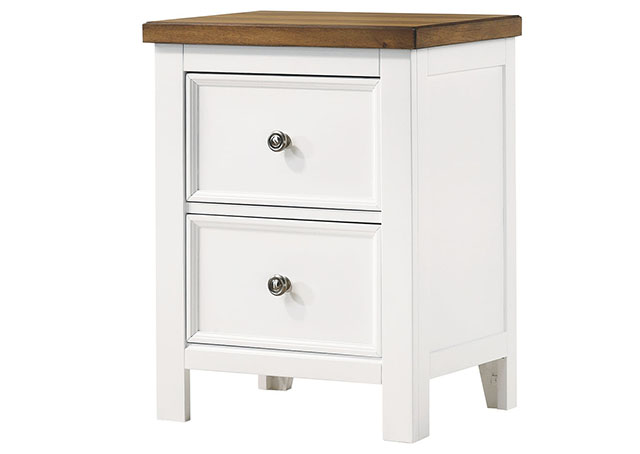 TRY: Westconi Nightstand (P18,200) from Ashley Furniture 
A bedside table is, in our humble opinion, a necessity—but not an immediate one, so you'll want to put it on the lower portions of your condo shopping list. If your bed is the most important piece of furniture in your bedroom, think of your nightstand as its most essential accessory. It'll be the place where you leave your phone to charge, stack up your books, display your bedside lamp, and so on. We suggest looking for a nightstand with a drawer for storing small items you may need before bed like reading glasses, sleeping masks, lotions, vitamins, and the like. Pricier options can quickly hit the P20,000 range, but there are some decent wallet-friendly finds you can get for around P5,000 or so. 
ADVERTISEMENT - CONTINUE READING BELOW
More on Realliving.com.ph
Load More Stories