Appliances
What Is a Cold Plasma Air Purifier, and Is It Good for Your Home?
If you've got perennial allergies, looking for the right purifier can help keep your space clean and sterile. Photography: (L to R) Charlene J. Owen, Unsplash/Sven Brandsma
You've probably considered investing in air cleaners to keep the air in your home particulate-free and to hopefully keep viruses and bacteria at bay. It's a sound purchase especially if you live with children, senior citizens, and relatives with rhinitis, and you've got a lot of brands to choose from.
Some of the popular ones are purifiers which utilize HEPA filters, but there are also those that use cold plasma.  
What is cold plasma?
Science time! Plasma, which is known as the fourth state of matter, is basically electrically conducive neutral gas, which can be produced though heat or electricity. Lightning strikes often produces plasma. There is also such a thing as nonthermal or cold plasmas, which are being used to purify indoor air, among other things.
There have already been numerous studies on the use of cold plasma as a decontaminant. Professor for environmental health and director of the Center for Health-Related Aerosol Studies in the University of Cincinnati Dr. Sergay Grinshpun has done work on it, and in a workshop summary released by the U.S. National Center for Biotechnology Information, he and his team reveal that using "atmospheric-pressure cold plasma to inactive viable microorganisms…causes viruses to fragment." His team, however, has not "studied the effects of cold plasma on other types of bioaerosol particles." More research is also needed on the "mechanism by which cold plasma inactivates viruses."
ADVERTISEMENT - CONTINUE READING BELOW
CONTINUE READING BELOW
Recommended Videos
The use of cold plasma against airborne particles is definitely not new, as researchers from the Drexel University's C. & J. Nyheim Plasma Institute had previously used this technology to help combat anthrax attacks shortly after 9-11. Through a grant in 2020, the team is now studying how cold plasma can help eliminate COVID-19 in indoor spaces.
Testing a cold plasma air purifier
While research on its virus-inactivating properties is still on-going, cold atmospheric pressure plasma is still considered effective in biodecontamination—even in clinical environments and hospital settings. When used properly, it can reduce harmful microbes and particulates at home.
I got to test the Aller Innovation's Plasma Nano+ Sterilizer. It's a portable purifier that can work on small rooms or condo units. You can even charge it and bring it with you in your car.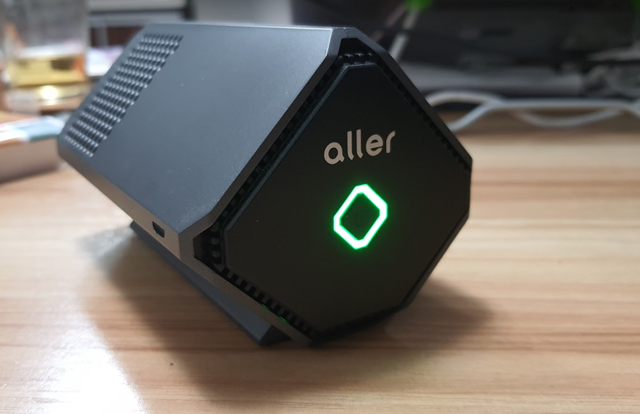 ADVERTISEMENT - CONTINUE READING BELOW
While it says on the box that it has 99.9% removal rate for the H1N1 influenza, there's no real-world way for me to scientifically test the claim, but you can refer to this study on how cold plasma inactivates different types of viruses. That being said, a practical and helpful effect that I've noticed when using the Aller Nano+ is that it seems to have helped with my allergies. That means less sneezing and less aerosols to deal with.  Another thing of note is that there is a peculiar "clean" scent to the cold plasma that can be too much in very close quarters for those with sensitive noses; however, it is effective in reducing household odors given time, considering that the Aller Nano+ Air Sterilizer is small and compact. It's pretty quiet too, so much so that you'll forget it's there (until it runs out of charge).
ADVERTISEMENT - CONTINUE READING BELOW
For utmost effectivity, run the Nano+ in a small room for one to two hours in enhanced mode (red light on the button). If you're going to use it in your car, go for 30 minutes in eco mode (green light on the button). On full charge, the device may be used for two to three hours.
Aller also has other options for bigger spaces. The Orion line of sterilizers (Shield 30, Shield 50, Shield 100, XPro, and Defend) also use cold plasma technology, and similar to the Nano+, is simply plug-and-play.

ADVERTISEMENT - CONTINUE READING BELOW
For more details on Aller products, visit their website.
RL Tip: While air purifiers can definitely help in keeping your indoor air cleaner and safer during the COVID-19 pandemic, it's still a must to follow hygiene basics, which include regularly washing your hands, sanitizing surfaces, and wearing face masks and shields when outdoors. Also remember to immediately disinfect your bags and items, as well as to soak your clothes in laundry soap and/or bleach upon coming home from an errand.
Looking for other cold plasma purifier brands? Plabio PH has the PlaMedi, which can also be used for small spaces. You can check them out on Facebook.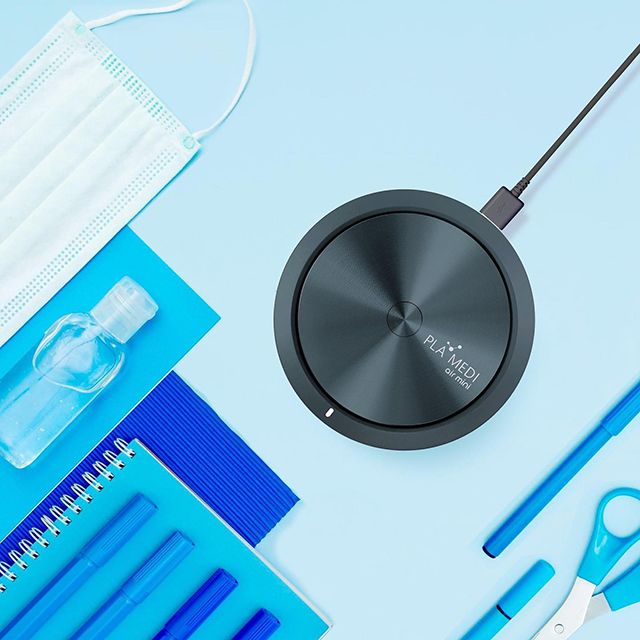 ADVERTISEMENT - CONTINUE READING BELOW
More on Realliving.com.ph
Load More Stories