Appliances
4 Dishwashers You'd Want to Have in Your Kitchen
Make cleaning your dishes less of a chore Photography: Shutterstock (Main Photo)
Washing the dishes could be quite a dreadful task—it could be grimy, tedious, and time consuming, and you have to do it couple of times a day. But if you have money to shell out, you might want to look into getting a dishwasher.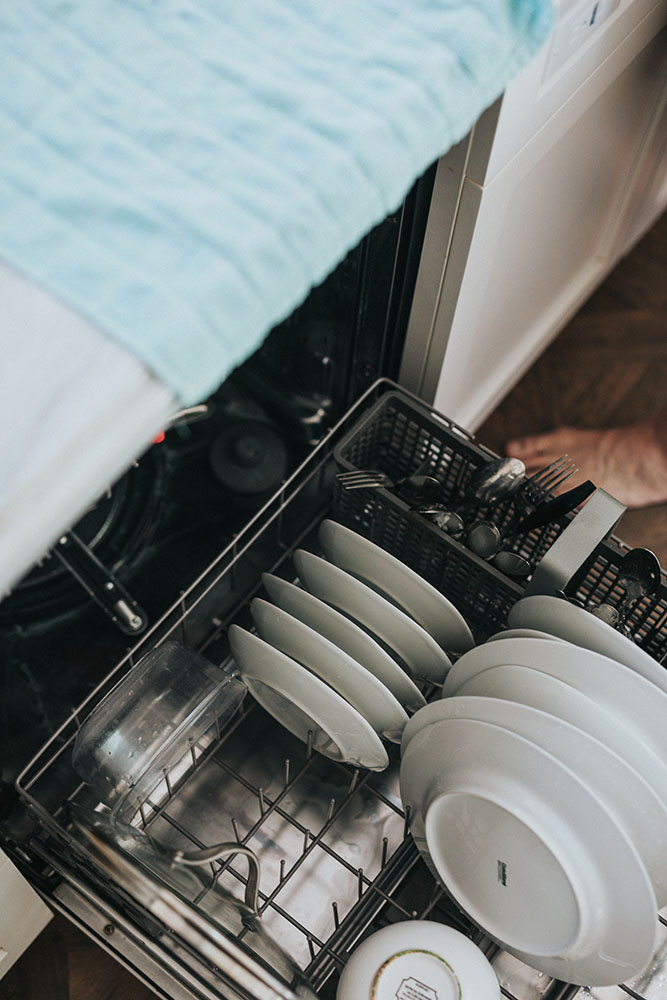 This small appliance lets you clean dinnerware, cookware, and cutlery without much fuss. Apart from not having to manually scrub plates and bowls until they're sparkling clean, it also reduces the chances of breaking dinnerware because you just need to pop it in the machine and take them out after the cycling process is done. Take note that not all items can be washed using this machine, like cast iron pans, antiques, and sharp knives, among others.
ADVERTISEMENT - CONTINUE READING BELOW
READ: 8 Kitchen Makeover Ideas We Can Learn from Real Homes
As convenient as it may be, using a dishwasher also has its drawbacks. It's one more appliance that would require power and space in your home. Plus, dishwashers don't come cheap, and you'd also need to get dishwashing tablets or powders compatible with your machine. A dishwashing cycle might also take longer than washing plates manually, but of course, it all boils down to how many items need to be washed.
Before getting a dishwasher, it pays to consider how much you could load in it and where you intend to place it. You might come across the words "place settings" when going shopping, as these are used to determine the capacity of a dishwasher. A six-place setting, for example, consists of six sets of plates, glasses, and utensils.
Thinking of getting a dishwasher soon? Check out our recommendations below:
DWS-22APH(K) Toshiba Dishwasher Mini 4-Set Black
P19,545 (from P22,995) on Lazada and Shopee, P20,395 (from P22,995) on Abenson, P22,995 on Toshiba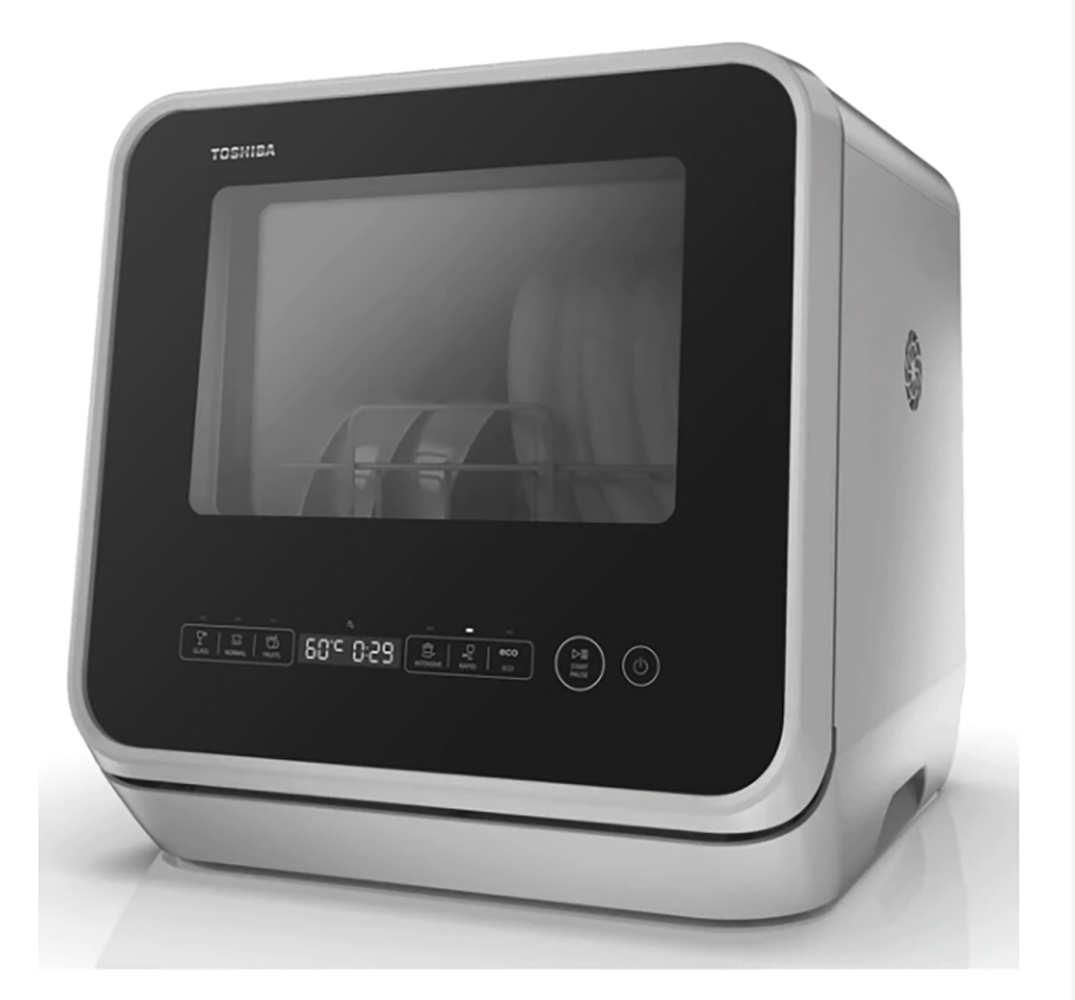 Check out Toshiba's countertop dishwasher, which features rounded corners in a sleek, black cube. It comes with six presets for washing, including options for slightly dirty pieces and an intensive mode for heavily soiled dishes. Plus, there's even a mode that's suitable for washing fruits in hot water and a cold water option for other fruits with softer surfaces—use the fruit basket accessory that comes with it when you try this mode!
ADVERTISEMENT - CONTINUE READING BELOW
Tekno TDW-3000W Tabletop Dishwasher
P18,948 (from P19,945) on Lazada and Anson's, P19,945 on Shopee and Abenson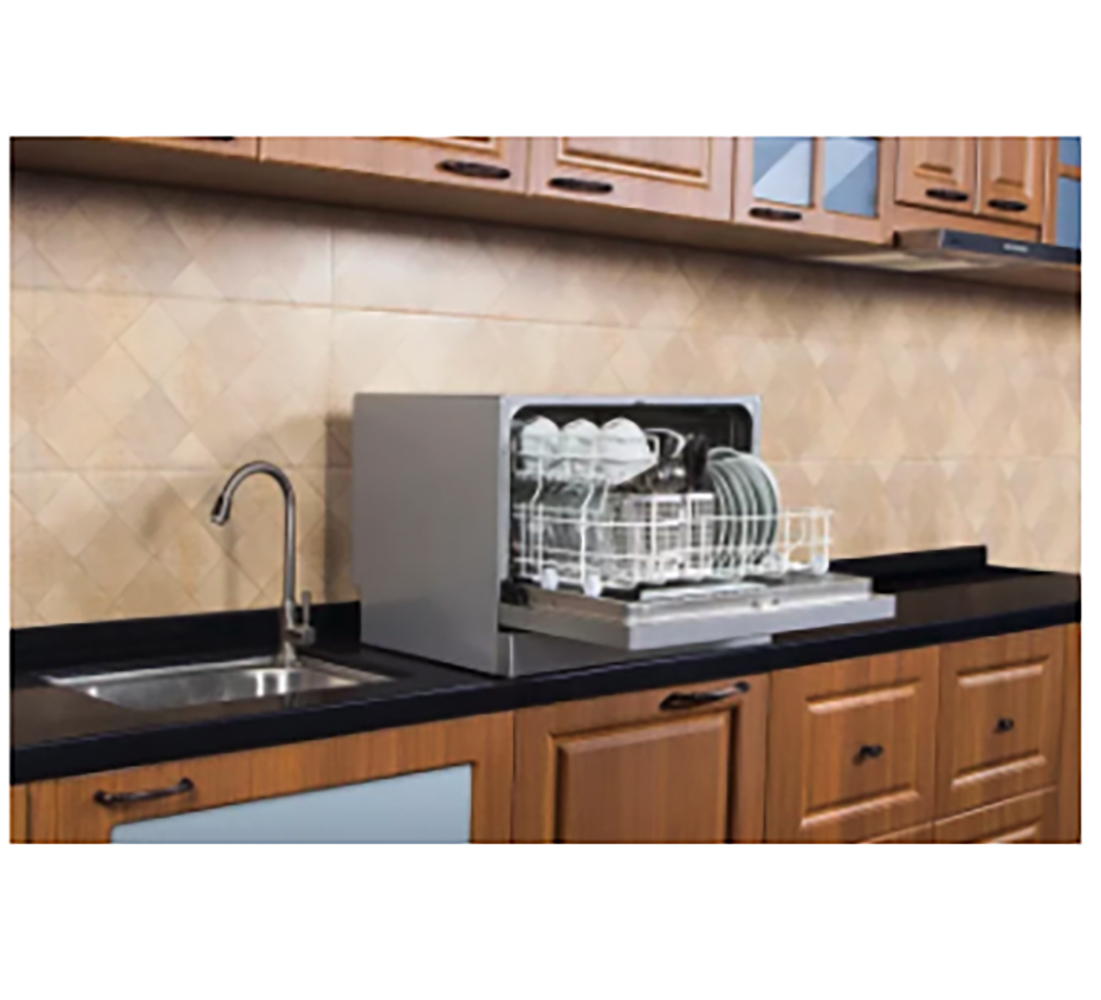 This boxy tabletop dishwasher from Tekno comes with six wash programs, which can go as quickly as 30 minutes to as long as three hours. You can find its push buttons and indicators for the program, rinse aid, and salt warning features placed near the handle.
ADVERTISEMENT - CONTINUE READING BELOW
It can fit six standard place settings and has a built-in heater and a dry cycle program, too. Tip: You get free 30 pieces of Tekno Dishwashing Tablet when you purchase from Tekno on LazMall.
READ: This Homeowner's Minimalist Kitchen Will Inspire You to Declutter
WCTD104PH Whirlpool 40cm Countertop Dishwasher
P20,298 (from P23,998) on Lazada and Shopee, P21,598 on Anson's, P21,800 on Western Appliances, P23,998 on Whirlpool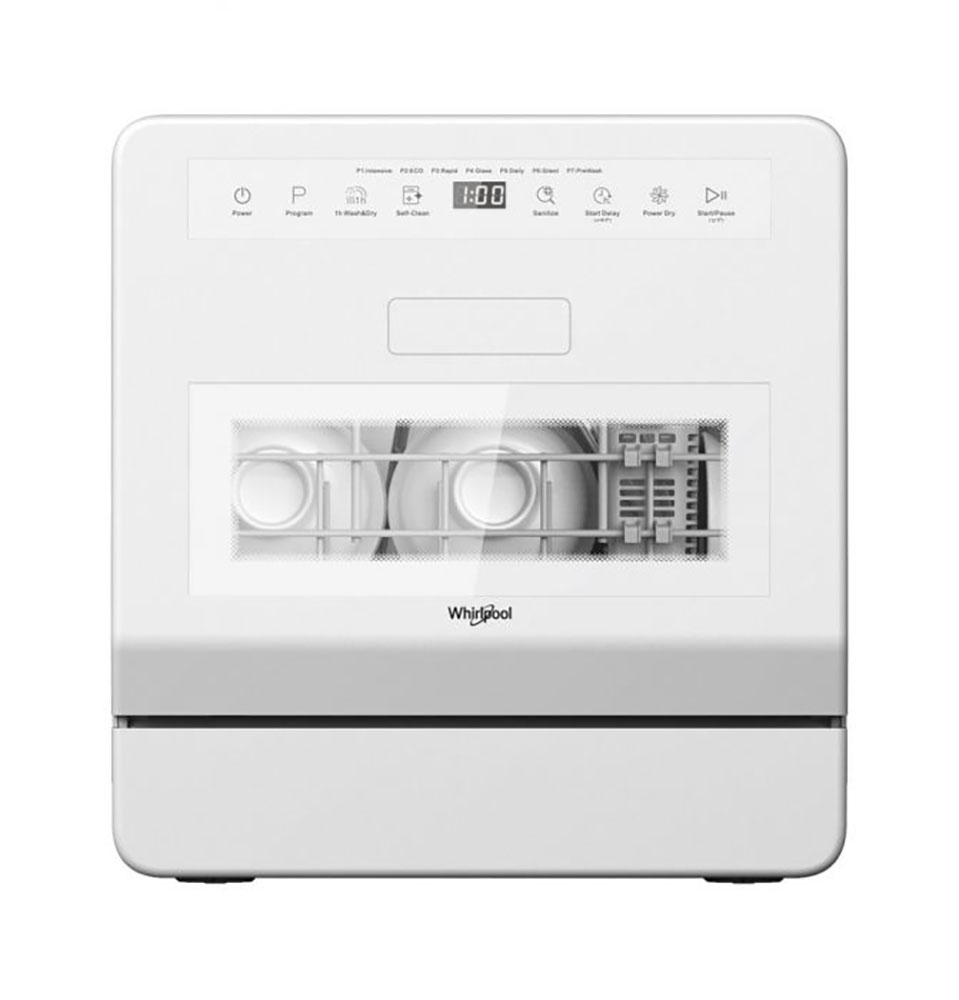 ADVERTISEMENT - CONTINUE READING BELOW
Living in a Scandinavian-inspired home? This countertop dishwasher from Whirlpool will fit in just fine with its hidden handle, a small window, and minimalist buttons. It comes with a cutlery basket and has seven wash programs and a Power Dry option to easily dry your dinnerware. It can fit up to seven place settings.
P32,140 (from P32,500) on Western Appliances, P32,498 on Abenson, P32,500 on Elba, Lazada, Shopee, and Anson's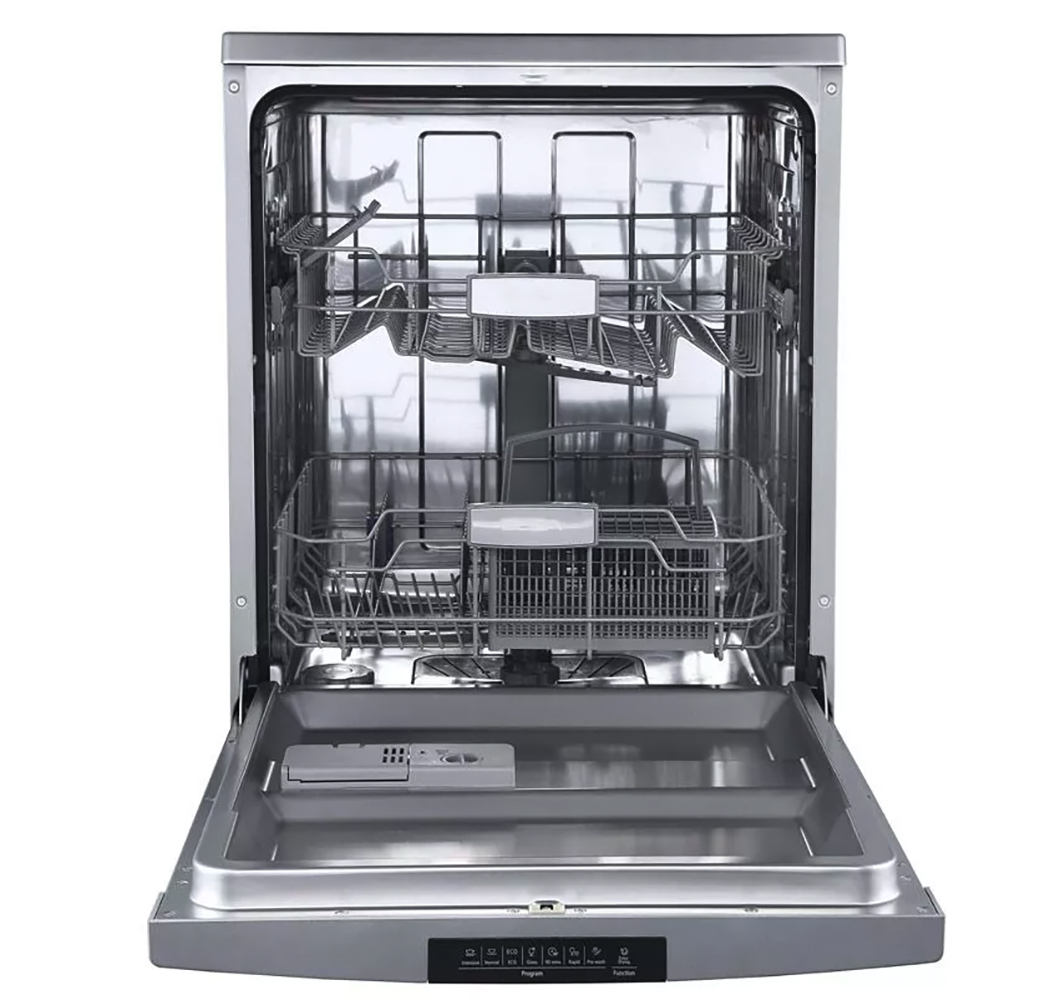 ADVERTISEMENT - CONTINUE READING BELOW
This freestanding dishwasher from Elba has a two-layer basket, a wine glass holder, and a cutlery basket that can accommodate up to 12 place settings. It has several push buttons and LED display so you can easily select the program of your choosing. It has seven basic modes and two special modes—a half load and an extra-drying function, as well as child lock functionality.
More on Realliving.com.ph
Load More Stories