 Fur parents, we know you're more than willing to spend on your four-legged kids. Chances are you probably spend more on them than you do yourself on a daily basis, and that's without a hint of hesitation or regret. We know the feeling: We're happy to give them what they deserve in return for the amount of love, support, and comfort their presence gives us every day. We love spoiling them any chance we can get, and that can range from copping the best version of essentials available to simply getting them something cute, actual "need" may be debatable.
The next time you go window shopping,we know it won't be complete without getting your fur babies something too, so check out these online shops for cute finds they might want (or at least think they do).
Score cute pet finds from these online stores in Metro Manila
Pet Avenue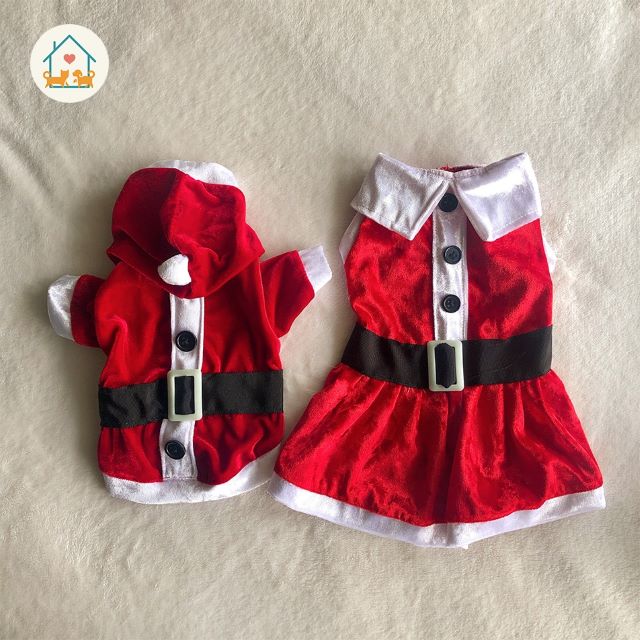 PHOTO BY Pet Avenue
We're just a few months away from Christmas, so if you want to dress up your fur babies like Santa's little helper, you can snag these cute Santa dresses and hoodies at Pet Avenue. You can find a variety of locally made pet clothing to spoil them with (because they were nice throughout the year). Match outfits with your favorite creatures on Earth, be it on formal dates and events, a casual stroll, or for trips out of town. Who says only hoomans can slay with their OOTDs? Talk about paw-shion. You can also shop for food and other pet essentials here.
Available online.
Pet Beddies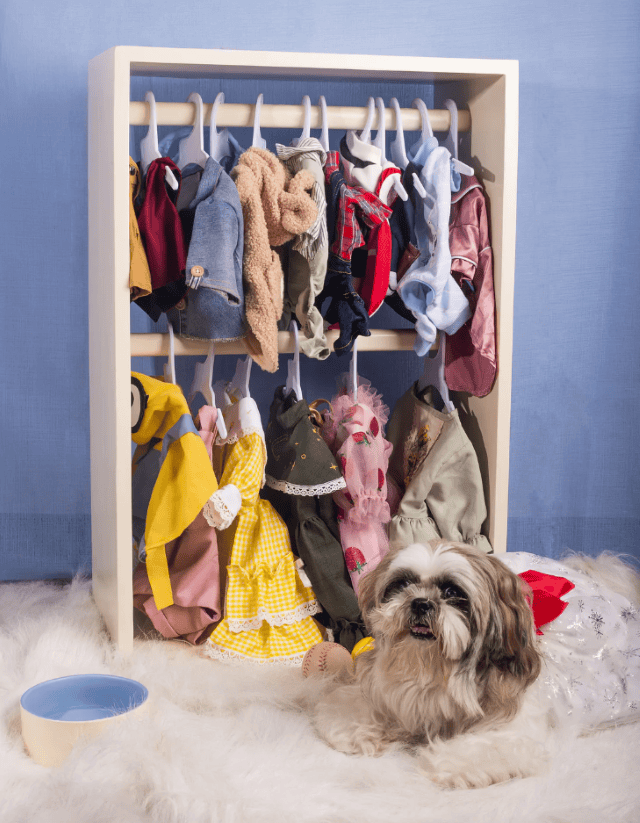 PHOTO BY Pet Beddies
ADVERTISEMENT - CONTINUE READING BELOW
If you need storage space for all of their clothes and trinkets, you can get your pet this mini closet from Pet Beddies. This furniture staple is complete with racks and a compartment to put their toys in. Or, if you want to dedicate a dining area for your fur babies—go all out with a cute table and an even cuter chair they could sit on—you can find that here, too. Not to mention that you can cop their mini, minimalist furniture (there are also mattresses, pet beds, and pet houses) in the cutest of colors. You'll have no problem fitting these pieces into your home's aesthetic.
Available online.
The Pet Project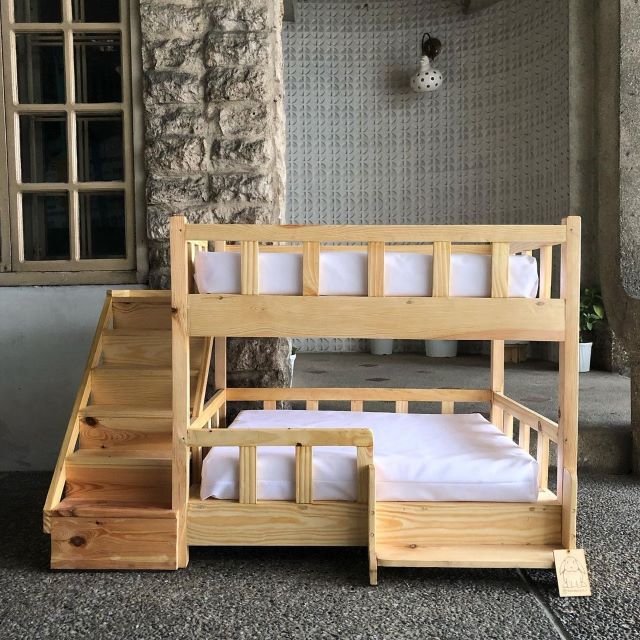 PHOTO BY The Pet Project
This online pet furniture store creates wooden minimalist and space-saving pieces built for the maximum comfort of hoomans and their beloved pets—whether it be your dog, cat, hamster, rabbit, guinea pig, or even a tortoise. If you ever have two or more pets and want to save space, The Pet Project's double-deck beds are the right fit for them. How cute is it to have your pets be bunk mates? Go all out with all the furniture you can get from this store.
Available online.
Lulu Pets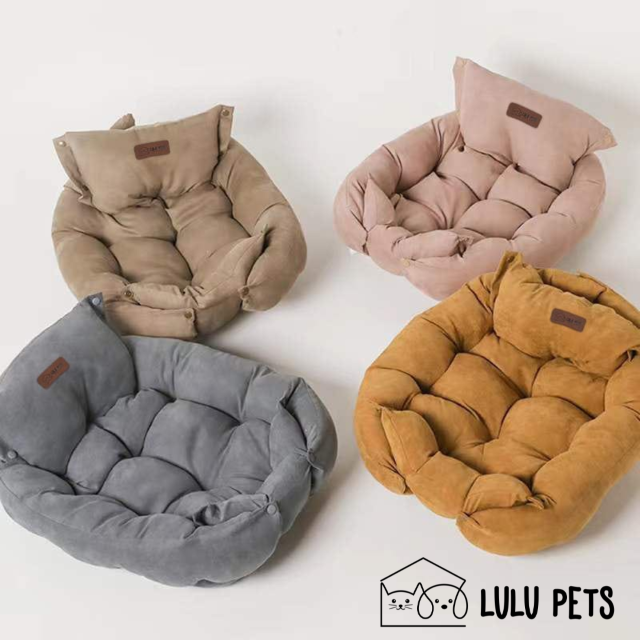 PHOTO BY Lulu Pets
ADVERTISEMENT - CONTINUE READING BELOW
Are you a first-time fur parent and don't know where to start looking for the right bed for your child? Look no further than this local start-up brand Lulu Pets and their 3-in-1 Mallow Beds. Your four-legged kids, from little to big, will have a flatbed, sofa, and nest of their own where they can comfortably lie down and catch a few zzzs (and by extension, their hooman who finally has their bed back all to themselves, too).
Available online.
Bow Meow Pet Shop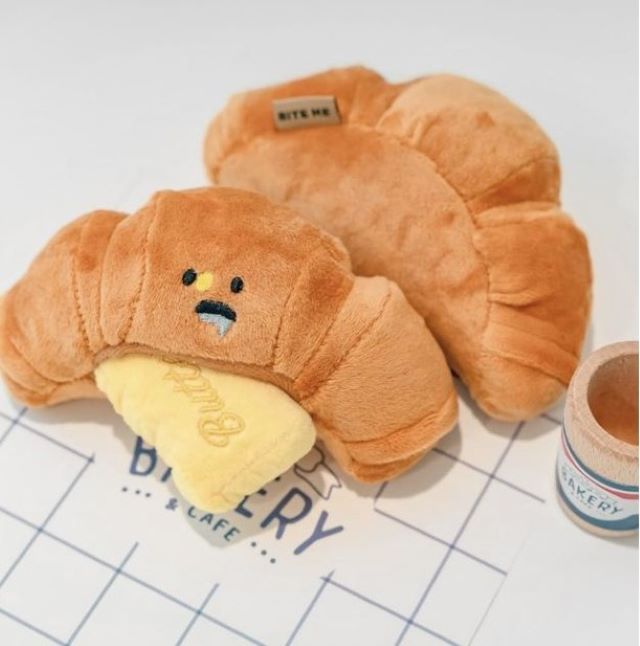 PHOTO BY Bow Meow Pet Shop
ADVERTISEMENT - CONTINUE READING BELOW
Raise your hand if you've ever had a shoe or your homework (get it?) chewed out by your beloved pets. It can't be helped. The solution? Toys. Adorable nosework and chew toys from Bow Meow Pet Shop. These toys can even help "cognitive development for your little puppers and stimulate brain activity for your older dogs" and make play time more fun and interactive. Cross your fingers they won't pay attention to the rest of your things anymore.
Available online.
Limoncello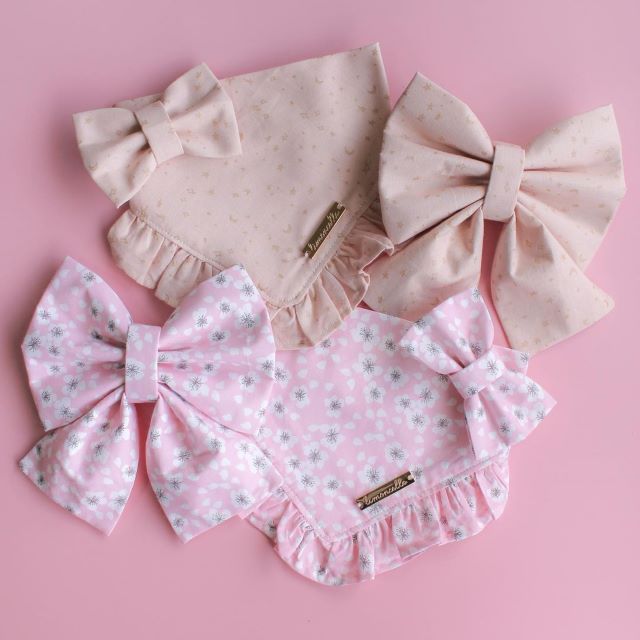 PHOTO BY Limoncello
ADVERTISEMENT - CONTINUE READING BELOW
Your fur babies are cute enough as it is, but put Limoncello's dainty styles and pieces on them and it's good luck to all the hoomans who will lay their eyes on them. Too. Much. Cuteness. This pet shop carries handmade bandanas, bows, ruffles, and sciarpas for your pets in the cutest and most fun colors and prints that'll be im-paw-ssible to resist.
Available online.
Aikelev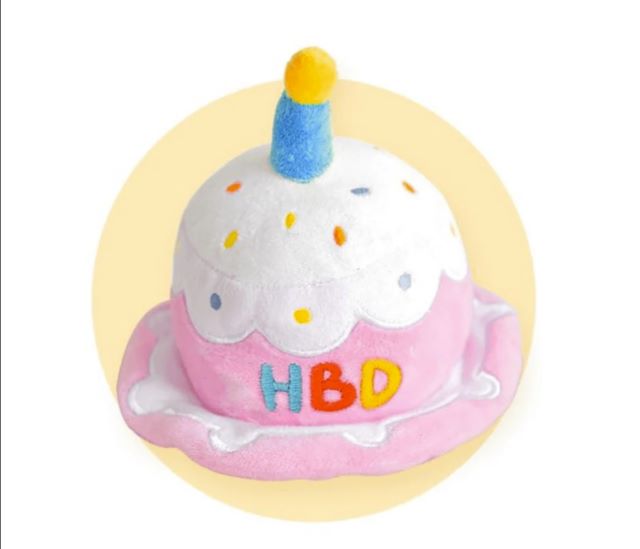 PHOTO BY Aikelev
ADVERTISEMENT - CONTINUE READING BELOW
Make everyday their birthday with this non-toxic and eco-friendly birthday cake plush chew toy-slash-hat from Aikelev. This online shop has an assortment of cute toys as well as bandanas with fun and colorful prints to wrap around your fur baby's neck and make them even more charming than they already are. Purchasing their bandanas helps a cause, too. 10% of the earnings from their bandanas go to a rescue organization.
Available online.
Wabi Pet Studio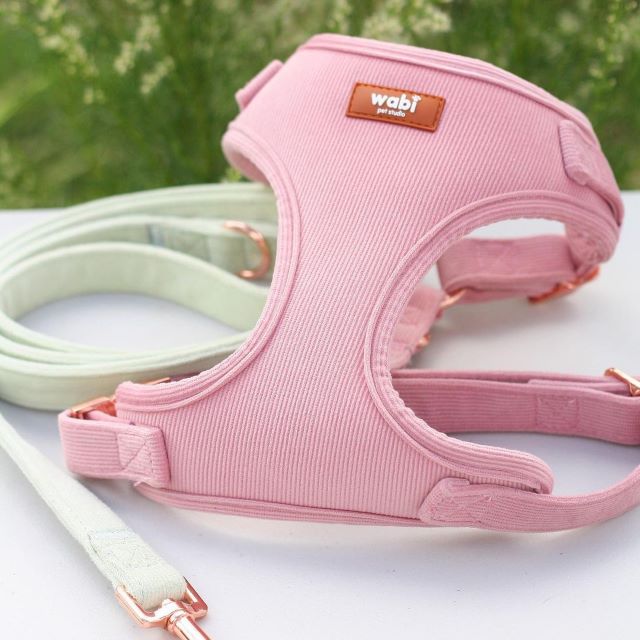 PHOTO BY Wabi Pet Studio
ADVERTISEMENT - CONTINUE READING BELOW
You can add a classy and stylish spin to your fur babies' harnesses and leashes with this set from Wabi Pet Studios. The harness—made of soft, premium ribbed fabric and breathable mesh material—is adjustable at the neck and chest so your pets can feel comfortable yet at the same time fashionable when you're out for a walk. The pet harnesses and leashes come in these dreamy, soft, nature-inspired pastel hues with rose gold details for a nice touch.
Available online.
Pet's Nook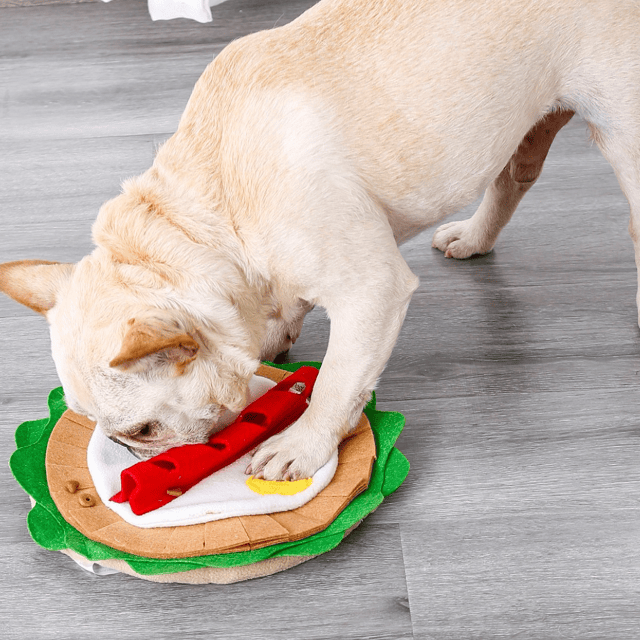 PHOTO BY Pet's Nook
ADVERTISEMENT - CONTINUE READING BELOW
Snuffle mats and toys are said to have great benefits for your dogs. You can hide delicious treats for them to search through the mats and toys, keeping them not just occupied and entertained, but also help them learn. That being said, we just had to mention this taco snuffle mat from Pet's Nook Manila because how could we not? It's a snuffle mat made like a taco. But that's not all they have in the "cute and functional" department. They also have a variety of chew and nosework toys you can choose from. Pet's Nook even has a wide assortment of pet essentials—from beds, leashes, collars, socks, and paw protectors, to toothbrushes, poop bags, and scoopers, among others.
Available online.
Petto Beddo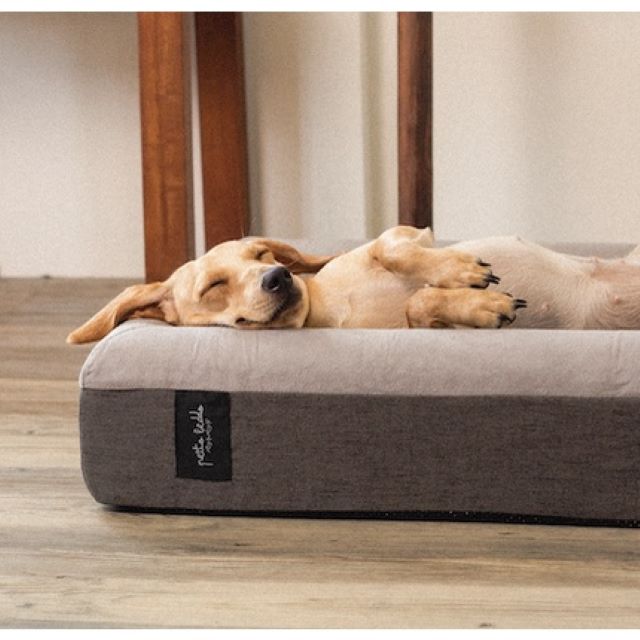 PHOTO BY Petto Beddo
ADVERTISEMENT - CONTINUE READING BELOW
Your four-legged kids are your world, and so you always want what's best for them, especially when it comes to their comfort and sleep. Enter Petto Beddo's minimalist, no-frills memory foam pet beds stuffed with high-density, ultra-soft memory foam designed to support your pet's body and alleviate pain. You can sleep well at night knowing they're doing the same, if not even better.
Available online.
This story originally appeared on Spot.ph.
* Minor edits have been made by the Realliving.com.ph editors.
More on Realliving.com.ph
Load More Stories