Neighborhoods
Cebu-based Architects Share Sanitation Tent Design That Can Be Set Up in 2 Hours
As of writing, there are 15 Sunnytation Tents set up in Cebu. Photography: Clive Aaron Guanzon | Evolve PH Communities, GSG Architects Co., and Siteline DBS
"Time is of the essence," wrote GSG Architect Co.'s principal architect Clive Aaron Guanzon in a Facebook post, and this has been the rallying cry of a team of Cebu-based architects and designers behind The Sunnytation Tents, a joint effort of Evolve PH Communities, GSG Architects Co., and Siteline DBS, which aims to protect medical frontliners as well as to slow down the spread of COVID-19 through easy-to-replicate sanitation tents that would be set up in critical points, such as near hospitals and quarantine centers.
"We designers are always challenged at finding solutions to any challenges, be it our client's houses and buildings, to public spaces, to calamities (we volunteered in preparing emergency shelter during Yolanda), and now to the current pandemic," Clive said in an online interview with Real Living. "Together with my wife, Ella Guanzon, our good friend and fellow Architect Jumax Morgia, our good friend Sheila Ngo-Sacro, and my brother Clive Andrew Guanzon, we are always drawn together when there is a chance for us to help the community.  With this current project, The Sunnytation Tents, Jumax has already formed a team with some initial design concepts, and she approached us to help further develop it to make it more practical, buildable, operational and robust."
ADVERTISEMENT - CONTINUE READING BELOW
CONTINUE READING BELOW
Recommended Videos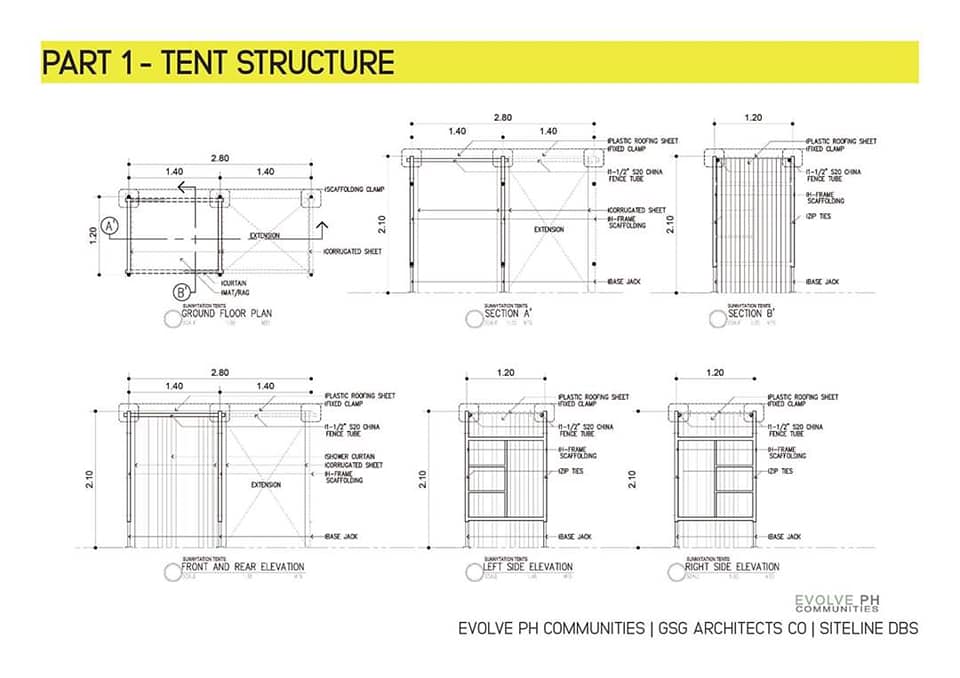 The Sunnytation Tent is an open-source design, which means anyone with the right materials can replicate it. Each tent is modular, making it easier to add more cubicles as needed. Aside from its materials being readily available and recyclable, the tent itself can be easily mass-produced. In fact, the very first tent in Cebu's Chong Hua Hospital took only a bit over two hours to build.
ADVERTISEMENT - CONTINUE READING BELOW
"As we fine-tuned and perfected our procedure, we already pre-assemble our units in San Carlos Seminary, our base of operations, then deliver [them] on site to be constructed, tested and turned over in a little over than 30 minutes."
To answer the question of scalability, The Sunnytation Tent's design has a nine-point checklist that needs to be followed should private and public organizations wish to create their own.
"We have to prioritize the most important and basic items first.  And if everything is checked, we are ready to deploy," explained Clive. "The most critical is the availability of materials, so that anyone, anywhere, can replicate our design easily, given a minimum amount of skill and tools. Scaffolding is the most abundant material we could find that is modular and very durable, so we developed our design from there. Every component was tried and tested until a suitable, stable, and safe unit was completed.  It took us around 6 days for a fully working prototype."
ADVERTISEMENT - CONTINUE READING BELOW
In six days, Clive and his colleagues have been able to set up 15 units in Cebu, mostly near hospitals. "Our aim is a total of 100, first in hospitals, markets, piers, until we reach the barangay level."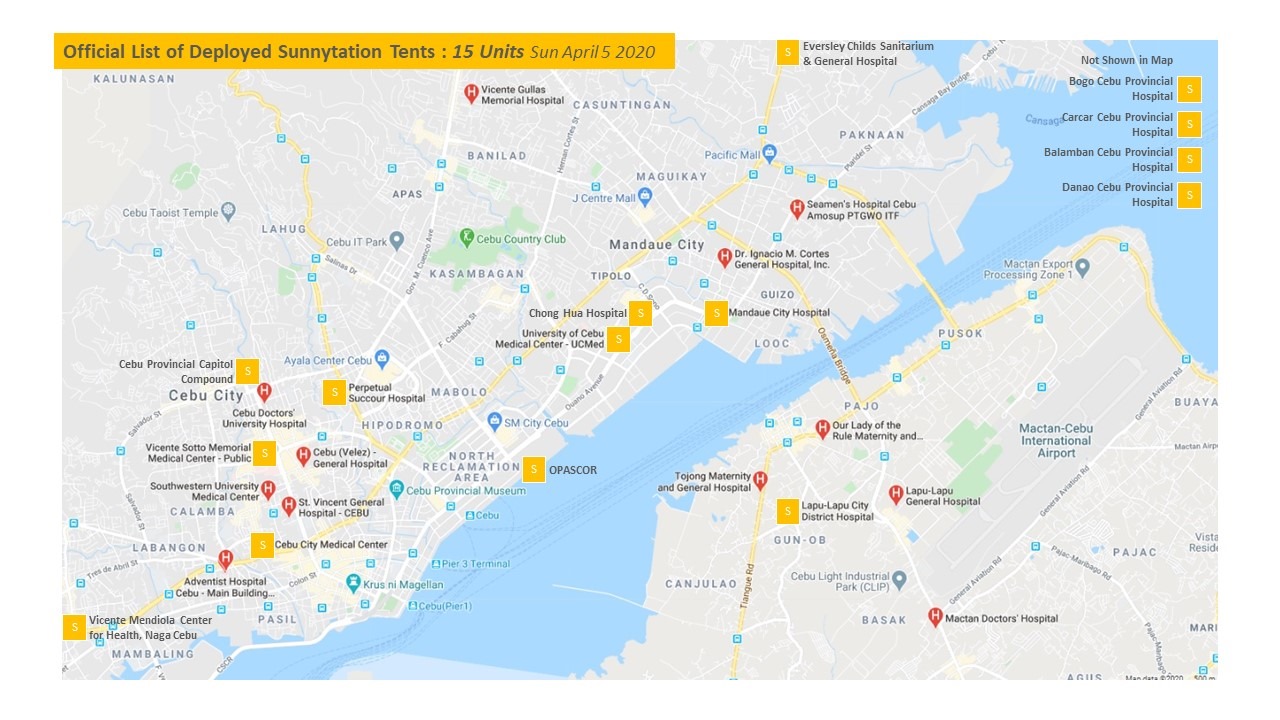 The team urges everyone to make use of the open-source design. You can check out the manual below:
ADVERTISEMENT - CONTINUE READING BELOW
They are also calling for volunteers and donations so that they may install more tents in the area. For details on how you can help, or if you simply wish to know more about the project so that you may help create your own in your baranggay, you can contact them here: 
ADVERTISEMENT - CONTINUE READING BELOW
ADVERTISEMENT - CONTINUE READING BELOW
For more stories on COVID-19, please click here. 
More on Realliving.com.ph
Load More Stories