Neighborhoods
5 Family-friendly Activities to Try in Your Community
Beat the summer heat with this to-do list. It's  the tail-end of summer, but it doesn't mean you have to be stuck at home and go about your daily routine. Take advantage of the sun and enjoy the outdoors. Get an idea or two from this list of activities you can do with your family in the comforts of your own neighborhood: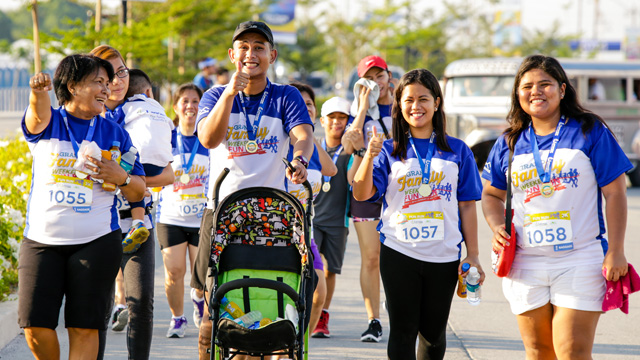 1. Run around the village.
Lace up and go for a morning or afternoon jog. You can do it on weekends with your kids (and condition them to get up early before school starts) or on weekdays before you go to work.
2. Play games.
Bring out some board games, and then blow them up! Play super-sized classics such as tic-tac-toe and Snakes and Ladders to foster camaraderie among neighbors. On the other hand, little animal lovers or those looking for a more relaxing activity can feed rabbits and chicks. 
3. Fly a kite.
Nowadays, a lot of kids are glued to their mobile devices so much that they don't know good ol' games such as patintero, piko, and taguan. Teach them to be creative by encouraging them to make a childhood classic: a kite. Find an open space within your neighborhood, and let them watch their colorful creations dominate the sky. 
4. Have a 'craft-ernoon.'
Gather all of the kids in your neighborhood for a crafternoon session. Pick an age-appropriate activity for them, such as making DIY tie-dye T-shirts, designing tote bags and flip-flops, and painting stools. Even adults can do their own crafts such as handmade decor and DIY home scents. 
5. Shop for healthy finds.
Promote a healthy lifestyle in your community by organizing a weekend market. Invite sellers of natural products such as Milea Bath and Body Wellness and "sow and grow" plant kits such as MNL Grow Kits.  
When looking for a community where you and your brood can thrive, also consider the family-friendly activities you can do together during your downtime. Fortunately, Property Company of Friends (PRO-FRIENDS) offers communities that also allow families to lead a holistic lifestyle.
Its development in Cavite, Lancaster New City, is a township made up of bustling residential communities. There are schools within Lancaster New City, so kids only have to walk from home. Likewise, there's a place of worship within the township as well. You also do not have to spend hours in traffic, as commercial and office spaces are located inside Lancaster New City, letting you spend more time with your family.
To show just how family-friendly it is, Lancaster New City held a Grand Family Weekend last May 1. Families joined the Family Fun Run, enjoyed the 3D Trick Art Wall, attended the Kite Flying Festival, played Life-Size Games, participated in Arts and Crafts Workshops, benefited from the Wellness Corner, and shopped at the Healthy Weekend Market. 
 For more information on Lancaster New City, go here.