How to Buy a Condo in the Philippines During the Pandemic
Get tips from a real estate sales manager! It's been a hot topic among homeowners for years—is it a wise move to invest in a home of your own? Given the pandemic, this question is again up for debate, with many second-guessing their decision to buy a condo in the Philippines. From having enough money to reserve a unit to being able to settle monthly dues—the thought can be nerve-racking especially in these uncertain times. 
Contrary to popular belief, though, buying a condo today has its pros. According to Shalom Tongco, a real estate sales manager, the fact that you're thinking about investing in a condo at this time means you're already halfway through making a final decision. "They just need to know the best offer available in the market. It's always advisable to buy a condo unit as soon as you can because you'll never go wrong with real estate. I actually bought two units at the height of quarantine," she shares. 
Is it safe to buy a condo unit in the Philippines during the pandemic?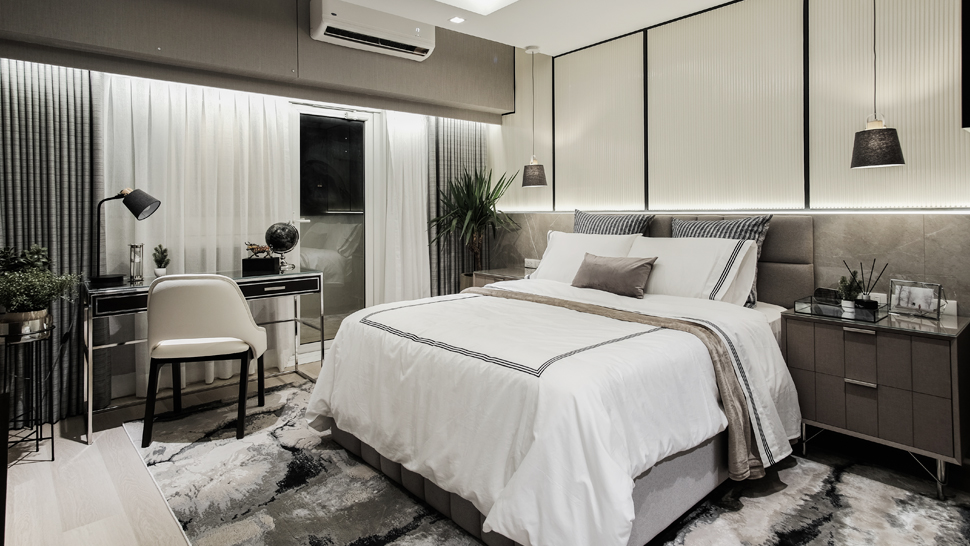 ADVERTISEMENT - CONTINUE READING BELOW
Buying a condo unit now means maximizing the discounts and payment terms that are seldom offered pre-pandemic. Property developers offer reasonable downpayment options and flexible payment terms to make condo buying as pocket-friendly as possible. Discounts are also given to those who are going for a preselling unit. "Buyers must check their financial status first as developers offer pay-lite terms and discounts. If they think they can pay a five month-worth of downpayment in spot cash despite the 'no spot downpayment' term, then they're ready to buy a condo unit," explains Shalom.
She also shares that given the current state of the economy, the price increase for each property tends to be slower. "Once our economy gets better, we are seeing a massive price increase across all properties so it will benefit those who got a unit during the pandemic," the sales manager adds. An increase in demand after the pandemic may also cause prices of condo units to increase. "If you compare, previous prices from the past years are still lower because the value of real estate appreciates over time. I always remind my clients that their first inquiry is the cheapest offer they'll get," Shalom says.
What should you remember before buying a condo in the Philippines?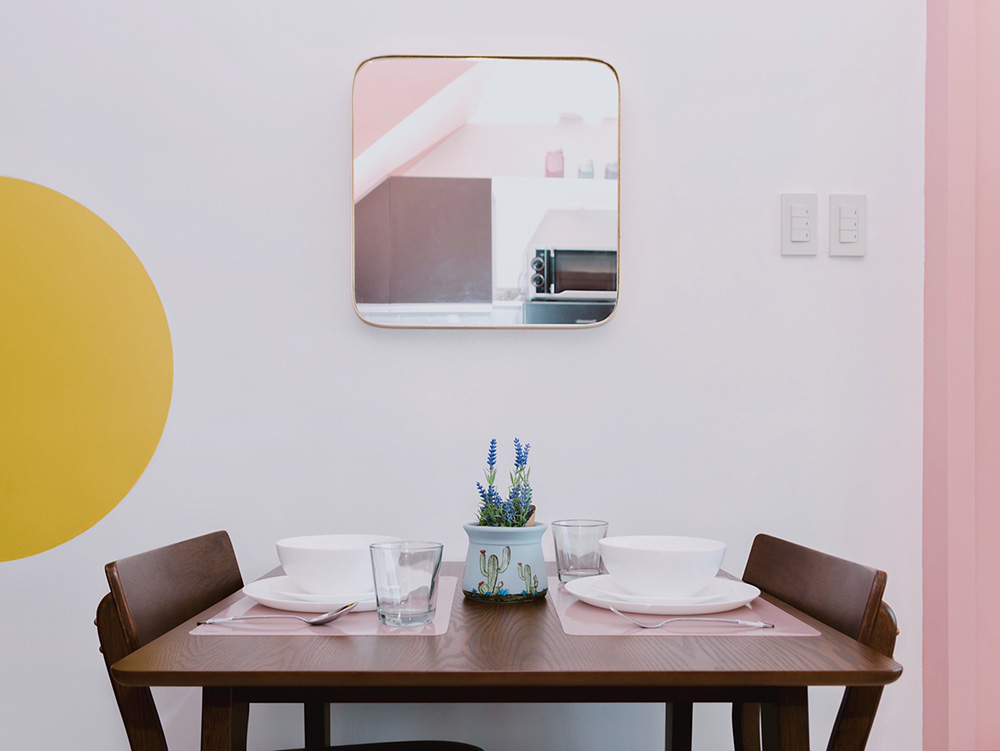 Like any other endeavor, buying a condo in the Philippines requires commitment and enough funds to see it through. To help you through the process, Shalom shares the following tips:
Make sure you are emotionally and financially prepared.
Buying a home can be a rollercoaster of emotions—especially when we're talking about spending our hard-earned savings. "It's worth the risk, mainly when you start seeing the price appreciation and the development of the area where your condo is located," says Shalom. "You have option to flip the condo or keep it as a lifetime investment," she adds. You can always discuss your options and the payment terms with your agent to make sure you can afford it.
Do your research.
Are you eyeing a specific property developer? If yes, check out the company's existing properties and the feedback of past buyers. Doing so will give you an idea on the developer's reputation. Meanwhile, if you've already shortlisted a couple of properties, do compare prices and amenities. According to Shalom, check the price per square meter, the turnover date of the property, promos and discounts available, and the payment terms as these can affect your final decision.
Know the location of the property you're eyeing.
It's no secret that when it comes to real estate, location is of utmost importance. Aside from familiarizing yourself with the vicinity, check if it's near schools, commercial establishments, transportation options, major roads, and hospitals, to name a few. Remember, your chosen condo needs to offer convenience.
ADVERTISEMENT - CONTINUE READING BELOW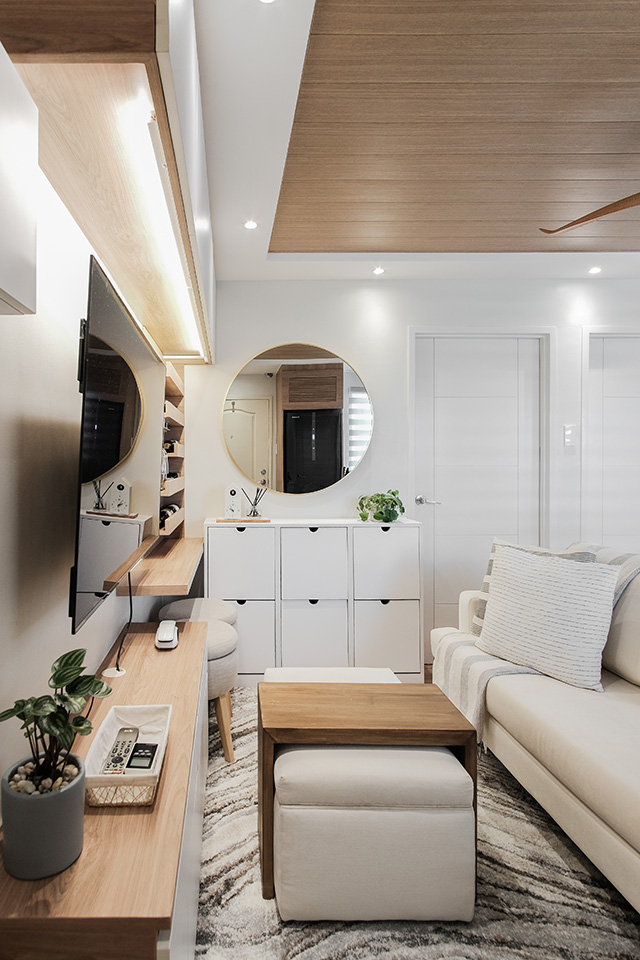 Review the unit cuts/layouts.
Some properties offer bigger unit layouts, which may come as a bonus if you're moving in with friends, family, or simply if you have a ton of belongings. There are also units that offer different views and extra features like a balcony.
Consider the property features and amenities.
Condominiums in the Philippines have evolved from offering swimming pools and basketball courts to making sure homeowners have access to open spaces, movie rooms, and other unique amenities. Whether you prefer beach-inspired amenities or a property with lush gardens – you're guaranteed to find a place in the Metro or in the province. With many longing to visit parks and open spaces, access to lawns and walkways is a huge plus.
Ask for a breakdown of fees.
"Make sure you completely understand the computation and that there are no hidden charges in the future," advises Shalom. Your agent needs to be transparent with the fees and monthly dues you need to pay. Ask for a printout and a digital copy, too, so you can track the payments you've made. Lastly, always ask for official receipts and don't forget to include these in your records.
Consider filing for bank financing.
Many are looking into filing a home loan as banks are offering low interest rates at this time. Just make sure you are diligent when it comes to settling fees and that you keep a file of all payments made.
What are the mistakes you need to avoid when buying a condo in the Philippines?
It's easy to fall in love with a property that looks good in photos, but don't forget the tips mentioned above before choosing the right one for you. Shalom suggests taking note of the following:
ADVERTISEMENT - CONTINUE READING BELOW
Don't look for the cheapest downpayment.
"Some developers offer a low downpayment that doesn't complement the balance of the Total Contract Price which makes it more difficult to have a home loan approved," she explains. Always compare prices and don't forget to double check the computations with the bank if you're applying for a loan.
Not seeking feedback from fellow condo buyers.
Word of mouth is still the best form of advertising. A friend who has bought a unit from the same developer you're considering can give honest feedback about amenities, pricing, and after sales services.
Forgetting to check the features.
Ask about the amenities, services you can avail as a resident, and if you have furry friends, if it's pet-friendly as well.
Not checking the location.
It's a must to choose a property that promises convenience and access to essentials, but is it a safe neighborhood? Is it prone to flooding? "It's important that it gives you the comfort and peace of mind making you feel how good it is to be home," says Shalom.
Are you also planning to buy a condo in the Philippines? If you've already bought one, how was the experience? We'd love to hear about it! Send us a message on Facebook or email reallivingonline[at]gmail.com.
Special thanks to Shalom Tongco. If you have questions, you may get in touch with her through mobile at 0917-561-0707 or Instagram: @yourfriendlyrealtorph
* * *
Have you recently spruced up your room or renovated your home? We'd definitely love to see the result! Send clear photos (with your full name, city address, and accompanying kuwento) to [email protected] with the subject "DIY Makeover" and we may just feature your DIY project!
More on Realliving.com.ph
Load More Stories