Money Matters
5 Smart Tips for Buying Your First Home
Home buying can be easy and stress-free It's time to tick off that one item on your bucket list: having your own home! Whether you are itching to move out of your parents' house or starting your own family, follow these tips and learn what to expect when making your very first home purchase:
1. Choose the right location
Traffic is just everywhere. To avoid this, choose a place that is conveniently situated near your workplace, a school you'd like to enroll your child in, and a hospital. Doing so saves you time, energy, and money, which can go instead to family savings and leisure activities. Seek expert advice and options from a real estate agent, home listings online, or property specialists from reputable developers.
2. Choose the right size
Find a place that is just the right size for your individual needs or for the whole family. Are you eyeing a condo just across your office or a newly built house away from the city? Both have their respective pros and cons. Just remember that the bigger the place, the more money you would have to set aside for regular maintenance and bills. Consider buying multipurpose furniture so you can maximize your space.
3. Choose the right property
When you've already trimmed down your options, it's worthwhile to conduct a home inspection with a property inspector or a friend who's a civil engineer or an architect. You don't want to have repairs done after a week of staying in the house because you have not been informed that there is a pest problem or structural issues. If the property is not brand new, now is the best time to bargain with the seller.
4. Choose the right budget
When listing down expenses related to buying your own home, cover all bases. Make sure that you have also allotted money for additional costs such as property taxes, agent's fees, and inspection fees. Remember that buying the property is just the first step. You still have to save up for more expenses in the next months or so.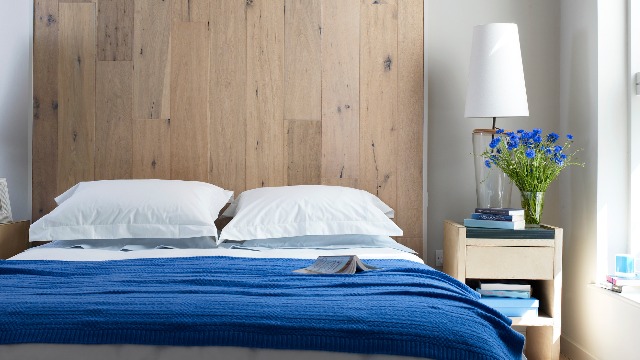 5. Choose the right loan
Know what you can afford and stick to it. You may have a stable monthly income, but you will never know when you need to shell out more for an emergency.
It's best to find a loan that is simple, modernized, affordable, and even rewarding—the kind of loan that not only allows you to meet your goals but does not cripple you in debt. PNB Smart Home Loan offers initial low monthly payment options that increase as the value of the property goes up.
This unique program allows you to pay low monthly amortizations in the first few years of your loan. As your financial capacity increases, your monthly amortization increases, too. You also have the option to choose flexible payment terms of up to 20 years.
A PNB Smart Home Loan also comes with the PNB Smart Home Insurance, which can be combined with your monthly amortization, so you can enjoy your home with added protection and benefits.
To know more about PNB Smart Home Loans, click here.