Makeovers
Turning Row Houses into Relaxing Tropical Escapes
Located in Laiya, these homes prove that life is better by the beach. For parents and travel enthusiasts Gary Amante and Idda Aguilar, Laiya, Batangas was once just a place for them to camp by the beach with their children. Though the couple possessed a lot there, their dream was to one day have a home of their own in that community.
That dream came to fruition in 2019, when they found some ready-built house and lot units at Pueblo de Laiya. The pandemic did not stop Gary and Idda from bringing their would-be home rental business to life. Over time and through a lot of hard work, they managed to transform the once-ordinary houses into what is now known as Casitas De Amante.
Located in a small village just minutes away from the beach, Casitas De Amante comprises three vacation homes that are available for rent. The houses–each of which occupies a 75sqm lot and has a 60sqm floor area–follow an open-concept design. The rationale for this, according to Gary and Idda, is rooted in a desire to redefine low-cost living.
"There's a stigma with low-cost houses that we wanted to move away from, making our units more aspirational as first-time landed property owners, as well as practical for the expected wear-and-tear of rental use," they shared.
"Even if they have small footprints, our casitas are light and airy, with an open-concept design that seamlessly blends indoor-outdoor living to give our guests a bigger sense of home beyond the actual small space."
Take a closer look at how Gary and Idda created Casitas de Amante:
Exterior/Facade
BEFORE: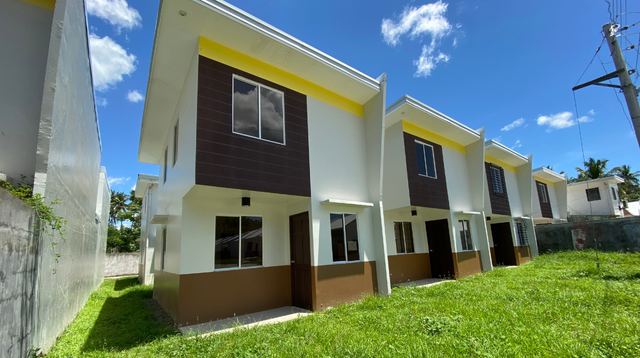 ADVERTISEMENT - CONTINUE READING BELOW
Gary and Idda first stumbled into these ready-made homes back in 2019. Immediately, they saw the potential that these houses had and wasted no time working on unleashing it.
AFTER: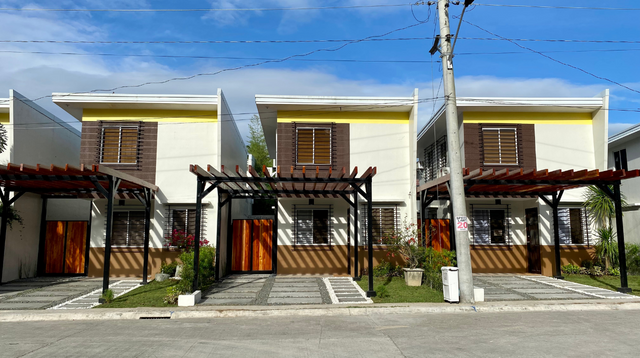 Neatly paved walkways shielded by exposed wooden beams are the first thing you see when you arrive at Casitas De Amante. Already, you get a sense of the distinctly modern style that the owners used to decorate the houses.
Living Room
BEFORE: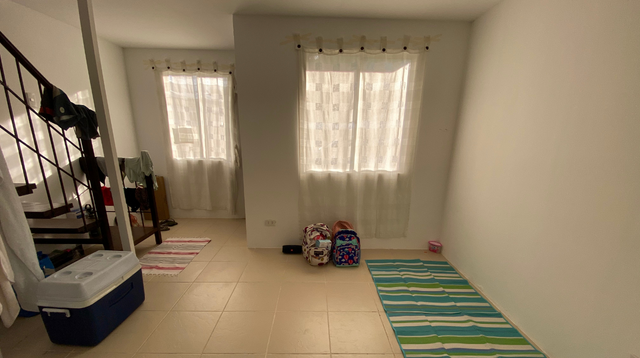 The use of an open-concept design style allowed the owners to maximize the limited space and make sure that there is free, unrestricted flow of movement throughout the house.
AFTER: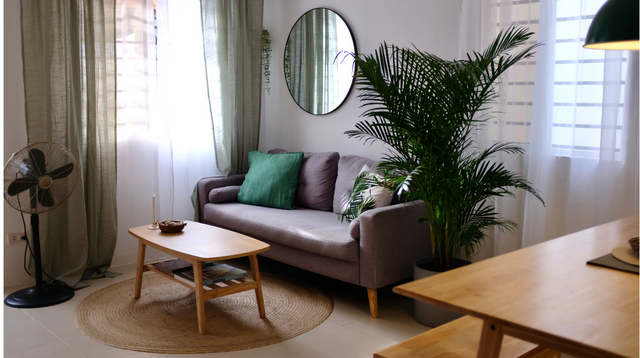 ADVERTISEMENT - CONTINUE READING BELOW
Each rental home features simple, tropical-inspired design, wooden and woven elements, and a lot of greenery. Since space is limited, there is a distinct emphasis on natural light to help make the houses relaxing for visitors to stay in.
Dining Area
BEFORE: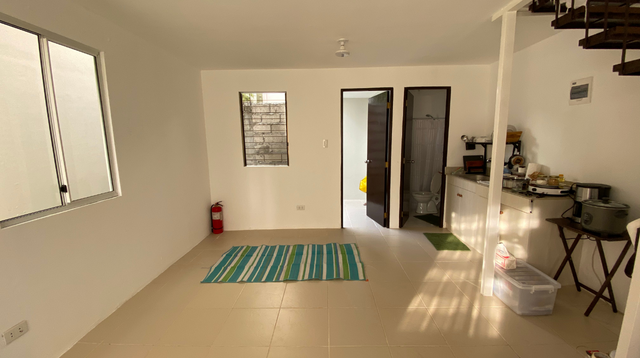 Gary and Idda spent the pandemic turning these cookie-cutter spaces into functional, intentional, and very liveable ones.
ADVERTISEMENT - CONTINUE READING BELOW
AFTER: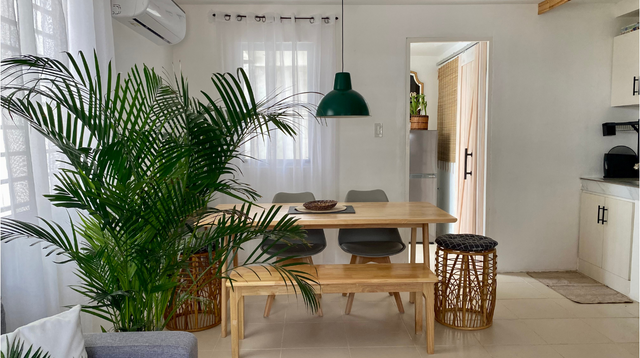 The dining room, which also receives plenty of natural light, can comfortably seat up to six people.
Kitchen
BEFORE: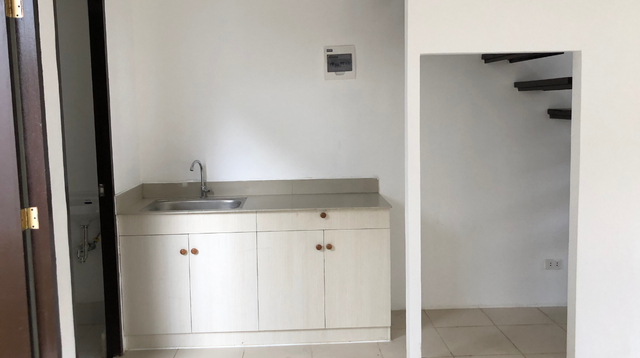 ADVERTISEMENT - CONTINUE READING BELOW
Prior to the renovation, the kitchen was nothing more than a countertop and drawers. Later on, the wall next to it was torn down to free up some space.
AFTER: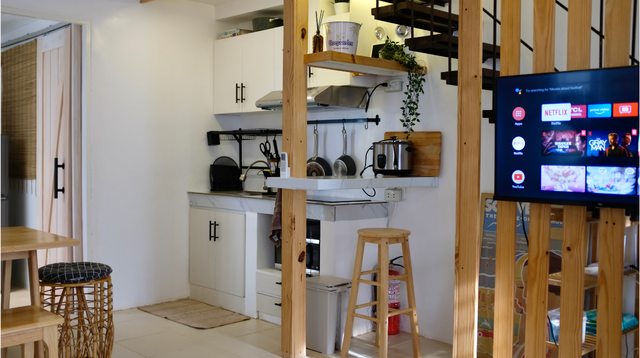 Situated under the staircase, the kitchen may be small, but it is well-stocked and neatly organized. We're sure you won't mind the limited area when the kitchen looks as pretty as this!
ADVERTISEMENT - CONTINUE READING BELOW
Bedrooms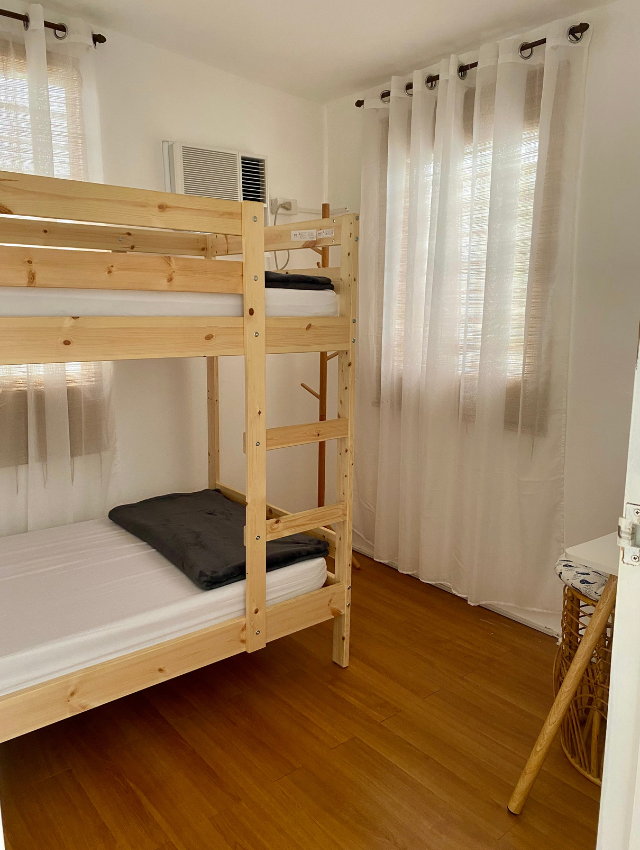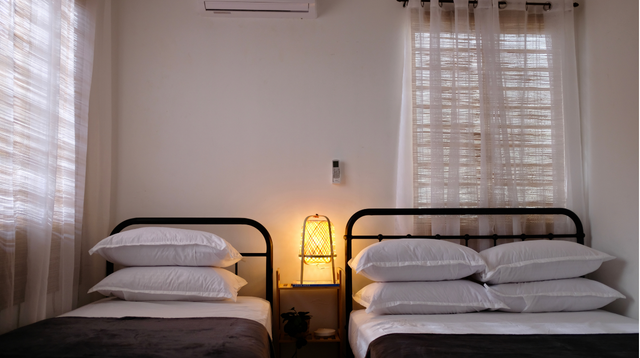 ADVERTISEMENT - CONTINUE READING BELOW
"Serenity, natural light, and personal space are important to us, so our more-than-the-usual capacity is perfect for small families and friends who just want to get away from it all," Gary and Idda said.
Backyard
BEFORE: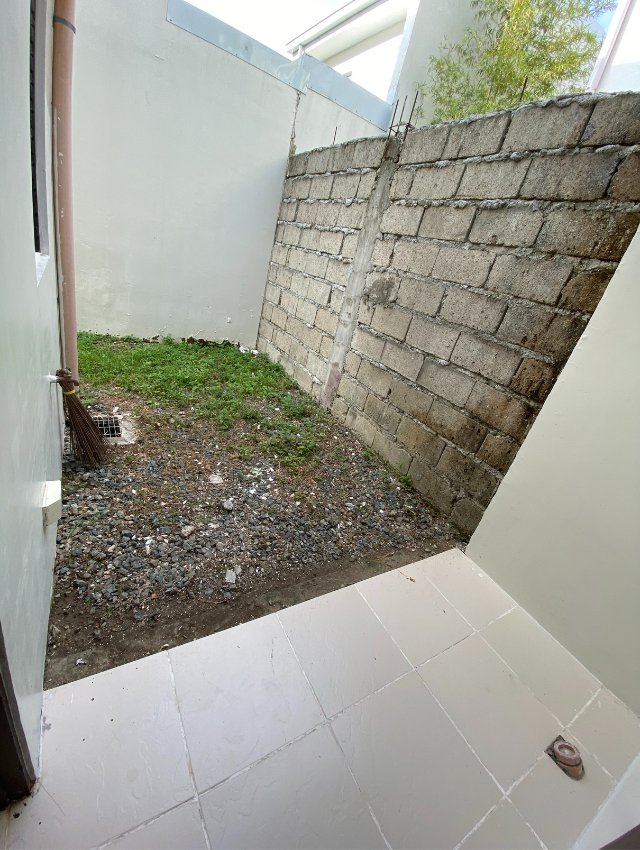 At the back of the property is this backyard area, which initially had little more than a concrete wall and a tiny bit of free space.
ADVERTISEMENT - CONTINUE READING BELOW
AFTER: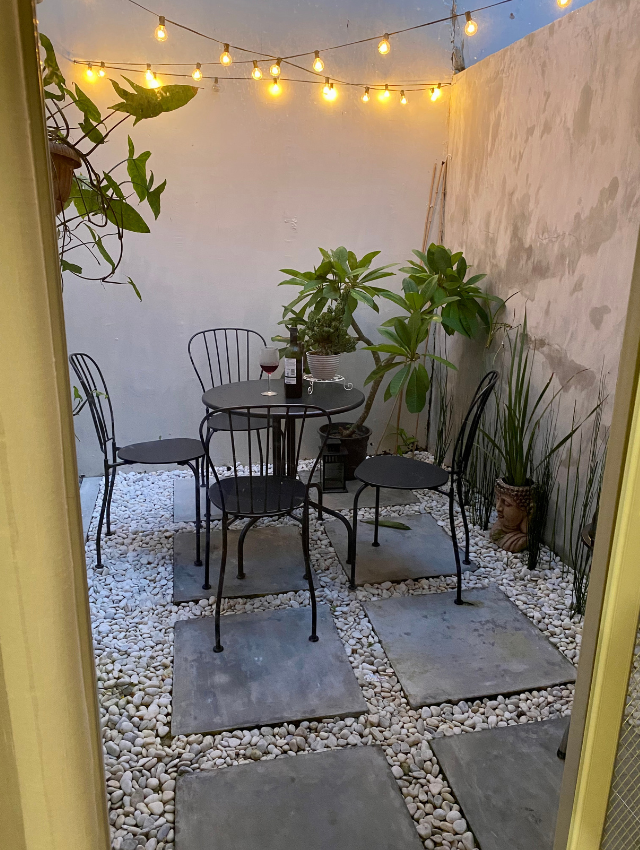 Amazingly, Gary and Idda reworked the backyard into an outdoor nook that is the perfect spot for early-morning coffee, mid-afternoon merienda, or late-night chats with your loved ones. Plants and mood lighting help create an intimate atmosphere here.
More on Realliving.com.ph
Load More Stories