Bedroom
This 11sqm Bedroom Makeover Is a Lesson on Maximizing Small Spaces
The room is almost unrecognizable after the transformation. Photography: Courtesy of Sharlene O. Lanzarrote Interior Designer: Sharlene O. Lanzarrote
"Spaces are never too small! You just have to have the right vision in order to maximize the space," interior designer Sharlene Lanzarrote writes to Real Living. As proof, she showed us a makeover she did on a small bedroom in Malabon, which spans a total of 11 square meters.
Before the renovation, the room was a bare, cluttered space that could barely accommodate the needs of the two sisters who owned it. Most of the space was taken up by a large mattress on the floor, and there was little to no storage for their belongings. So to transform it, Sharlene's mission was to input storage areas, add beds for two to four people, and lastly, make the space look lighter overall.
Here's a look at the bedroom before the makeover: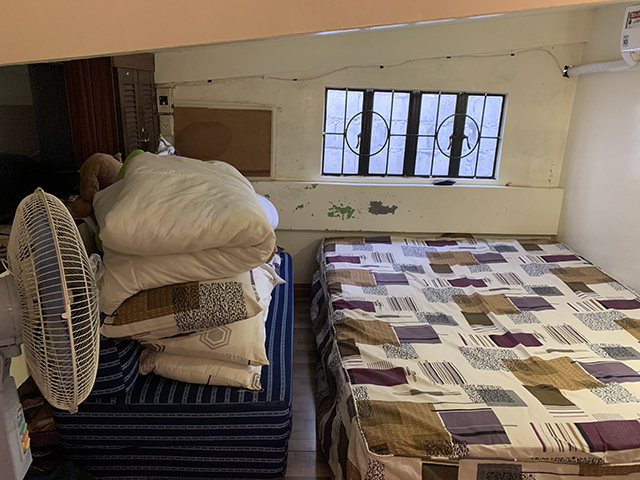 ADVERTISEMENT - CONTINUE READING BELOW
CONTINUE READING BELOW
Recommended Videos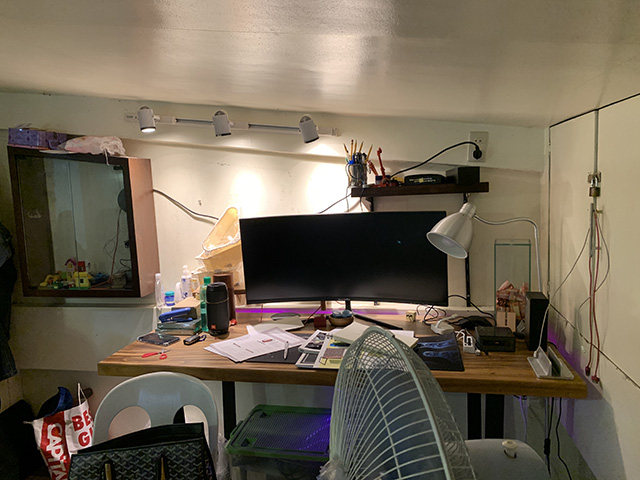 You might be wondering: If only two people will use the room, why would they need more than two beds? Well according to Sharlene, the sisters love having sleepovers with their cousins, and their parent also stay in the room, so it was one of her client's requests. They achieved this feat by choosing two single beds with pull outs, which they faced in opposite directions to maximize the space and give the girls some privacy.
ADVERTISEMENT - CONTINUE READING BELOW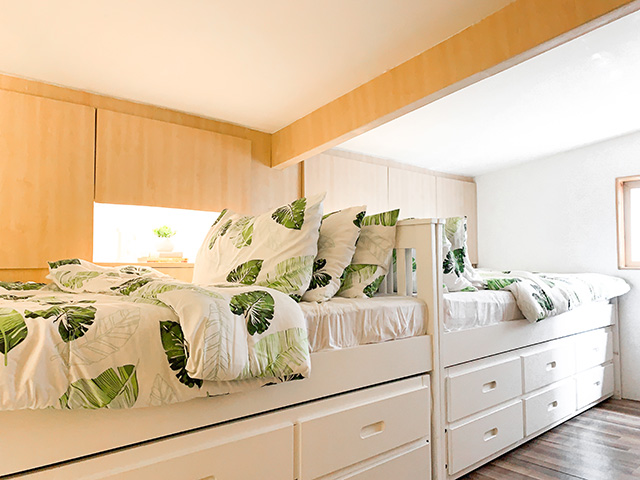 To address the need for storage, they added built-in storages in the negatives spaces below and above the beams. "This is an attic bedroom that's why the configuration of the ceiling and the walls are not on typical dimensions. The wall storage beside the beds have enough depth to store bigger items. We added a niche with an overhead LED striplight to act as a side table," the interior designer explains. 
ADVERTISEMENT - CONTINUE READING BELOW

The pegboard at the foot of the bed is actually a DIY by Sharlene's client. It serves as a cool accent to the blank wall and a cool way to display items that give the room a personal touch.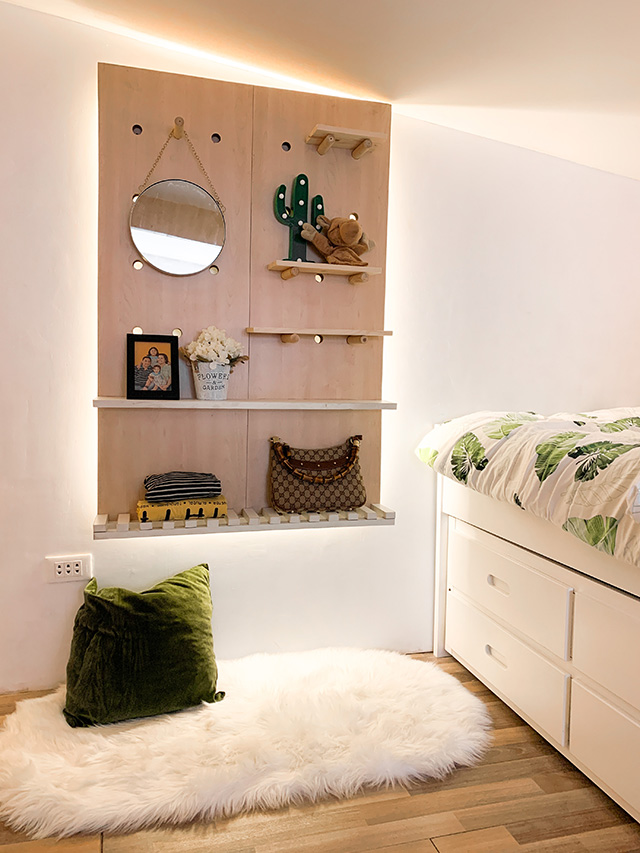 ADVERTISEMENT - CONTINUE READING BELOW
The other side of the room was turned into the sisters' entertainment wall. Compared to the setup before, there is now storage above and below the study desk (the ottomans, included) for office appliances and miscellaneous items. And to conceal any wires and the aircondtioner from plain view, they created aircon duct covers that can be lifted any time.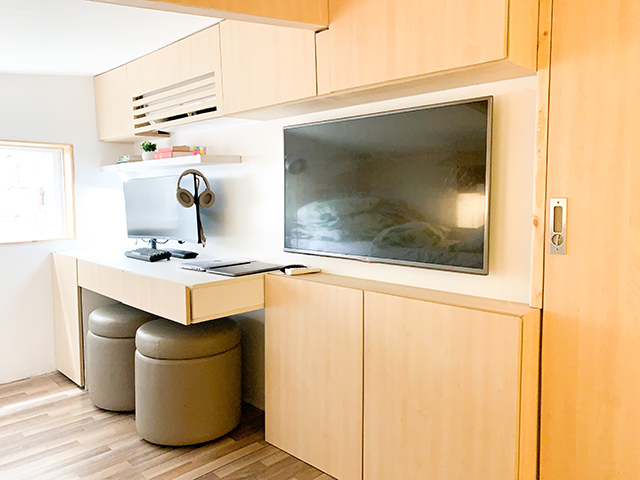 ADVERTISEMENT - CONTINUE READING BELOW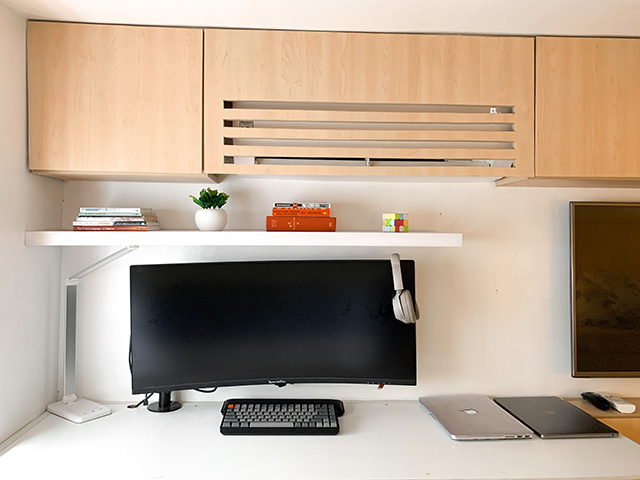 "Our goal is to have a simple, light and neutral design so that our client's children can personalize their spaces in the future," adds Sharlene. Choosing for a Scandinavian theme helped with the cause and made the bedroom look as spacious as possible despite the small space available.
ADVERTISEMENT - CONTINUE READING BELOW
More on Realliving.com.ph
Load More Stories