Makeovers
4 Must-See Dining Area Makeovers
Create a pretty and functional space with a fresh coat of paint, a new set of chairs, and a couple of design solutions Photography: Miguel Nacianceno (Main Photo)
When we have visitors at home, we usually ask if they've already eaten or if they would like to have cold drinks. While these treats are sometimes enjoyed in the living area, we make it a point to invite them in the dining room too as it's the special part of the house where we bond with friends and family over food.
Aside from making sure that the table is free from condiments and other clutter, this area can make use of a few upgrades every now and then. If you're thinking of sprucing up this part of the home, you can do so by updating the tablecloth, the table runner, and even your centerpiece. Those who have budget to spare can also get a new set of lights to brighten up the area. However, if you're ready to take things to the next level, you can achieve an inviting space where guests can feel at home with these ideas inspired by Real Makeovers: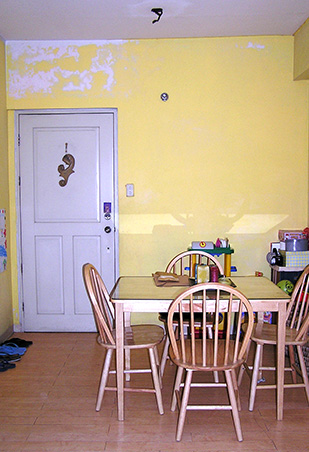 Choose a bold hue and invest in new lights
What better way to enjoy home-cooked meals than in a bright and cheerful space? Create a homey ambiance by opting for a paint job that can liven up your walls. For this makeover, interior designer Meigan Tan chose Fuchsia to transform the space. It worked well as an accent wall when paired with white and wooden details. The new pendant light also helped improve the space.
Photos by Miguel Nacianceno.
Click here to see the complete makeover.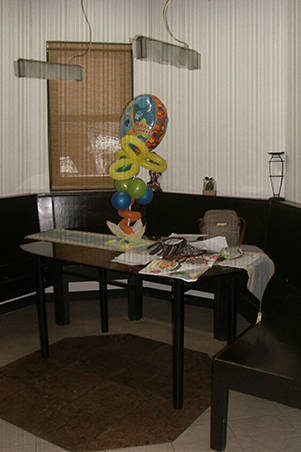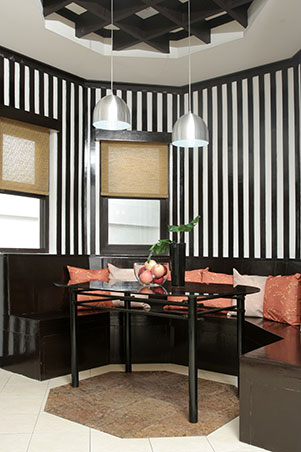 Work with smart solutions that don't require too much work
Instead of tearing down the walls in this home, interior designer Michelle Dumlao-Pastoral decided to install wooden strips to separate the dining area from the rest of the space. If you're living in a compact home and a full-blown renovation is not part of your plans, you can get creative with how you can separate the different areas. You can consider using a shelf as divider—it can provide extra storage for you as well, or opt for curtains and DIY pieces.
Photos by Miguel Nacianceno.
Click here to see the complete makeover.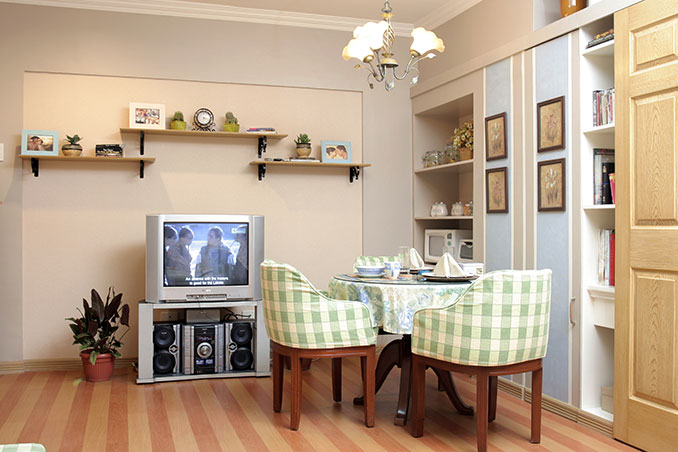 Reupholster the chairs
Depending on the set that you currently have, you can give your dining area a new look by working on the chairs. Those with wooden pieces can ask a carpenter to give your chairs a few coats of varnish. If you're experimenting with a playful look, you can paint your seating pieces in different hues.
For this makeover, interior designer Hannah Acab-Faustino had the chairs reupholstered with a plaid-print fabric to achieve a country-inspired look. This is also something that you can do if you have a certain theme in mind. Don't forget to consult with a professional to avoid mistakes and save on costs.
Photos by Miguel Nacianceno.
Click here to see the complete makeover.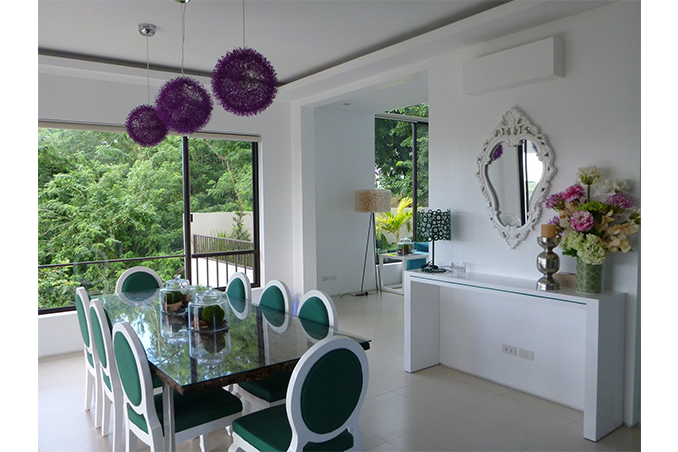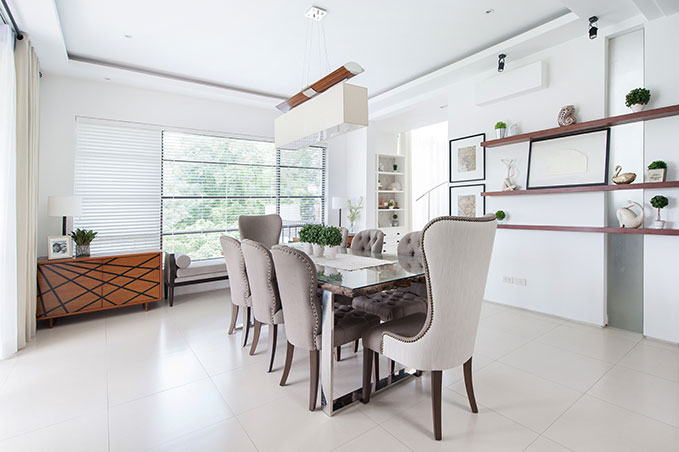 Go for a complete overhaul
If you've saved up enough budget to transform a space, you can go all out on the color scheme and furniture pieces. In this home in Laguna, interior designer Jean Suzanne Sy replaced the lighting fixture and set of chairs to suit the home's overall look and feel.
For a touch of elegance, you may also invest in upholstered chairs with tufted detail. Complete the sophisticated look by choosing colors like beige, taupe, and gray. Throw in a couple of wooden elements and details to add warmth to the area.
Photos by Marc Jao.
Click here to see the complete makeover.
Are you ready to win your own free makeover? If you have been residing in your current residence (whether owned or leased) for at least two (2) years within Metro Manila, and the provinces ofAntipolo, Cavite, Laguna, Batangas, or Bulacan, then you are qualified to join this year's Ultimate Makeover Contest!
Send us your entries with the following information: Full name, birthdate, occupation, contact numbers (2 current numbers, mobile or landline), and your complete home address. Make sure you answer this question in 50 words or less: Why does your space deserve an Ultimate Makeover? Don't forget to include at least three clear photos of the areas that need a makeover. E-mail your entries to reallivingmakeovers[at]gmail.com. More details will be announced soon.
More on Realliving.com.ph
4 Areas to Prioritize for a Makeover
Load More Stories
---