Wellness
How to Calm Your Mind and Soothe Yourself When You're Feeling Anxious
Breathe. It's not easy to deal with anxiety, especially during trying times. With COVID-19 upending routines, threatening jobs, and hurting many lives, one can't help but feel helpless and worried about an uncertain future. The current situation is taking a mental toll on everyone, which why it's important to know what to do to address your personal anxieties.
It helps immensely to identify an anxiety attack once it begins. Knowing the signs — feelings of restlessness and nervousness, increased heartrate, rapid breathing, sweating, tummy aches — at least gives you a certain amount of control over the symptoms. Once you know what's going on, you can try any of these exercises:
Breathe in, belly out. Breathe in belly in.
Slow and deliberate breathing through your diaphragm activates your vagus nerve, which, among other important functions, signals your body to calm down. Do this until you feel your heartrate slow down, and your breathing even out.
Tapping
Tapping is a self-soothing technique known to help lower anxiety. There is a sequence to it, but it mostly involves touching your face, something that isn't recommended due to the current situation. What you can do, however, is to give yourself a light hug and tap your upper arms. This simple exercise allows you to reassure yourself while grounding you to the present.
5-4-3-2-1 Coping Technique
The 5-4-3-2-1 Coping Technique is a means of grounding yourself whenever you feel anxiety taking over. As you breathe slowly through your diaphragm, try to:
Identify five things you can see.
Identify four things you can touch. (Reach out for them, if you can.)
Identify three things you can hear.
Identify two things you can smell.
Identify one thing you can taste.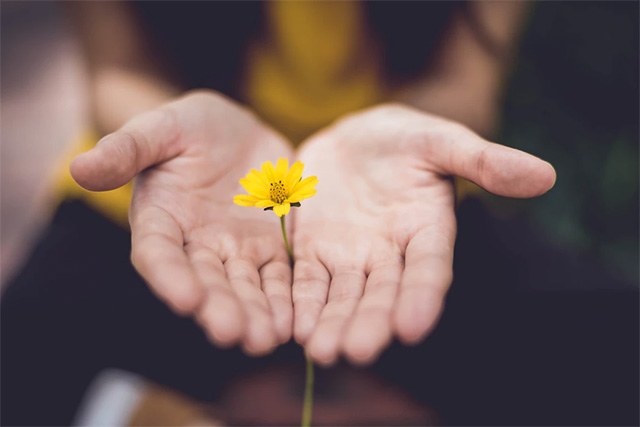 ADVERTISEMENT - CONTINUE READING BELOW
Anxiety is an physically-impeding worry, and while there is reason to really worry during a pandemic, too much of it can be immensely counter-productive. Now more than ever, it's important to take things moment by moment and to be present — if you've done all that you can do, then your mind also needs to rest.
A Harvard Business Review article says that what the world is feeling now is collective grief. In the feature, author and LAPD Specialist Reserve for traumatic events David Kessler says, "The loss of normalcy; the fear of economic toll; the loss of connection. This is hitting us and we're grieving. Collectively. We are not used to this kind of collective grief in the air."
He then talks about anticipatory grief, which is, in its essence, is anxiety. "Our mind begins to show us images… We see the worst scenarios. That's our minds being protective. Our goal is not to ignore those images or to try to make them go away — your mind won't let you do that and it can be painful to try and force it. The goal is to find balance in the things you're thinking.
"To calm yourself, you want to come into the present… Realize that in the present moment, nothing you've anticipated has happened. In this moment, you're okay."
Sources: Healthline, Harper's Bazaar, University of Rochester Medical Center, Harvard Business Review
More on Realliving.com.ph
Load More Stories