Wellness
Hiraya Wellness Resort and Ecopark is a Safe Space You'll Keep Coming Back To
A hidden paradise in the North, this gem of a place promotes health and wellness while advocating for the preservation of our environment Photography: courtesy of Hiraya Wellness Resort and Ecopark
By now, we're sure you've done your own form of revenge travel. Whether it's visiting a daytrip favorite, finally booking a trip you've postponed for two years, or scheduling a reunion with friends—one way or another, we've made the most of the opportunity to step outside the house.
ALSO READ:
GOOD NEWS: Batanes Has Reopened to Tourists
Enjoy a Well-Deserved Family Getaway at This Modern Kubo in Pampanga
What You Need to Prepare If You Want to Visit Sagada
While it's comforting to go back to the activities we've enjoyed pre-pandemic (with safety protocols in place, of course), have you ever considered going to a place where you can do more than just soak up some sun and embrace the outdoors? At Hiraya Wellness Resort and Ecopark, you're in for an enriching experience as you'll be able to unwind, commune with nature, and partake in different activities that are guaranteed to take your mind off your worries.
ADVERTISEMENT - CONTINUE READING BELOW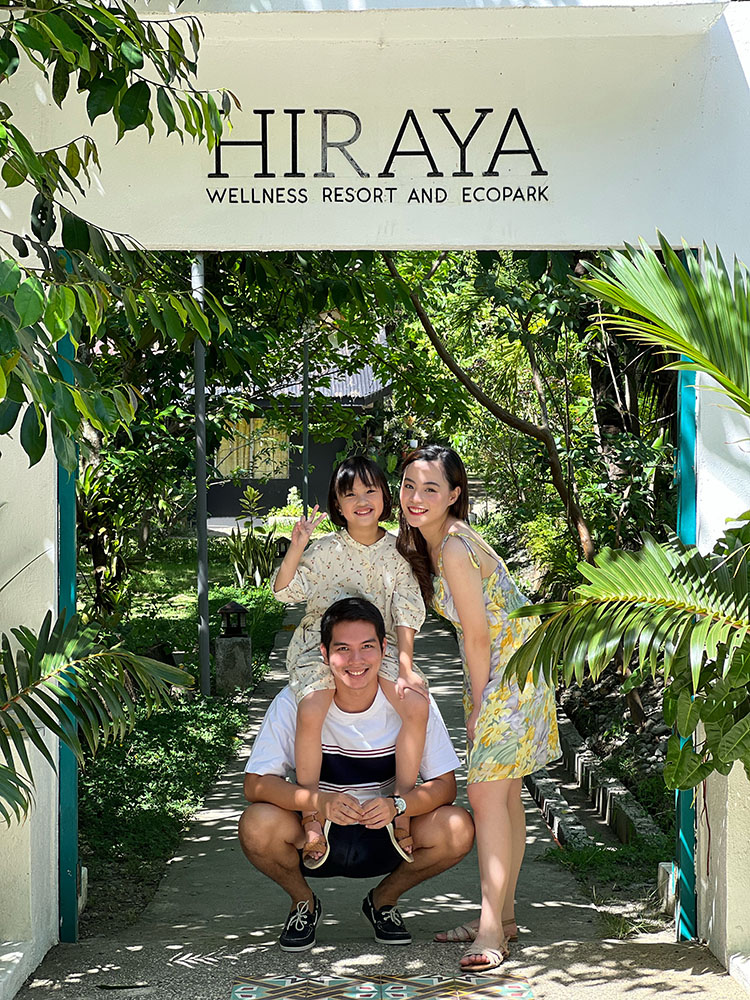 Conveniently located along a highway in Aguilar, Pangasinan, Hiraya is both a hideaway and a gateway. It's a retreat where you can unplug and forget the daily grind, and at the same time, it opens up a doorway to a multisensory experience you'll keep coming back to.
From a family farm to a wellness resort
Hiraya stands on a 56-hectare property, six hectares have been developed. Formally launched in November 2020, at the height of the pandemic, the resort is a dream 10 years in the making. "It began as a family farm, a place our family visits during weekends. Gradually, we planted different species of plants and trees in addition to the century-old trees already found in the property," shares Golda Zamuco, the lawyer and entrepreneur behind Hiraya.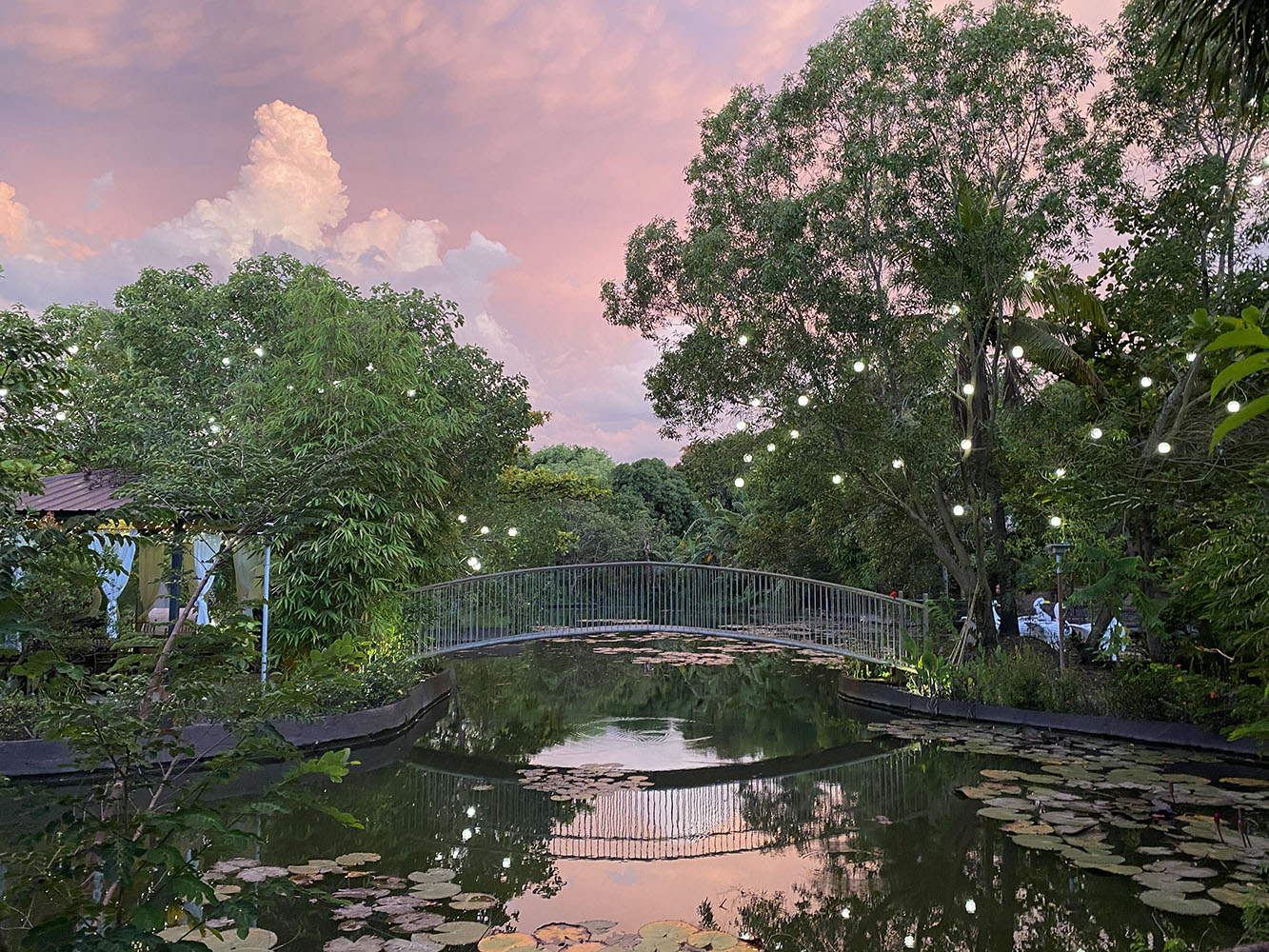 ADVERTISEMENT - CONTINUE READING BELOW
Golda's mother and aunts also planted Cadamba trees in different areas of the resort to provide shade. The first structure they built was a bahay kubo, followed by the Bahay na Puti (White House), the pool in front of it, and the Kalinaw Lagoon. It was in 2017 when the entire property was unified under one theme with Golda at the helm. "With the strengthened and sealed mission of creating a sanctuary where people can relax and rejuvenate with nature," she says.
READ: This Family-Owned Farm in Batangas Looks Straight Out of a Fairy Tale
Given the size of the property, it took some time to transform it into what Hiraya is today. While there are already facilities and accommodations in place, the owner reveals that it is still a work in progress. Fueled by their desire to provide visitors the best experience, they have identified development phases for the resort which include coming up with a farm-to-table dining experience and offering holistic wellness services in the future.
ADVERTISEMENT - CONTINUE READING BELOW
For now, Hiraya takes pride in the current resort services they offer guests, which Golda says were inspired by their own travels in the Philippines and around the world.
A safe space where you can tune out the noise of the city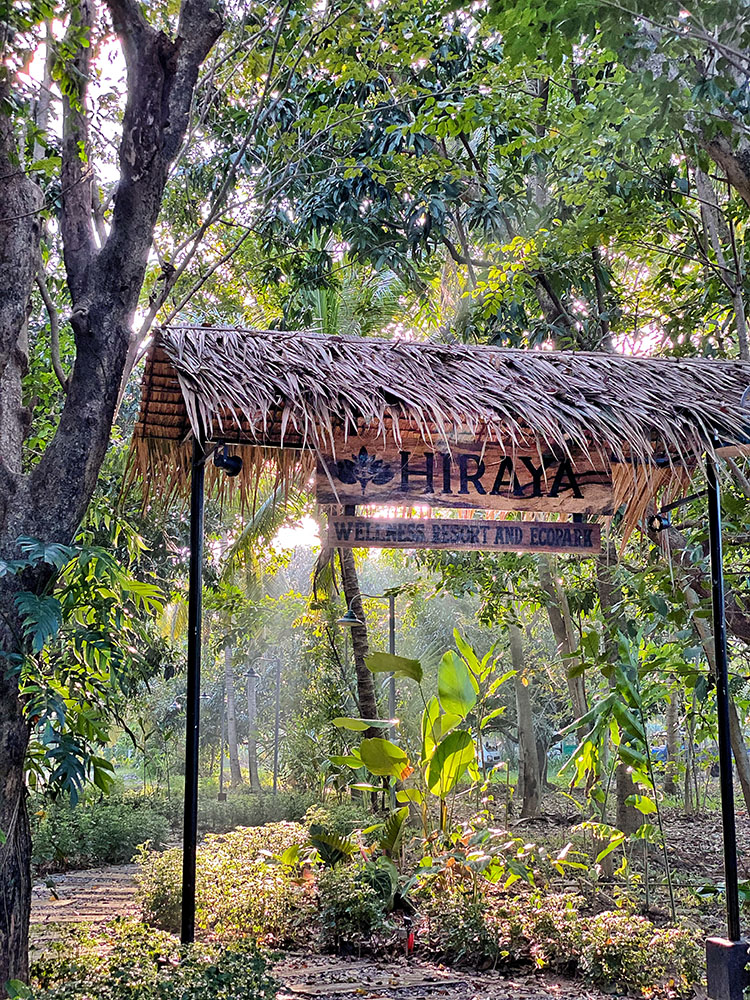 ADVERTISEMENT - CONTINUE READING BELOW
The moment you enter Hiraya, you'll immediately feel at home, like you've been transported into a safe space and a weight has been lifted off your shoulders. Here, there are no manicured lawns and perfectly arranged plants to greet you. What will welcome you is nature in its purest form, as if the greenery is giving you a warm embrace.
READ: A Small Farm in Bulacan Becomes a Family's Safe Haven During the Pandemic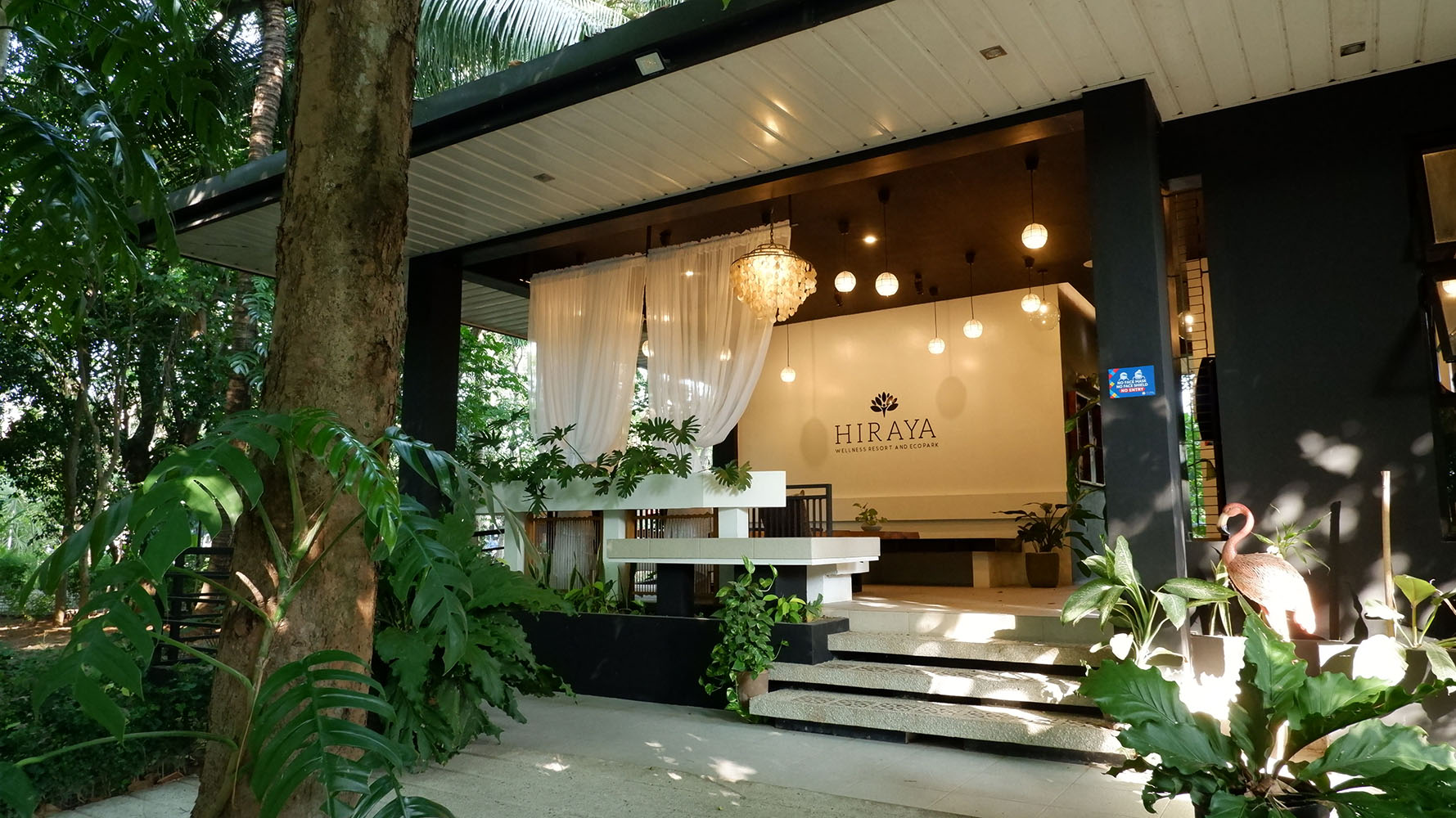 ADVERTISEMENT - CONTINUE READING BELOW
"We want guests to feel the soul of the place, the perfection in each imperfection and the love and story in each area that the guests walk into," says Golda. The design inspiration is Filipino, with the owners opting to showcase Filipino materials and artistry. Each accommodation is well-thought-out and completed with proudly Pinoy items. As cliché as it may sound, it's like a home away from home. Each space exudes warmth and Filipino hospitality, making sure your stay will be as rejuvenating as possible.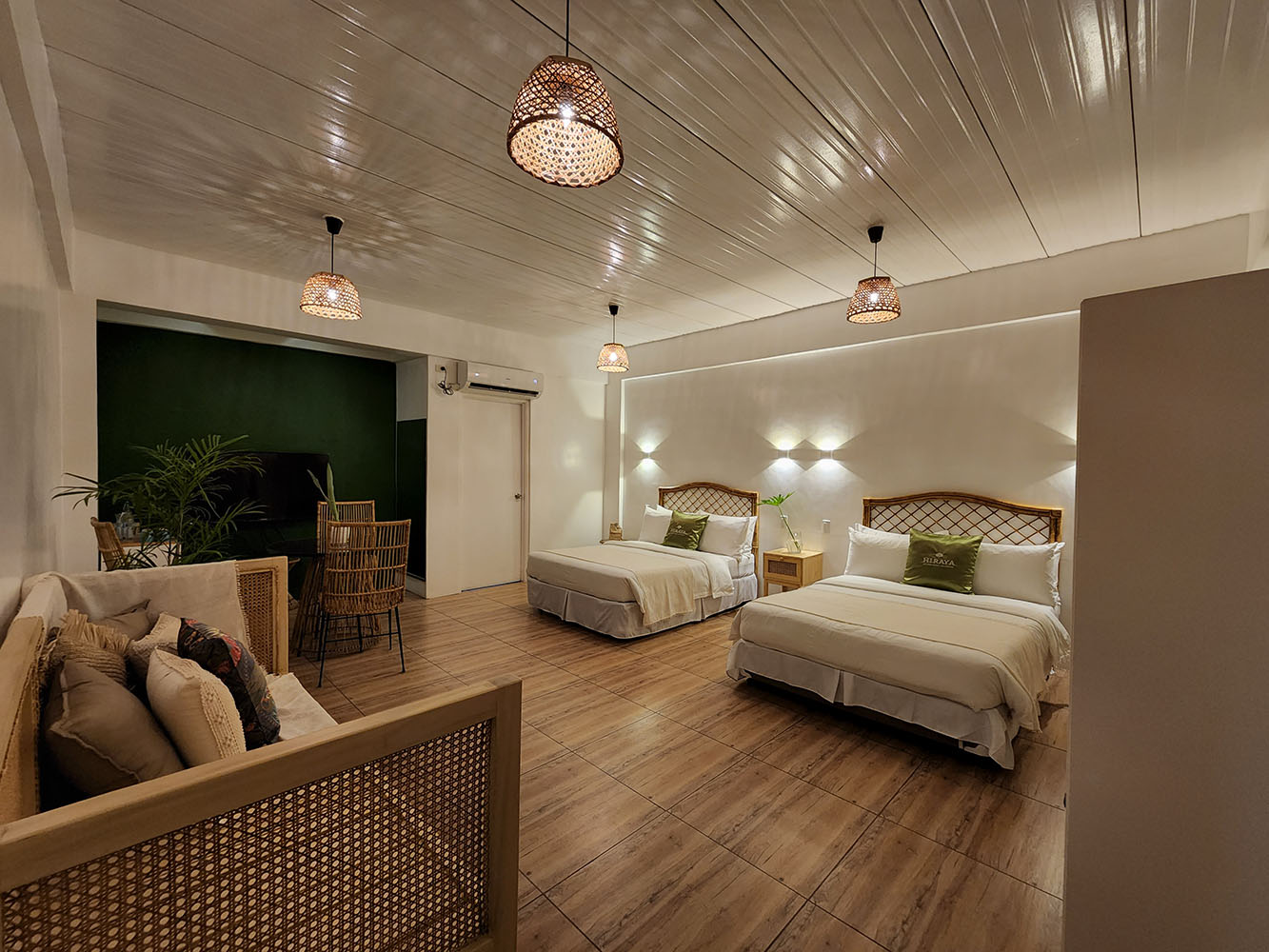 ADVERTISEMENT - CONTINUE READING BELOW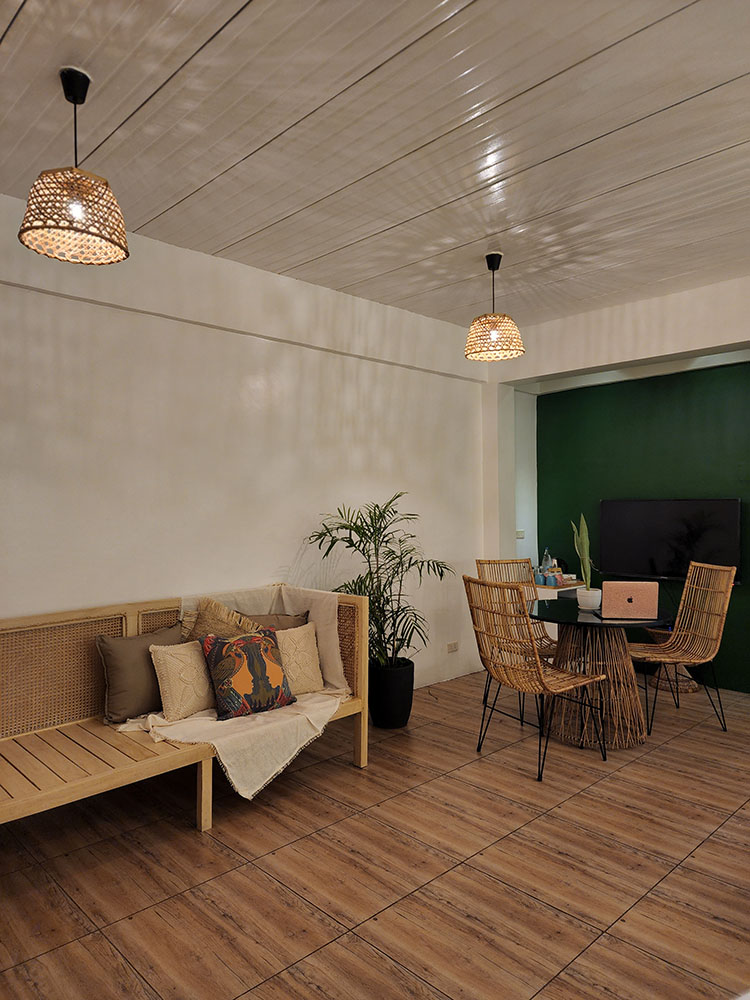 The Bahay na Puti is the resort's first and biggest villa which showcases a modern Filipino look. Simple and easy on the eyes, it features a neutral palette of whites, grays, and earth colors. "The Filipino touches include locally made rattan pieces by Kyew Furniture Pangasinan and other items by Manaoag Pangasinan, a chandelier made of capiz shells, and inabel bed runners, to name a few. We also added pops of color through The Olive Tree's art throw pillows. We also used Machuca tiles and nipa for that traditional Filipino look," explains Golda.
ADVERTISEMENT - CONTINUE READING BELOW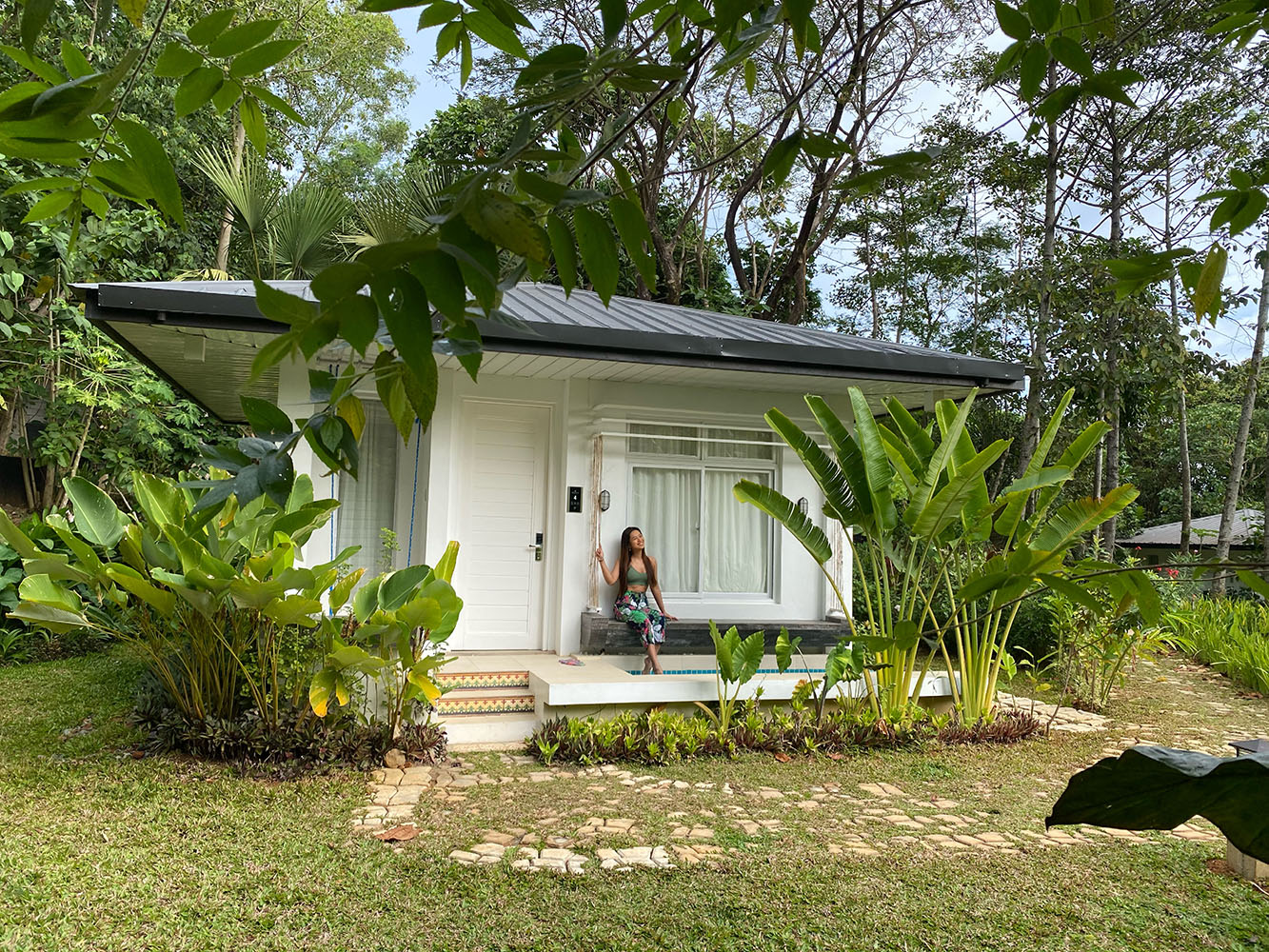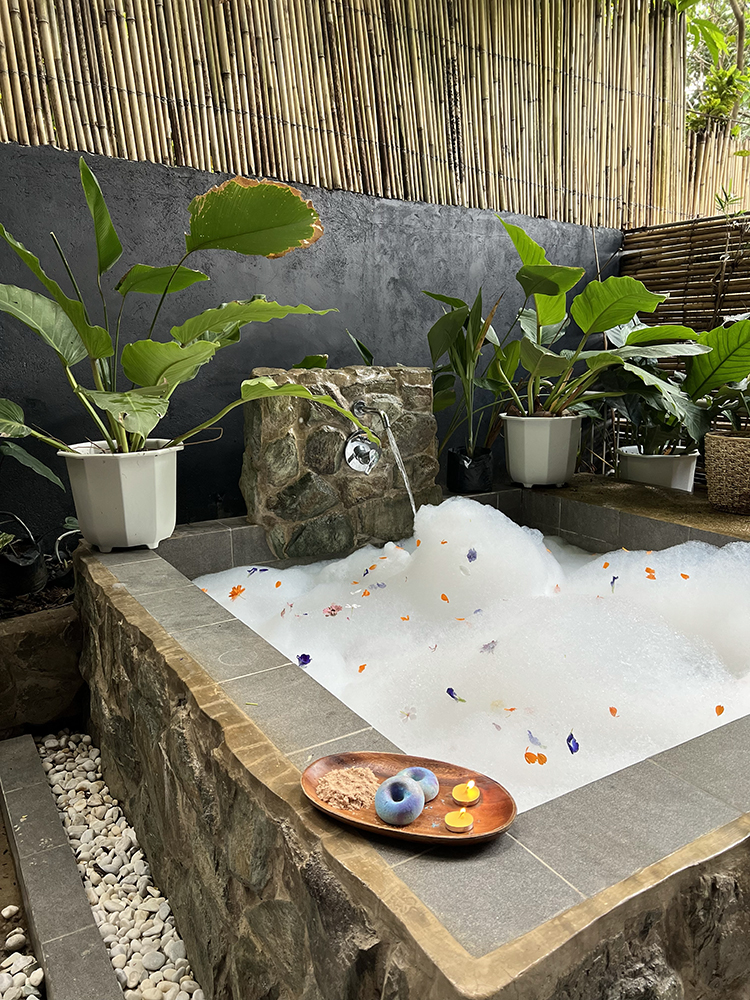 ADVERTISEMENT - CONTINUE READING BELOW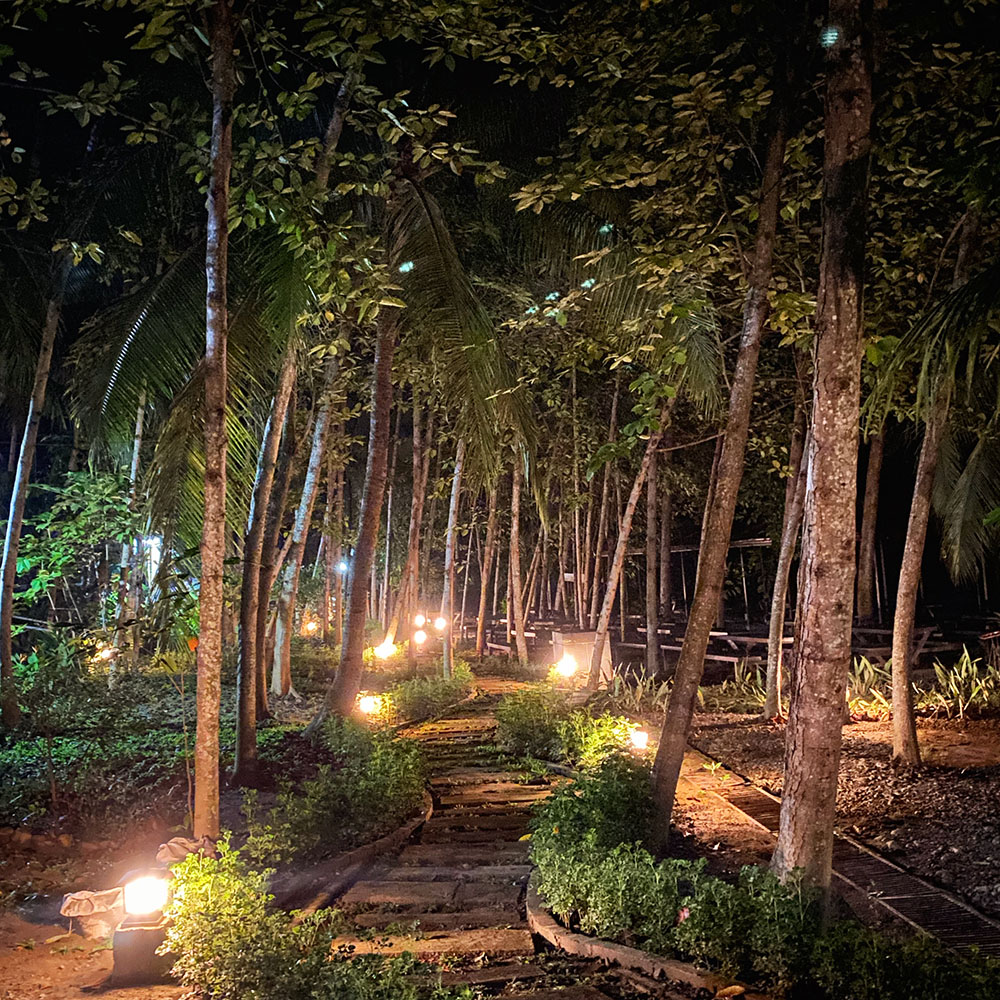 Since the Bahay na Puti is the biggest accommodation, it's ideal for big families and large groups. Meanwhile, the Luxury Villas can accommodate couples and small families. "At night, we want to make the place look dreamy. Each luxury villa is designed to look like individual lanterns. The pathways are also lit in such a way that they look mystical at night," she adds.
ADVERTISEMENT - CONTINUE READING BELOW
READ: This Lettuce Farm Became the Family's Only Source of Income During the Quarantine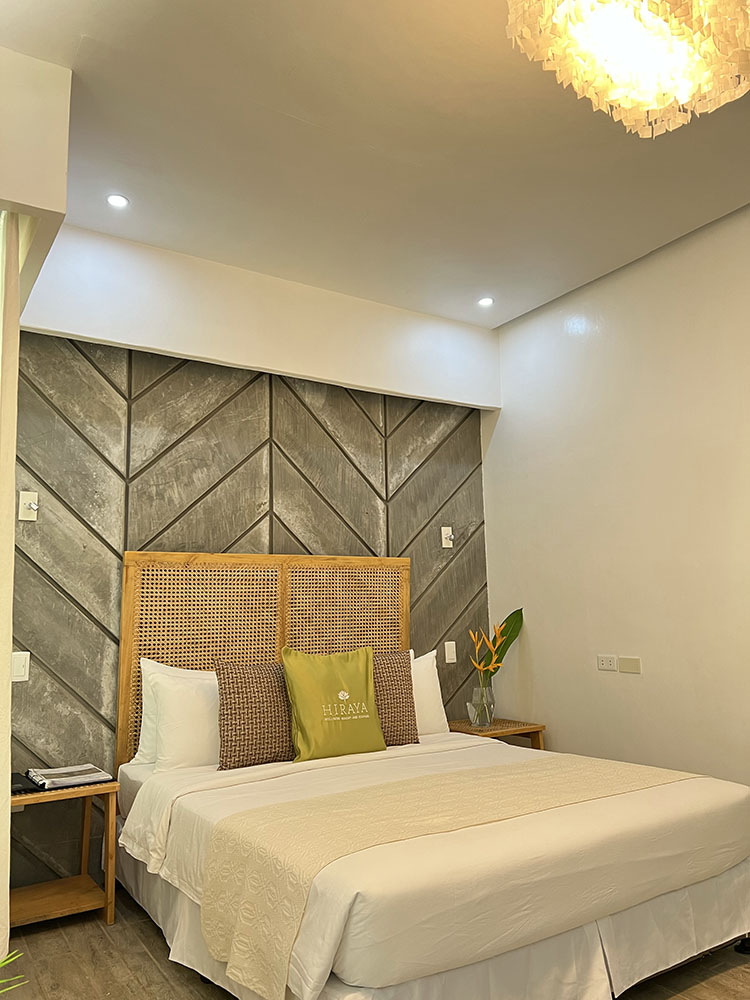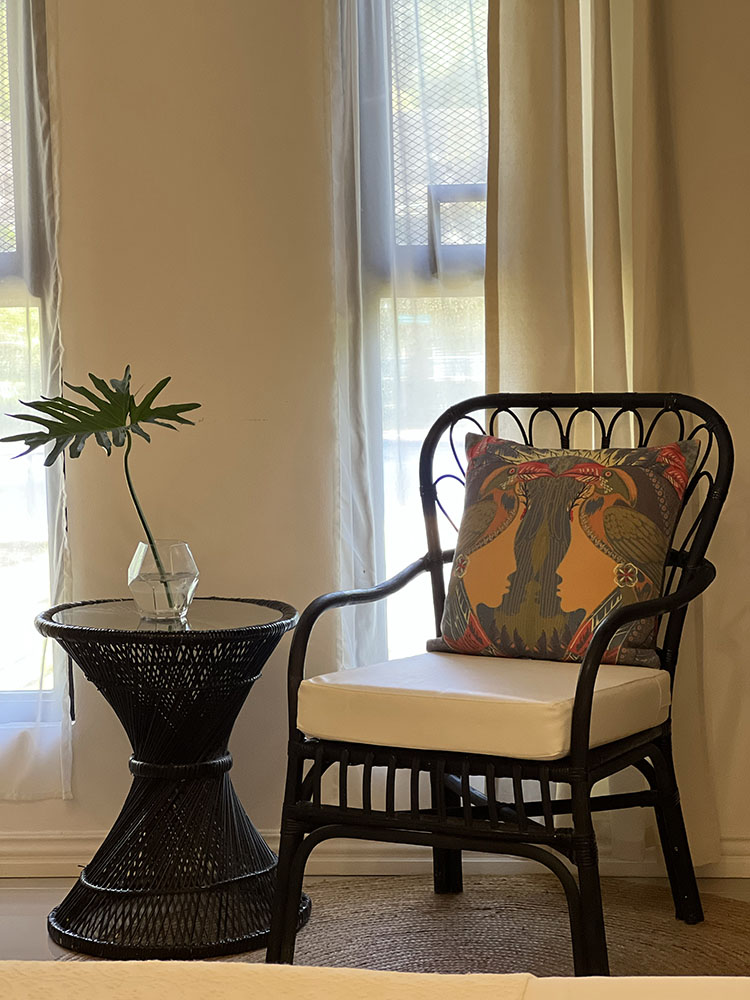 ADVERTISEMENT - CONTINUE READING BELOW
Aside from the Bahay na Puti and the Luxury Villas, guests can also book a room at the Paraluman Family Lodge, a building with eight large rooms measuring around 28sqm to 32sqm. According to Golda, the Paraluman Lodge features a "rough finish" and a black façade. Despite experimenting with the exterior, the interiors remain true to their vision of highlighting Filipino design.
A plethora of activities that aim to engage the senses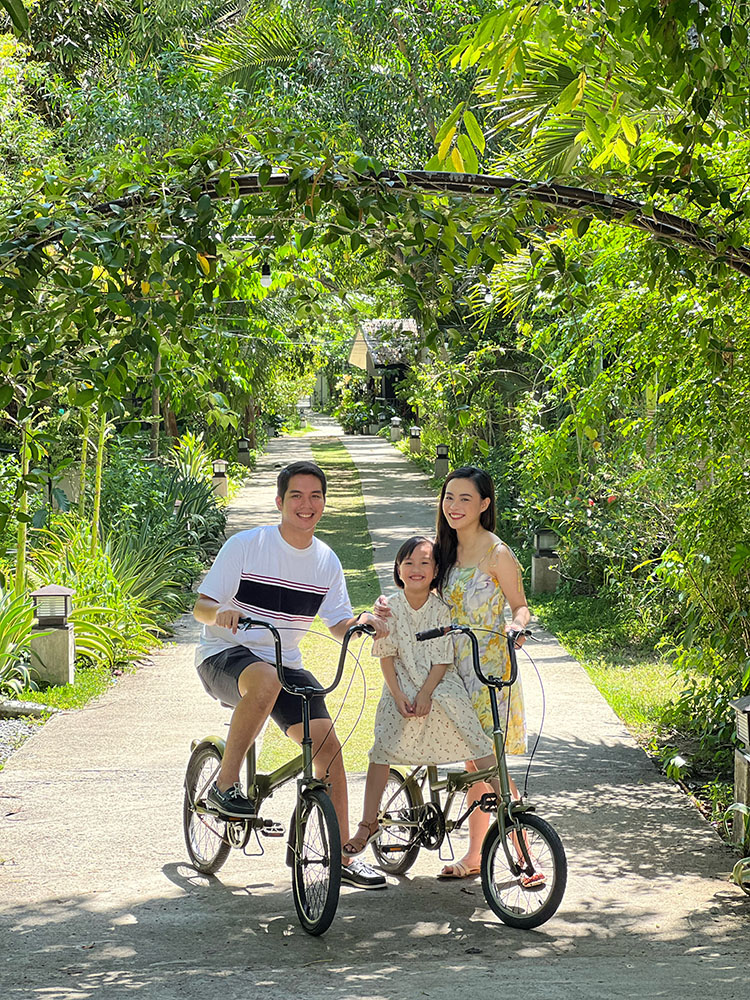 ADVERTISEMENT - CONTINUE READING BELOW
What makes your stay at Hiraya worthwhile? Yes, you can catch up on sleep or read a book you brought with you, but you can also take advantage of the complimentary activities offered to guests. From bamboo rafting and biking, to light trekking and enjoying a bonfire and s'mores at night—you'll never run out of must-dos to take pleasure in.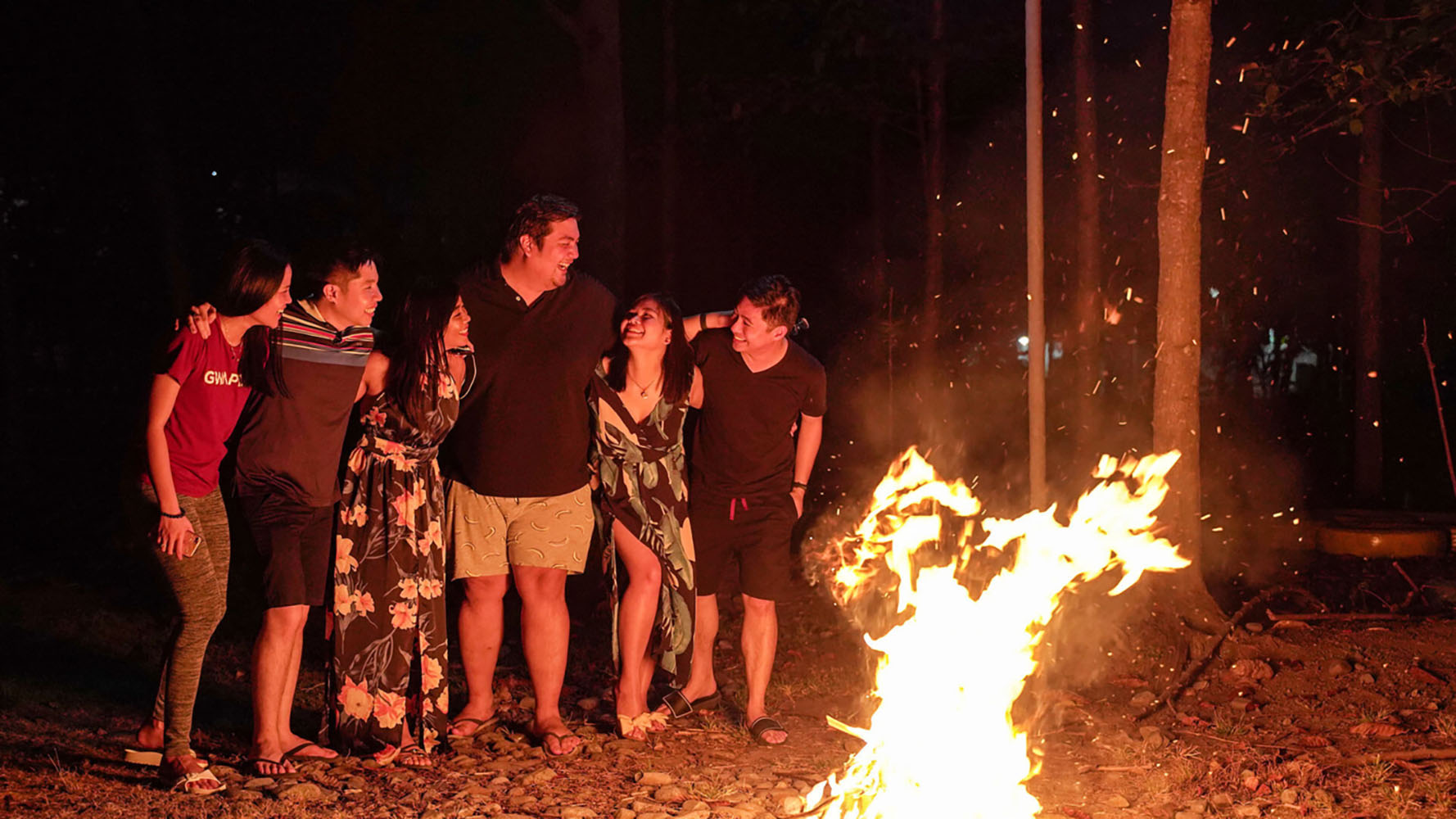 ADVERTISEMENT - CONTINUE READING BELOW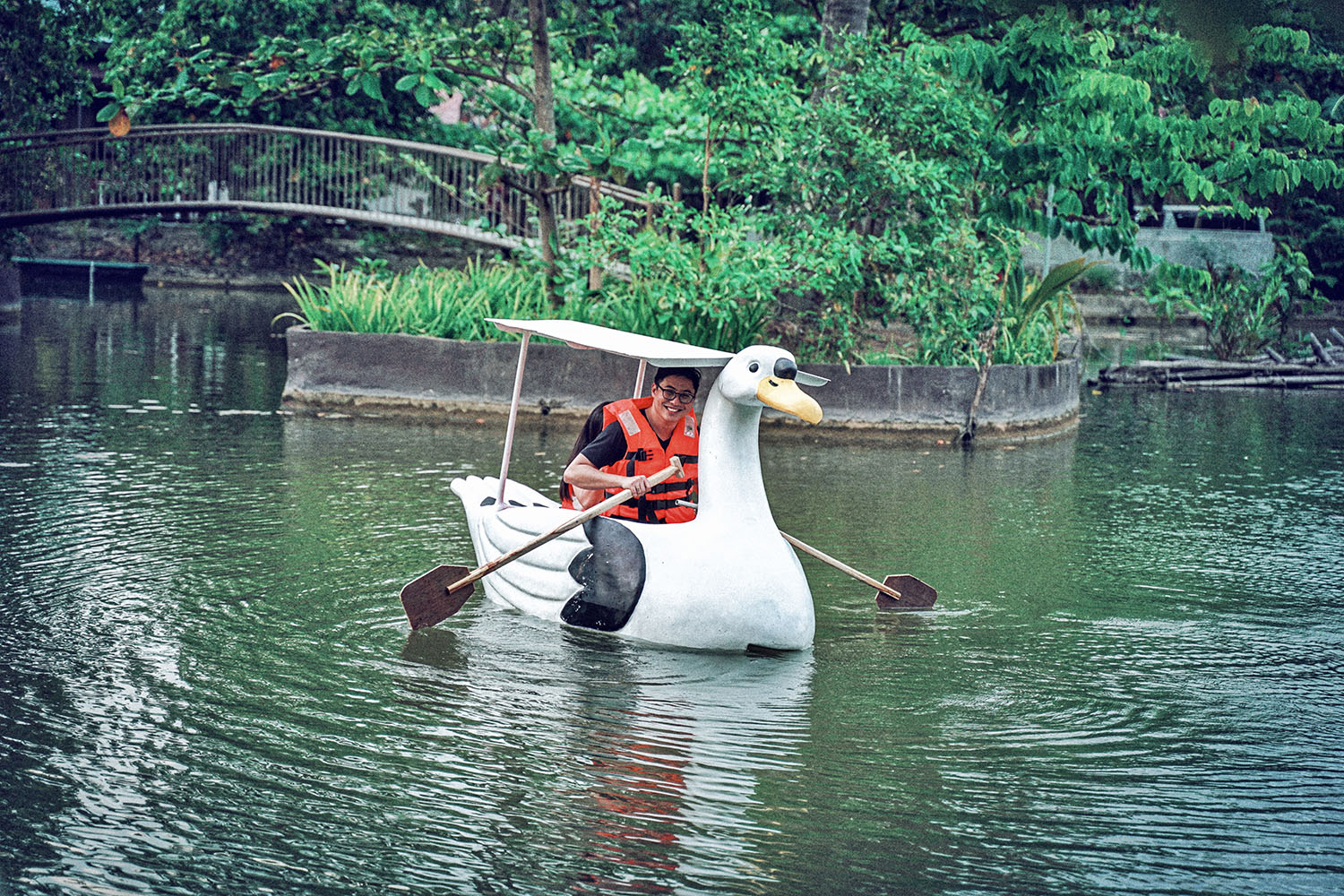 READ: How to Get Rest When You're Always Feeling Restless
In addition to these complimentary activities, there are also seasonal complimentary ones such as tea alchemy, meditation, yoga, and outdoor fitness sessions awaiting guests. Whether you're into adventure, mindfulness, or both, you'll find something to do to help you make the most of your stay. Hiraya also offers paid activities to its visitors should they want to participate in pizza making, fishing, and karaoke.
ADVERTISEMENT - CONTINUE READING BELOW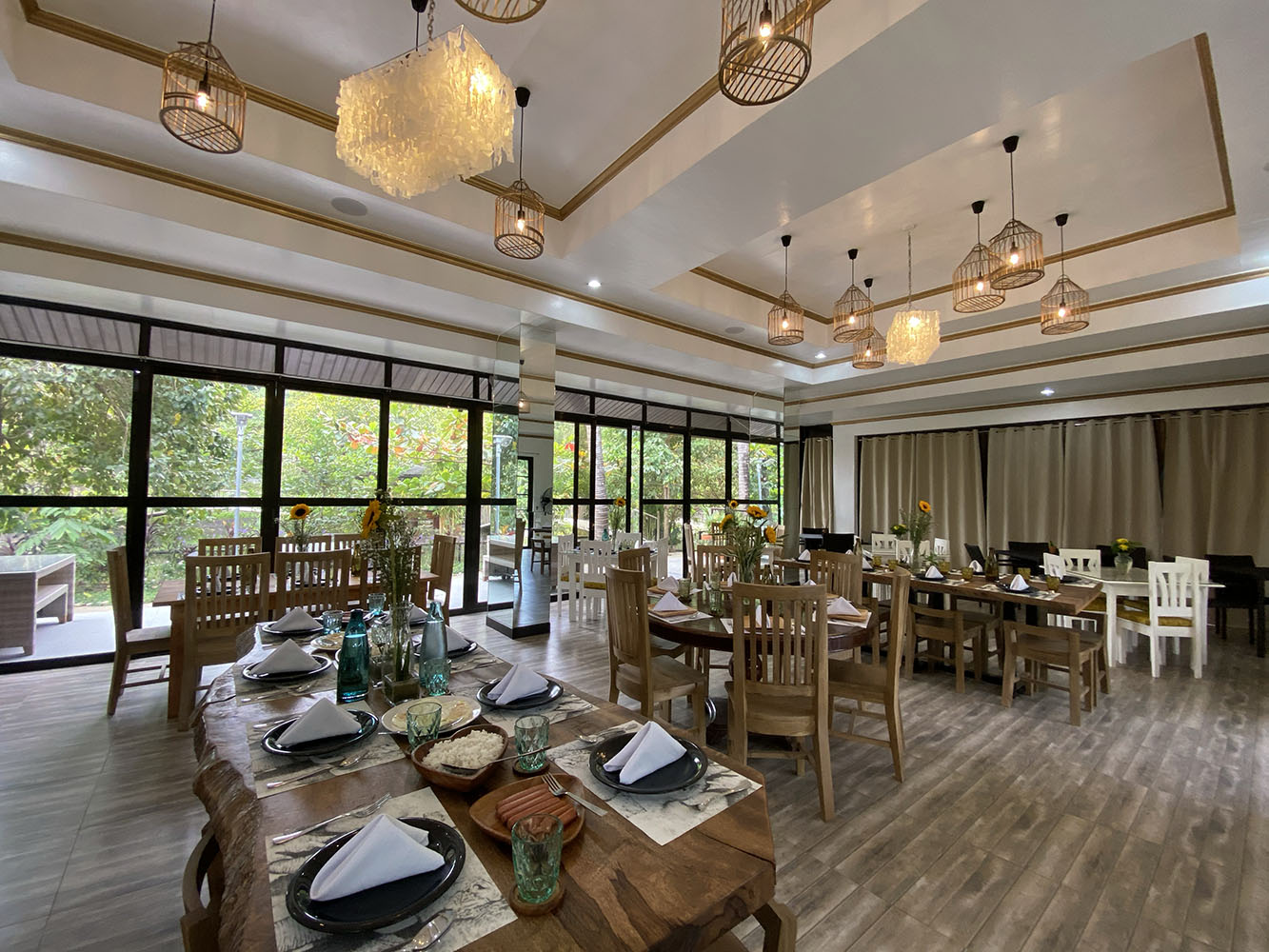 Of course, what else can make a stay even more memorable but good food? Within Hiraya are two food stops that guests should visit: Tio Berto Filipino Grill and Ala Café and Resto. Named after the patriarch of the Hiraya founders, Tio Berto serves delectable Filipino cuisine with a twist and handmade pizzas. Meanwhile, Ala offers their own take on beloved comfort food from different refreshments to cookies.
ADVERTISEMENT - CONTINUE READING BELOW
"Visitors can dine without checking in. However, they can only visit the common areas. The accommodation areas are exclusive for our guests," says Golda.
Not your ordinary resort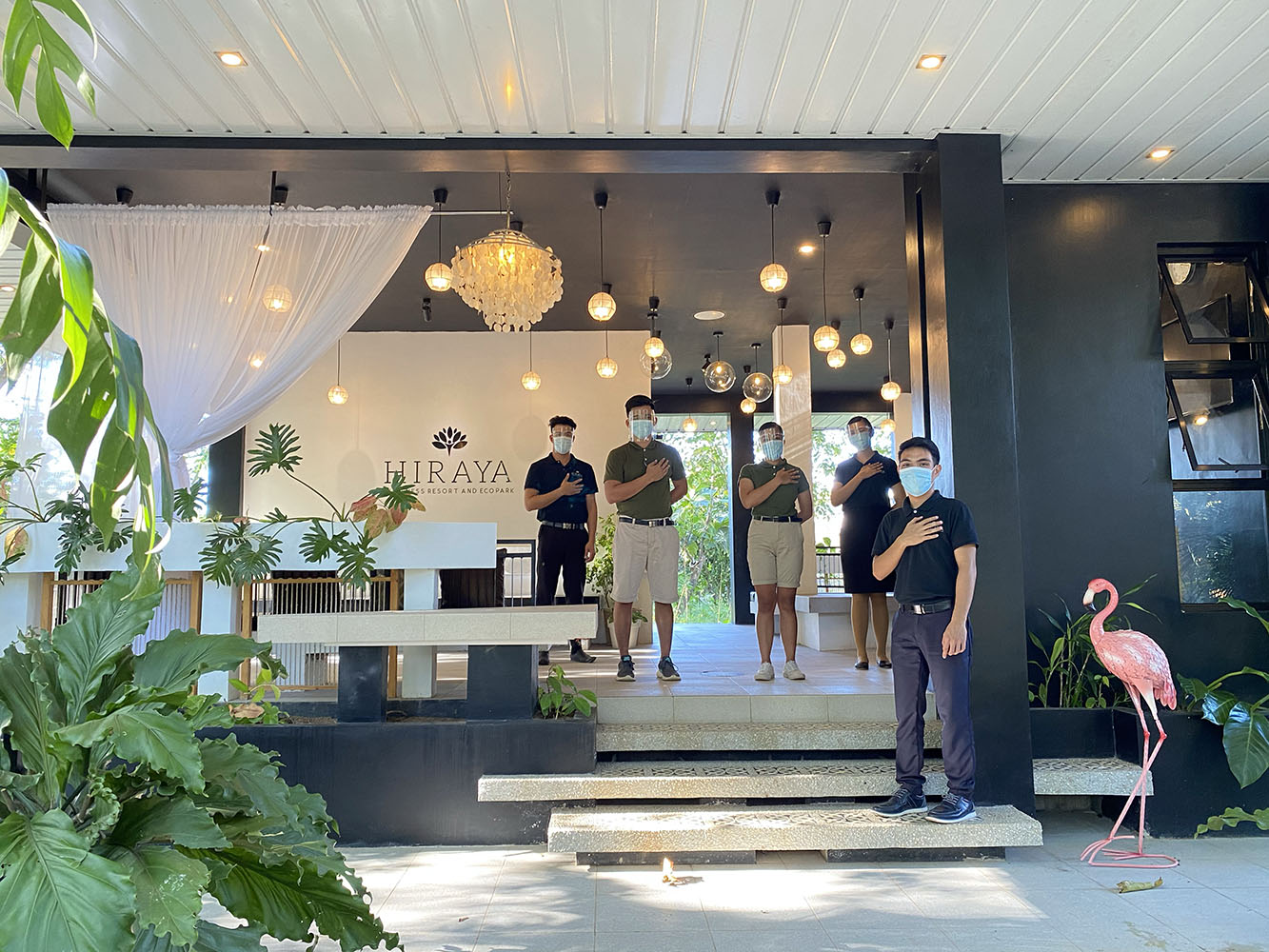 It's one thing to visit a resort to unwind and another to relax and help others while doing so. According to Golda, Hiraya was built not just to bring families together, but to provide livelihood to the community as well. "We want to give livelihood to the locals, particularly those belonging to the hospitality industry so that they have the option of staying and working in Pangasinan. We also want to contribute to creating a livable town where people don't have to go to the city to have decent jobs," she explains.
ADVERTISEMENT - CONTINUE READING BELOW
READ: A Charming Mini Resort in Antipolo City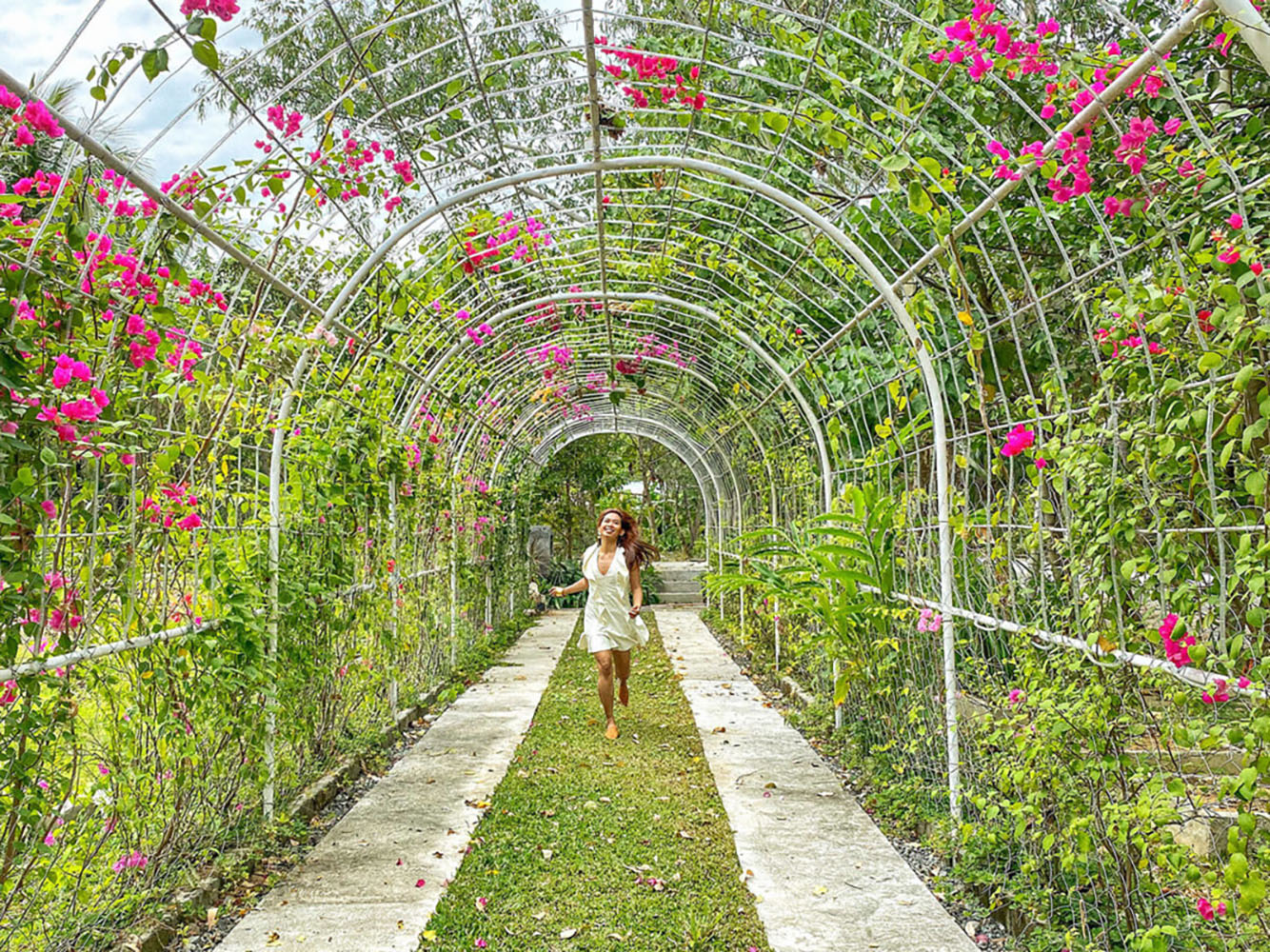 In addition to helping members of the community have a stable source of income, Golda has envisioned Hiraya to be part of a bigger picture that will benefit the province of Pangasinan. She says that it's part of their dream to put the municipality of Aguilar on the tourism map. "Pangasinan is such an underrated province. We wanted something that can be called the pride of the province. We want our employees as well as the people of Aguilar to have something to be proud of in such a way that when you think of Pangasinan, people will think of Aguilar and Hiraya," the owner expounds.
ADVERTISEMENT - CONTINUE READING BELOW
Aside from helping their province in their own little way, the owners also want to support local and sustainable businesses. "Hiraya's goal is to support and showcase local businesses by carrying them in the resort and integrating their products with Hiraya's food and services," Golda explains.
READ: Greener Is Better: The Best Zero-Waste Shops in Manila
Among the local brands the resort uses include Tsaa Laya, Habilin, Human Nature, Dagupan Deli, and Spew. Habilin's edible straws are used as an alternative to plastic straws while Human Nature's wide range of products are included as room amenities. Just like how the resort is a work in progress, the owners are also in the process of partnering with more brands to ensure the delightful experience of guests.
More than just a vacation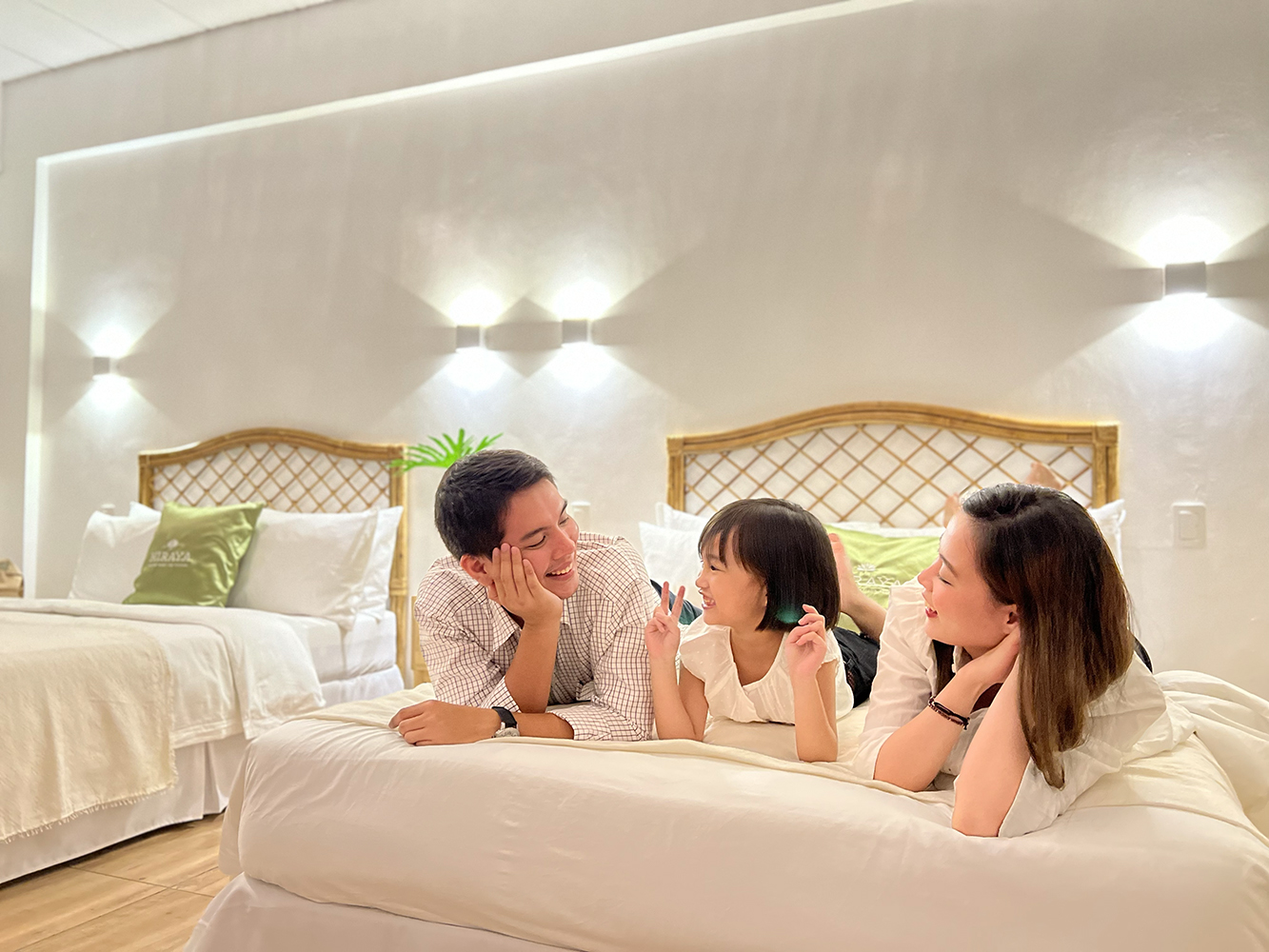 ADVERTISEMENT - CONTINUE READING BELOW
What makes a trip worth it? We can always savor time spent away from work in the company of friends and family, but you can make it more fruitful by making sure it nourishes your mind and body, too. These days, practicing self-care is not just a trend, it's a must.
"We're all so used to being in a fast-paced life, or chasing so many things, of being connected 24/7," says Golda. "Taking a hard pause and nurturing oneself from time to time is a necessity," she adds.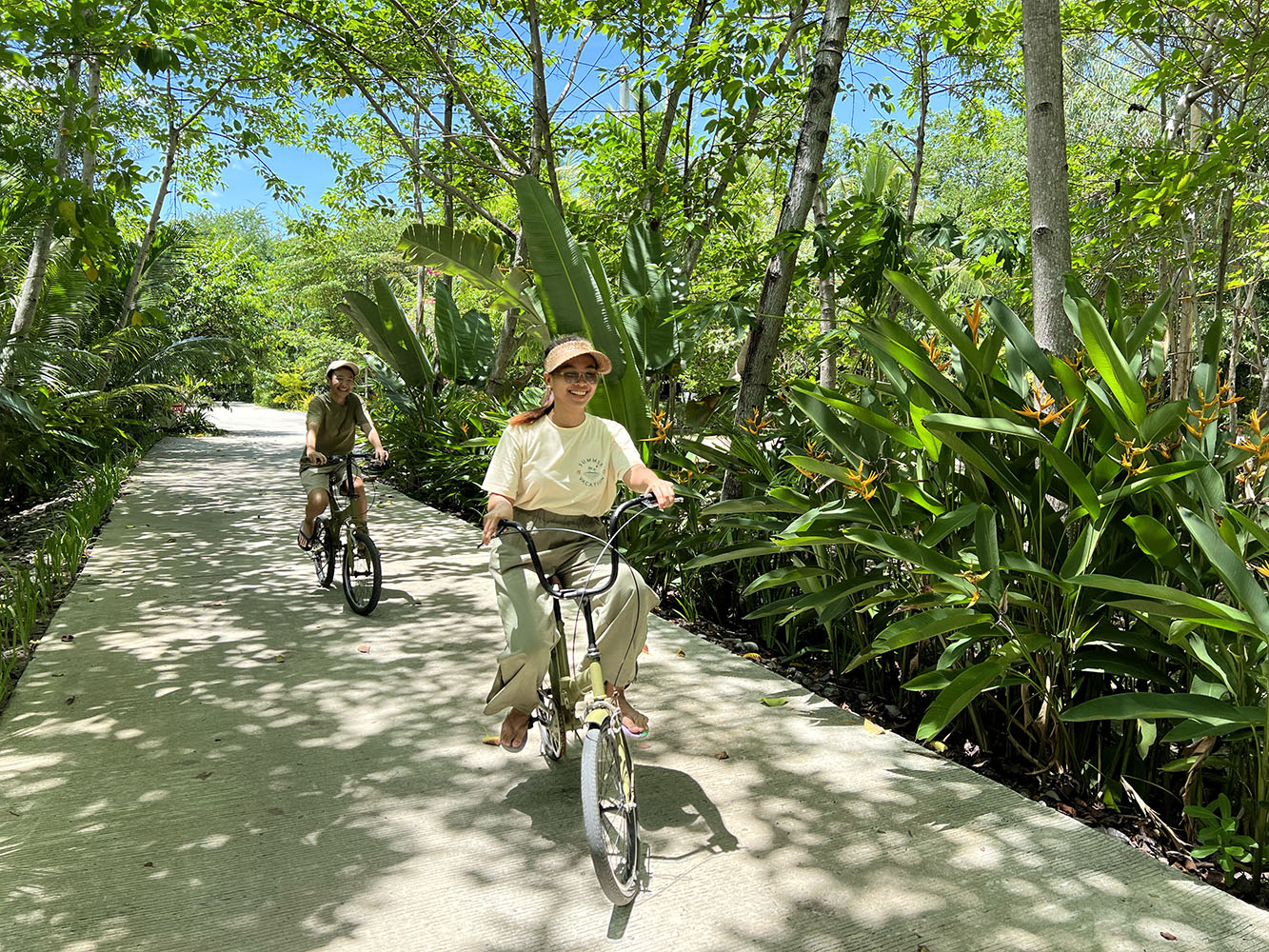 ADVERTISEMENT - CONTINUE READING BELOW
Being surrounded by greenery can help clear your mind and assist you in reassessing your goals. At the end of the day, you cannot tackle your to-do list with an empty tank. Recharge your batteries and spend some time in a safe space. Hiraya's doors are always open.
Hiraya Wellness Resort and Ecopark is located at Romulo Highway, Brgy. Niñoy Aguilar, Pangasinan. To learn more about their services and how you can book a stay, log on to www.hirayaresort.com. You can also follow them on Facebook and Instagram.
More on Realliving.com.ph
Load More Stories