Wellness
Why a Change of Space Can Help You Cope With Stress
Plus, some practical tips on changing your space for stress relief With some of us still working from home on certain days of the week, what should be a sanctuary can sometimes be a source of stress.
But changing your space can help alleviate stress. Crafting a living space with this in mind is not about splurging on extravagant decor. It's also about using what you already own and experimenting with them.  
Here are reasons why a change of space can help during stressful times, plus practical tips on how to do it. 
Understanding the Connection Between Space and Stress 
Before diving into the how, let's first understand the why. How does our living space affect our stress levels? And why does changing it help? 
The Psychology of Space 
Our environment has a significant impact on our mental and emotional state. This is why we feel relaxed in a spa or excited in an amusement park. The same principle applies to our homes. A cluttered, disorganized space can contribute to feelings of stress and anxiety, while a clean, well-organized space can promote relaxation and peace. 
When we are surrounded by clutter, our minds can feel overwhelmed and chaotic. It becomes difficult to focus and find a sense of calm. On the other hand, an organized space creates a sense of order and control, which can help reduce stress and promote a more positive mindset. 
The Power of Change 
Change, in itself, can be therapeutic. It breaks the monotony, stimulates the mind, and gives us a sense of control over our environment. This is why changing your space can help alleviate stress. It's not just about the result but also the process of change itself. 
When we make changes to our living space, whether it's decluttering, rearranging furniture, or adding new elements, we are actively taking control of our environment. This sense of control can be empowering and help us feel more at ease during stressful times. Additionally, the act of change stimulates our minds and provides a distraction from the stressors we may be facing. 
ADVERTISEMENT - CONTINUE READING BELOW
Now that we understand the why, let's move on to the how.  
Practical Tips on Changing Your Space for Stress Relief 
Showcase objects with sentimental value 
 "I would really suggest to work [with] what you have," says Angelo Siochi, chief architect and creative director of AGSiochi Architecture & Design. "[Over] the past years, you have collected different kinds of favorite things or important things. You have collected home decor or stuff. What you can do is really to play around with [them]."
Rather than ignoring these items or stashing them away, capitalize on their familiarity and potential comfort value. Move them around, regroup them, or find new spots. If you have paper memorabilia such as postcards or your child's artwork, try clipping them to a decorative frame such as this one from Lazada.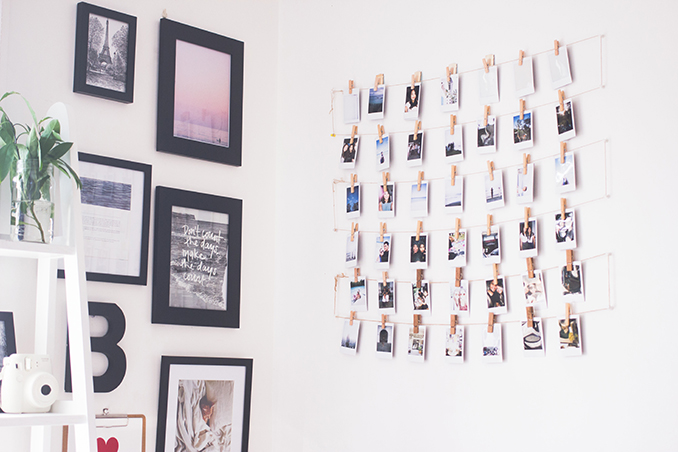 Declutter 
The first step in changing your space is to declutter. Get rid of anything that you don't need or use. This will not only make your space look cleaner and more organized, but it will also give you a sense of accomplishment. 
Start by going through each room and identifying items that are no longer serving a purpose or bringing you joy. Be ruthless in your decluttering process and let go of things that are only adding to your stress. Donate or sell items that are in good condition and dispose of anything that is no longer usable. 
Also read: 6 Ways to Make Your Home A Happier Space
Rearrange furniture 
Sometimes, a simple rearrangement of furniture can make a big difference. Try moving your couch to a different spot or swapping your dining table with your desk. This can give your space a fresh new look and feel. 
Rearranging furniture not only changes the visual layout of your space but also alters the flow and energy within the room. Experiment with different arrangements to find what works best for you. You may discover that a new furniture arrangement opens up the space, improves functionality, and creates a more calming atmosphere. 
ADVERTISEMENT - CONTINUE READING BELOW
Architect Siochi adds, "In [stressful] times, you have to keep yourself inspired and keep moving. I think if you keep on moving, you keep on inspiring yourself also to move forward."
Add plants 
Plants are known for their stress-relieving properties. They purify the air, add a touch of nature to your space, and can even boost your mood. Consider adding a few indoor plants to your space and placing them in some decorative pots such as these printed options available on Lazada.
Choose plants that are low-maintenance and thrive indoors. Not only will they add a pop of greenery to your space, but they will also improve air quality and create a sense of tranquility. Taking care of plants can also be a therapeutic activity in itself, allowing you to focus on nurturing and growth.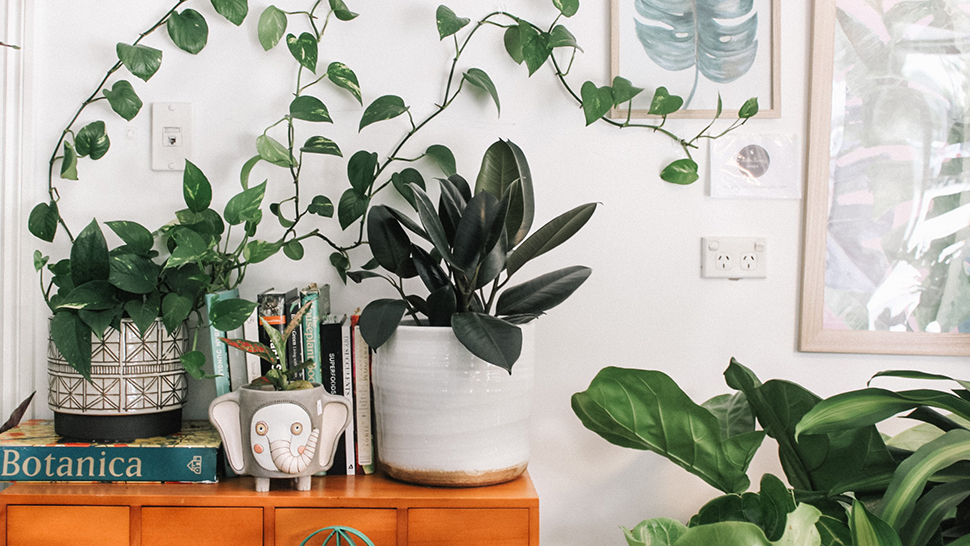 ADVERTISEMENT - CONTINUE READING BELOW
Use calming colors 
Colors can significantly affect our mood. Consider repainting your walls with calming colors like blue, green, or lavender. If repainting is not an option, you can also add calming colors through accessories like throw pillows, rugs, or curtains. 
Cool colors, such as blues and greens, have a calming effect on the mind and can help reduce stress. These colors are often associated with nature and tranquility. Incorporating them into your space can create a soothing and peaceful environment. Experiment with different shades and tones to find the ones that resonate with you.
Read also: 5 Ideas for a Calm and Peaceful Space
Invest in good lighting 
Good lighting can make your space look brighter and more inviting. Consider investing in warm, soft lighting instead of harsh, bright lights. You can also use candles or fairy lights (available on Lazada) for a cozy, relaxing ambiance. 
Harsh lighting can create a sense of tension and strain on the eyes, which can contribute to stress. On the other hand, soft and warm lighting can create a more calming and soothing atmosphere. Opt for lamps with warm-toned bulbs or install dimmer switches to control the intensity of your lighting. Adding candles or fairy lights can also create a cozy and relaxing ambiance, perfect for unwinding after a long day. 
ADVERTISEMENT - CONTINUE READING BELOW
Also read: 3 Decorating Ideas Inspired by a Quirky Relaxing Space
Regaining control over your environment is an empowering way to counteract stress. Shaping your space gives you control over at least one aspect of your life. Having even just one less thing to worry about can already go a long way. 
"A good space can create good energy," Architect Siochi says. "If you have this good space and good room or good living areas, then you can work better despite all the negative things that are happening."
Hear more from Architect Siochi by watching this video:
Q&A 
How can redesigning my space help me cope with stress? 
Personalizing your space can give you a sense of calm and control, serving as a buffer against external stresses. It's about creating a comfortable and inviting environment that mirrors your personality and meets your needs. The process itself is also therapeutic and engaging, offering relief from stress. 
ADVERTISEMENT - CONTINUE READING BELOW
Do I need a big budget to redesign my space? 
Not at all. The whole point is to use what you have and give it a fresh touch. You can rearrange existing items and upcycle or repurpose your possessions to give your space a new look without shelling out a centavo. 
Will rearranging my space really boost my productivity? 
A well-organized and visually pleasing space sets the stage for better focus and comfort. This kind of environment aids better productivity, concentration, and well-being. 
I don't own the place I live in. Can I still redesign my space? 
Absolutely, you can change up your space. It's about working with what you have. Ideas can range from rearranging furniture to setting up a dedicated workspace or even just changing the lighting.  
More on Realliving.com.ph
Load More Stories